Masaharu Kuraoka
www.kuraoka.org
July 1925-December 1978

This is Mas Kuraoka, John's Dad. We thought we ought to have photos of him up on our website, especially since his grandson Leo carries his name as a middle name. Most of these are pretty poor scans or even photos of faded color photos. We think he'd have been fascinated by home computers and the internet, probably would have been an early adopter, and would get a kick out of having a web presence today. Click on any photo to see it full-screen.
1977: Fishing at June Lake. He loved to camp and fish. We did not own a boat, but he would occasionally rent one. That's clearly the case here, because the caption on the back of the photo, in his neat, draftsman's hand printing, says: "1 trout = $11.00, June Lake, Aug. 25 1977."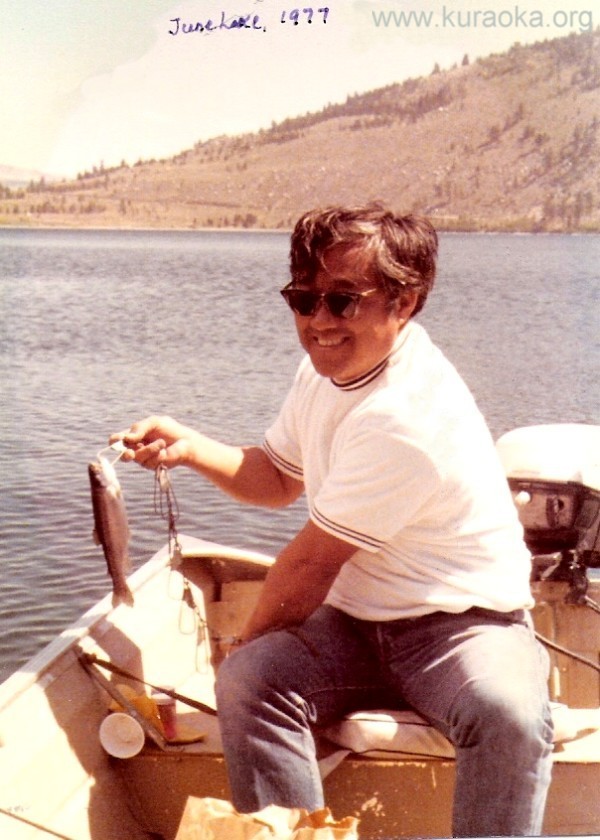 1976: Glen Pass, Southern Sierras. He participated in John's Boy Scout Troop 345 (Verdugo Hills Council) activities, including most of the weekend backpacking trips and several week-long backpacking trips in the Sierras. Here he is on our Rae Lakes Loop trip, Wednesday, June 23, 1976. The backpack, an early JanSport D-5 with its flexible frame and floating hip suspension, was state-of-the-art technology at the time and a very rare sight on the trail.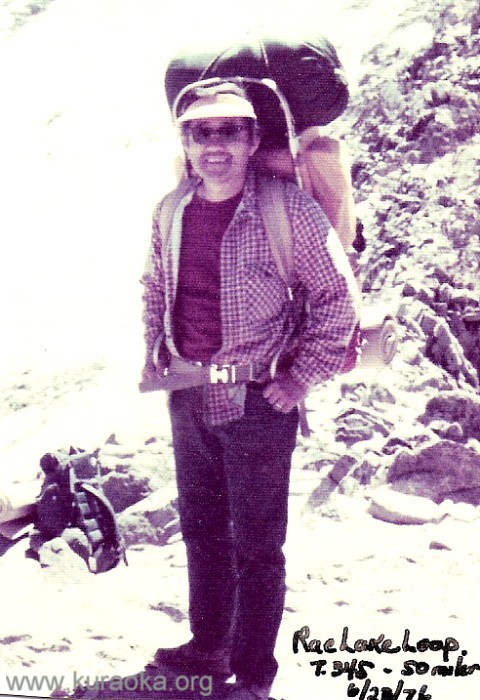 Mid-1970s: At his drafting table. He worked as an electrical draftsman for the Los Angeles Department of Water & Power. The first photo is dated 1975. The second looks to be perhaps a year or two earlier. Both were taken in DWP's General Office Building at 111 N. Hope St in downtown L.A. That view out the window is probably blocked by other high-rises by now. In mid-1975, he transferred to the Valley Steam Plant in Sun Valley, near San Fernando Road. The Valley Steam Plant was a few miles from where we lived, and he'd bike to work almost every day.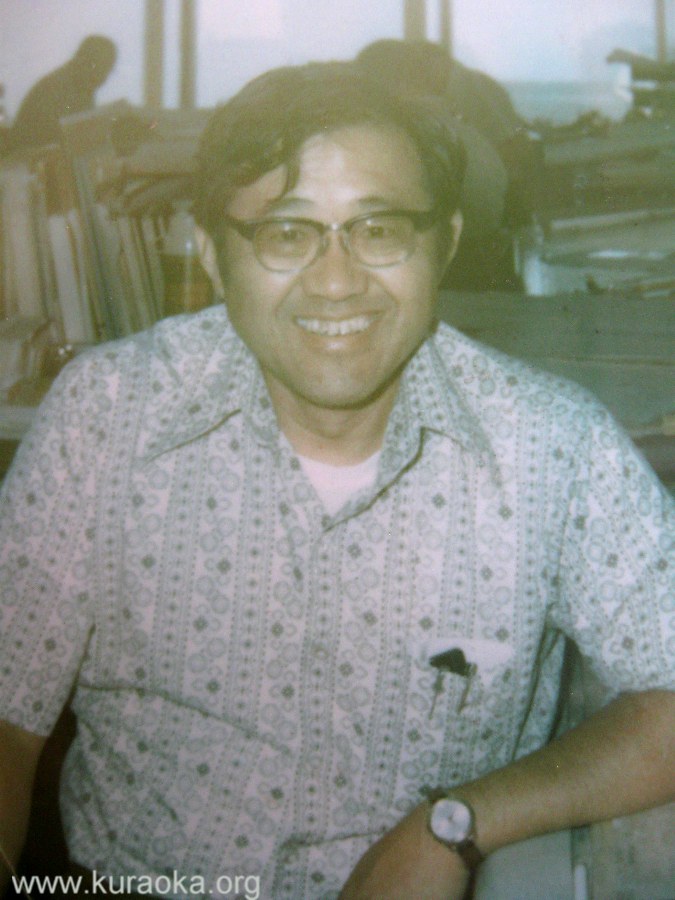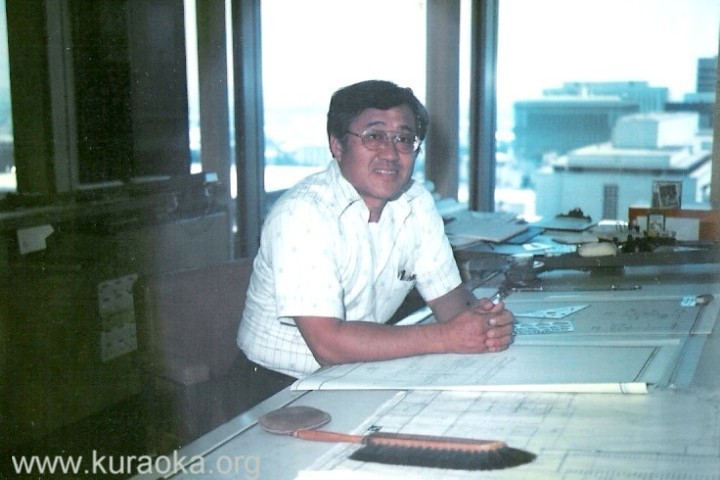 1974: With his mother, Mitsuno. This photo was taken in San Francisco, near Seal Rock, on January 22, 1974. Sorry about the glare from the photo album page.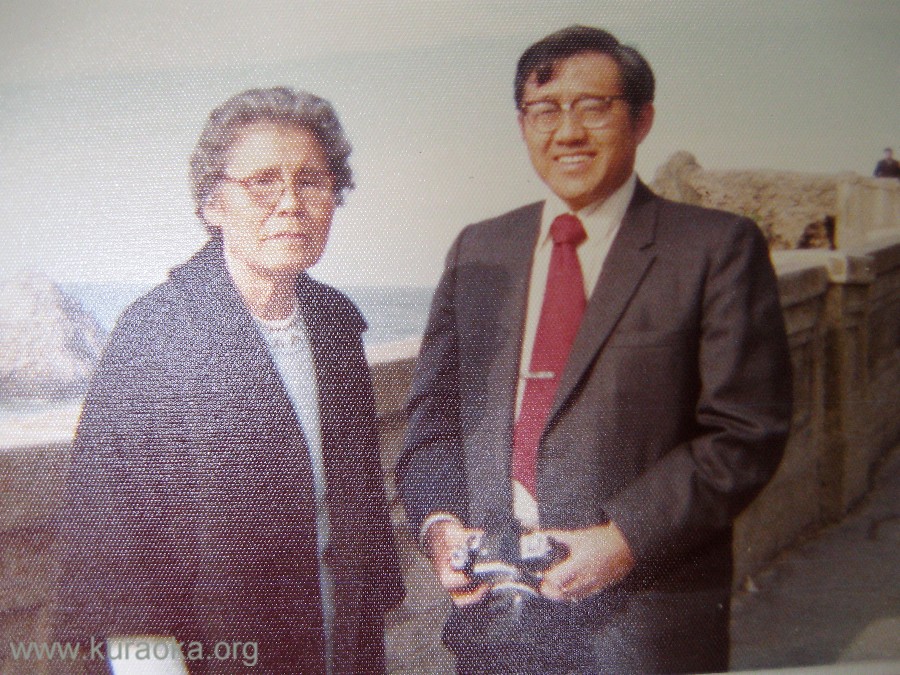 1968: The pickup truck and camper. John's family took many camping trips, including this six-week summer vacation through the South, along the Lincoln Trail, to Washington, DC. This photo was taken in July 1968, at Starved Rock State Park in Illinois, probably hours before being chased out of there by the threat of tornadoes. John has fond memories of riding in the cabover bunk with his older sisters, playing cards and watching the country roll by while soaring seven feet above the highway.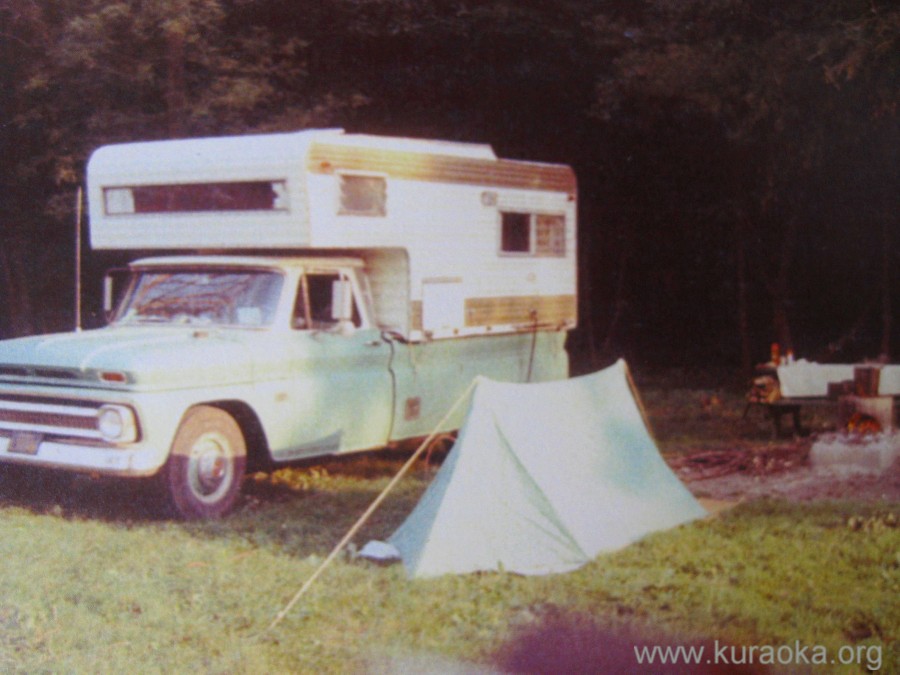 1964: Japan trip. Here's his passport photo, probably taken a year before (judging from the haircut). The next photo shows him with John, who was about two years old here. This trip to Japan to visit relatives ran from July 18 through August 22.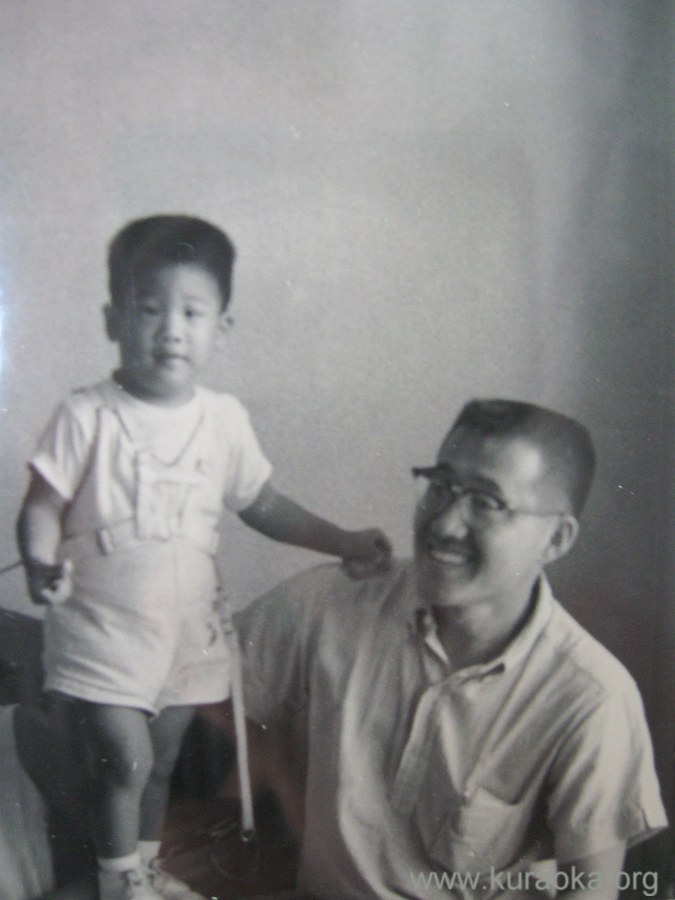 Mid-1950s: Serving Uncle Sam in Korea. Not sure of the exact date, but he was drafted during college (where he was studying engineering and mathematics). He served as an interpreter, and upon being honorably discharged returned to school. He received his degree from UCLA in Oriental Languages.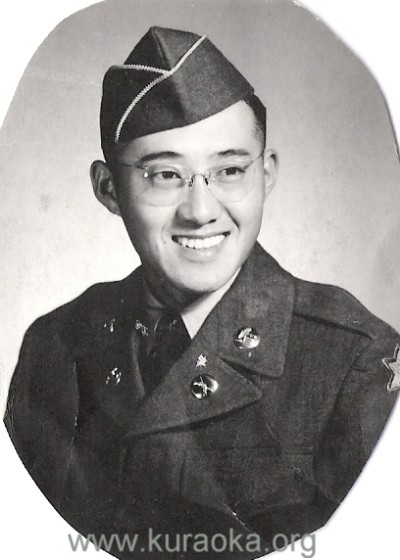 1951: Wedding Day. We know exactly when this photo was taken: February 4, 1951. That's Frances on the left, of course.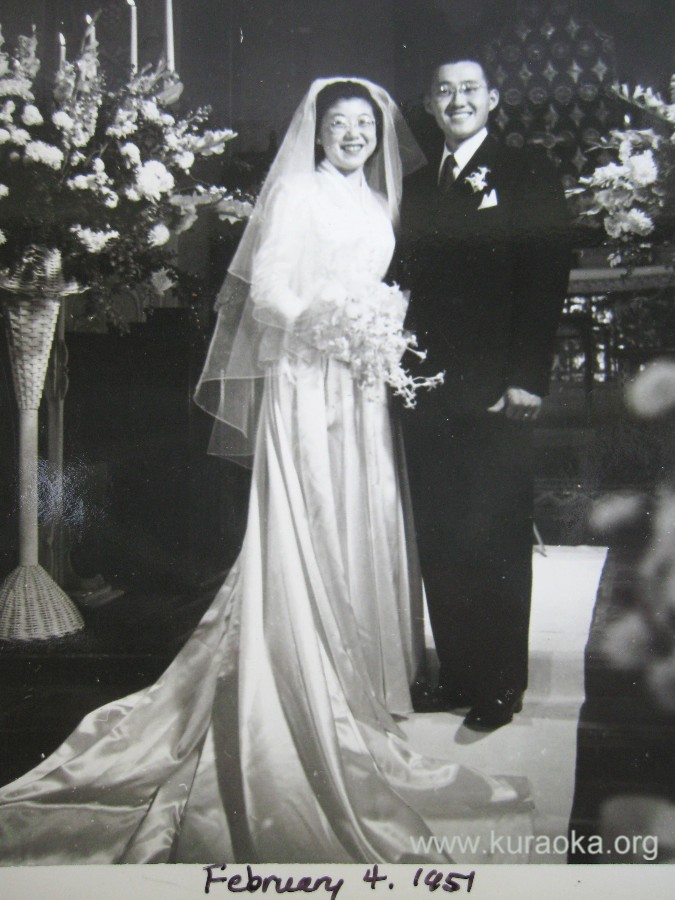 Back to the Kuraoka Family main page