The Kuraoka Family Weekly Journal
www.kuraoka.org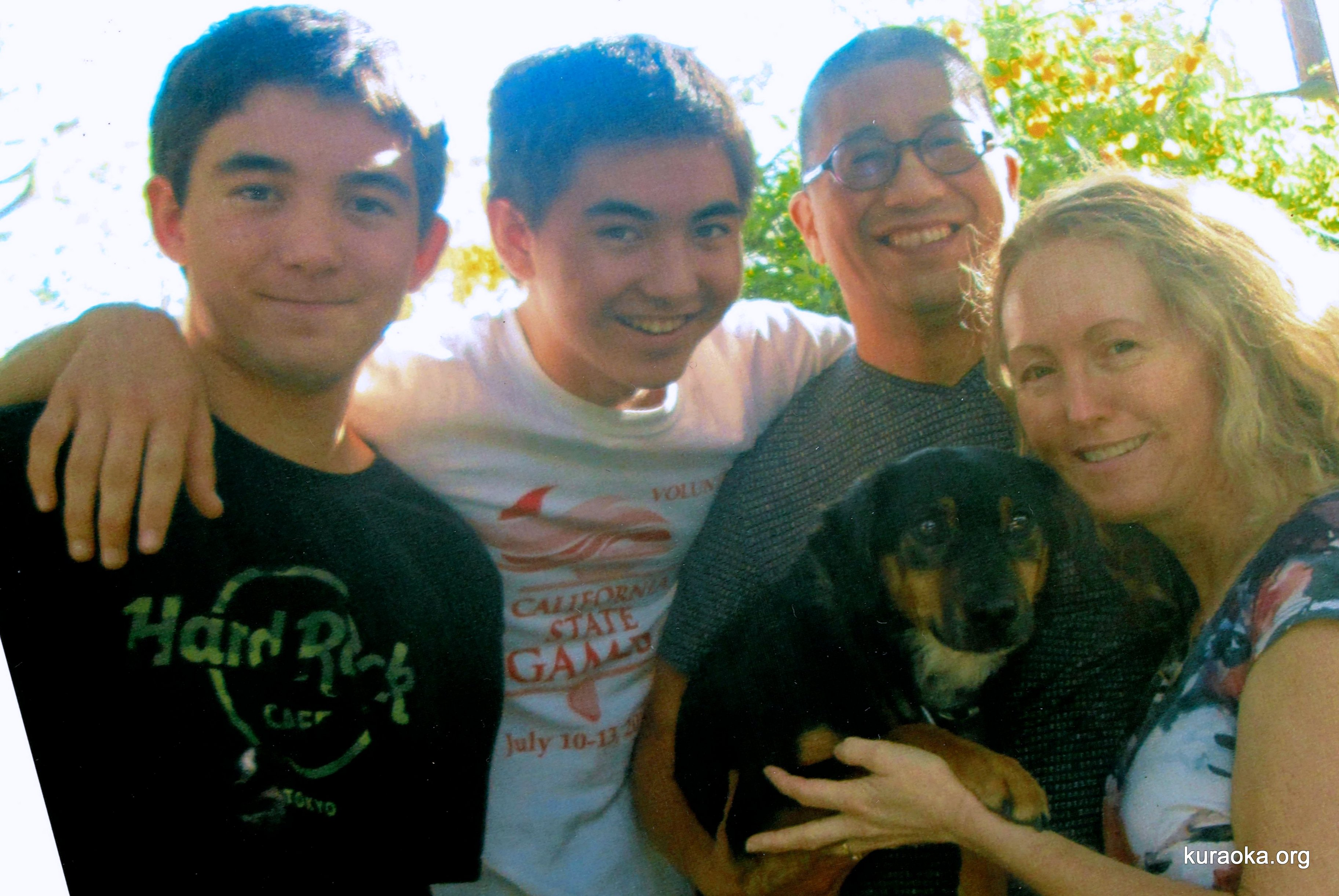 Us, November 19, 2017: Roy, Leo, John, Ondine, Shadow
Monday, December 11, 2017
Wildfires are burning all over Southern California. So far, John's Mom is fine, no evacuations yet in La Canada Flintridge, and Cowles Mountain has remained thankfully unscorched. The Santa Anas have been pretty severe, with hot, dry, gusts that rattle the windows and hurl dry leaves around making a sound like the rain we so very much need.
St. Nicholas' Day was last Wednesday morning! Santa John had gotten lots of yummy goodies for everyone. Here are the stockings the previous eve, then Leo taking down his laden stocking in the morn! The middle one is the dog's, who knows what's up and can't be left out. It was a regular school morning, so after loading up on treats the kints spent a minute or two looking at Lego sets online.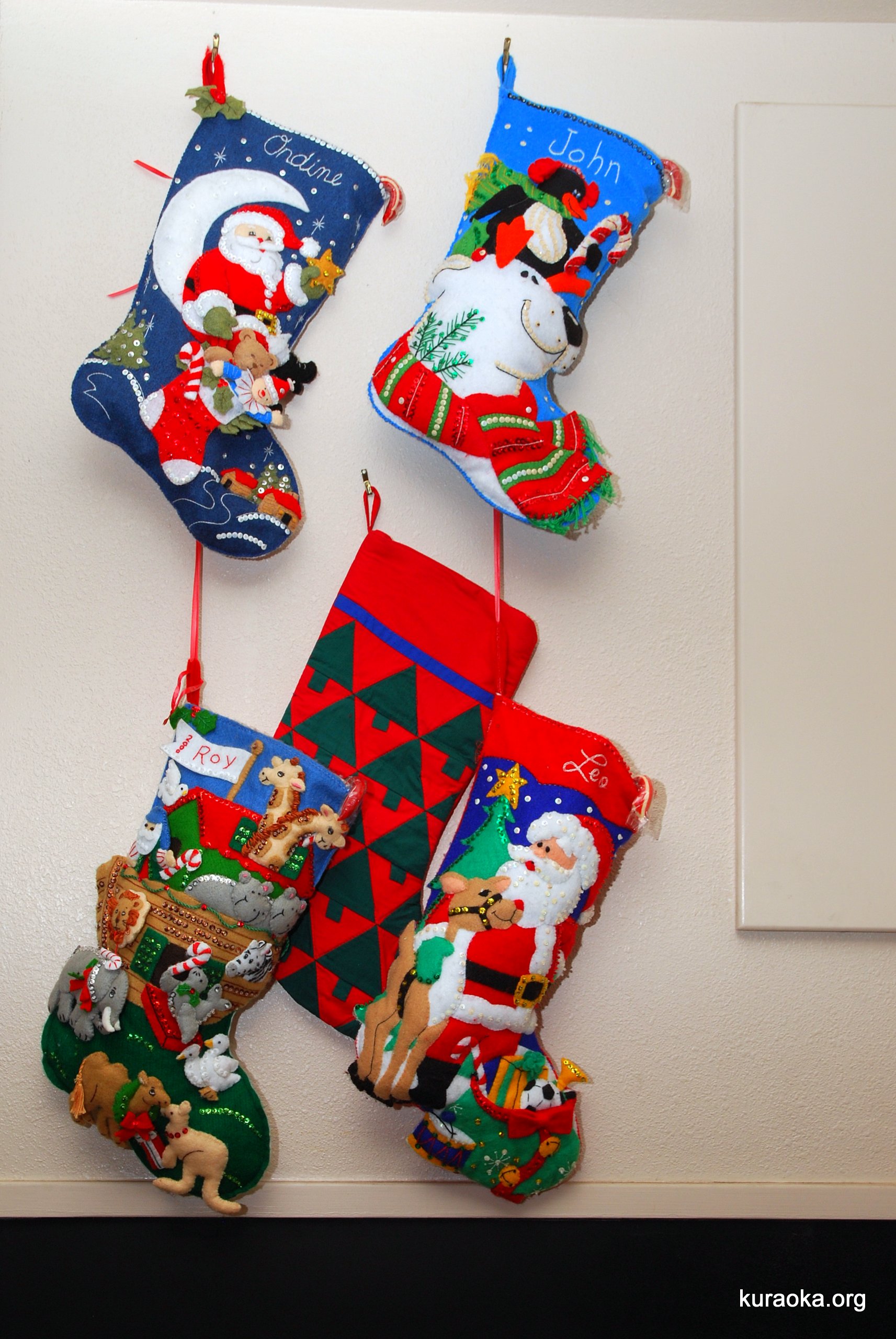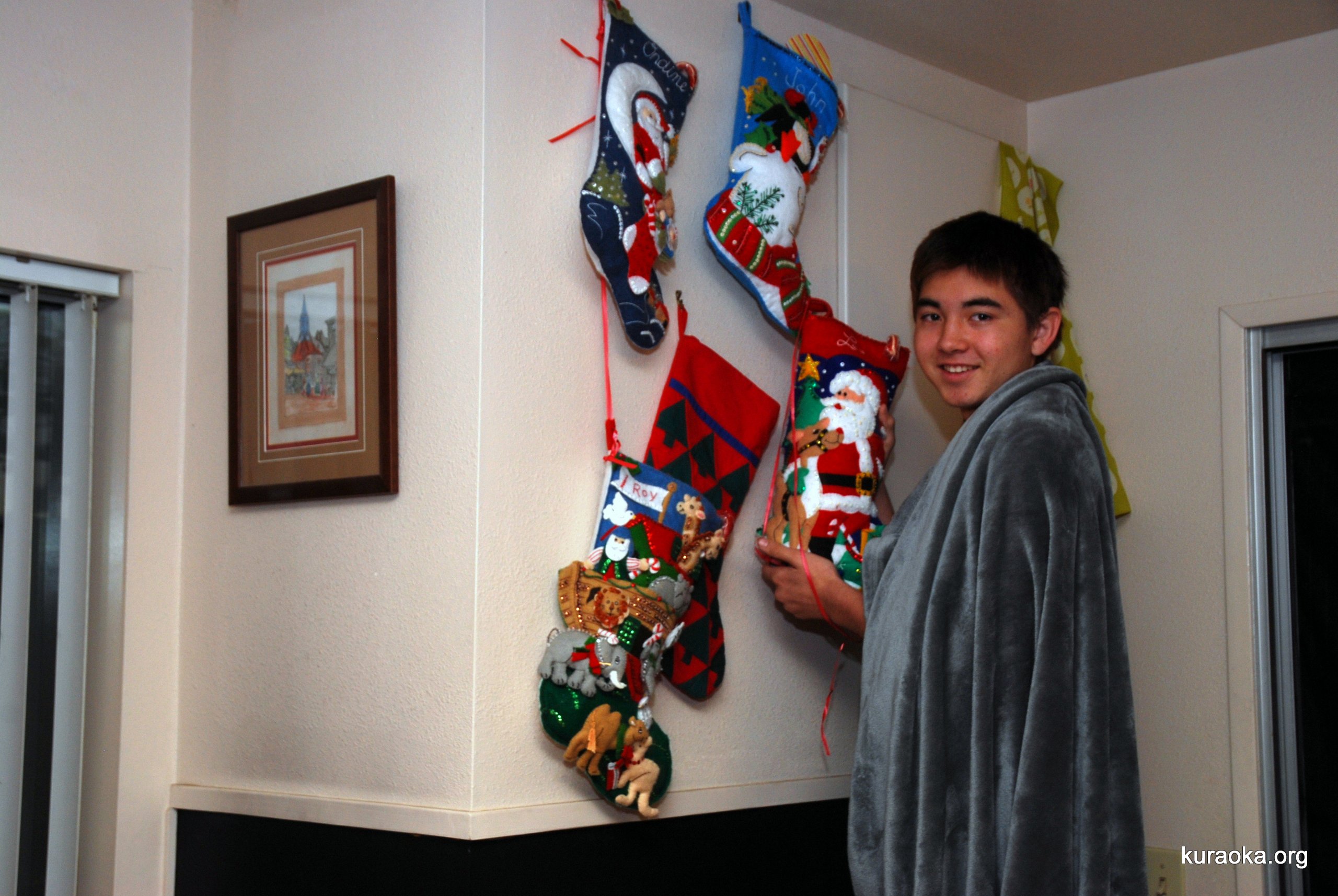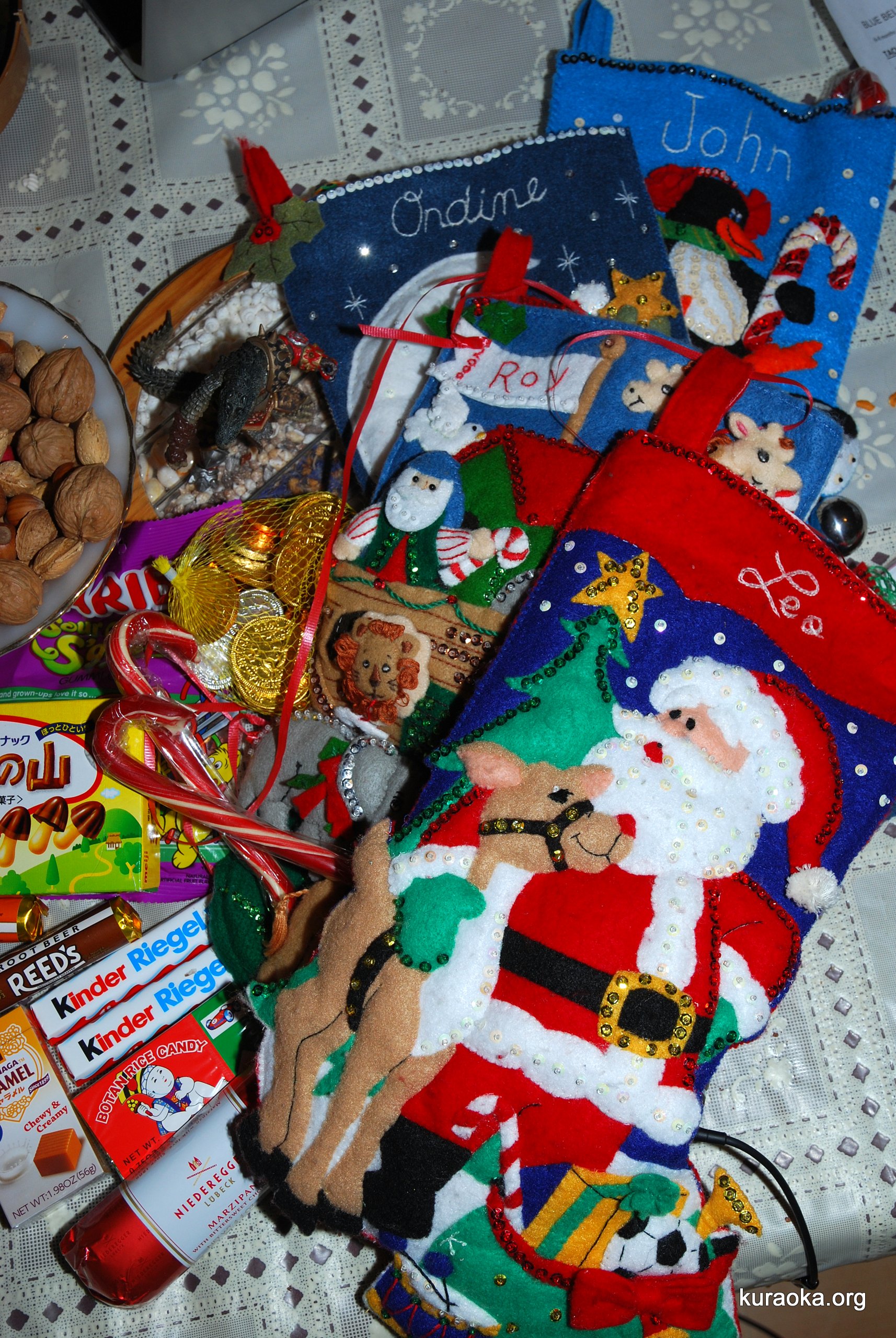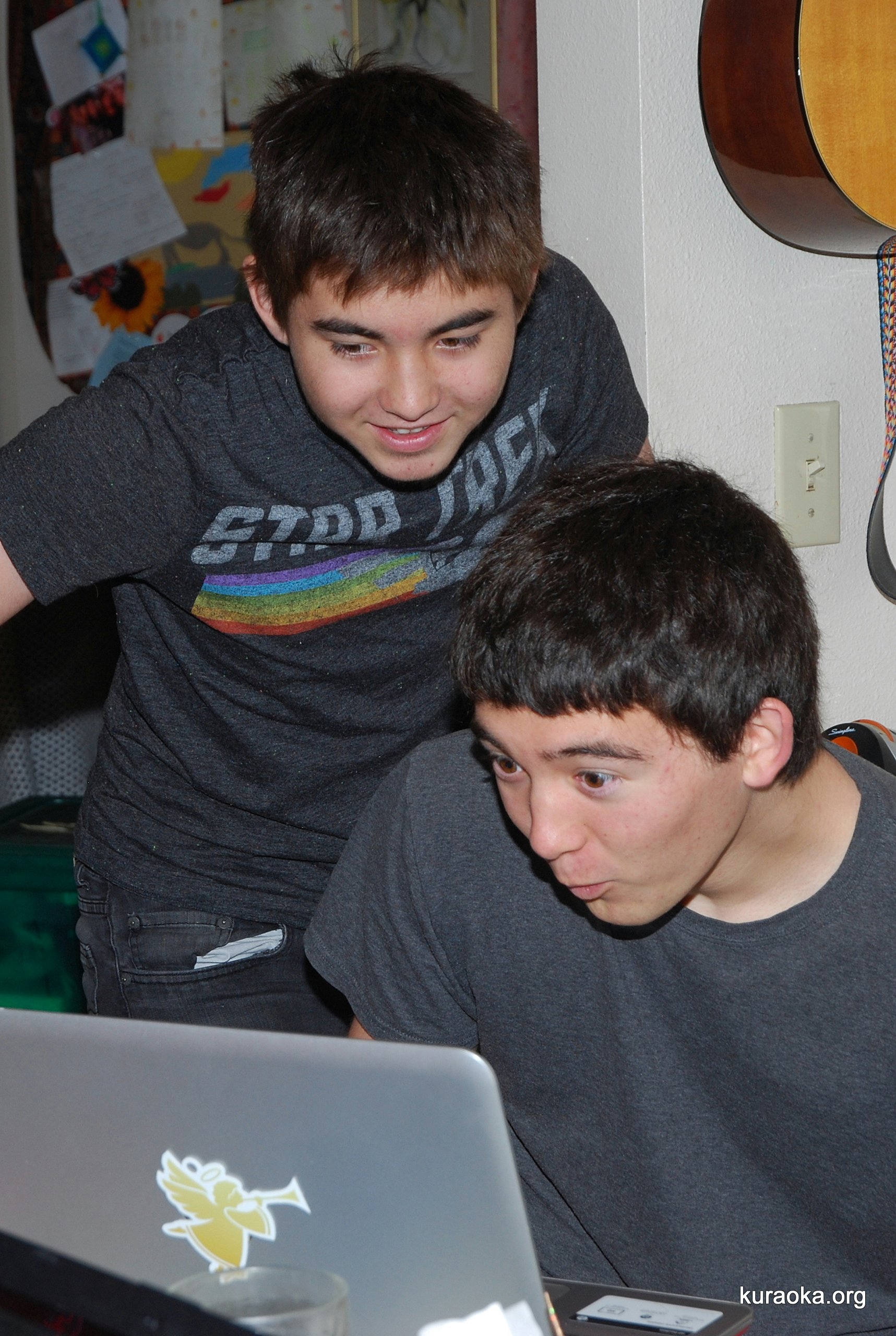 Barbara returned from a week-long Holland America cruise along the Mexican Riviera! She had an interior stateroom, and spent much of the trip seasick! Still, she managed to enjoy the food and the whole cruise ship ambiance, and even took in a show.
Roy has been running lights for a variety of performances this week, mostly holiday concerts but also the improv show. He's also starting to get ready for Shrek. And, next week, he's doing something for Green Elementary School at Lewis Middle School.
Leo got a free strategy game from his math teacher, Mr. Bellinger, who creates games! (His biggest hit is Killer Bunnies.) Leo picked a card+dice game called The Perfect Pyramid. It has four games to play, ranging from solitaire to a three-player rummy game. We played it over dinner the last few evenings, and it's a really fun game, rewarding thoughtful, strategic play.
John wrote a review of the Arden Shakespeare Performance Editions which was quoted by the publisher in a tweet, which was neat. And, he just tested his new lavalier microphone (it works great) in preparation for putting together his own online course. He also got verified for his FutureLearn certificates, which adds to their value (such as it is).
We were happy for the return of The Grand Tour on Amazon Prime last Friday. It's a TV show starring former BBC automotive journalists Jeremy Clarkson, James May, and Richard Hammond as themselves, being global gadabouts driving too fast in expensive cars and cobbled-together projects.
Advents Advanced! We had our Second Advent on Saturday, Third Advent on Sunday, and this coming Saturday we'll celebrate the Fourth Advent followed by At-Home Christmas Sunday morning! Wait, wha?
Well, Roy needs to have his wisdom teeth extracted, and when we called we scored a date over winter break. The timing is perfect, because he'll get it over with before spring break, when he really needs to be doing collegey stuff, plus we'll spend down the funds remaining in our FSA. But, that means he won't be able to enjoy all the Advent and Christmas goodies. So, we moved everything up.
Here, for instance, is our Third Advent (held on the Second Advent, but our third, hence the three candles.) You can see why Roy doesn't want to miss out on any of the Advent goodies!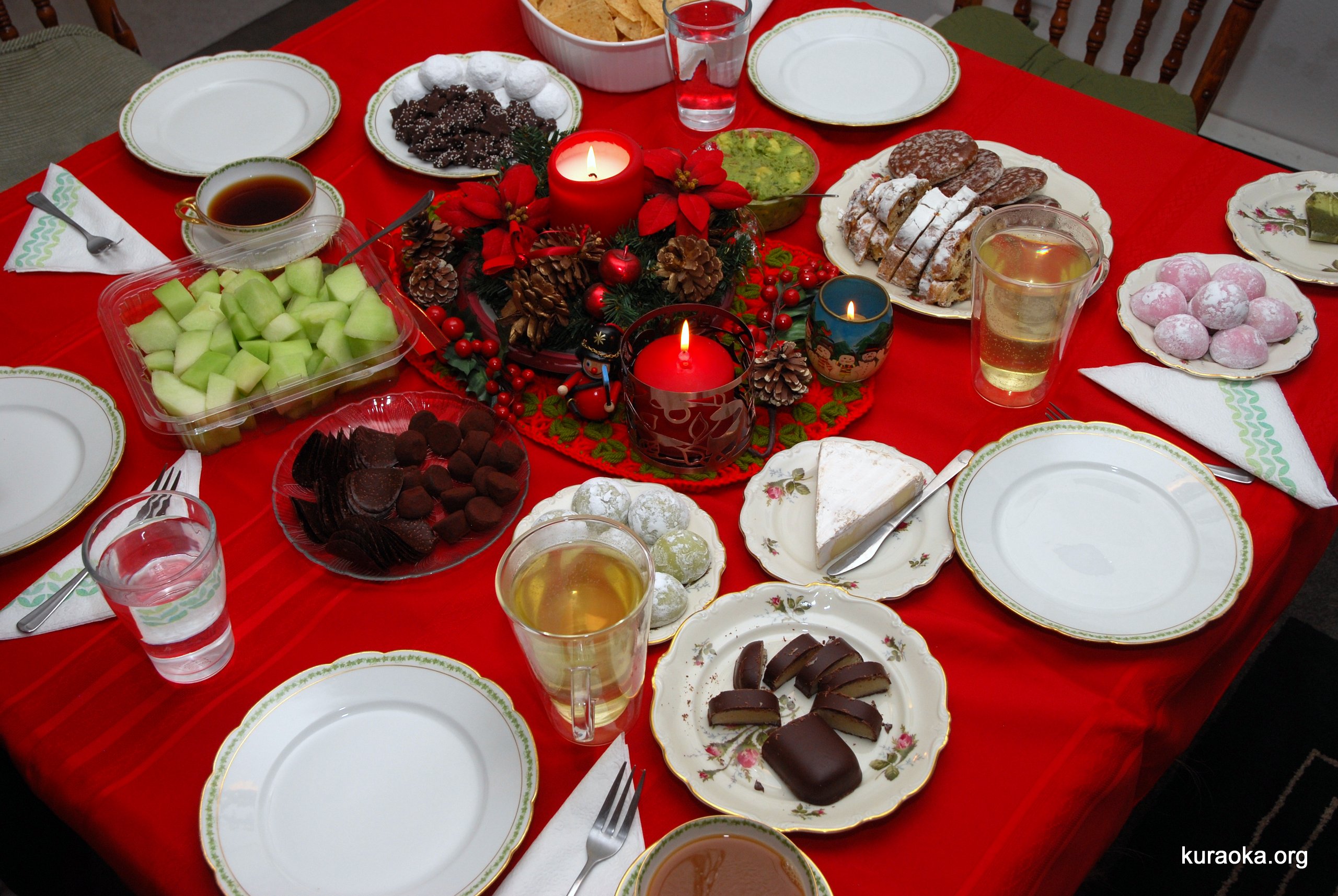 We put up the Christmas tree Sunday morning. It took about five minutes to get the tree up and lit: you just open the stand, attach three sections, let the branches flop down, and plug it in! It took longer than that to extract the box from under other boxes in the garage. Last week, John put up new lights outside. We even got the first batch of cards mailed this very morning. So, we're all geared up for Christmas, even though it's coming earlier for us than for everyone else.
And now, a photo of a hawk who lives in the tree behind us.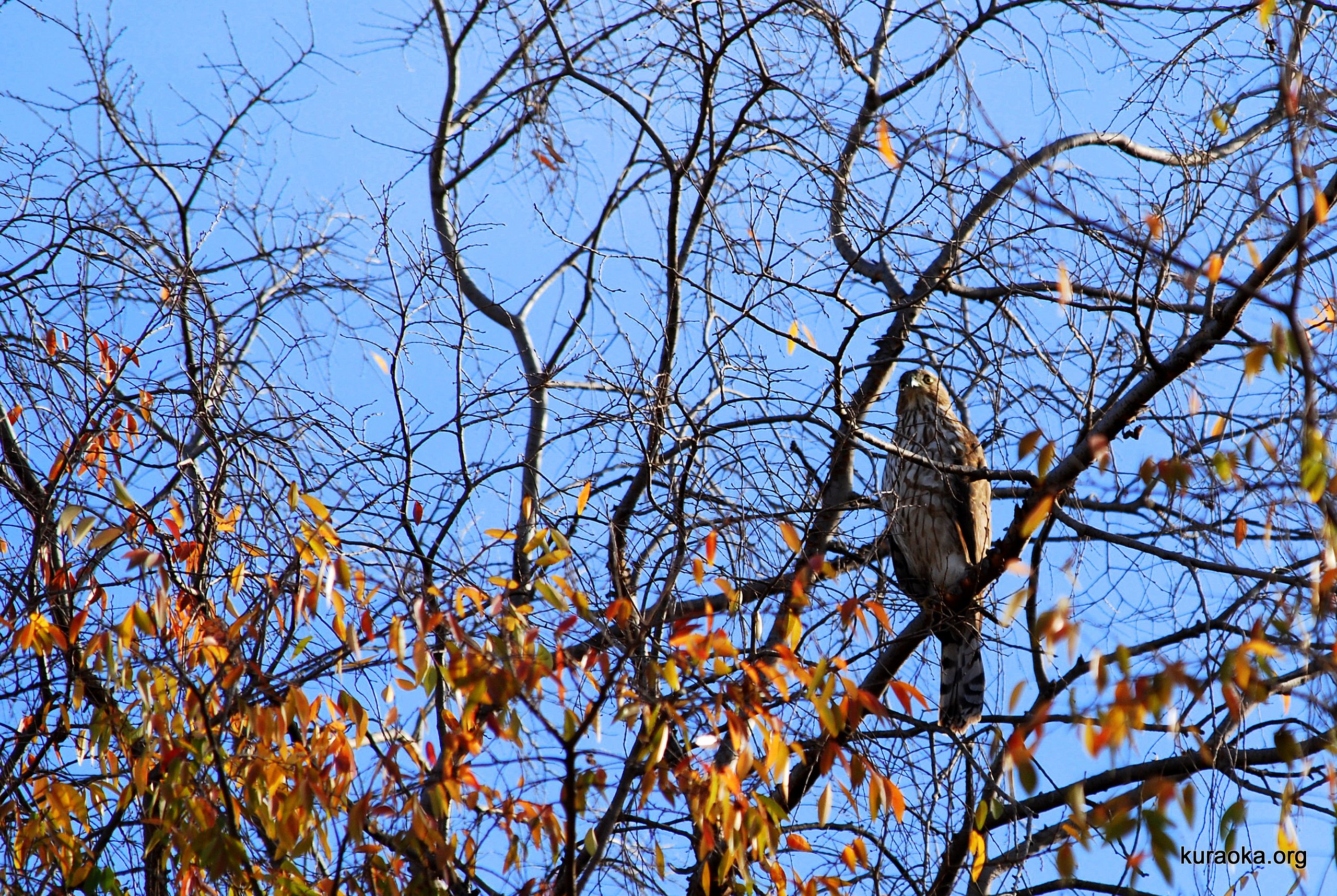 Neighborhood gas prices are $3.19 per gallon.
Visit us often - this journal has been updated at least once a week since 1998! Our friends at Digits.net say you are visitor number

since then.
Back to the Kuraoka Family main page, with lots more stuff, including photos!