Roy & Leo's Big Bear Adventure
www.kuraoka.org

Roy and Leo on the cabin steps in Big Bear, May 2008
Barbara, Bill, and the Boys at Big Bear, May 23-25 2008
Barbara, Bill, and the Boys left almost immediately after the boys got home from school Friday afternoon. They made their usual stop at McDonald's, and got the first of a bunch of Speed Racer cars as kid's meal toys. As they made their way up the mountain, it started to snow!
All the photos were taken by Barbara, Bill, or Roy. They are clumped by setting rather than chronology. The first set consists of photos taken in and around the cabin. The boys love to set out birdseed and peanuts for the birds and squirrels. That first photo that appears to have been taken in the dark ... was shot at 5:30 in the morning! Note that Roy is in a T-shirt and shorts ... the temperature was 32° F! Roy took both the photos of Leo.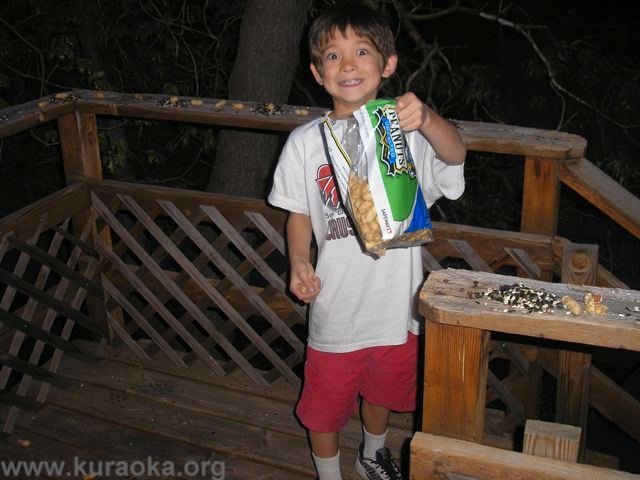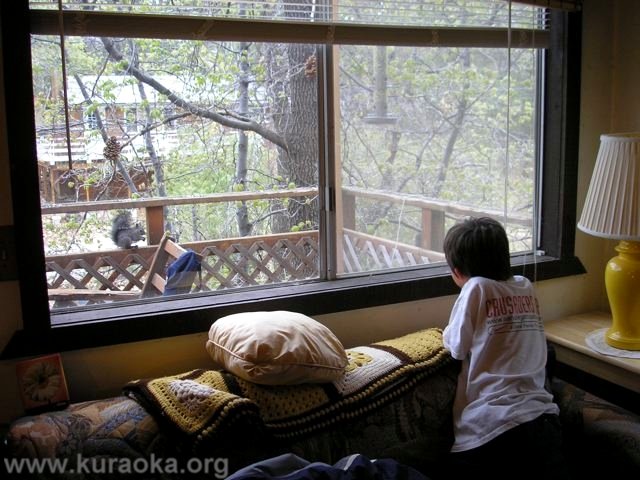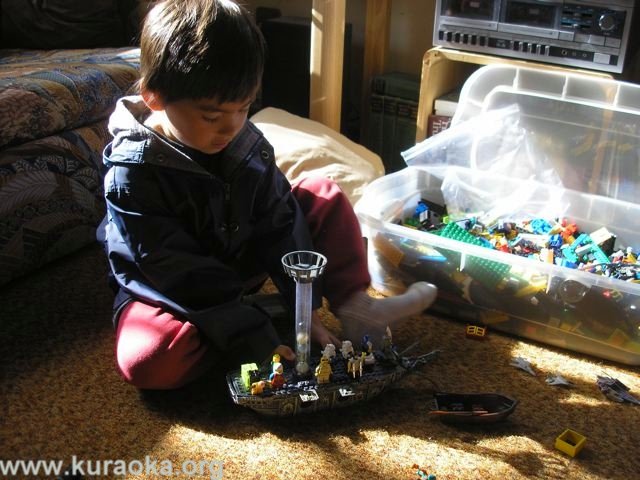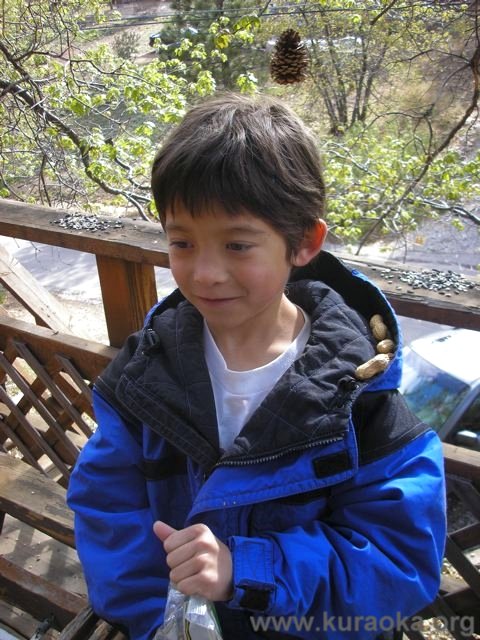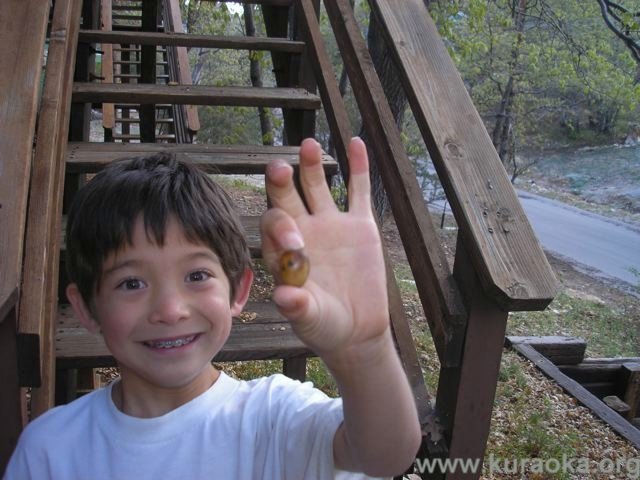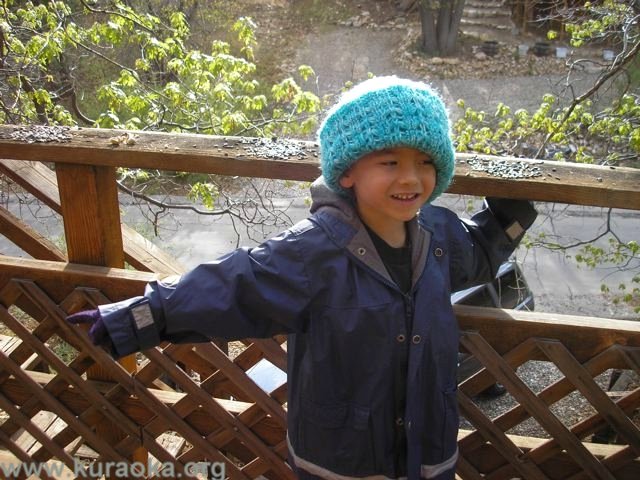 The next set is the boys going up the mountain on the chair lift. First up are the snow cannons used for making snow. Then you see the guys on the sky chair! You can see Big Bear Lake in the background of the photo taken at or near the top. Roy took the photo of the snow-dusted trees! Isn't it a nice picture?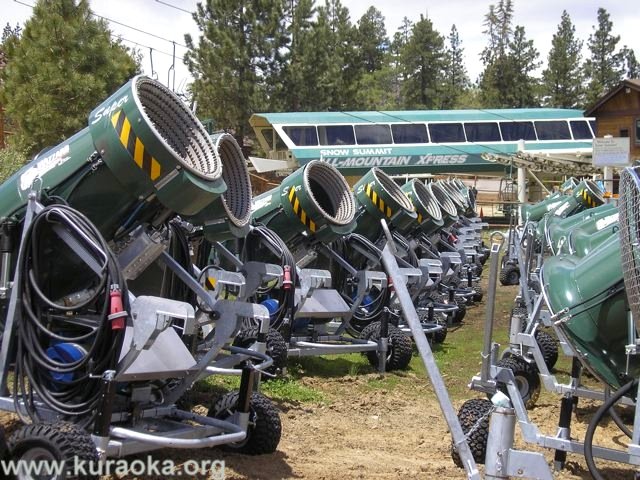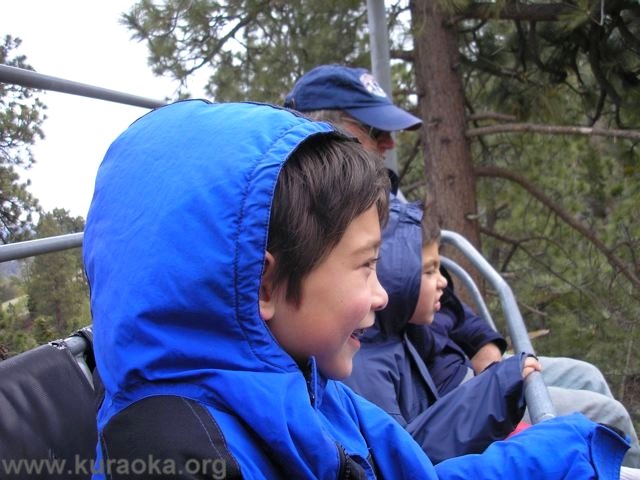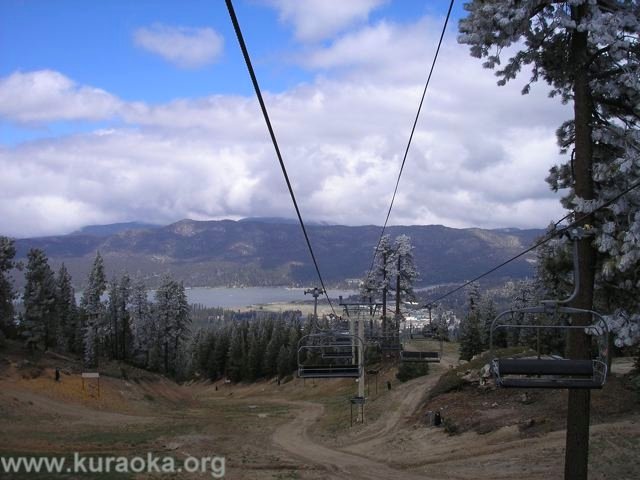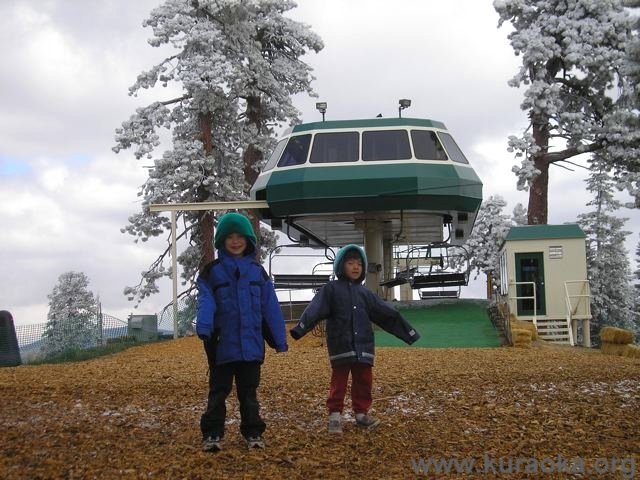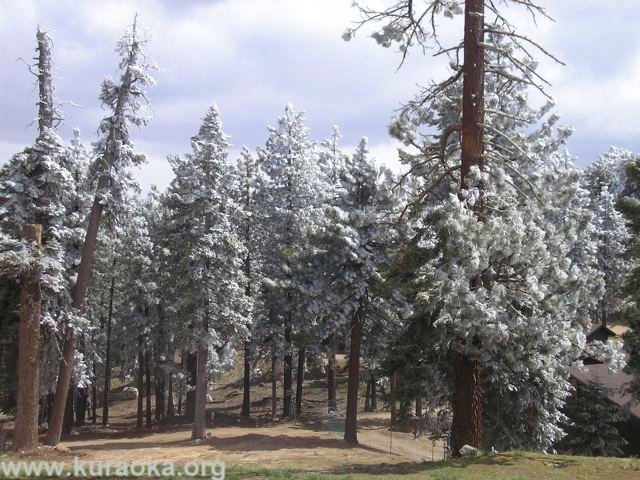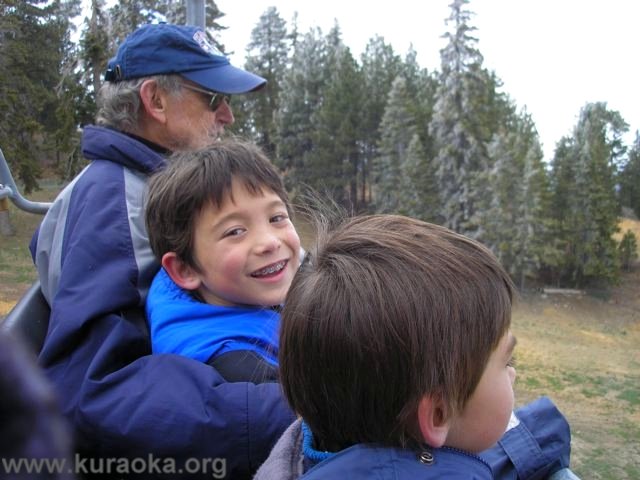 Next are shots around the lake. Bill's hat was blown into the lake by a gust of wind, and he thought it was gone for good! But, after taking a walk, they found that the wind had pushed the hat close to shore in another part of the lake! Roy retrieved it with a long stick. Meanwhile, Leo seems to have nearly lost a shoe!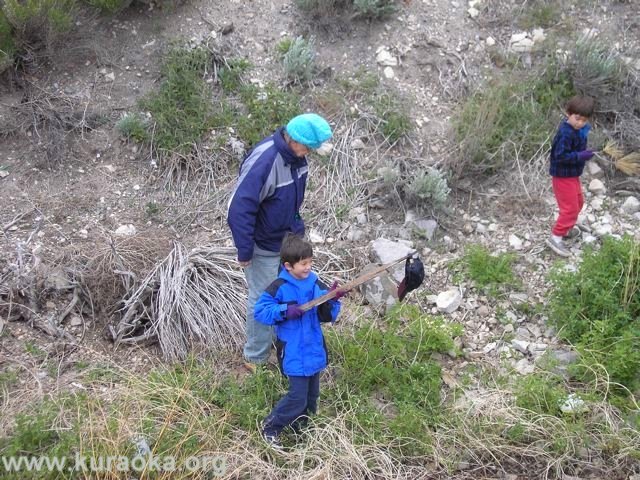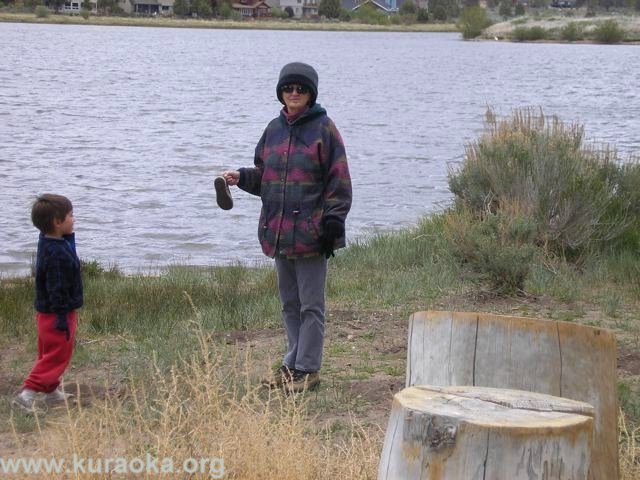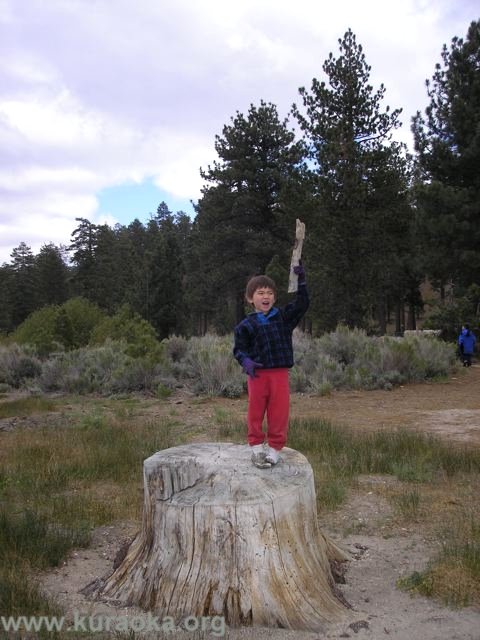 The boys returned home Sunday afternoon, having had a wonderful time - thanks again Barbara and Bill! They came home laden with Speed Racer cars from McDonald's: one Racer X and three Mach 5s, to add to their collection of cereal-box racers.
The next day was a holiday, Memorial Day, so after breakfast, we let Roy and Leo watch two episodes of the original Speed Racer on Hulu.com. They watched a two-parter: Speed Racer vs. the Mammoth Car! We wanted their first Speed Racer to be the original anime cartoon rather than the bad live action/computer-generated movie that's being heavily marketed. Ondine remembered the theme song, and bounced along with it. Go, go, go!
It's always go, go, go with us! Check out our Weekly Family Journal!
Back to the Kuraoka Family main page, with lots more stuff!