Click on any photo to see it full-size. All photos copyrighted.
12-25-14: Christmas dinner! Since we were home for Christmas Day, we arranged a special traditional German dinner for ourselves. Lecker!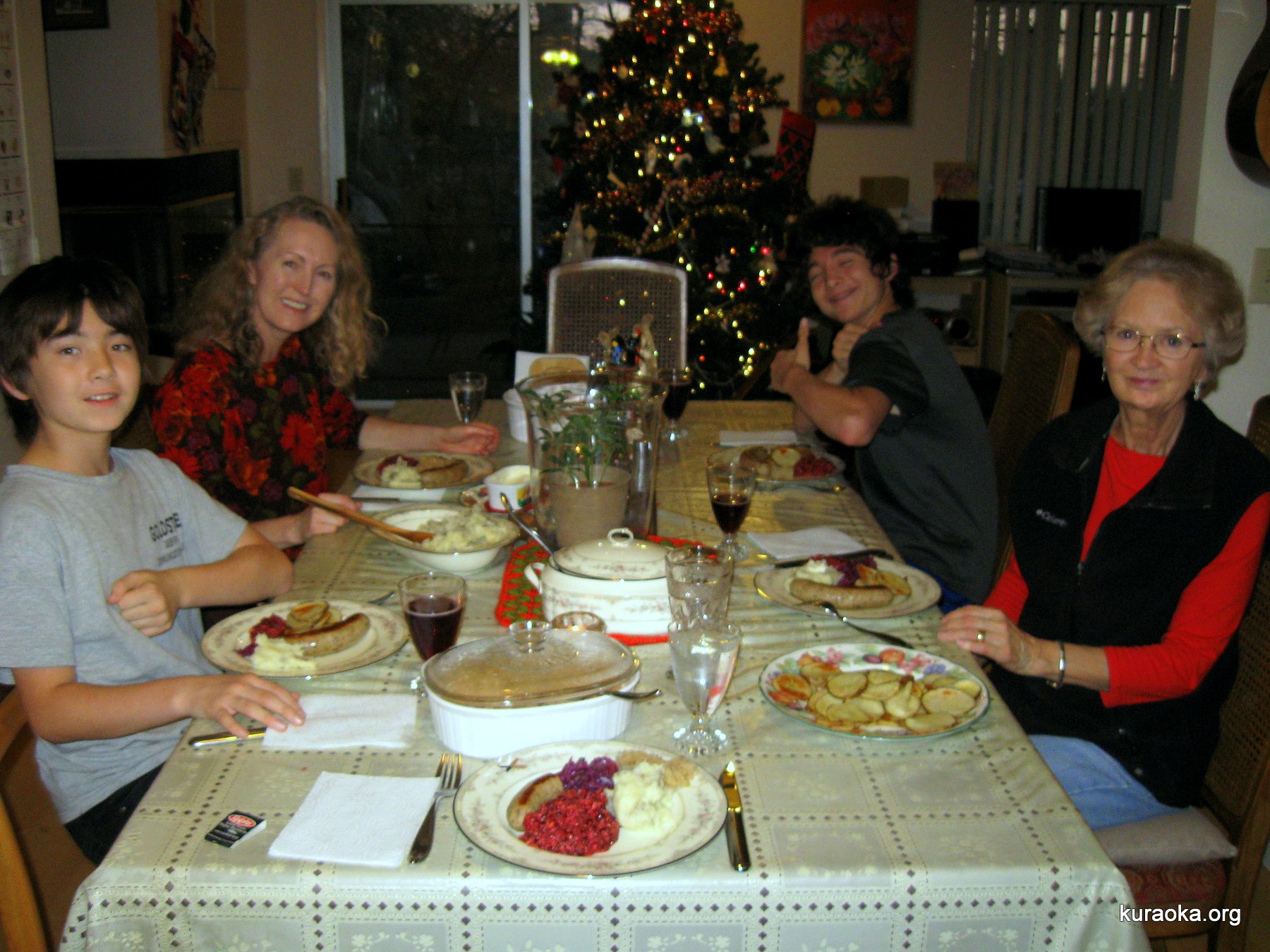 12-13-14: Baking Christmas cookies. Ondine and Leo made several batches of sugar cookies, in two types (lemon sugar and orange sugar)! Yum!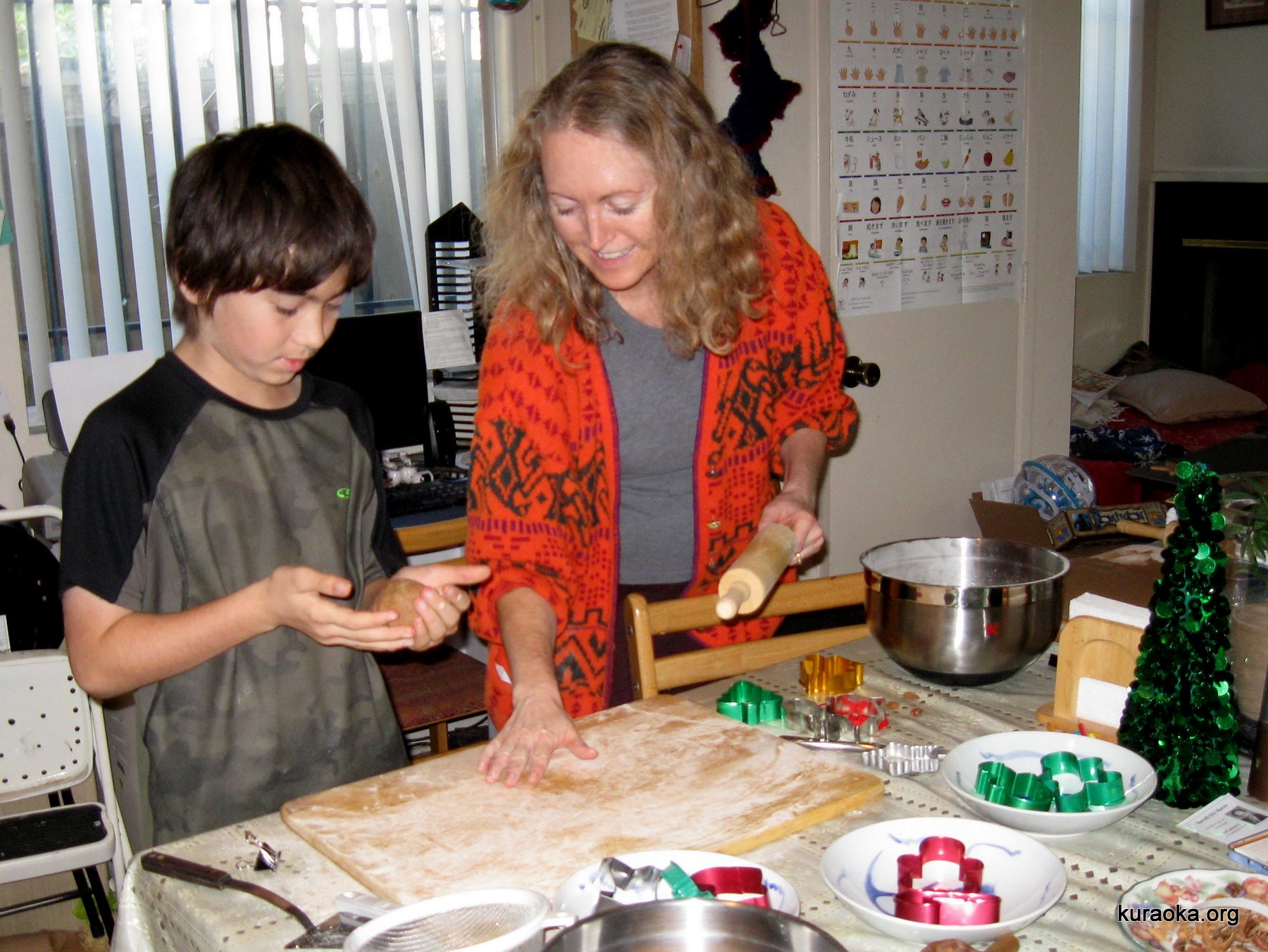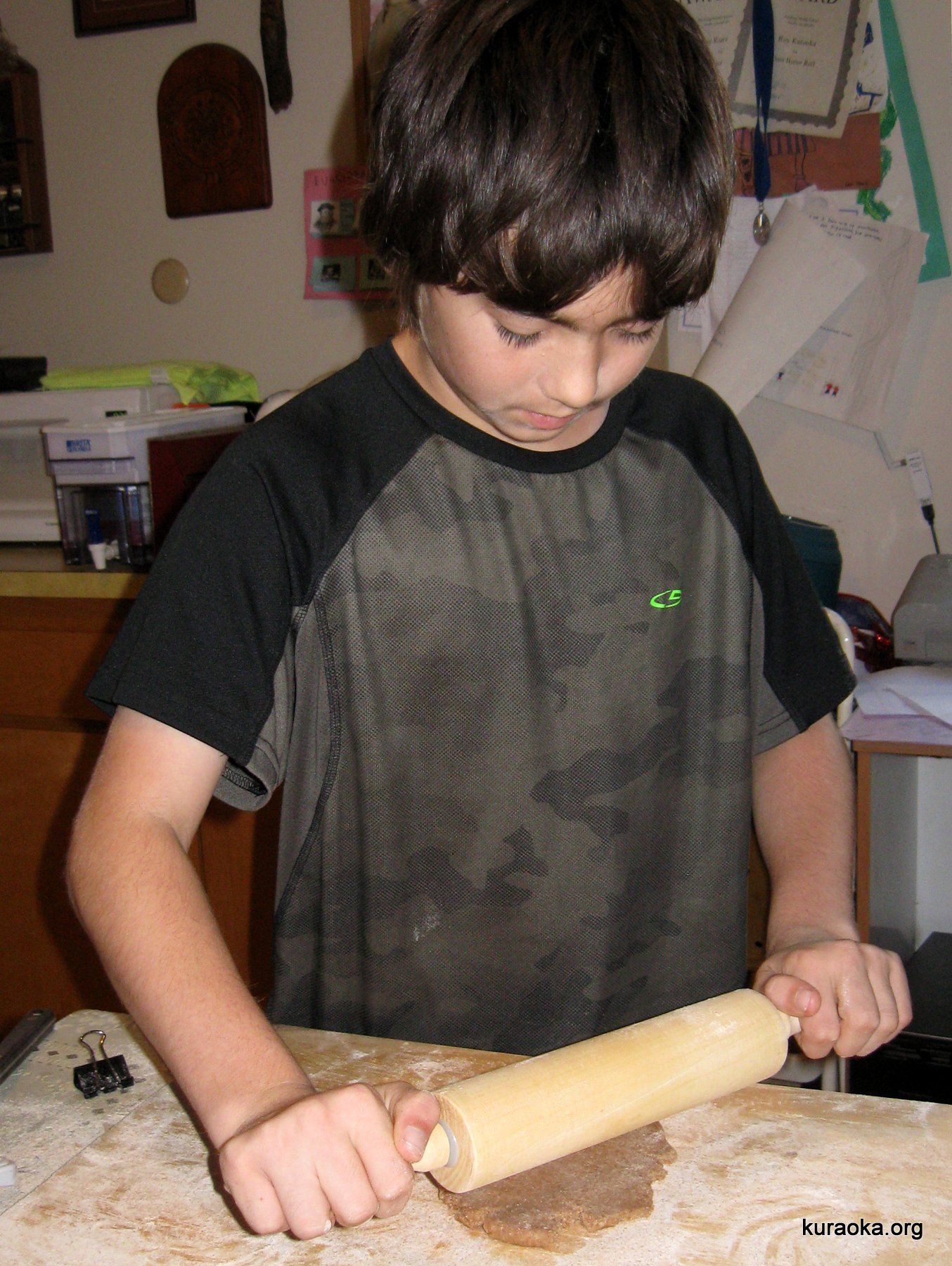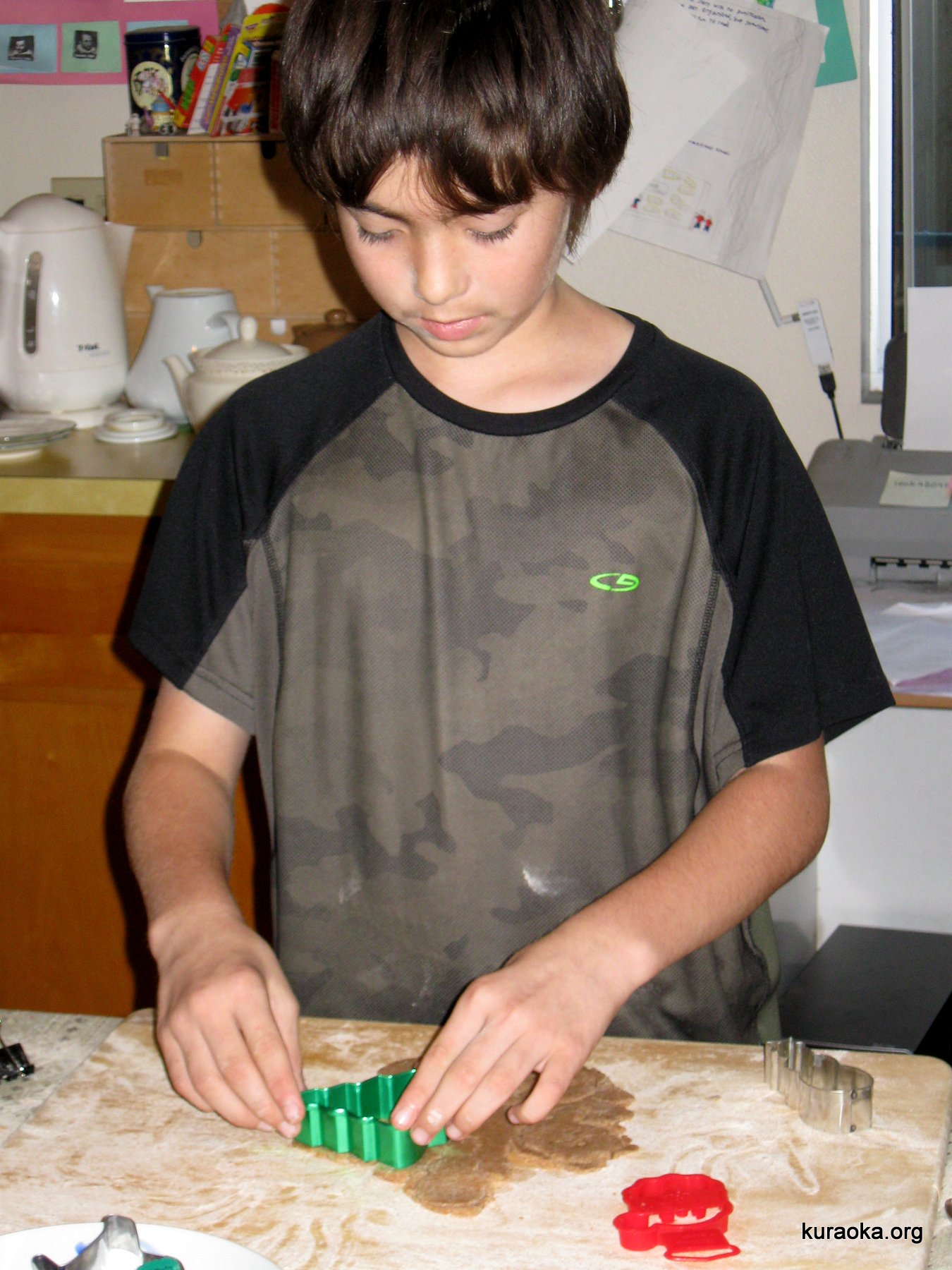 12-03-14: Leo has pneumonia, and a week off school. What with Thanksgiving break, that makes two weeks! Here he is, feeling a bit better already after the doctor visit.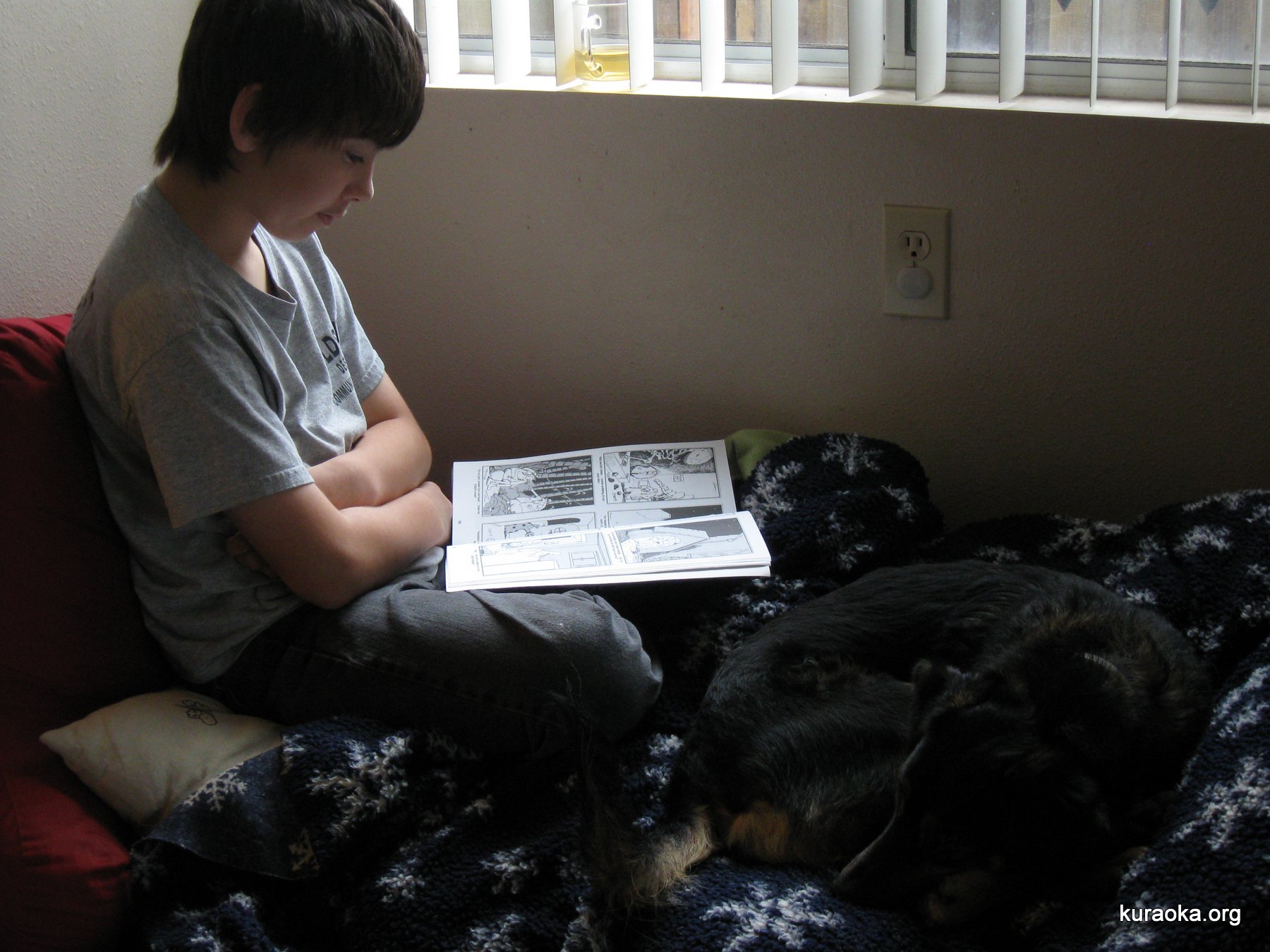 12-01-14: Our 2014 holiday card arrived! Most of these will be familiar to anyone who has looked at our virtual refrigerator door. Still, here are your very own copies! That's us in Asakura, Japan, technically December 2013 but who's counting? Then there's Roy in October and Leo in June, plus all of us (to say nothing of the dog) at the lookout tower in August.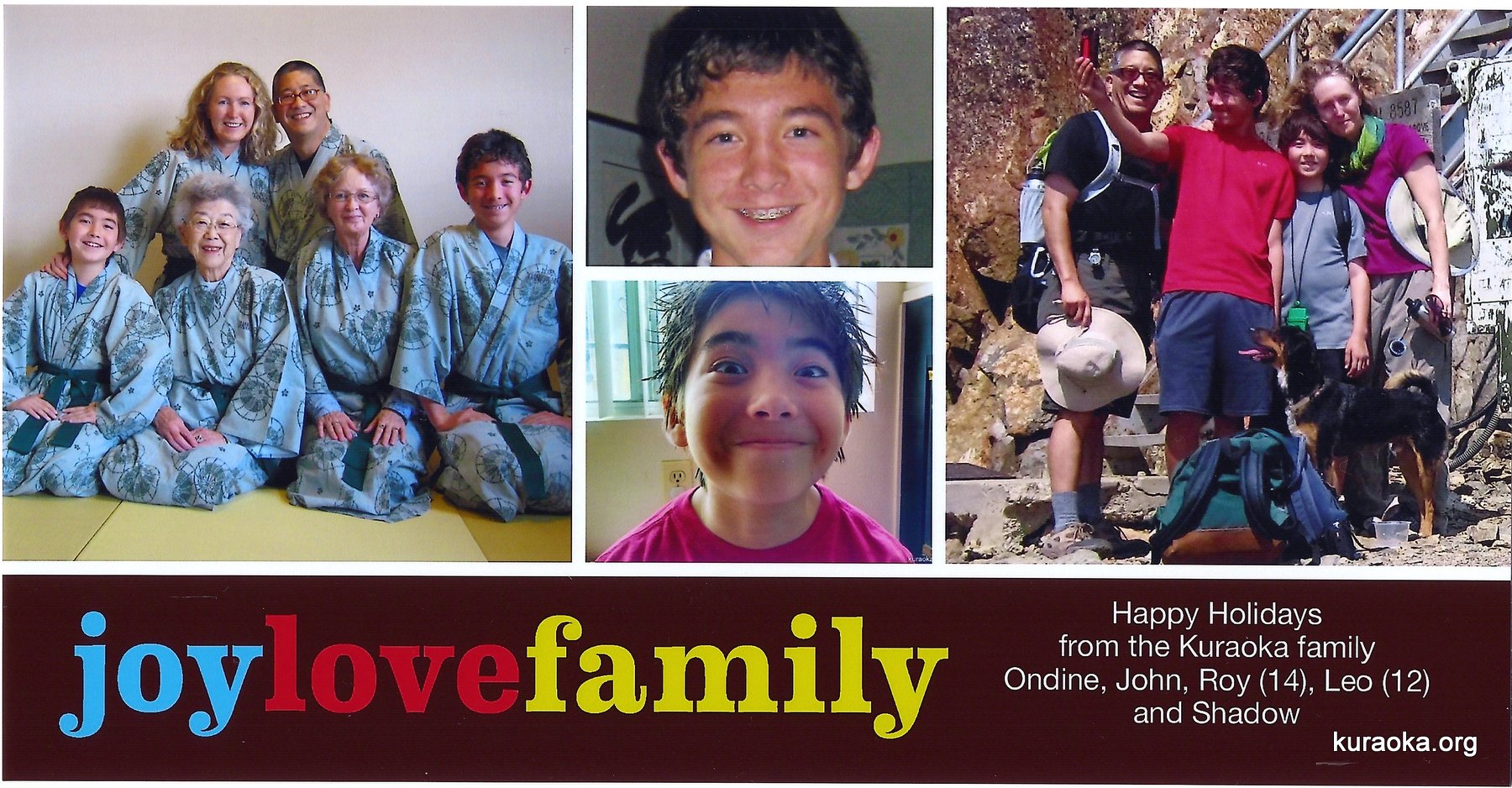 11-16-14: Roy appears on stage in Monty Python's Spamalot! We saw Spamalot at the Coronado Playhouse, little suspecting that one of us would be doing a number in the show! Here's Roy on stage with some of the cast, as the Audience Member Formerly Sitting On The Holy Grail! Photos courtesy the Coronado Playhouse.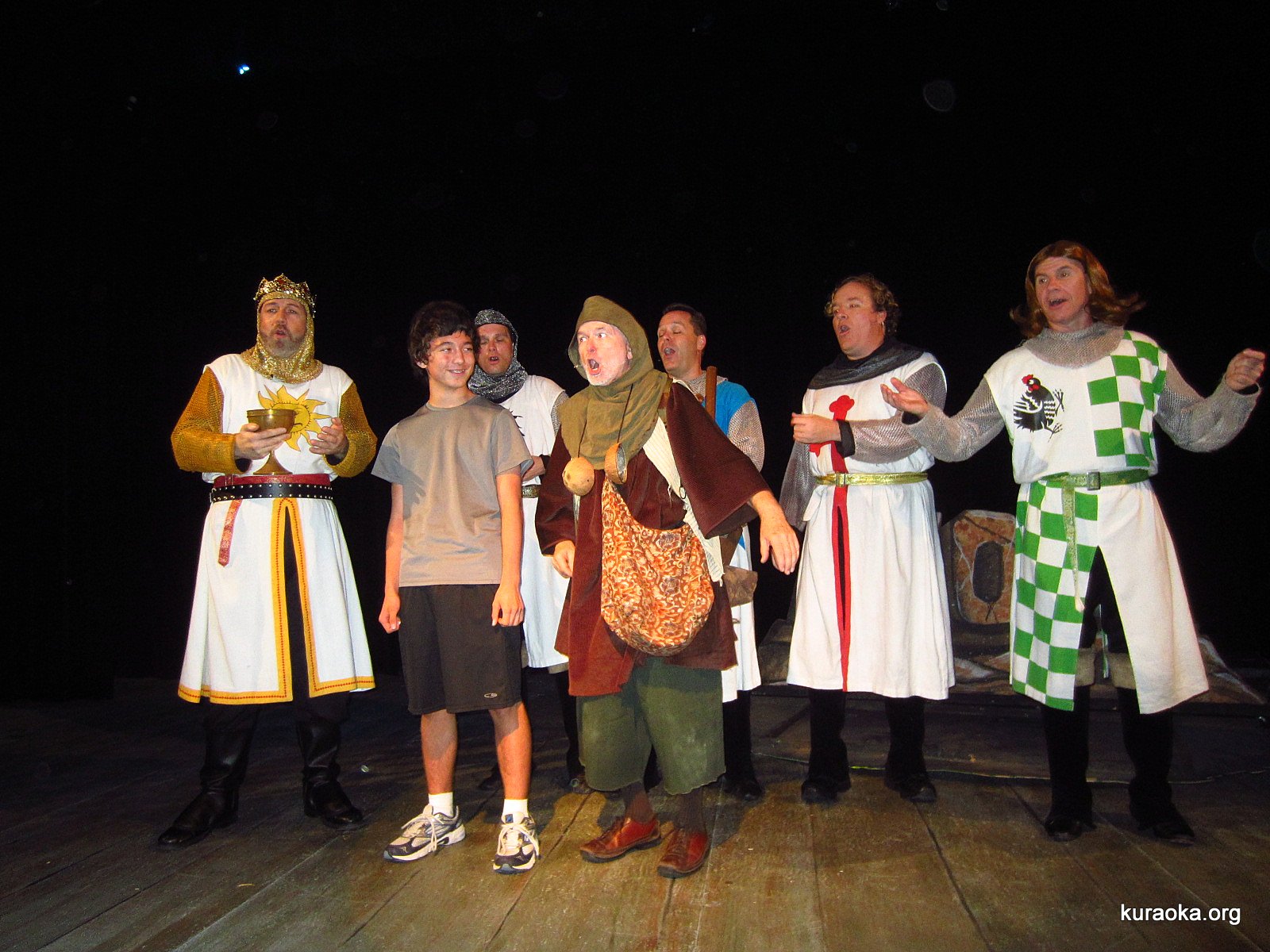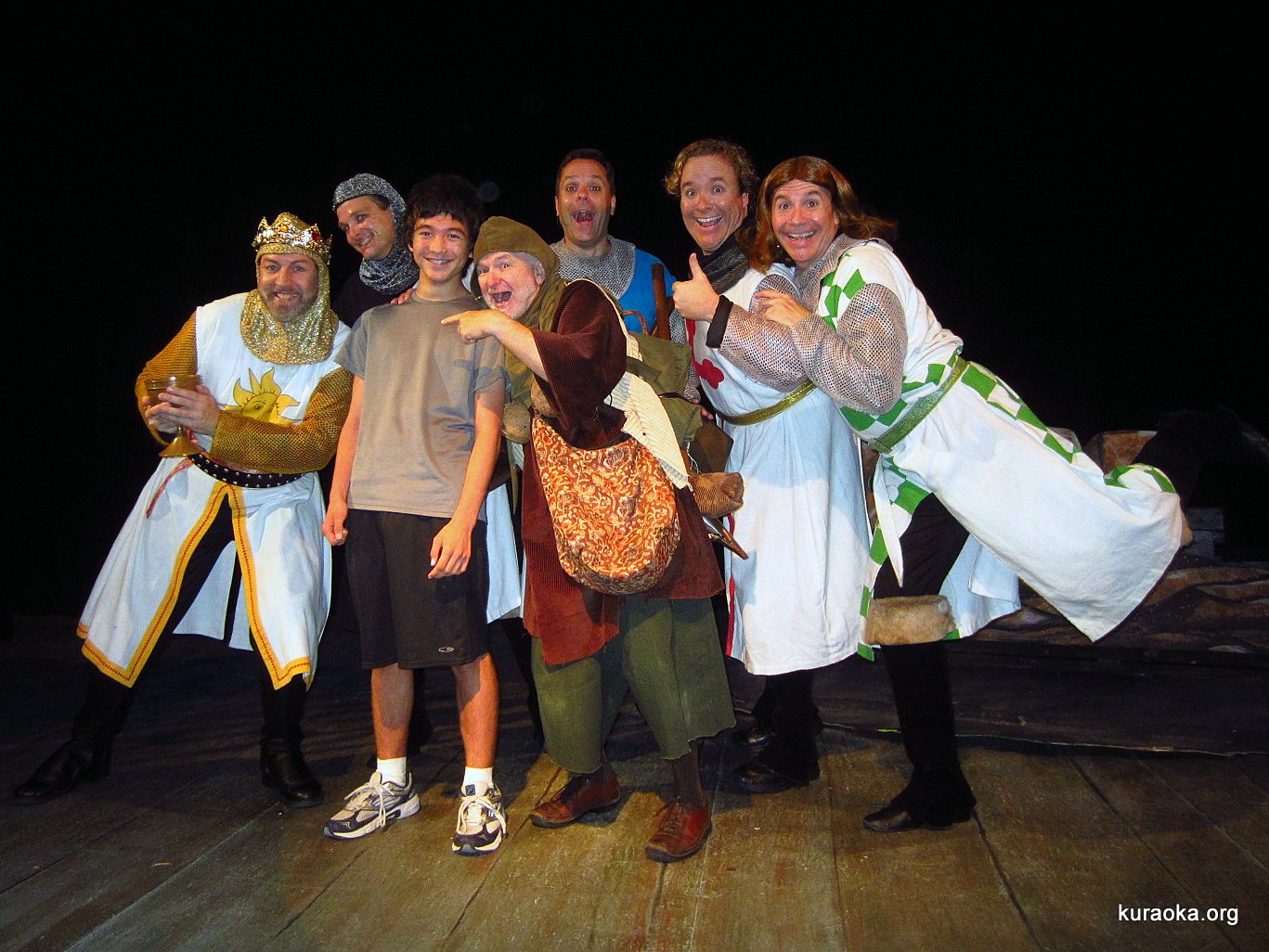 11-01-14: Leo's Halloween loot! It's the morning after, but you can still see the sugar twirling and buzzing in his eyes.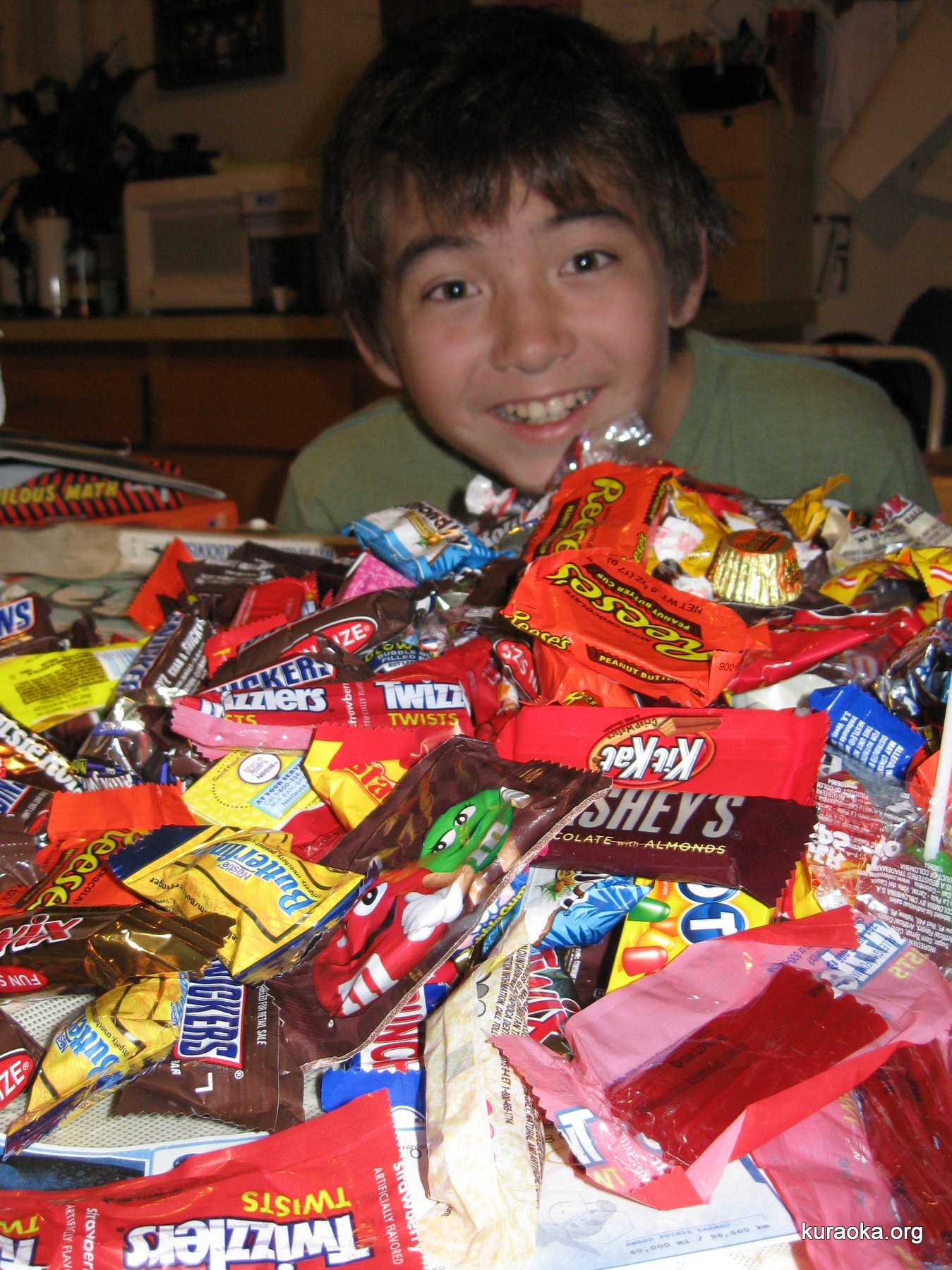 10-29-14: Leo at work. Here's Leo concentrating on making our Jack o'Lantern look properly hideous. And the result of his hard work.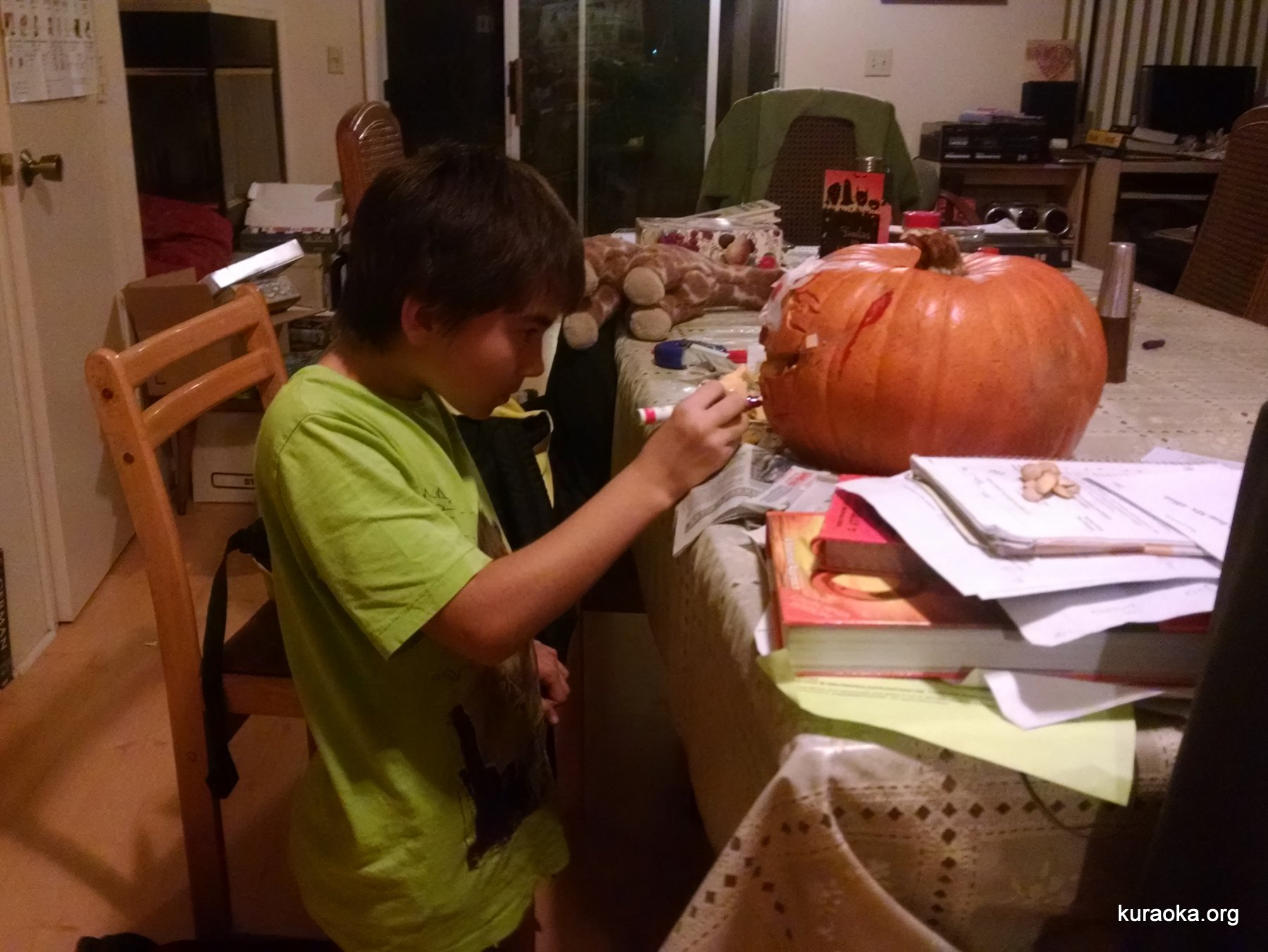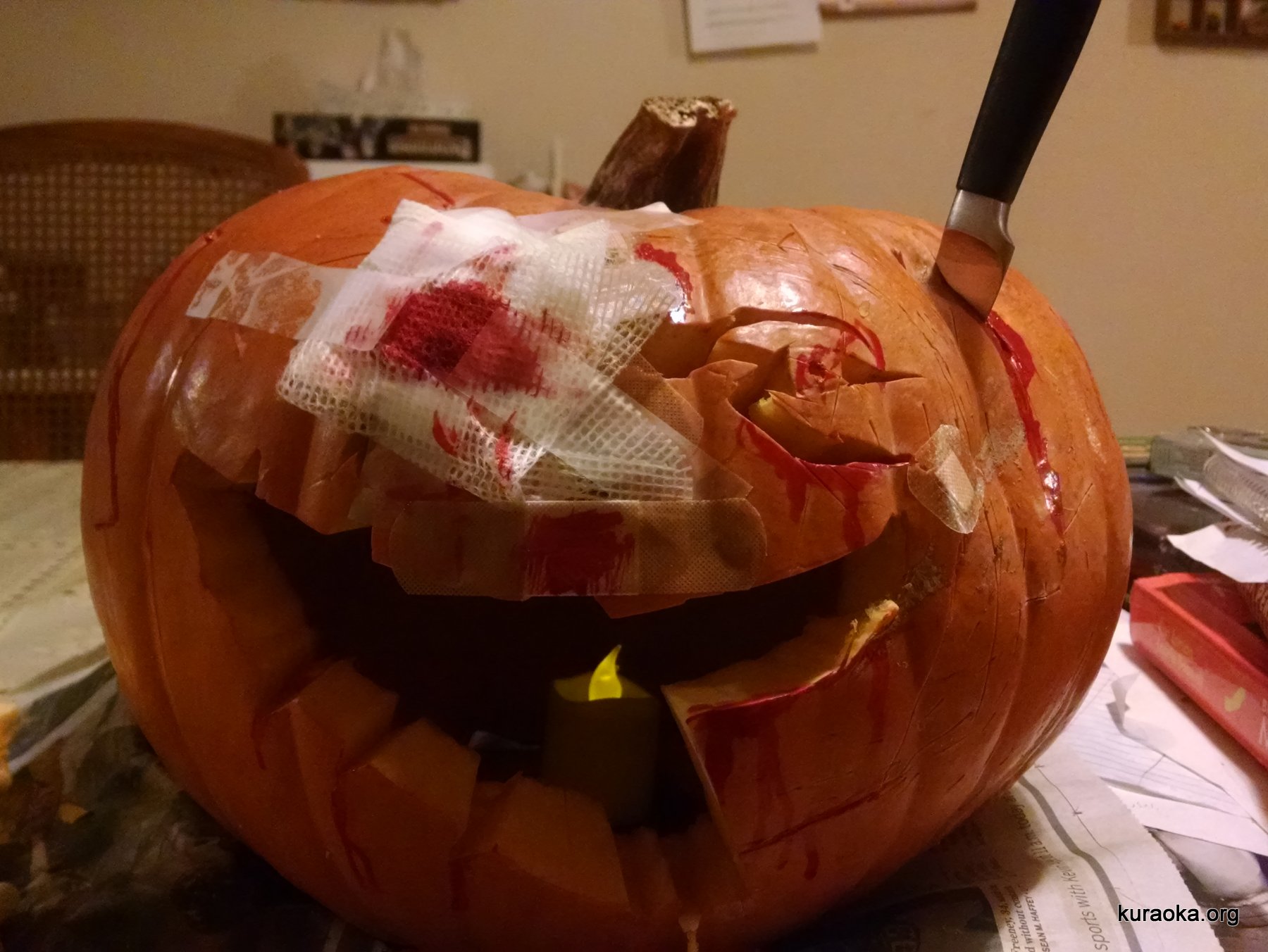 10-27-14: Shadow got a new Yucky Ducky! He's so happy!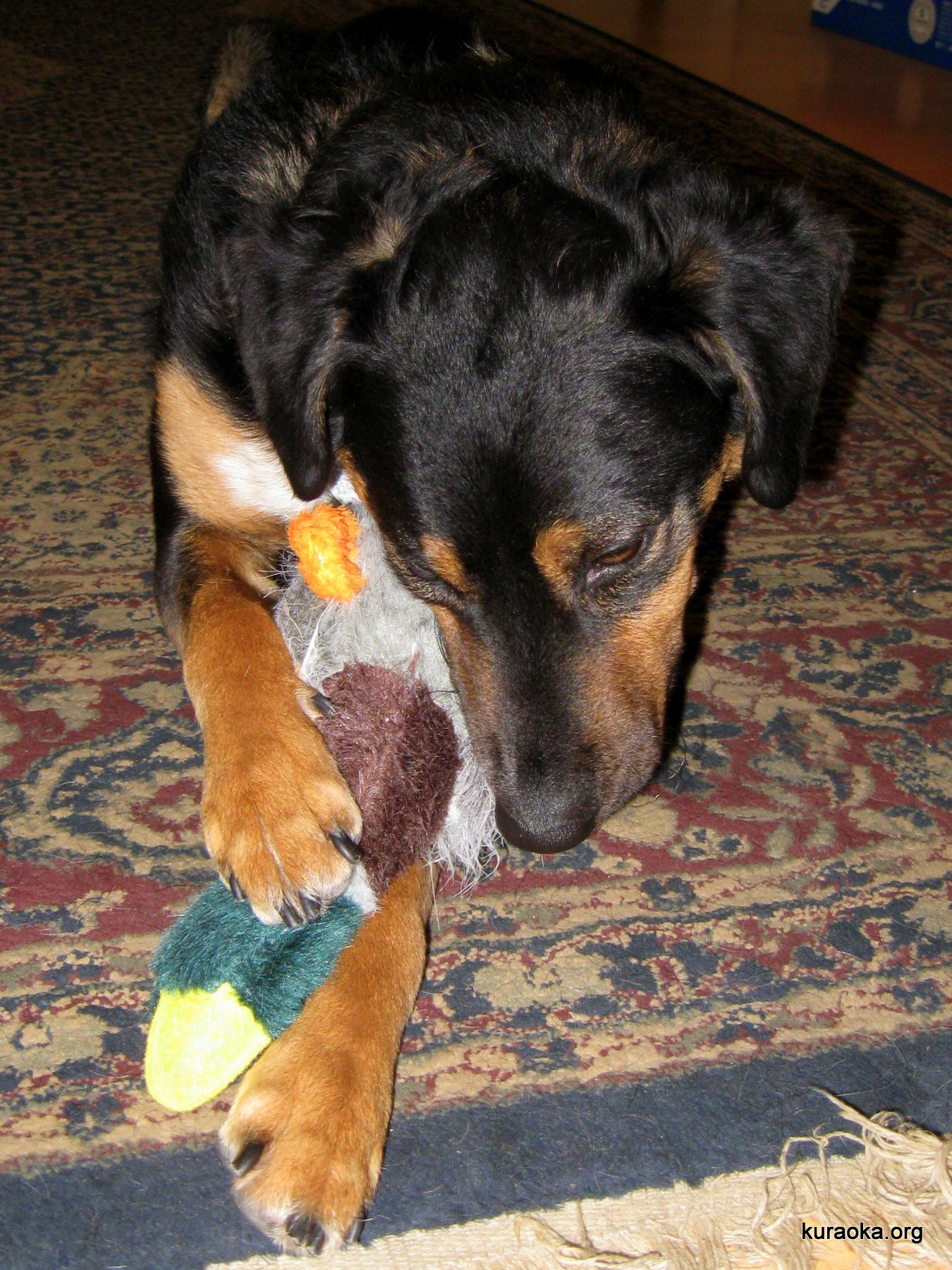 10-26-14: Jack and Roy and Leo. You know it's Fall when Jack turns up next door!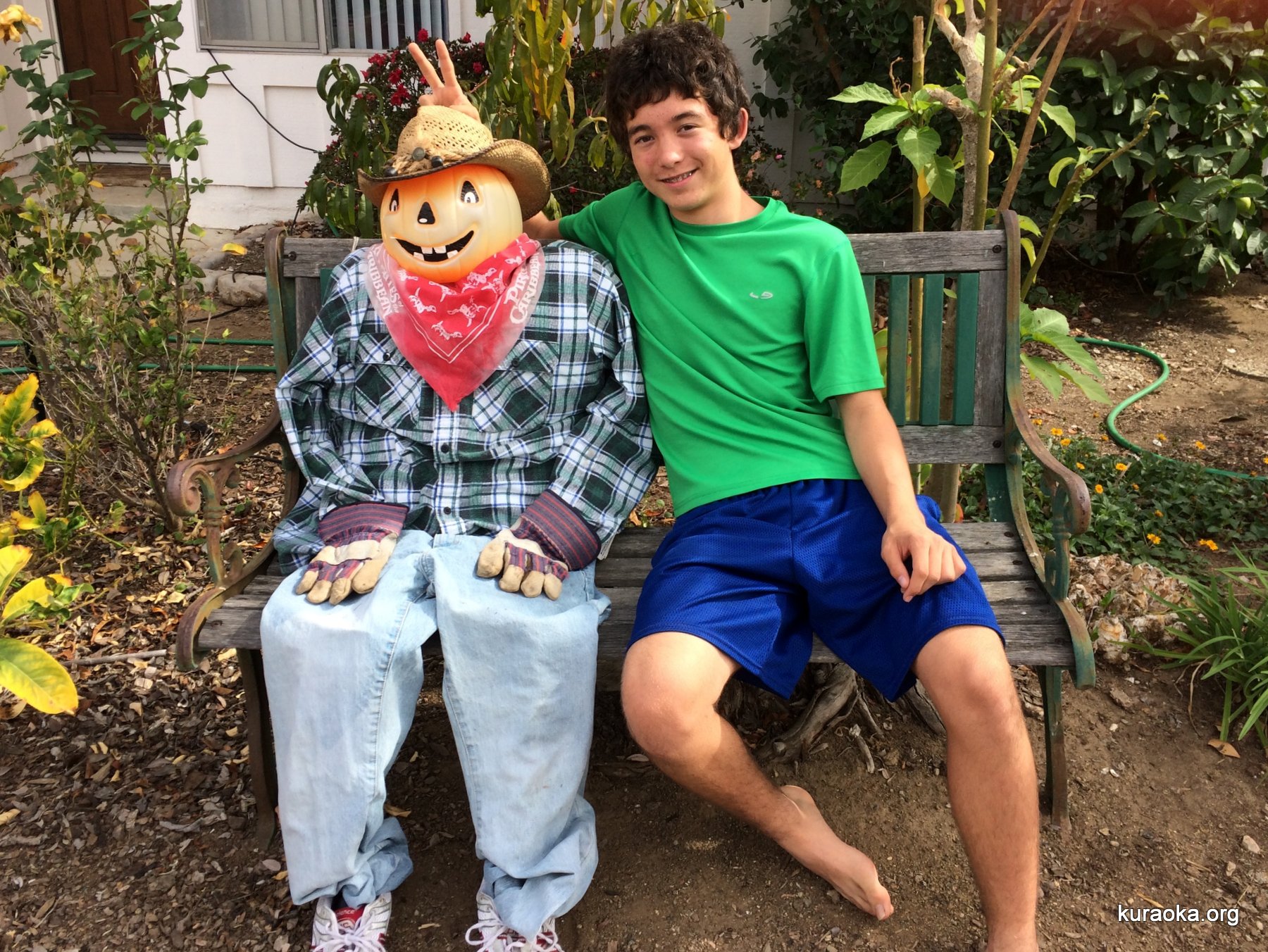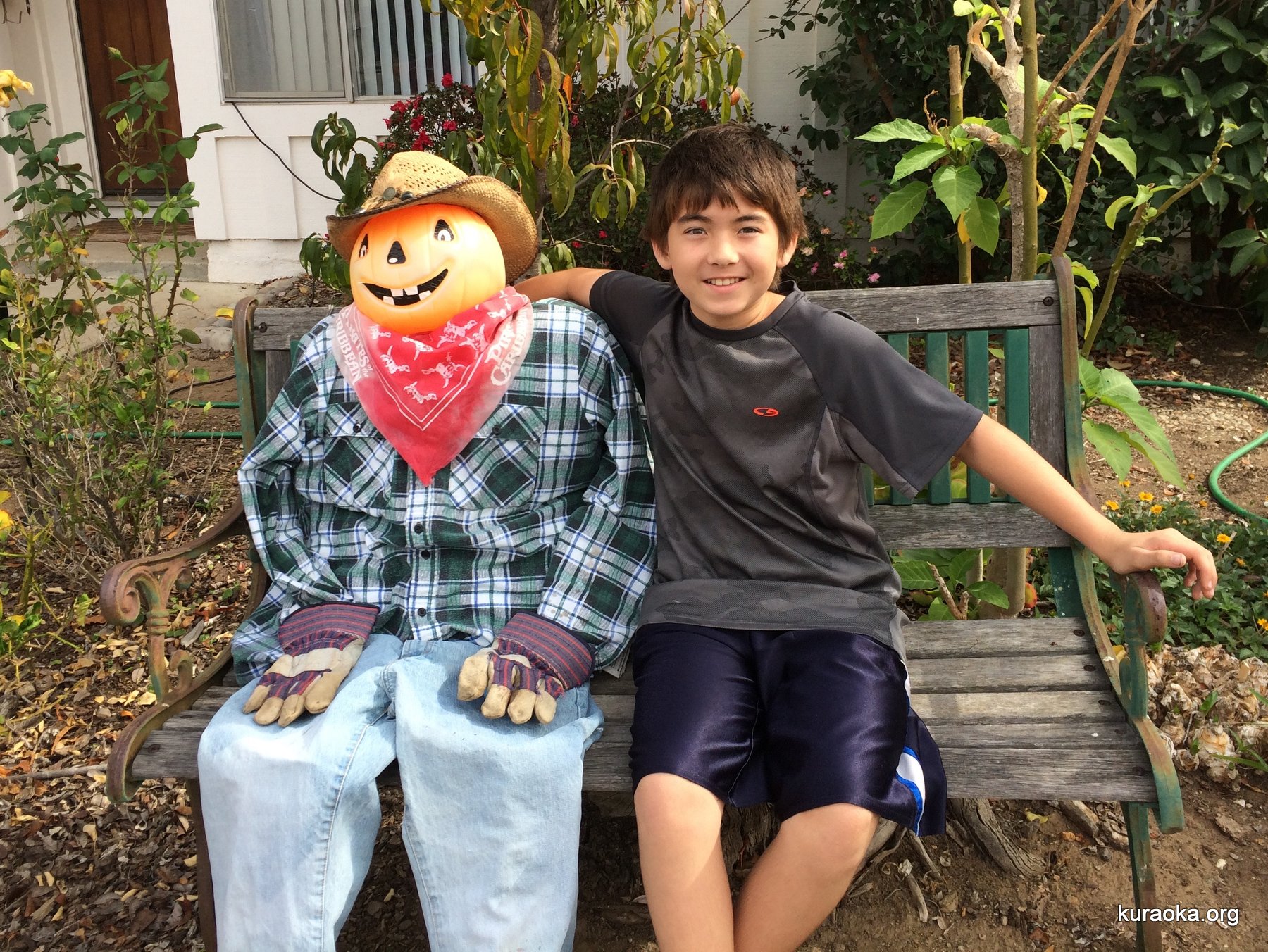 10-18-14: Pompeii exhibit at the California Science Center. A pile o' puppies and a foursome o' family. That's Grammy, Roy, Leo, and John.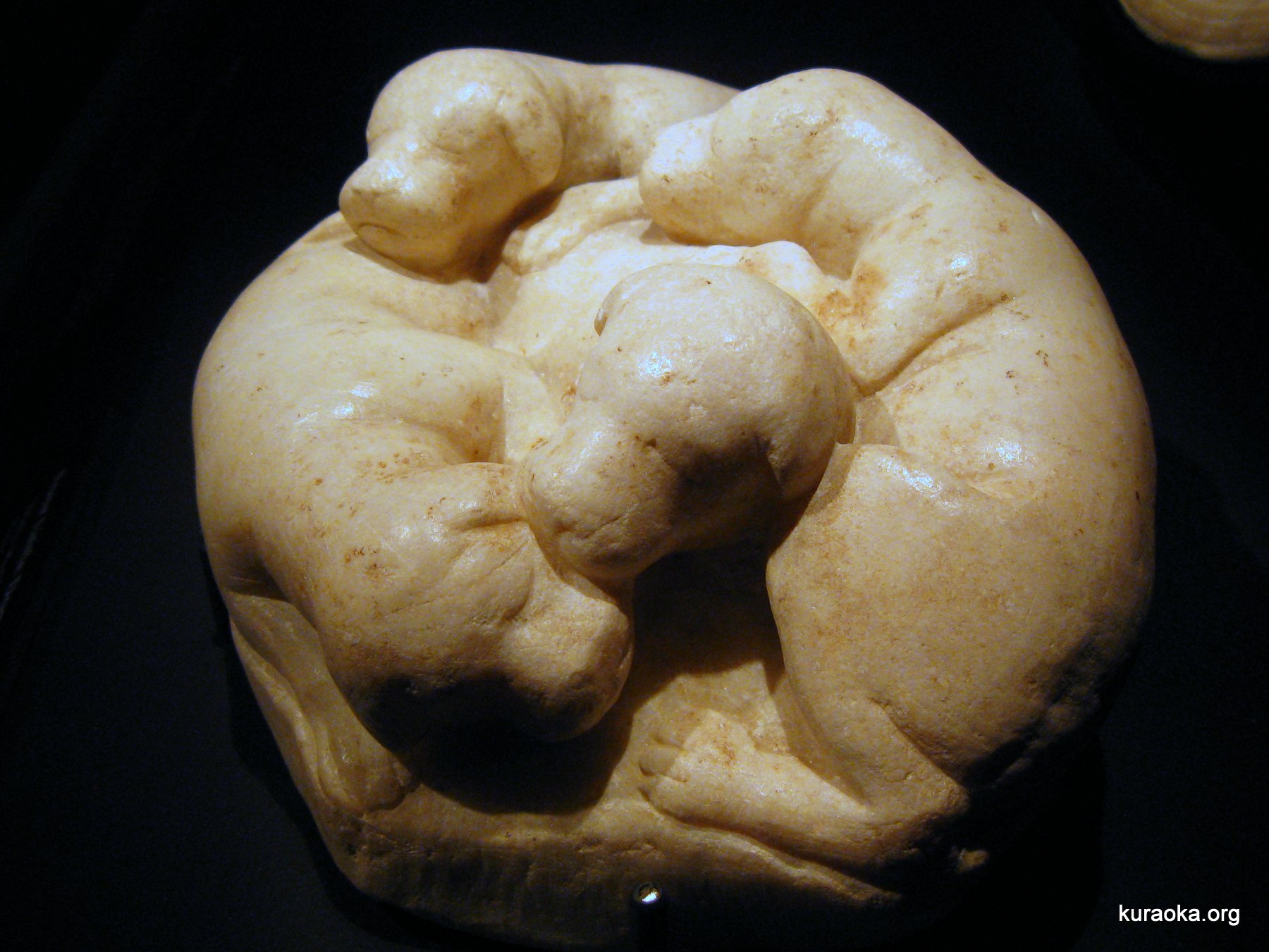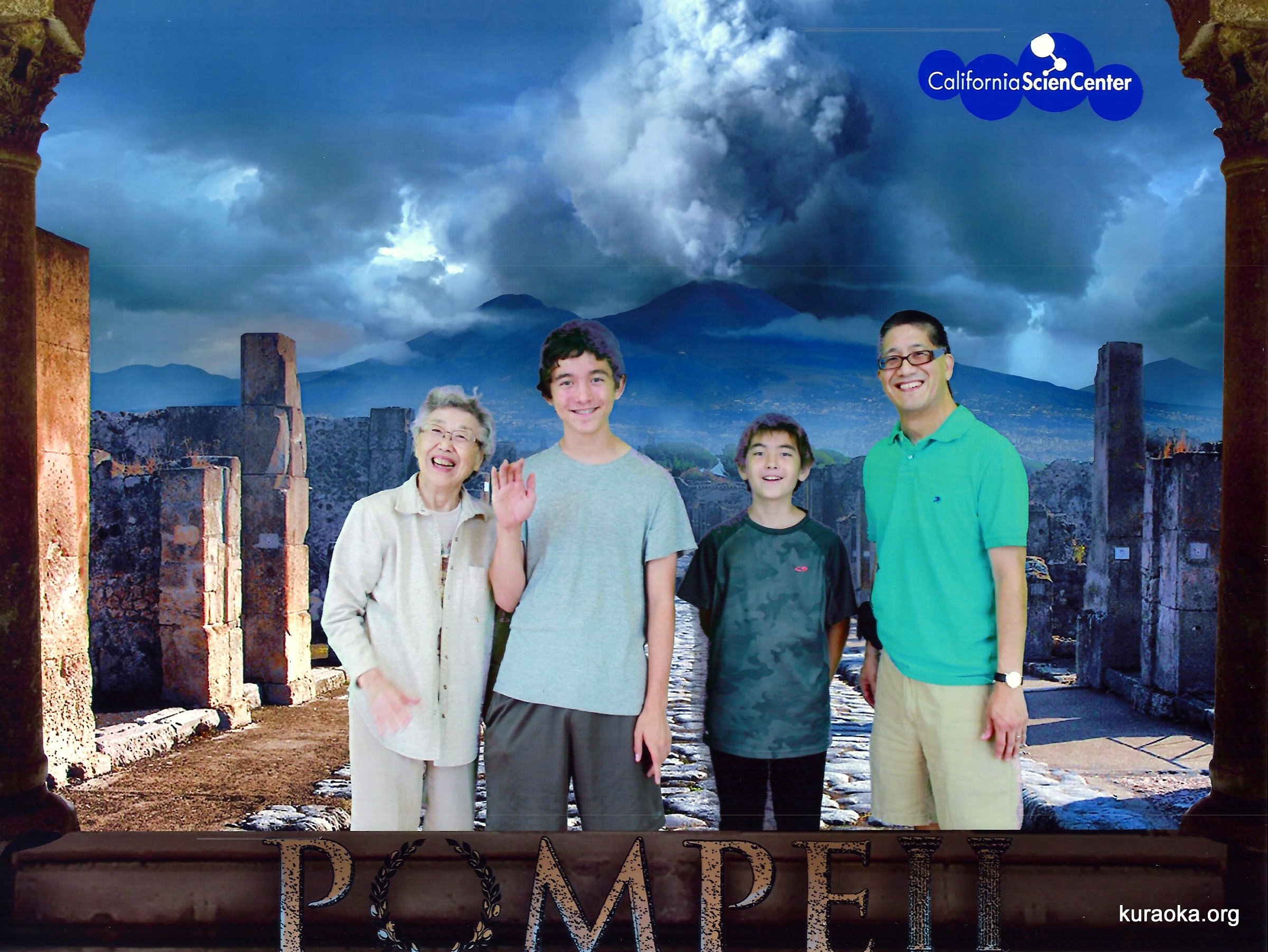 10-11-14: Homecoming Dance at Patrick Henry. Here's the first and possibly the last photo ever of Roy in long pants, a long-sleeved shirt, and a tie.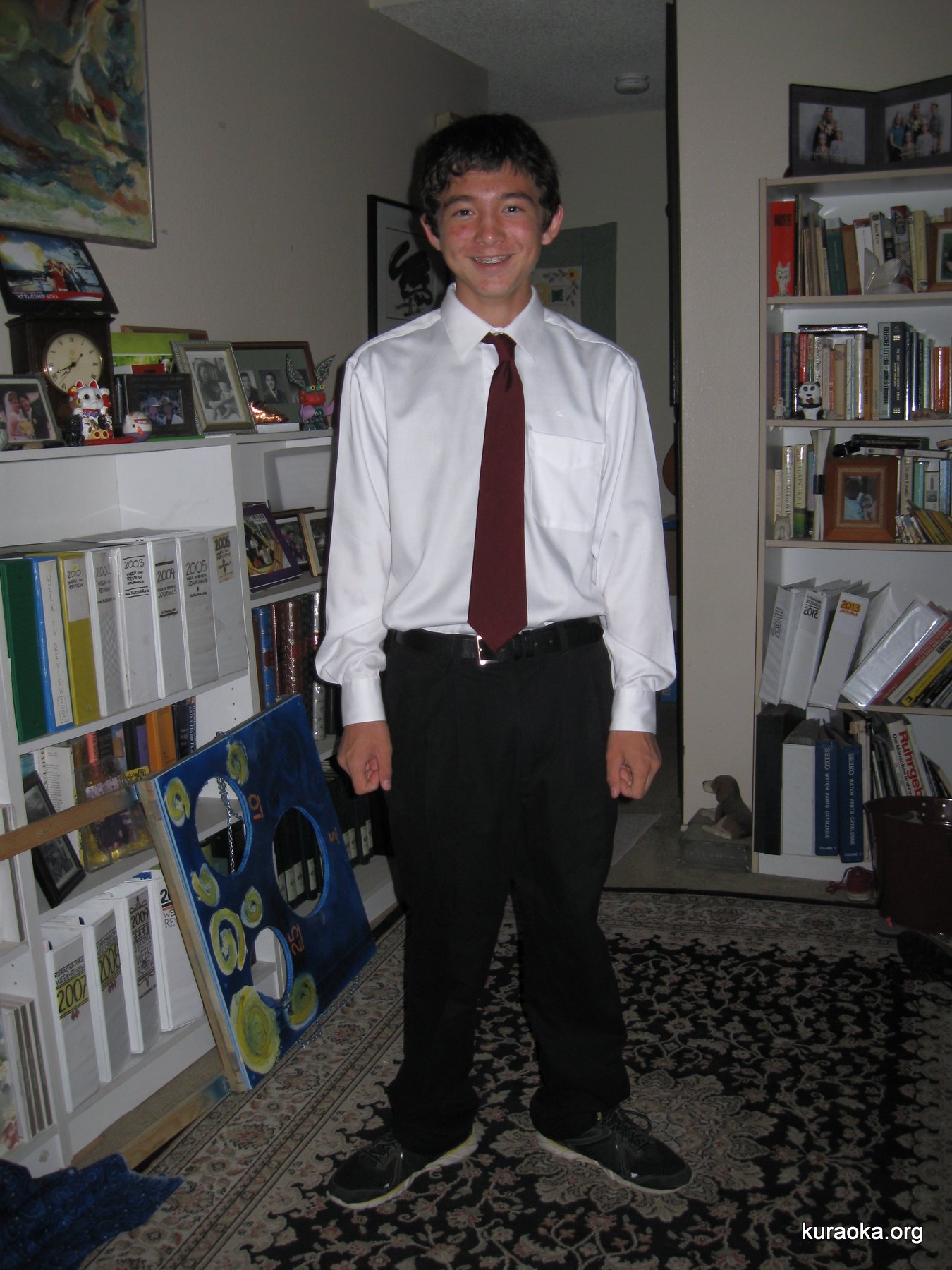 09-16-14: RAIN! The 100-degree-plus heatwave broke with a crash of thunder and a glorious, albeit short-lived, pelting of rain.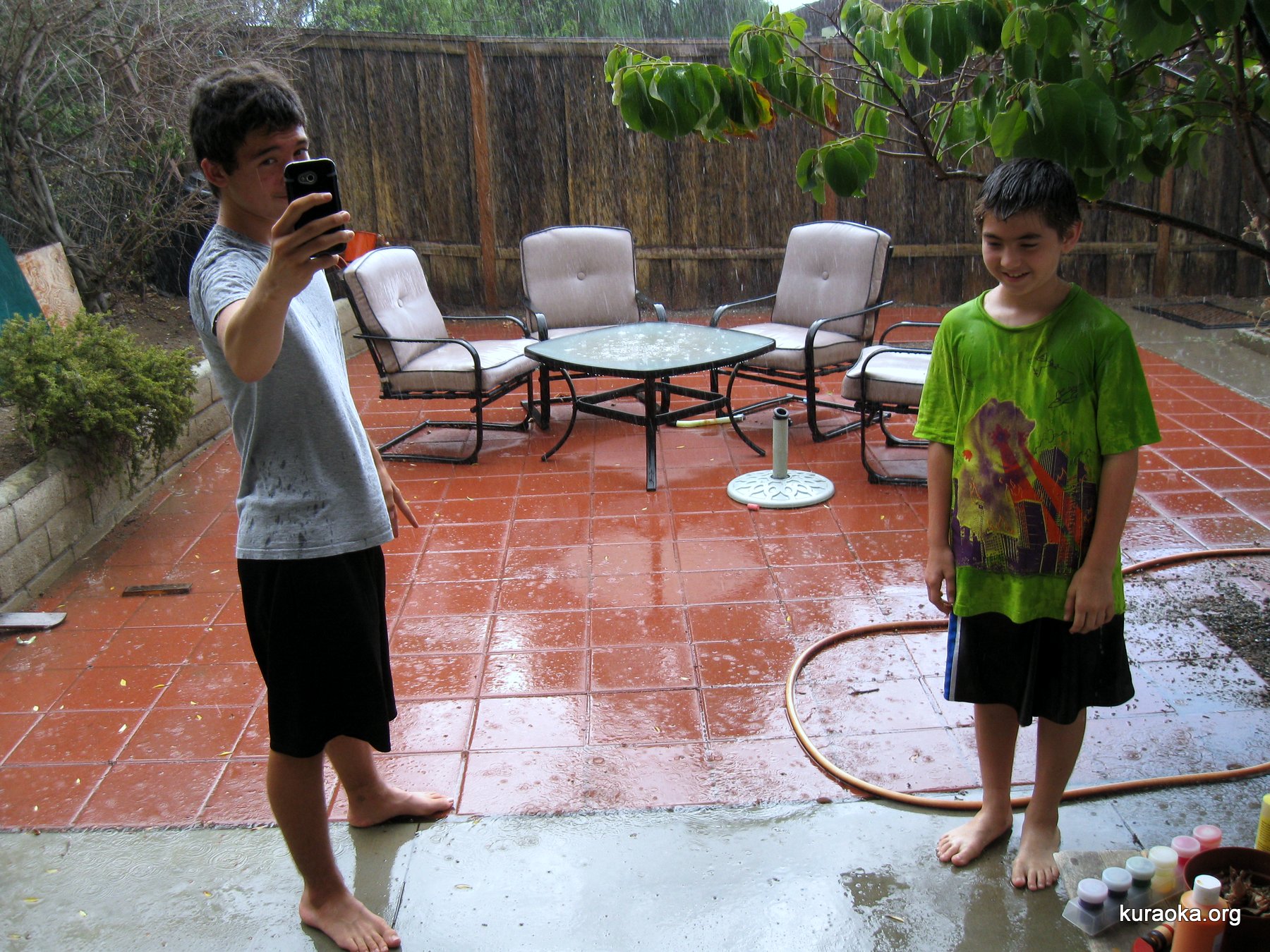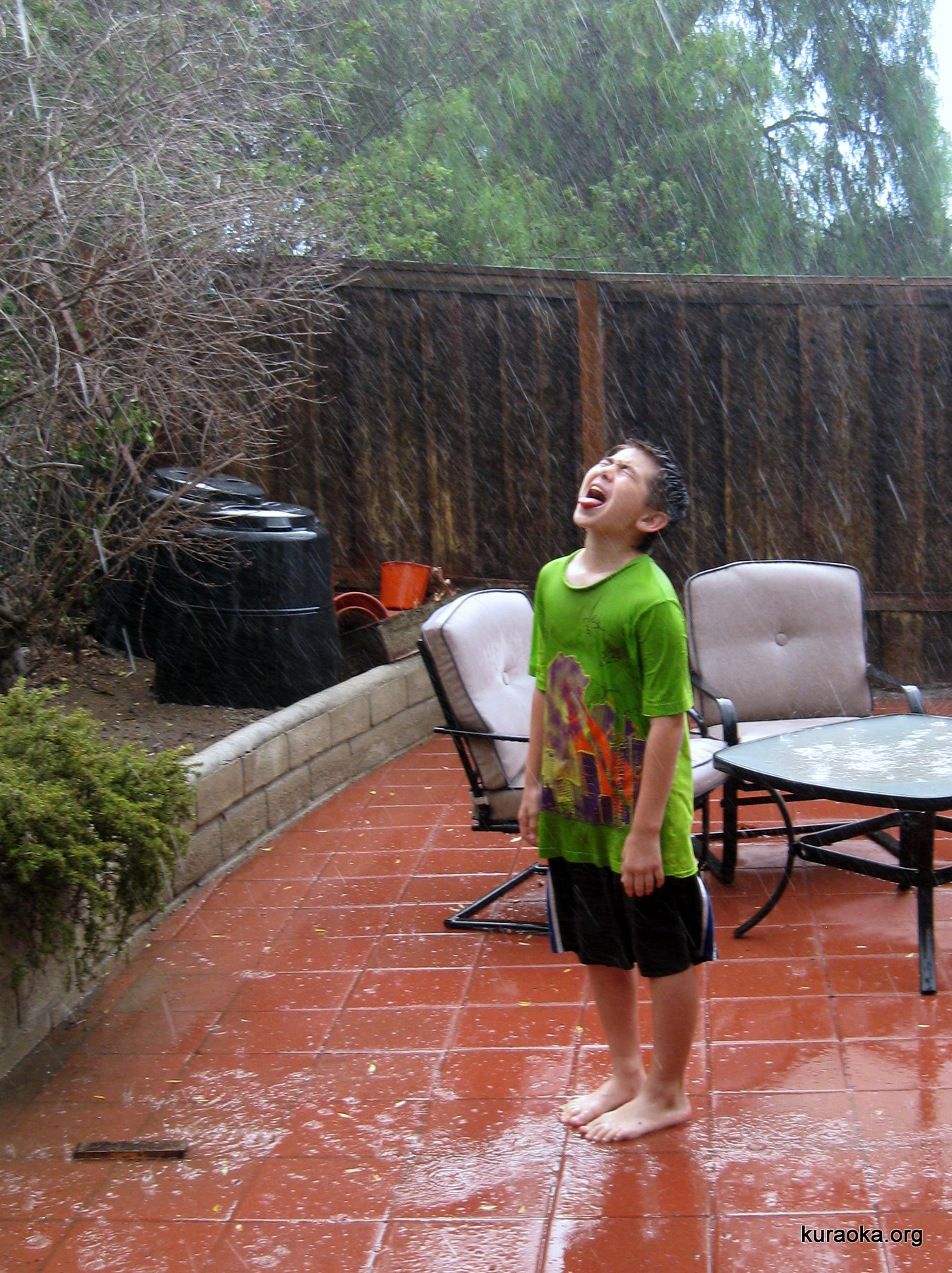 09-08-14: Mr. Technology. Roy claims to be doing his homework. Ayup.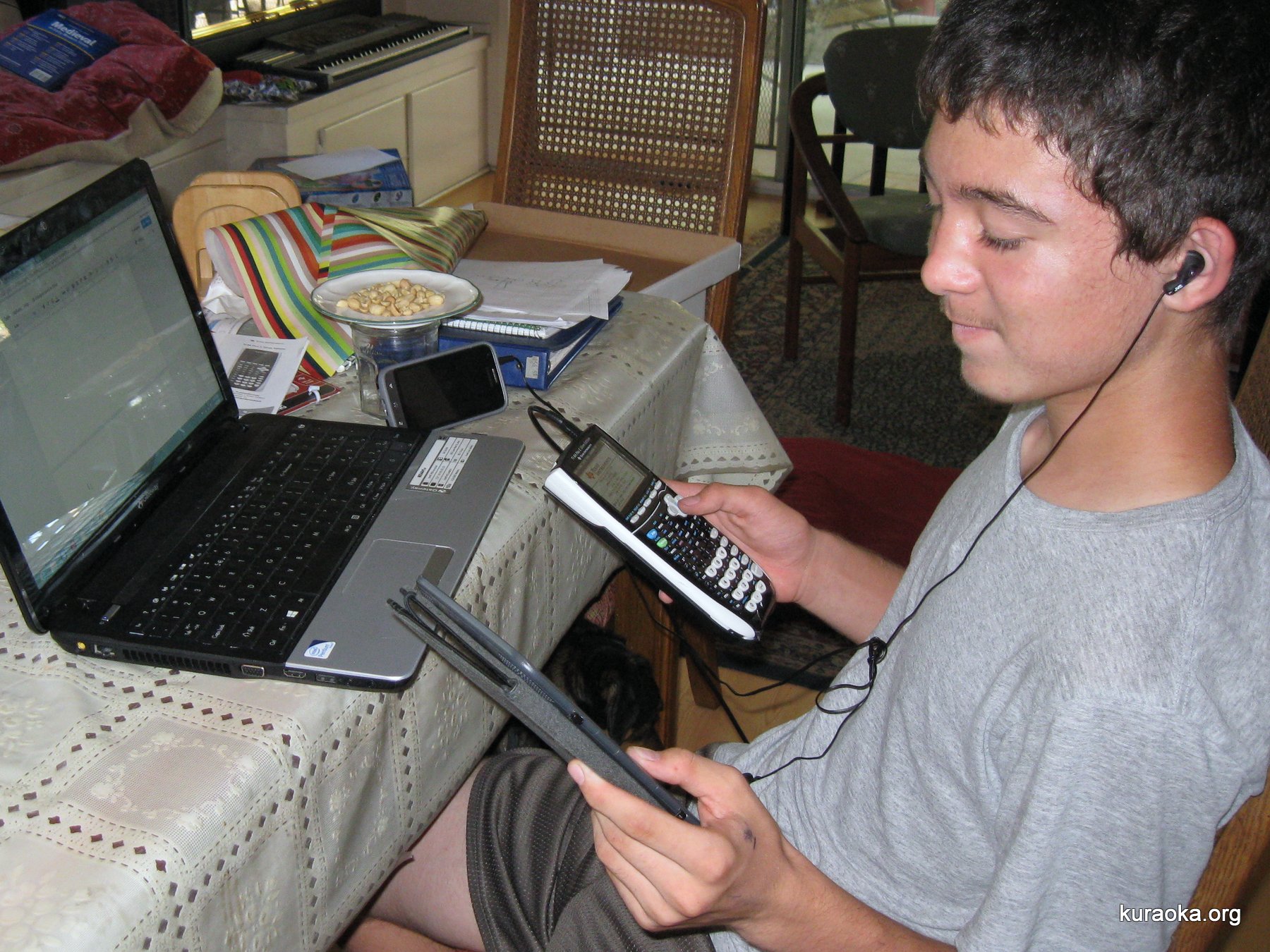 09-07-14: A Mission Beach getaway. Here are Ondine and Leo, Leo, and Roy, all enjoying the waves and water in their own ways.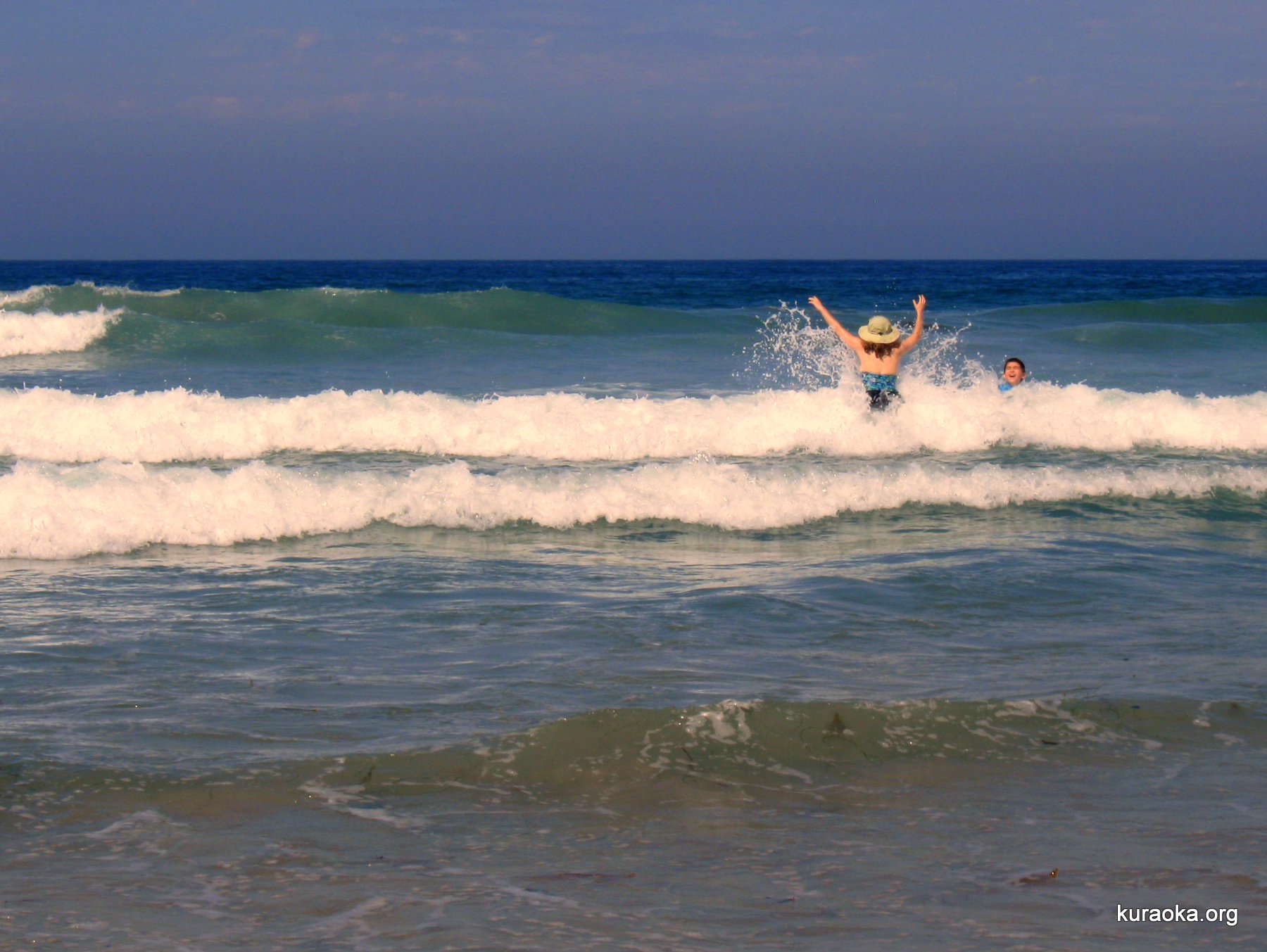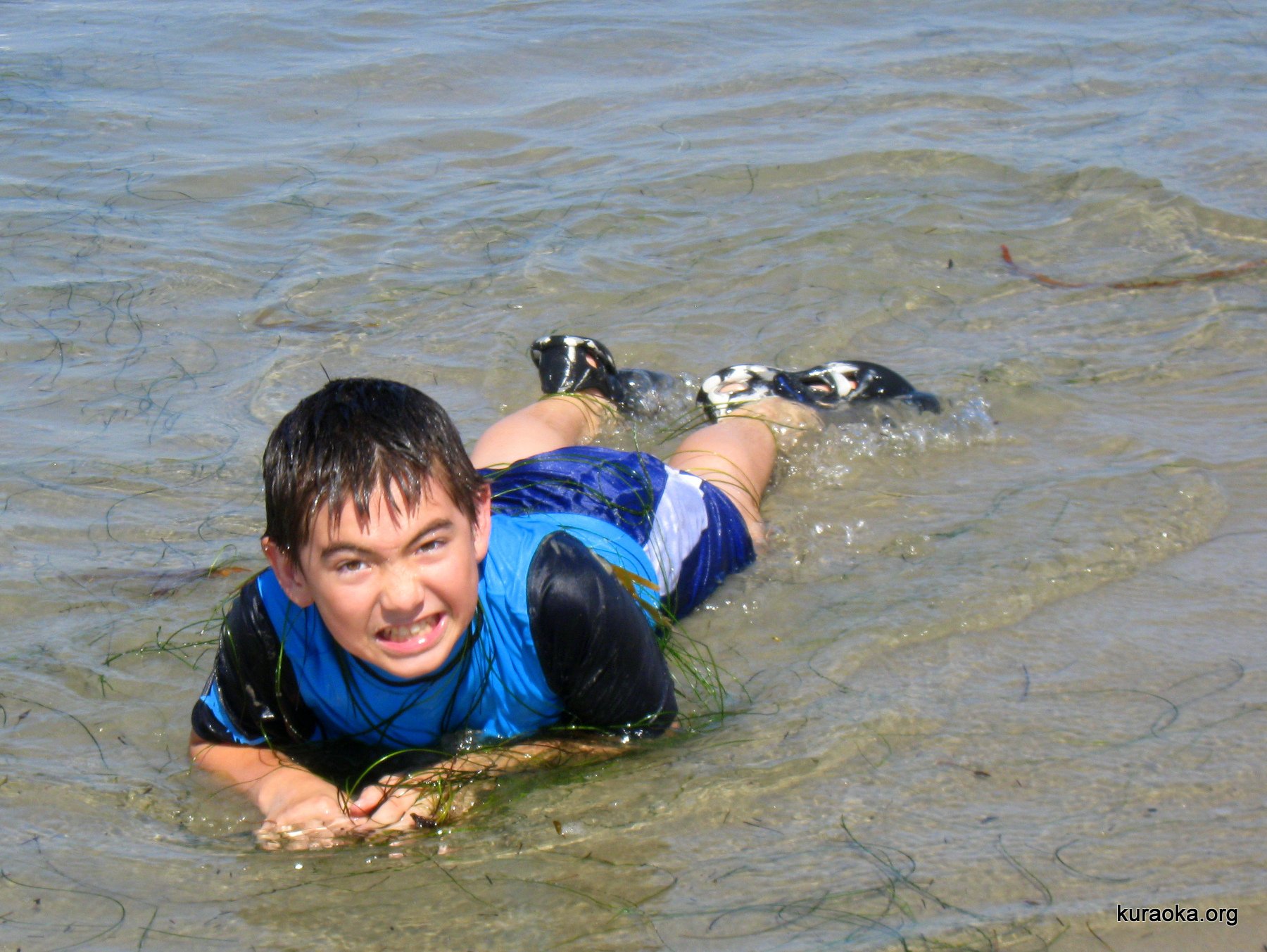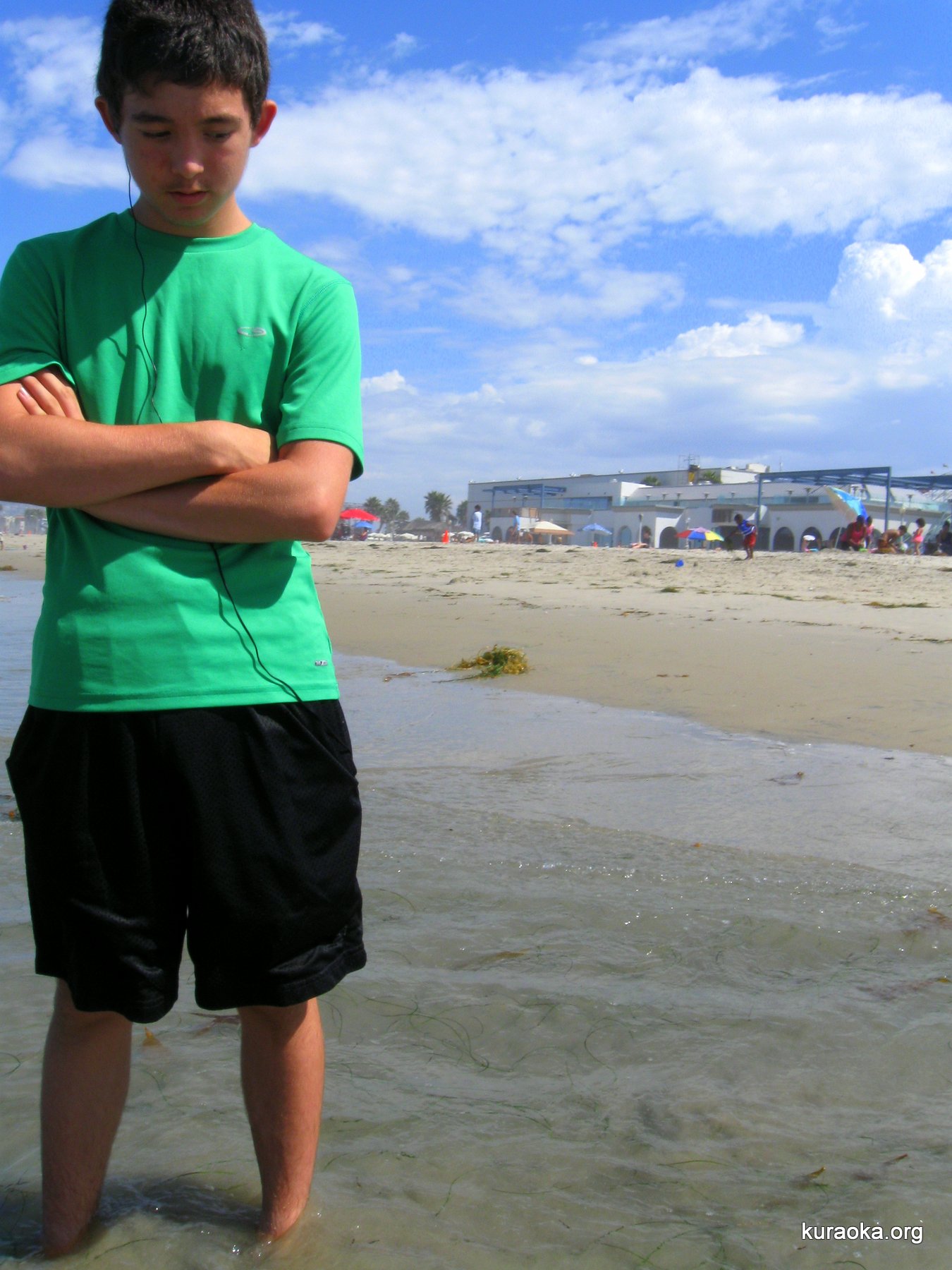 09-02-14: First Day of School Schultueten! Here are Leo, entering 7th grade, and Roy, entering 9th grade and high school, with their modest Schultuten filled with school supplies and sweets.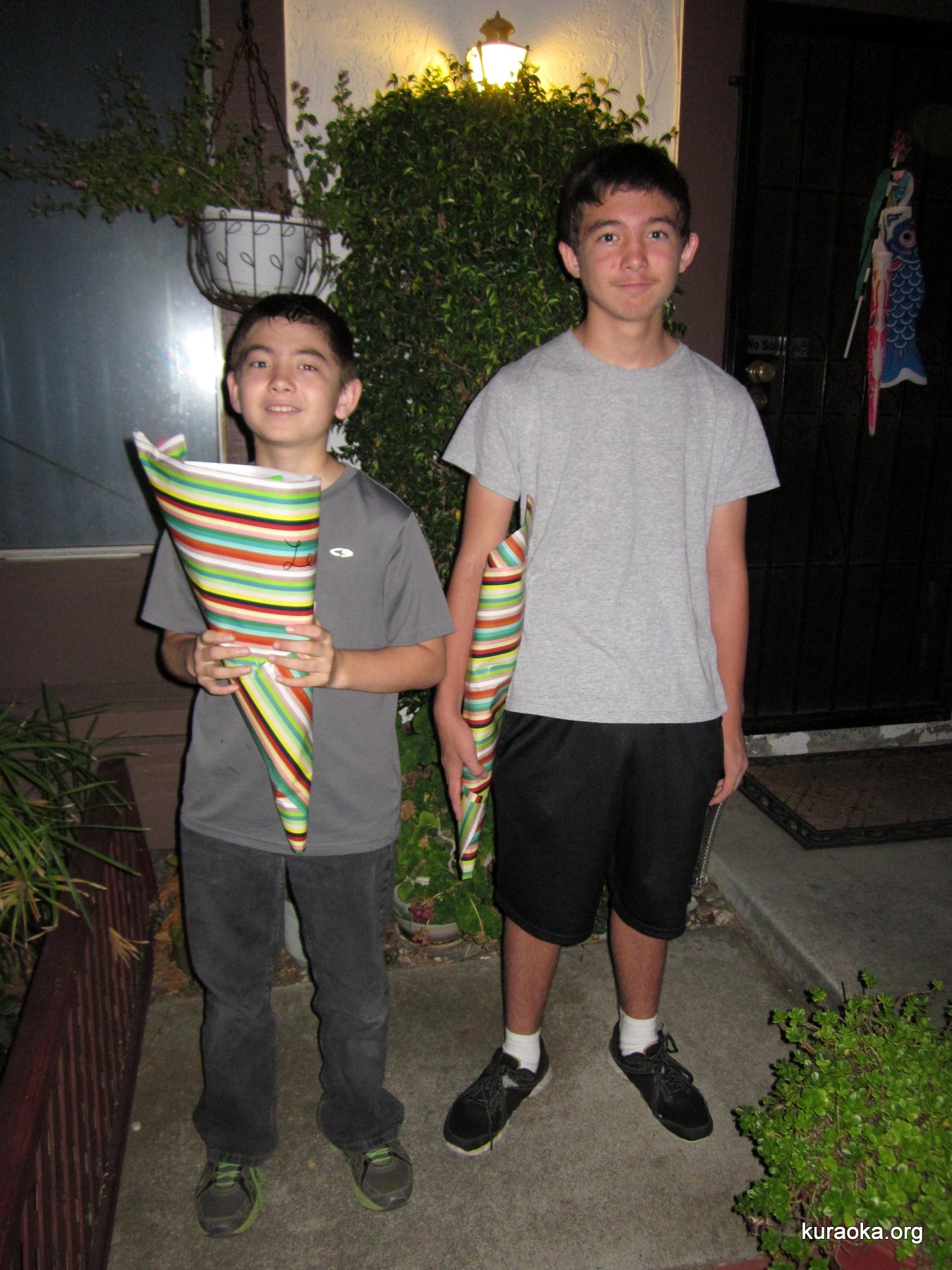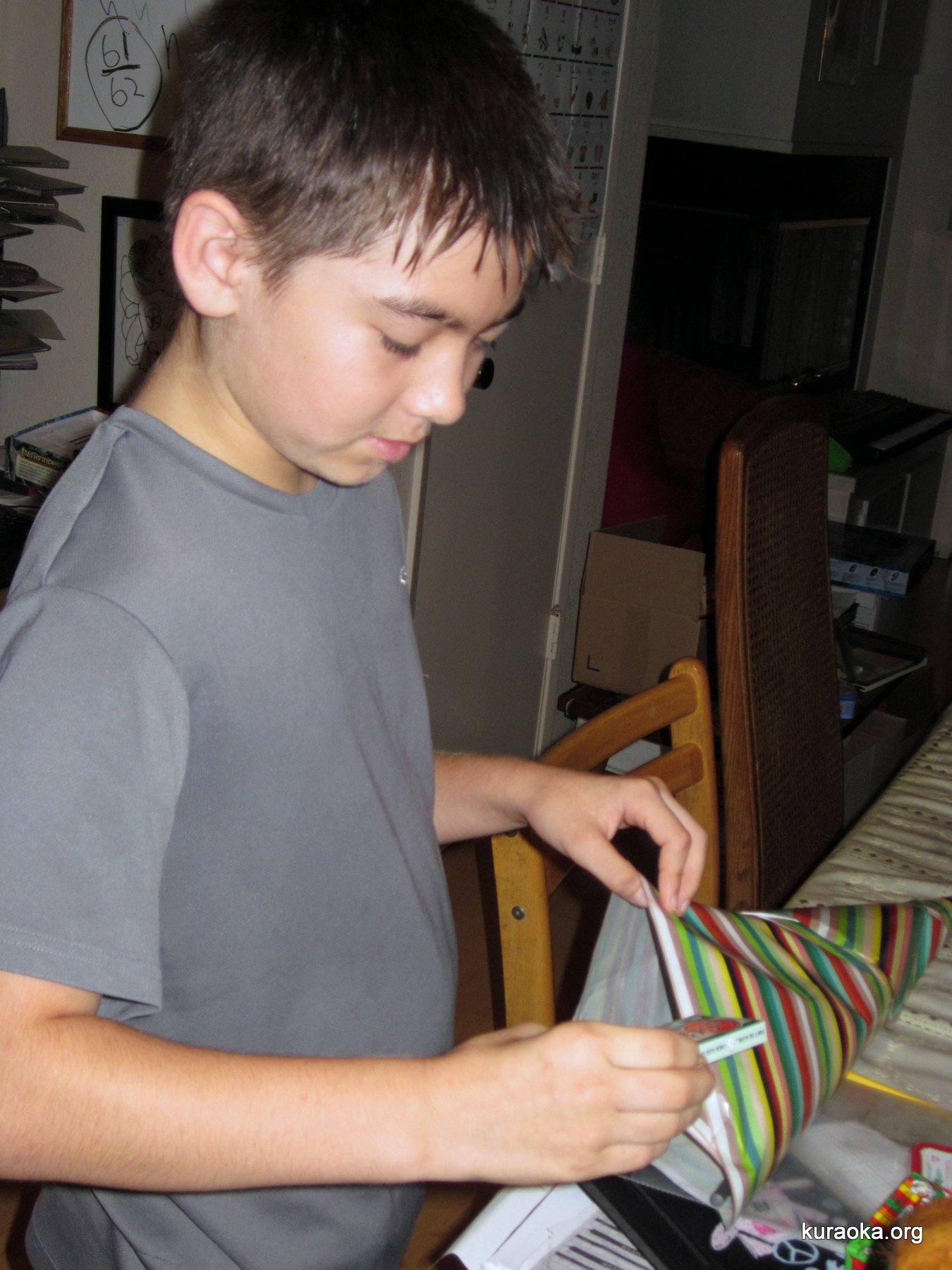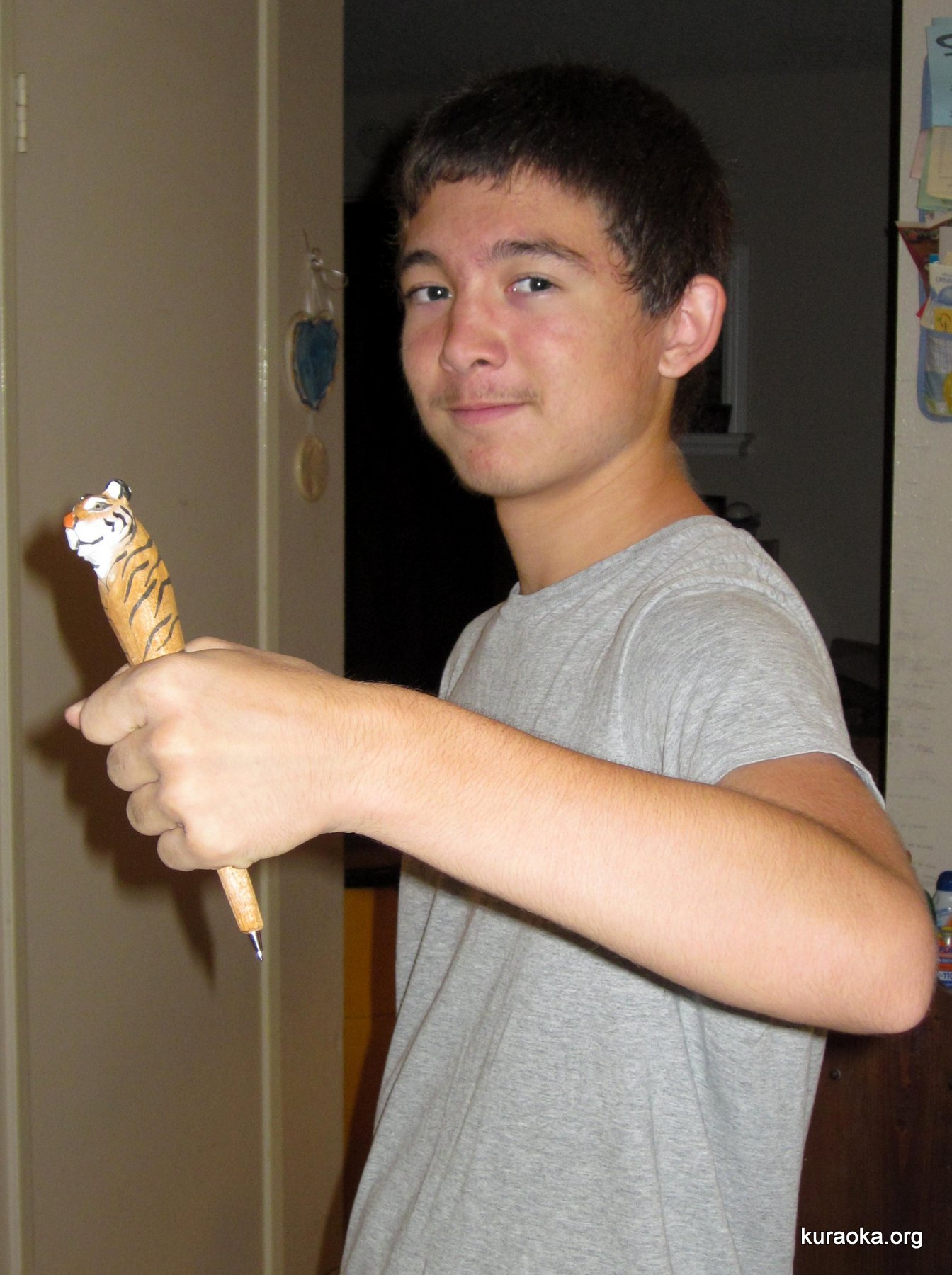 08-23-14: Tardis Toss at the San Carlos Library! Roy designed and built this game, in which you toss bean bag Tardises through wormholes to go back 40 years and win a prize, for the San Carlos Library's "40 and Fabulous Free Family Fun Fair."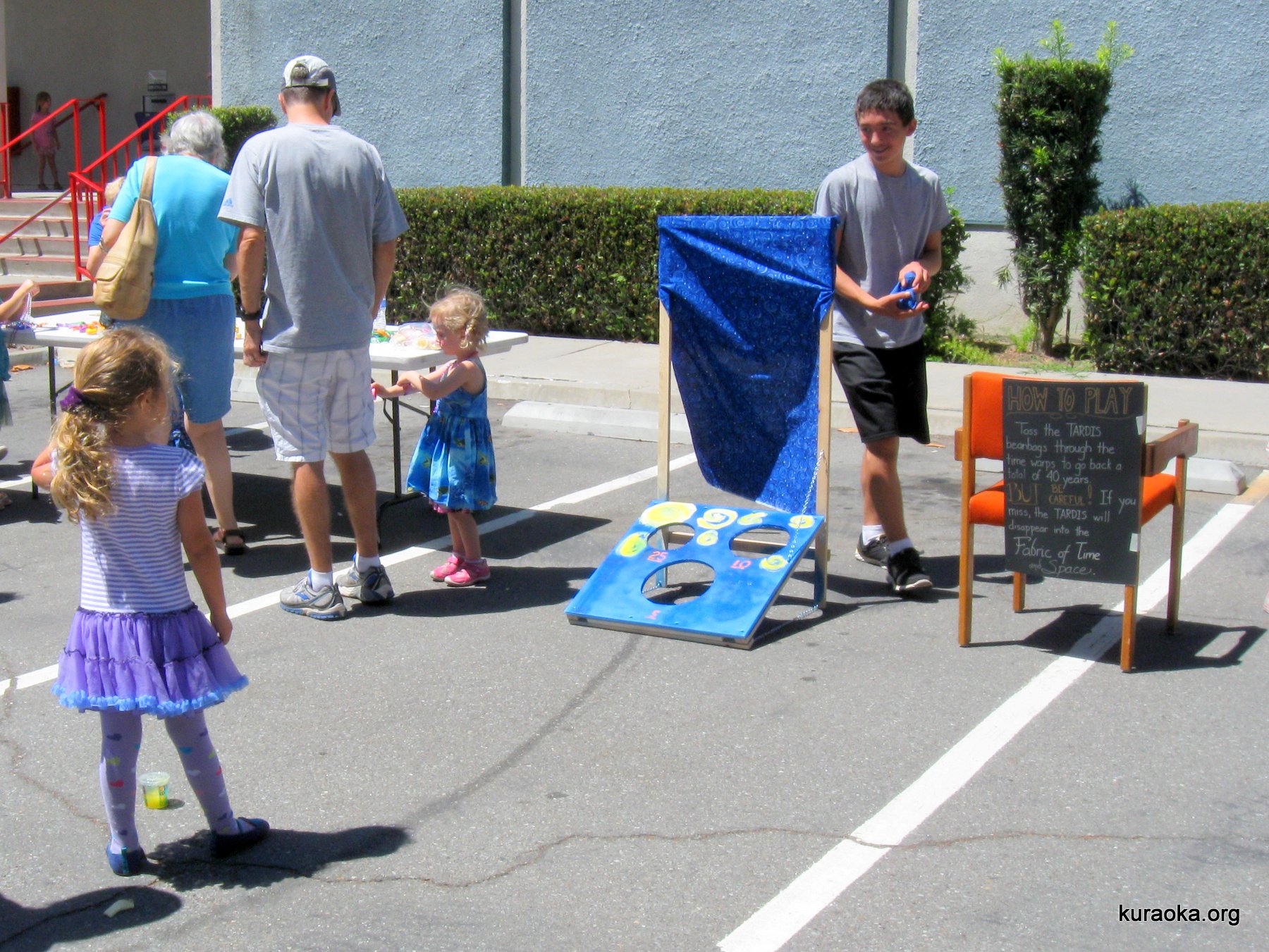 08-22-14: Shadow gets painted and washed. Shadow found the wet paint irresistible and rolled in it, so Roy gave him a bath.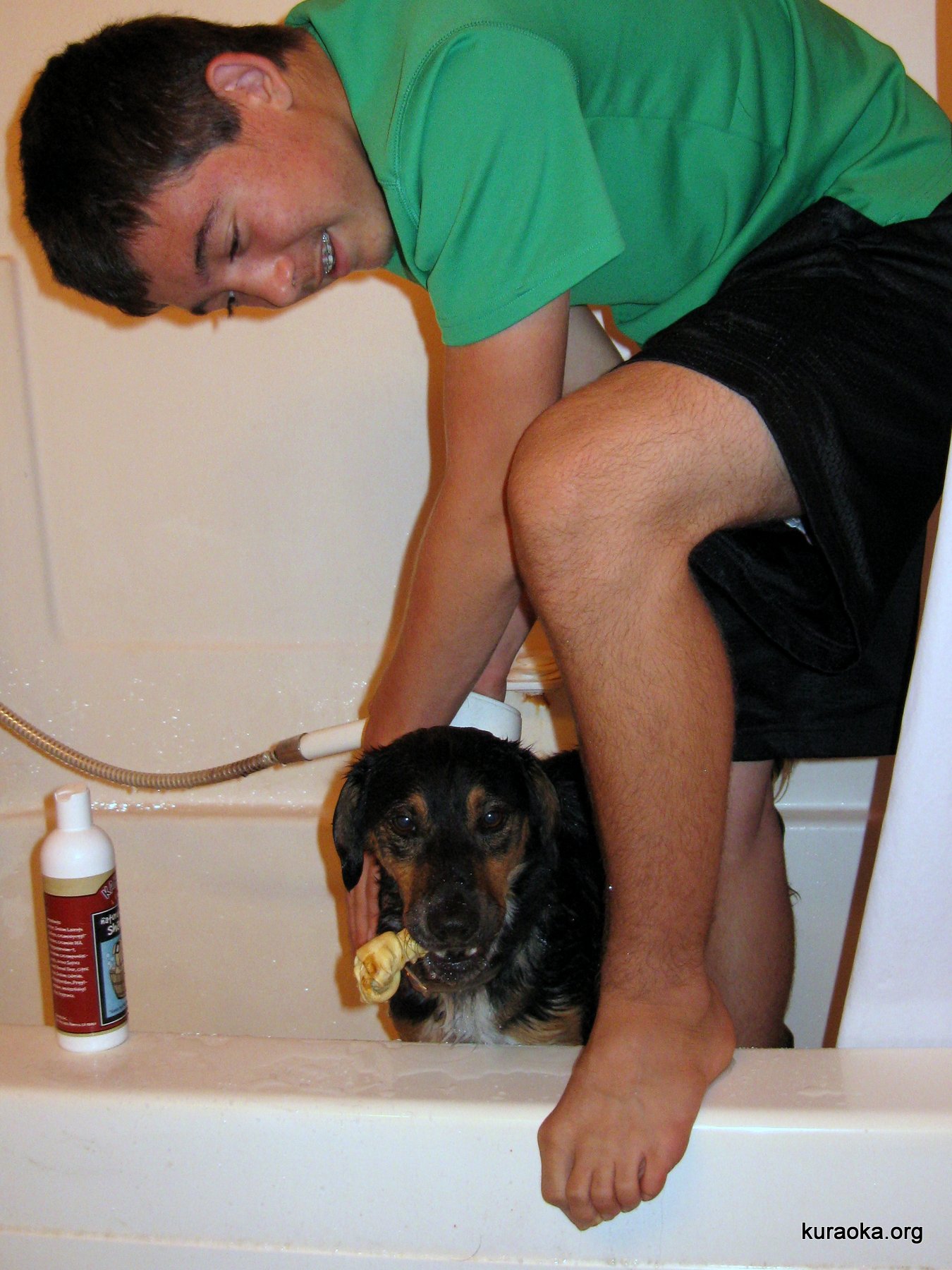 08-15-14: Pogo Leo and Spike Leo. Leo bounces on a free pogo stick and models his post-haircut style.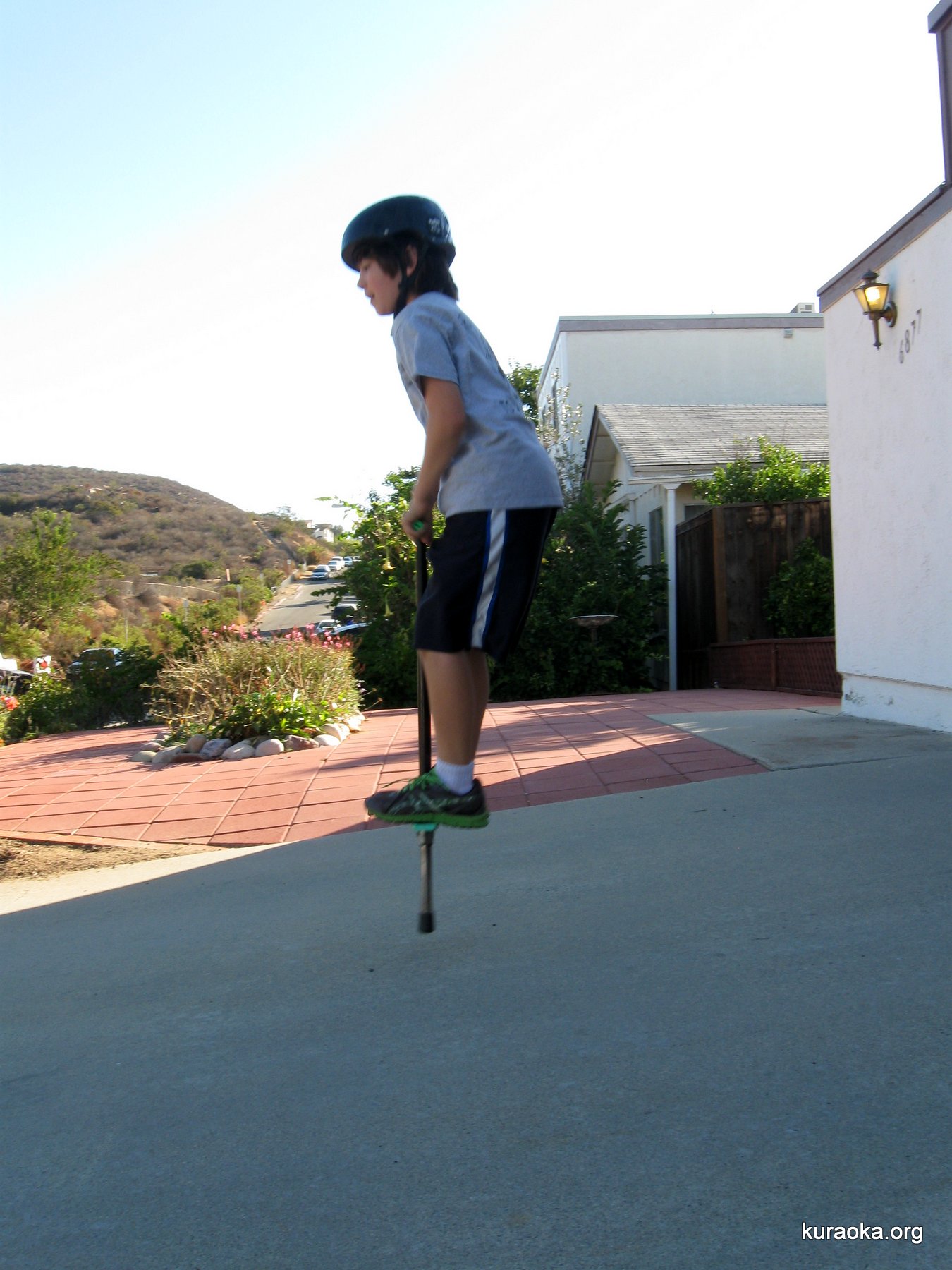 08-02-14 to 08-10-14: Sand Pond! Here we are at Sand Pond, an epic trip marked by a car breakdown and torrential rains for several days, absolutely none of which stopped us from having a great time! In the fourth photo is Jason, Betty, Jess, Liz (standing), and Sam (standing). In the fifth you see Ulli, Ondine (standing), Jason, Betty, Jess, and Sam (standing). The last photo is an espeically precious shot of three sisters: Liz, Ulli, and Barbara. More photos will have to come showing Les (and, for that matter, Barbara)!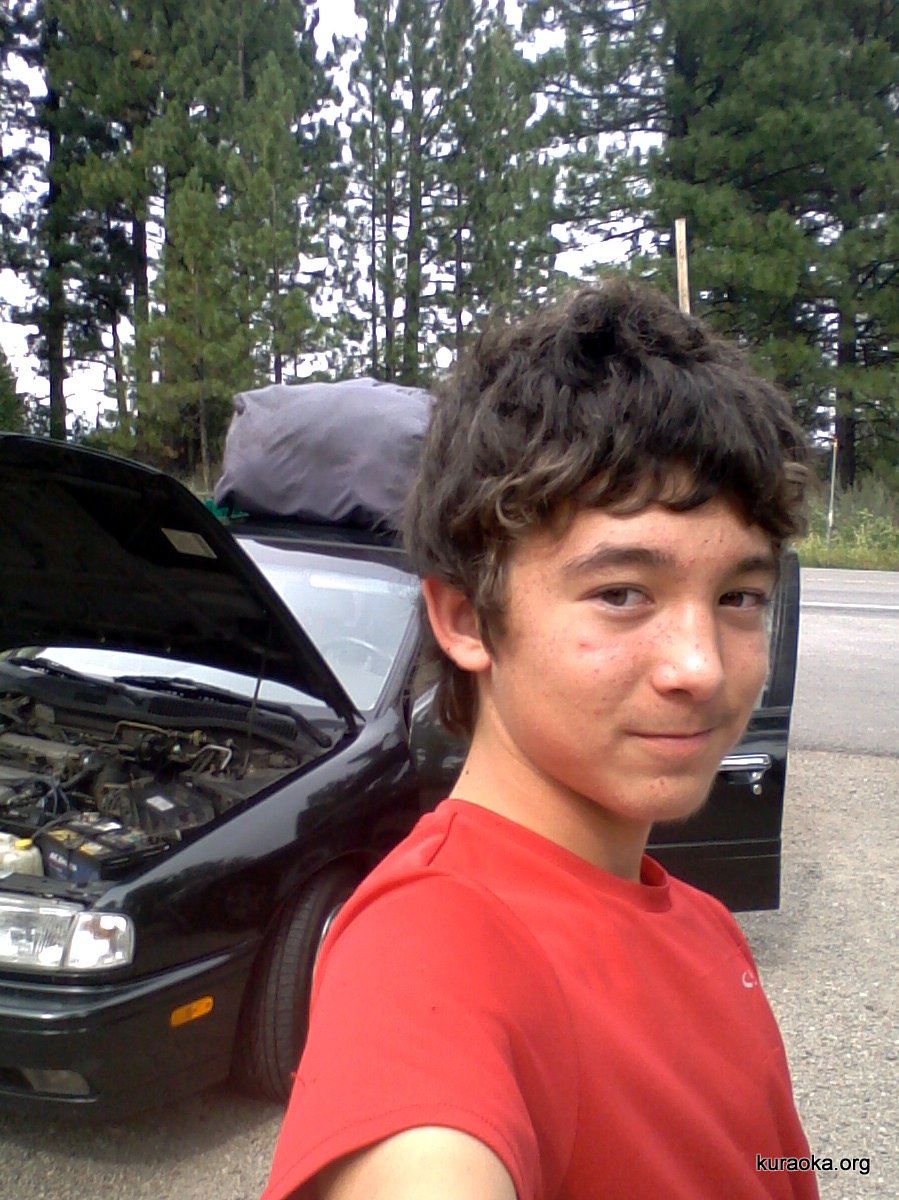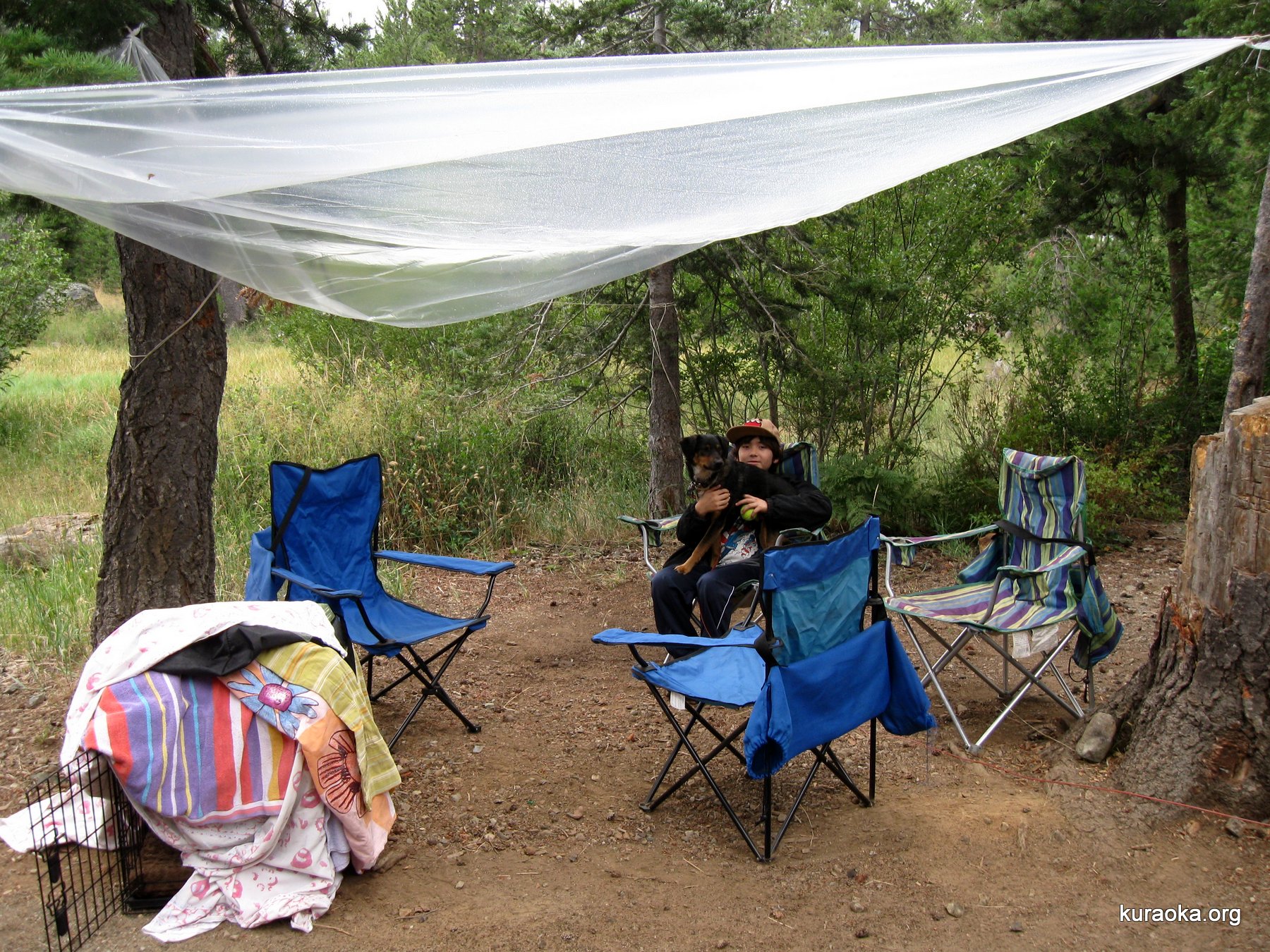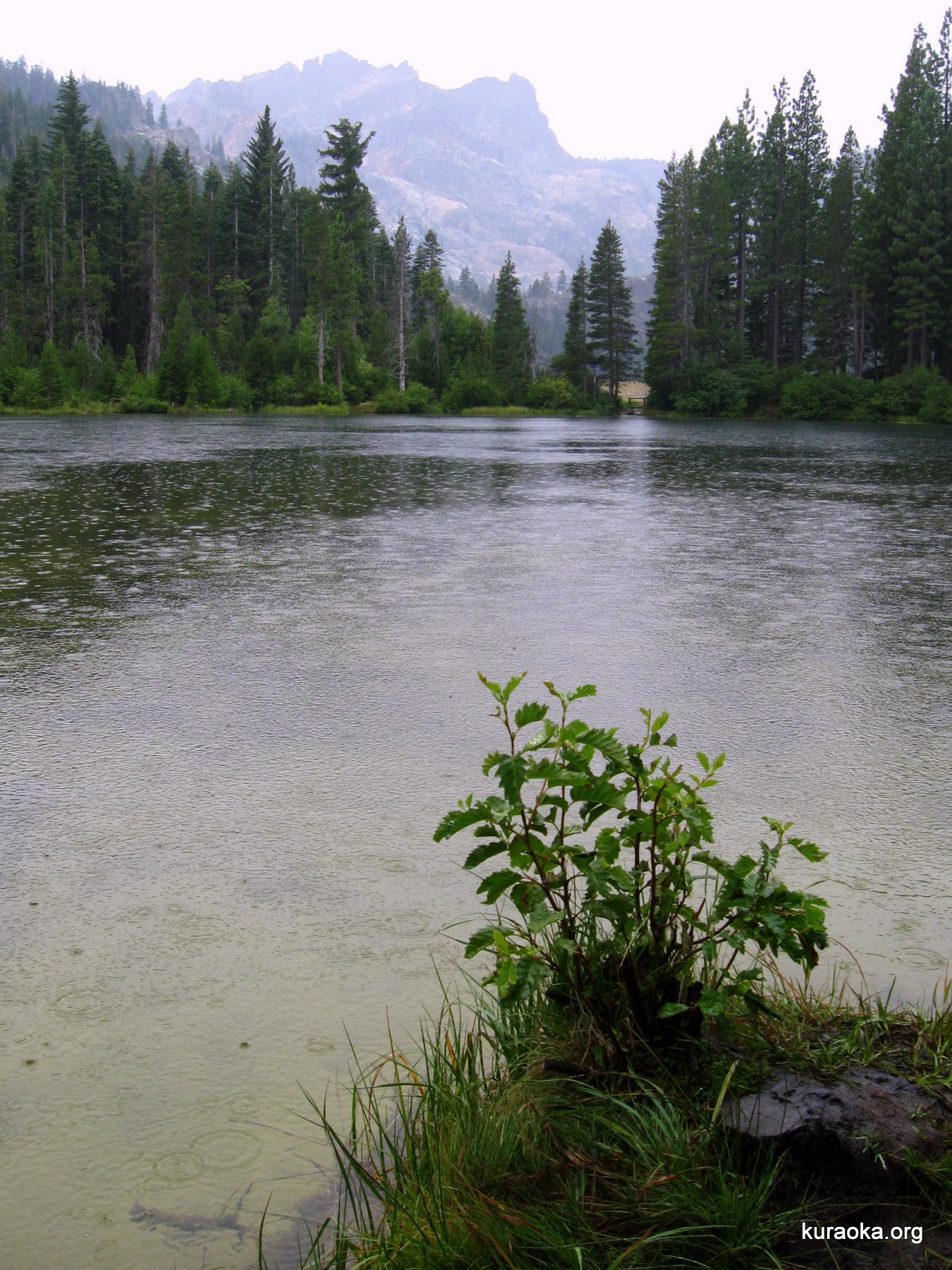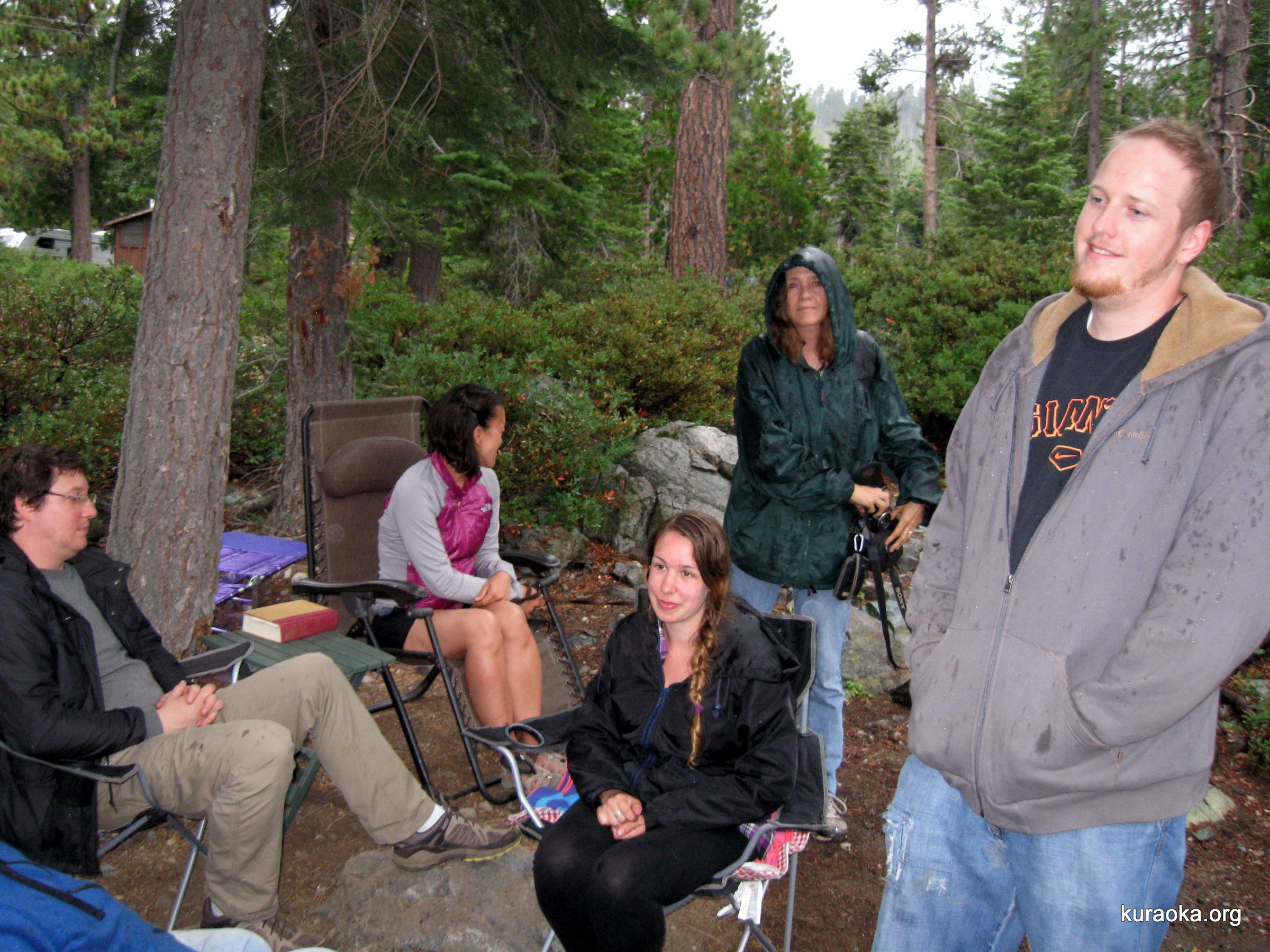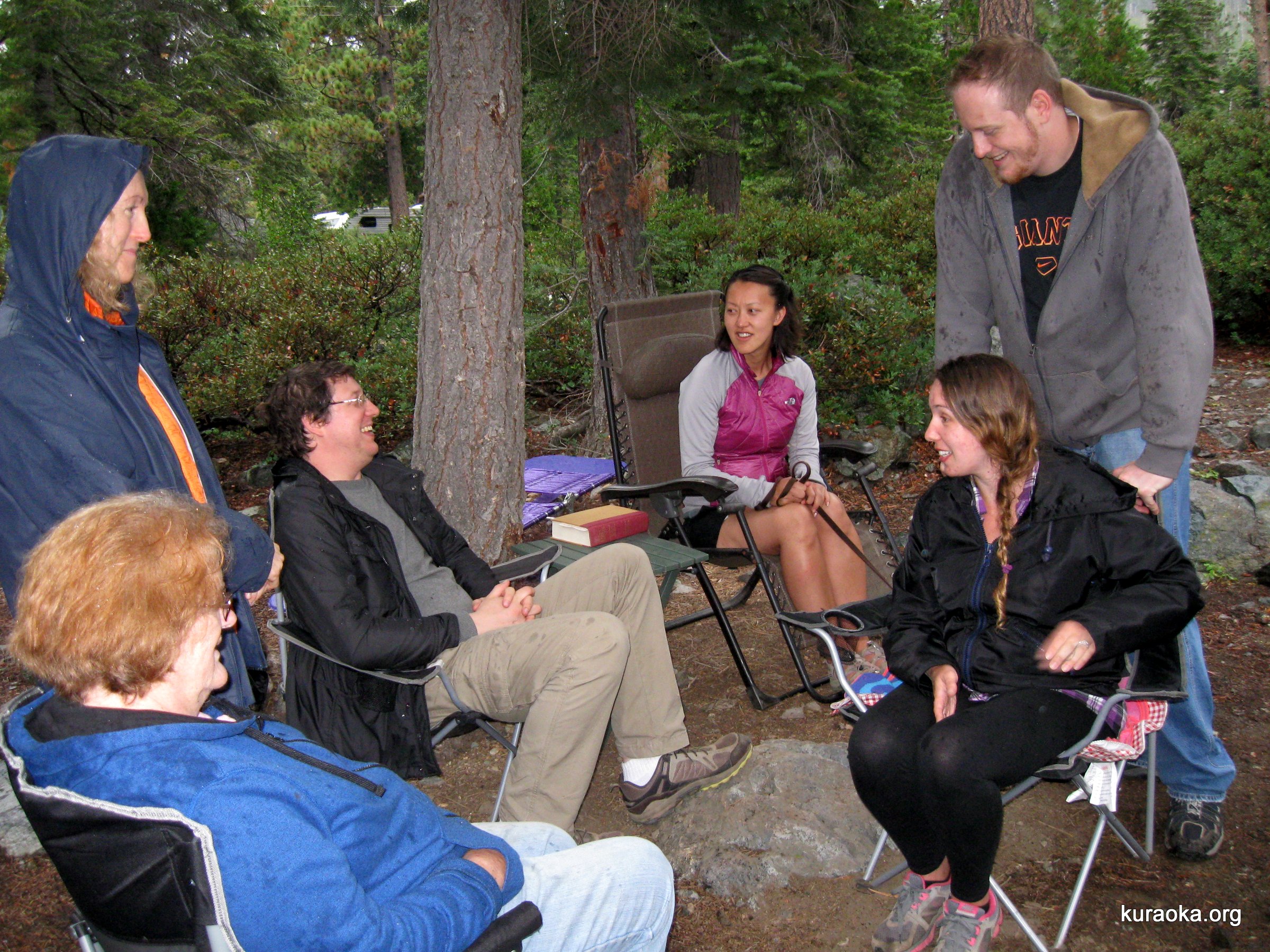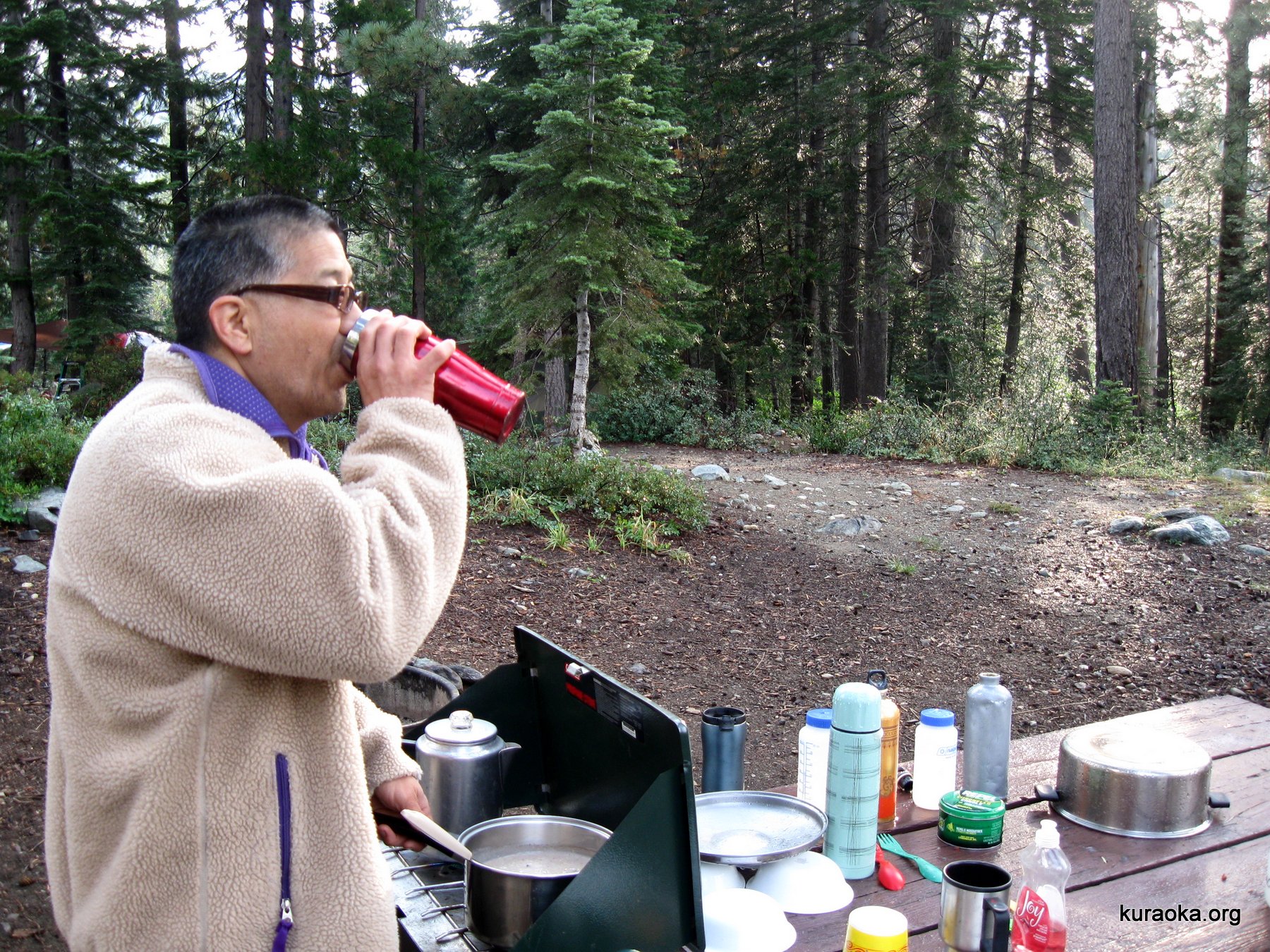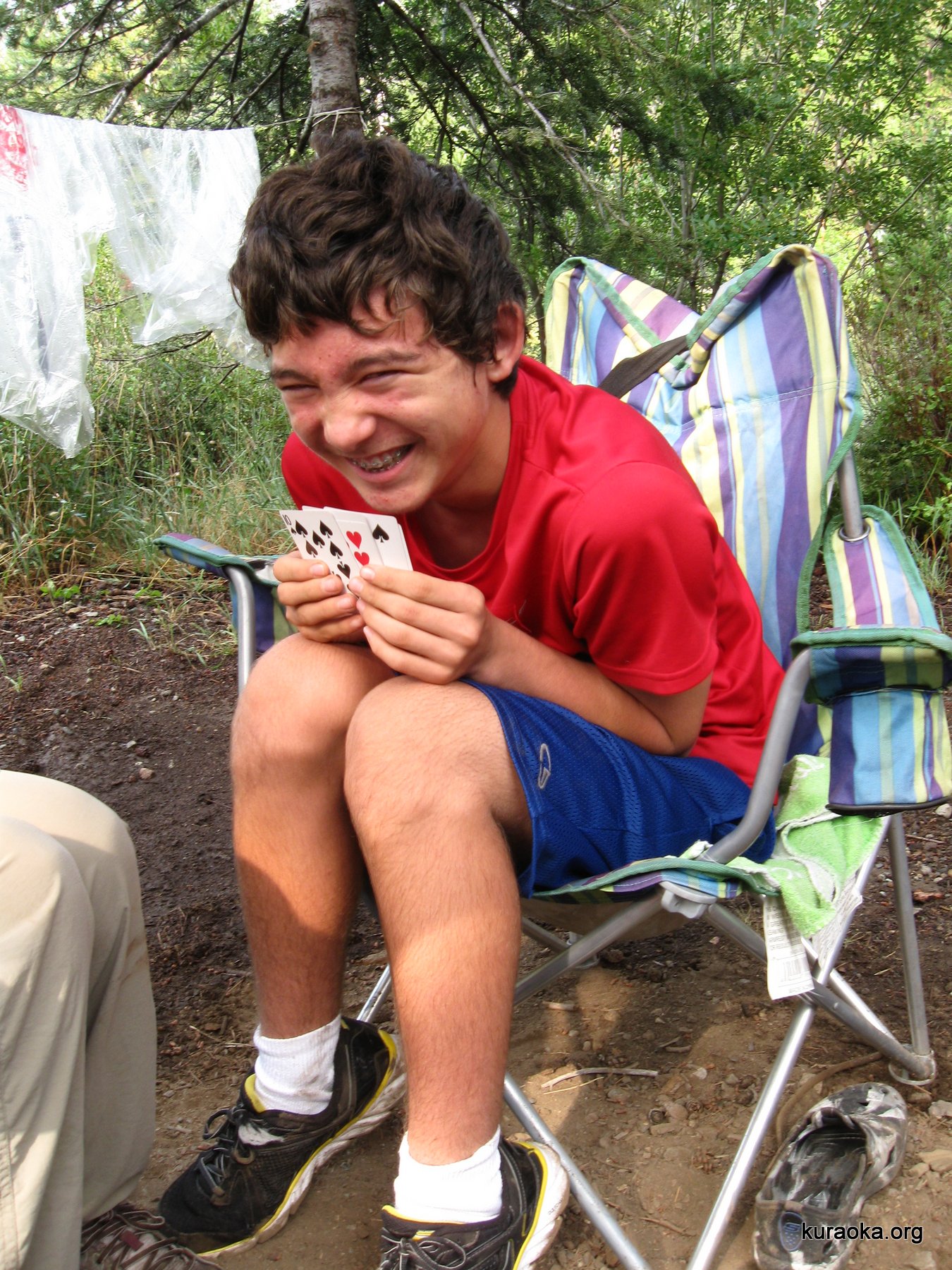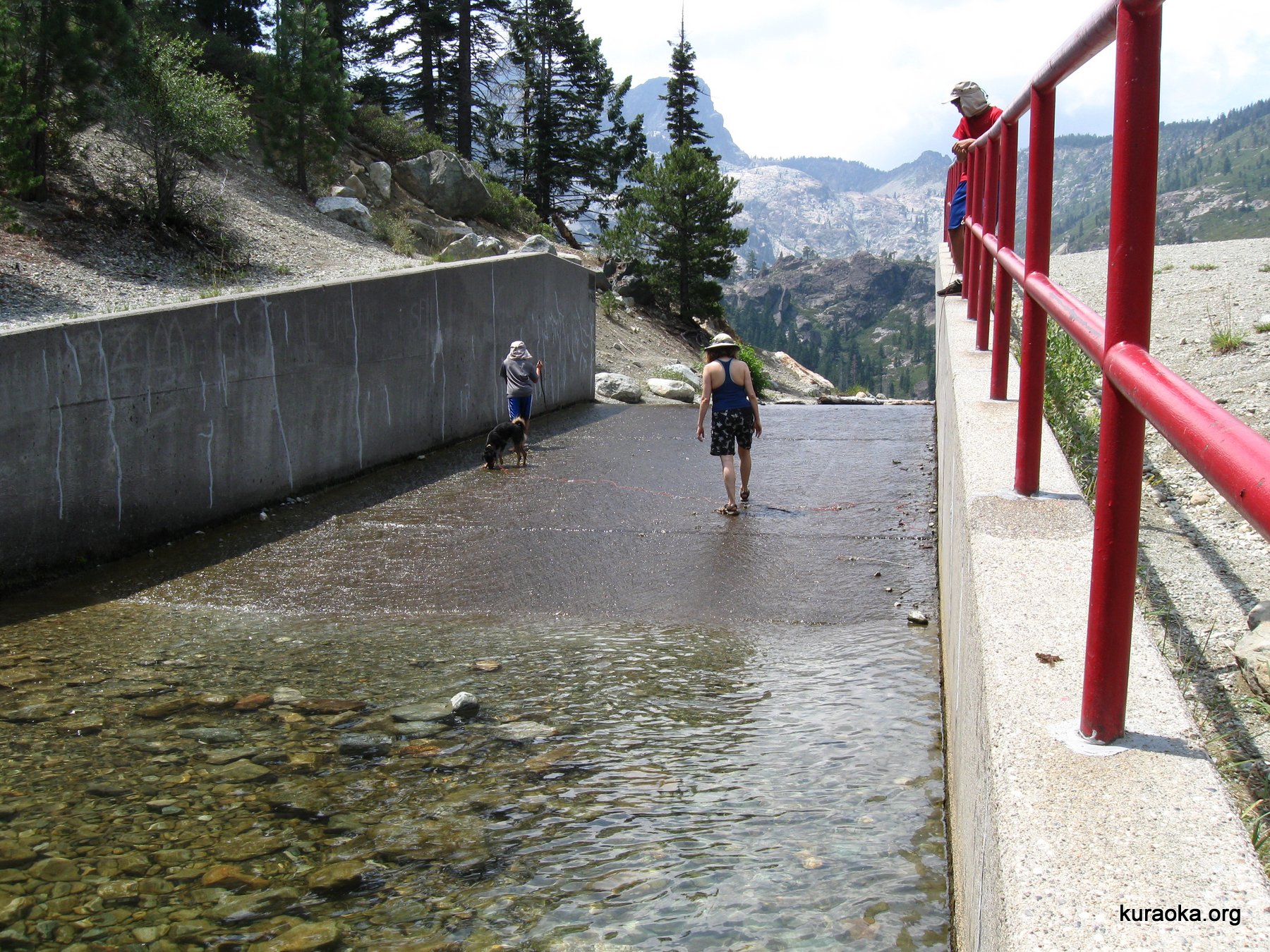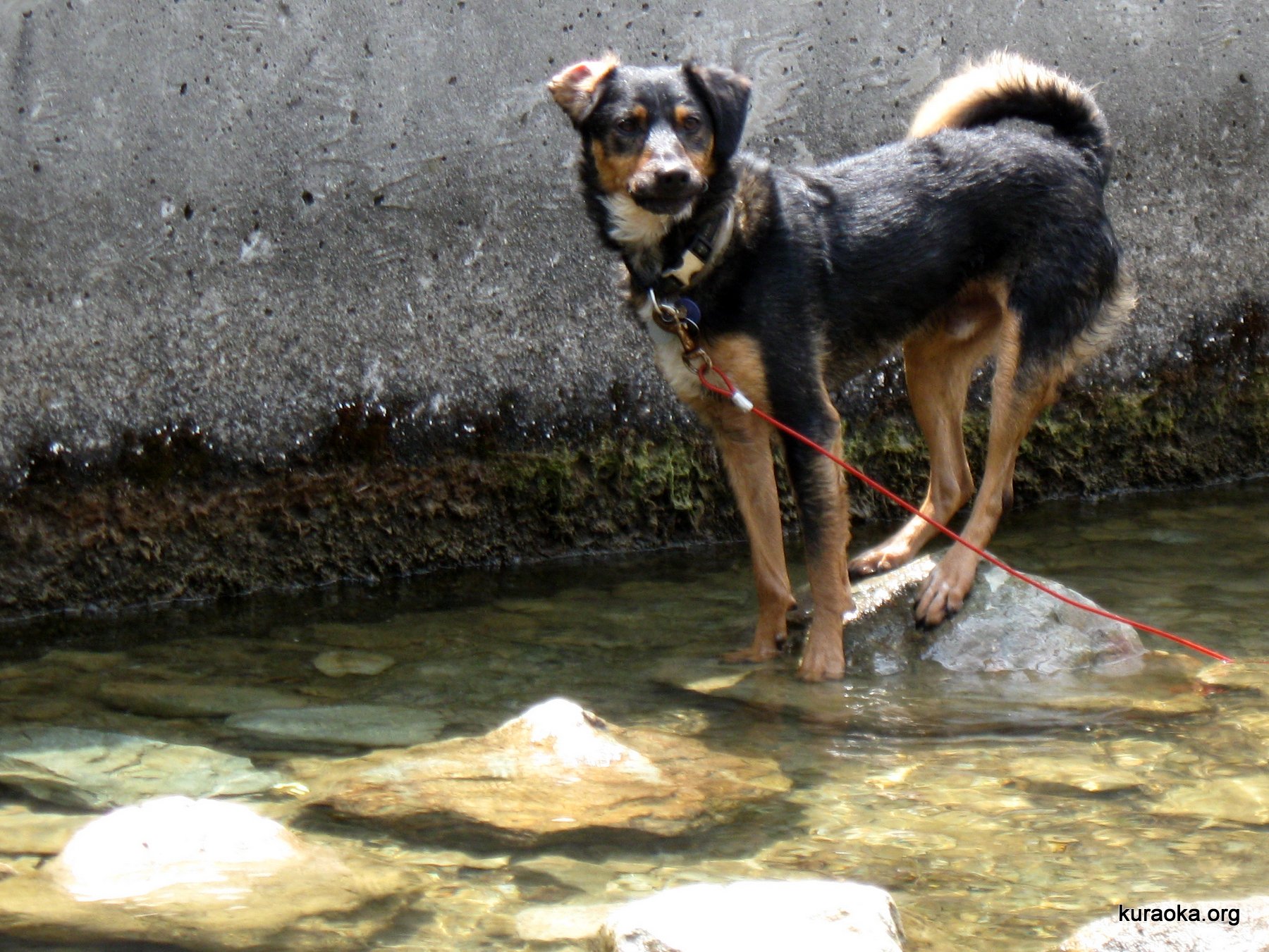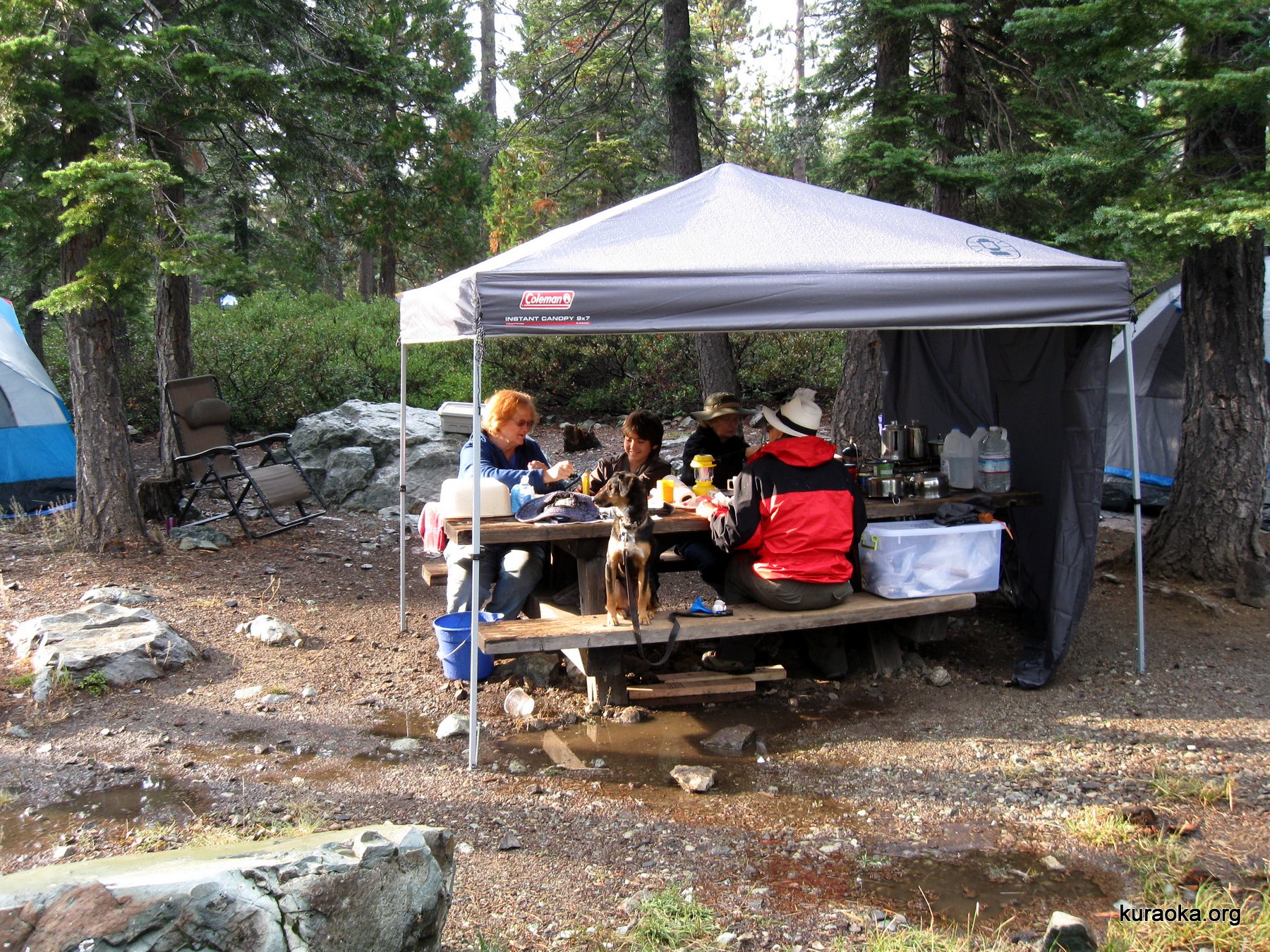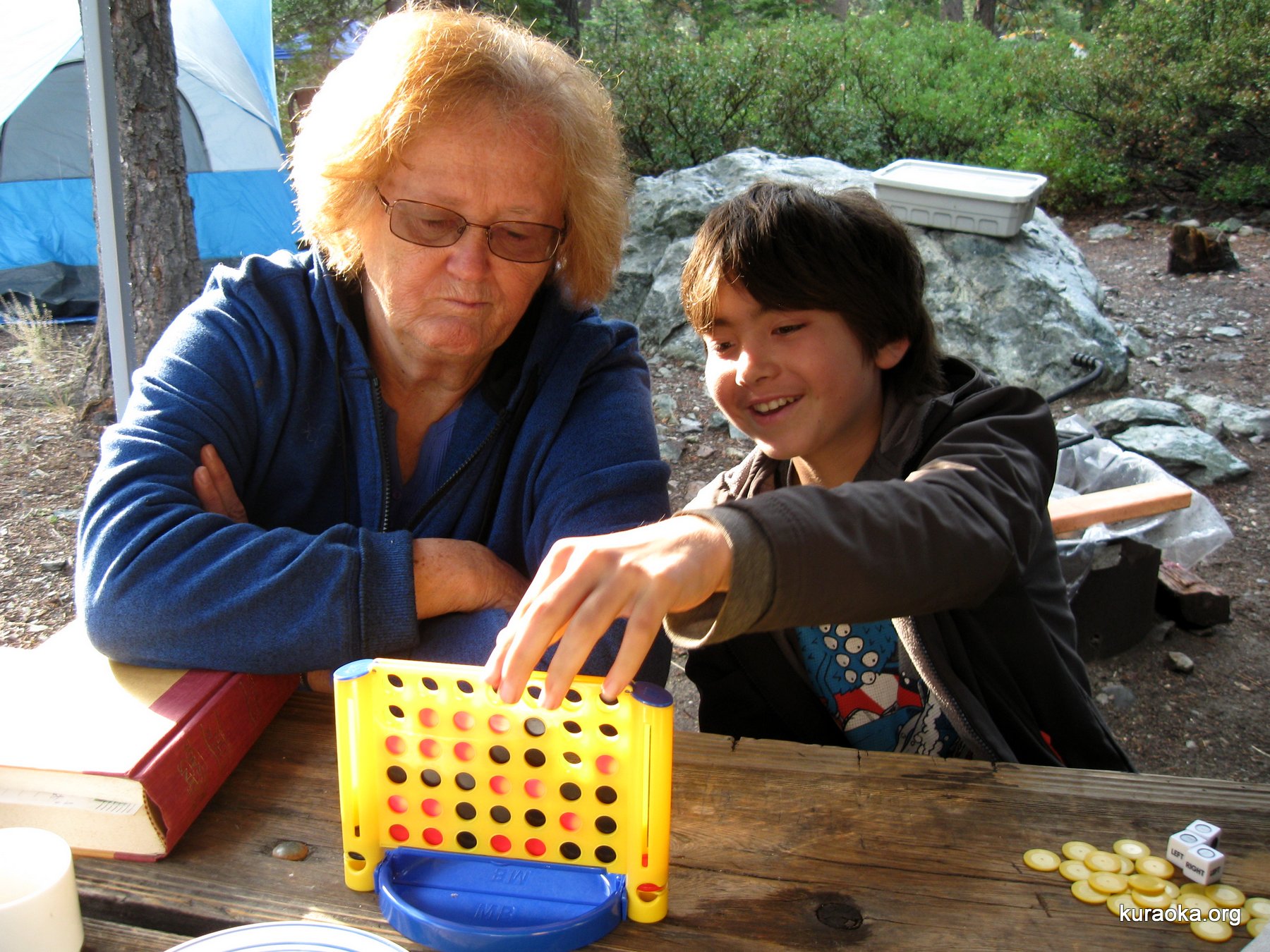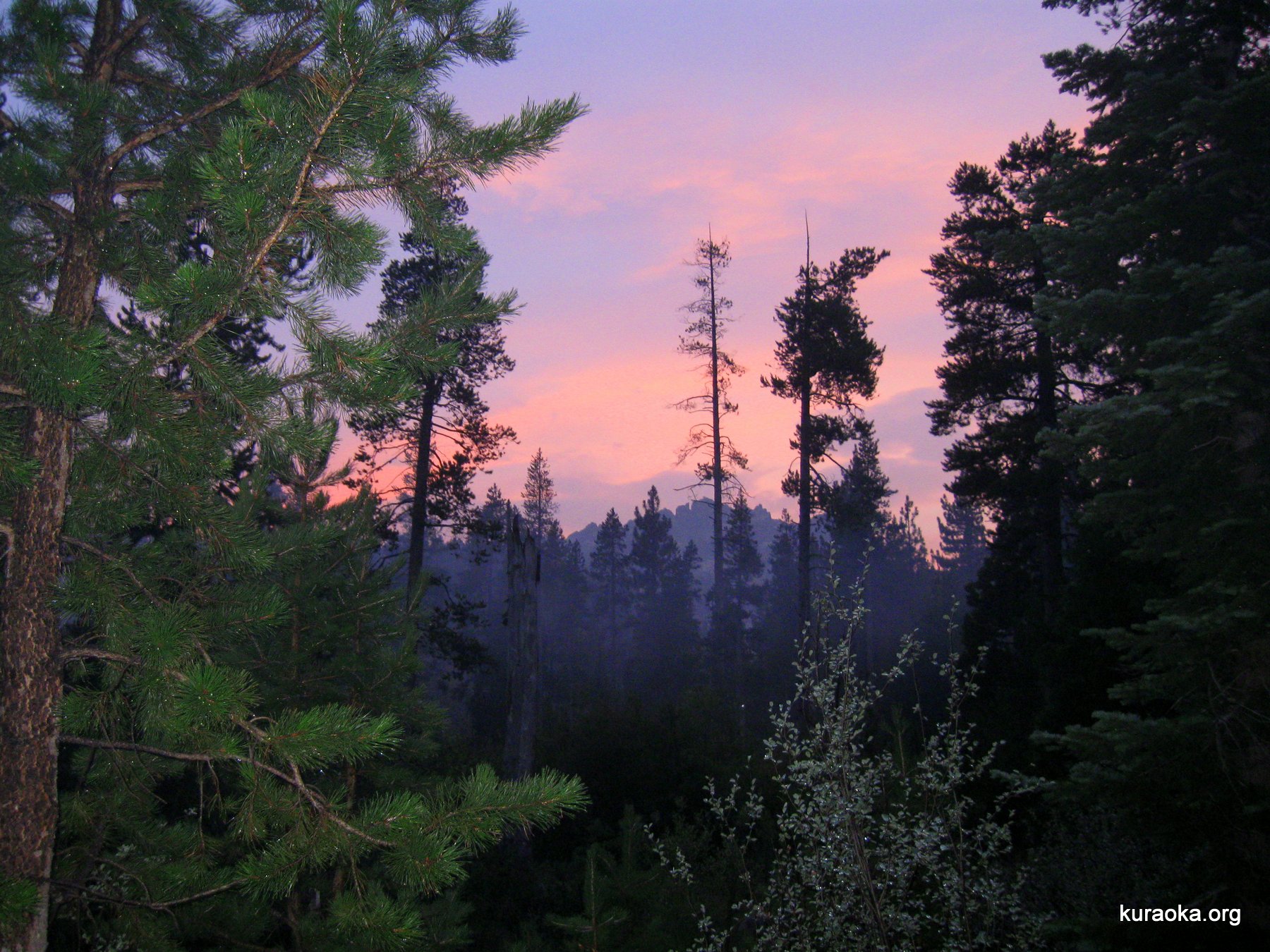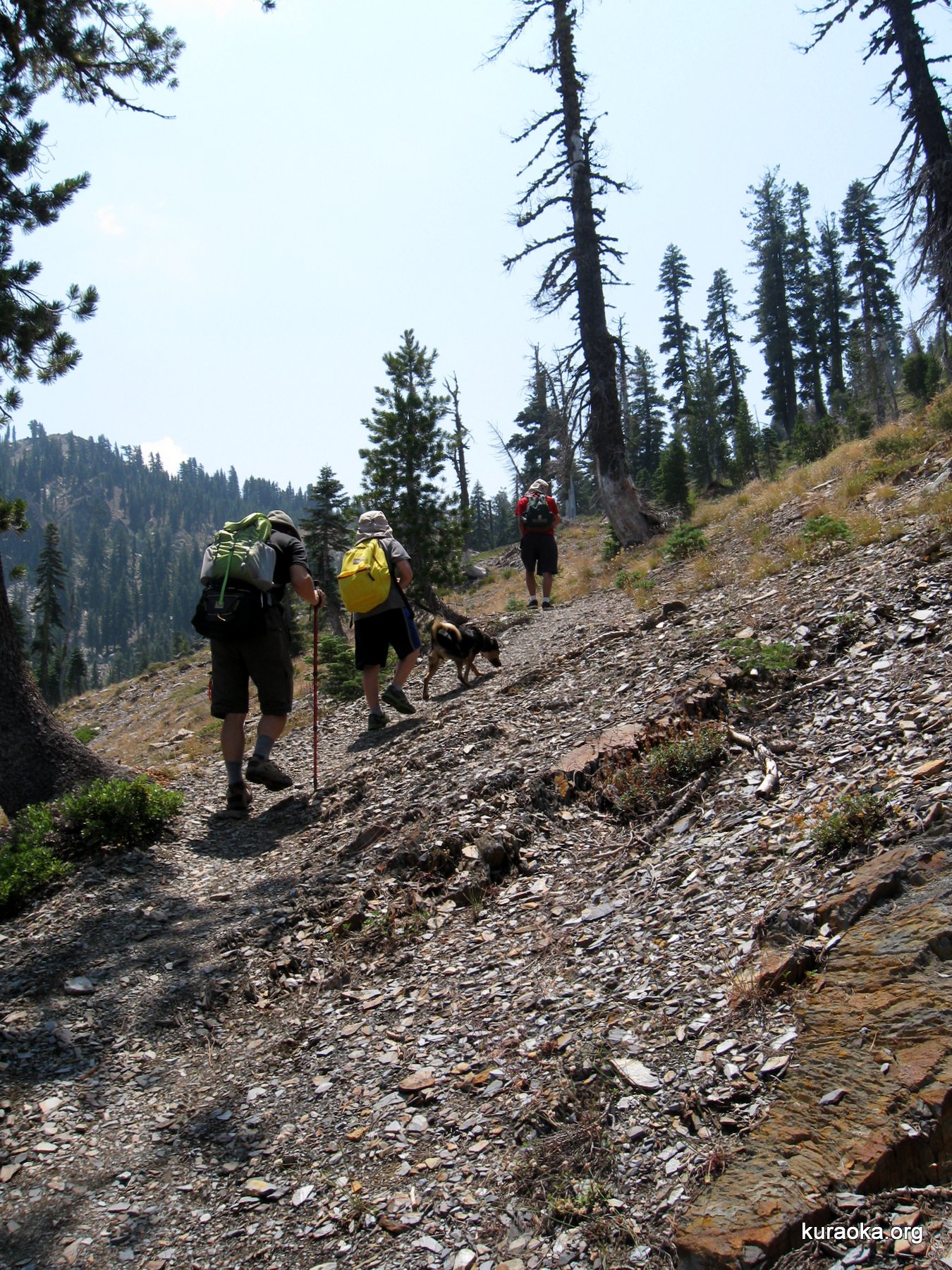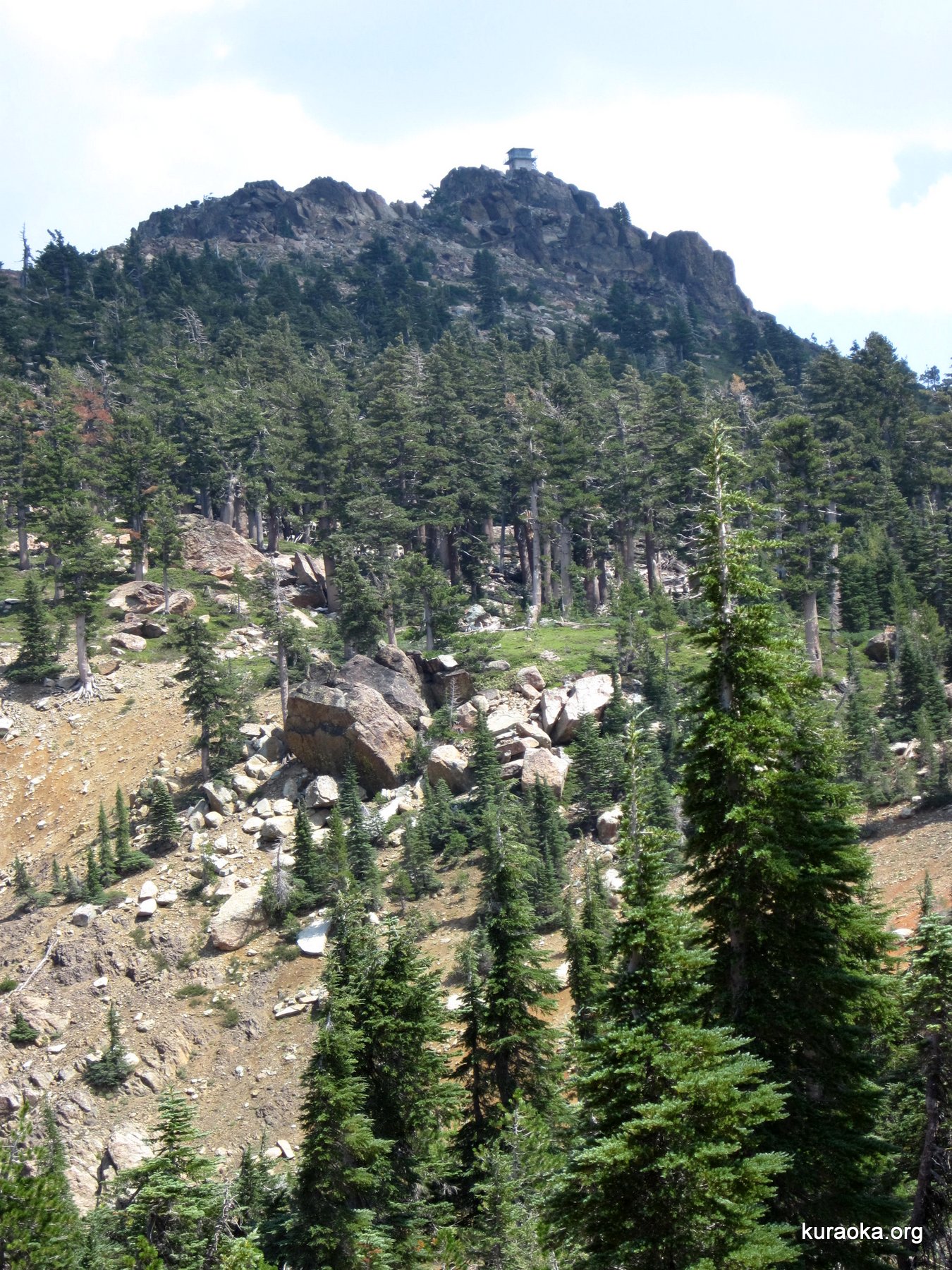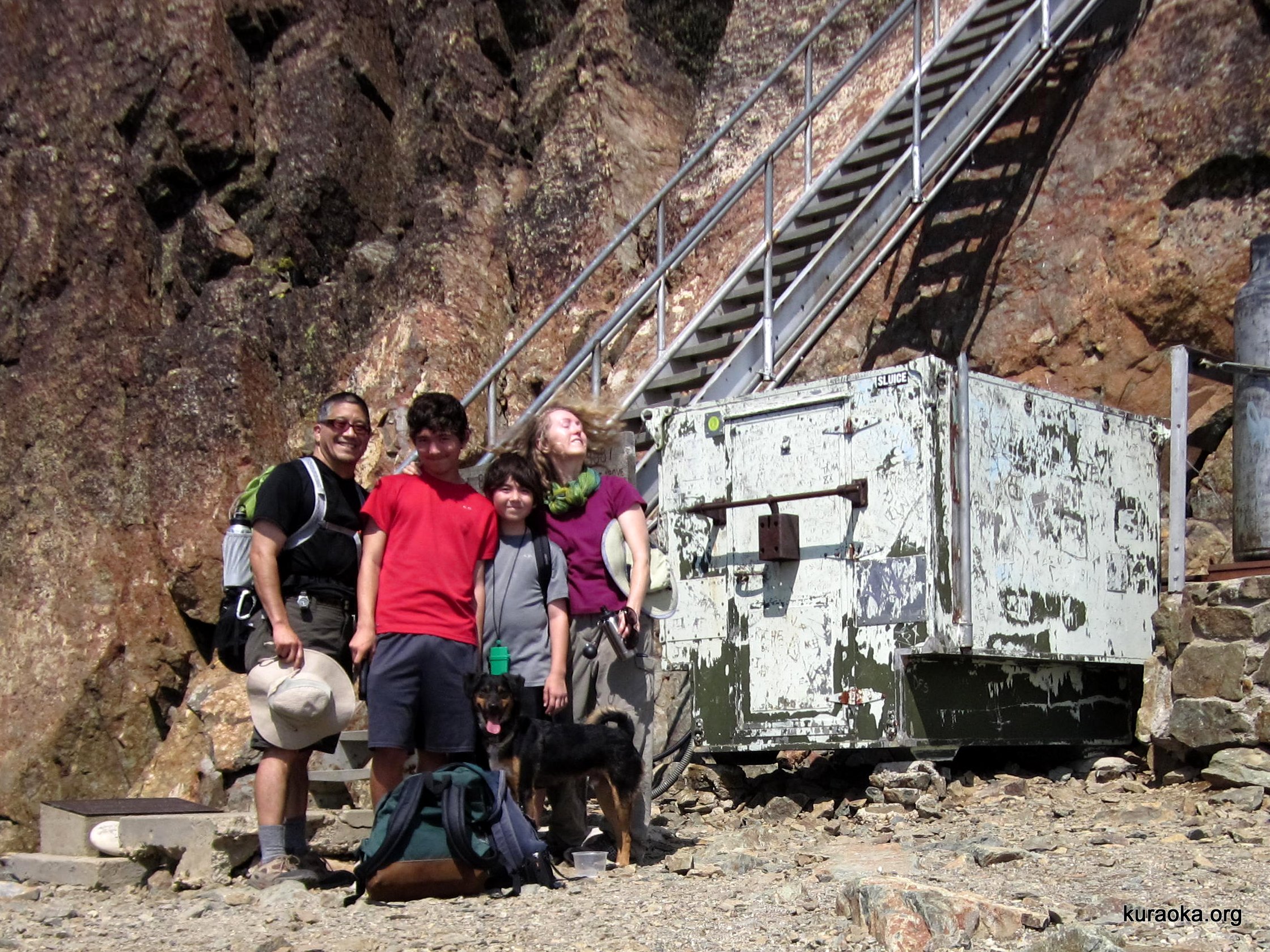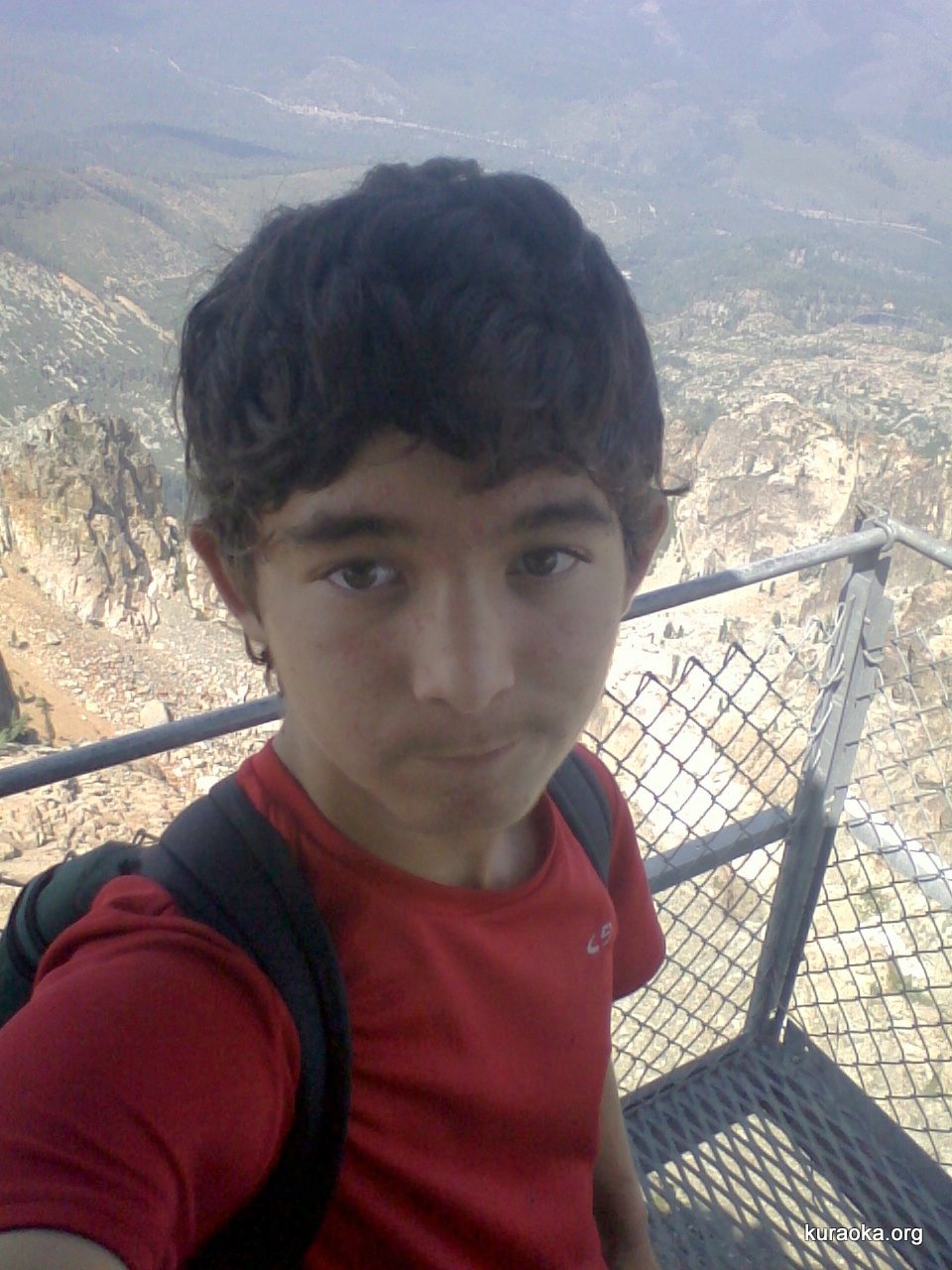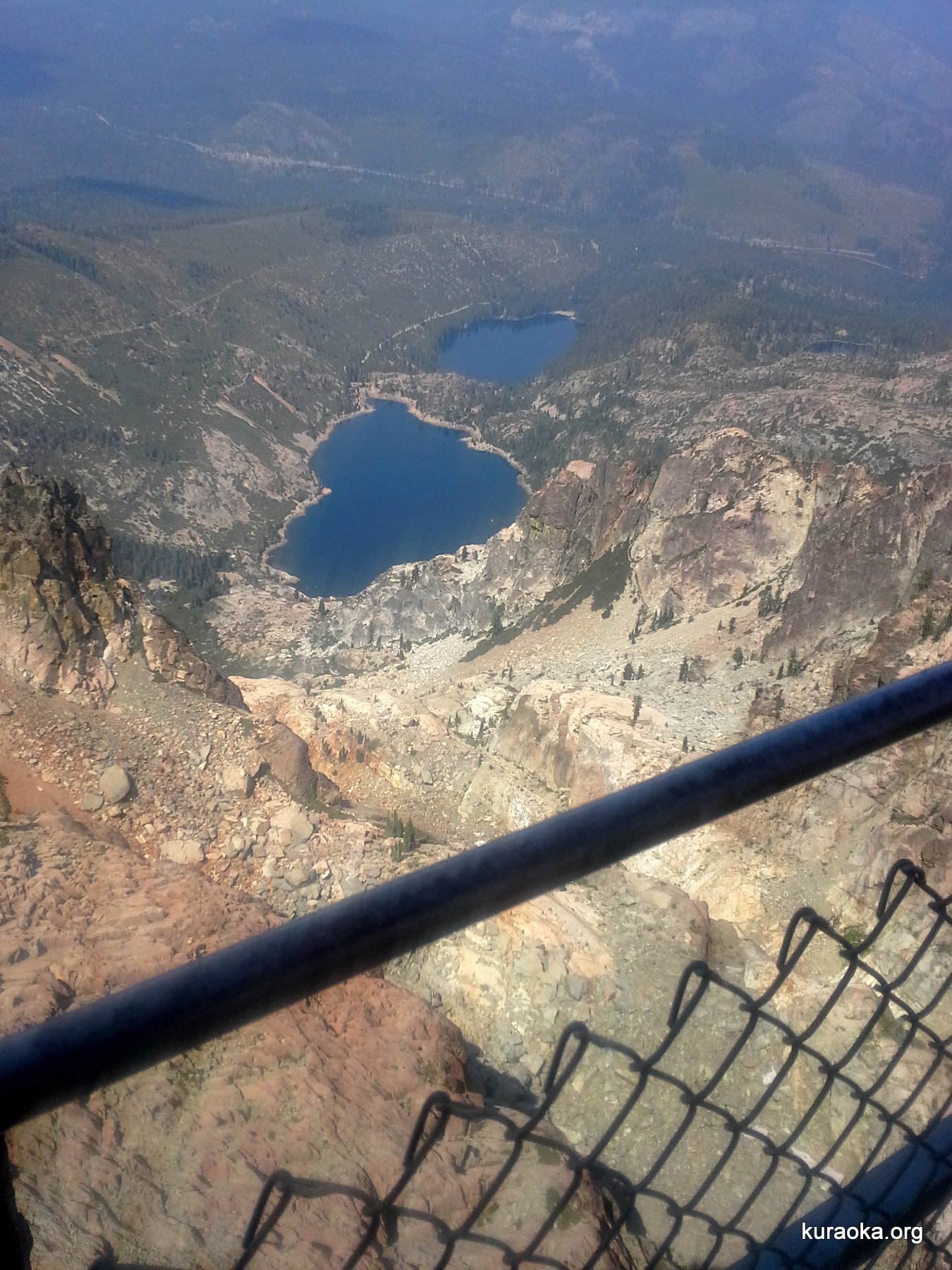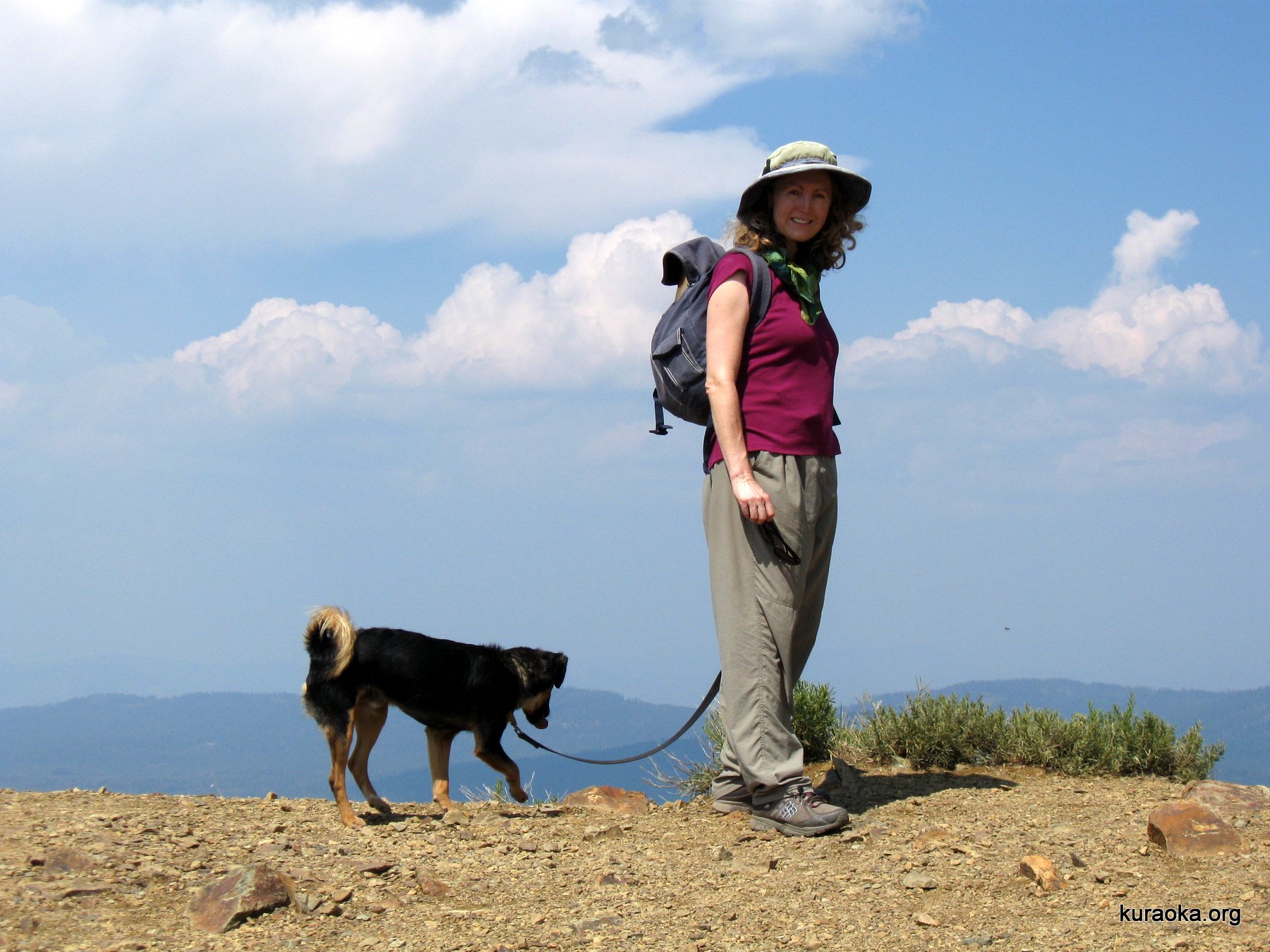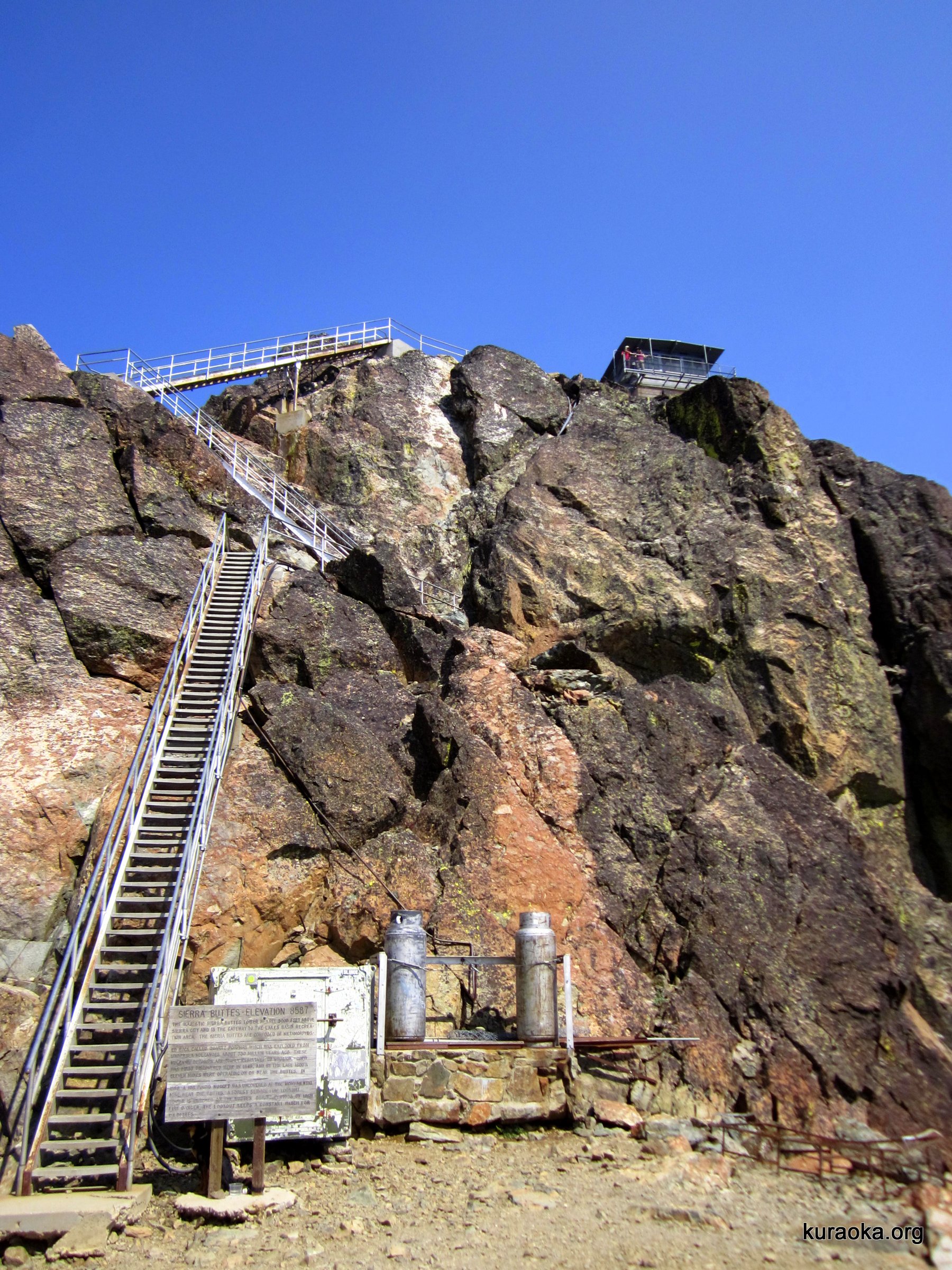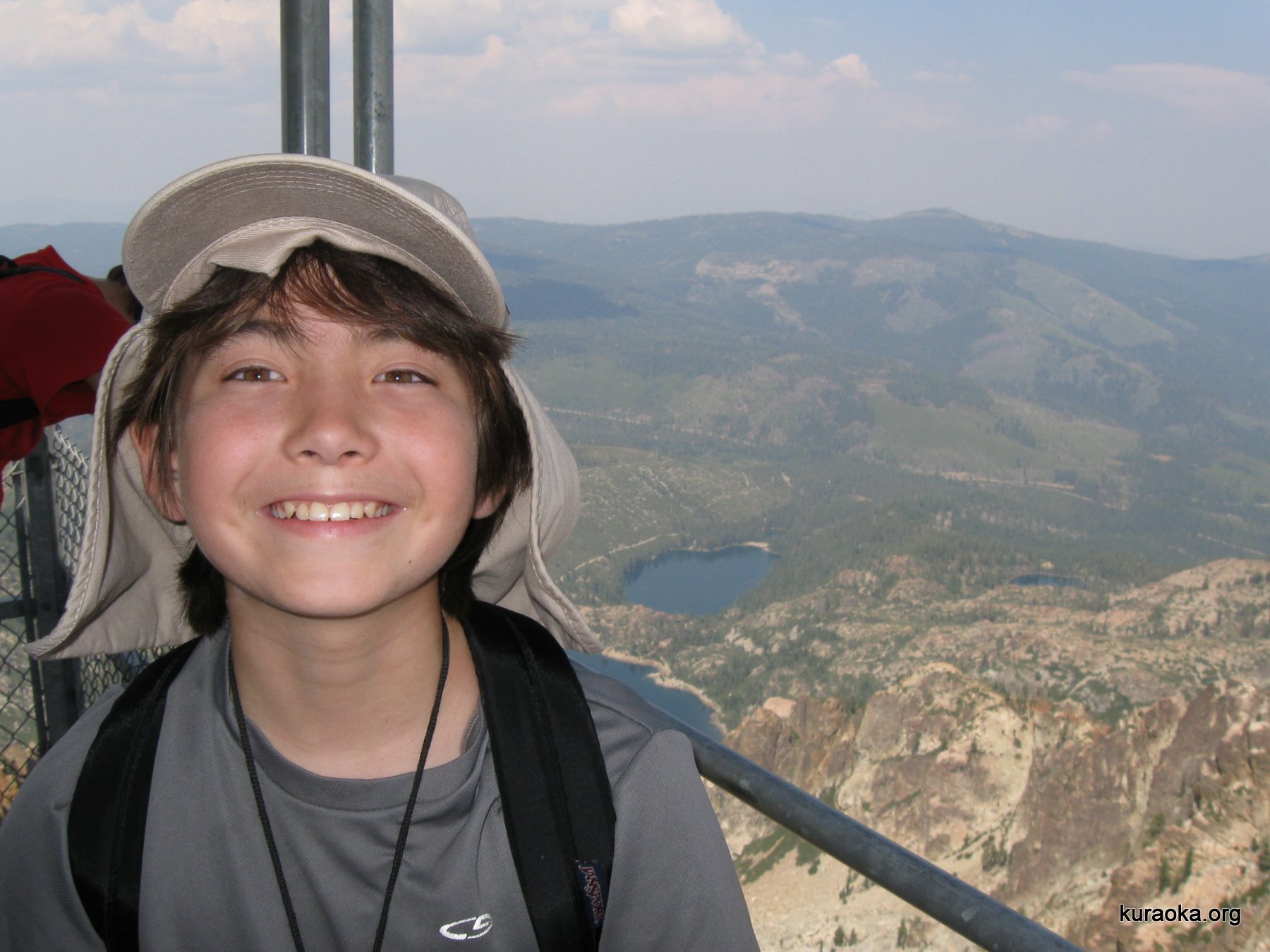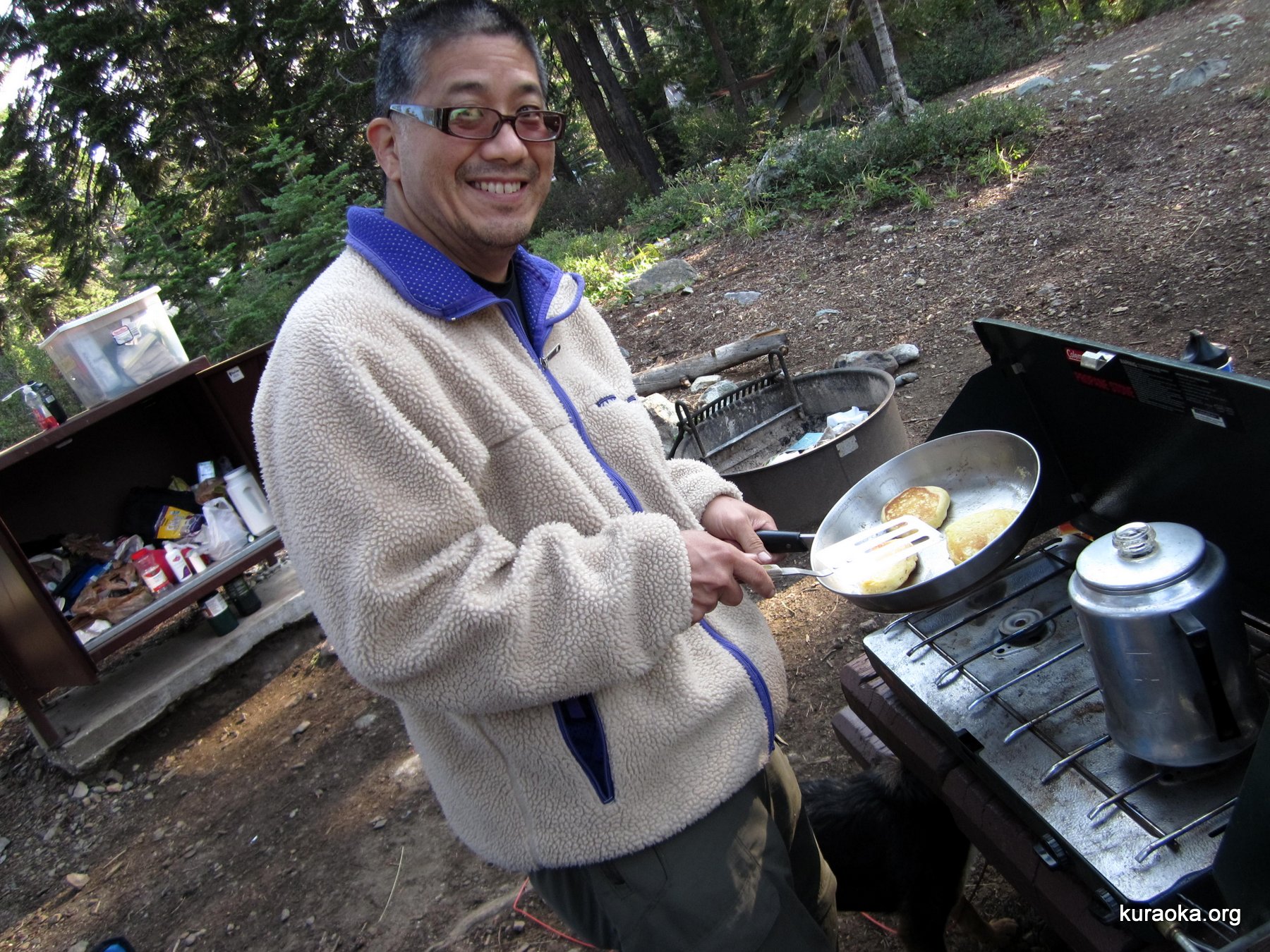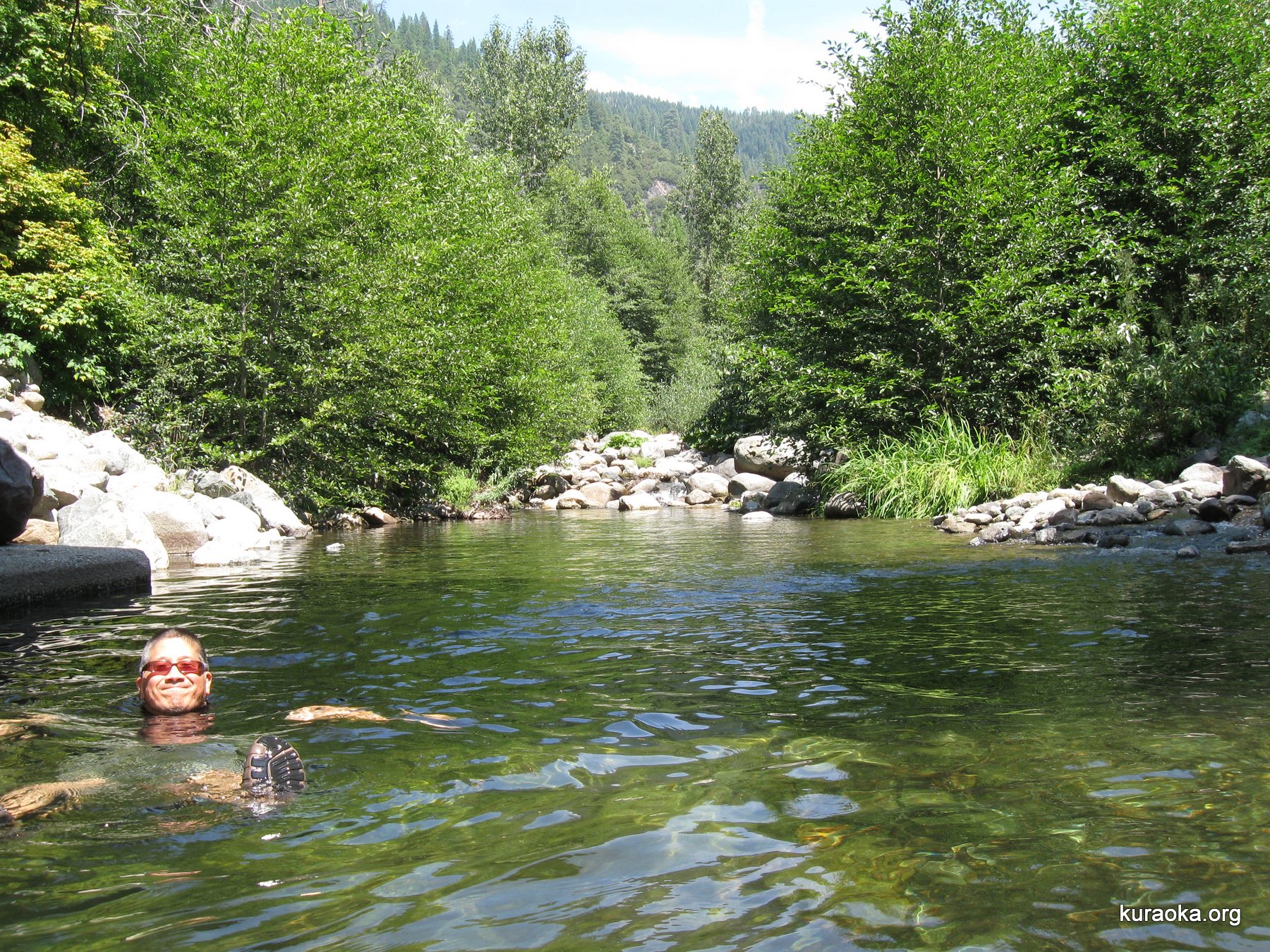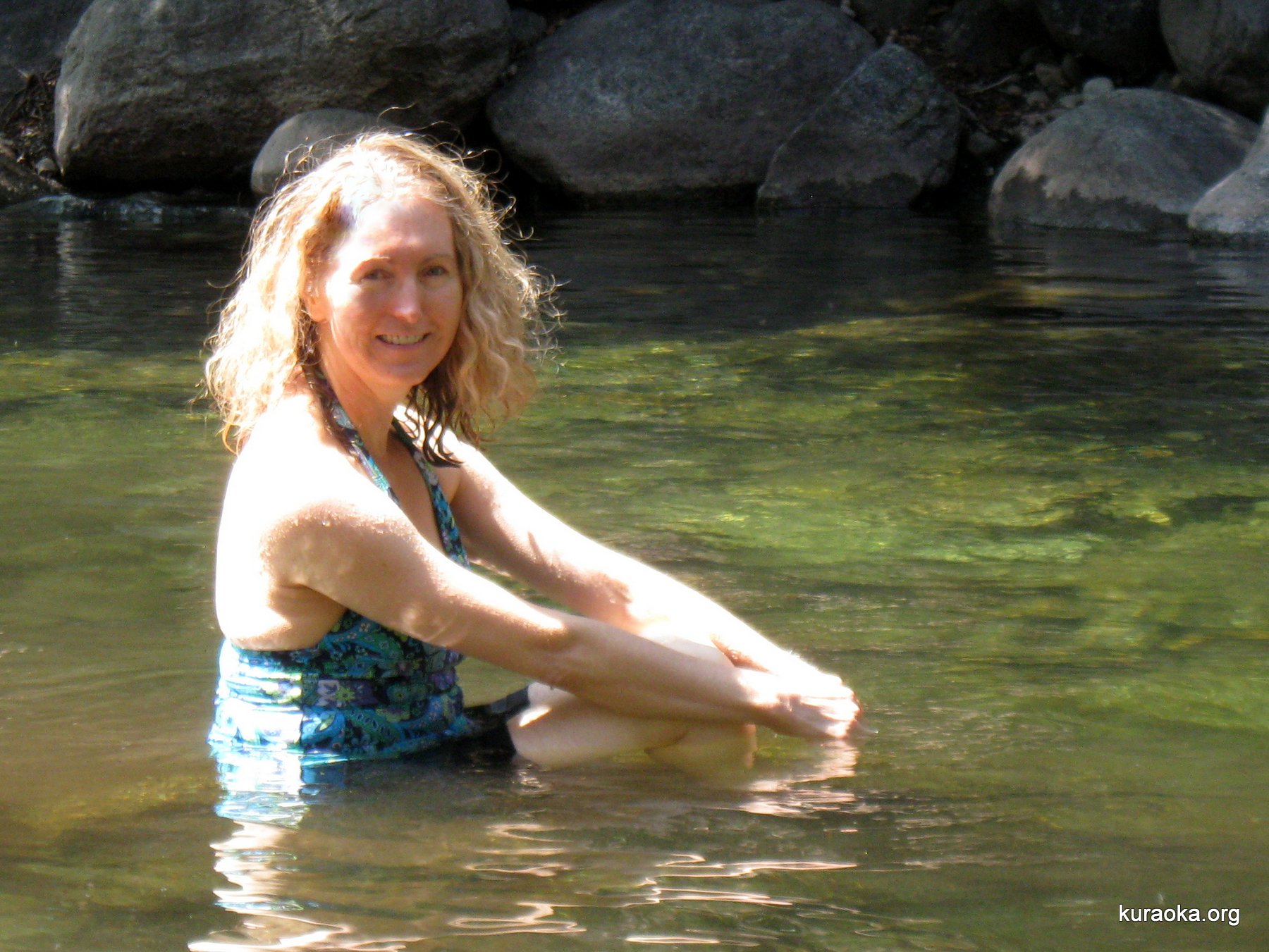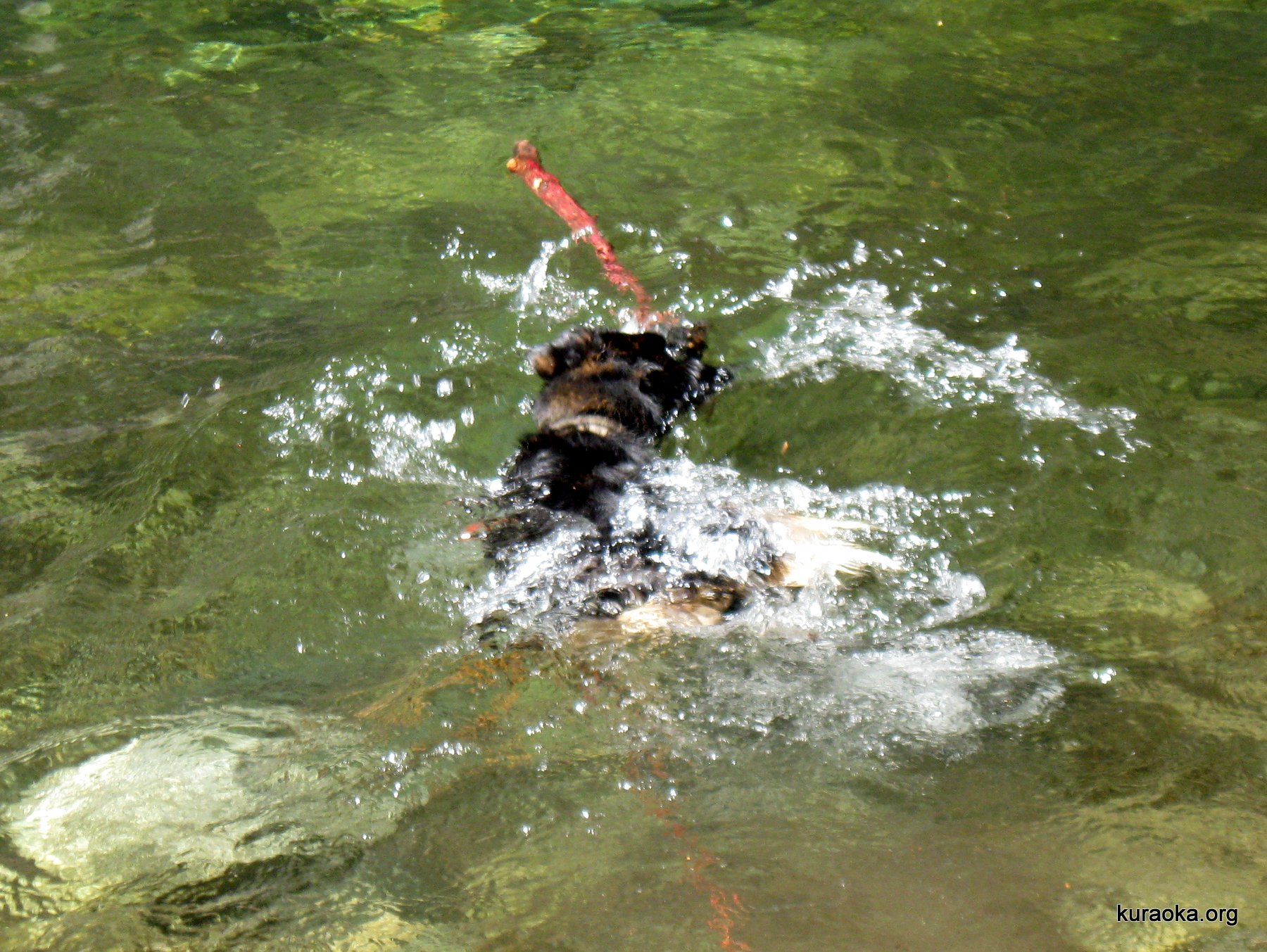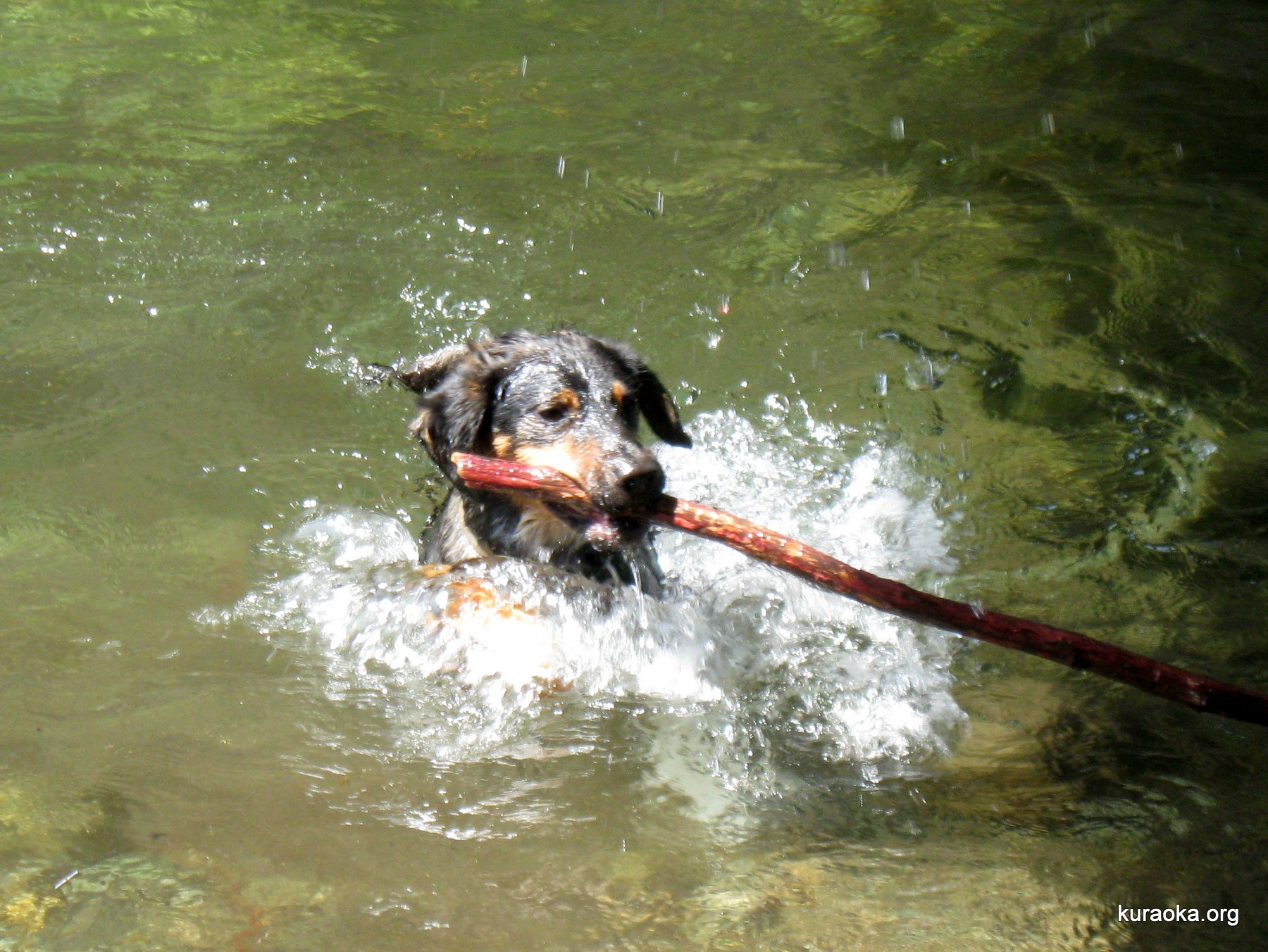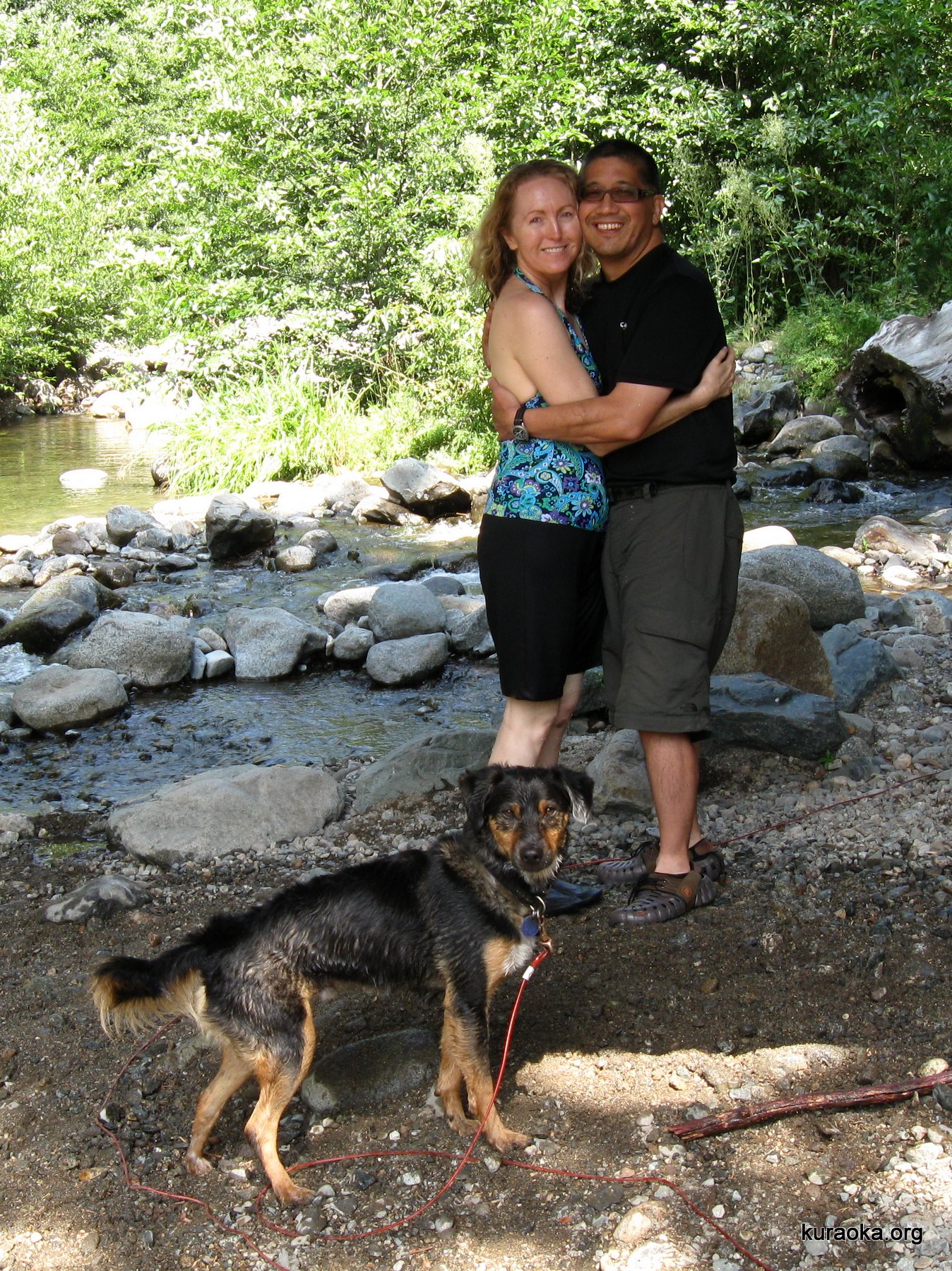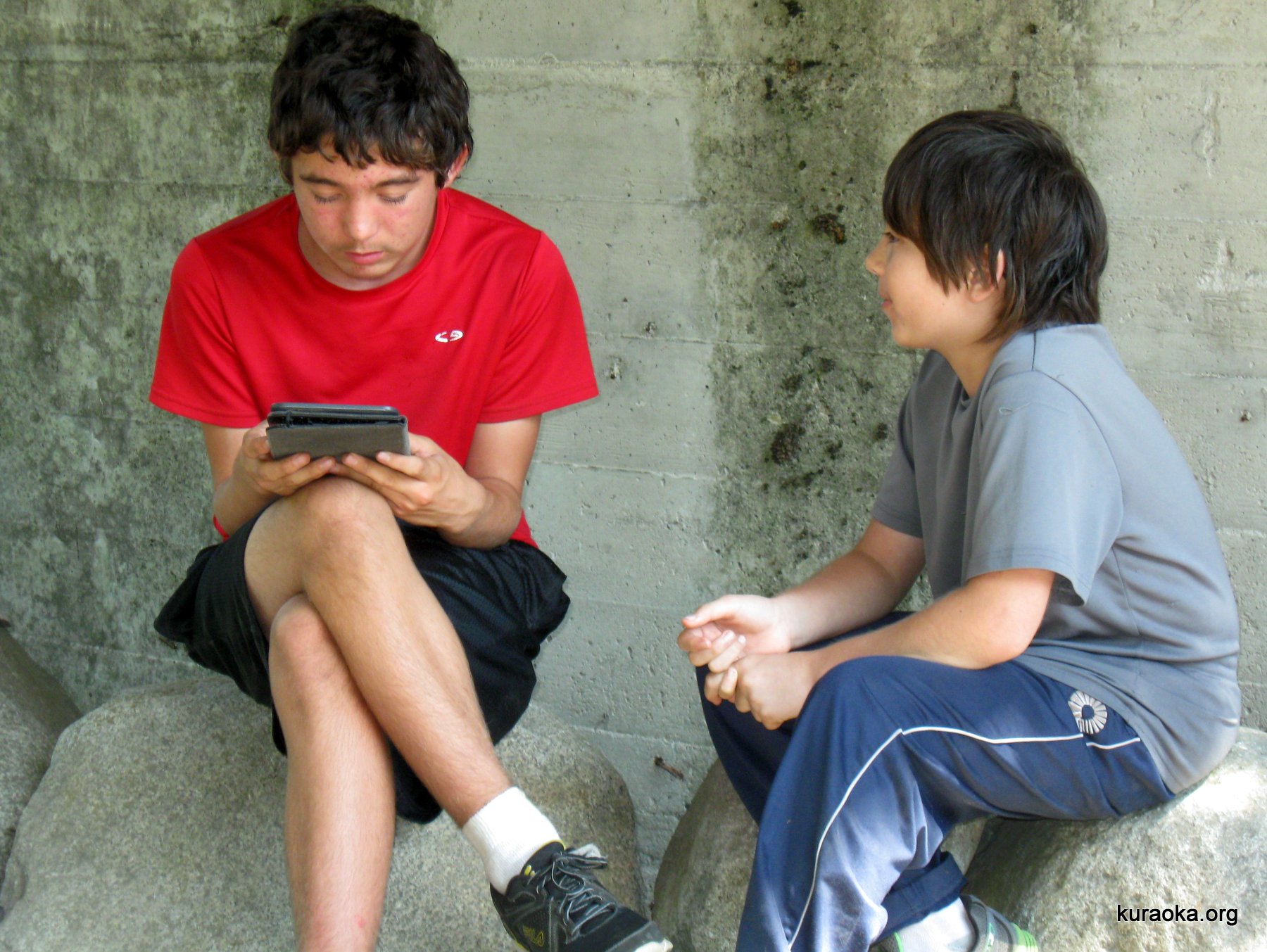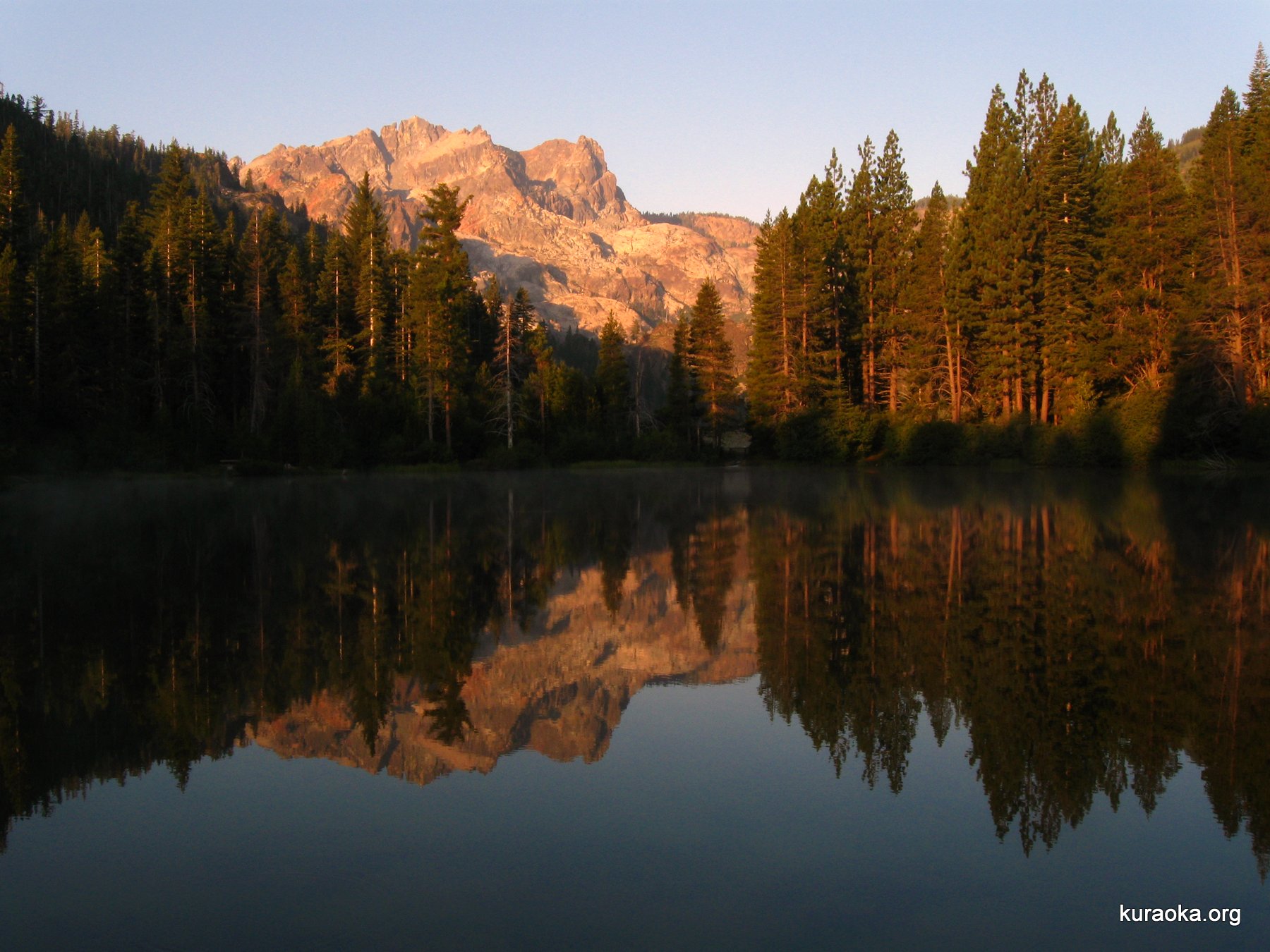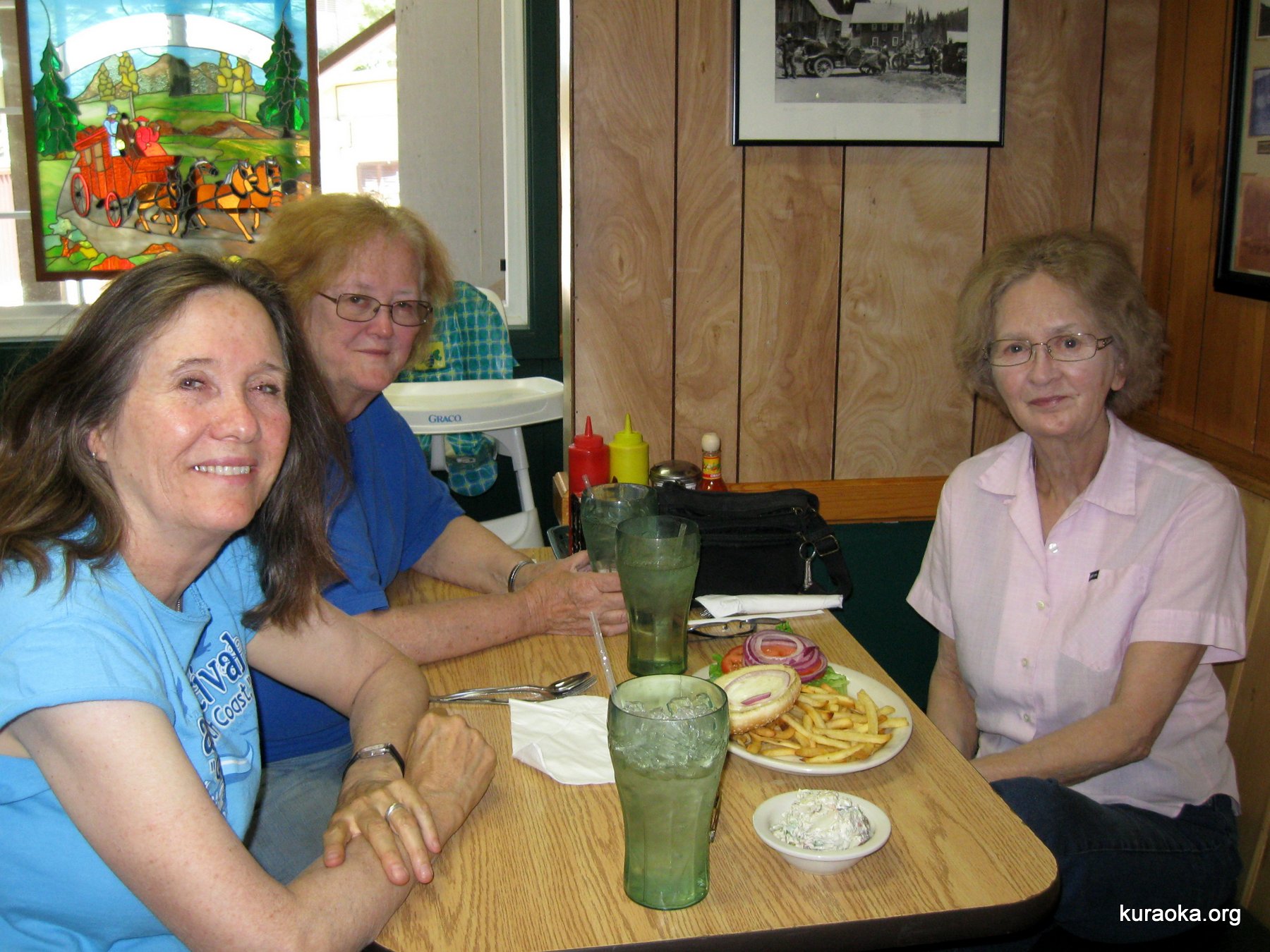 07-29-14: Roy + Power Tools. Roy is working with other teens to create games for the San Carlos Library's "40th and Fabulous Free Family Fun Fair" in August. Here he builds a "Tardis Toss" of his own design.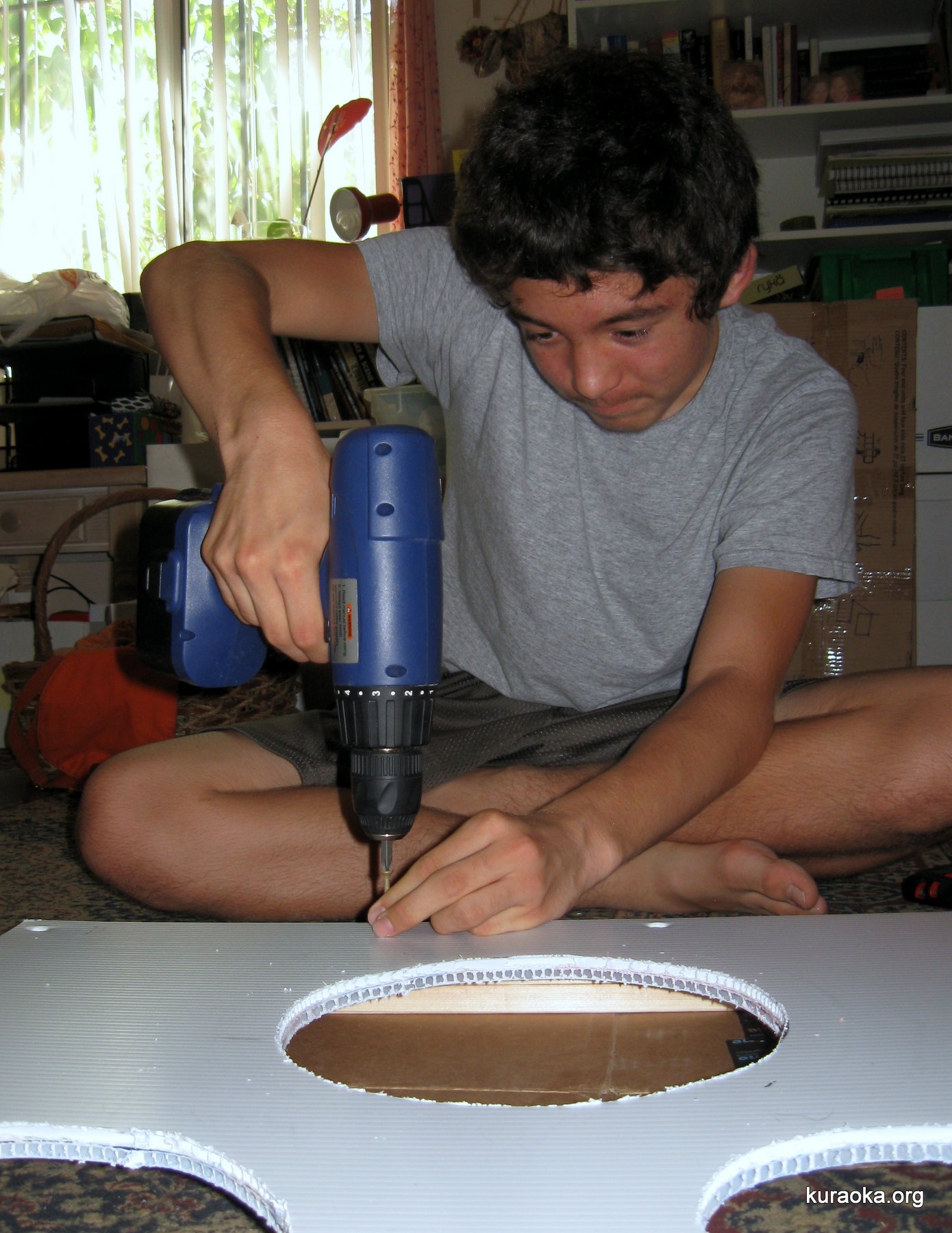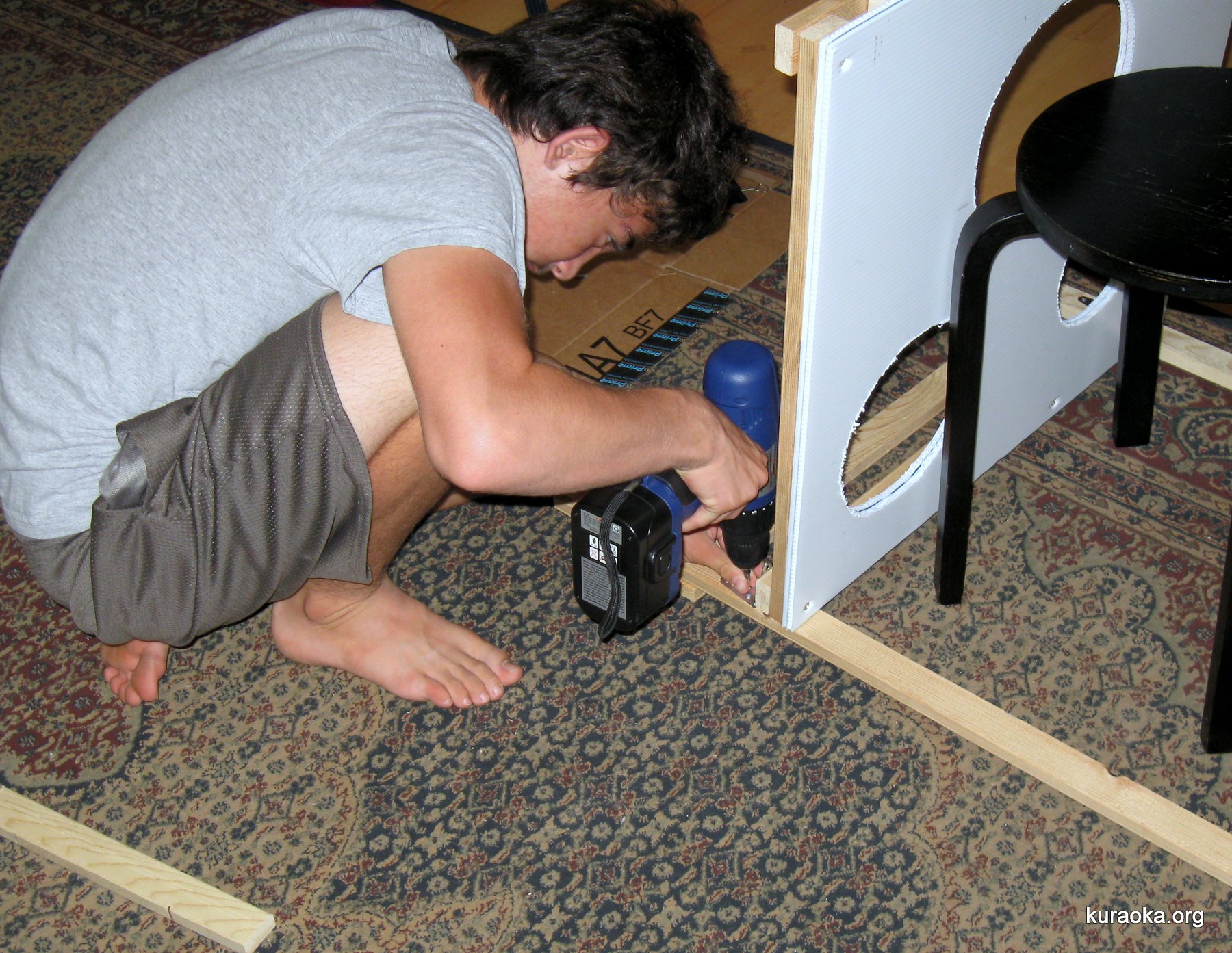 07-27-14: Water play with Ondine, Leo, and Shadow. It was hot and muggy, so Ondine and Leo took a dip in Barbara's pool. Shadow went, and proved to be a menace to foam pool noodles.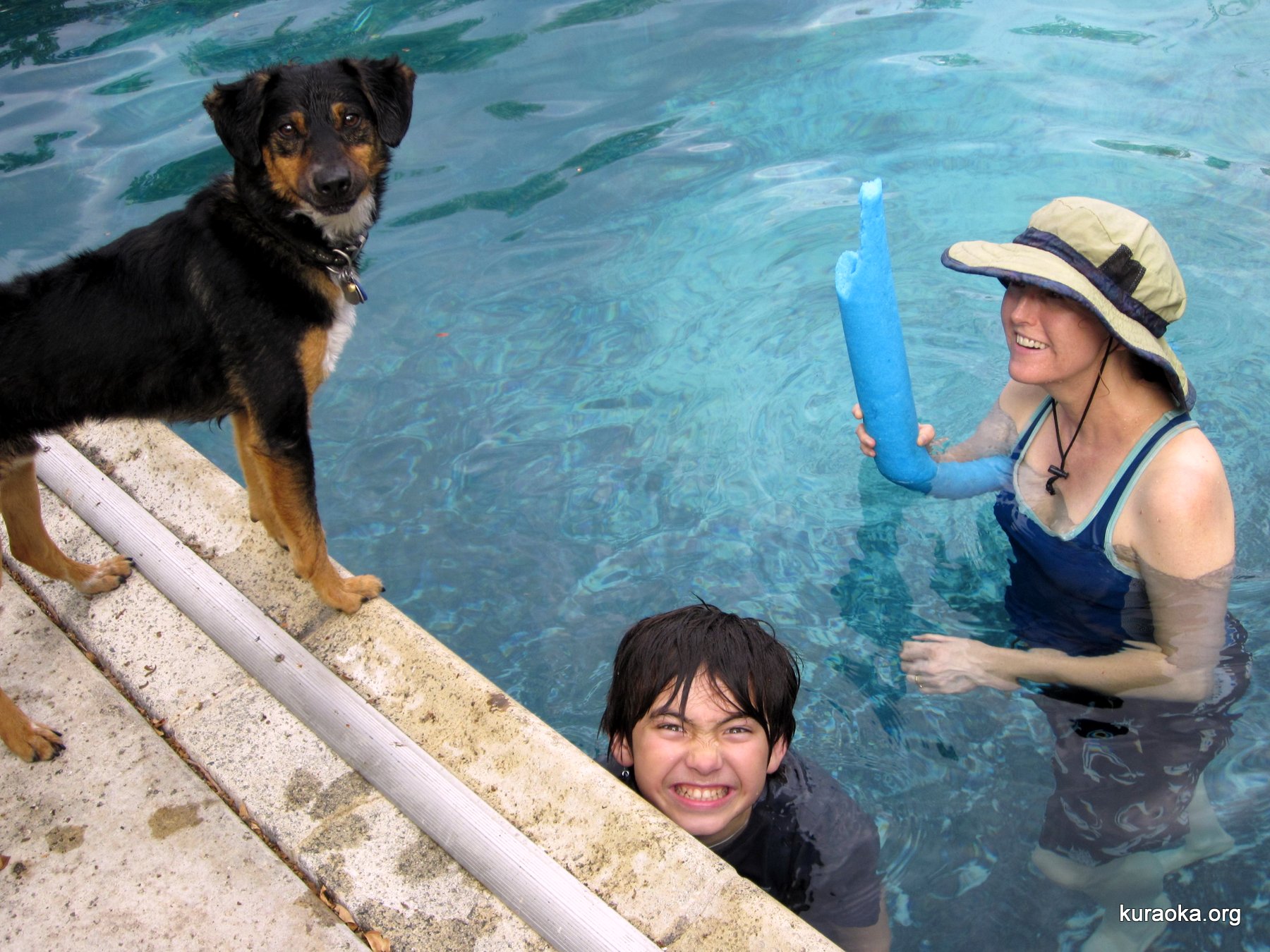 07-25-14: Leo and Roy. Leo emerged in the morning with an epic bedhead. Later we played Catan on the patio (to the drums of a rare summer thunderstorm) and Roy won. Note his expanding empire of blue en route to victory. That's John's meager dominion in orange and Leo's in red. Last up is John with his new glasses.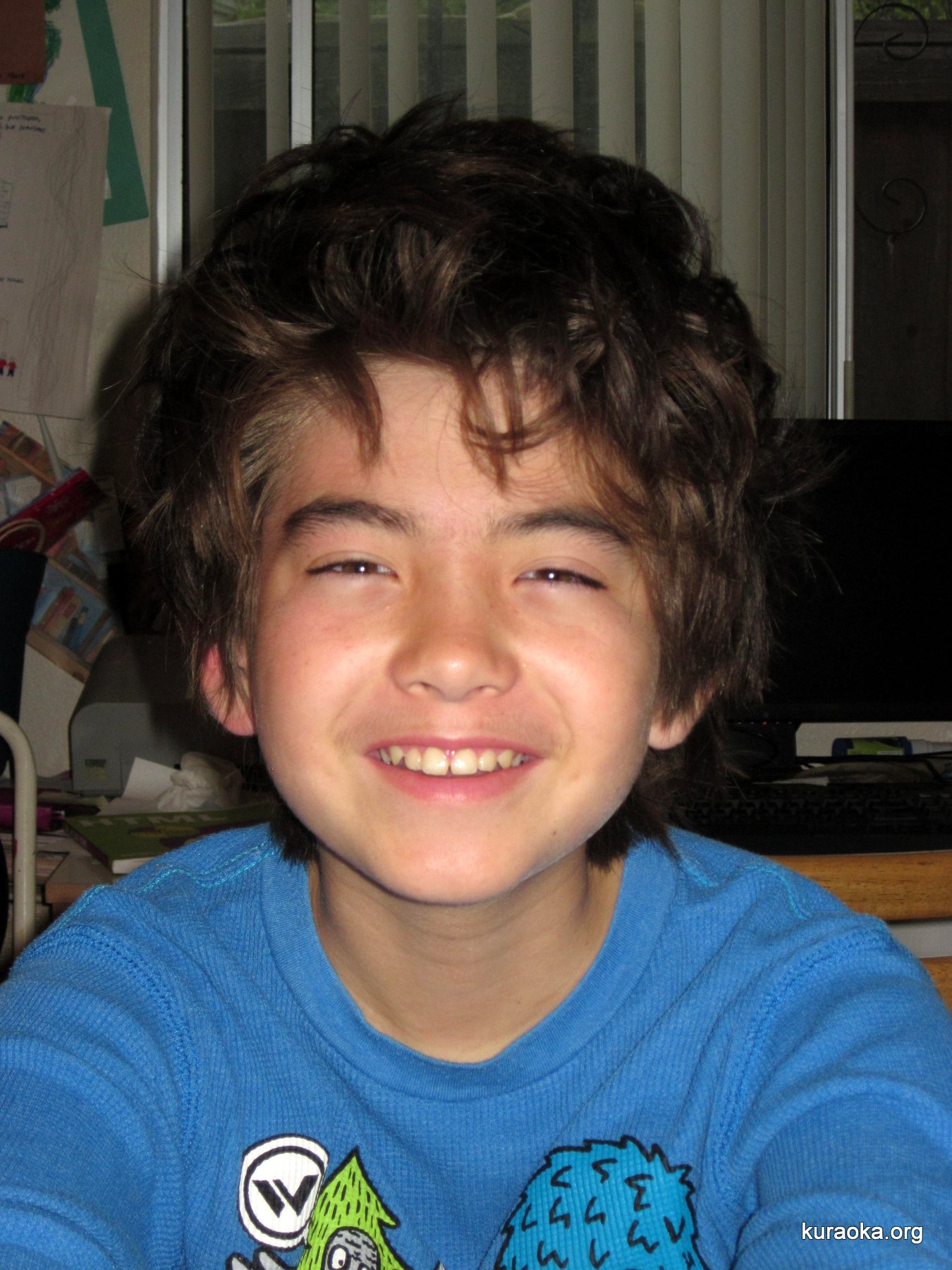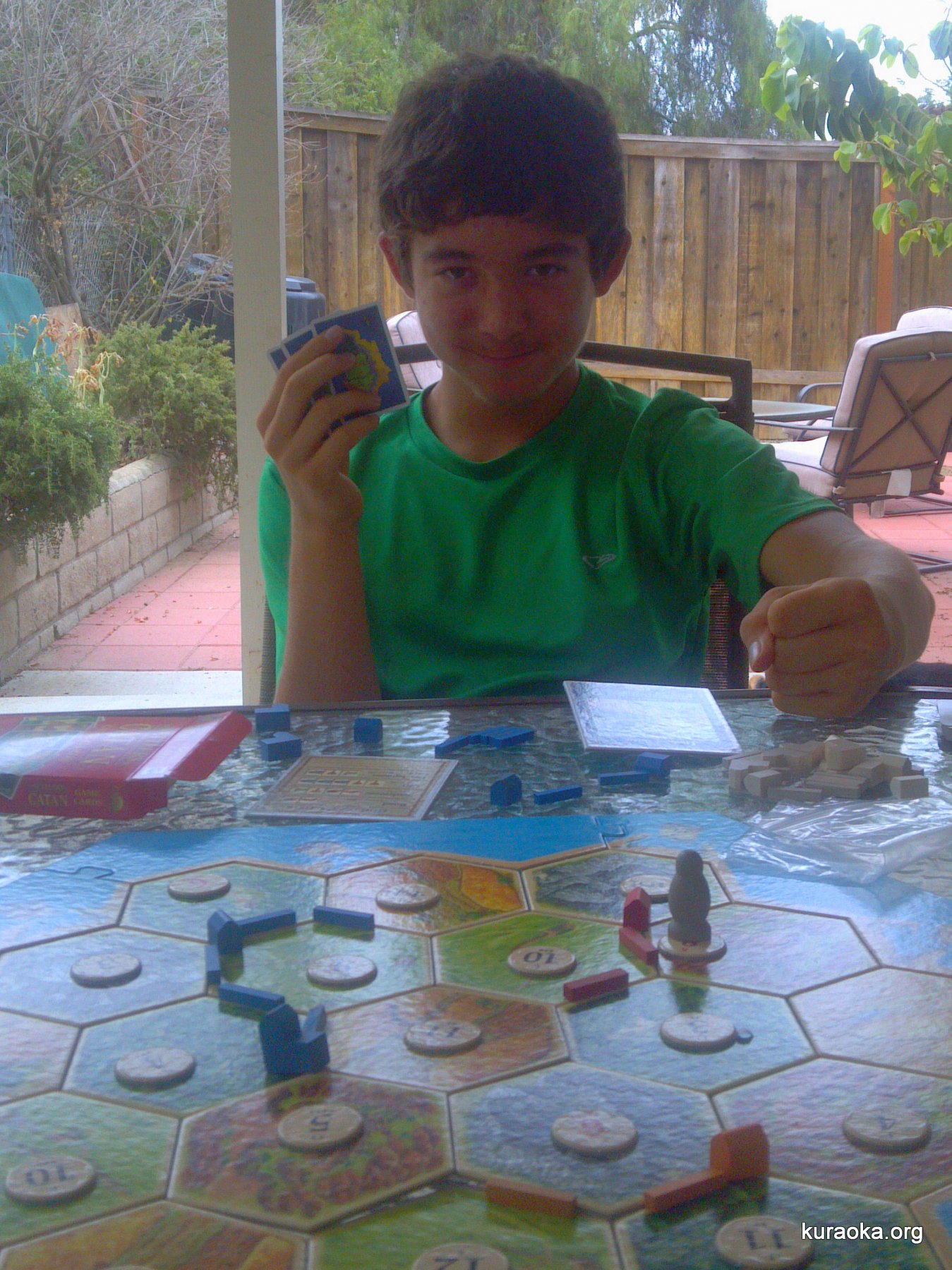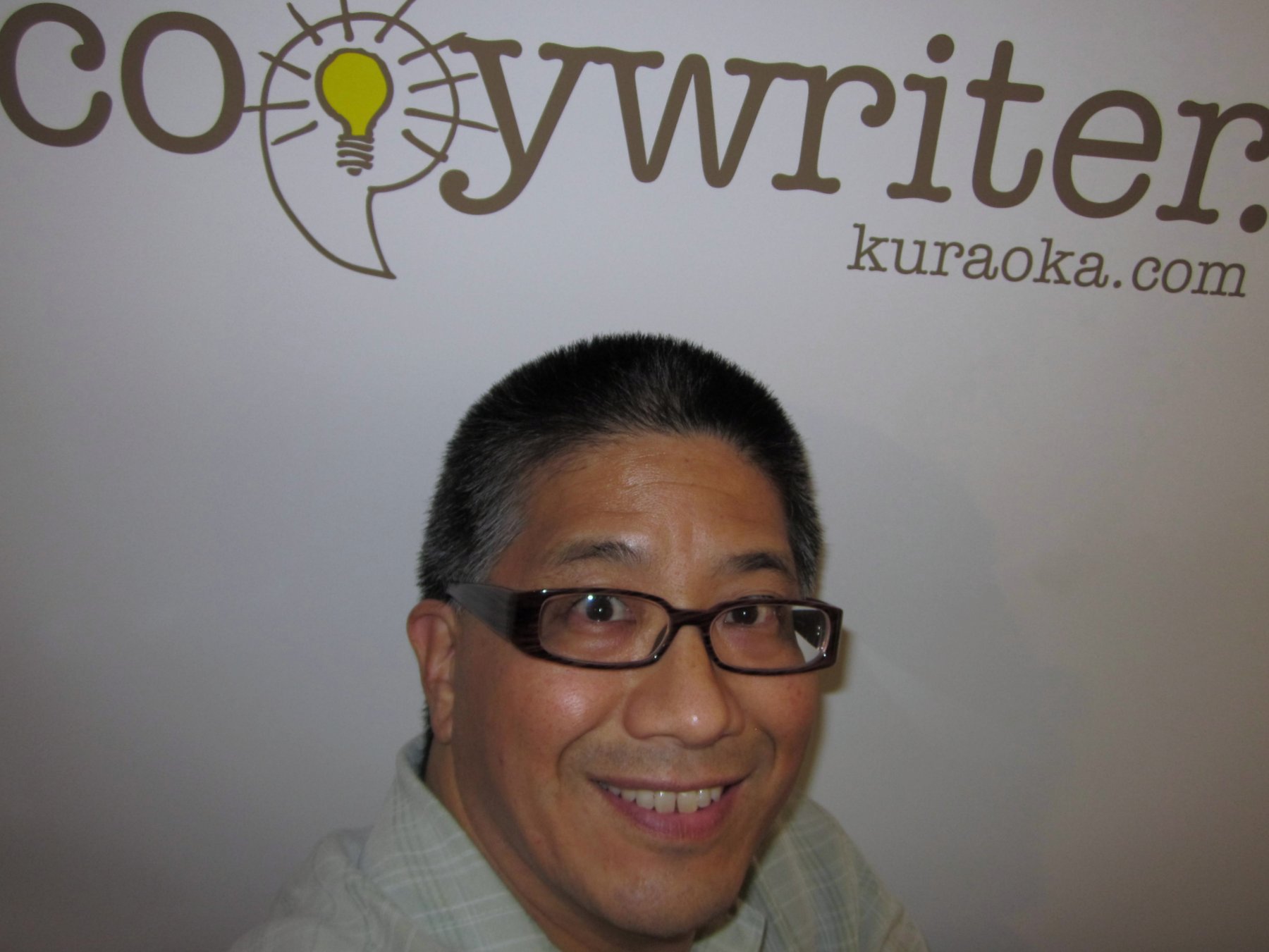 07-19-14: Leo's Birthday Party! Here's Leo at Jump Around Now (his friend Garrett is around somewhere)!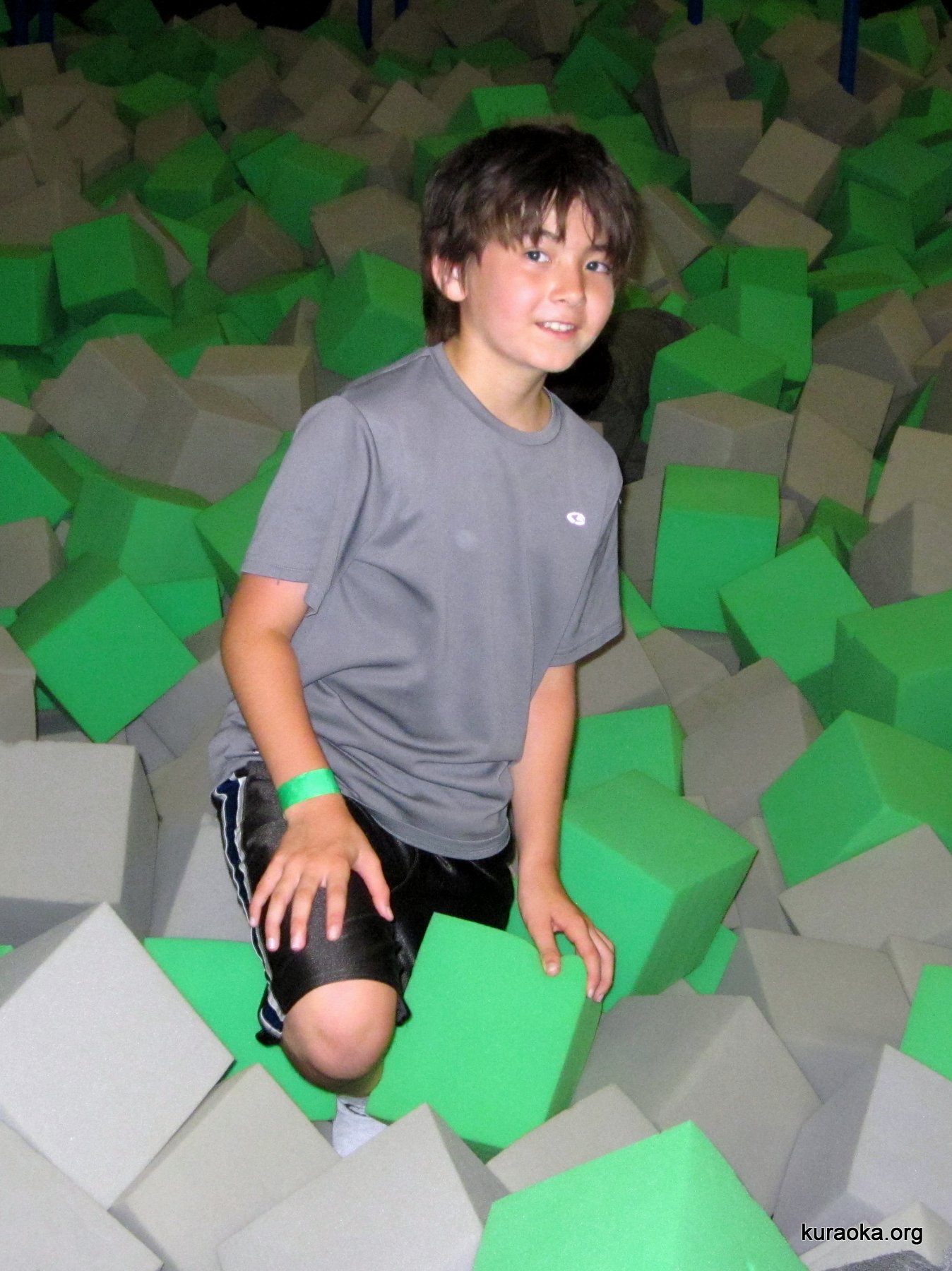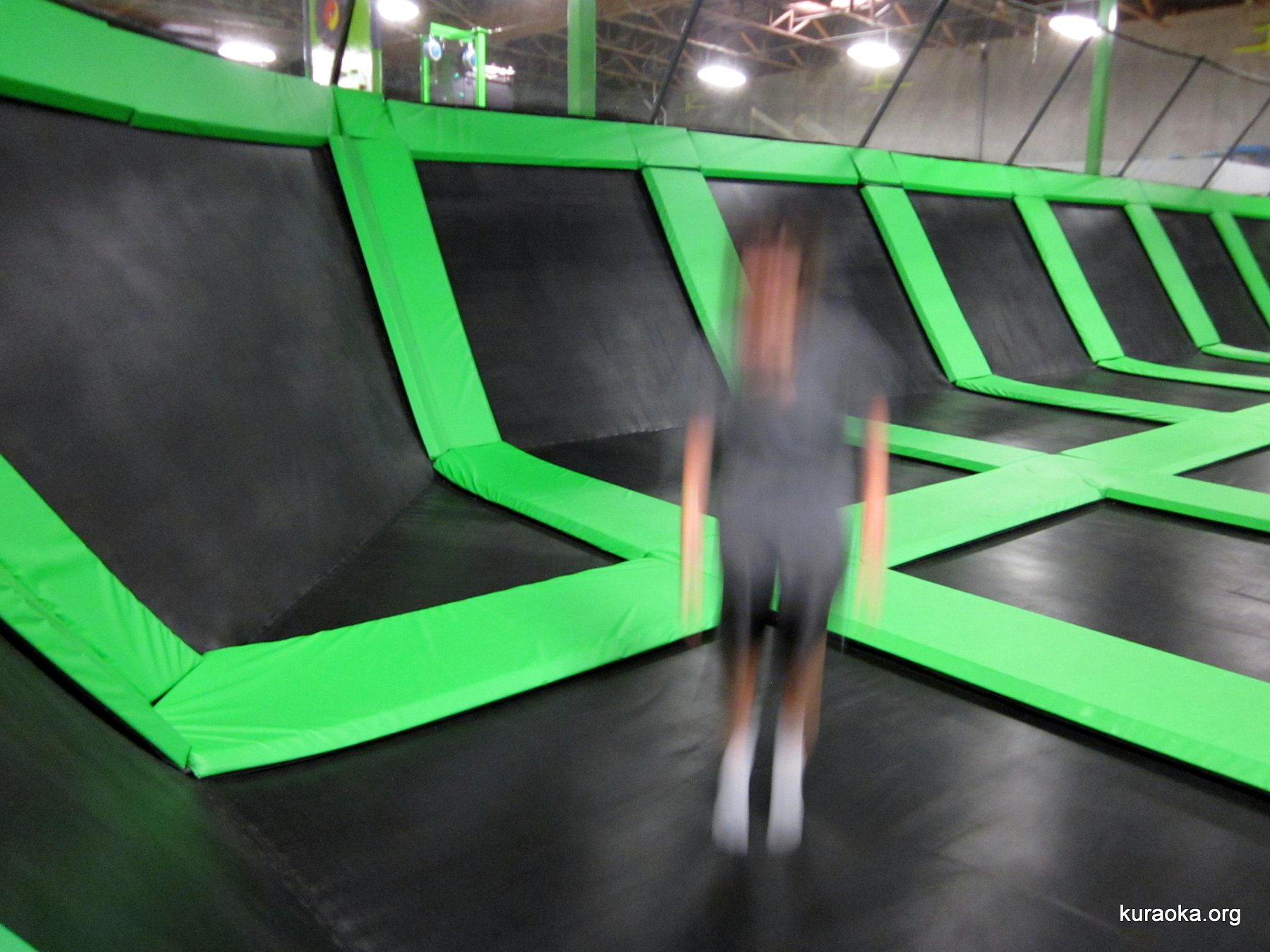 06-29-14: Coronado Playhouse. We attended an excellent production of Romeo & Juliet at the Coronado Community Playhouse. Here are Leo and Roy after the show.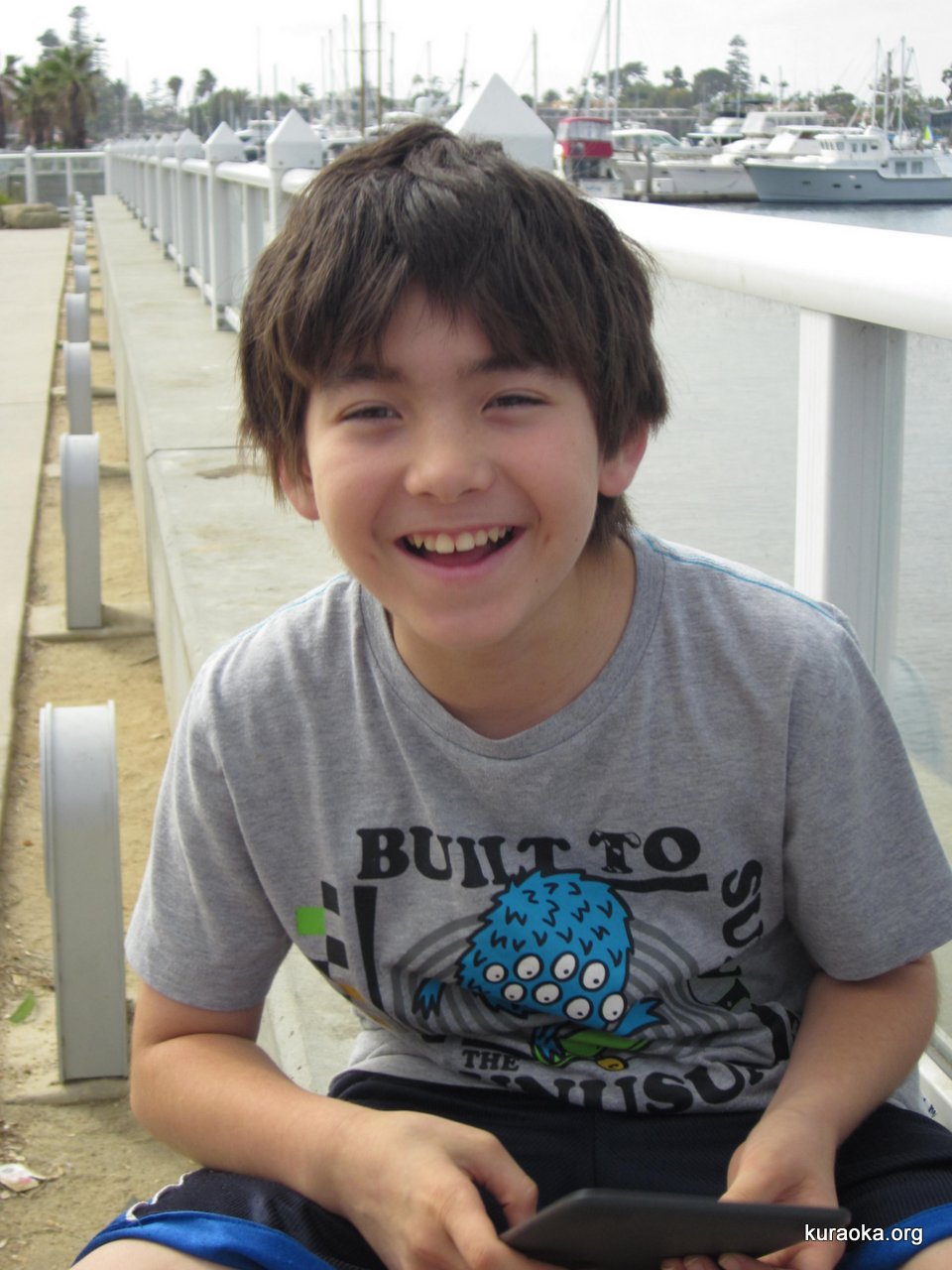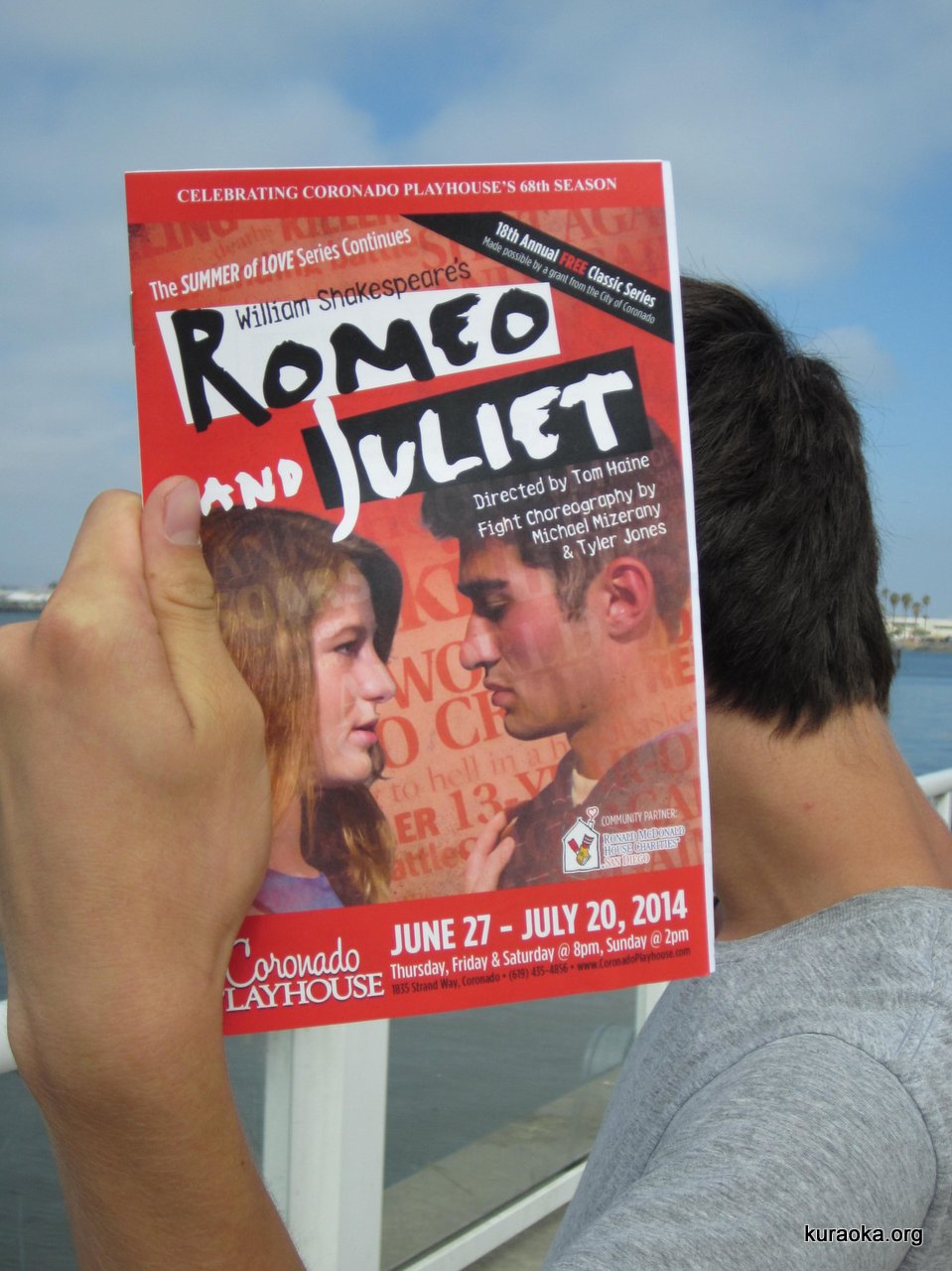 06-22-14: Leo, Summit UU, and Doctor Who. Leo went to a youth fellowship at Summit UU, where the theme was Doctor Who (or, rather, Doctor WhUU). They made their own sonic screwdrivers! Leo's lights up and extends. Here he is the next day auditioning to be the 15th Doctor.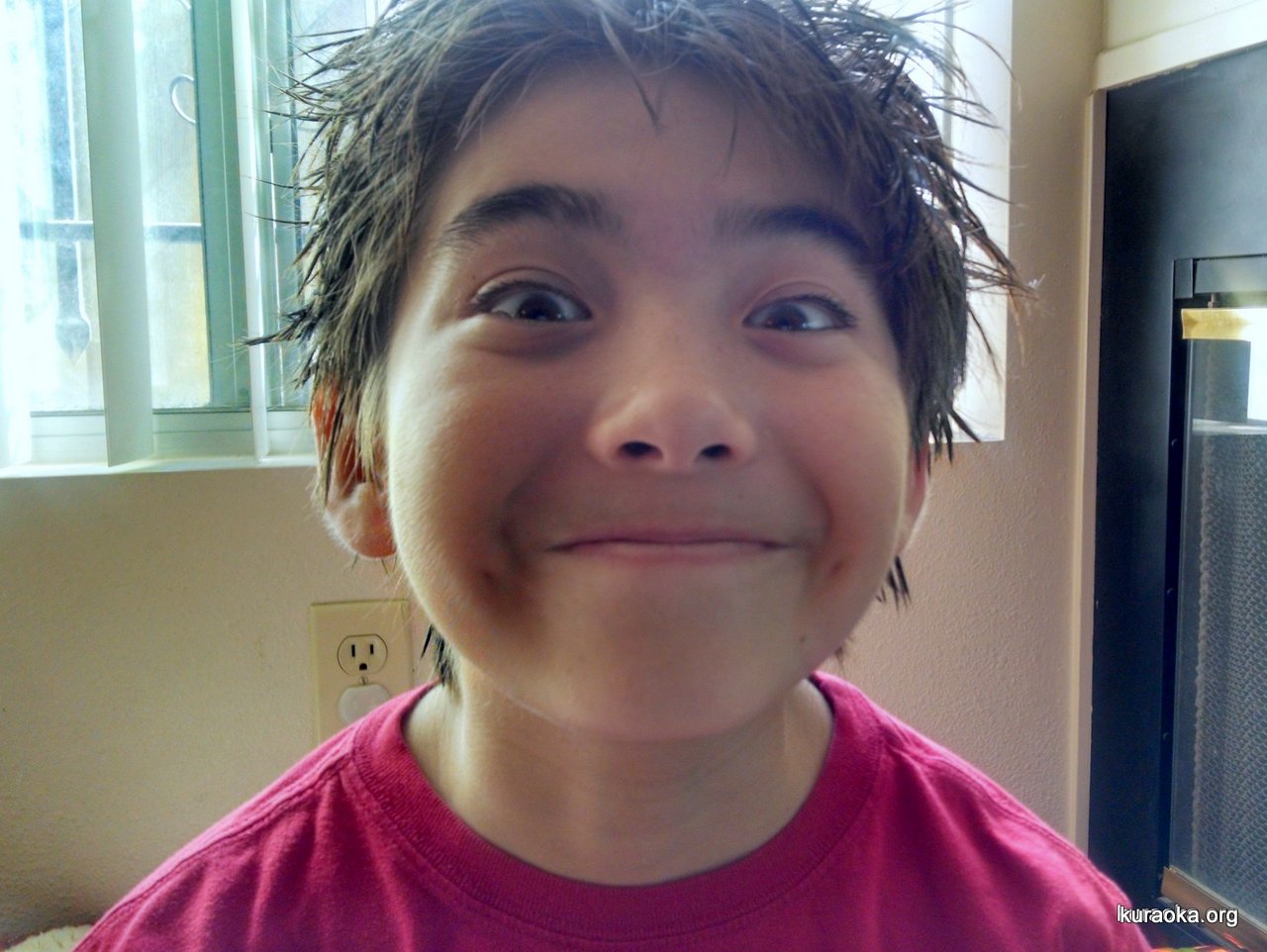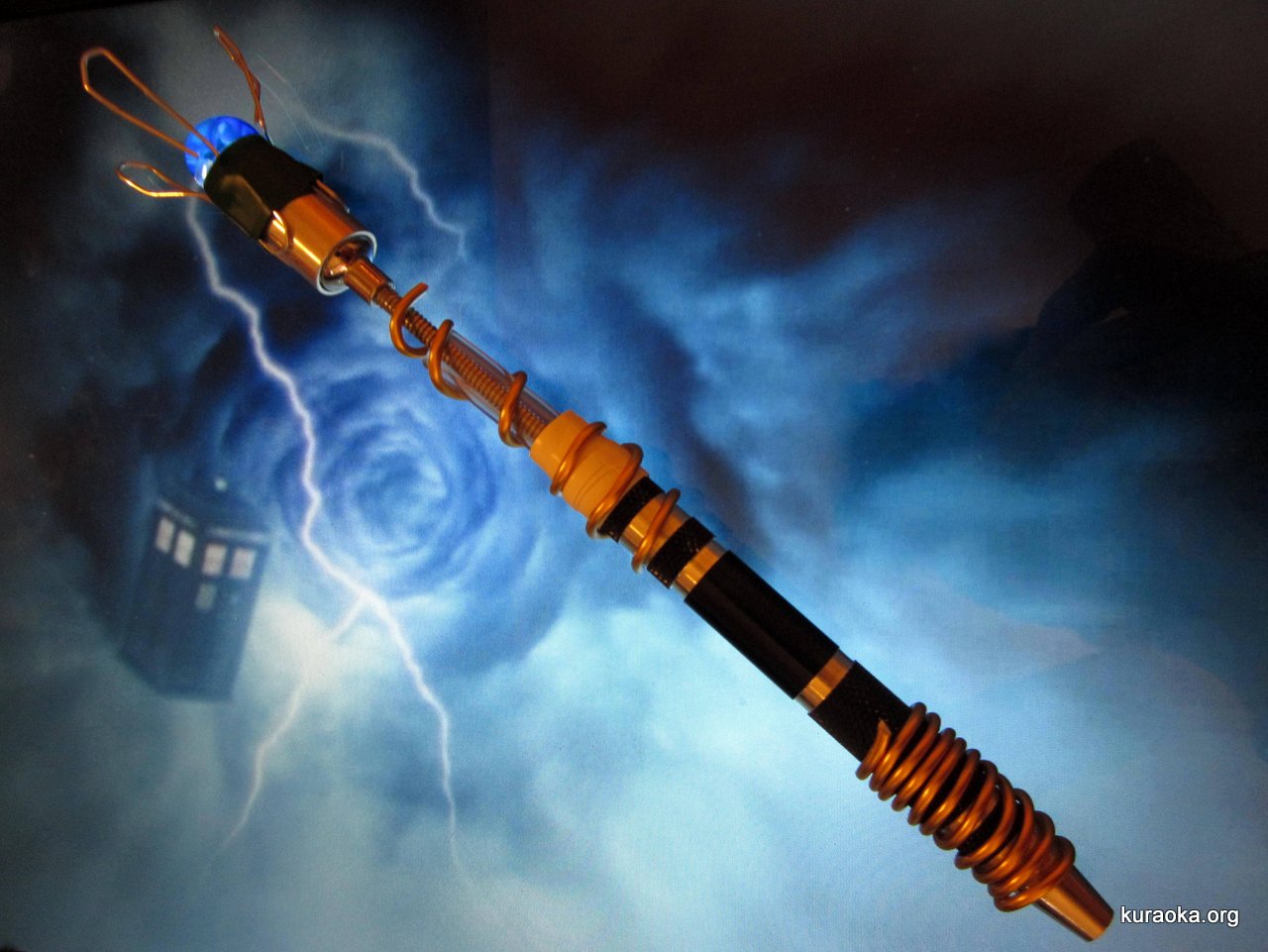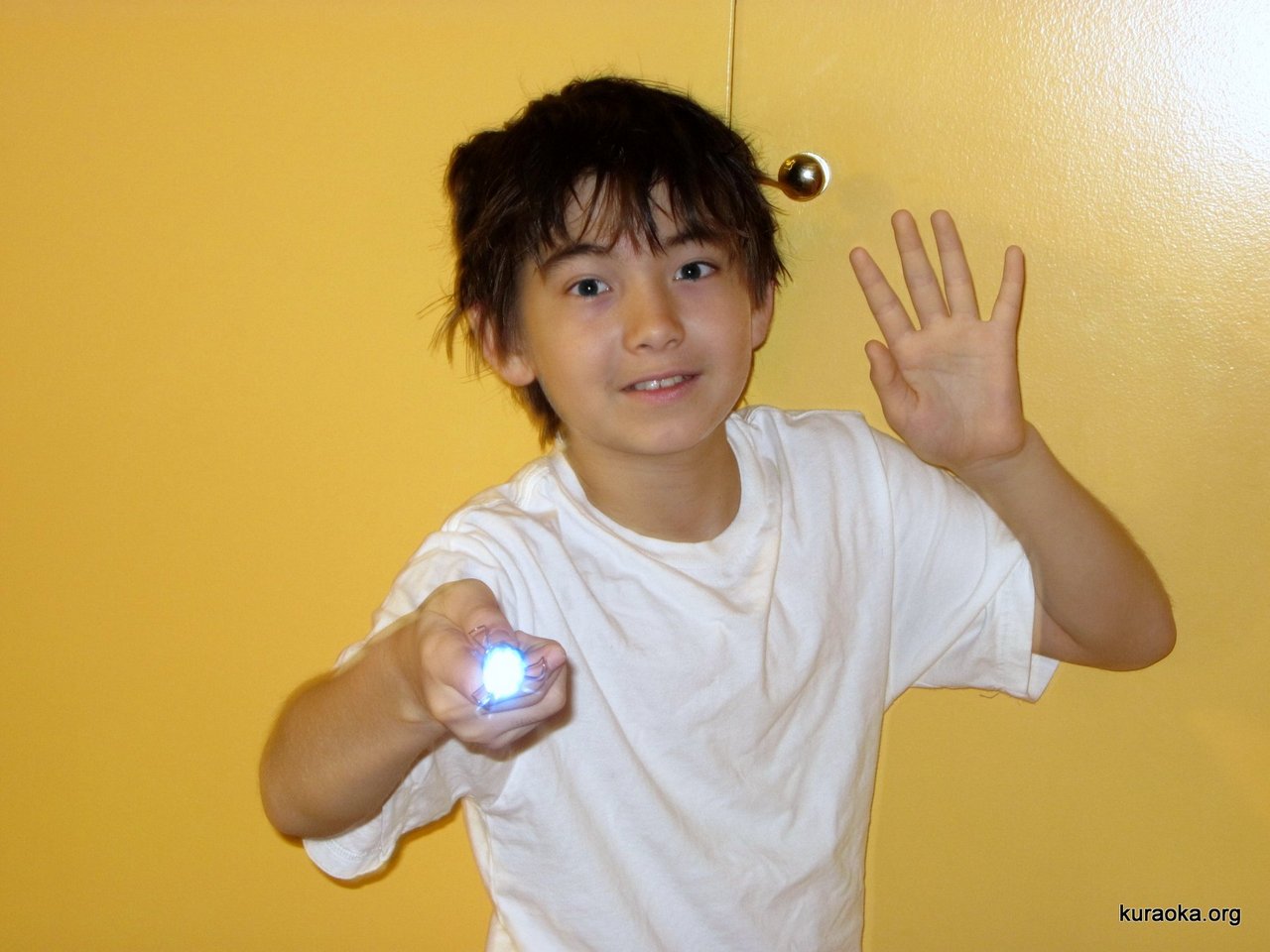 06-13-14 to 06-16-14: A long weekend at Grammy's! We all went to Grammy's house for the weekend and one of the great things we did was go to Pacific Park in Santa Monica! This is one of the boys' favorite places, but it was Ondine's first time there! The boys rode the Dragon Boat too many times to count, we all drove the dodgems and rode the Ferris wheel, and Ondine joined the boys for a roller coaster ride! We had a picnic lunch on the beach near the pier. Like Leo's fluffy tail? Ondine won it playing Whack-a-Mole! By the time we headed back to Grammy's people were pretty tuckered out. Sunday we went to the chalk festival in Old Pasadena. There was a car show there too, and Ondine especially liked this lime green Lotus replica. Leo is shown Monday morning sharing his Every Flavored Jelly Bellies with Grammy. The last shot shows the kints in the back seat.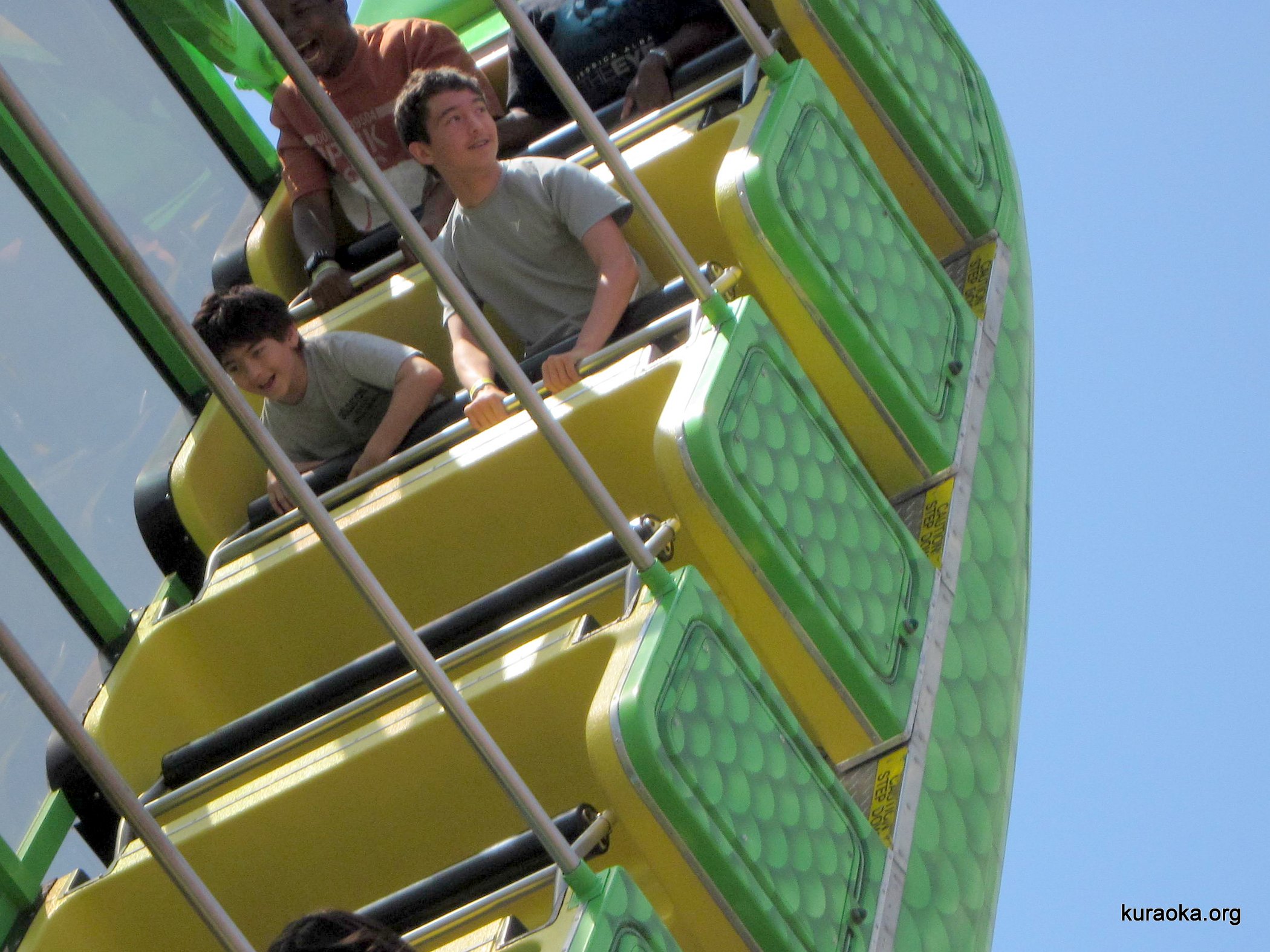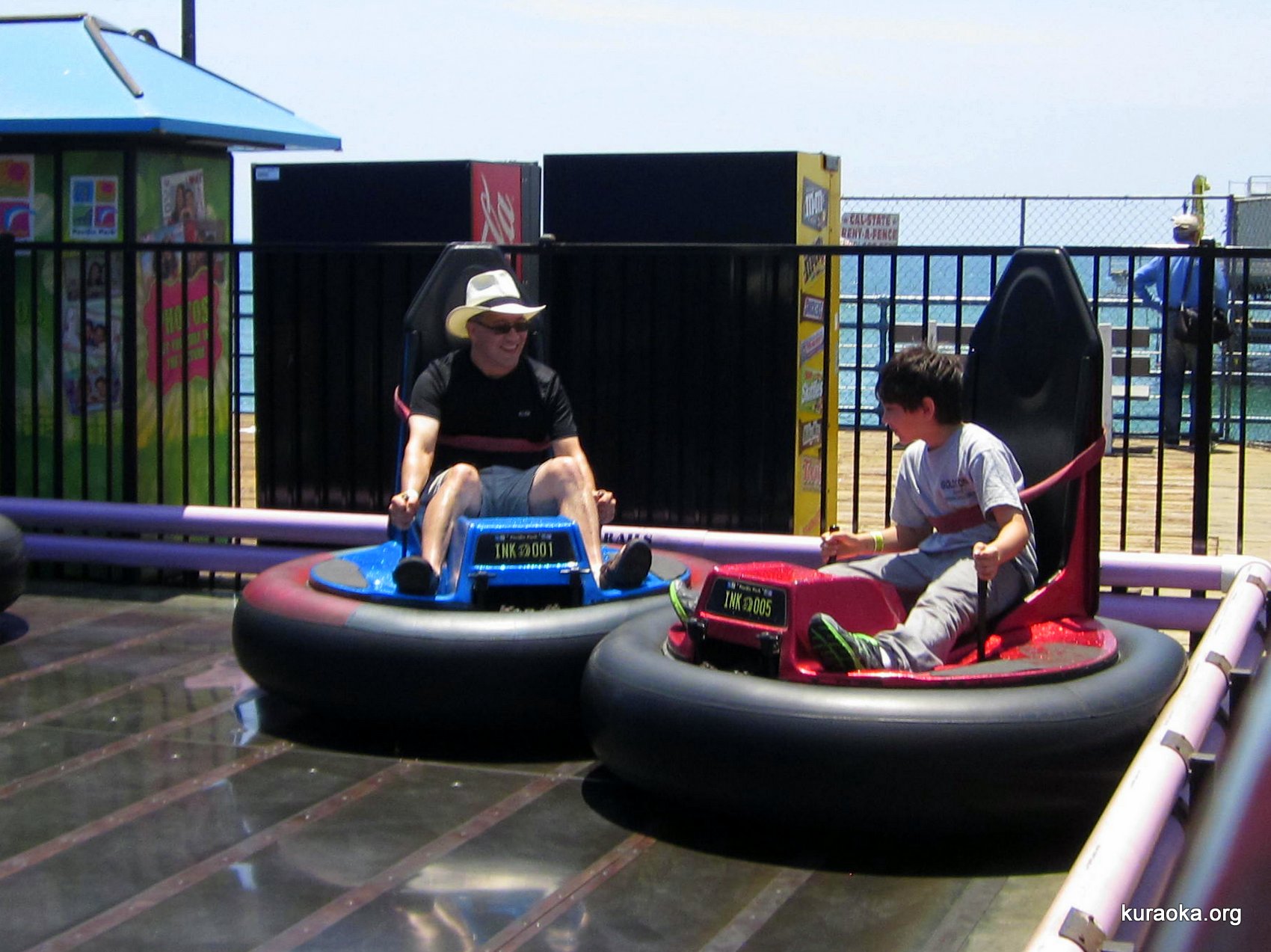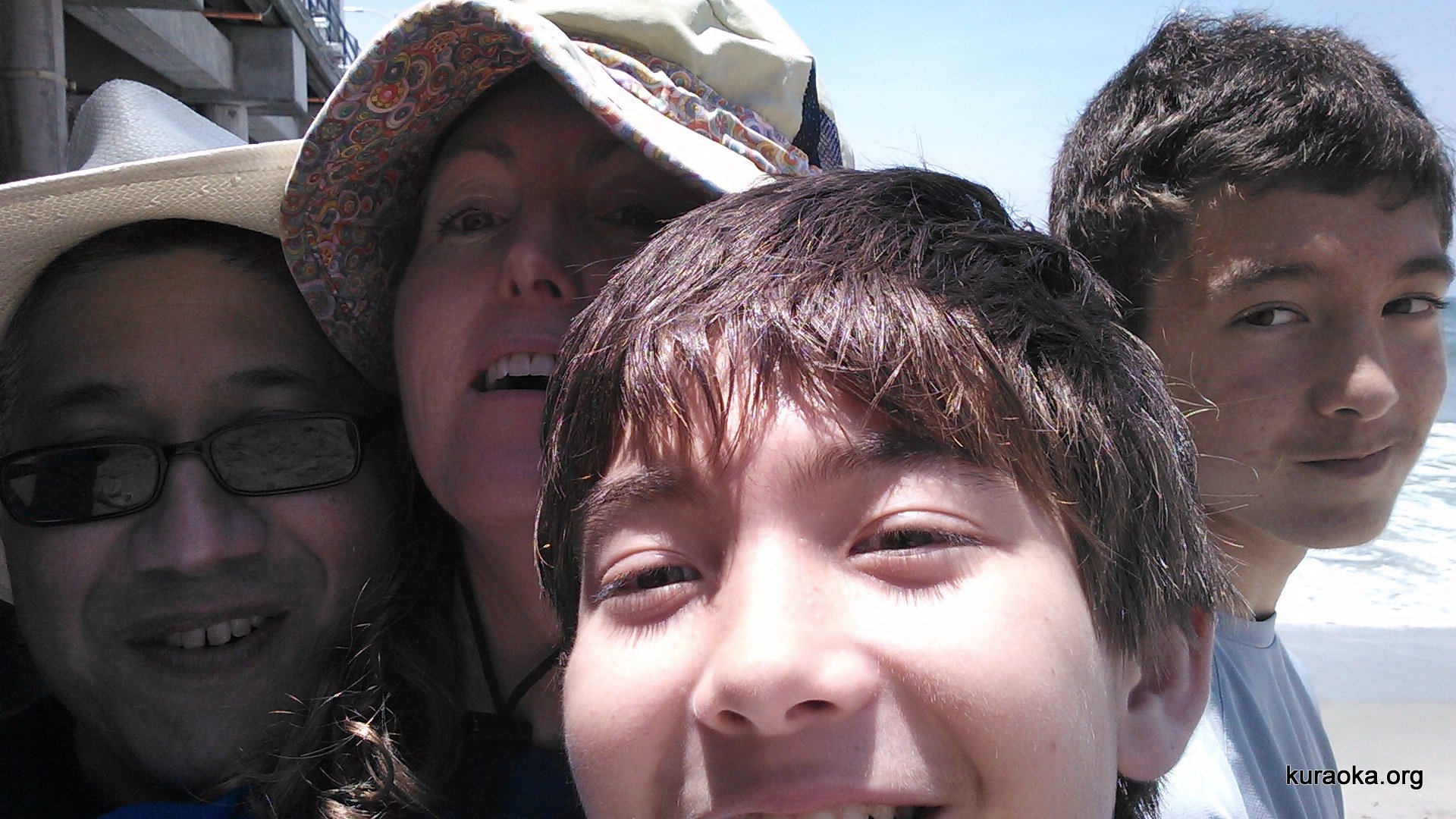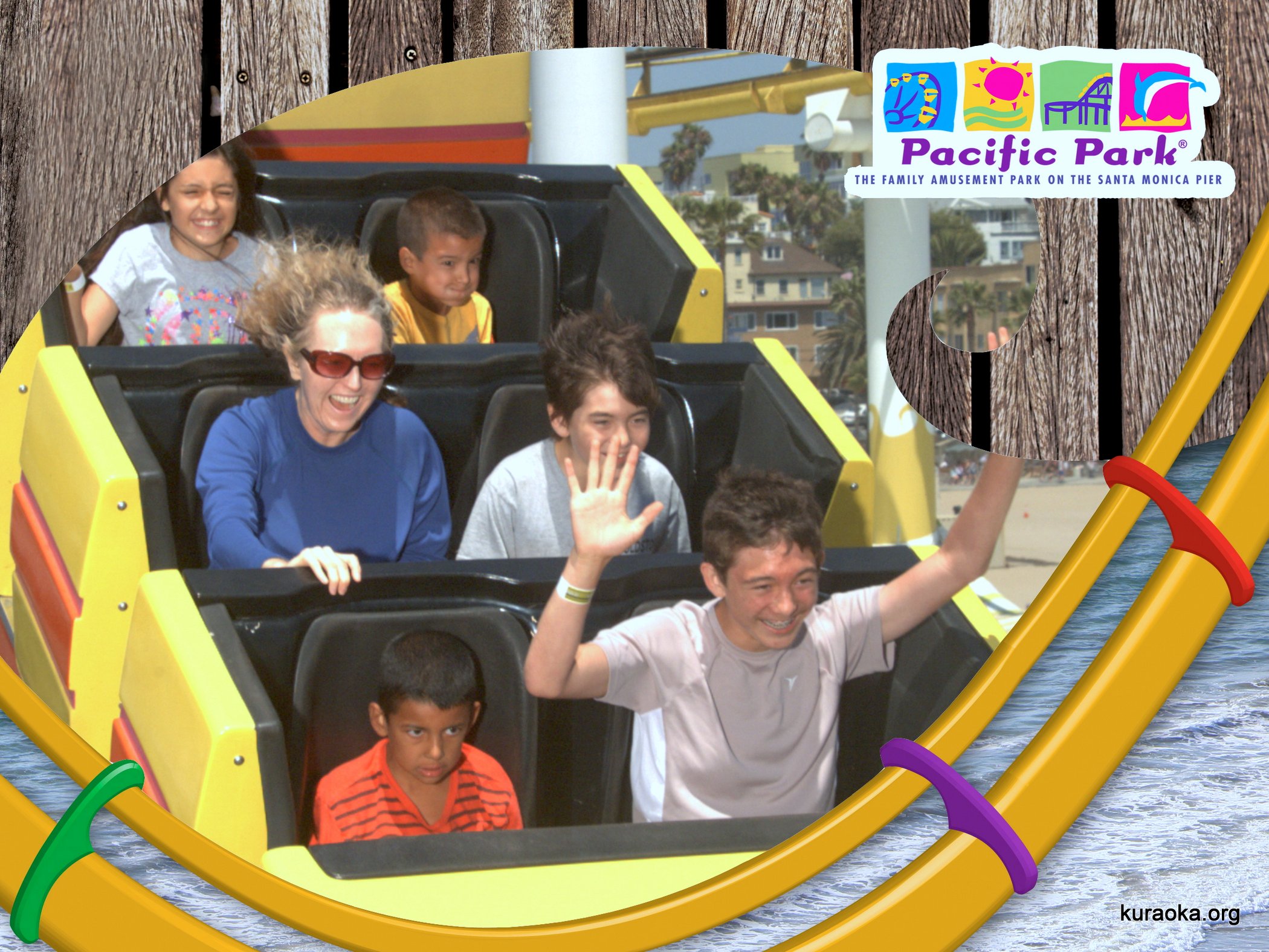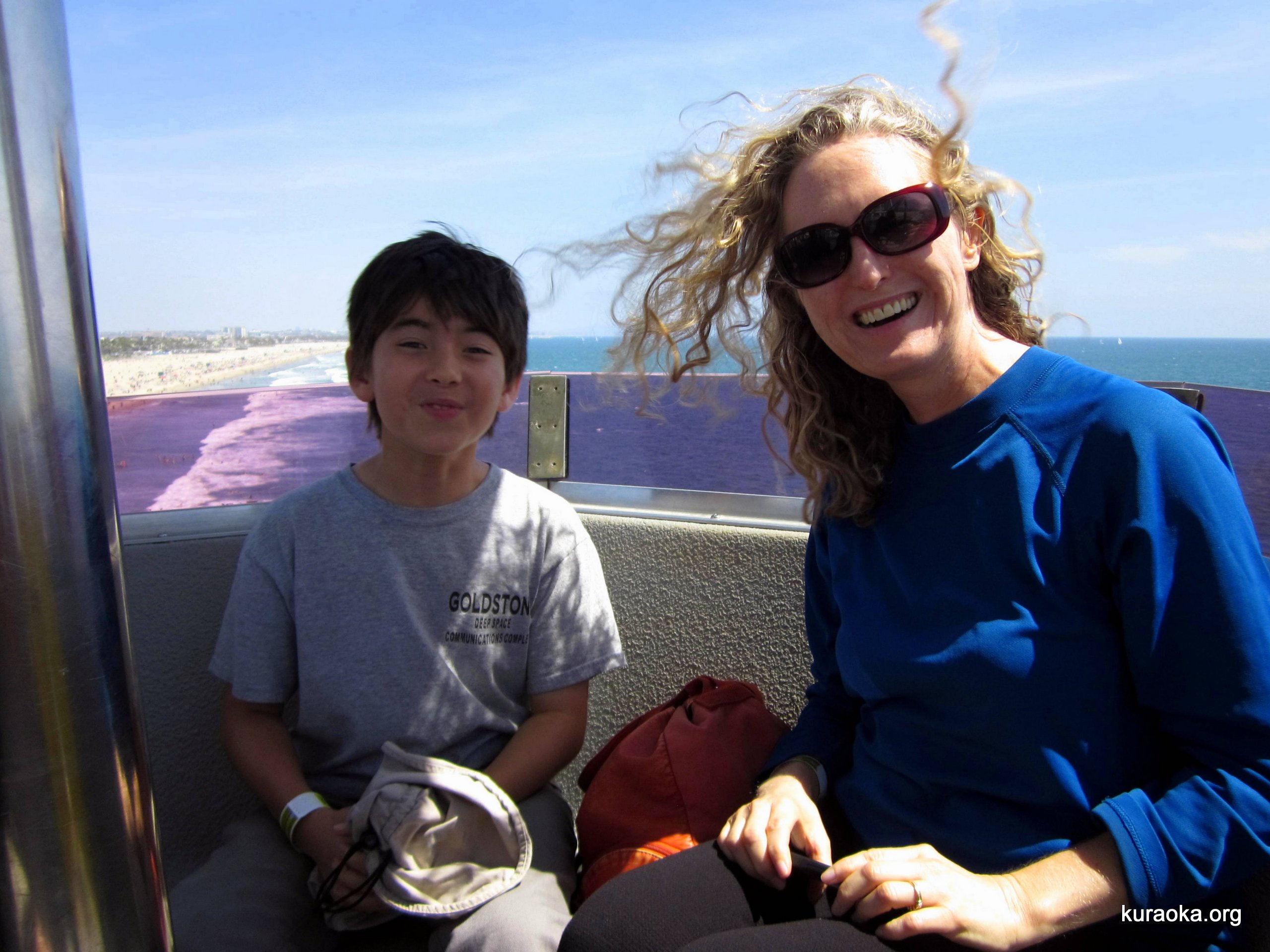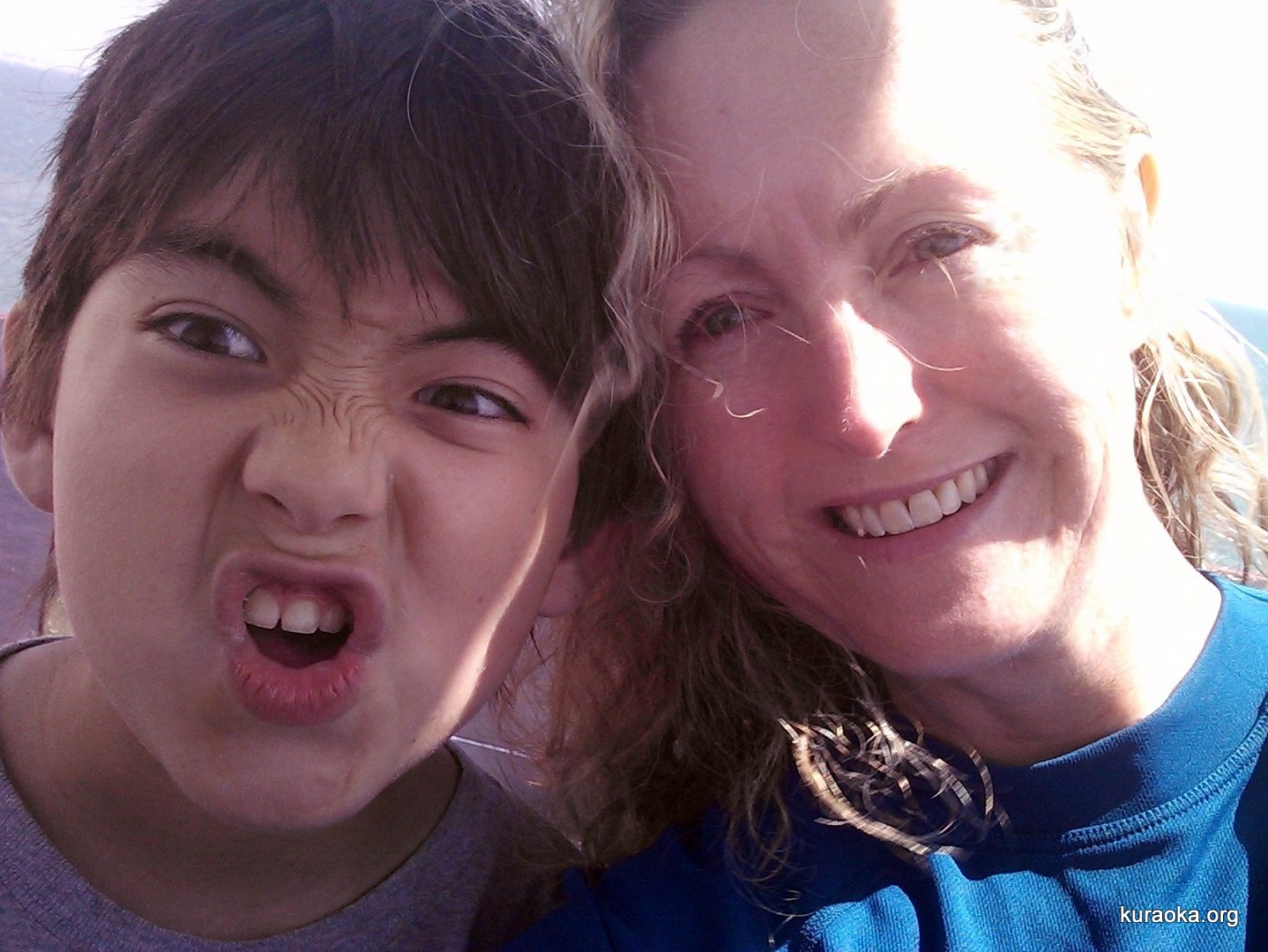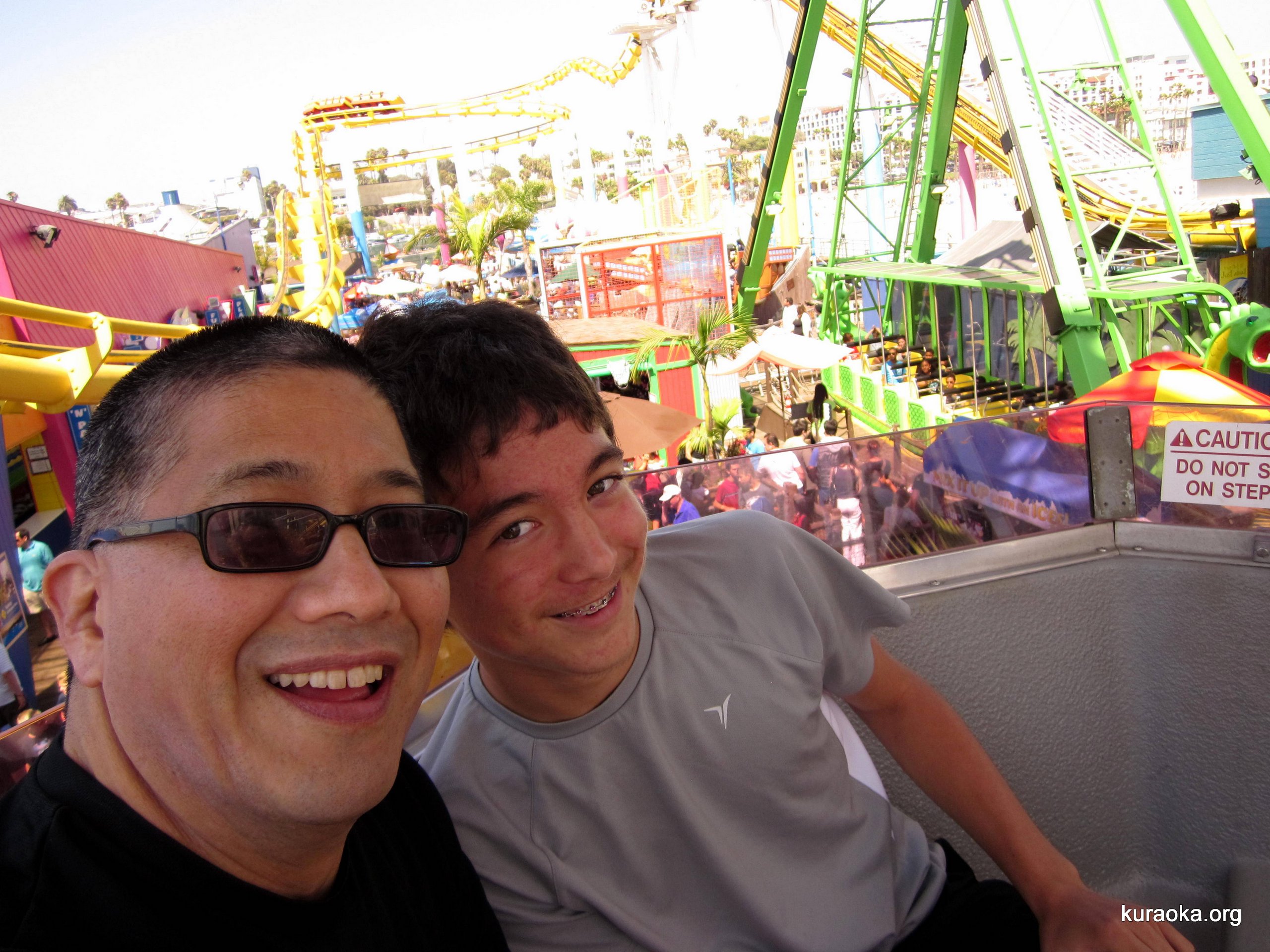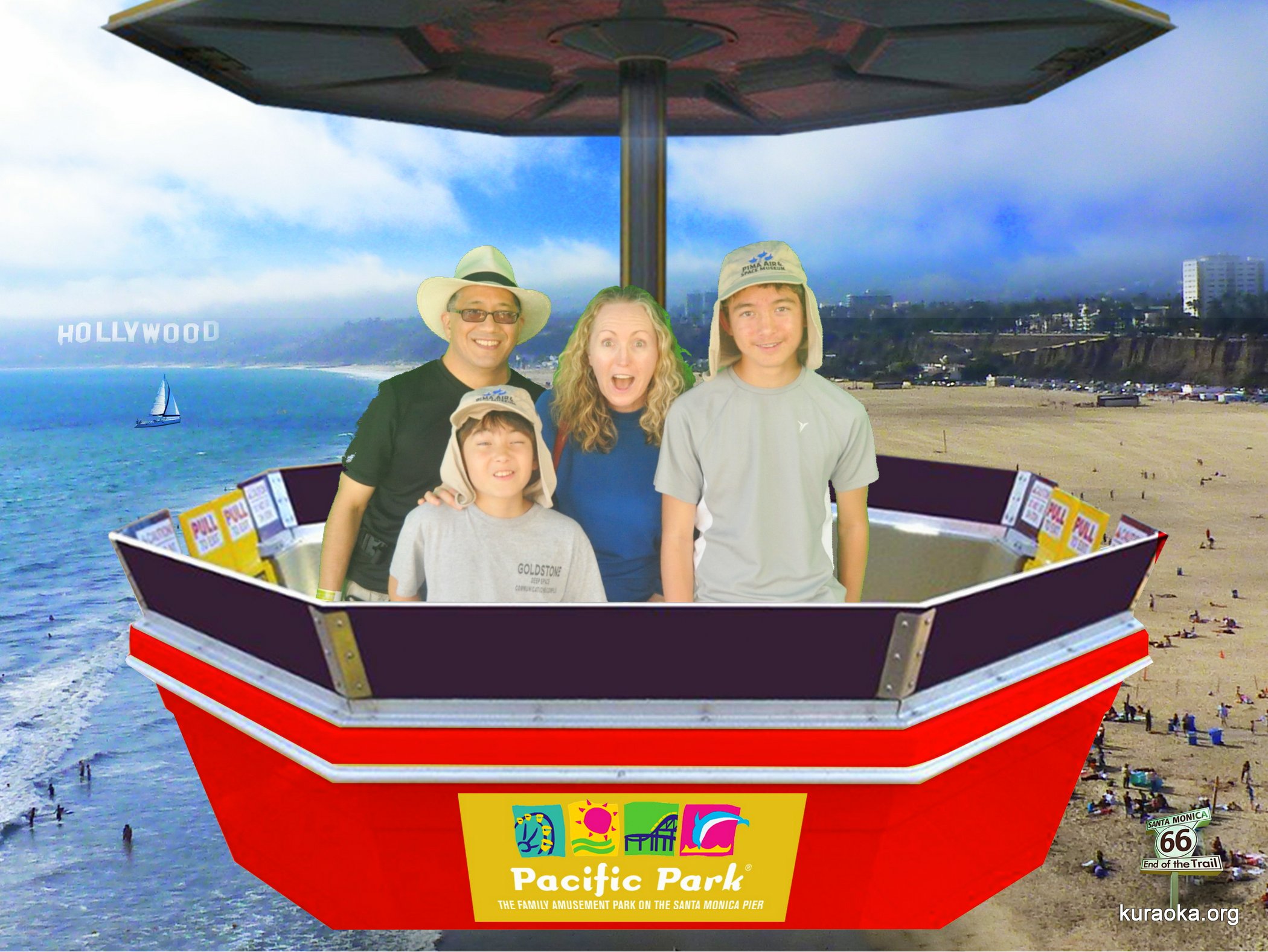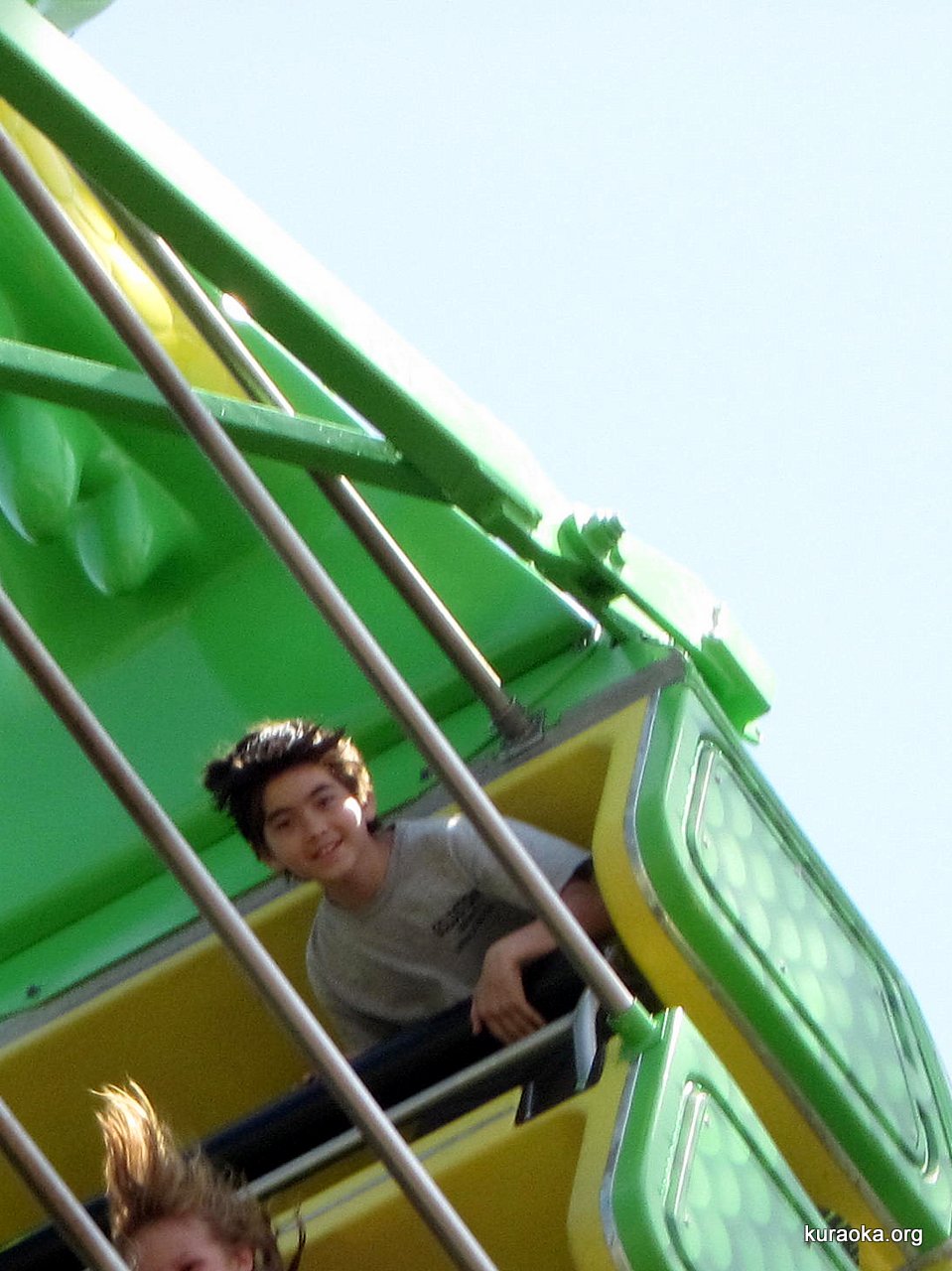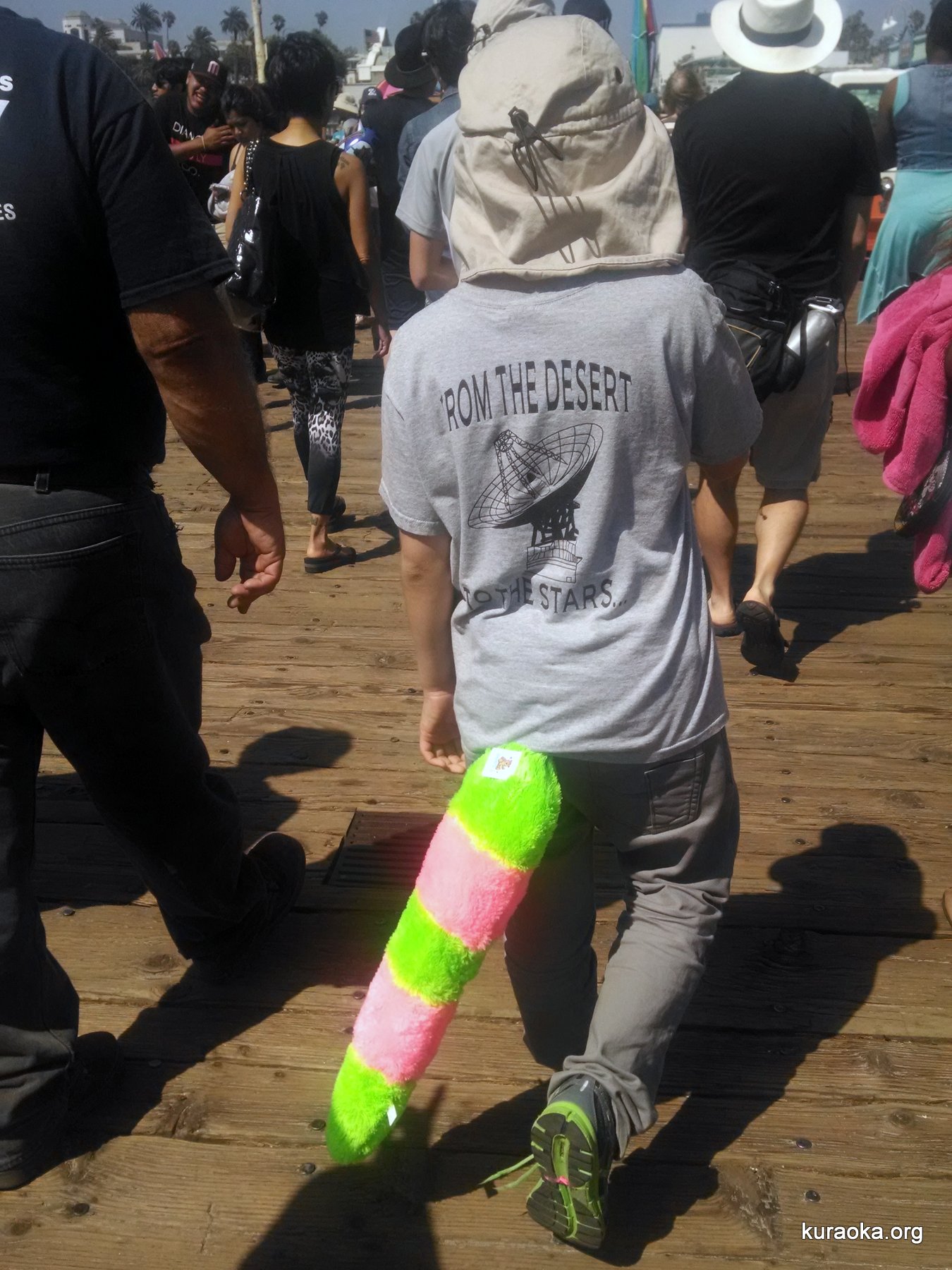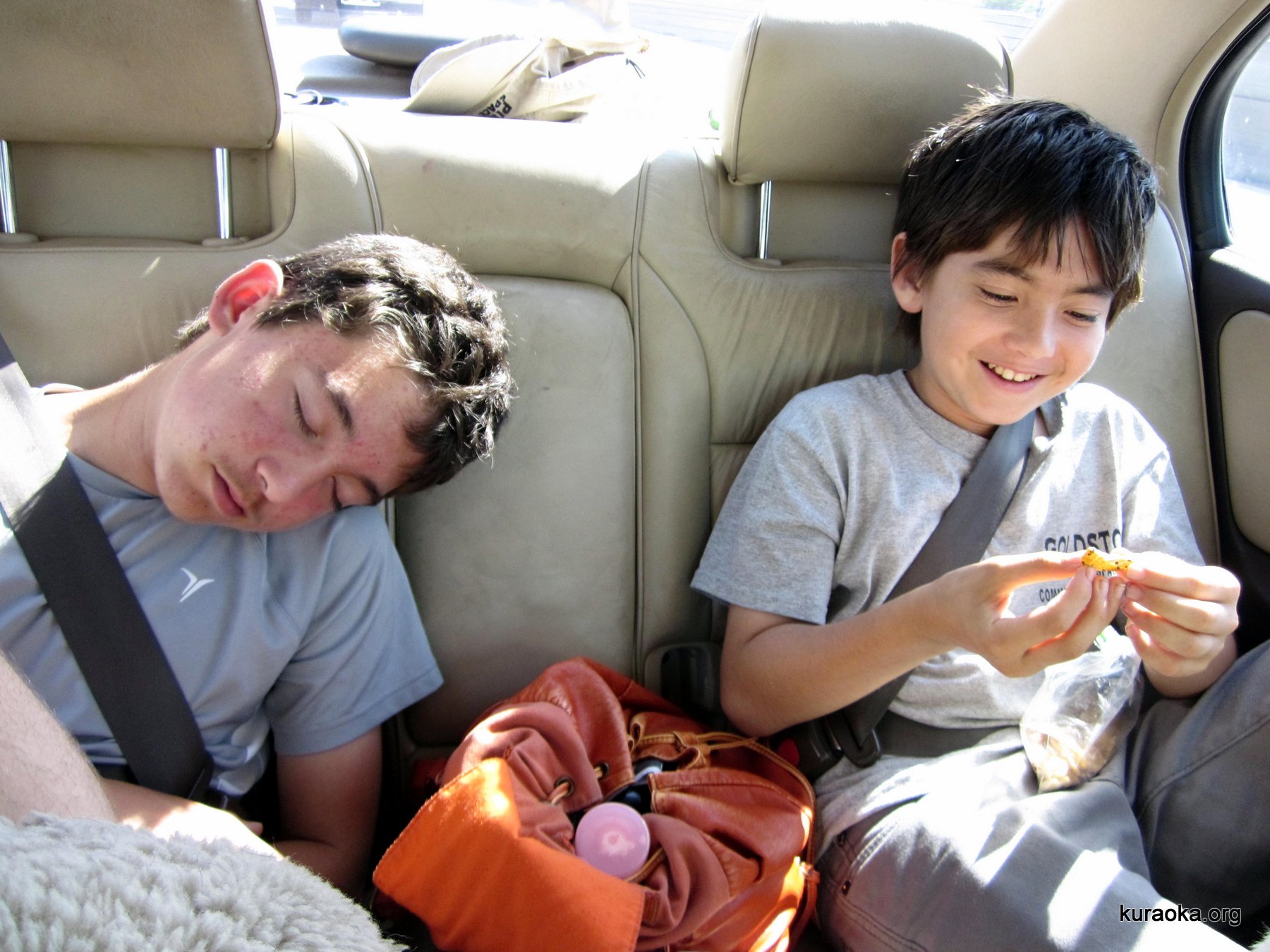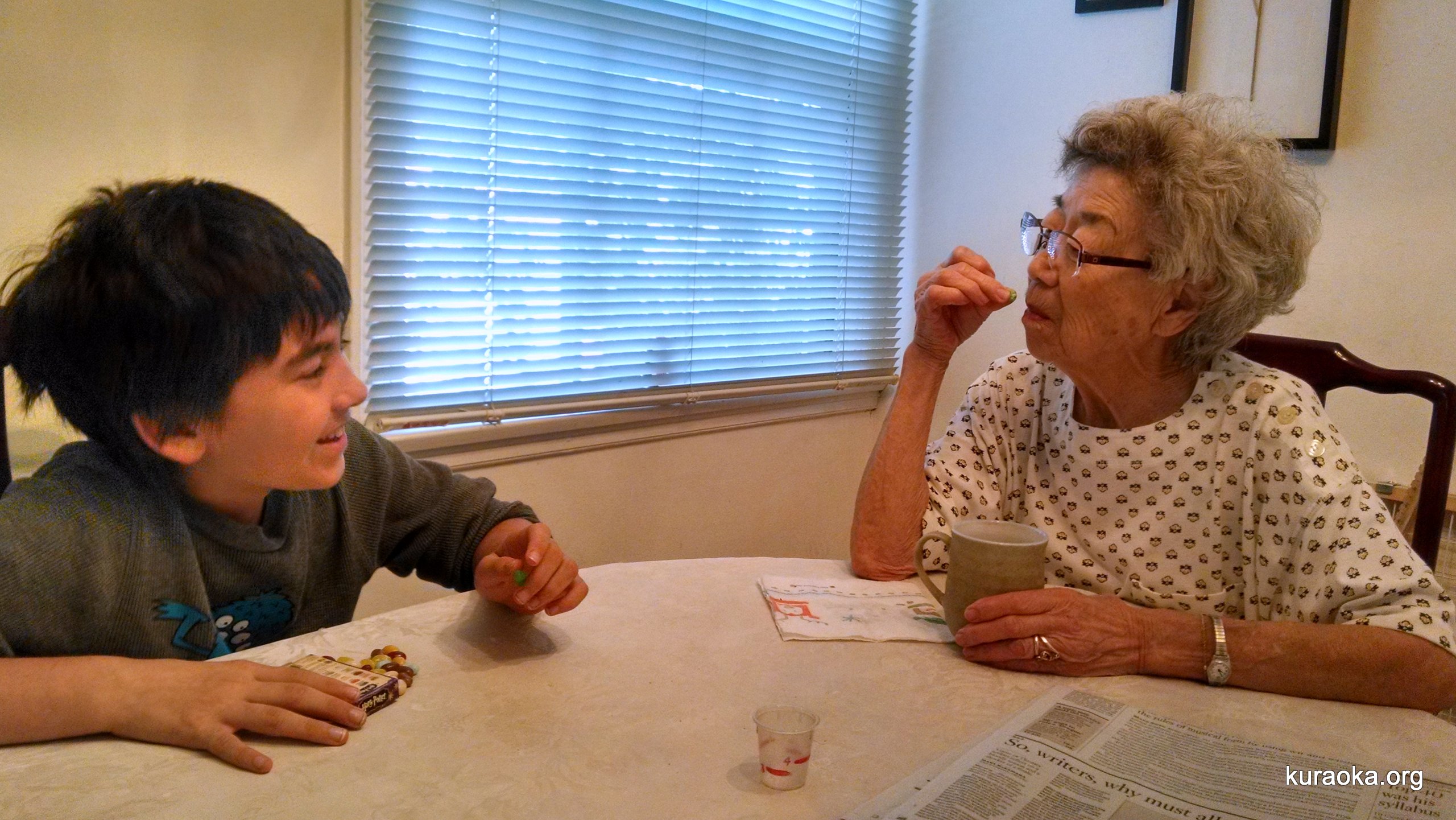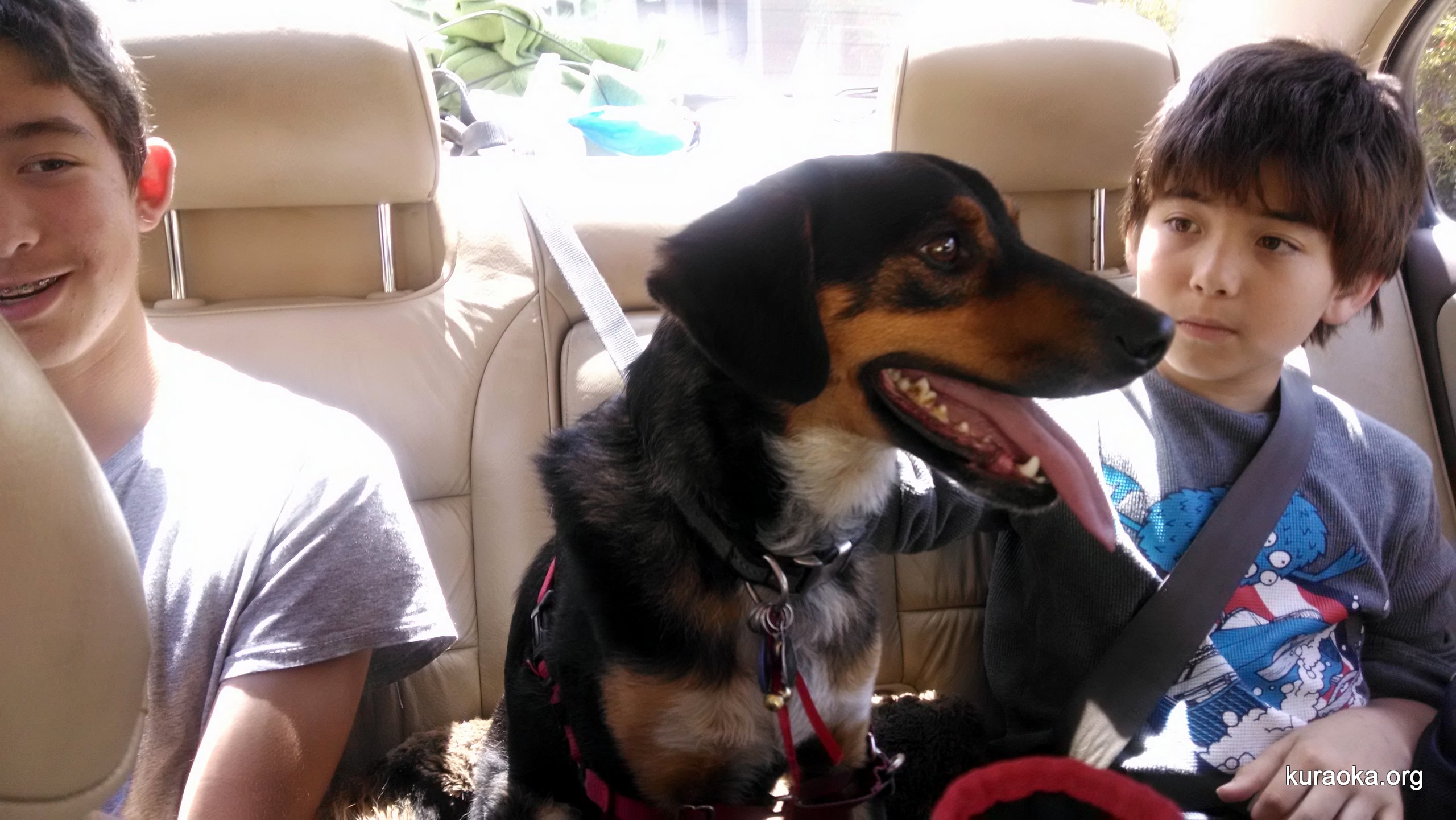 06-13-14: Middle School graduation! Here are Roy and friends after picking up their Middle School diplomas. That's Stephen, Christina, Roy, Michael, and Alex, buddies all! (And Honors List all to boot!) Amid the celebrations, Alex, Michael, and Roy turn their attention to a 4" video screen. Then a shot of some of the terrific parents of those kints: Steve and Linda, Henrieta, us, and Ernesto.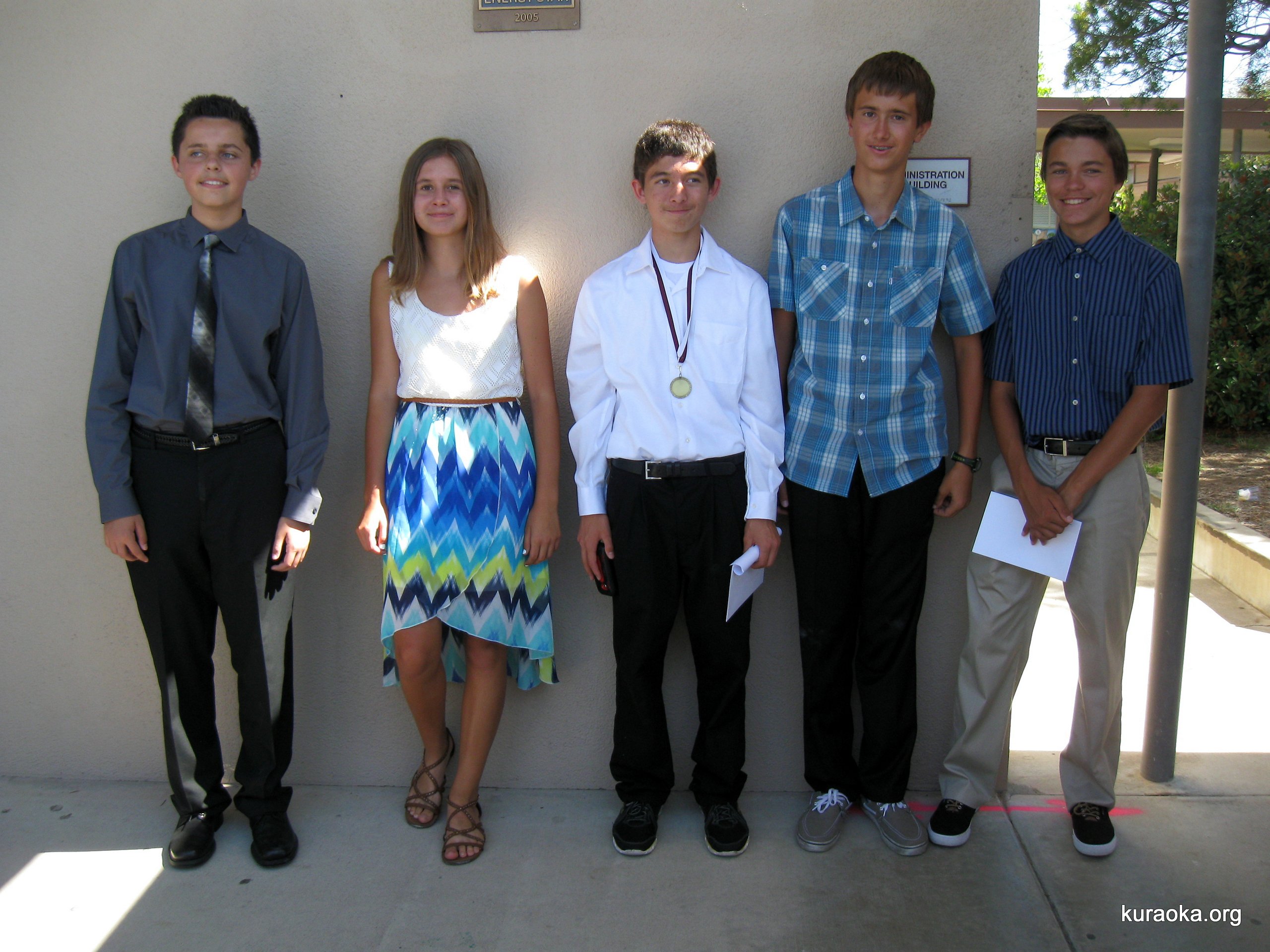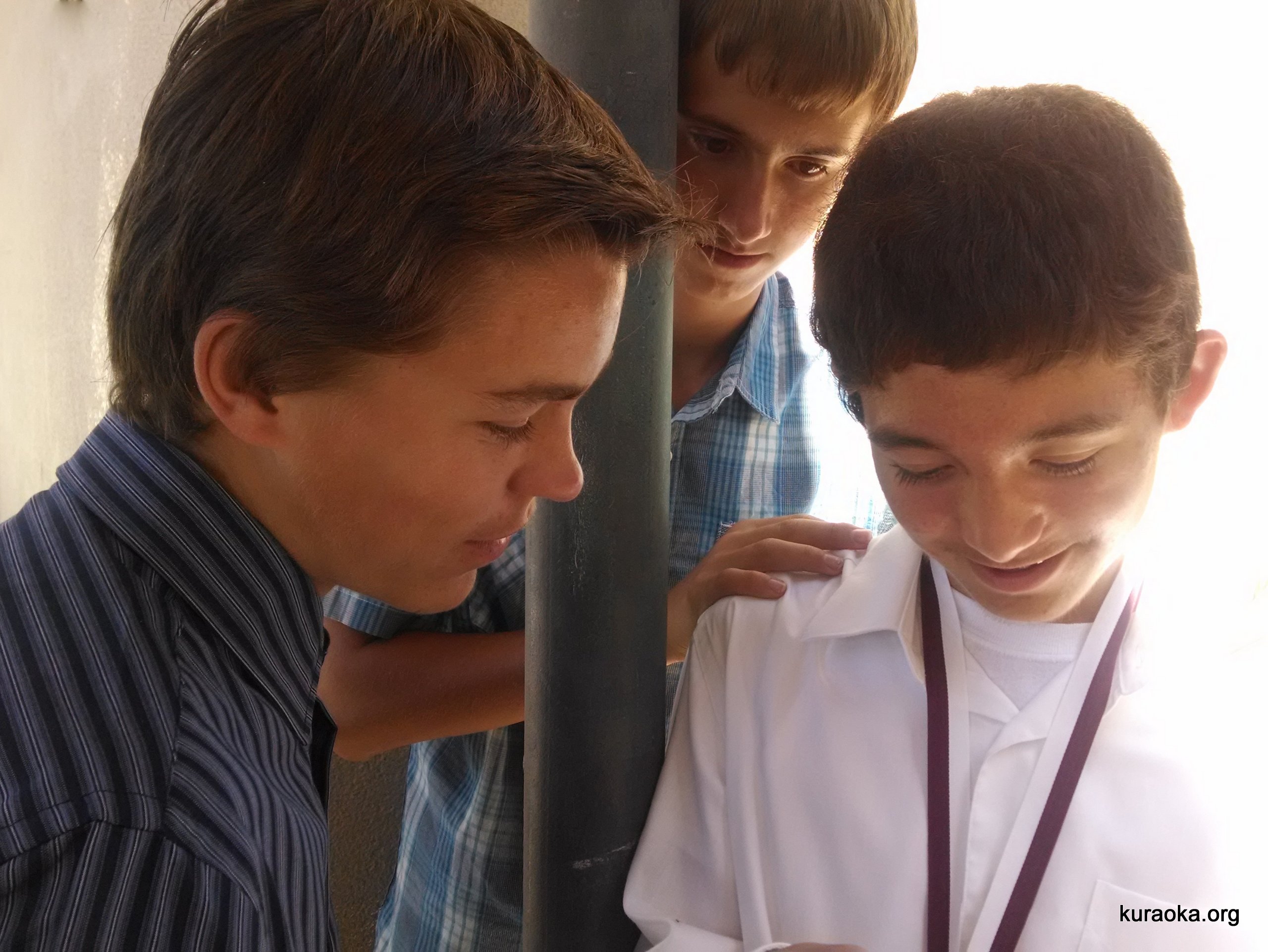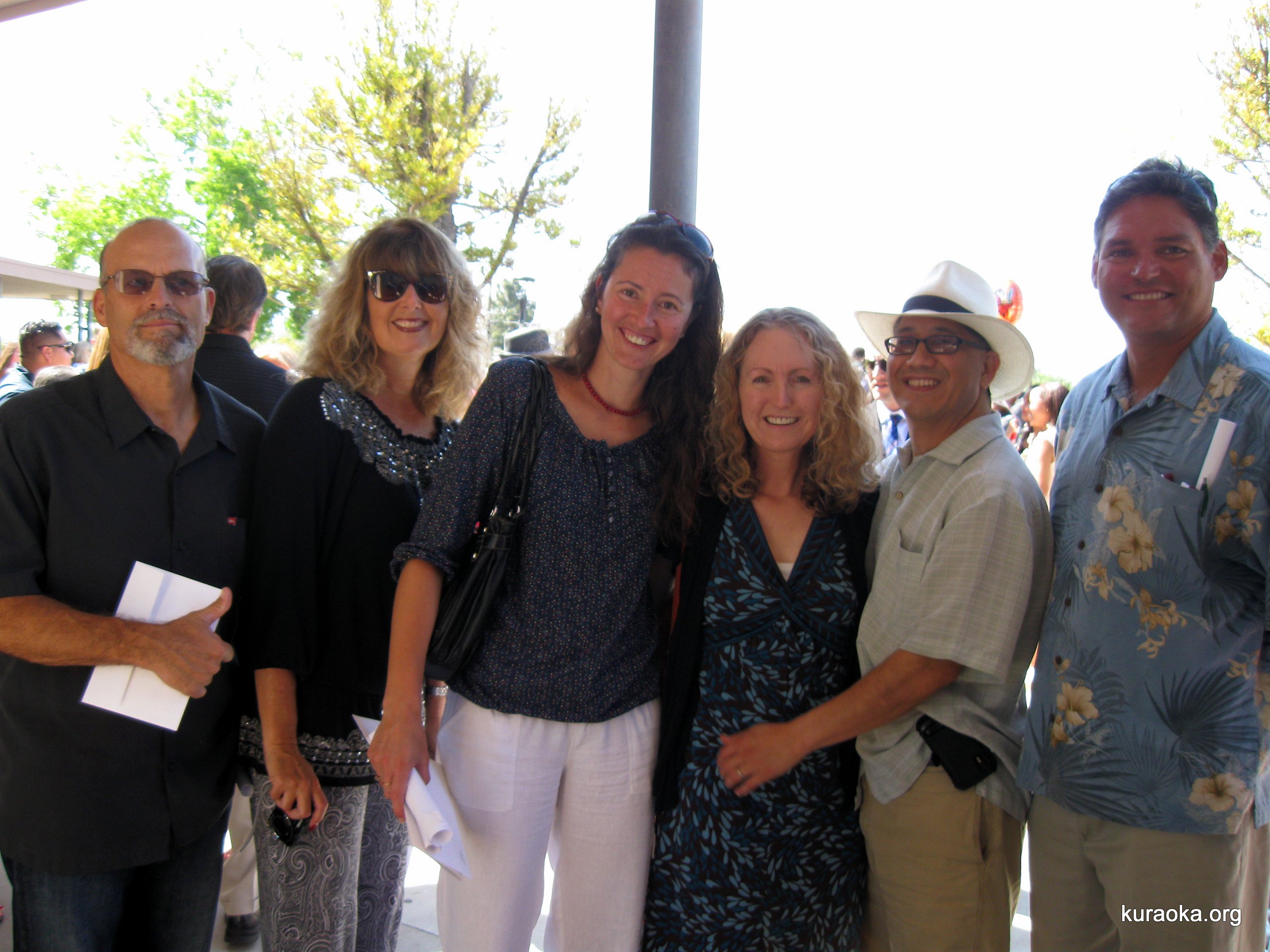 06-07-14: Roy's birthday redux! Here are Roy and friends at Belmont Park. That's Roy on the left, Stephen, and Michael - Alex had a track meet and came just for pizza and the movie. And, Leo invited his friend Garrett to join the fun!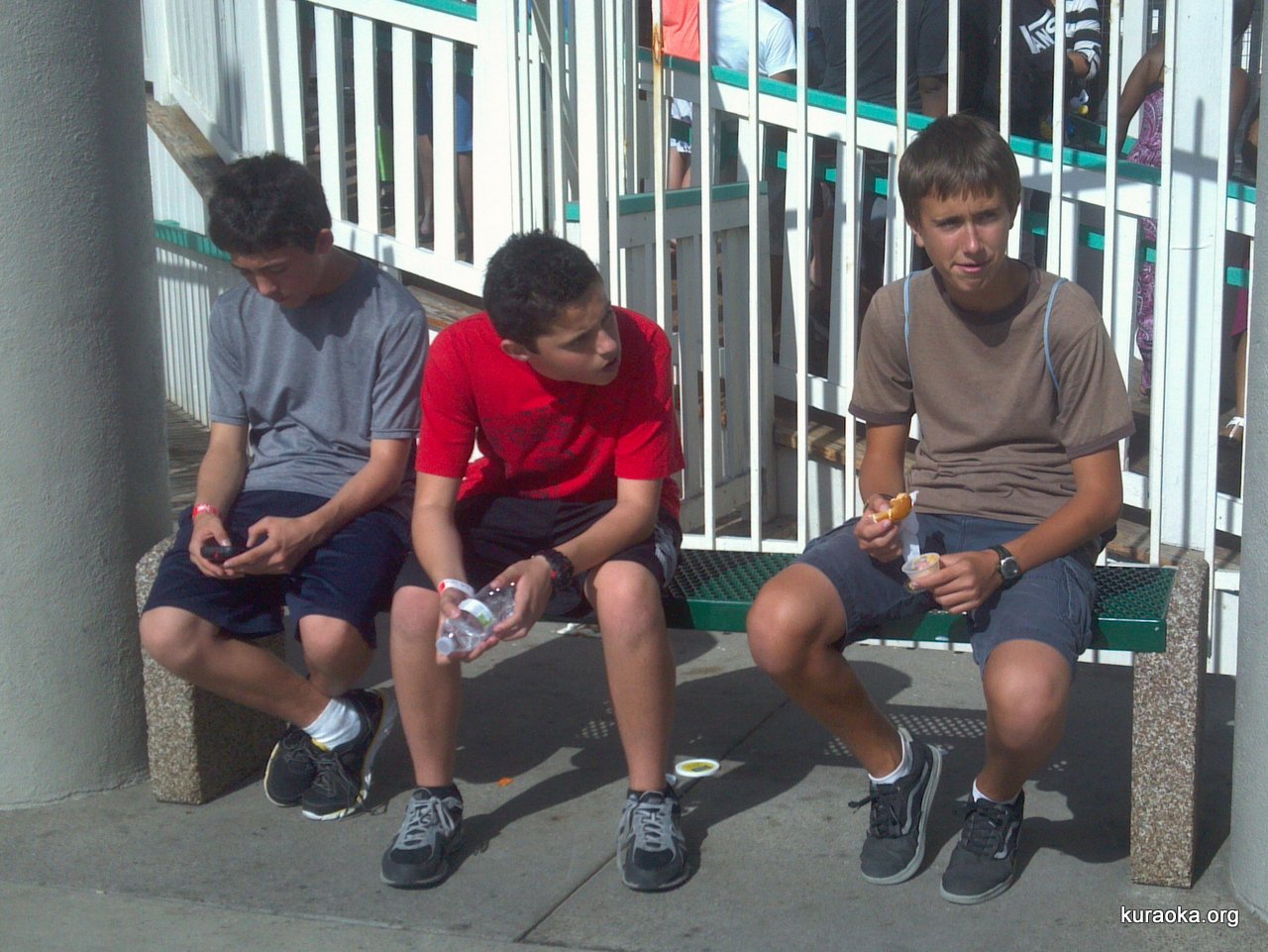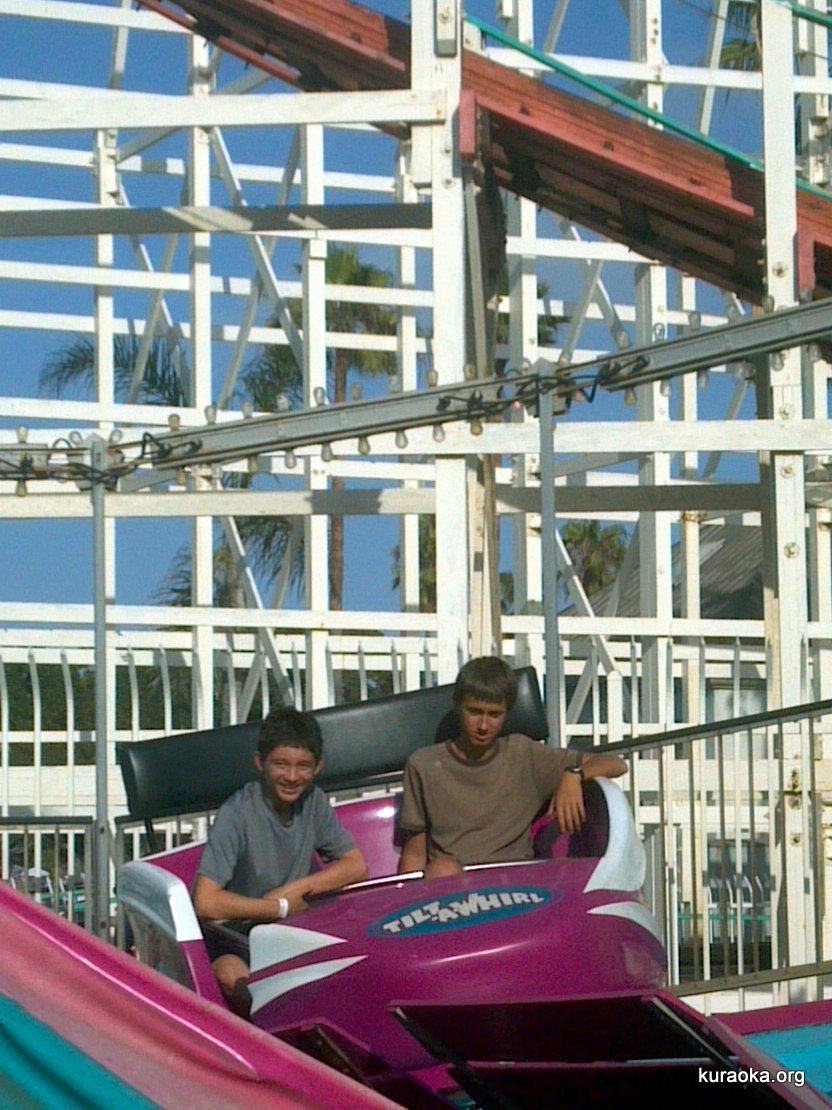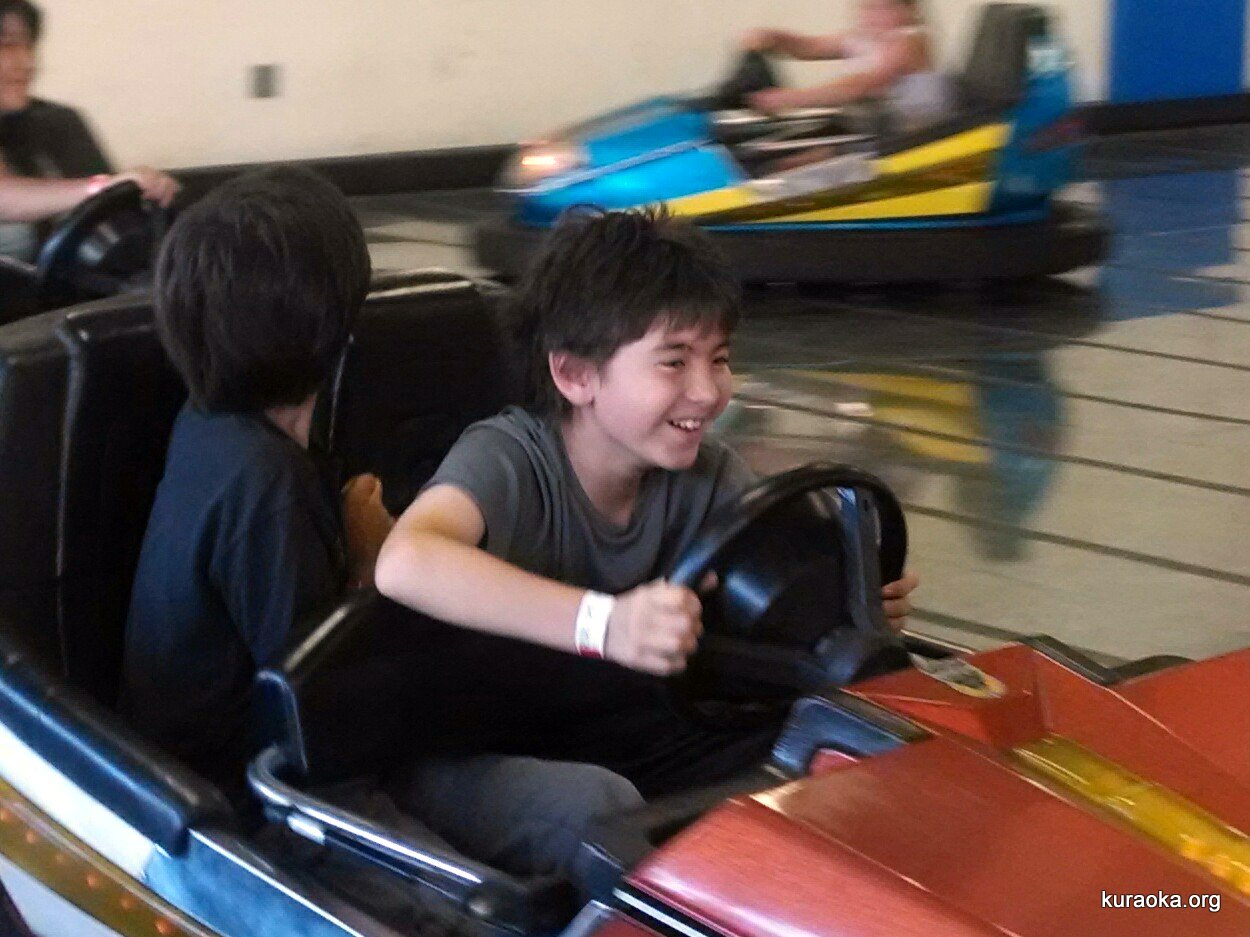 06-05-14: Happy Birthday to Roy! Here he is with a present from a good friend, and again with the selfies and his ice cream cake.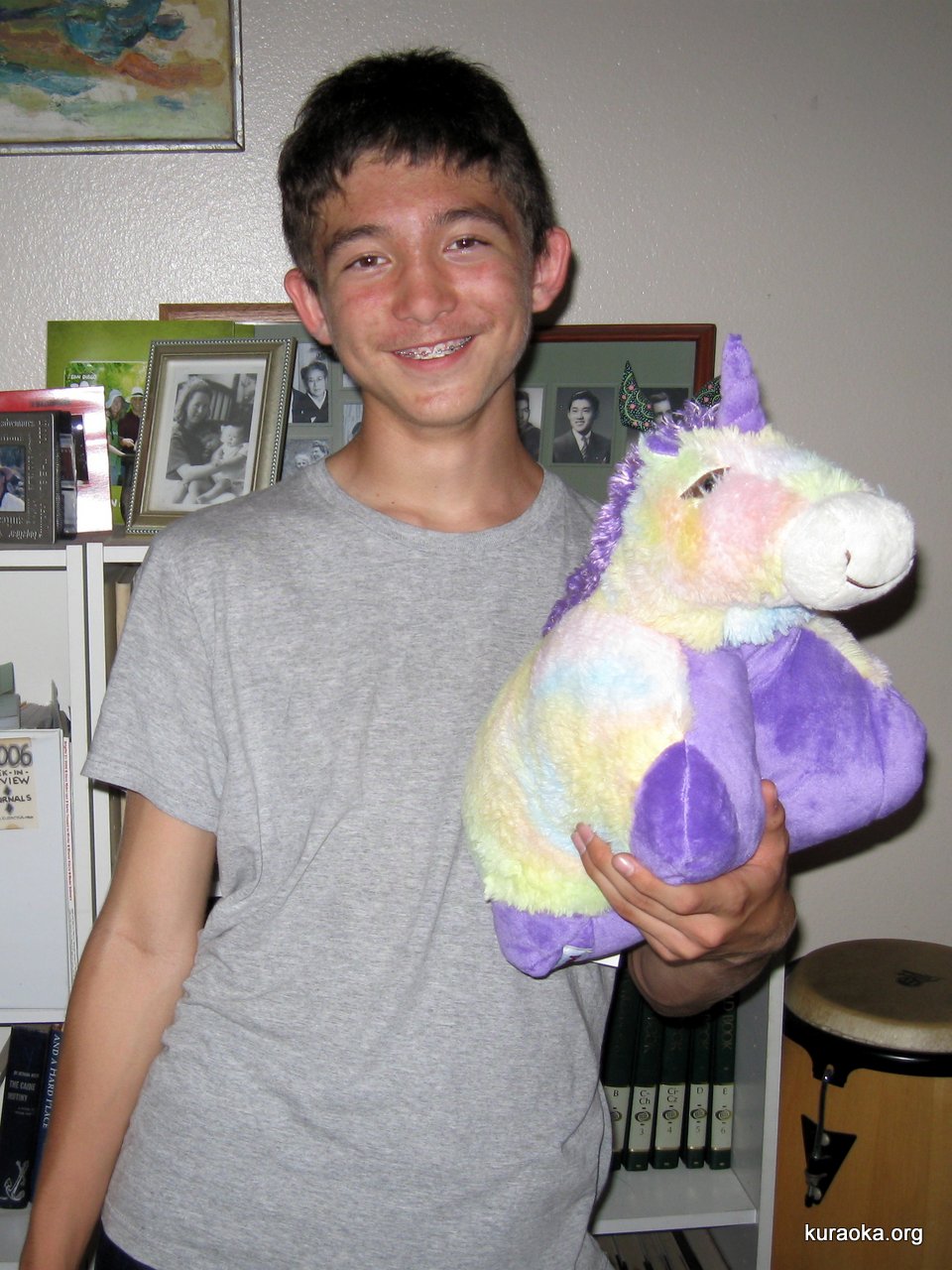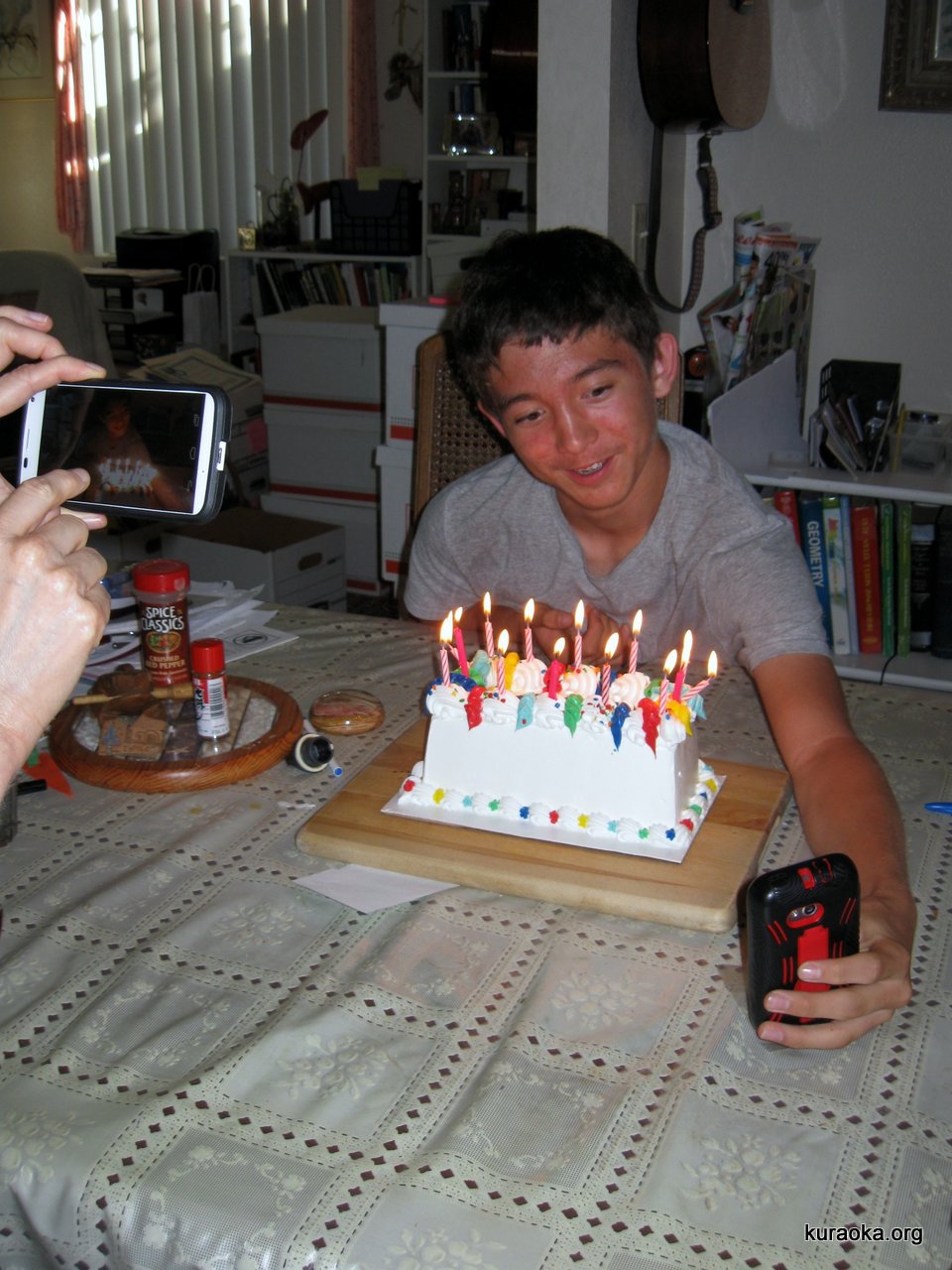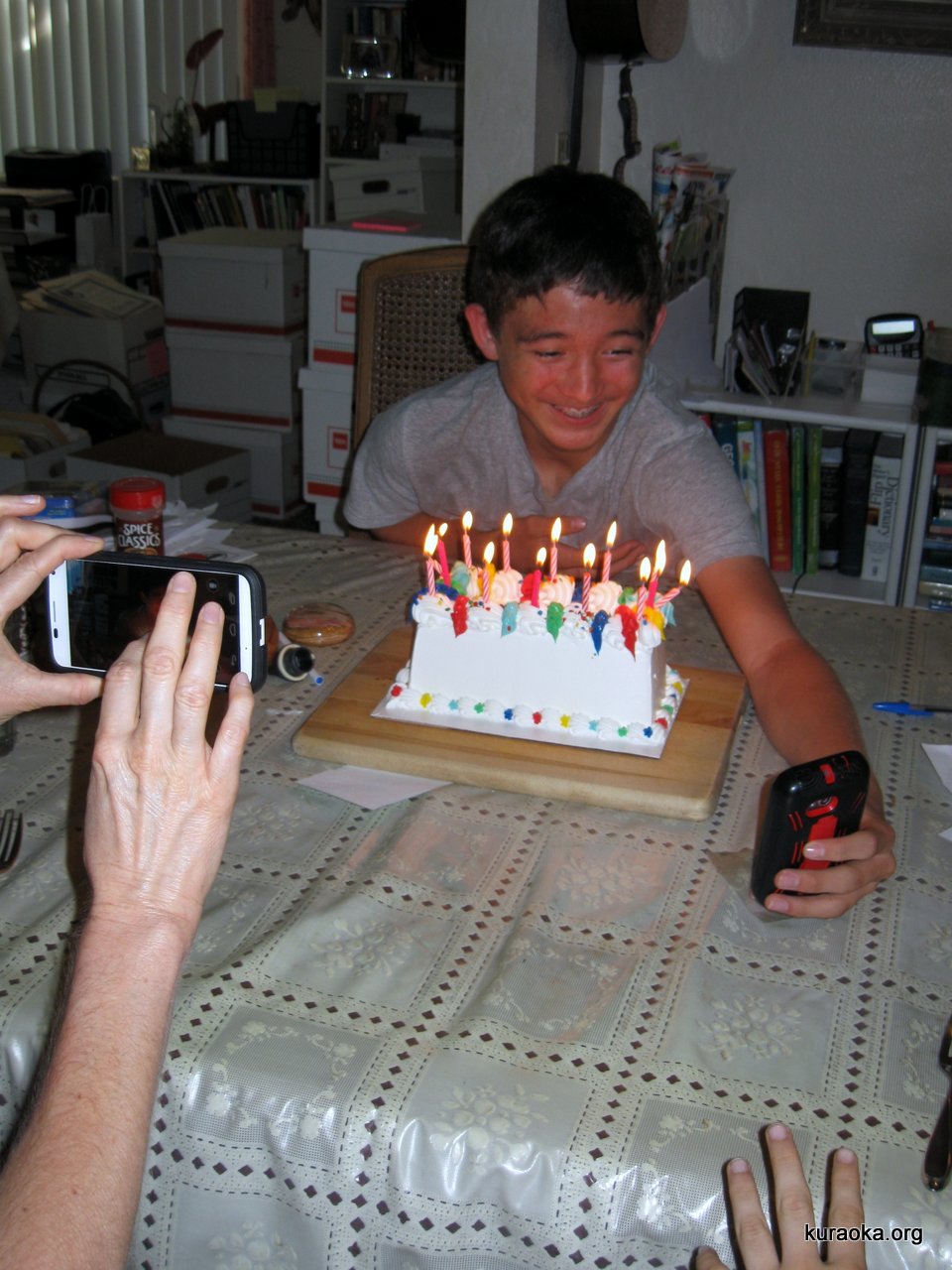 06-03-14: A double fistful of eighth grade awards! Roy mugs it up to celebrate his award of excellence in drama (for lighting), Honor Roll, and the President's Education Award, which requires a GPA of 3.5 or better and an advanced score in the California Standardized Tests in English Language Assessment or Math.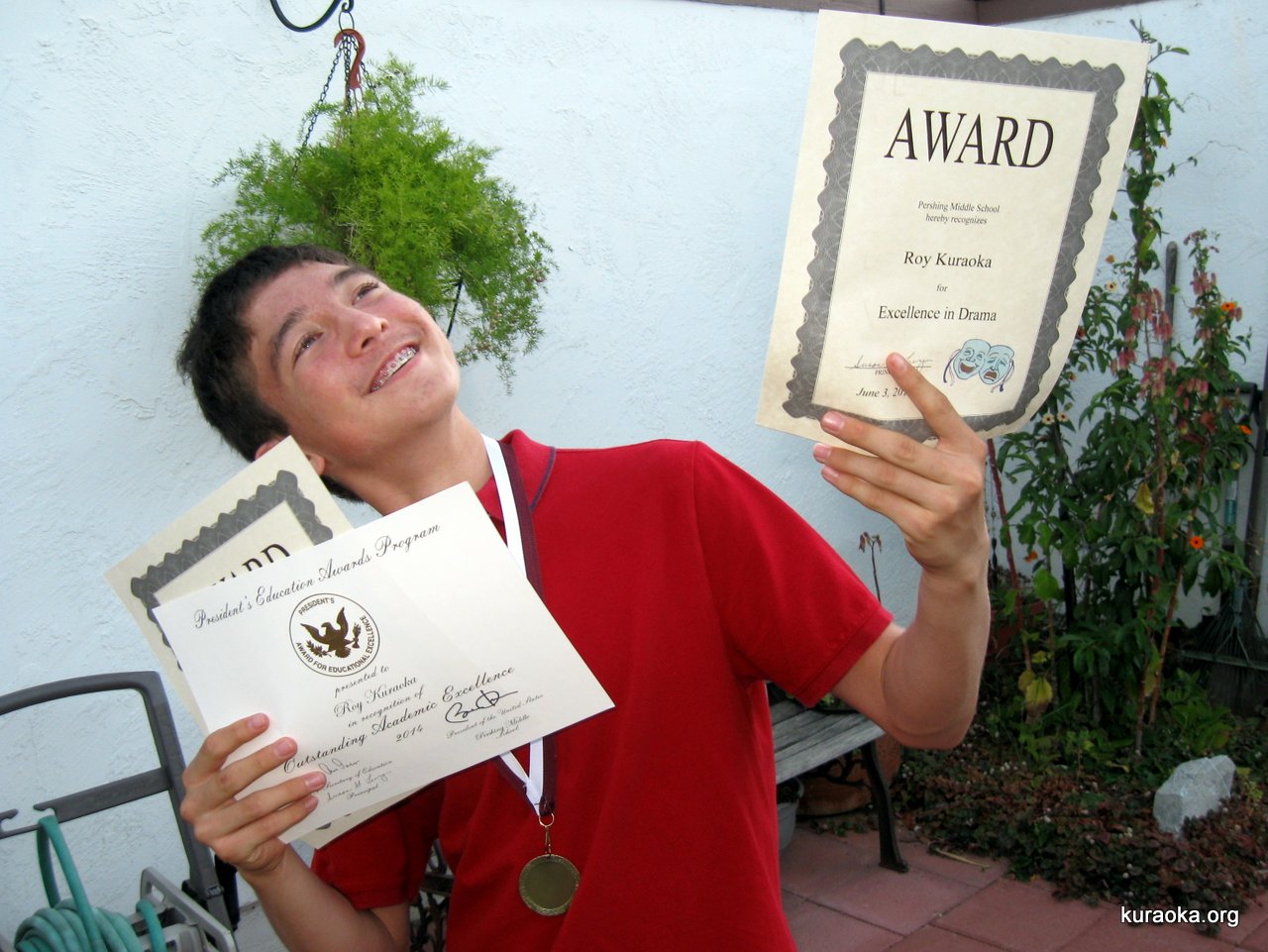 05-30-14: Roy in dress clothes! A doubly rare event: Roy in long pants and a long-sleeved shirt and Roy heading to a school dance! But first, he does "Let Me Take a Selfie."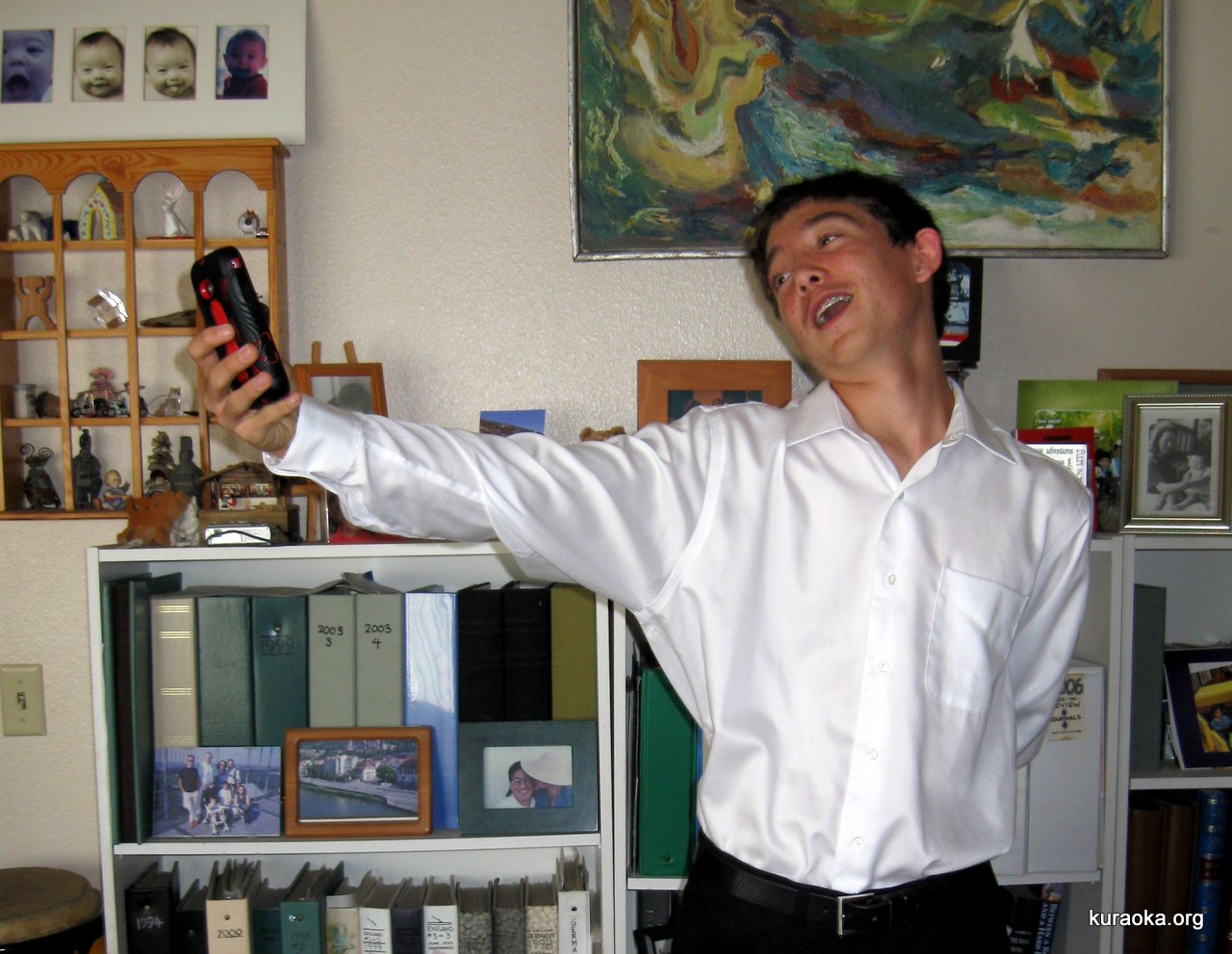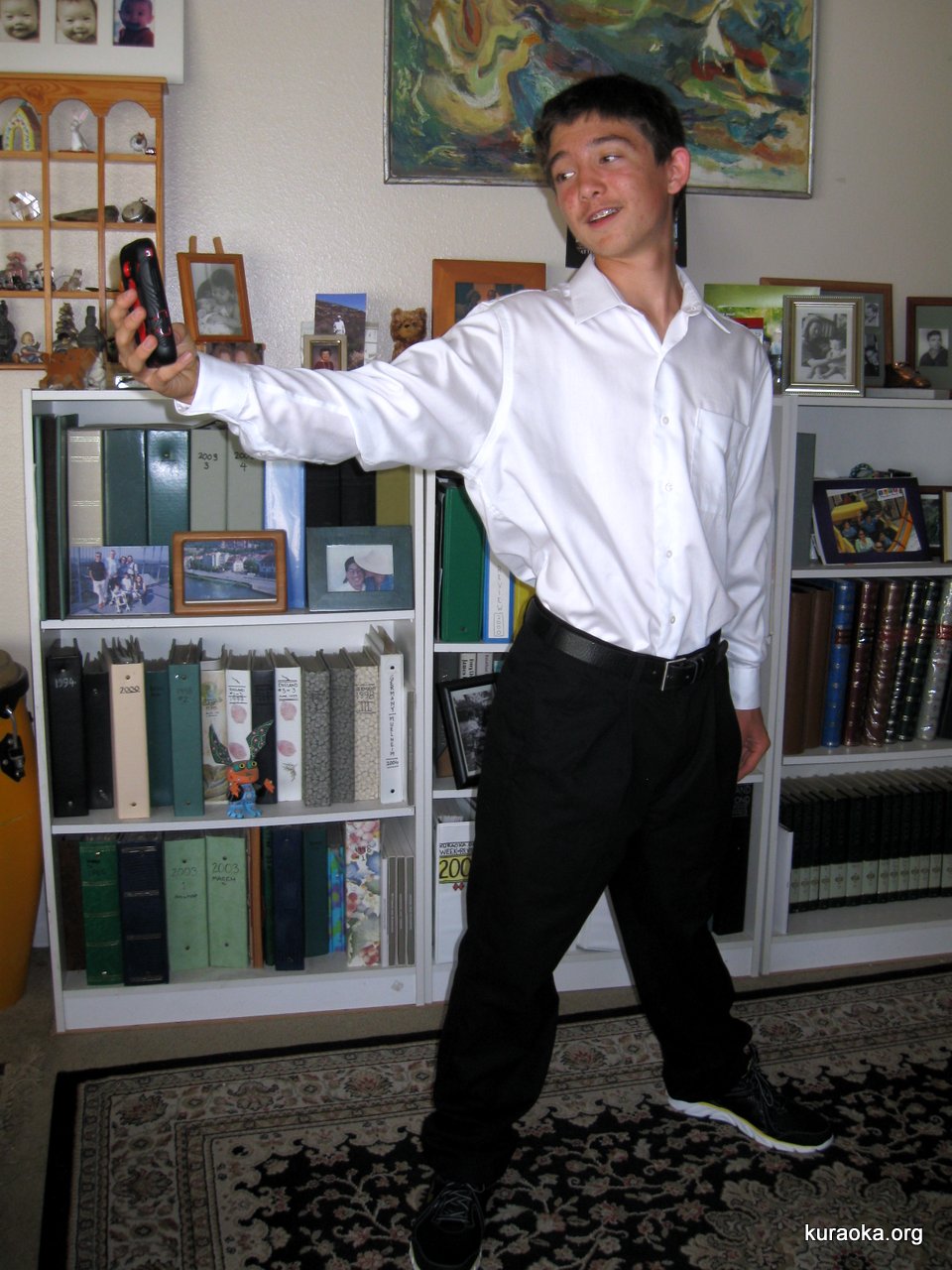 05-11-14: Mother's Day! Apparently Shadow drove us to Mission Bay, where we had a picnic.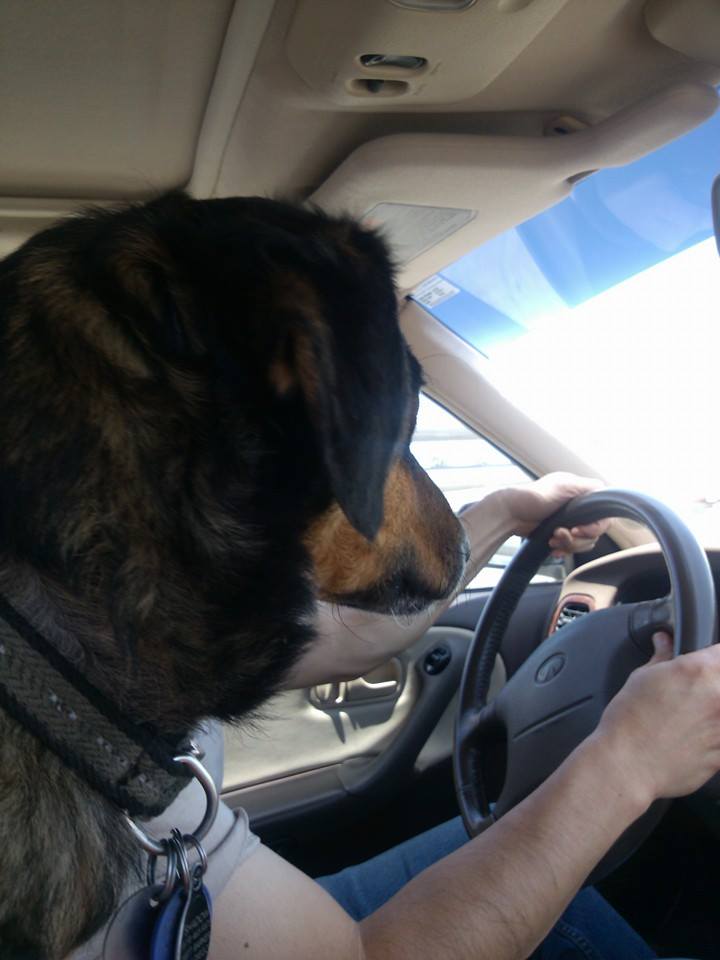 05-04-14: Revisiting Japan with Grammy and Baba! Grammy came down for a visit and we looked at photos from Japan and went to dinner at Shizuoka.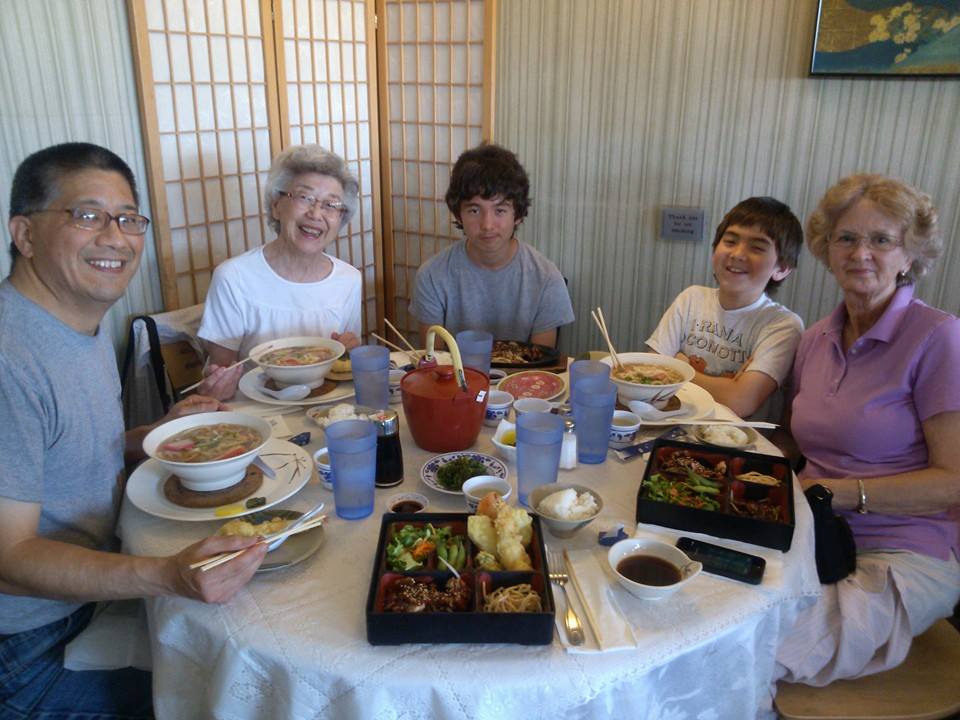 04-26-14: A celebratory late lunch at Sunrise Buffet! Here's Leo and Ondine, and Roy and his ever-on companion (sigh).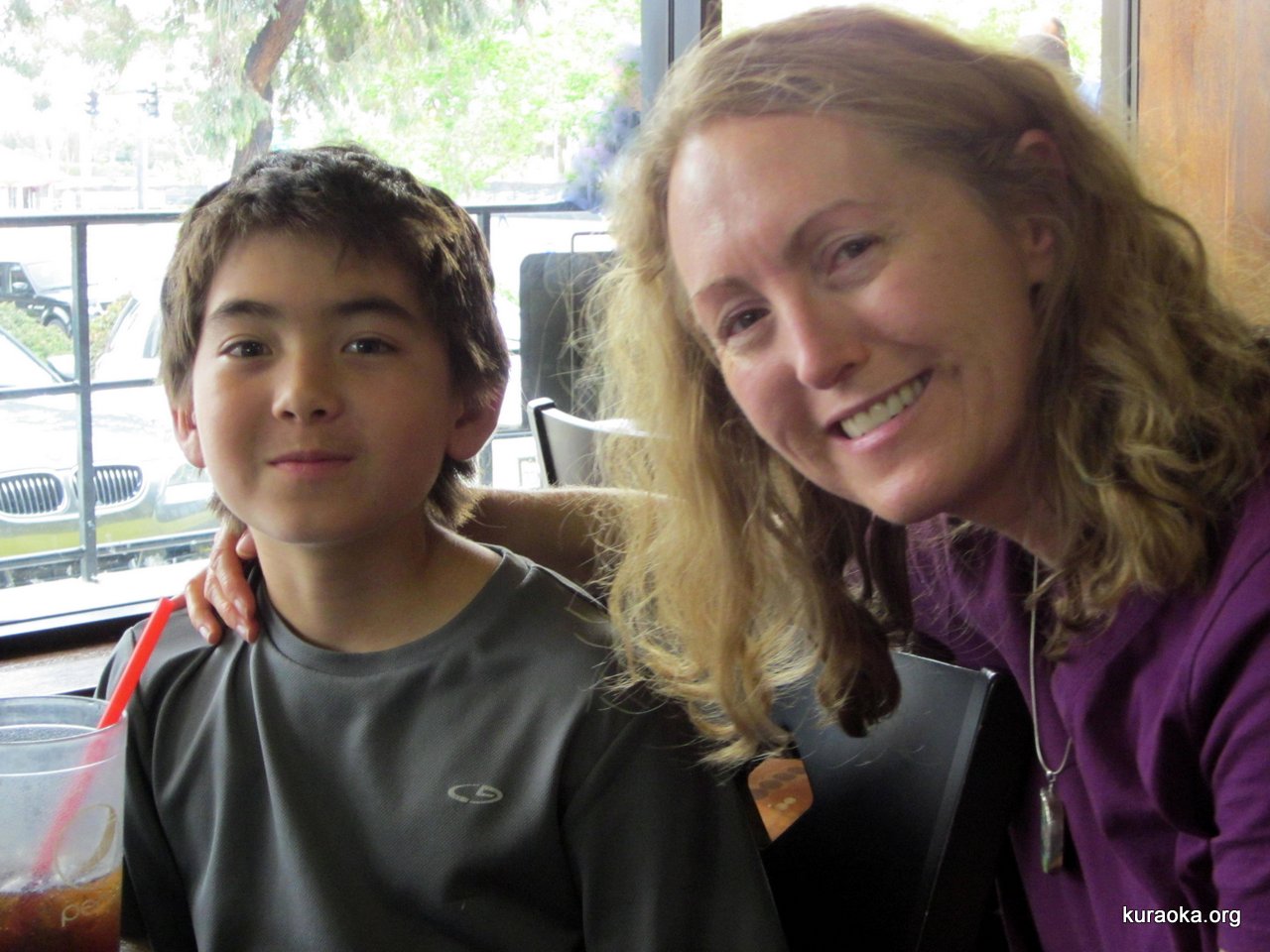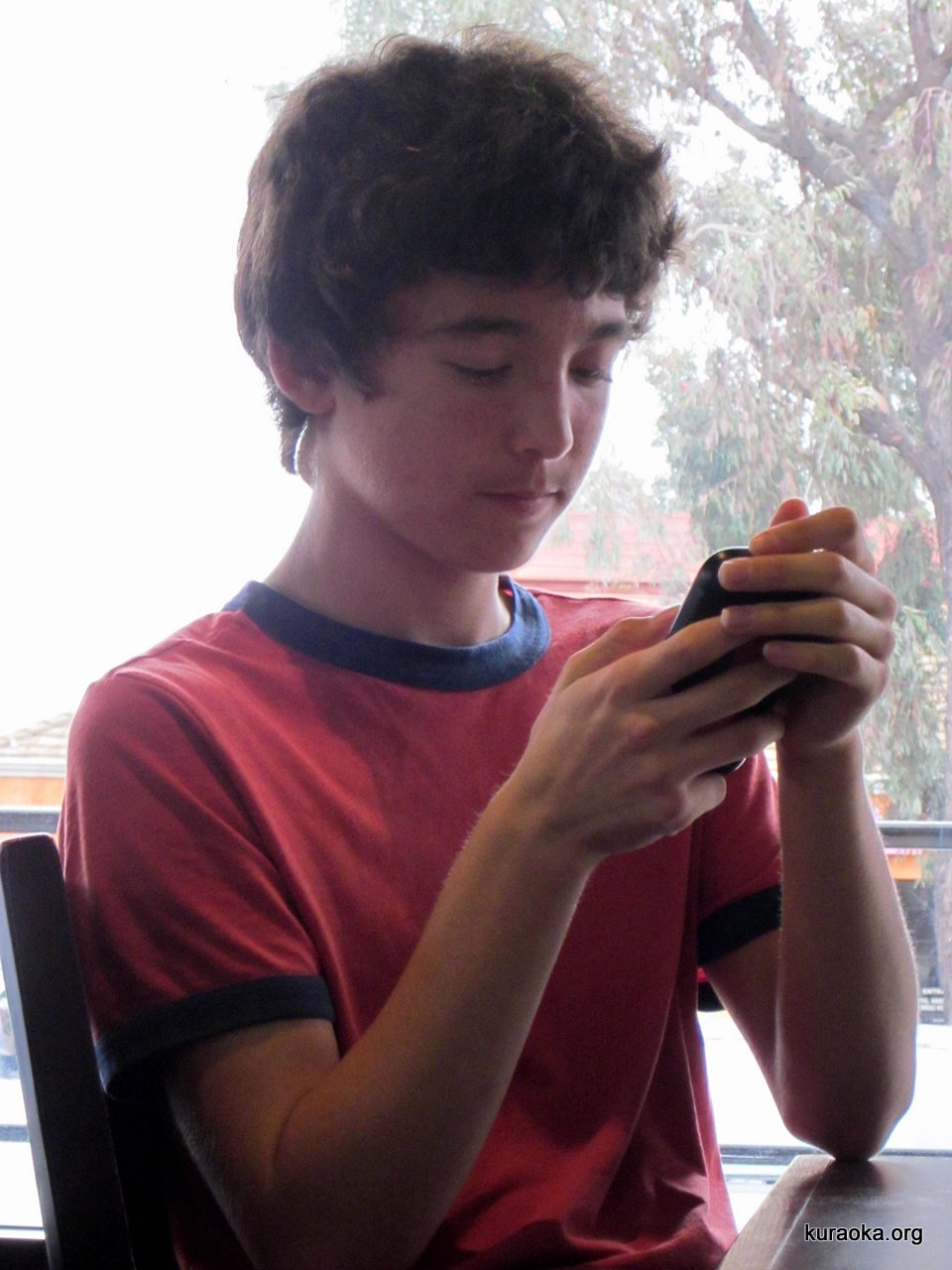 04-23-14: Annie! Roy worked tech crew on Pershing Middle School's production of Annie! Here's a blurry zoomed-in photo of him taking his bow.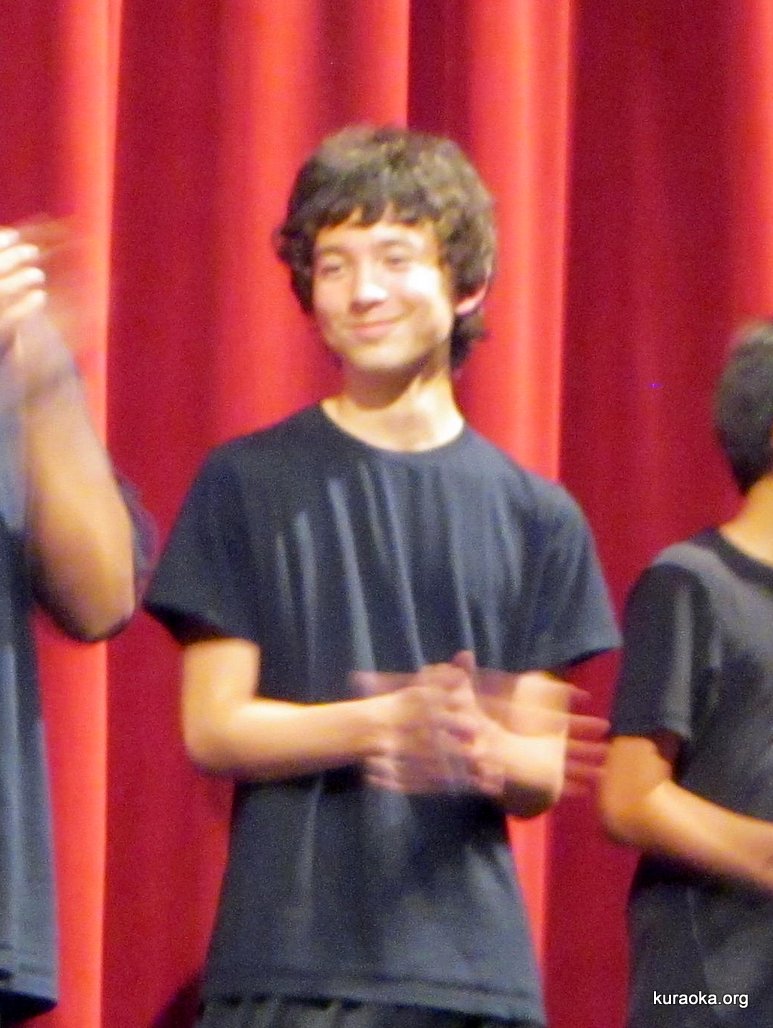 04-20-14: The Easter Bunny visited! The Easter Bunny left a trail of jelly beans and 31 eggs to find, plus other treats! In the last photo, you can see our two kints, each focusing on what interests him most.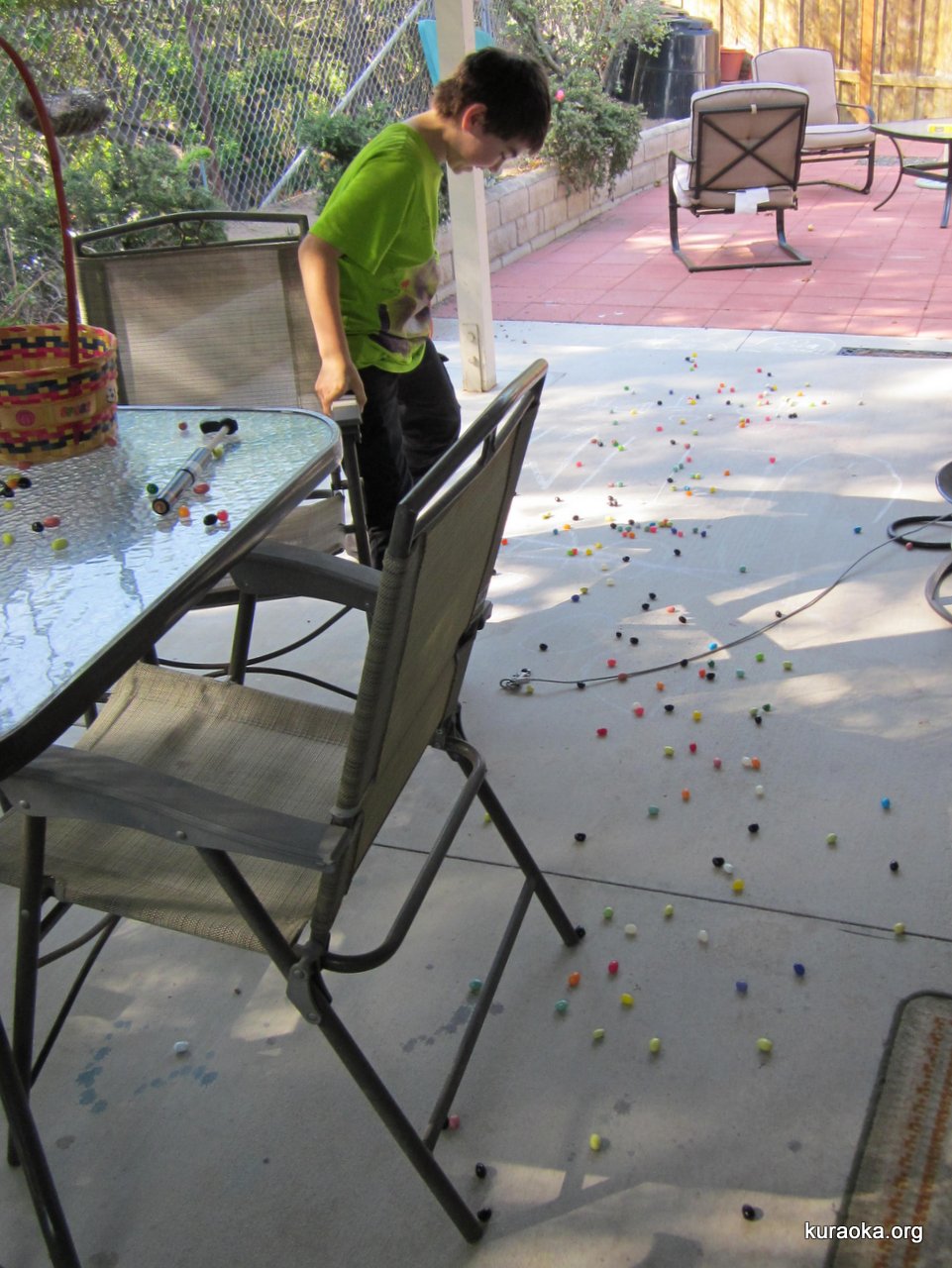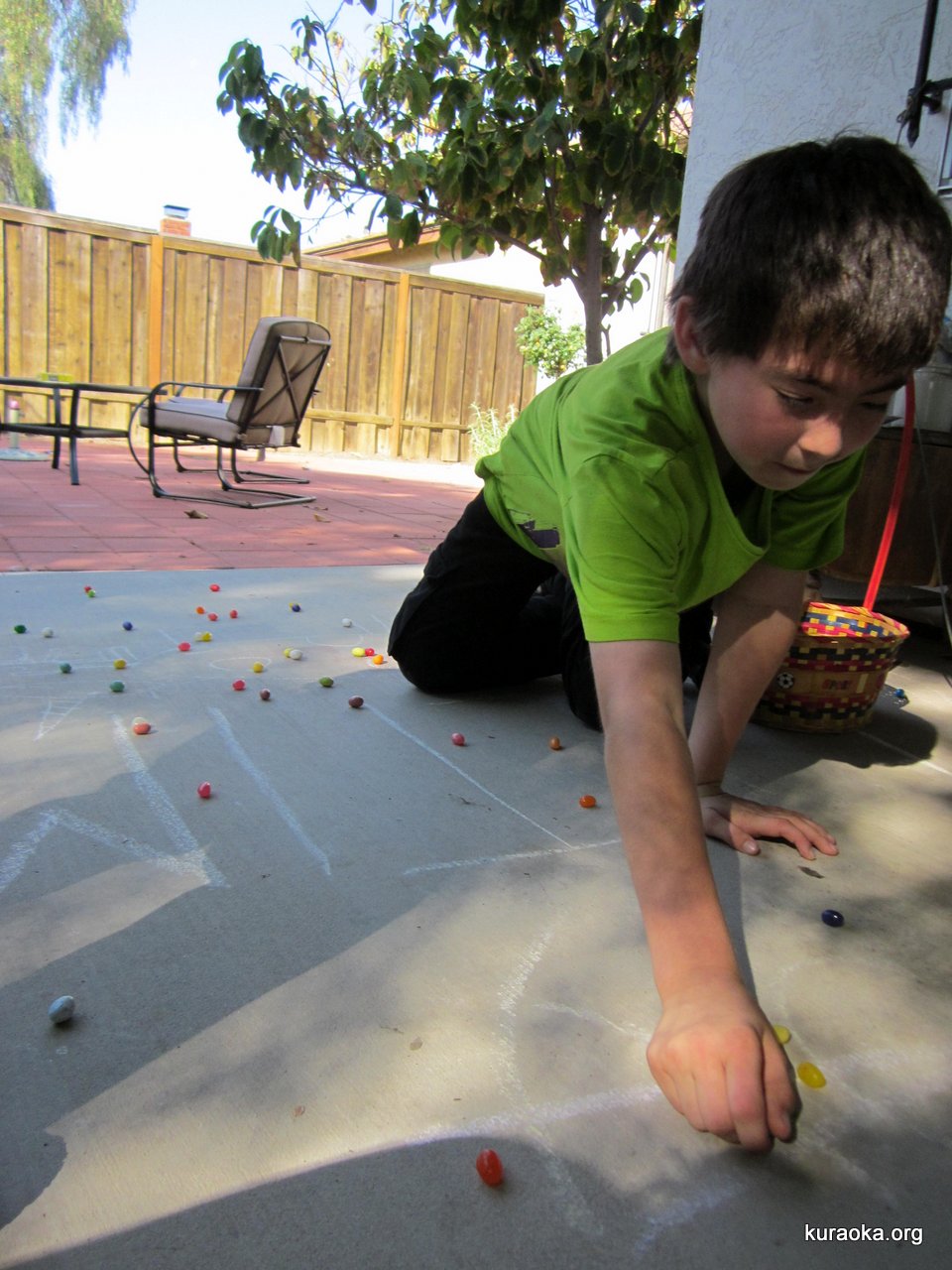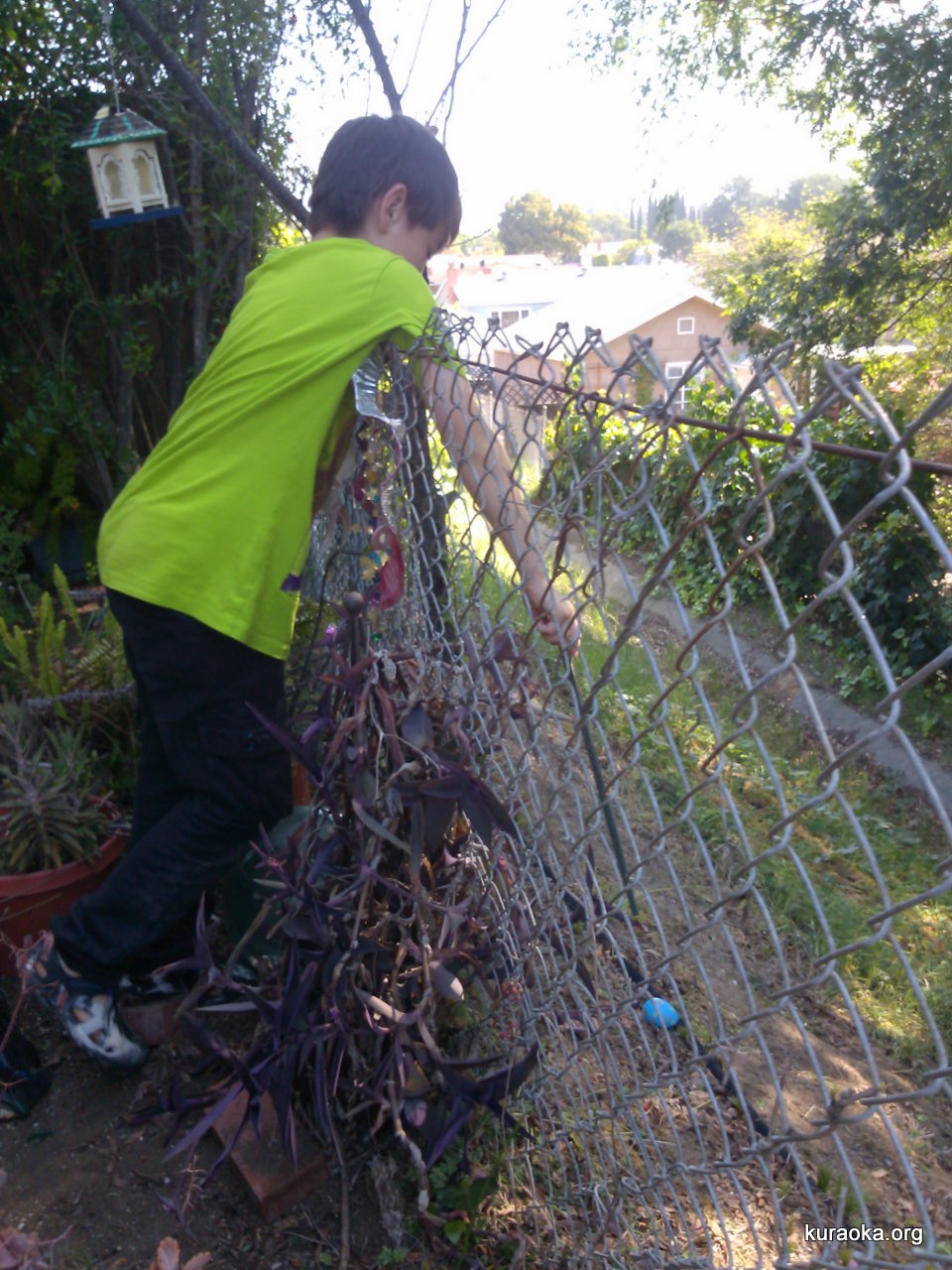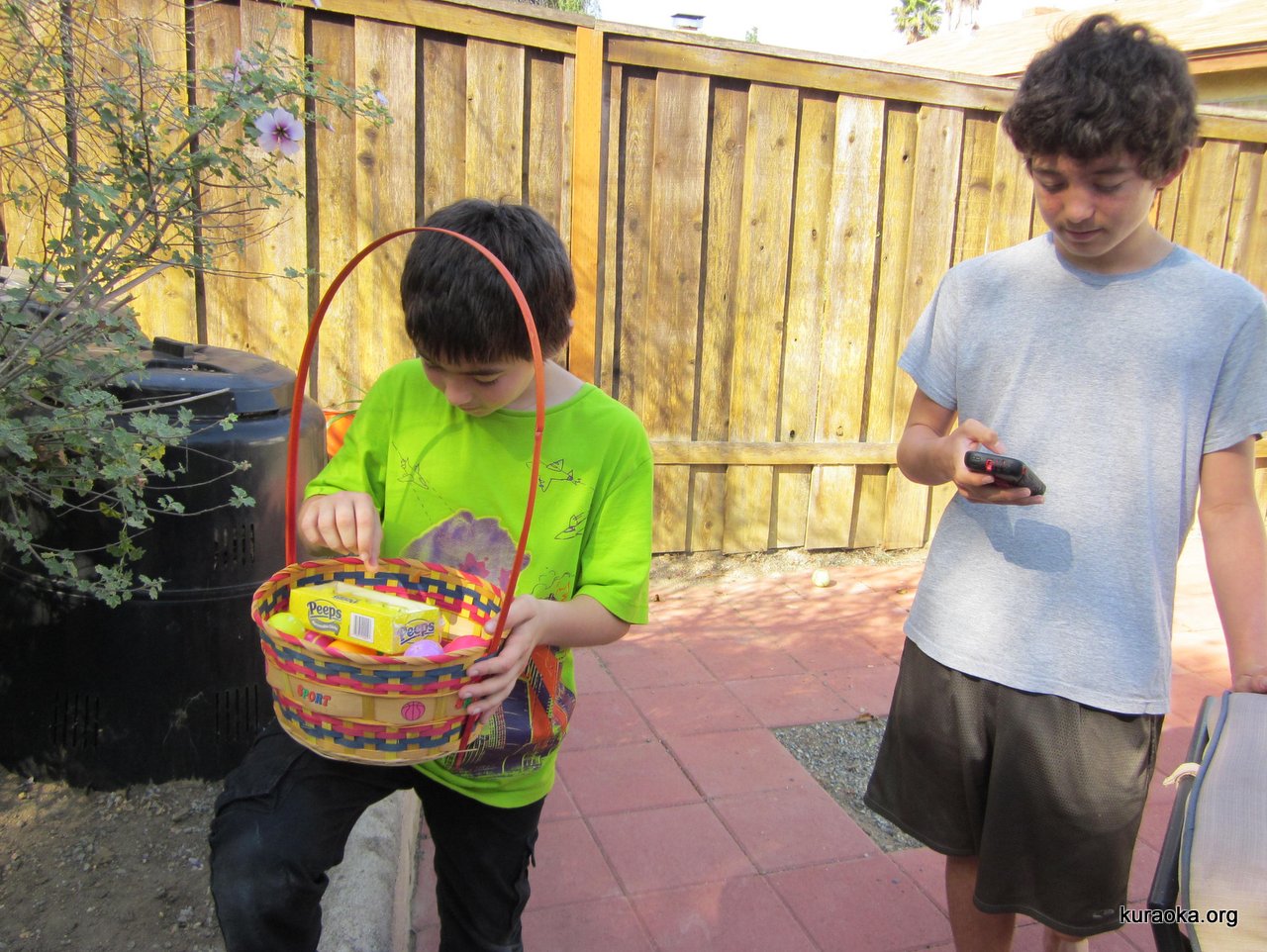 04-13-14: Shadow's first visit to the dog beach in Coronado. He's a happy dog!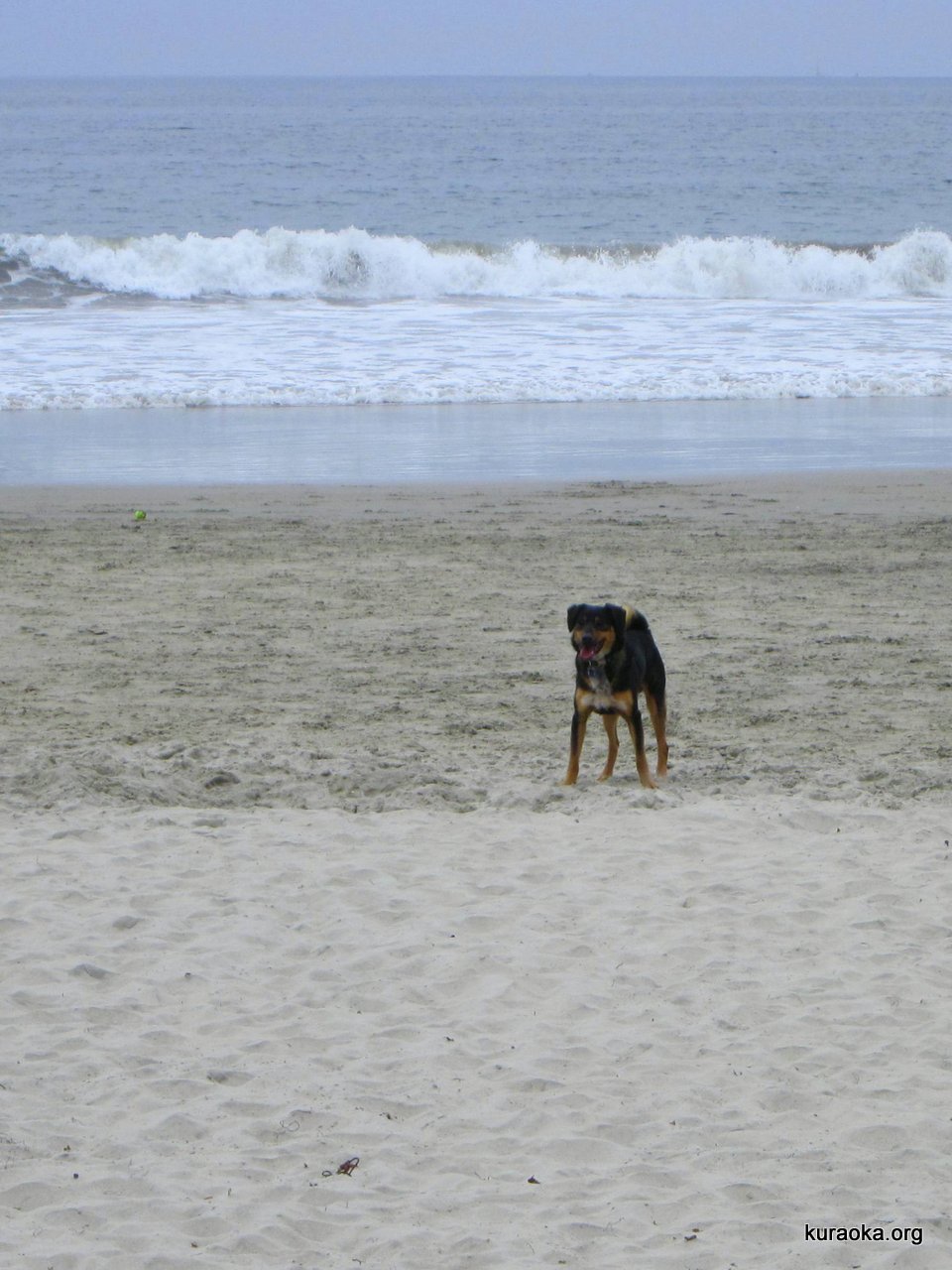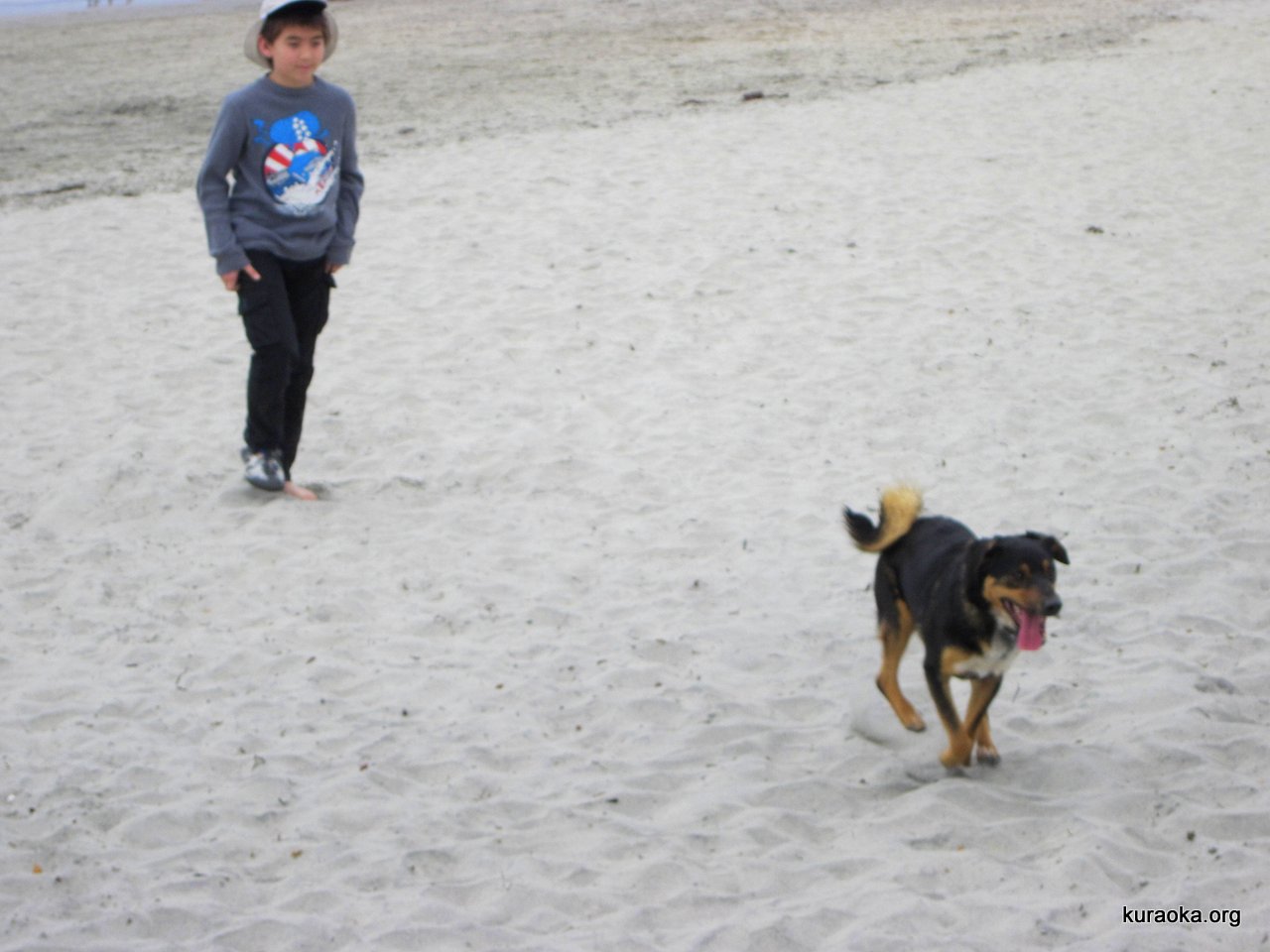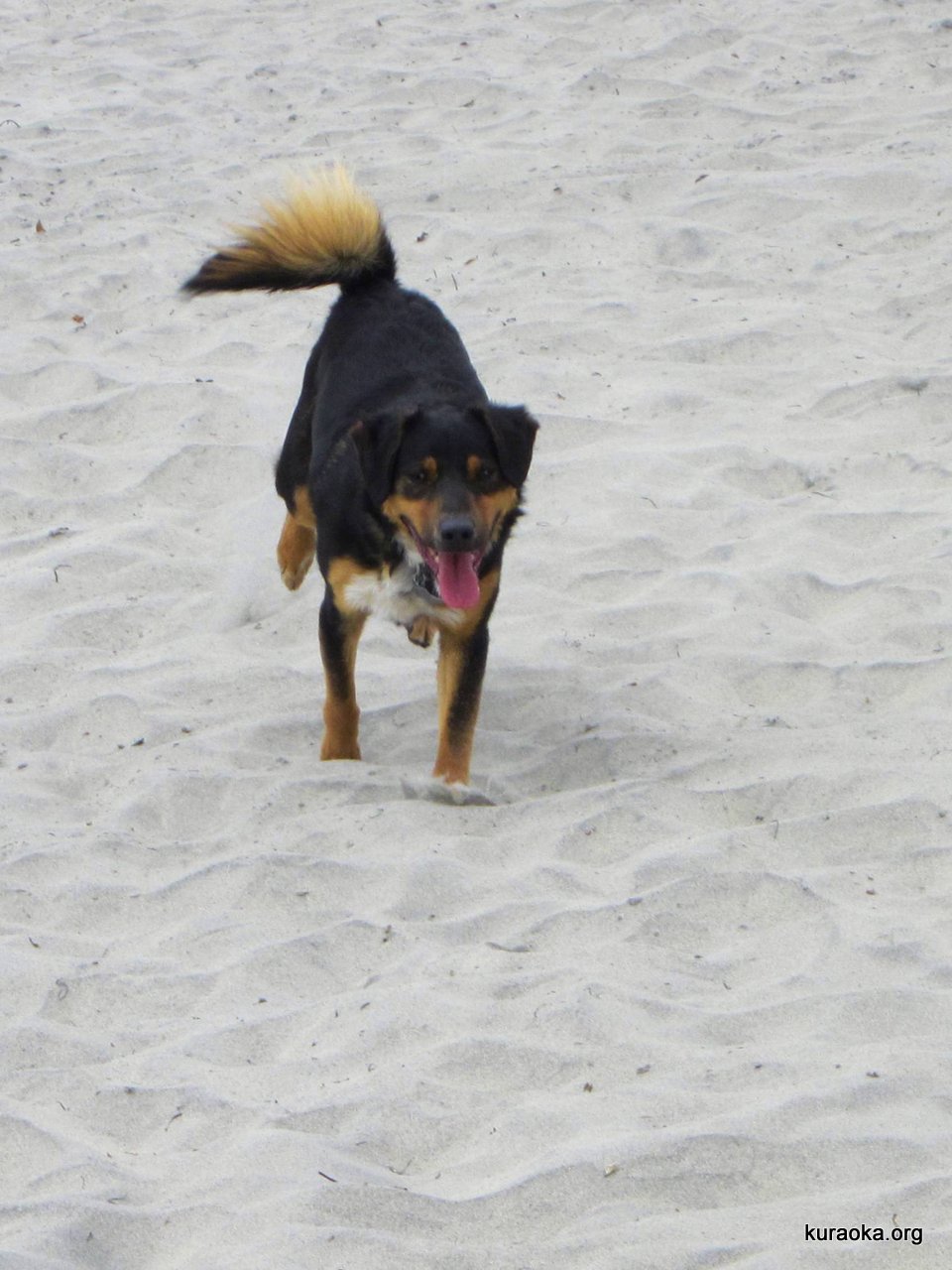 04-02-14: Leo and Roy at the California Science Center. Here is Leo with his block creation, and Roy floating in space near the ISS.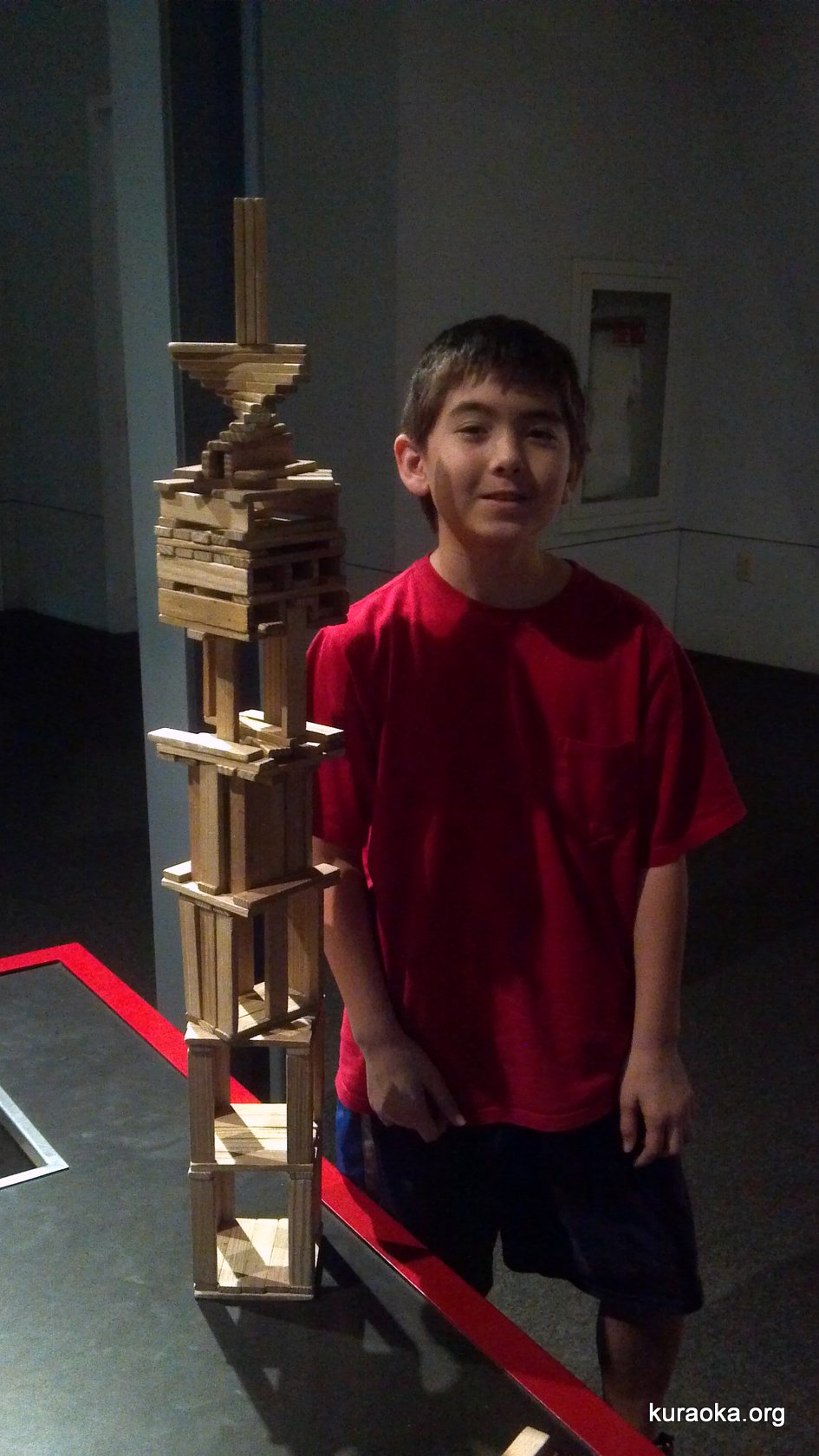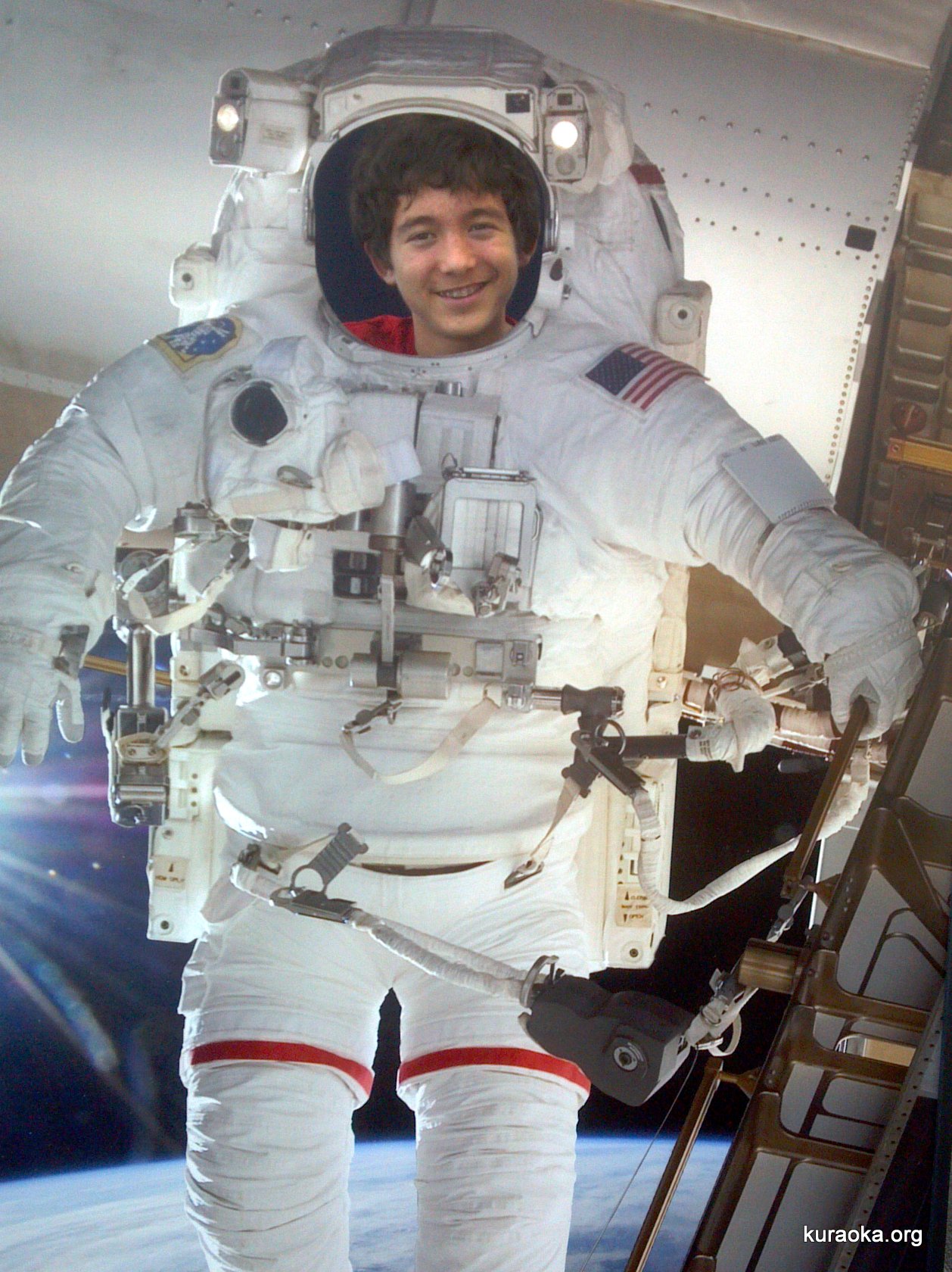 03-29-14: Happy Anniversary! We foisted the kints onto Barbara and enjoyed a quiet meal at Panda Country in Clairemont, where we had our rehearsal dinner. It was excellent, as always! We think the last time we were there was maybe two or three aniversaries ago.

03-23-14: Just another pleasant Sunday afternoon. Leo and Ondine enjoy their books, Shadow enjoys his newfound ball, and Roy enjoys blowing bubbles. You're never too old for bubbles!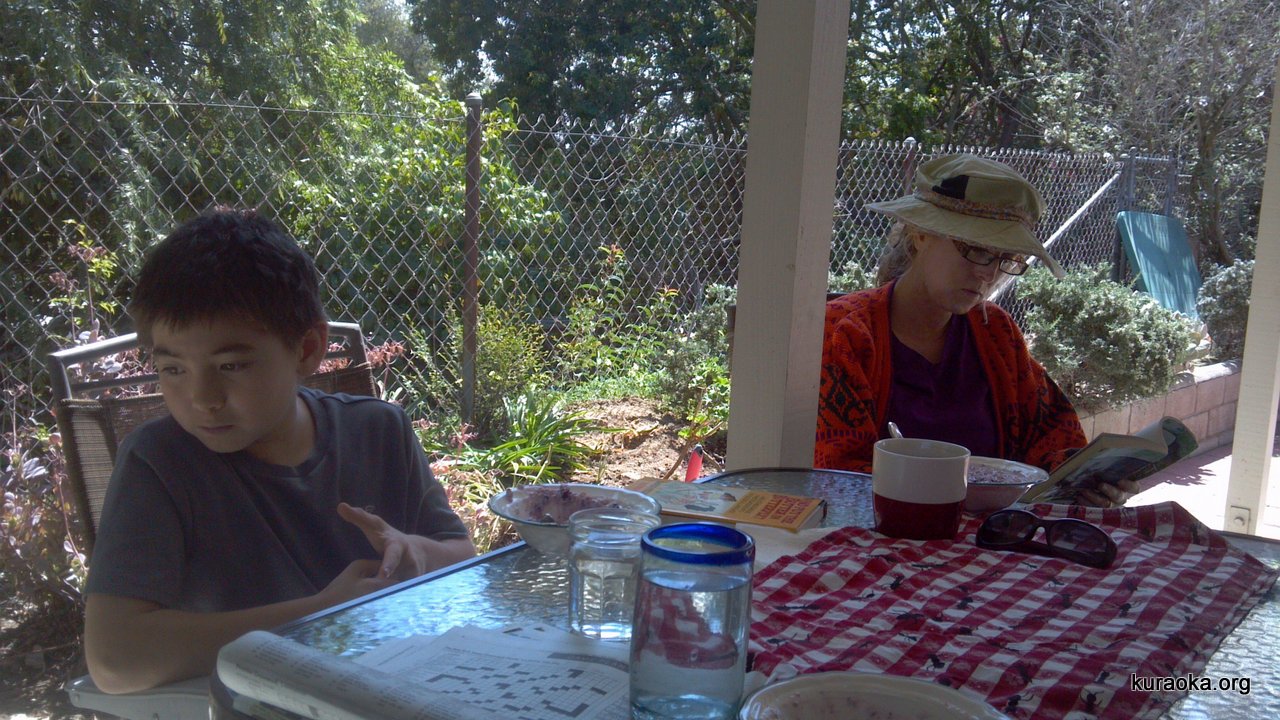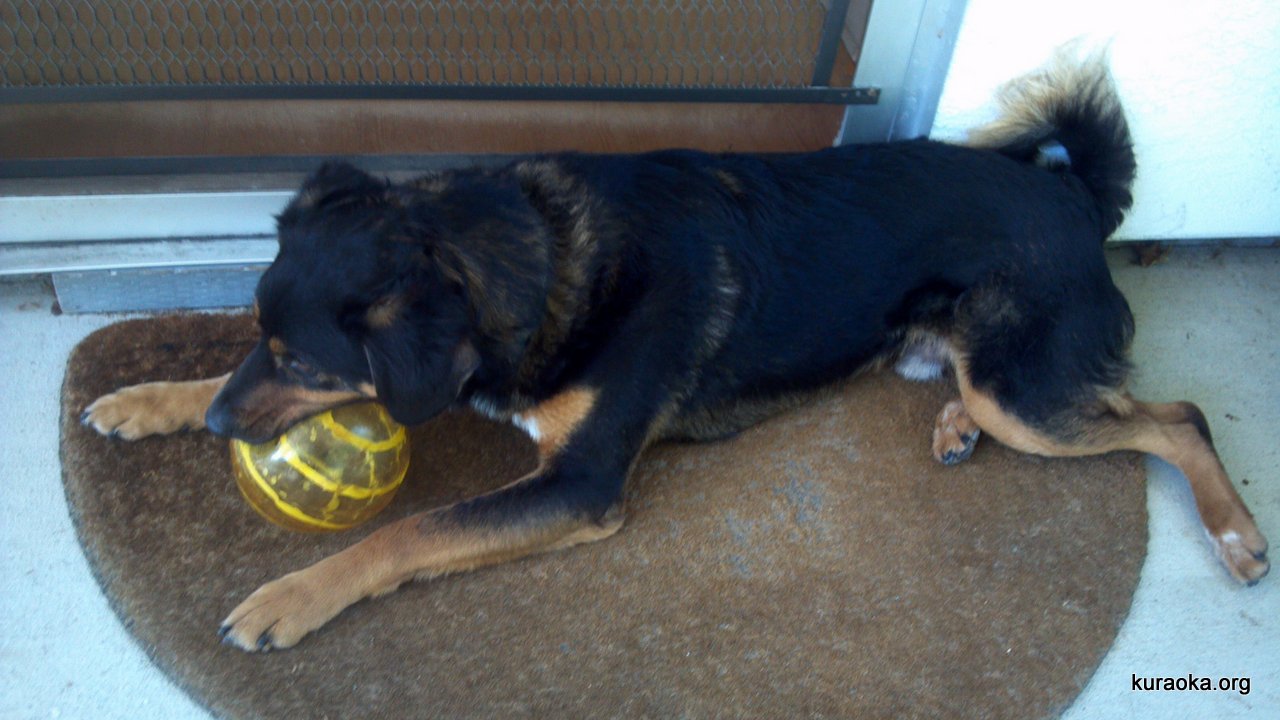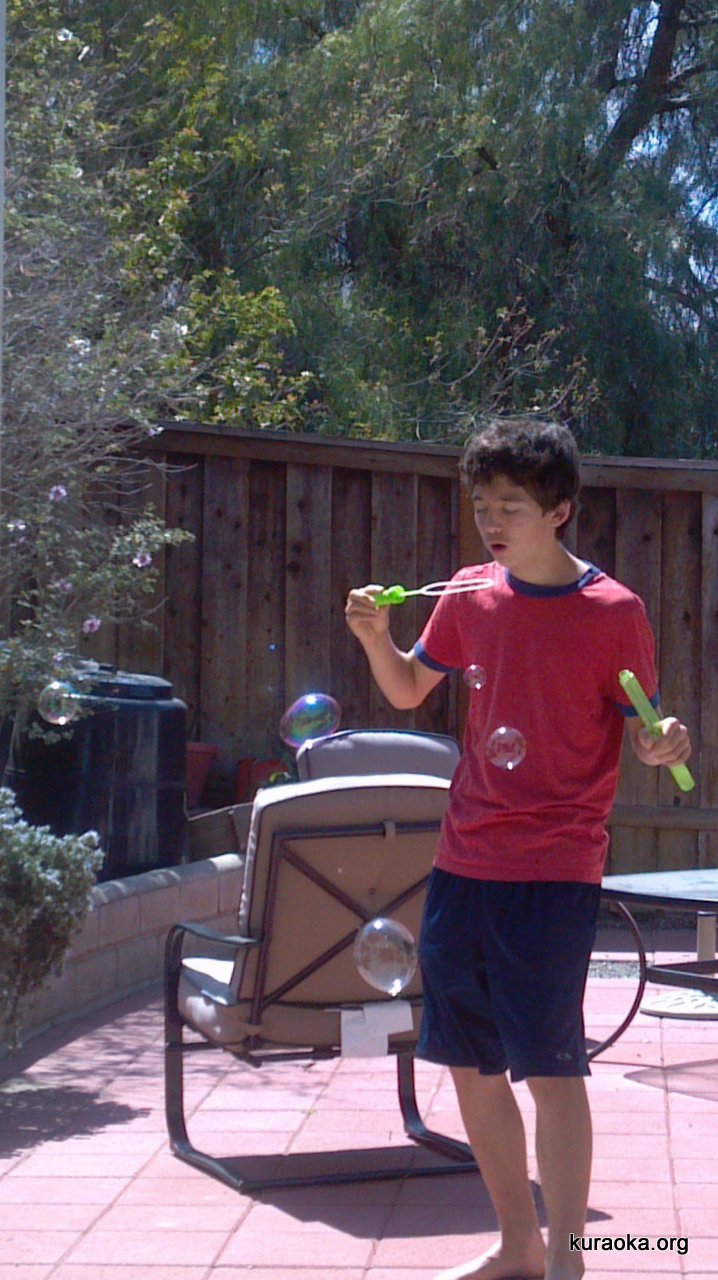 03-18-14: Our Wedding Roses! Just ten days from our anniversary and they're in bloom right outside out bedroom window.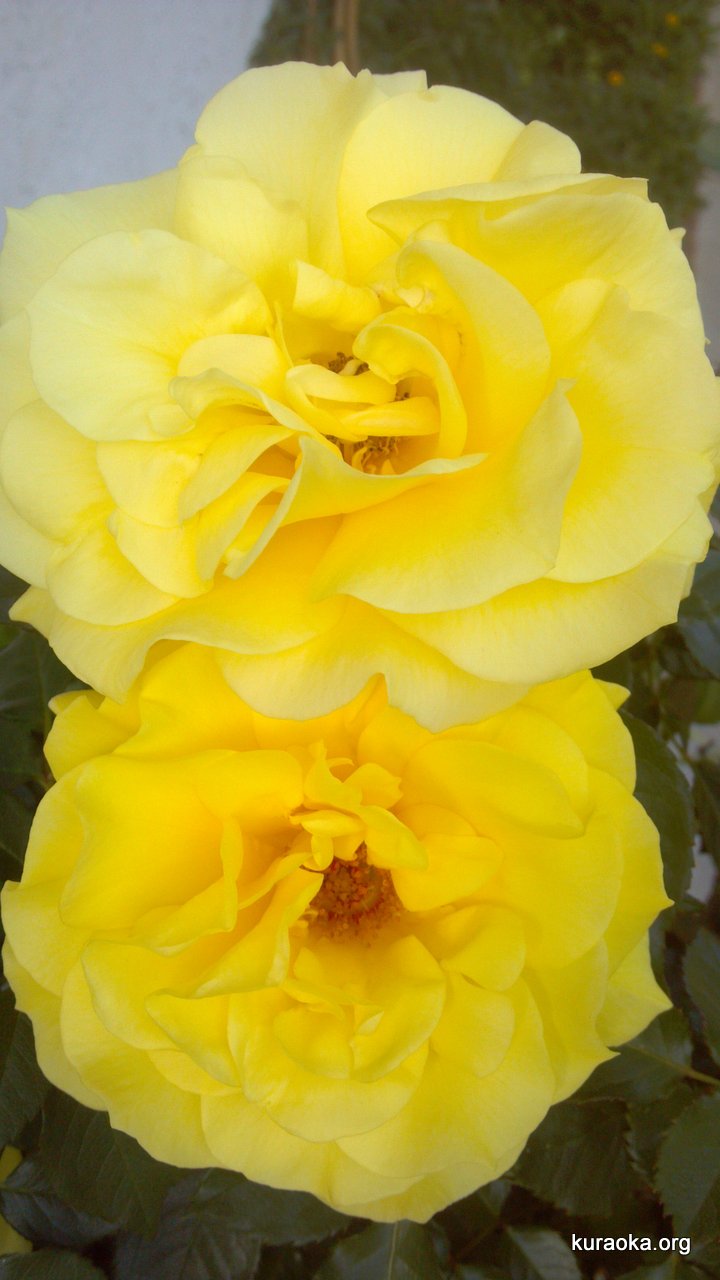 02-16-14: Santa Monica Beach. Here are Leo and Roy on the beach, rooting around in the sand.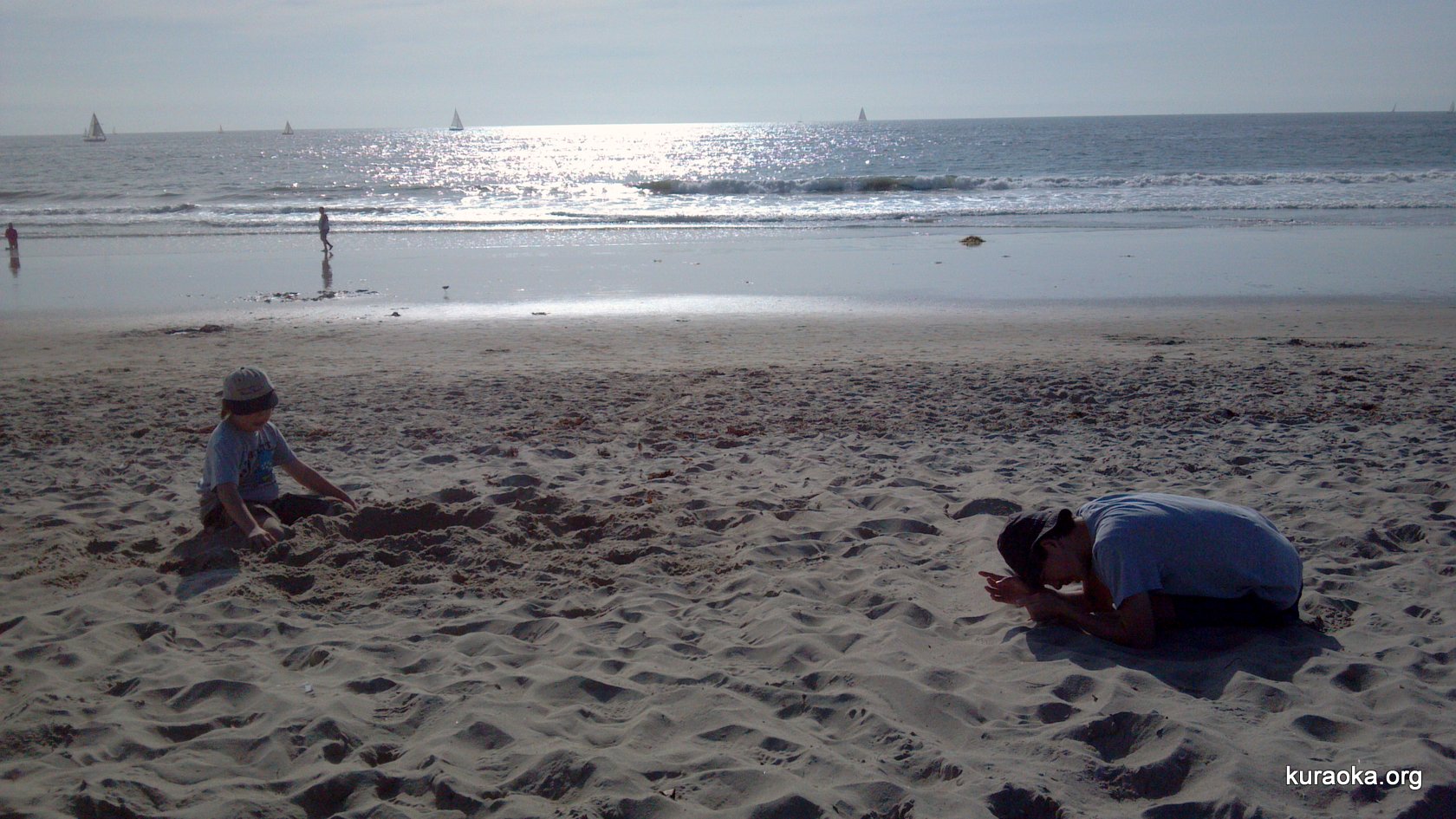 01-20-14: USS Midway Museum. Here are Roy at lunch and Leo at the controls of an A-6 Intruder.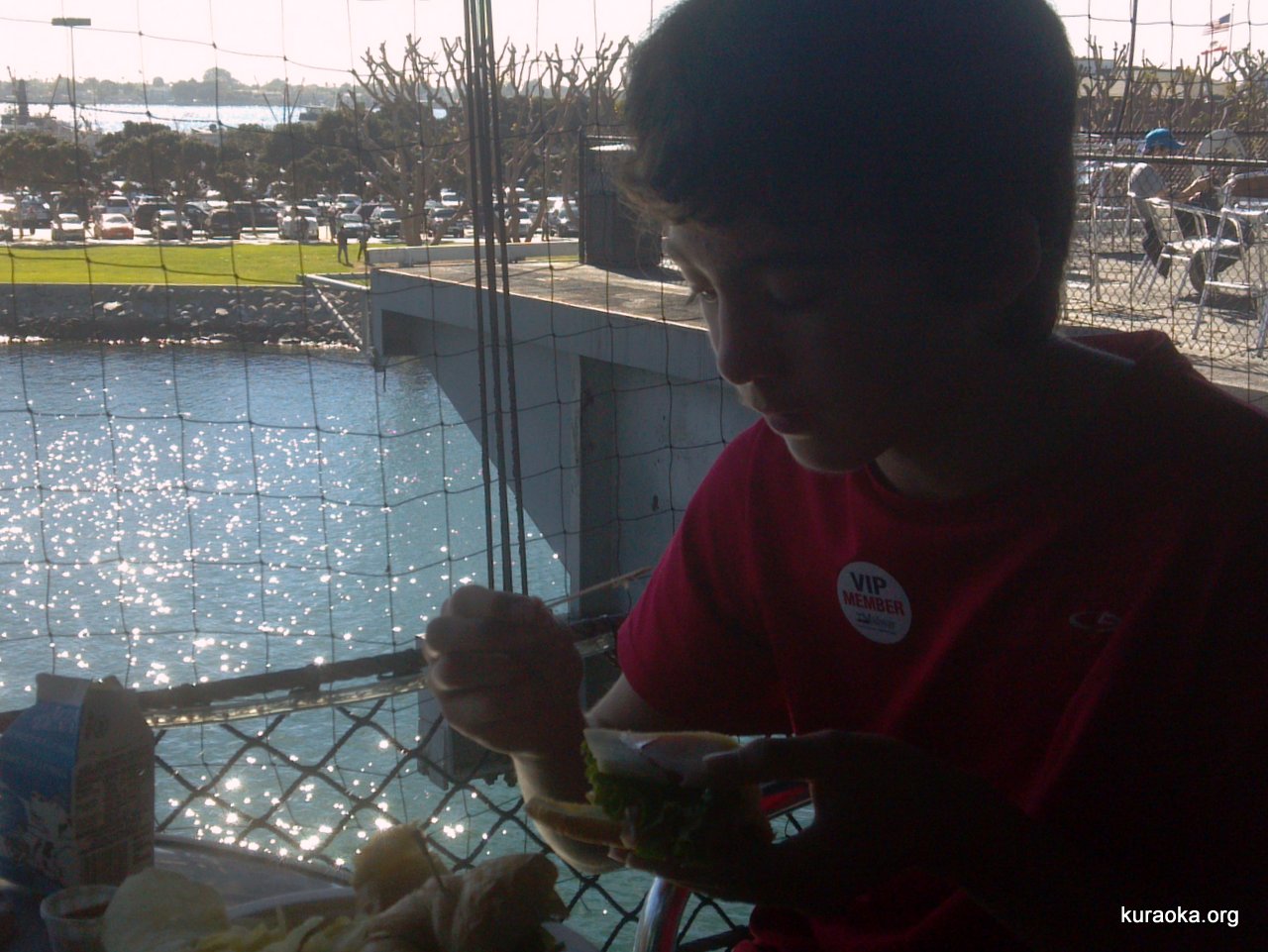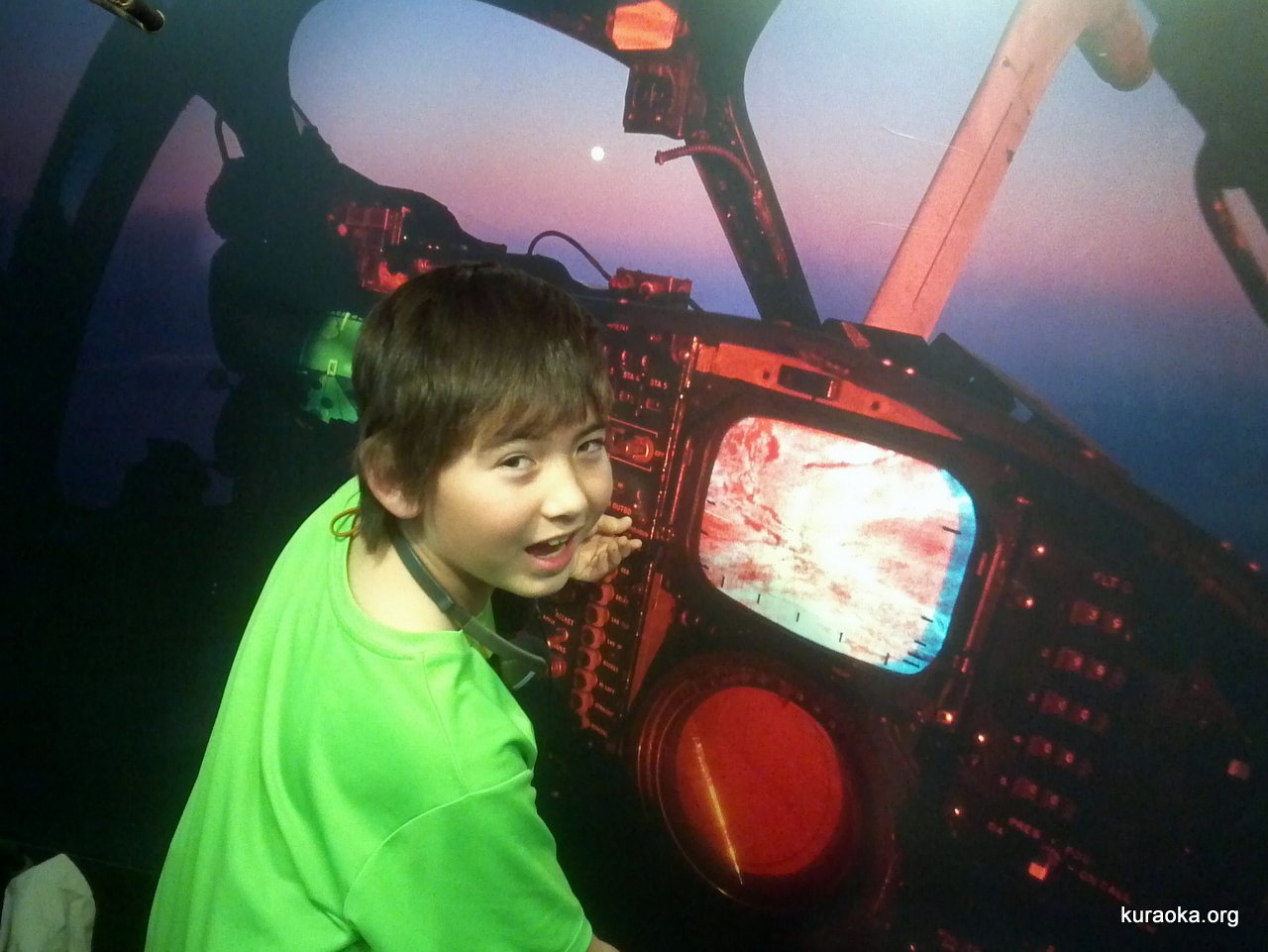 01-18-14: Sea World. We actually wore out our old, credit-card-style "Gold" Passports, and had to get new annual passes issued. The new ones are boring old cardboard, but they at least say "Gold" on them. Here's Leo with a Beluga in the Arctic.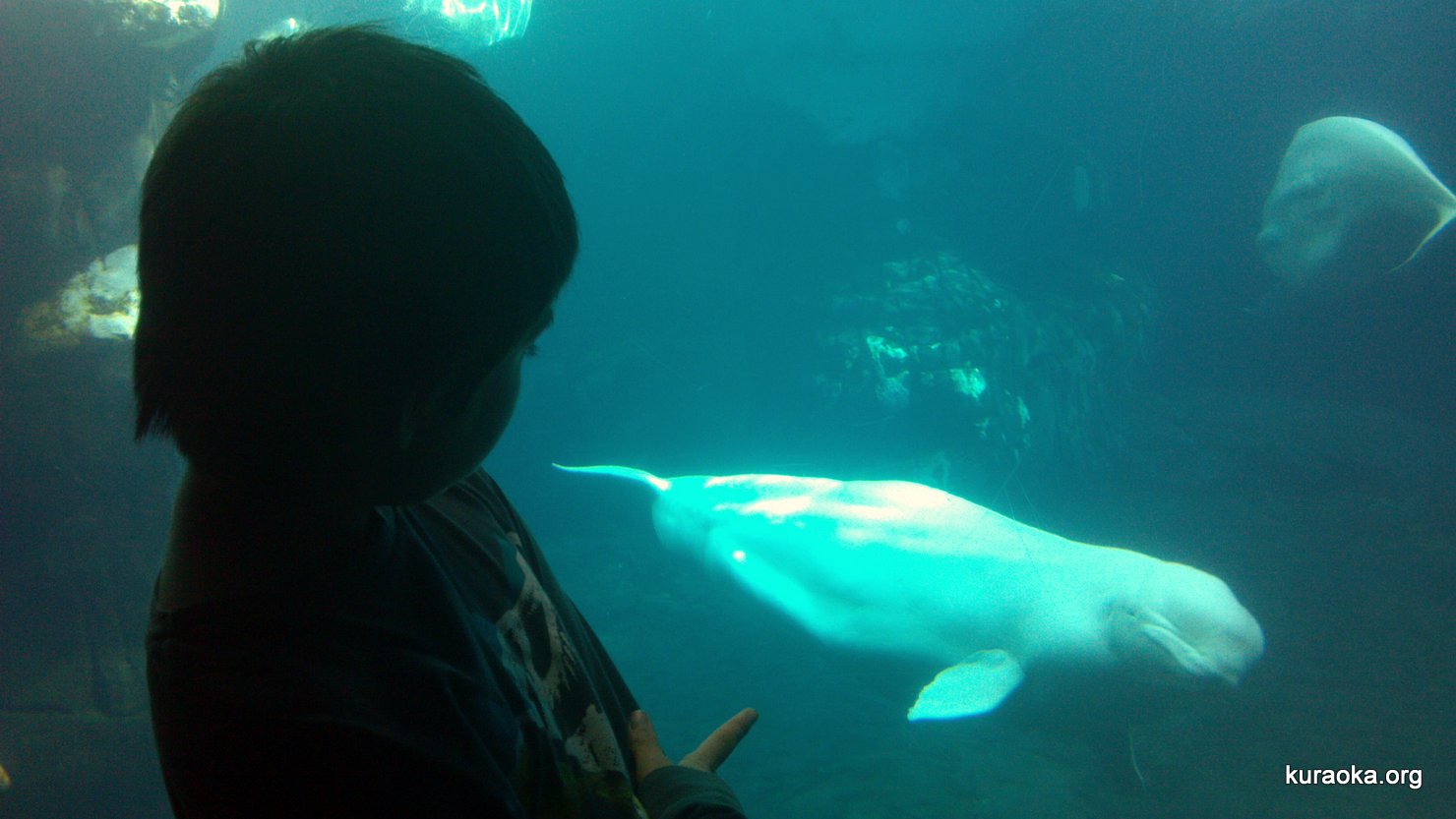 12-21-13 to 01-05-14: Three-generation, two-week trip to Japan! This is something of a placeholder until we get the full journal posted. But, meanwhile, here are some photos! They include the Iwataya clan founder's grave marker (that's John's mother's side); John's mother and her cousins Masataka and Shigemi in front of the temple the family built in Amagi; all of us dressed in yukata in the family room of our hotel in Asakura-shi; the A-Bomb Dome in Hiroshima; the US and Japanese branches of the Kuraoka clan united in front of the community center Tamiya Anan, John's step-grandfather, built - that's Tadaaki Kuraoka next to John's Mom at center left, and his daughters Fumie and Yasue and their families; Sakuichi Kuraoka's (right)and Tamiya Anan's (left) grave markers and the Kuraoka mon (family crest); all of us in Miyajima; a super-elegant Osechi New Year's breakfast; Fujisan; and all of us in front of Mt. Fuji (more visible in real life than in the digital pic). The weather was wonderfully mild (we were lucky), and we had an absolutely fantastic time connecting with relatives and something of the spirit of Japan!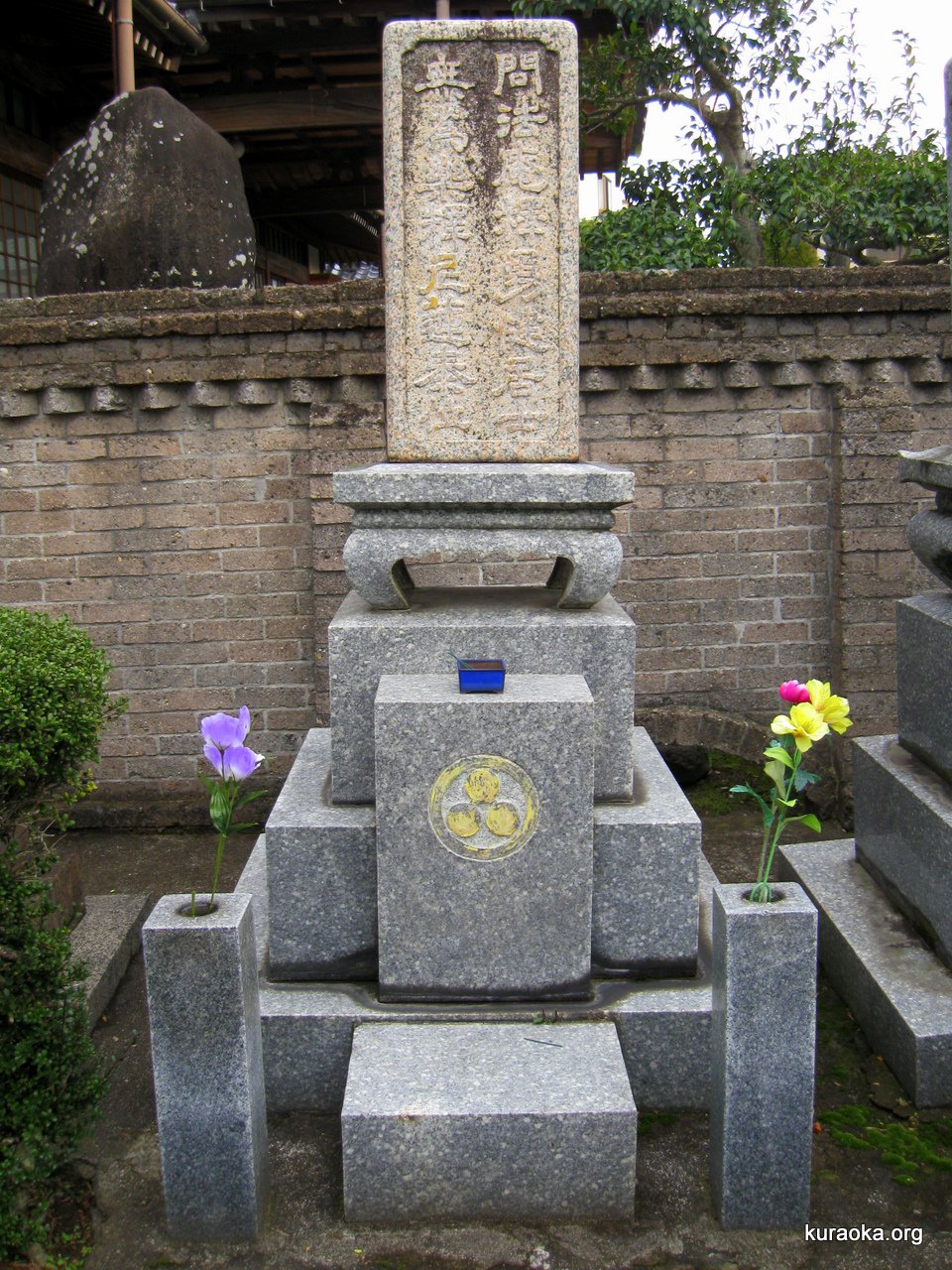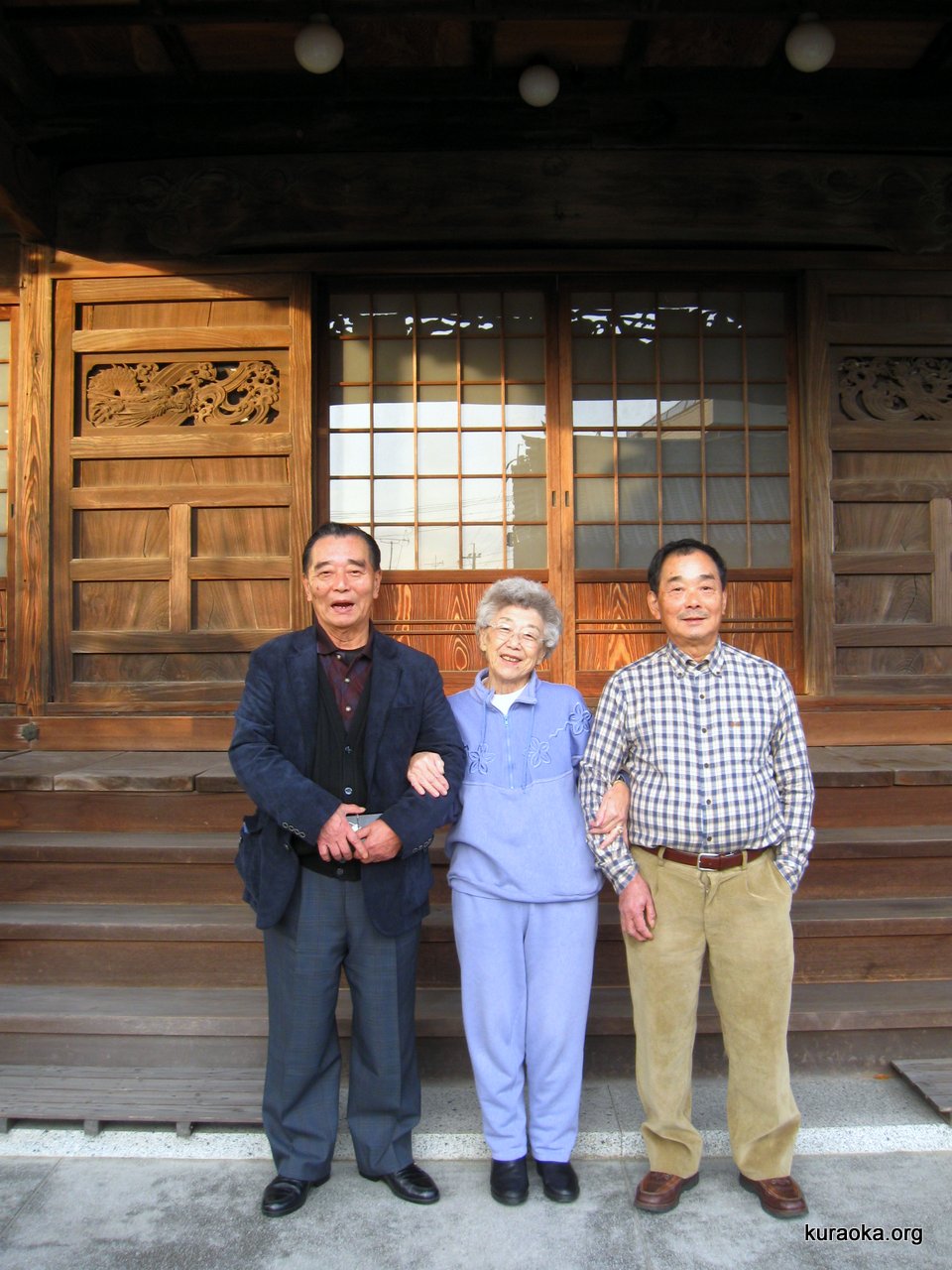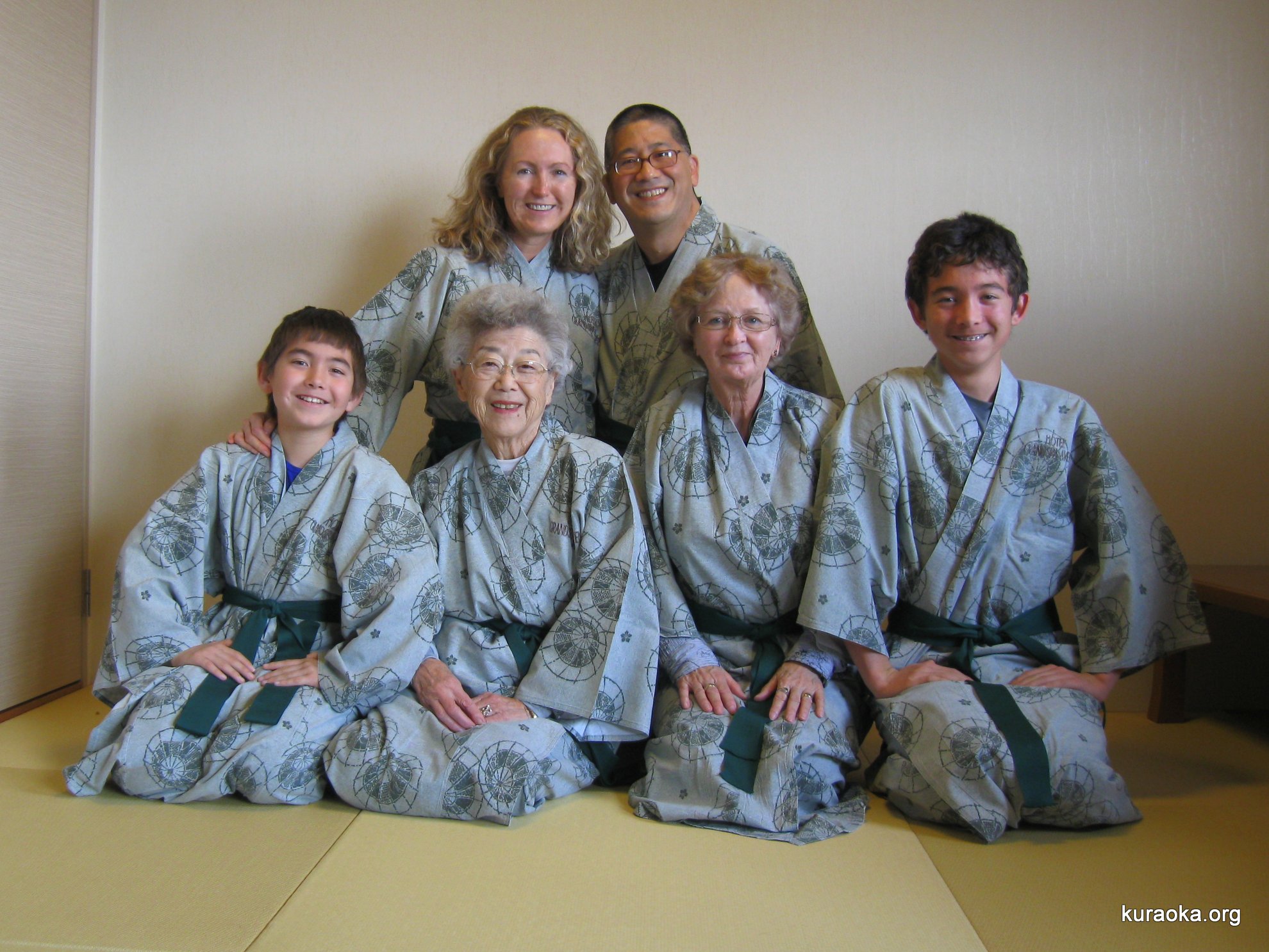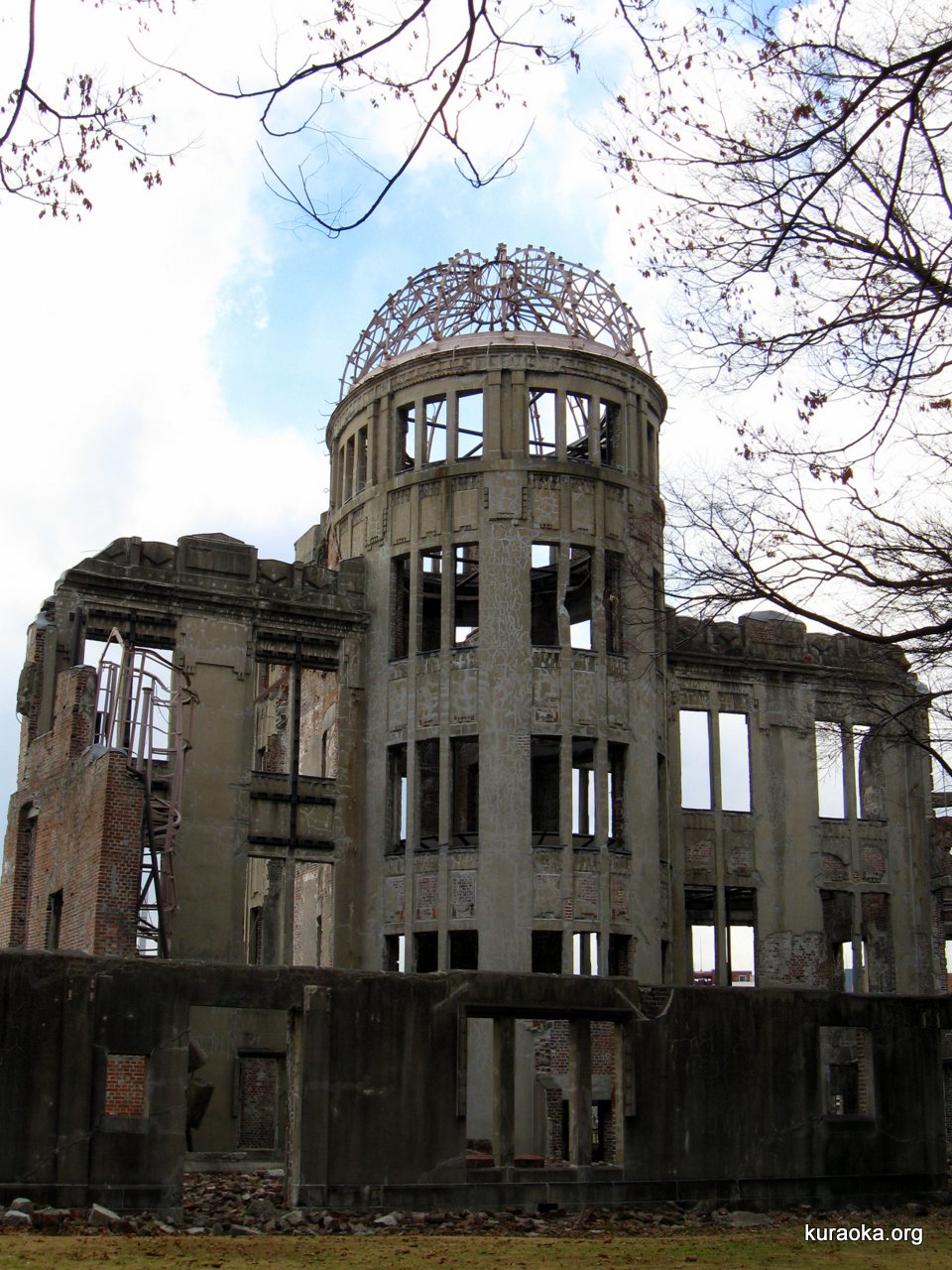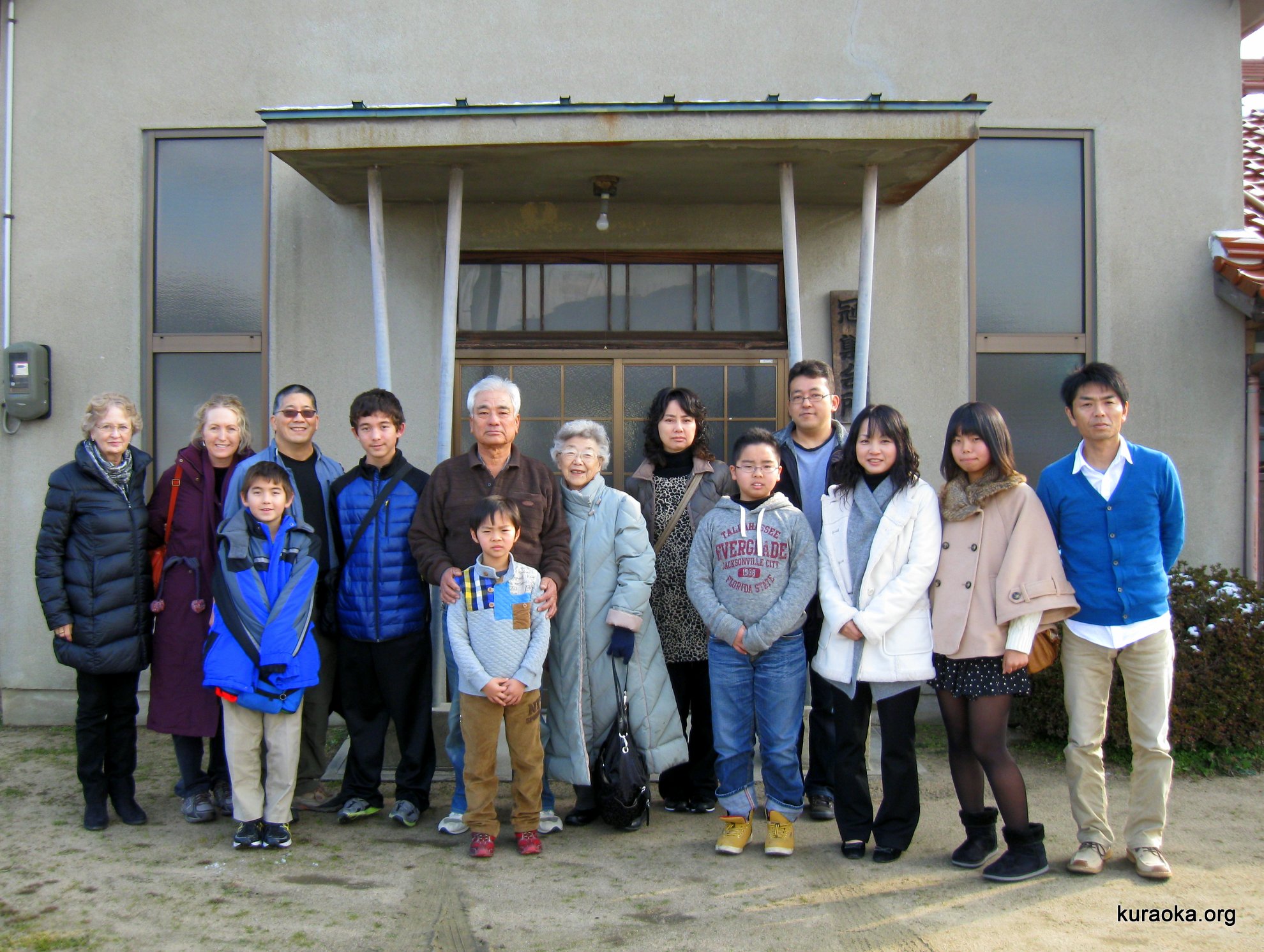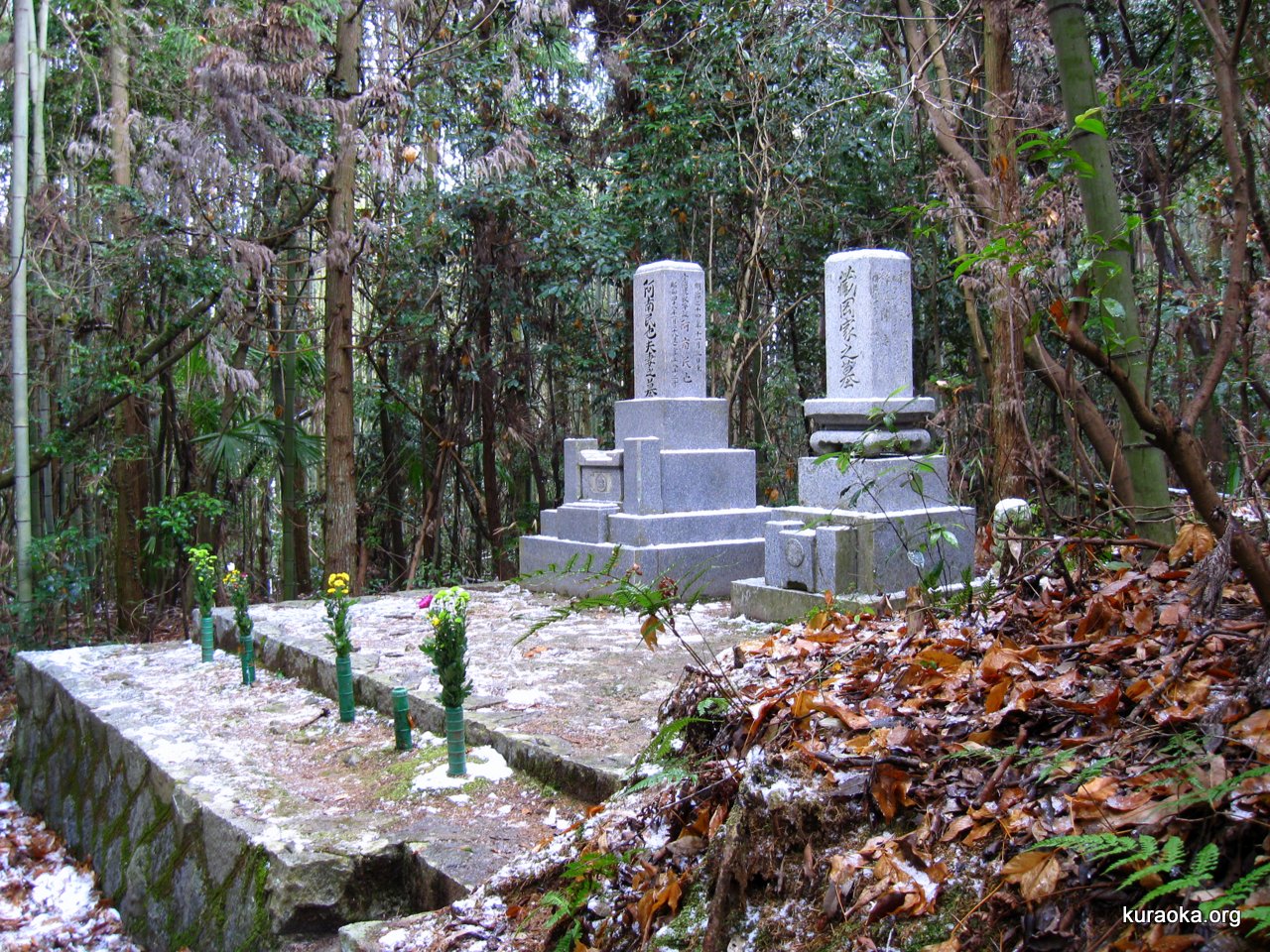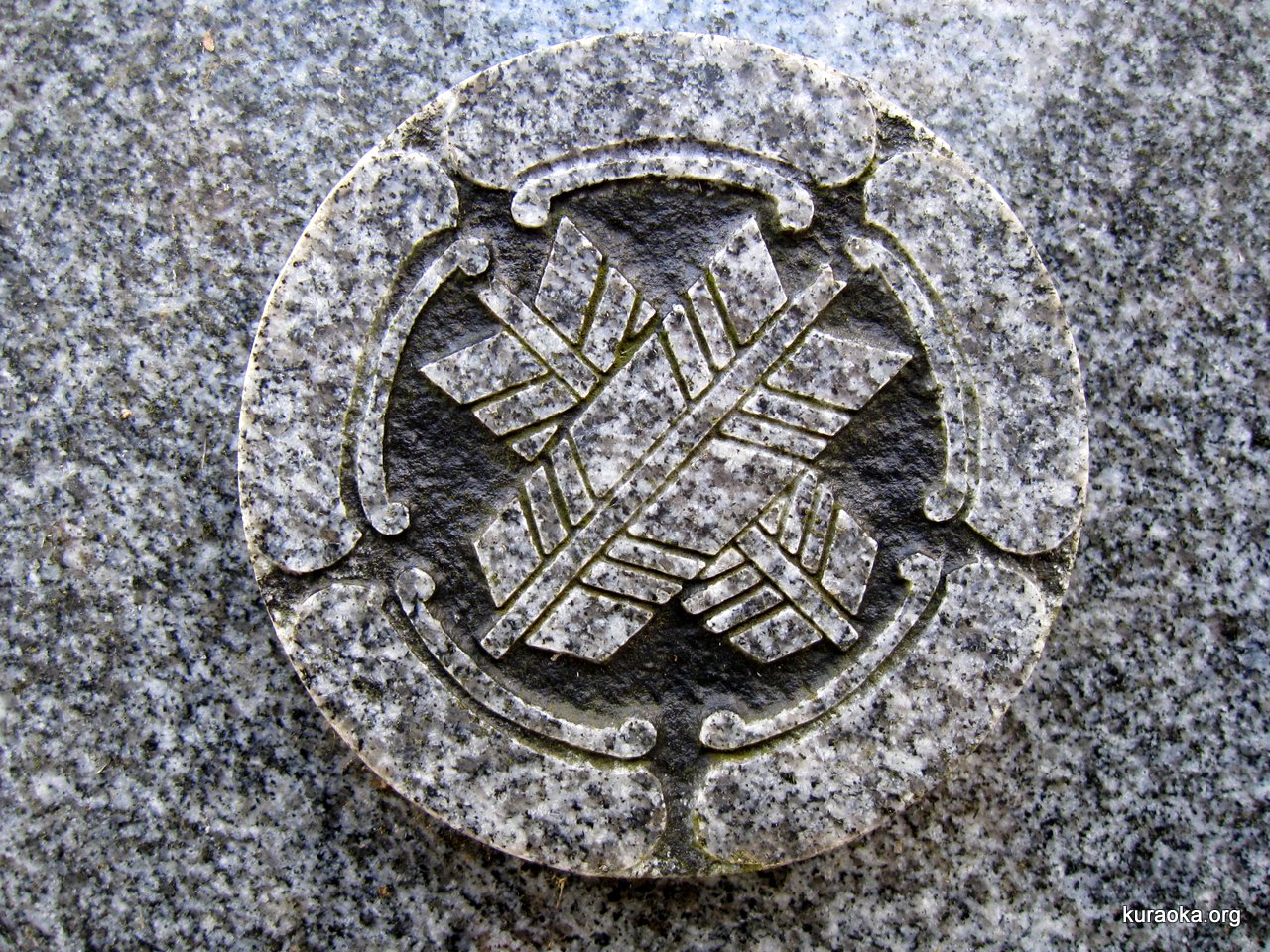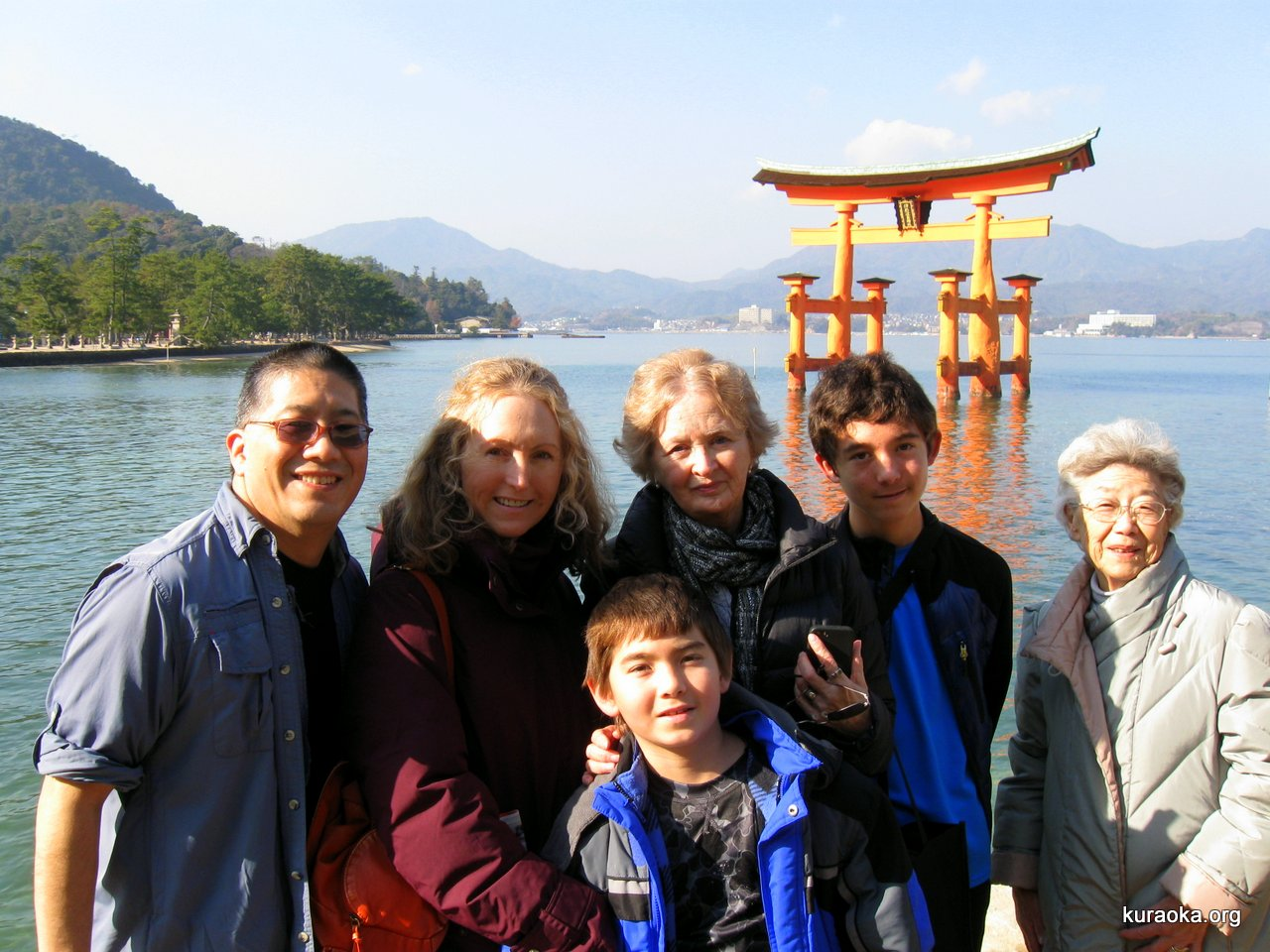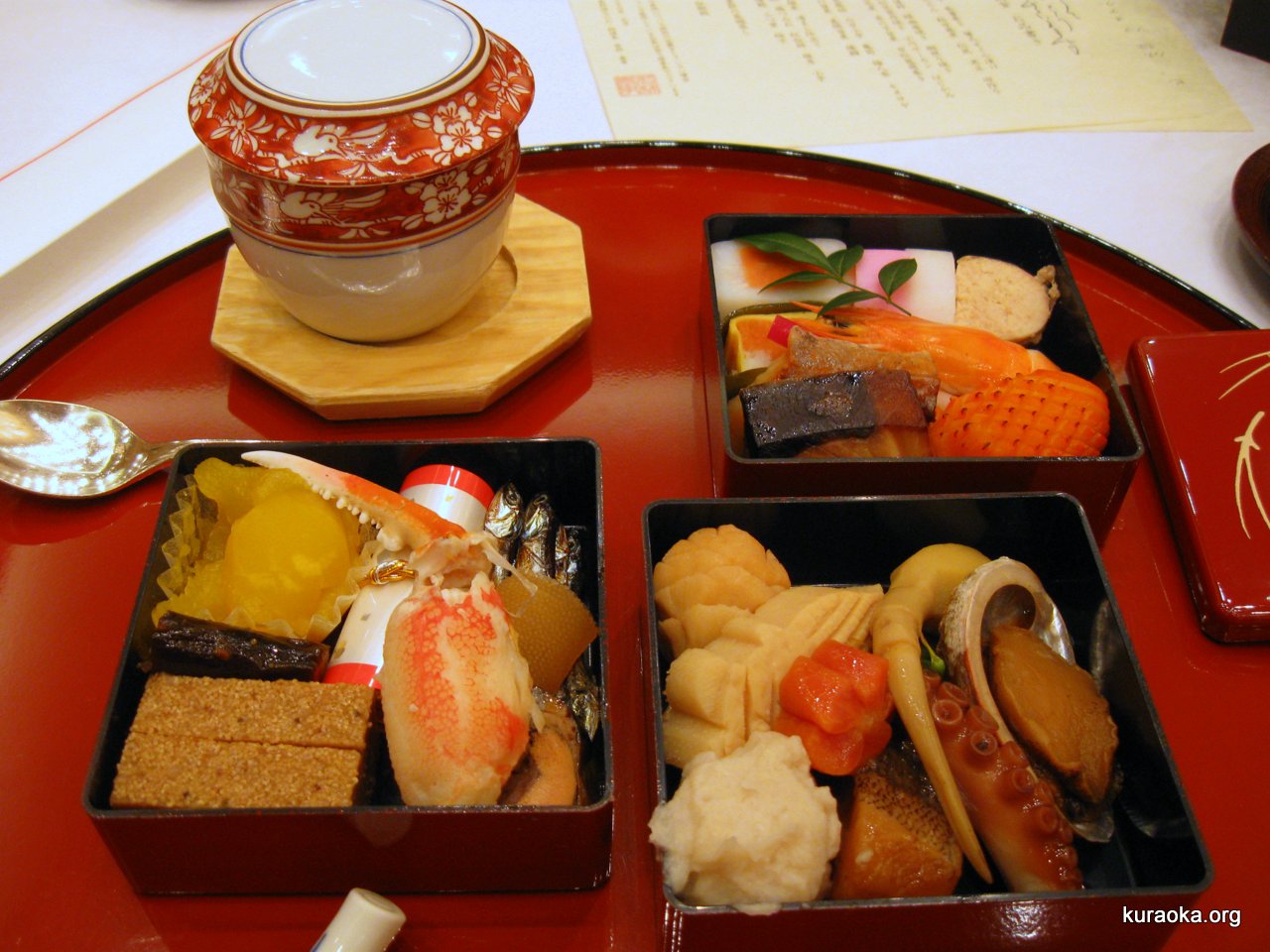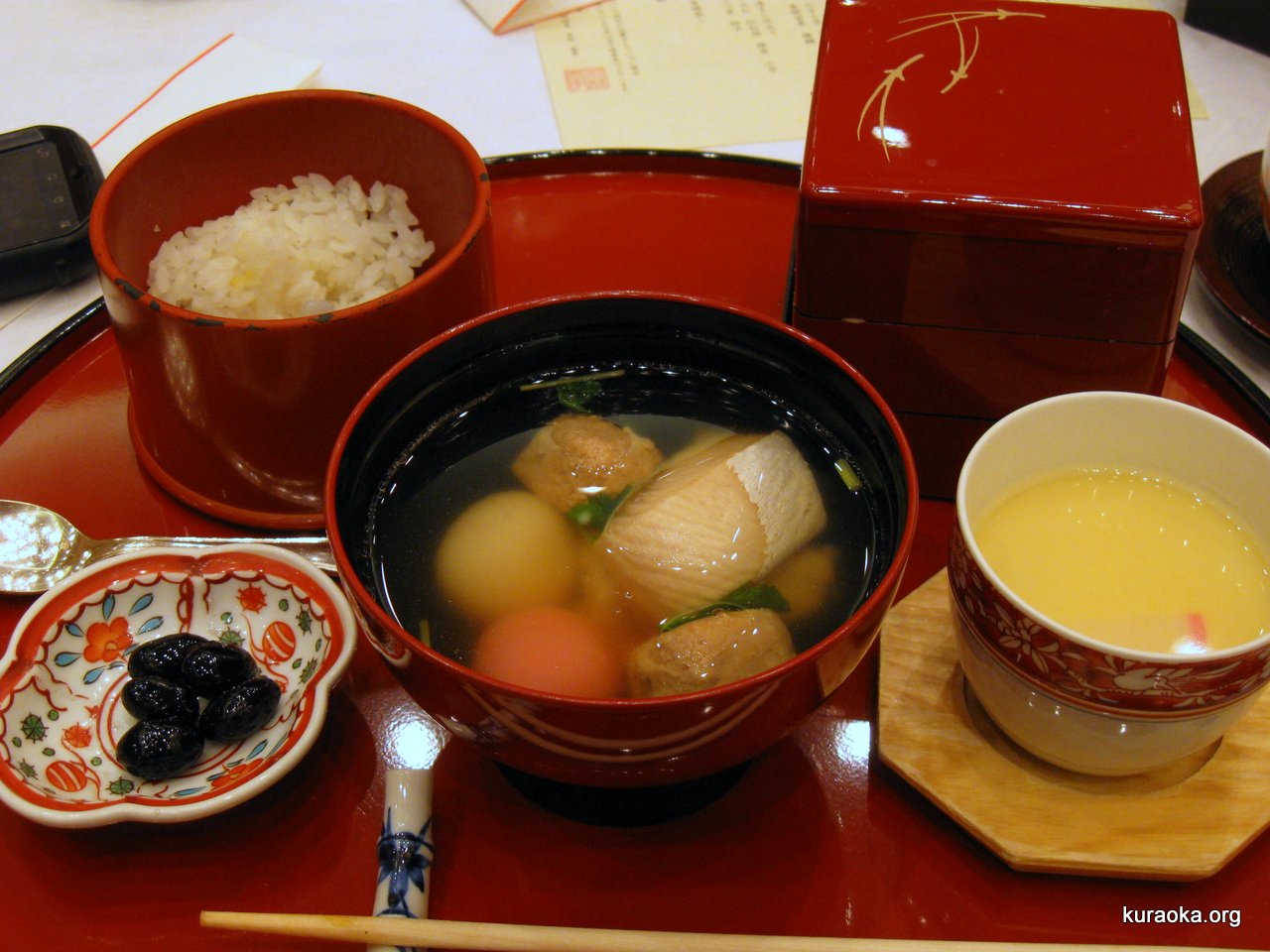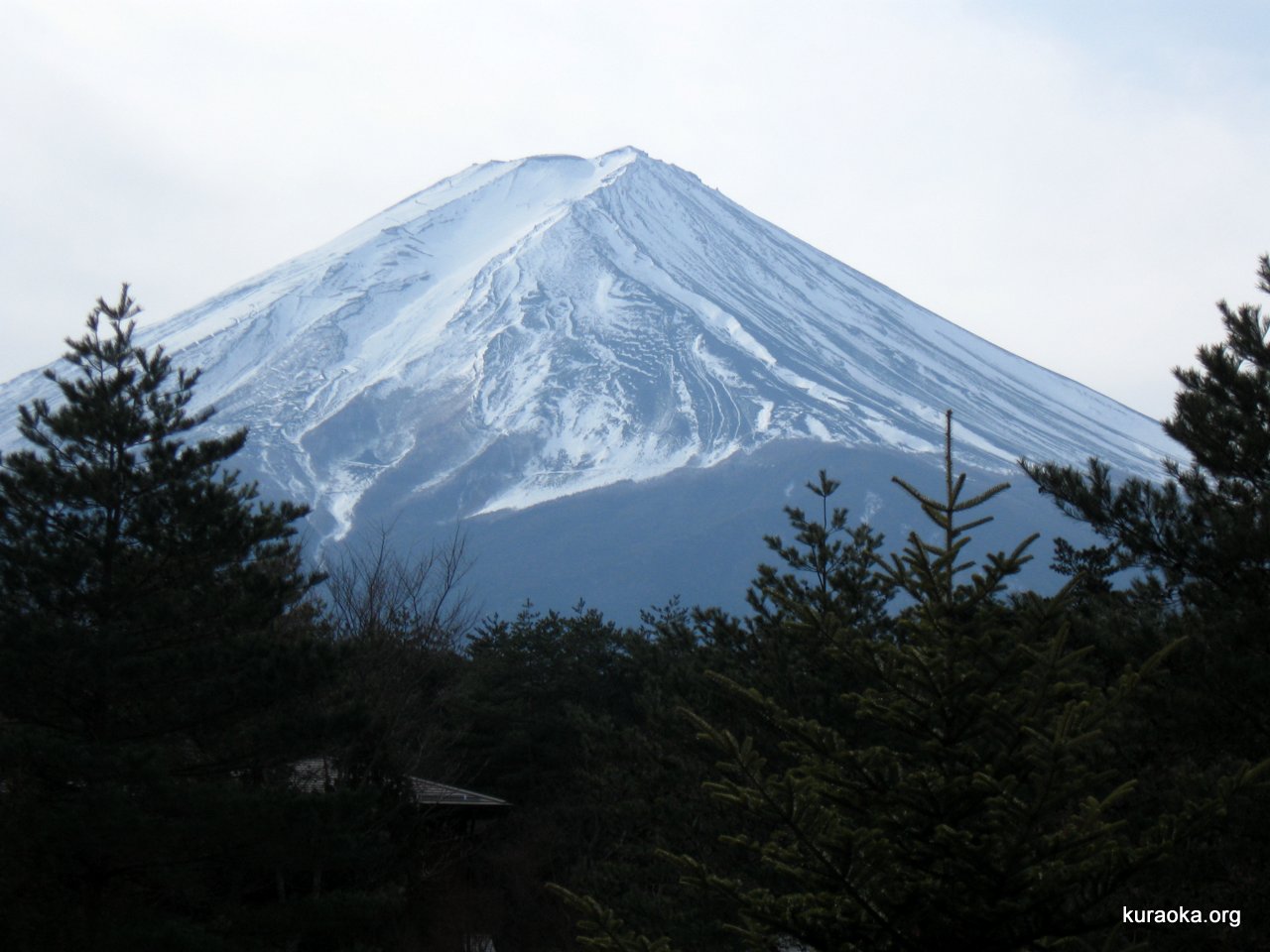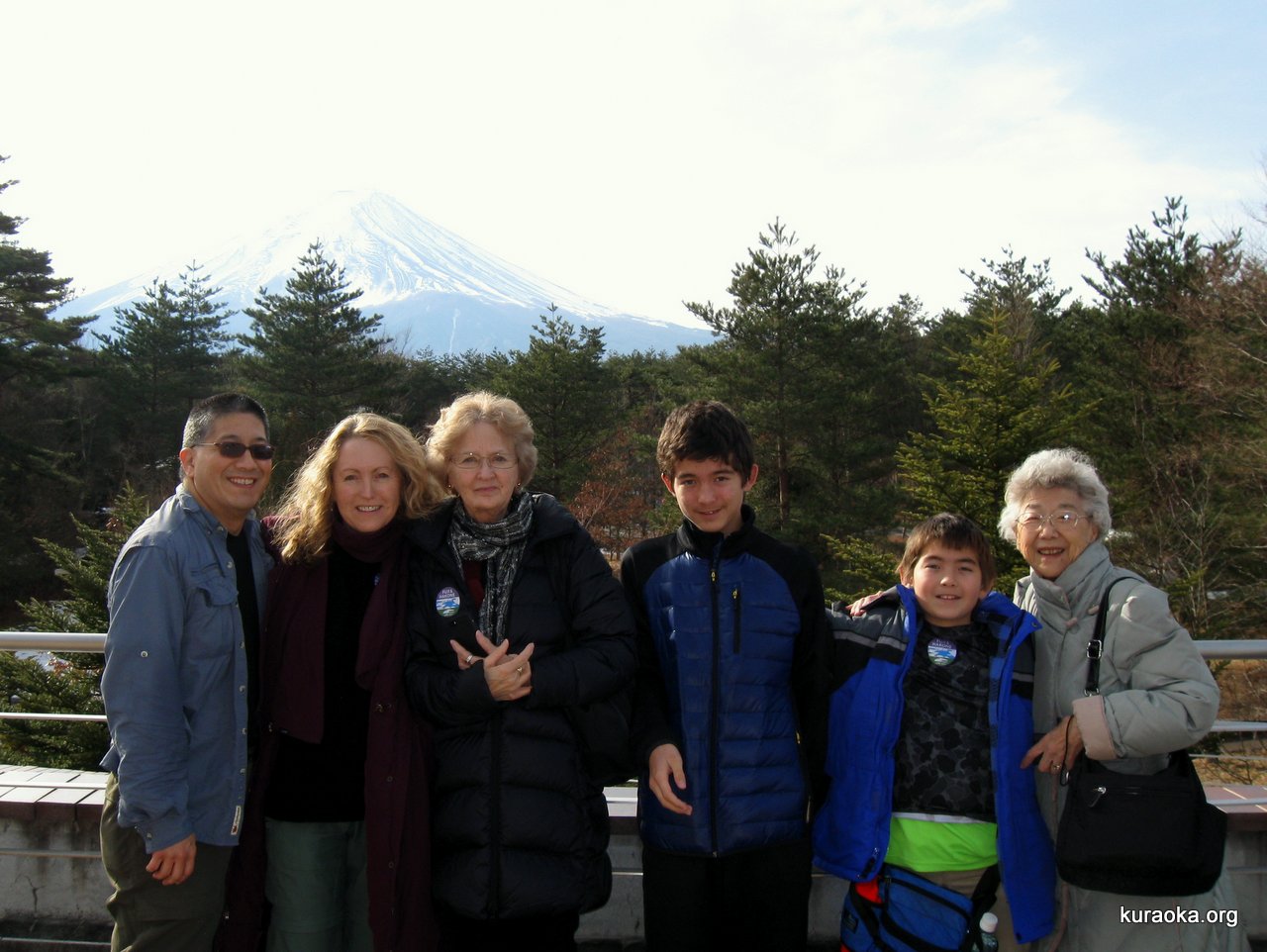 Archived Photos from 2013
Archived Photos from 2012
Archived Photos from 2011
Archived Photos from 2010
Archived Photos from 2009
Archived Photos from 2008
Archived Photos from 2007
Archived Photos from 2006
Archived Photos from 2005
Archived Photos from 2004
Back to the Kuraoka Family main page