Astronomy Stuff
www.kuraoka.org
Family stargazing, because it keeps us looking up.

Click on any photo to see it full-size. All photos copyrighted.
45mm Celestron "Silvertop." Here's our early Celestron Silvertop in the unusual 45mm focal length. It provides very low magnification in a 1.25" eyepiece and extremely long eye relief, but a quite narrow 35° field of view. It has the "Circle V" Vixen manufacturer's mark on the bottom section.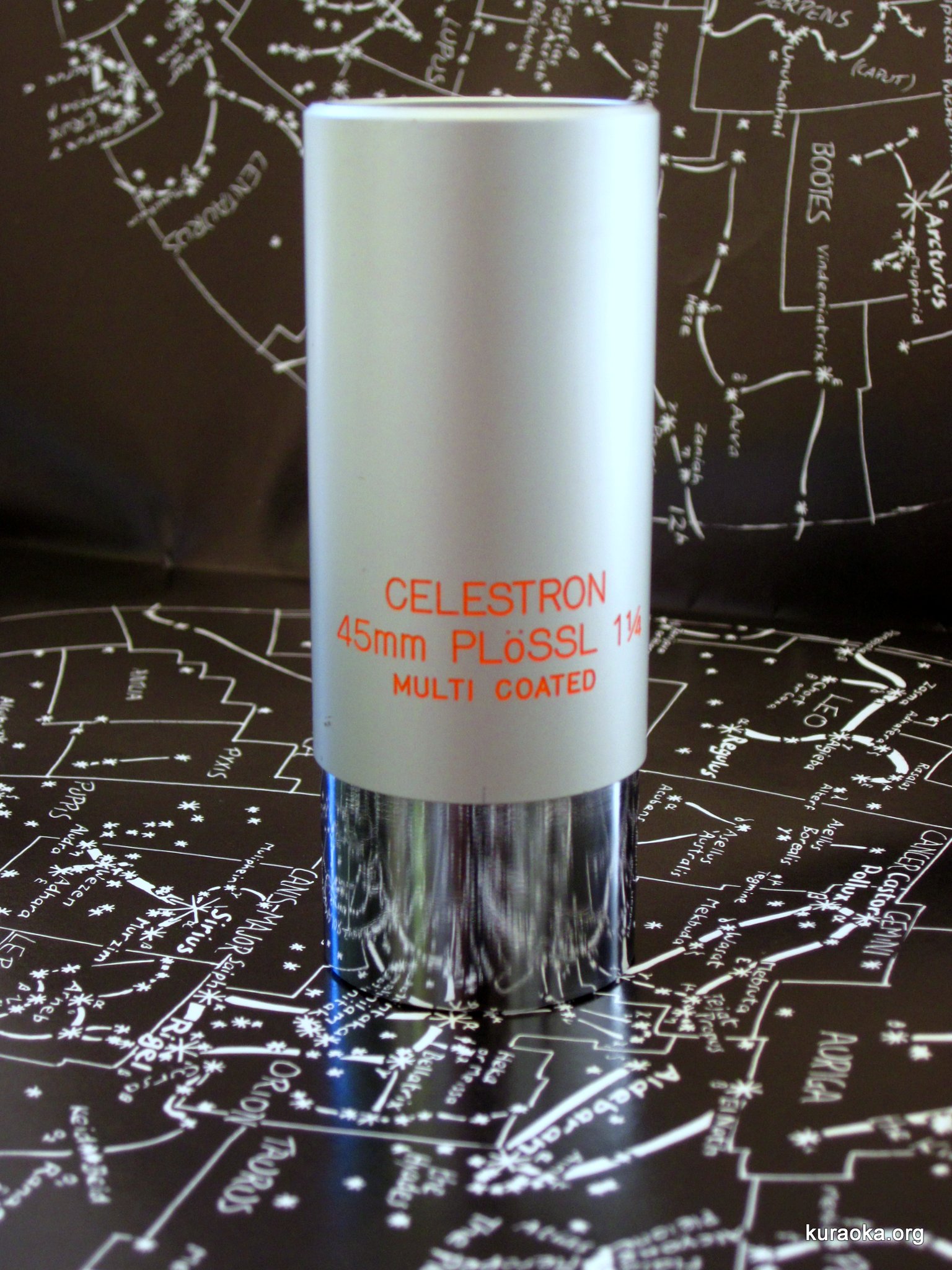 04-01-13 and 04-02-13 Not our telescopes! Here's a telescope we stumbled on in a display case at Mission Santa Barbara. According to the sign, it was made in Paris and bought in Egypt. It was given to the Fr. Superior, Jose Maria Romo, in the late 1800s by Mexican Emperor Maximilian I. It was used to look for approaching ships. Next is a 1/5 model of the Hubble Space Telescope at the California ScienCenter in Los Angeles. You can read more about that trip, and see photos of the Space Shuttle Endeavour, right here.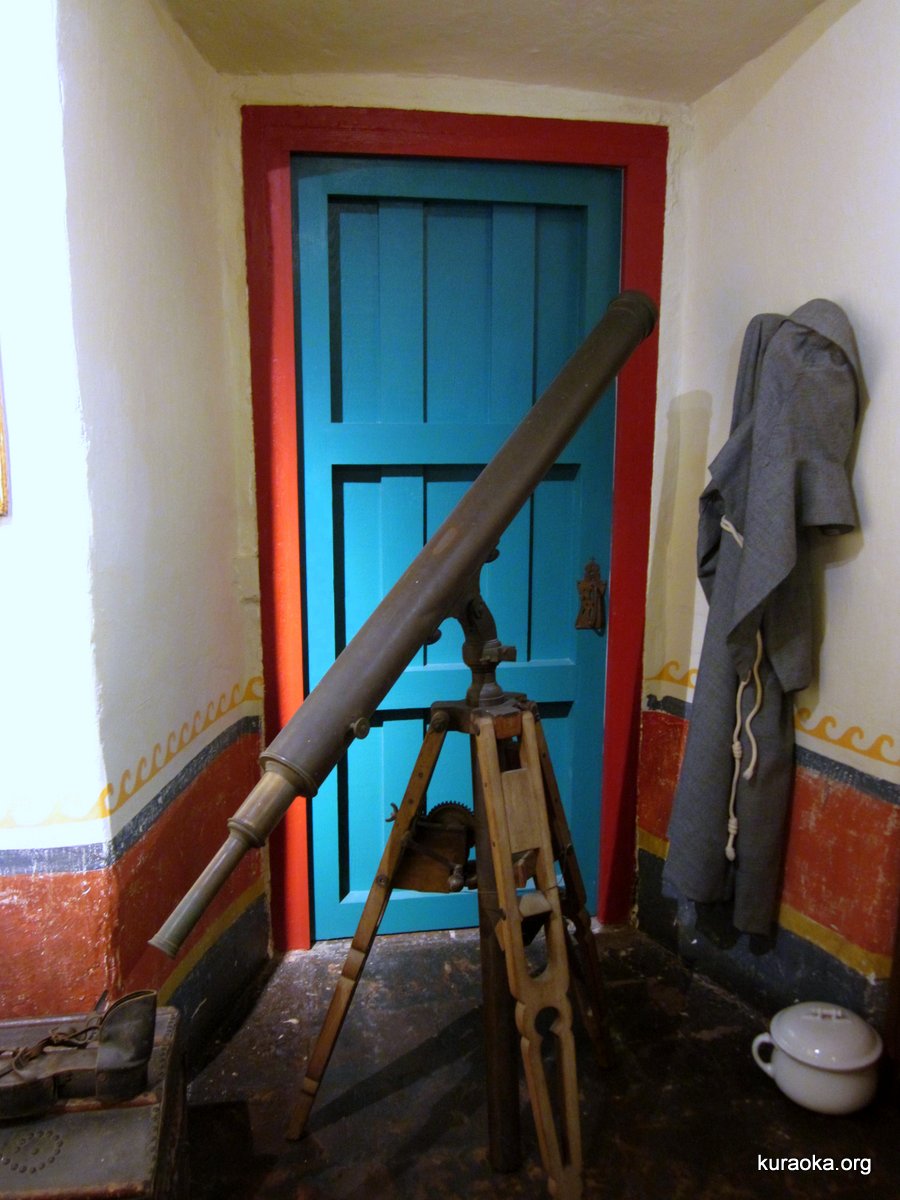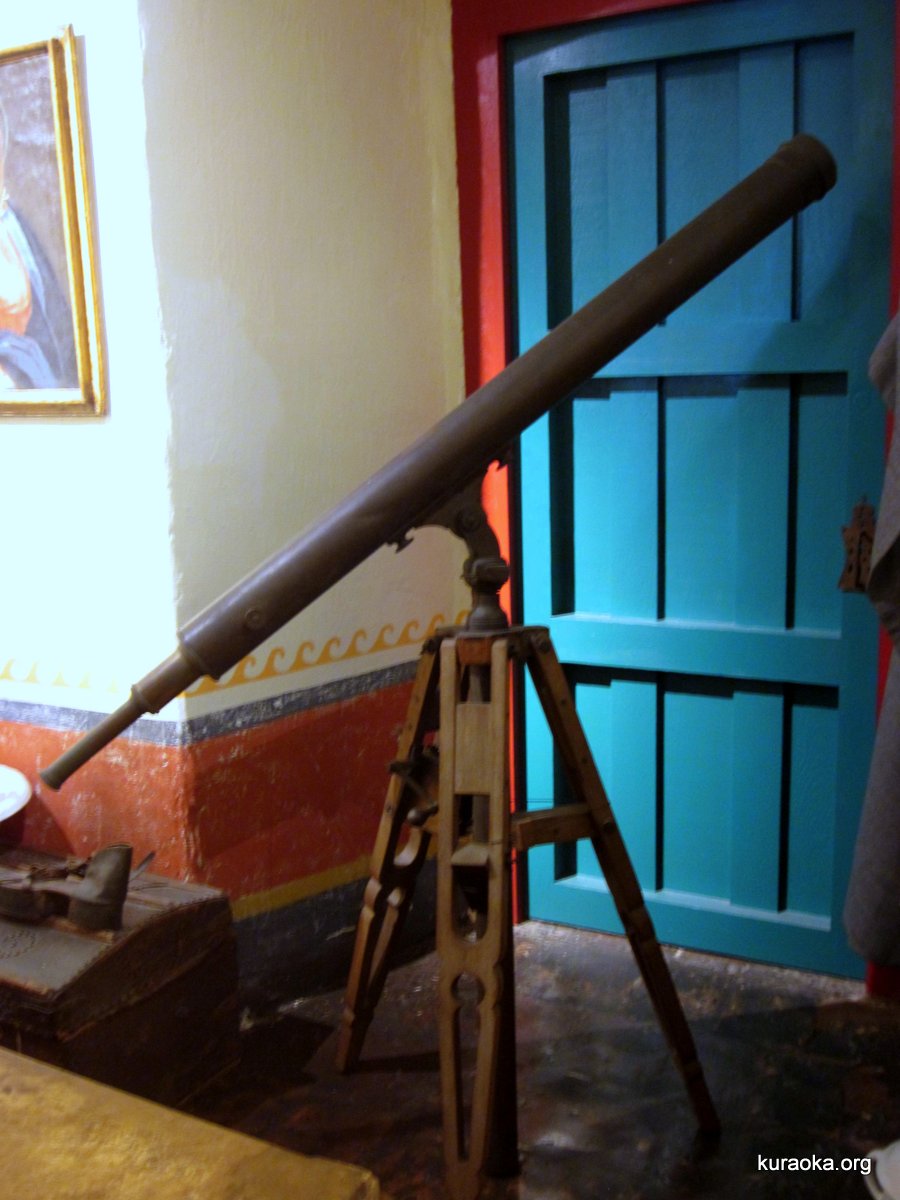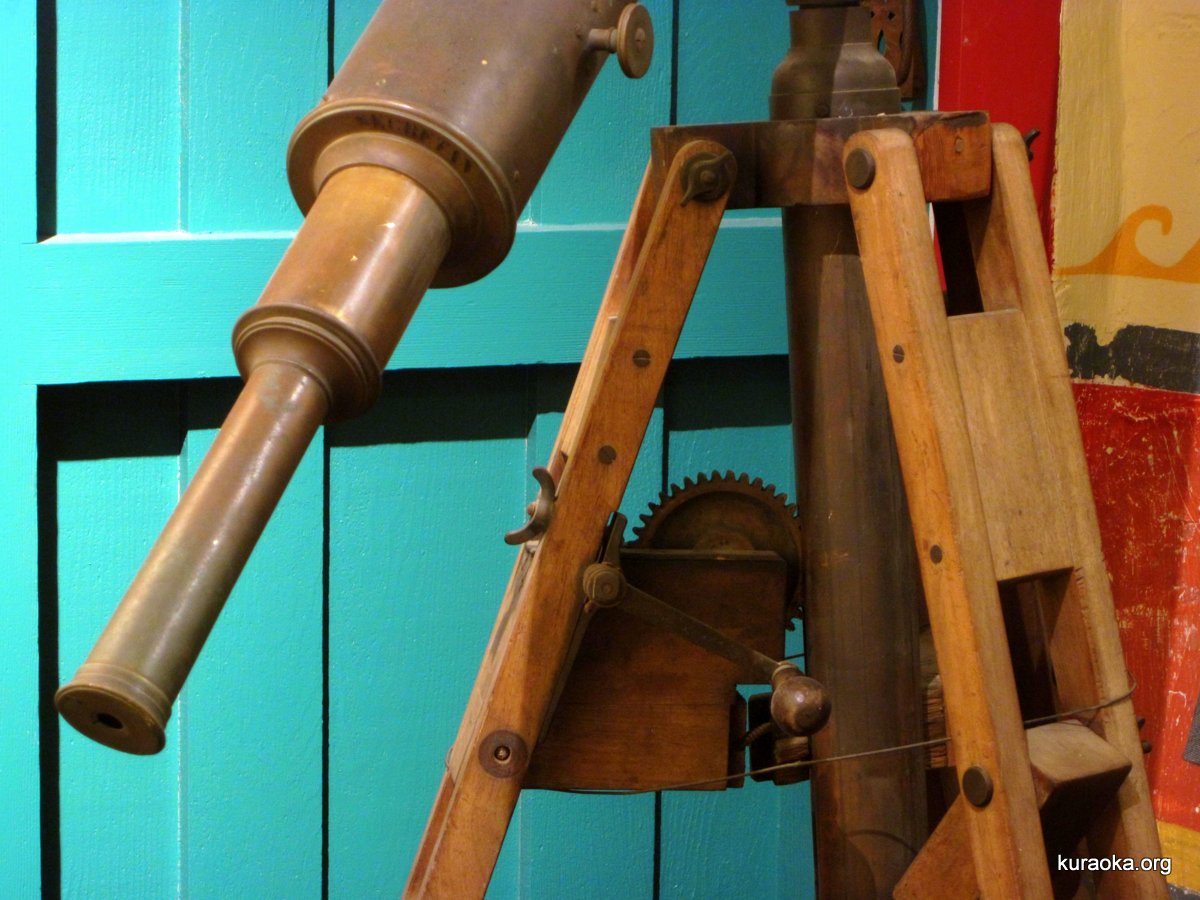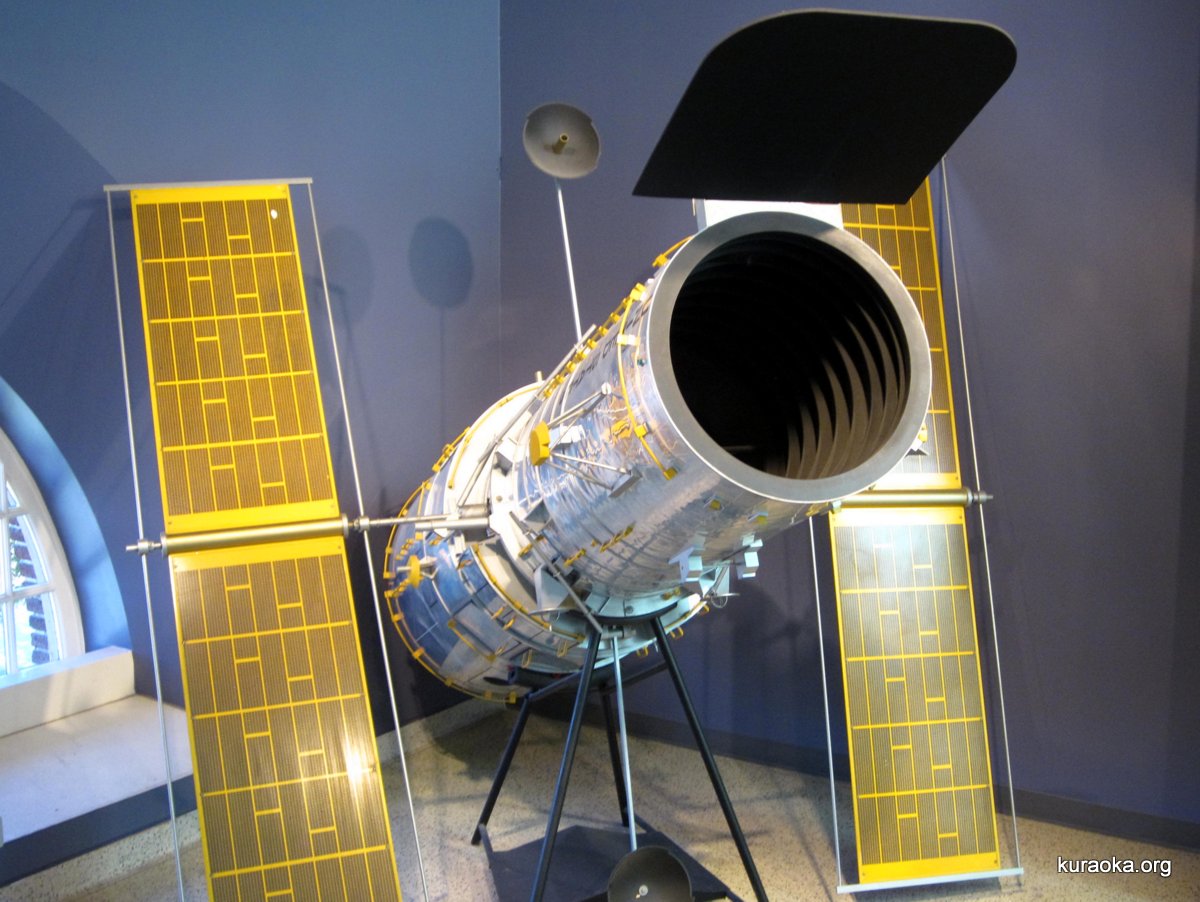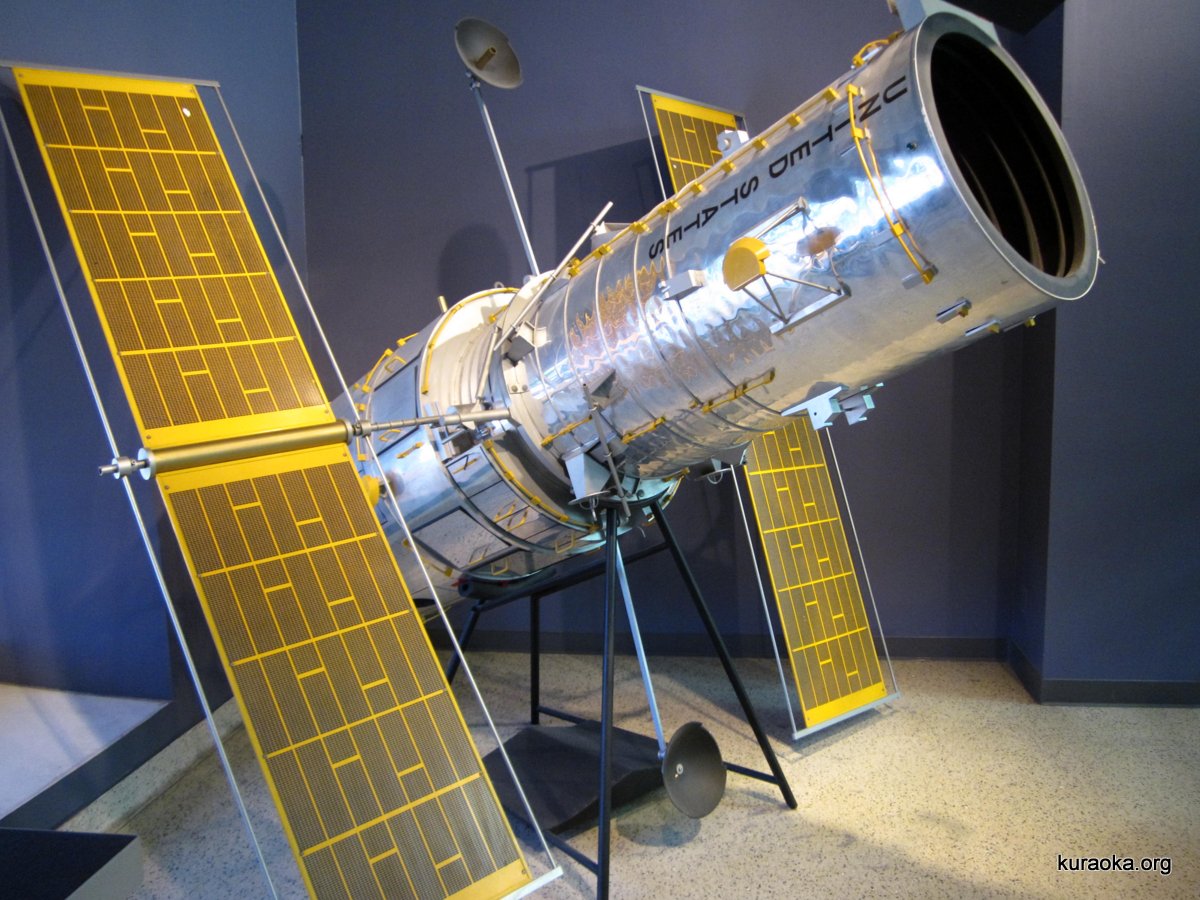 03-12-13 Our new Vixen Porta II mount. Here is our newly acquired Porta II compared to our old system of mounting a composite wood Orion tabletop mount to a Bogen 3221 photo tripod. It worked OK with our small Orion Starmax 90mm Maksutov-Cassegrain scope, but was wobbly at high magnifications, hence the new mount. Next is our little 90mm Mak-Cas mounted on the Porta II. After these photos were taken, John realized he had the flexible slow-motion controls reversed; the longer one is for azimuth and the shorter one for altitude. The scope looks like a short-tube refractor because a flexible dewshield is fitted to the front.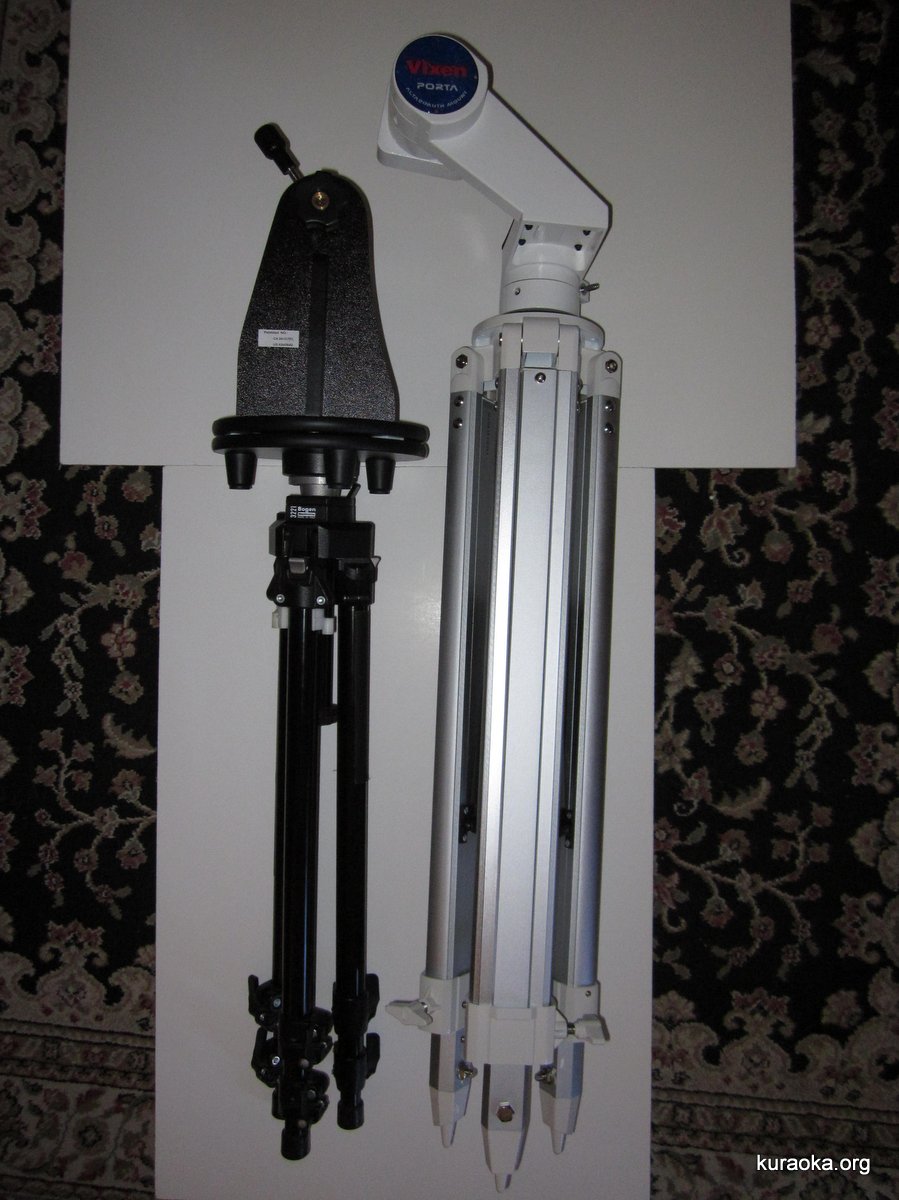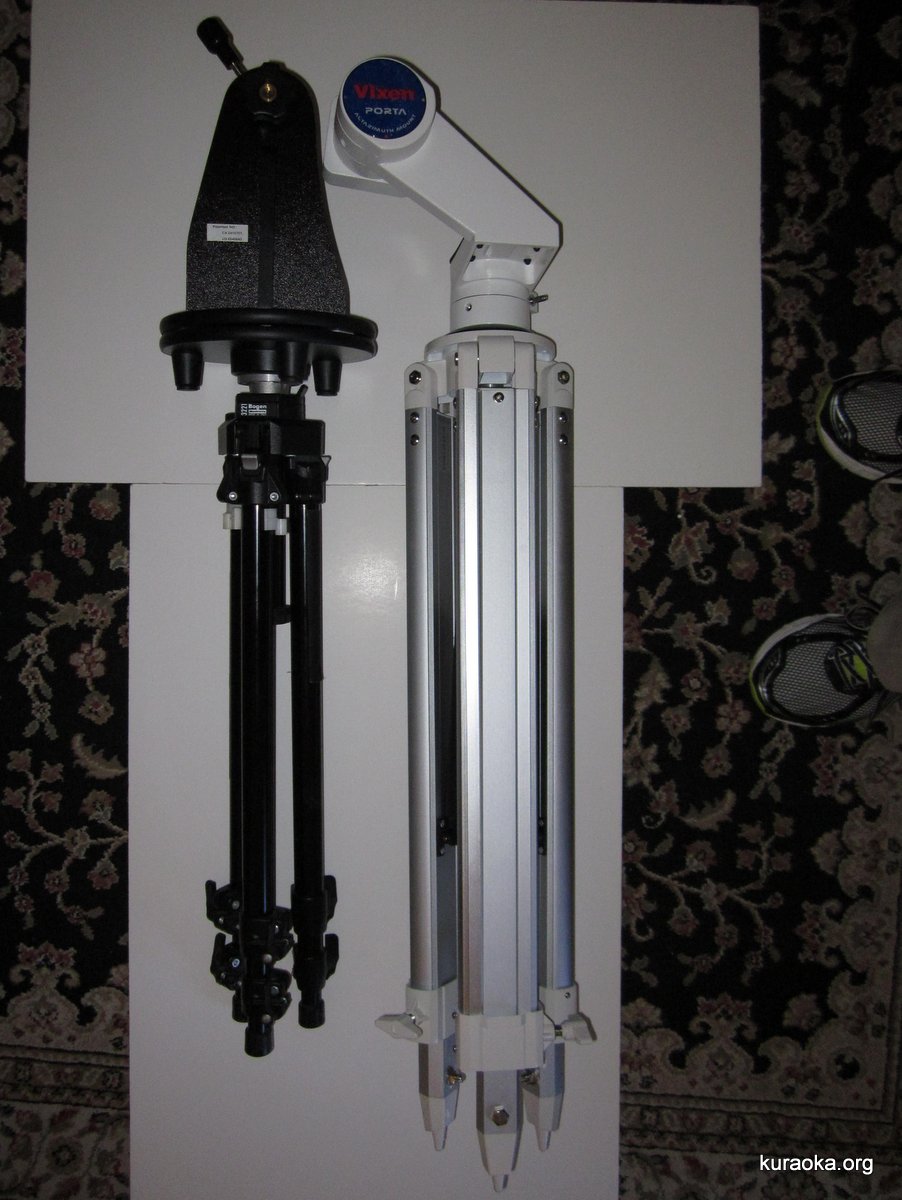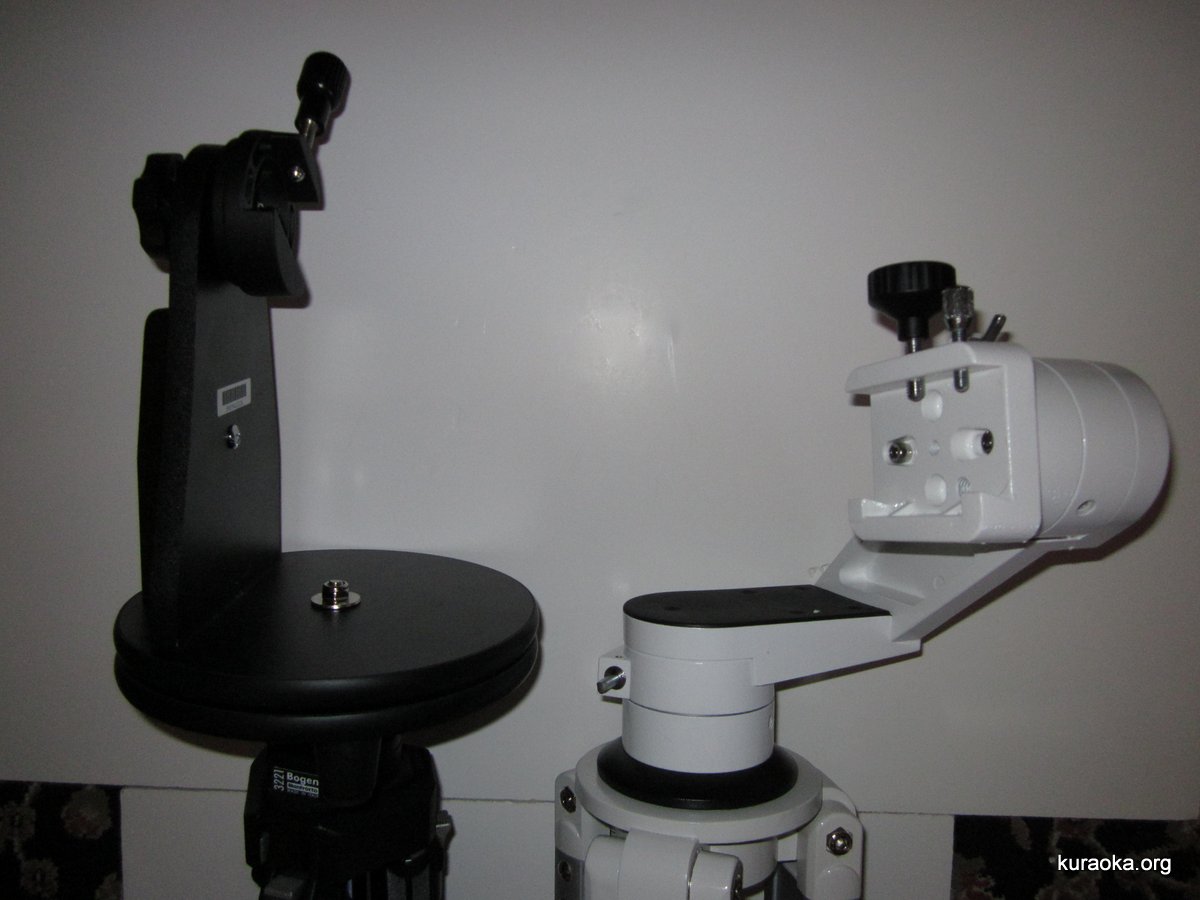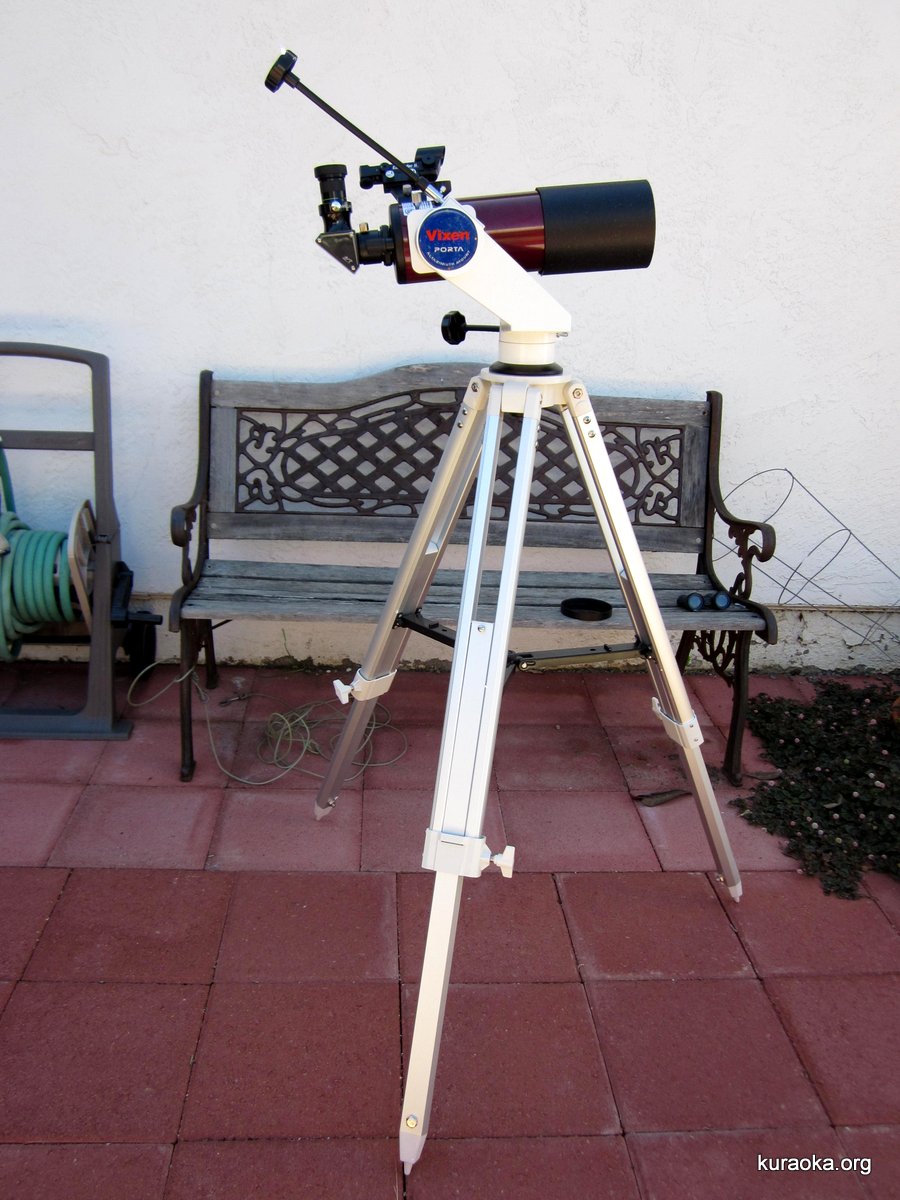 03-07-13 John's observing chair! John covered the seat of his formerly all-black adjustable-height astronomical observing chair to be more visible in the dark, and also to be less slippery. The red stuff is reflective tape, which of course, needs light to reflect so it's actually quite useless in the dark.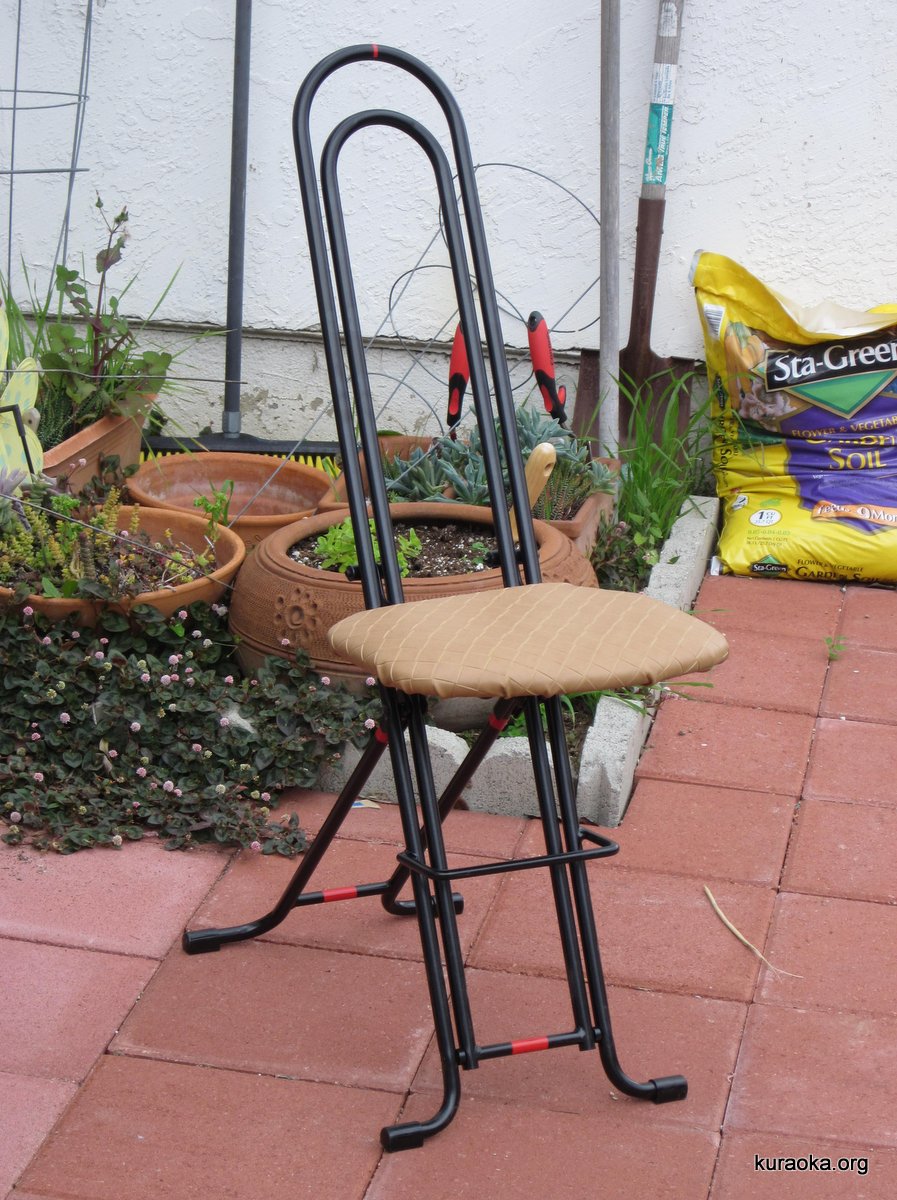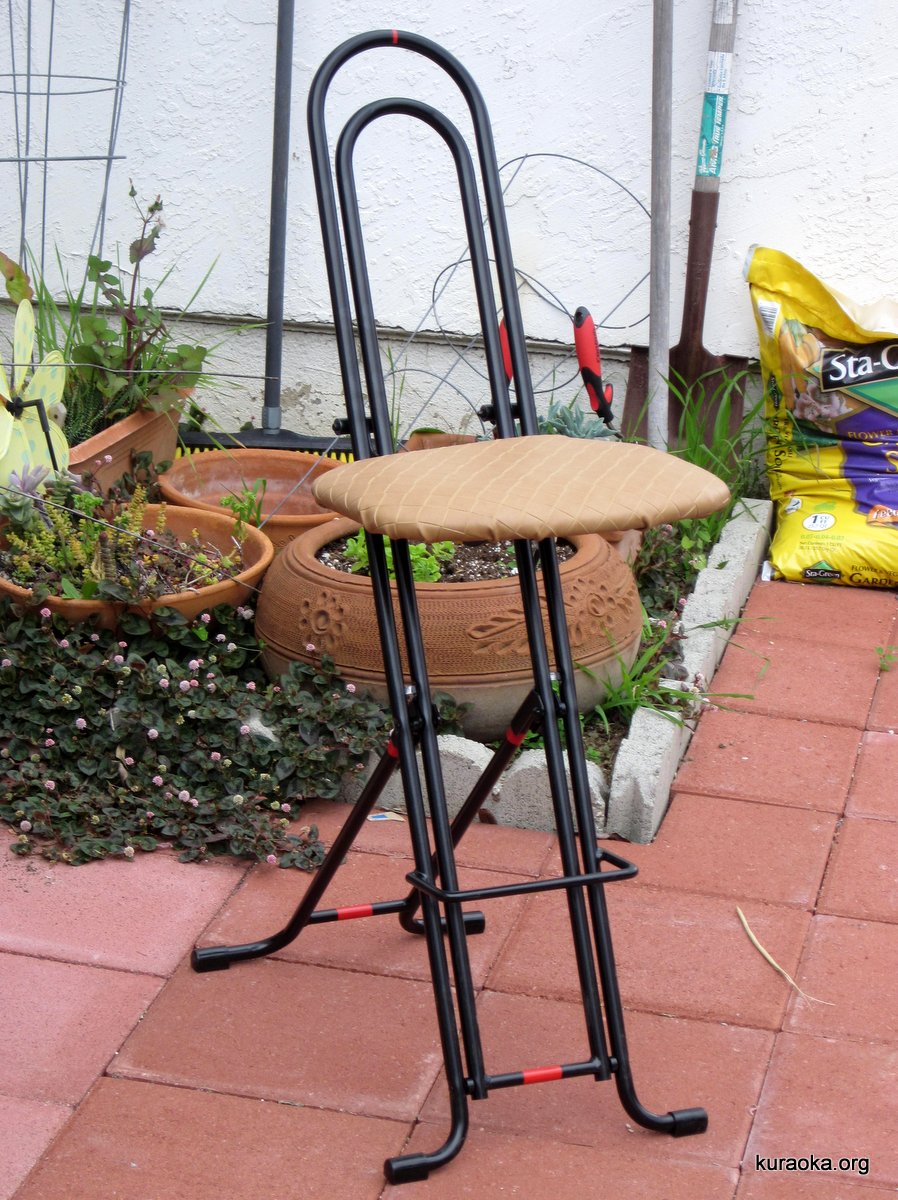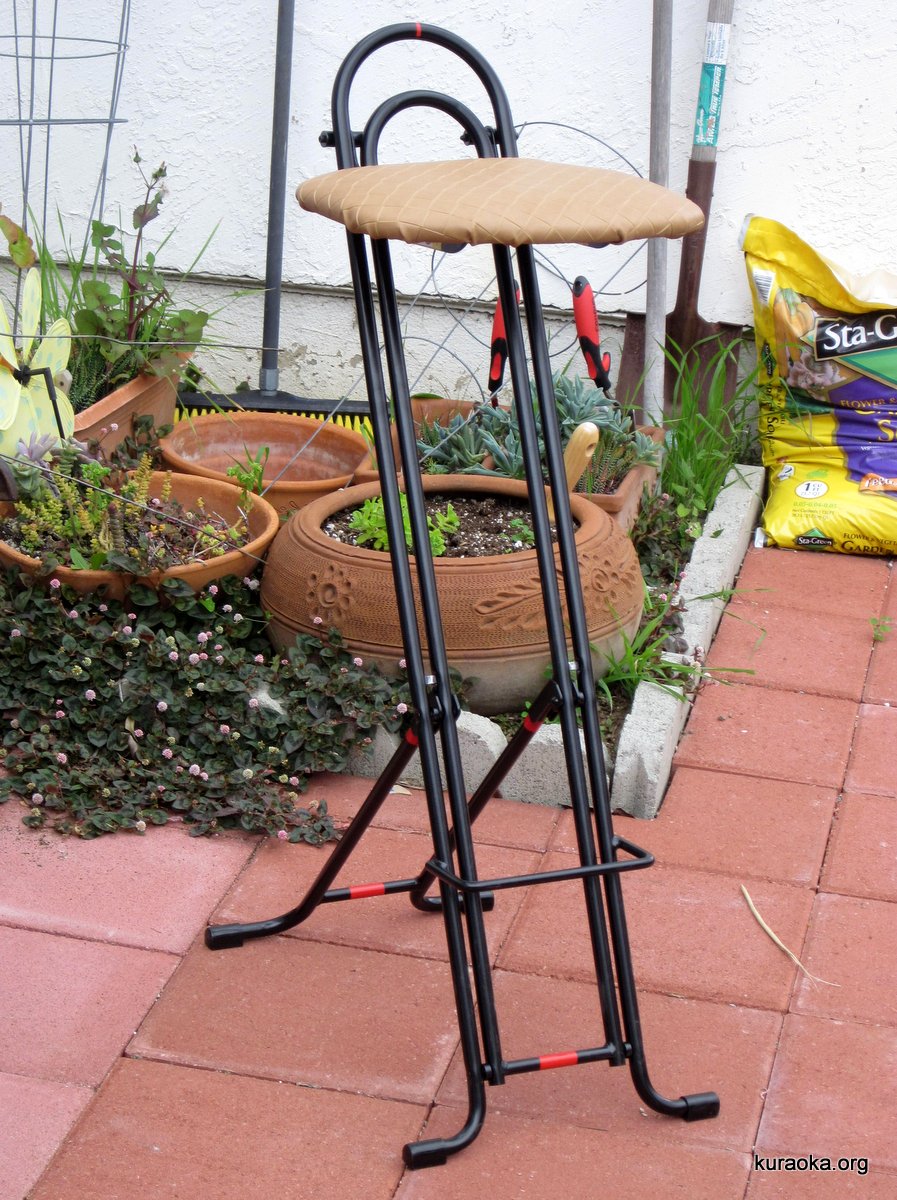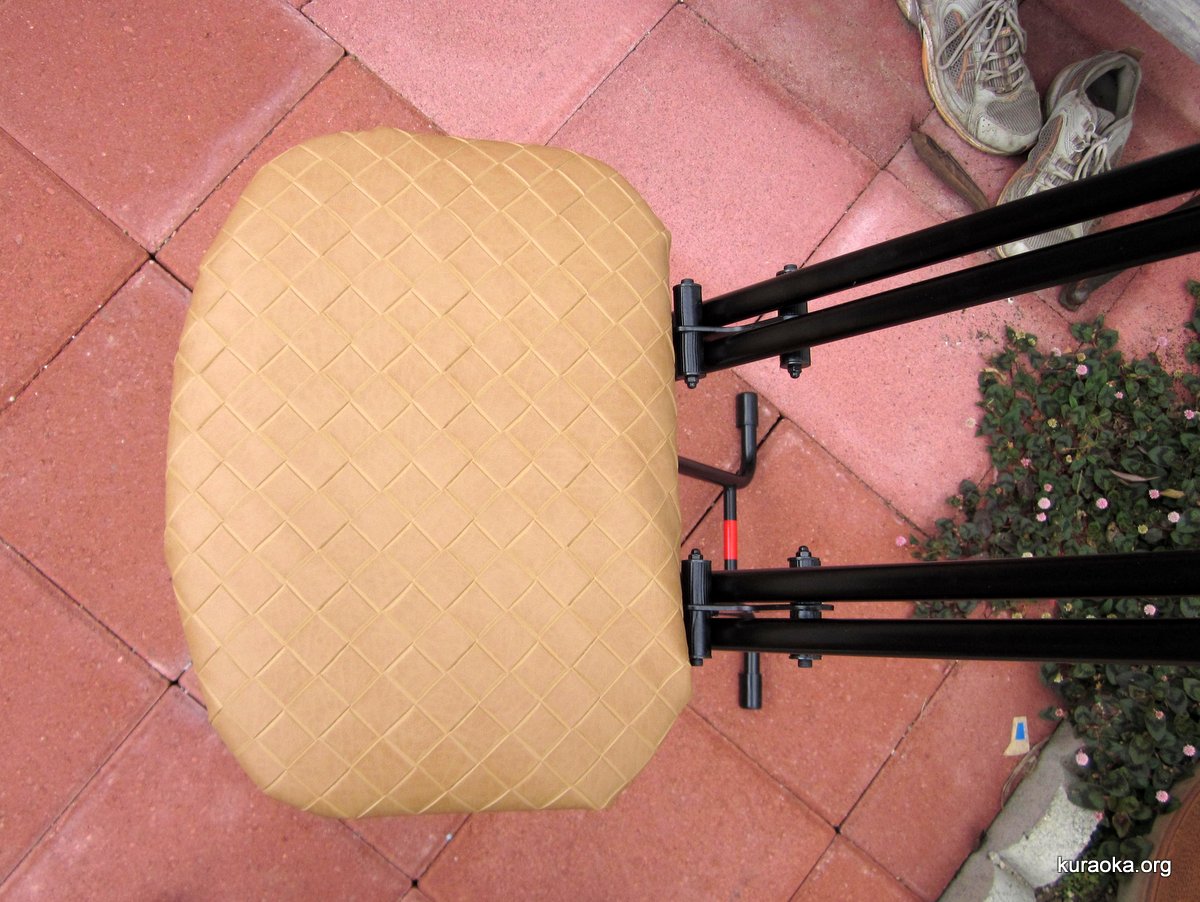 06-09-12 JPL Open House ... in 3-D! John, Roy, and Leo went with Grammy to the JPL Open House. Here you see the guys watching a 3-D website presentation. Get your 3-D glasses on for the next two shots, the Curiosity rover in 3-D and Grammy, John, Roy, and Leo on the surface of Mars with the Curiosity rover! Last is Roy and Leo, in 2-D.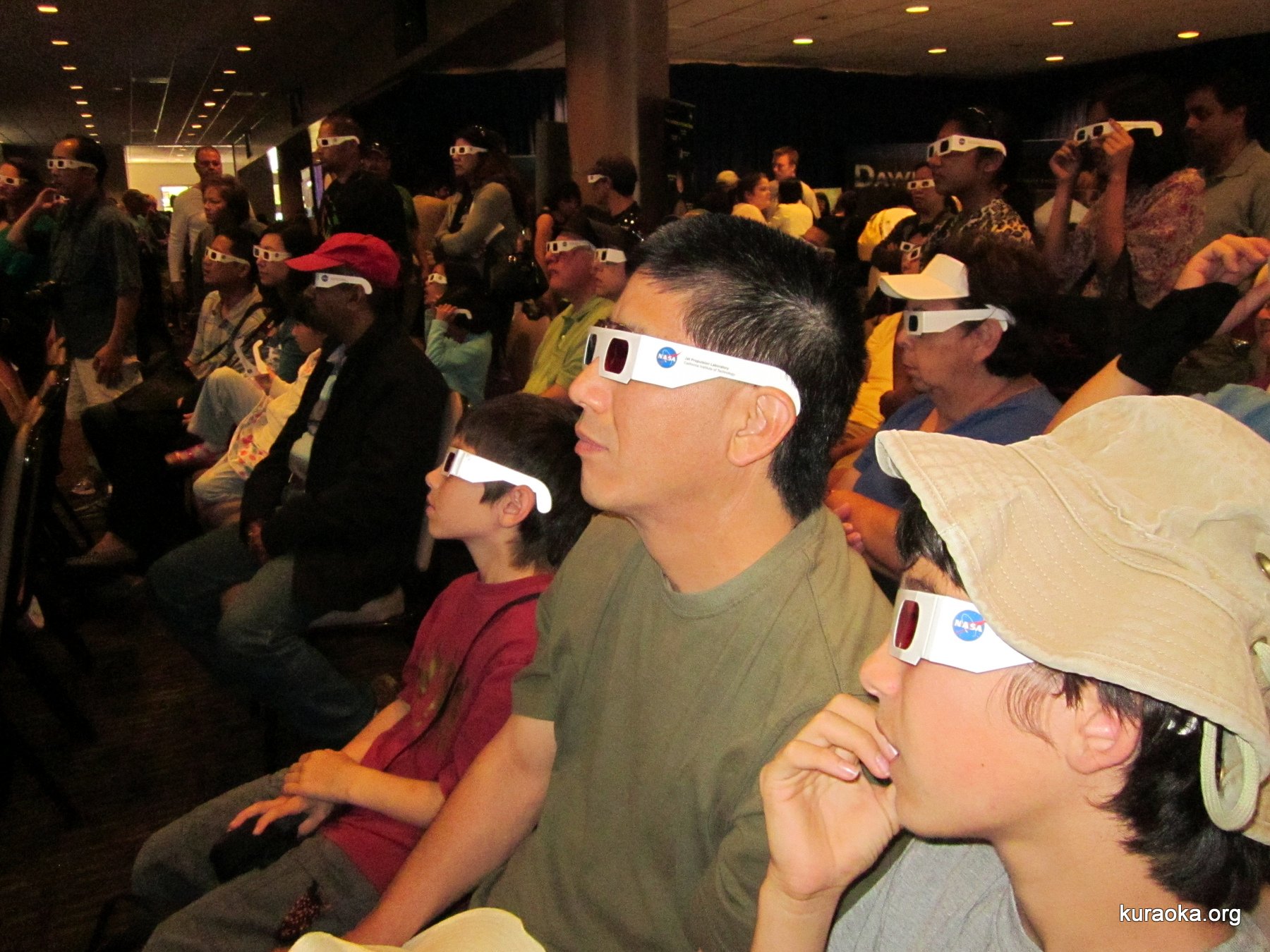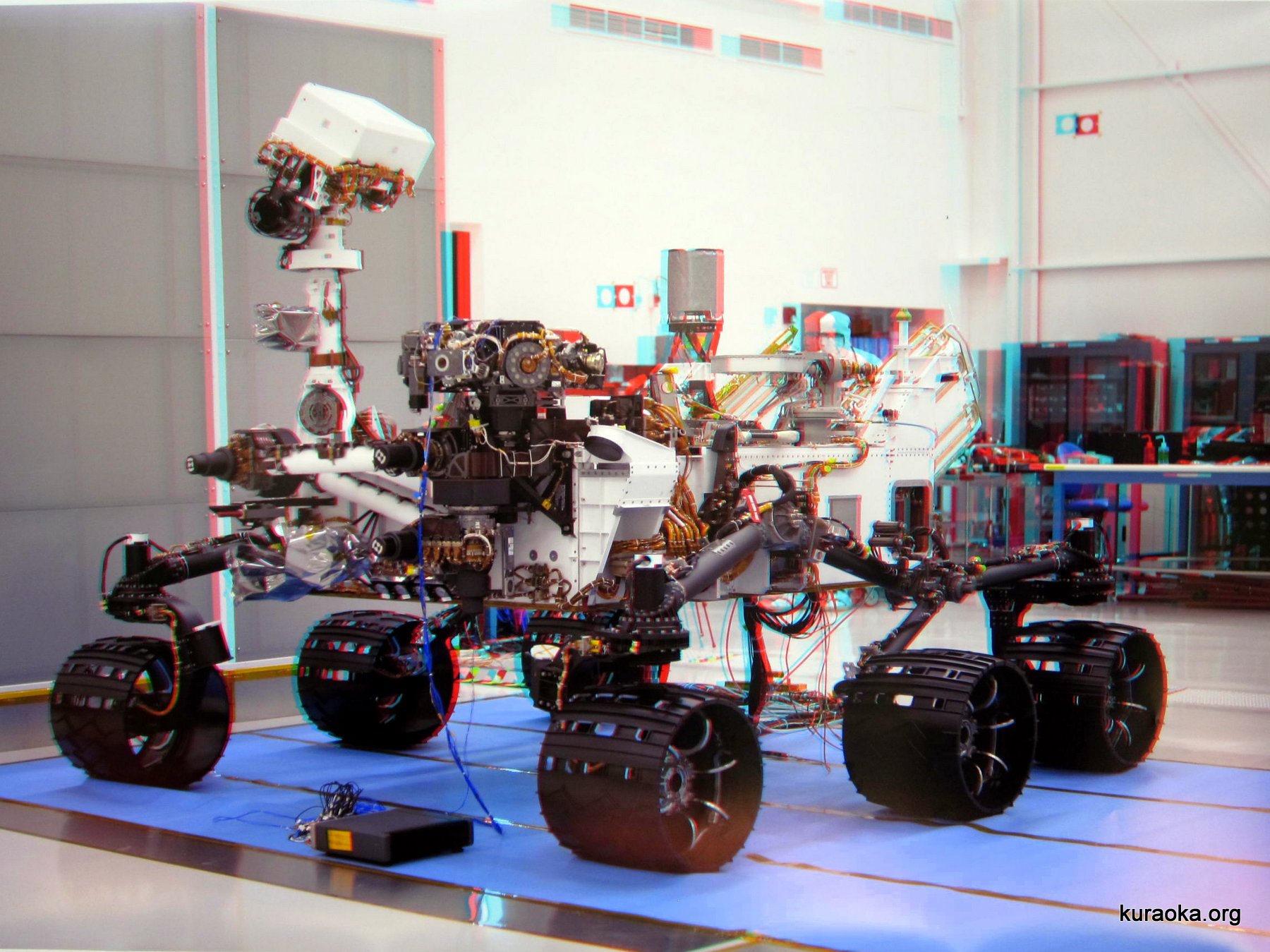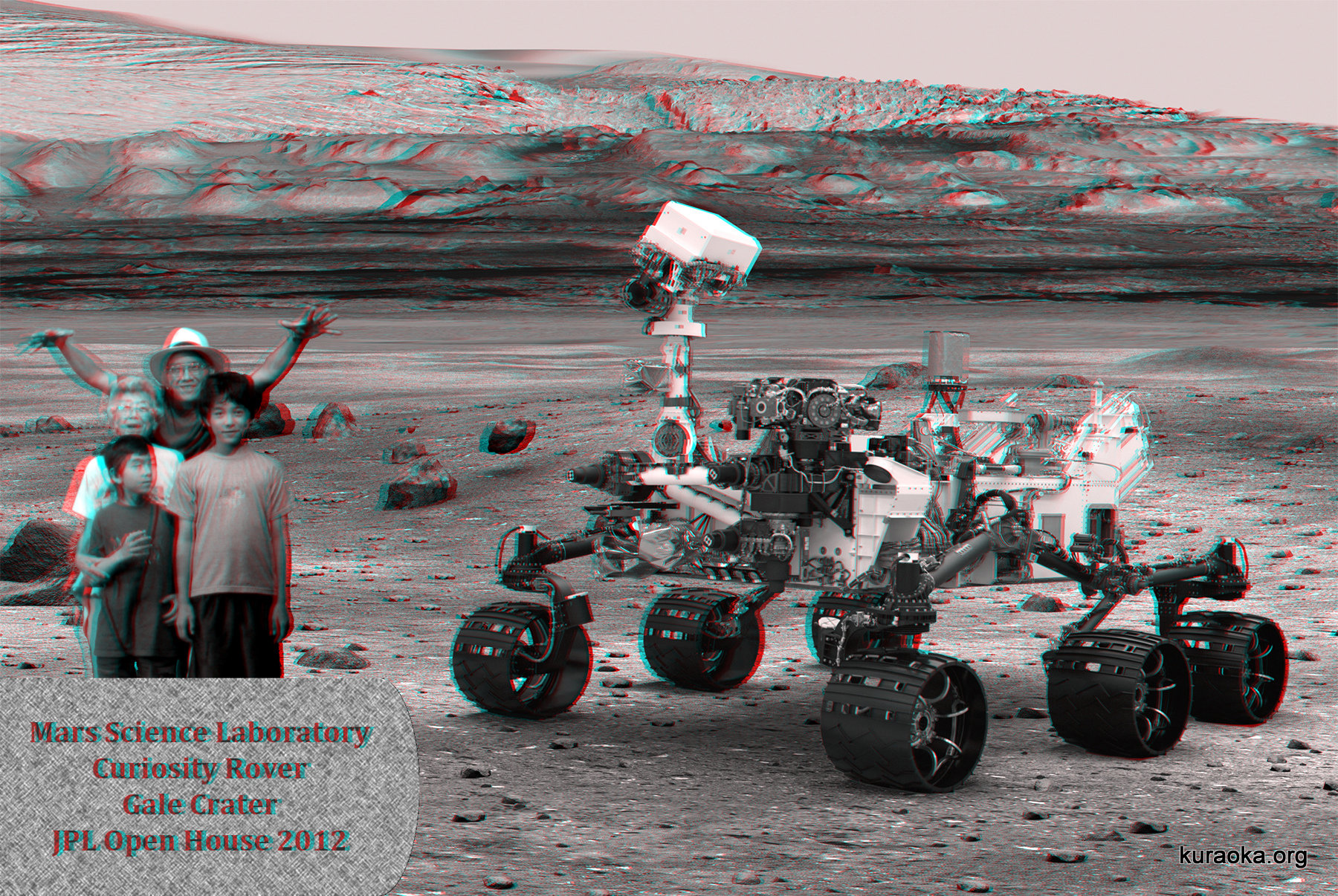 05-20-12 Annular Eclipse! We viewed the annular eclipse, first via a pinhole in some cardboard projecting an image onto a sheet of white paper, and then by using binoculars to again focus an image onto a sheet of paper. Here you see the image from the pinhole, then Leo adjusting the binocular setup, and Leo and Ondine enjoying the sunset. (Roy was exhausted from a Scout campout, so he watched for a bit and then went in.) The sun dropped below the mountain before the full event.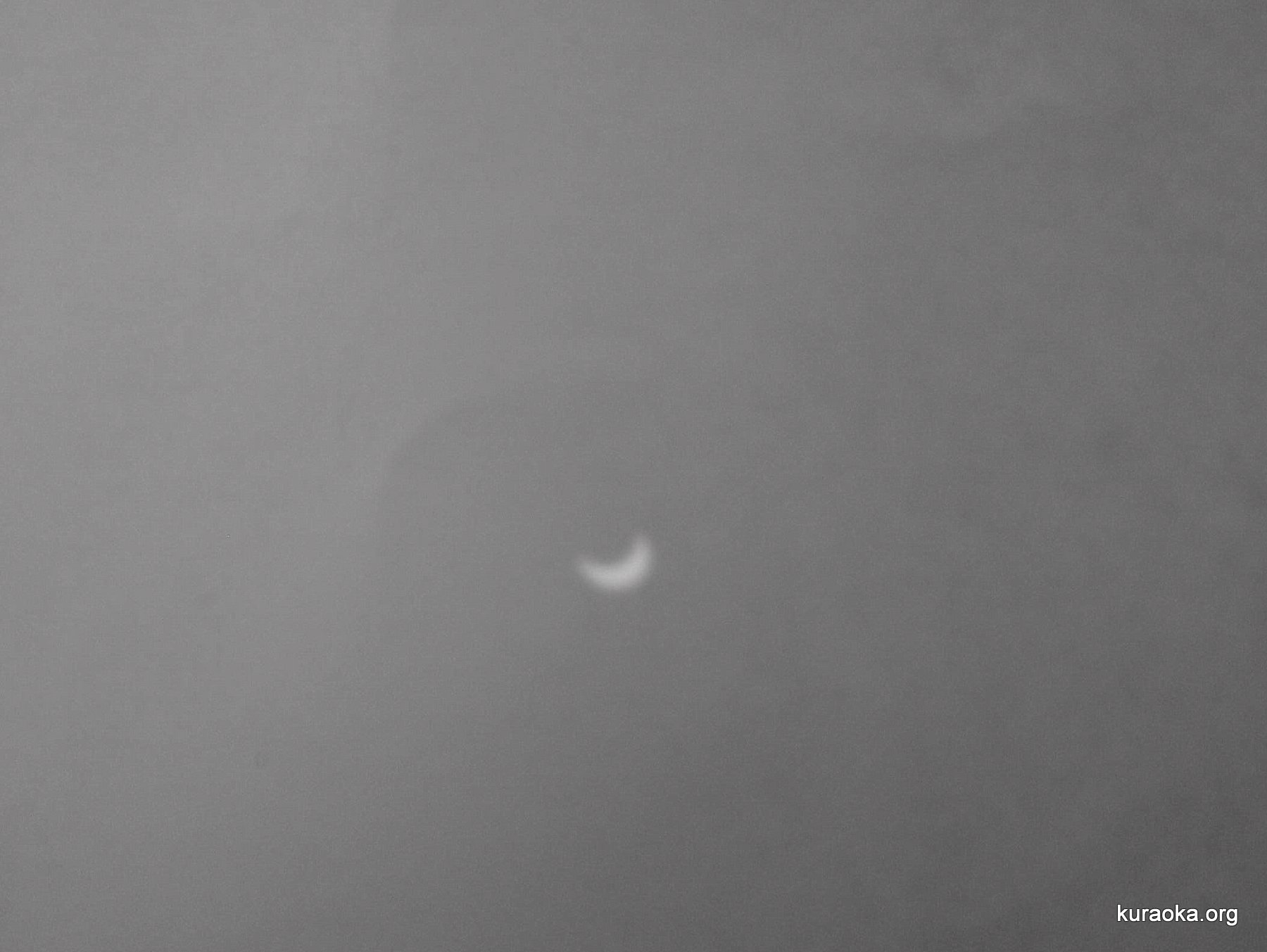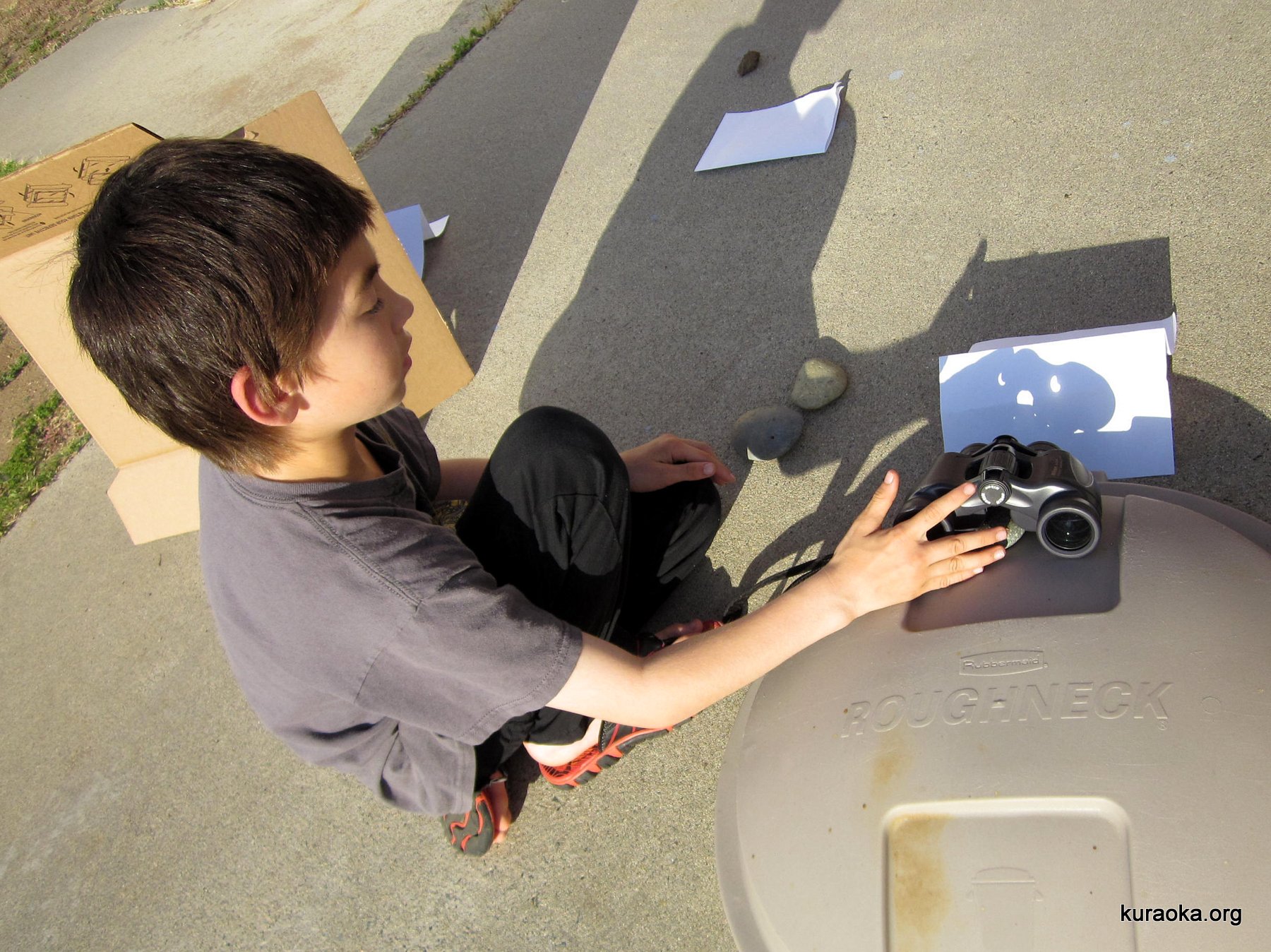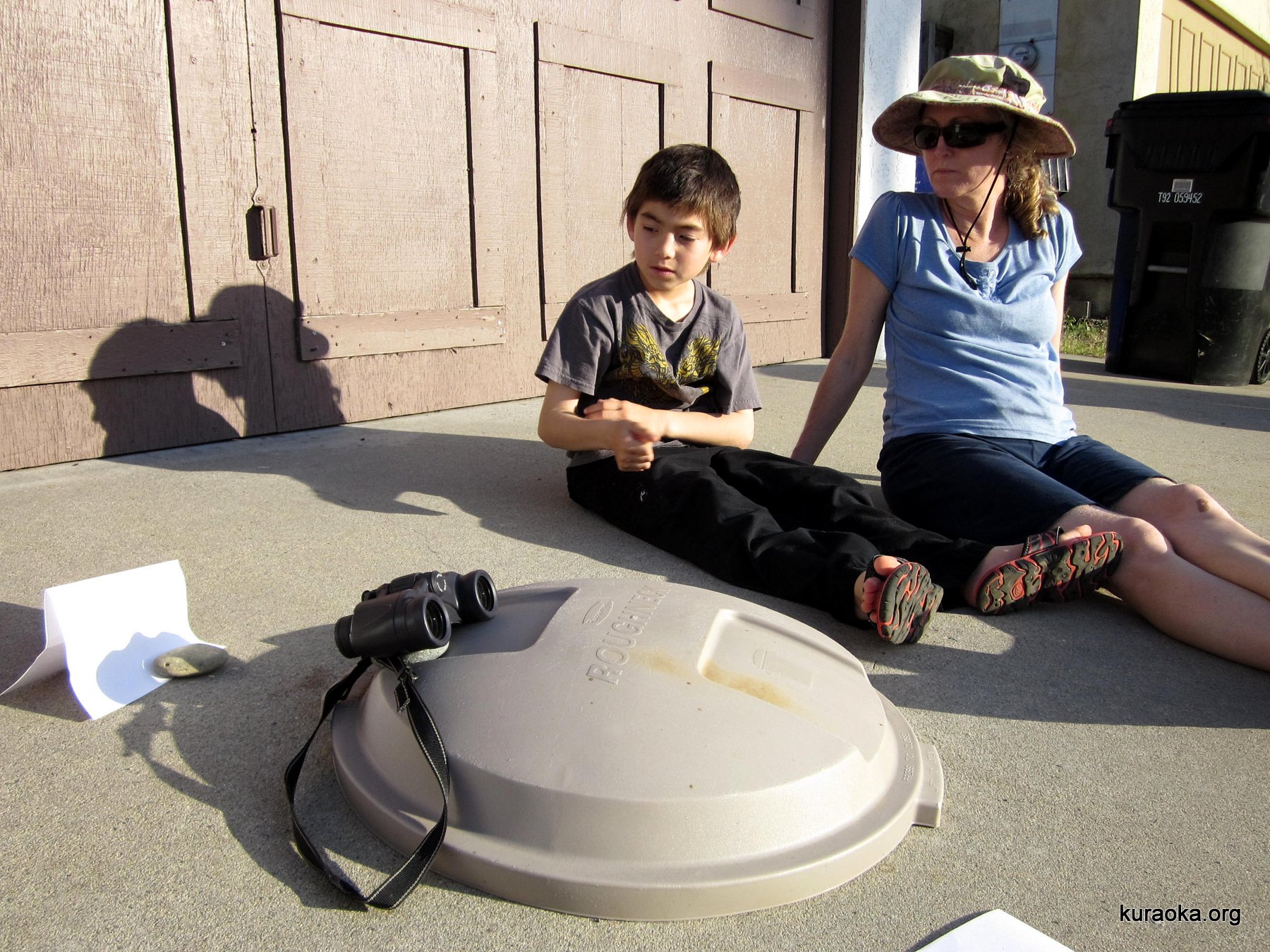 05-05-12 Griffith Observatory! We went to Griffith Observatory with Grammy! Here we see the entrance to the exhibit halls, a sundial and the Hollywood sign, Leo in front of the Hollywood sign, one of the promenades with panoramic views, and Leo with Einstein. Roy for the most part evaded the cameras.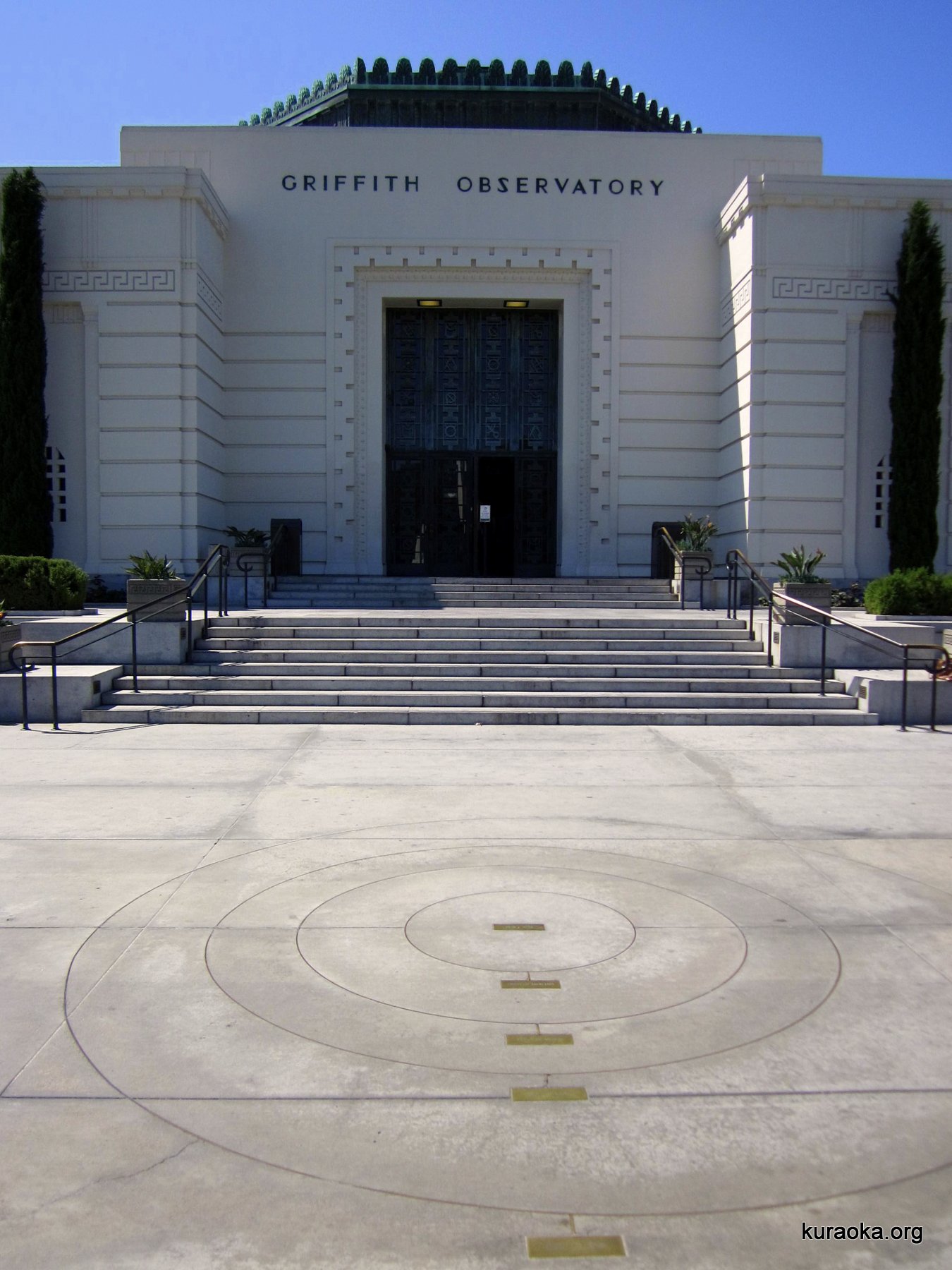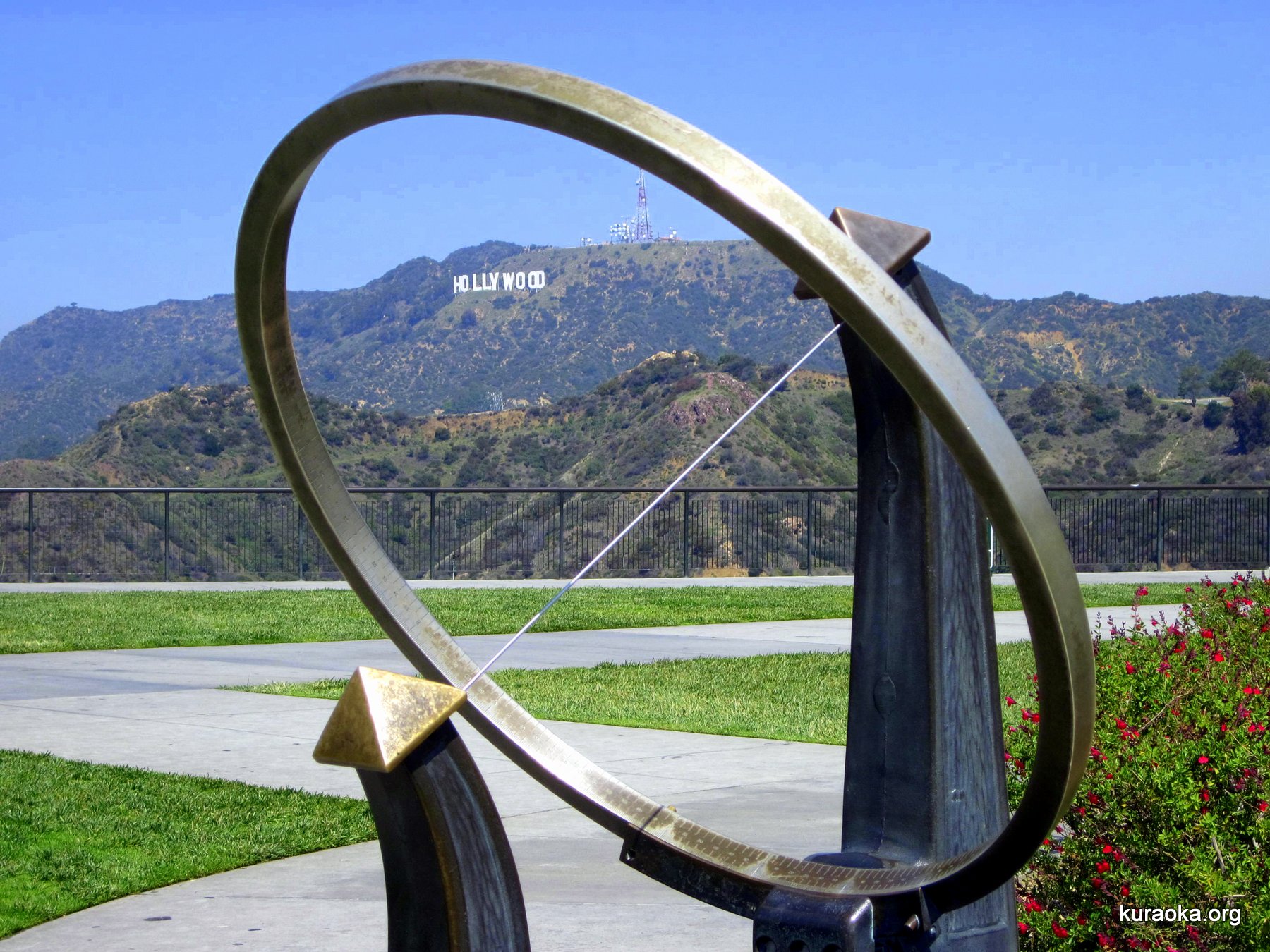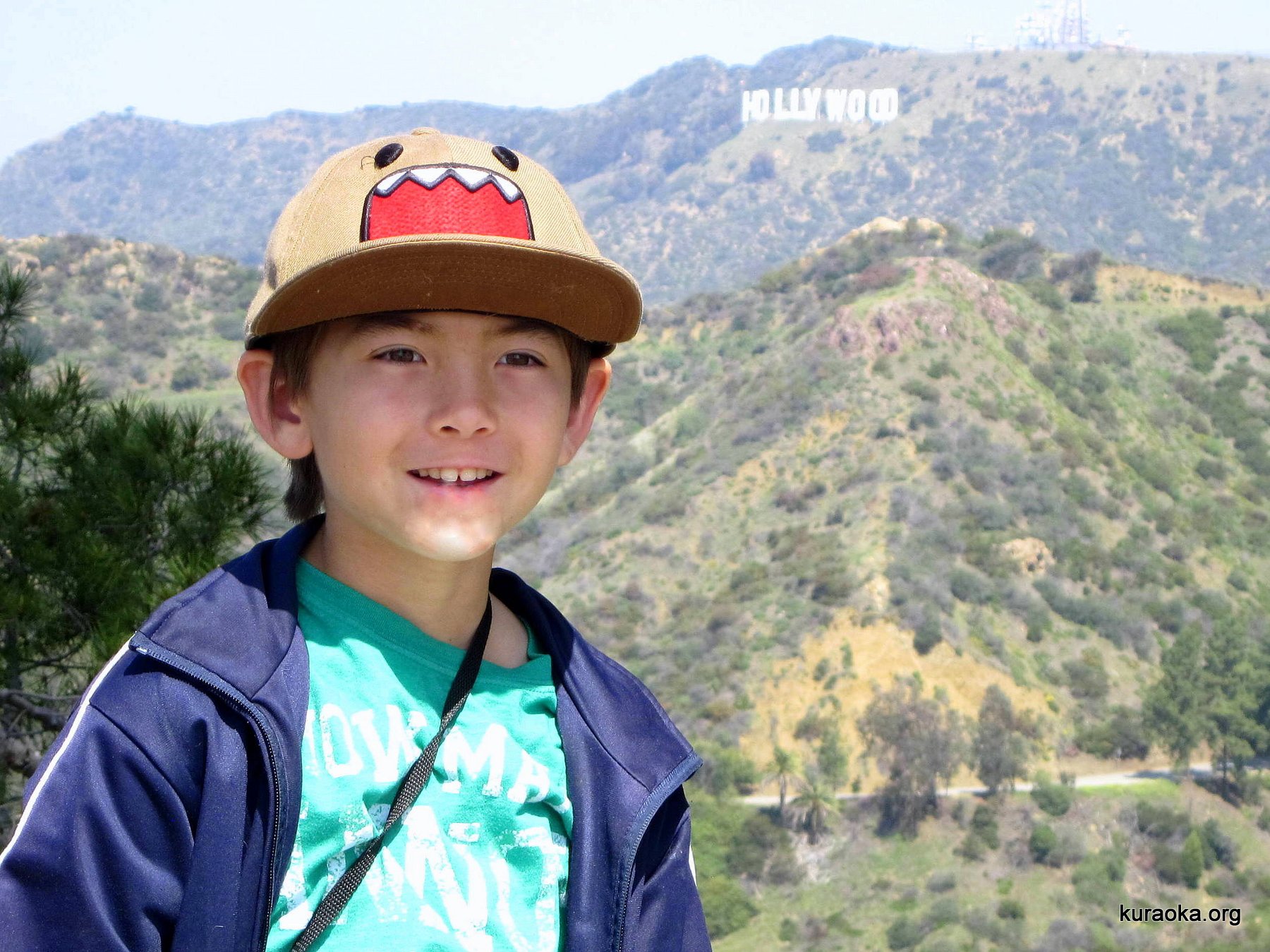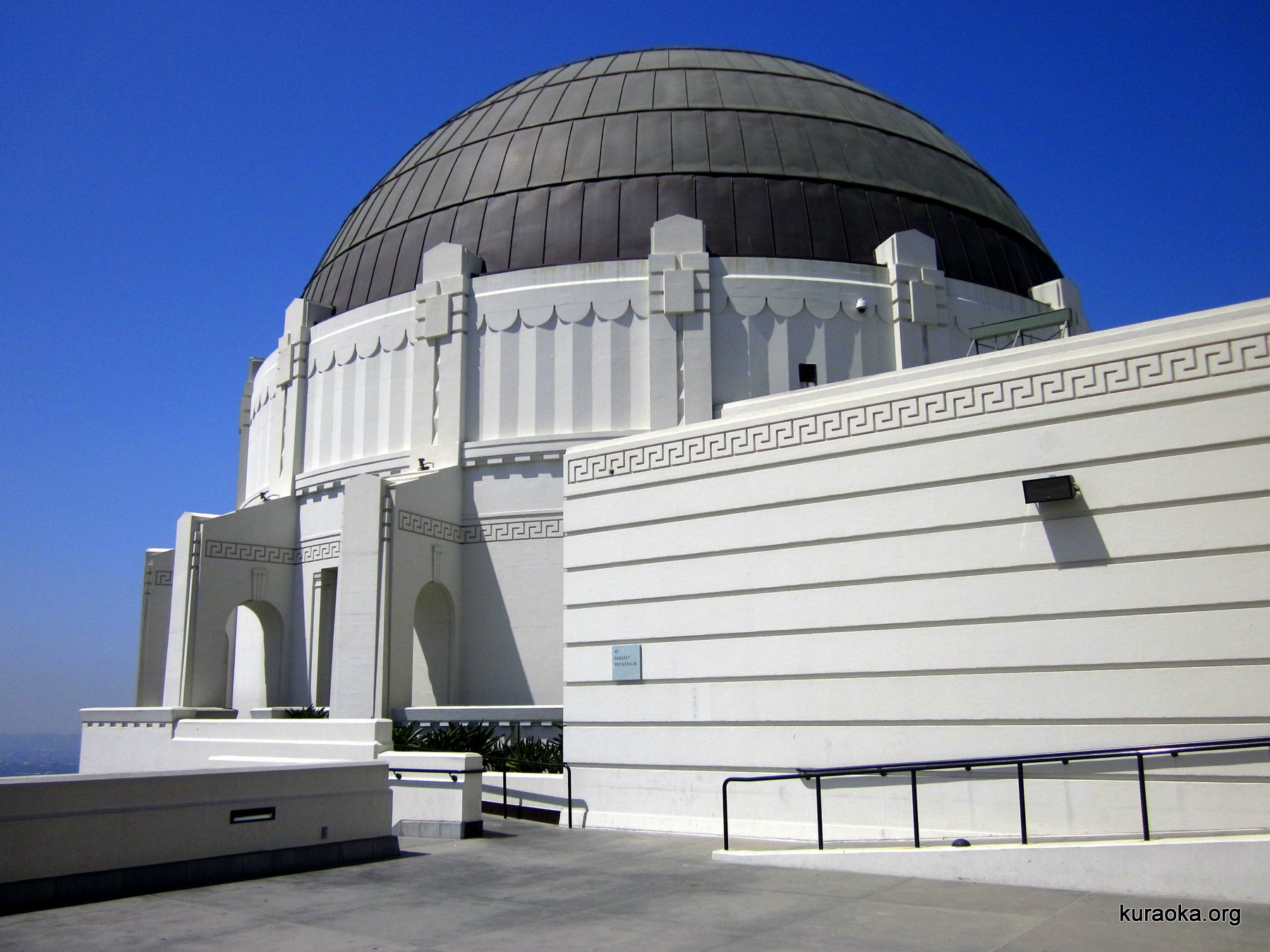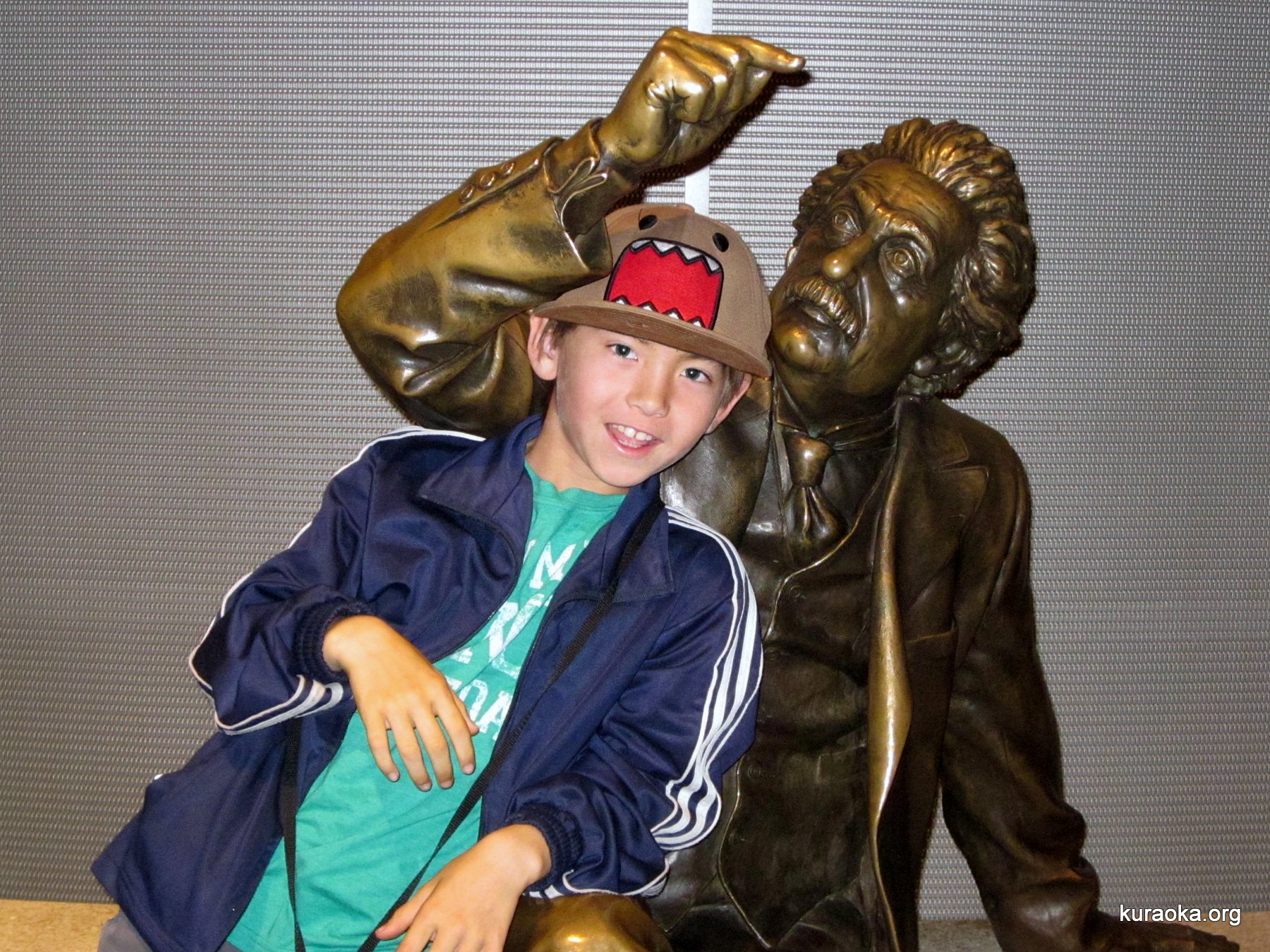 Our current Virtual Refrigerator Door
Archived Photos from 2012
Archived Photos from 2011
Archived Photos from 2010
Archived Photos from 2009
Archived Photos from 2008
Archived Photos from 2007
Archived Photos from 2006
Archived Photos from 2005
Archived Photos from 2004
Back to the Kuraoka Family main page