Click on any photo to see it full-size. All photos copyrighted.
12-31-15: The apple peels predict ... One part of our New Year's Eve festivities is tossing apple peels to predict the coming year. And Ondine's showed ... more J and O! Hooray!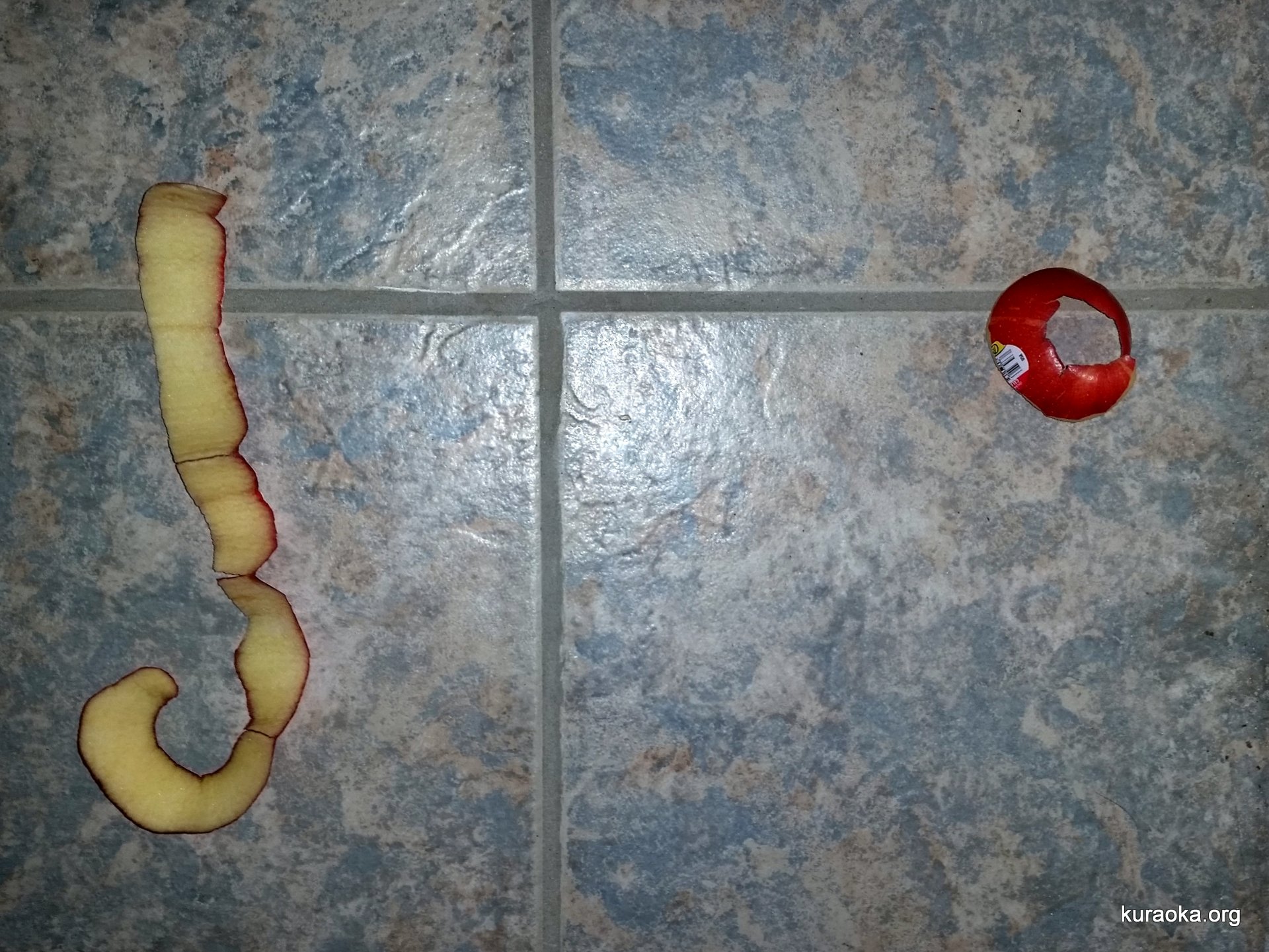 12-30-15: Ramen! John and the boys picked up Grammy, then went to Mitsuwa to load up for osechi. But first, they paused at Nishiki Ramen - yum! Shown are black ramen, "Tokyo Shoyu" ramen, and "Nishiki Ramen."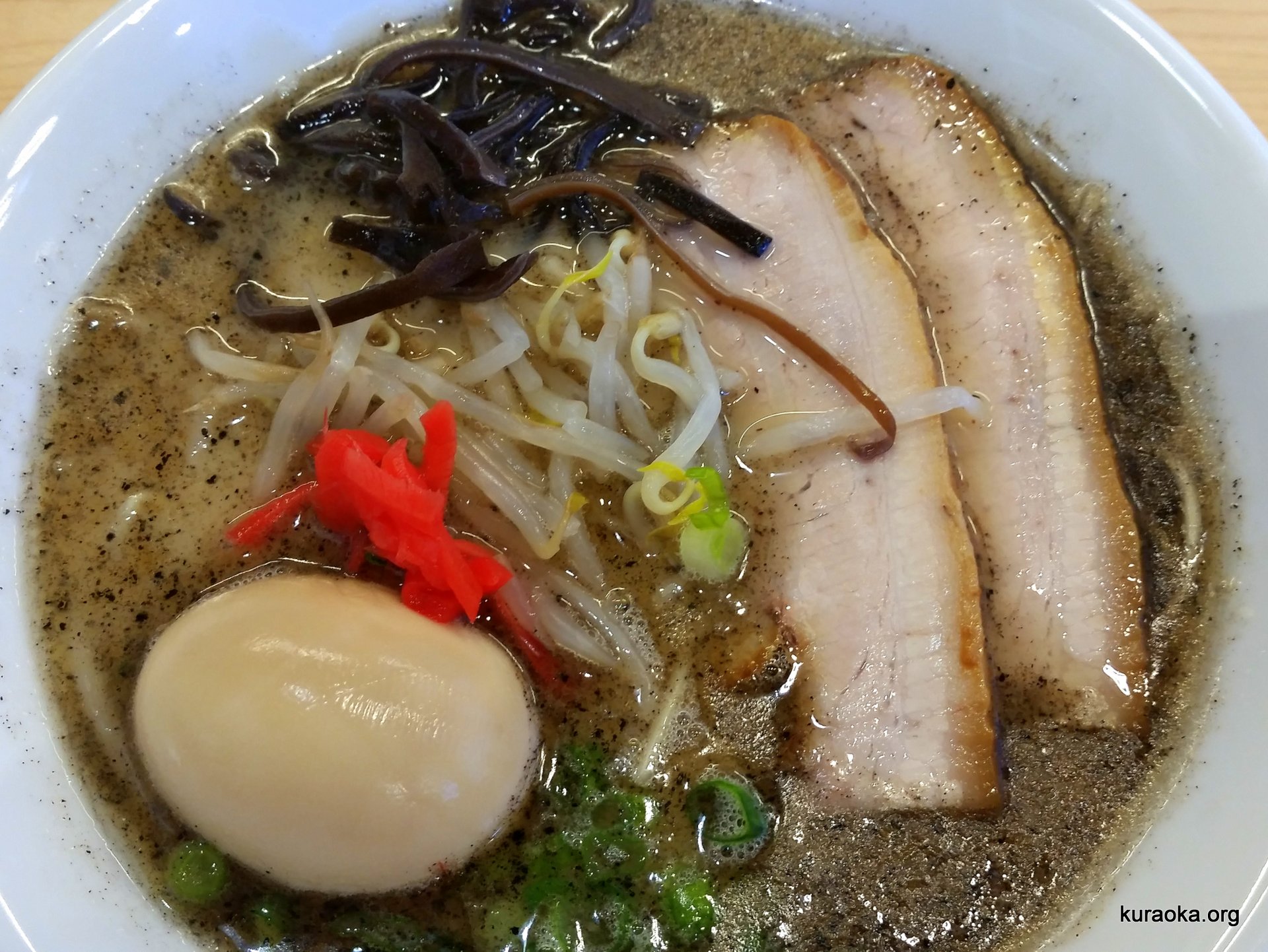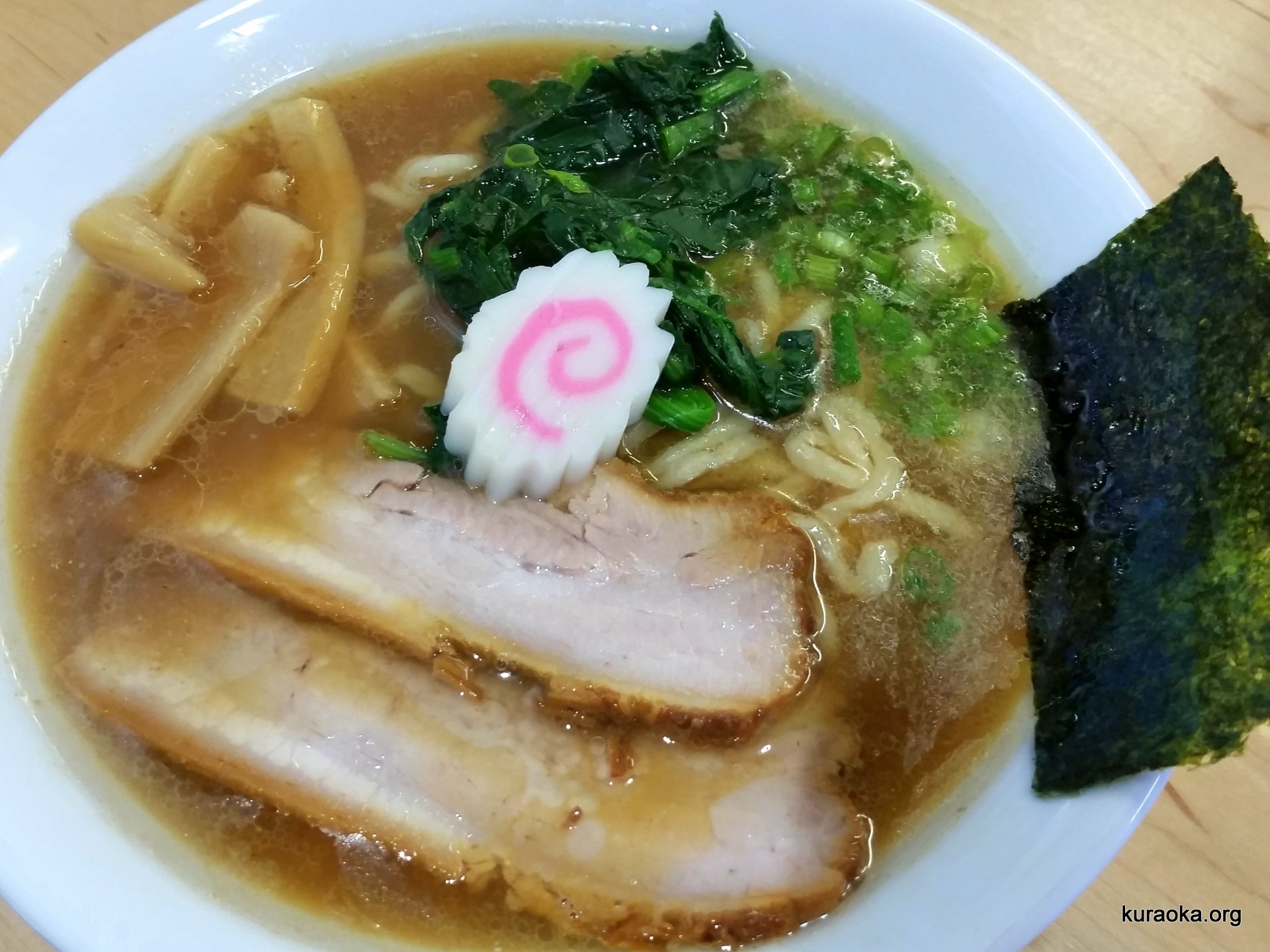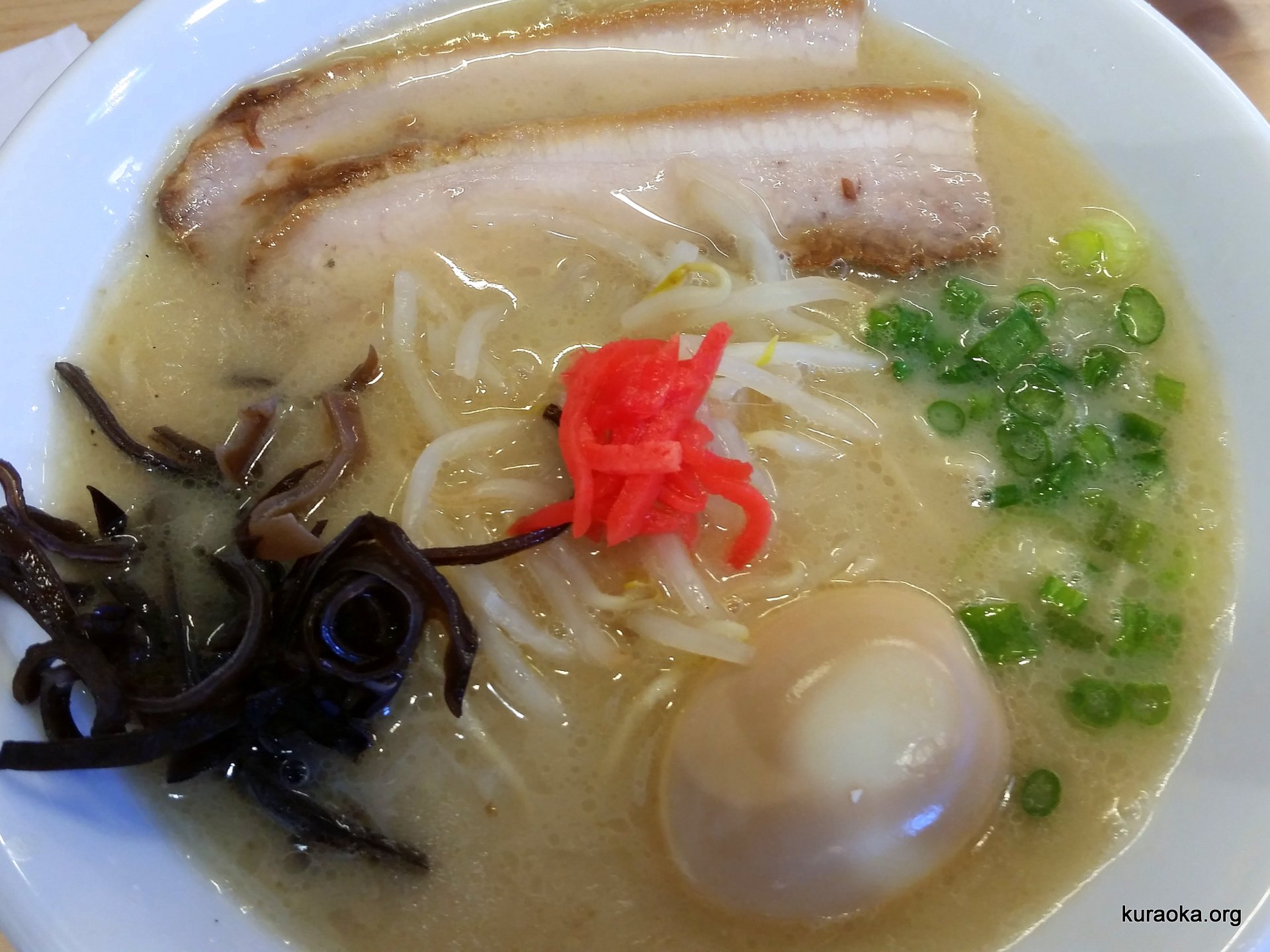 12-26-15: Siblings! Before we left Grammy's house, John's sisters came by to say goodbye. Here we all are: Patty and Daryl, Elaine, John, Leo, Ondine, and Roy.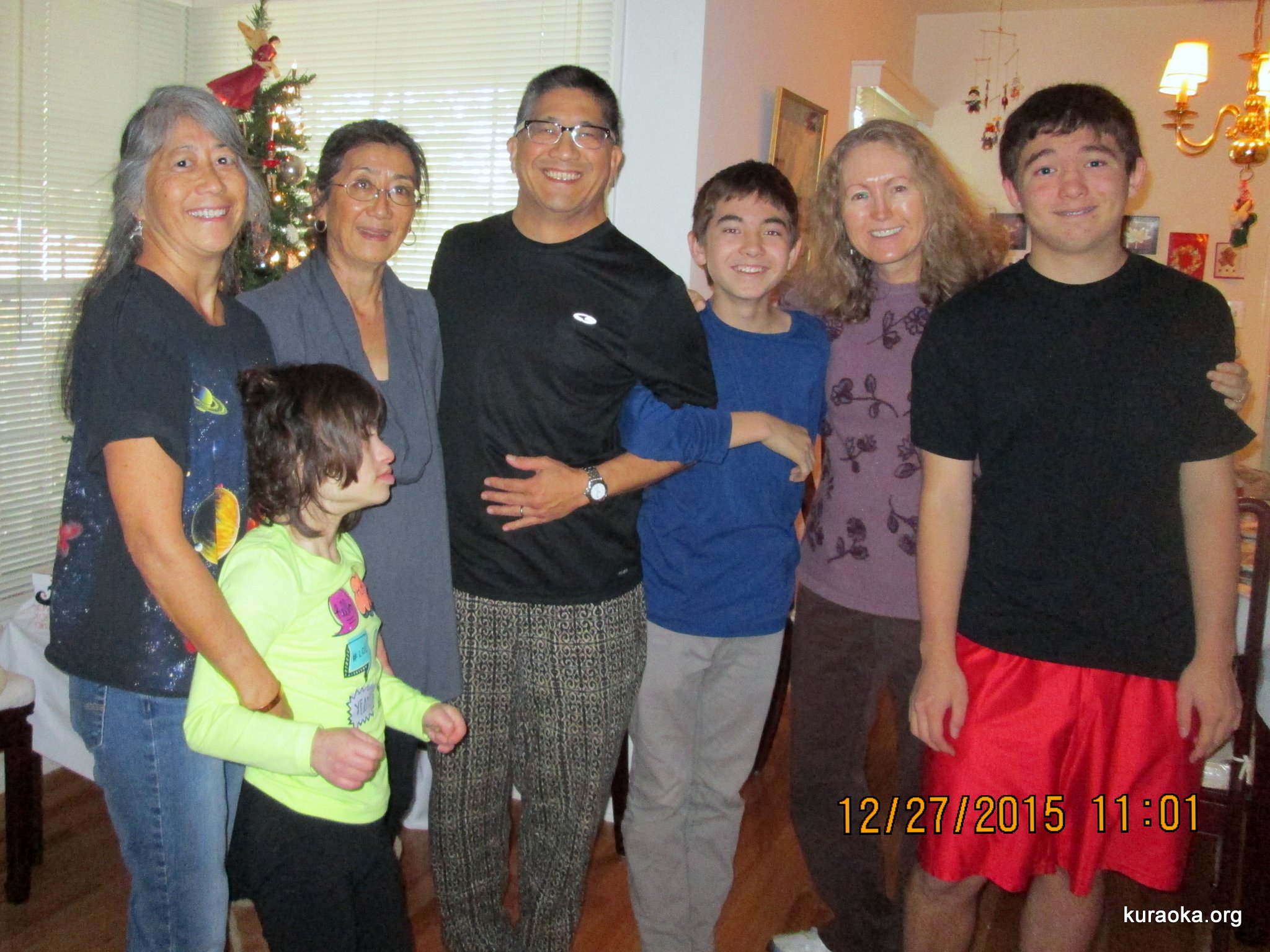 12-26-15: Medieval Times! Boxing Day was Jousting Day for us, as we went to Medieval Times as a family Christmas gift! It's always a terrific show, with beautiful horses and real contests and feats of great skill, plus a well done meal. This is the photo we bought, in holiday livery.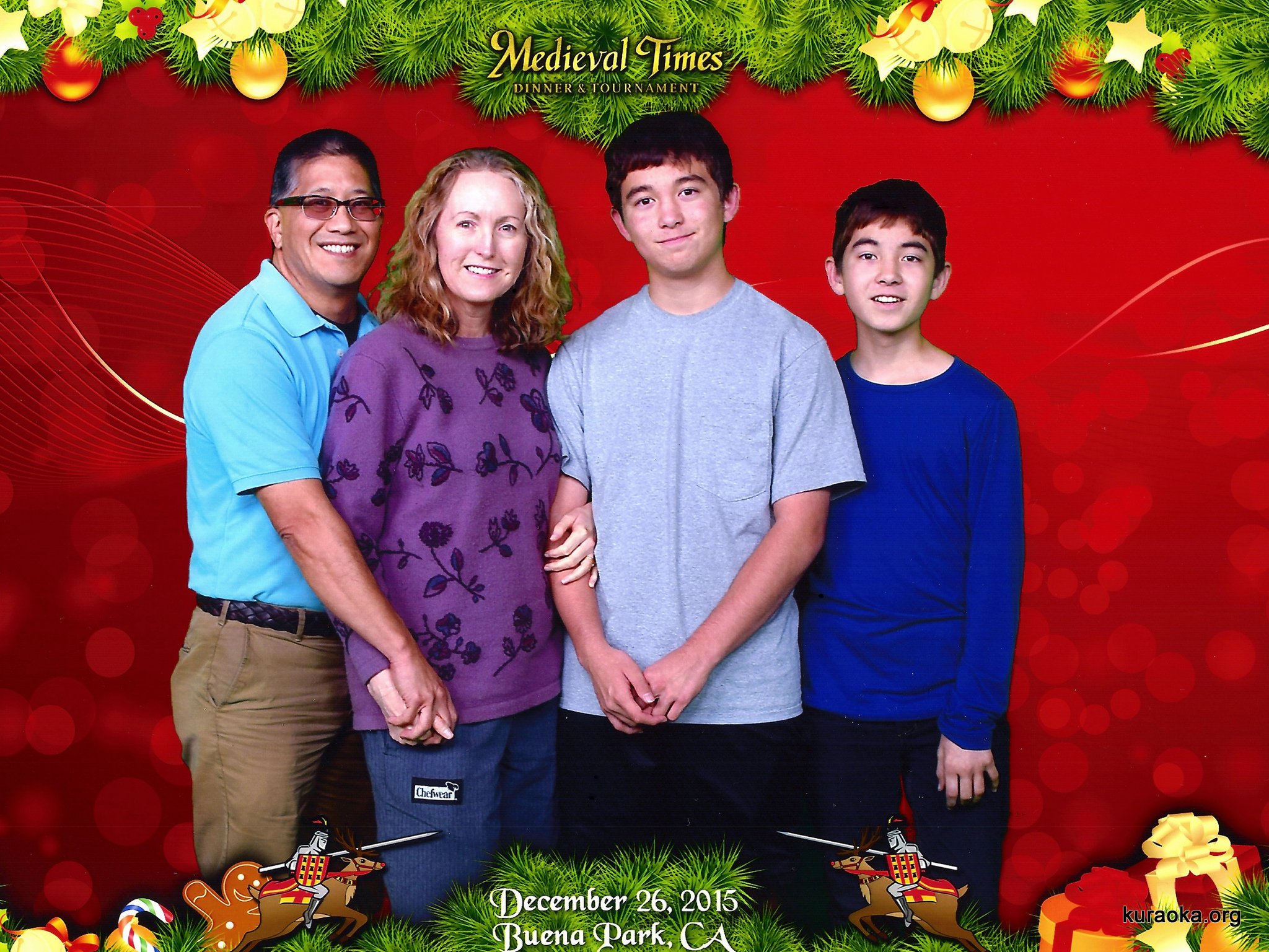 12-25-15: Christmas Day! Grammy had gifts for all our children on Christmas morning, including Shadow the fur child. Later we went to the Barnhart's for Christmas dinner and to open still more presents, including these funky reindeer from Patty! (That's John, Frances, and Andrew.) The last photo is a nice group shot of Grammy and her children: Patty, John, Frances, and Elaine.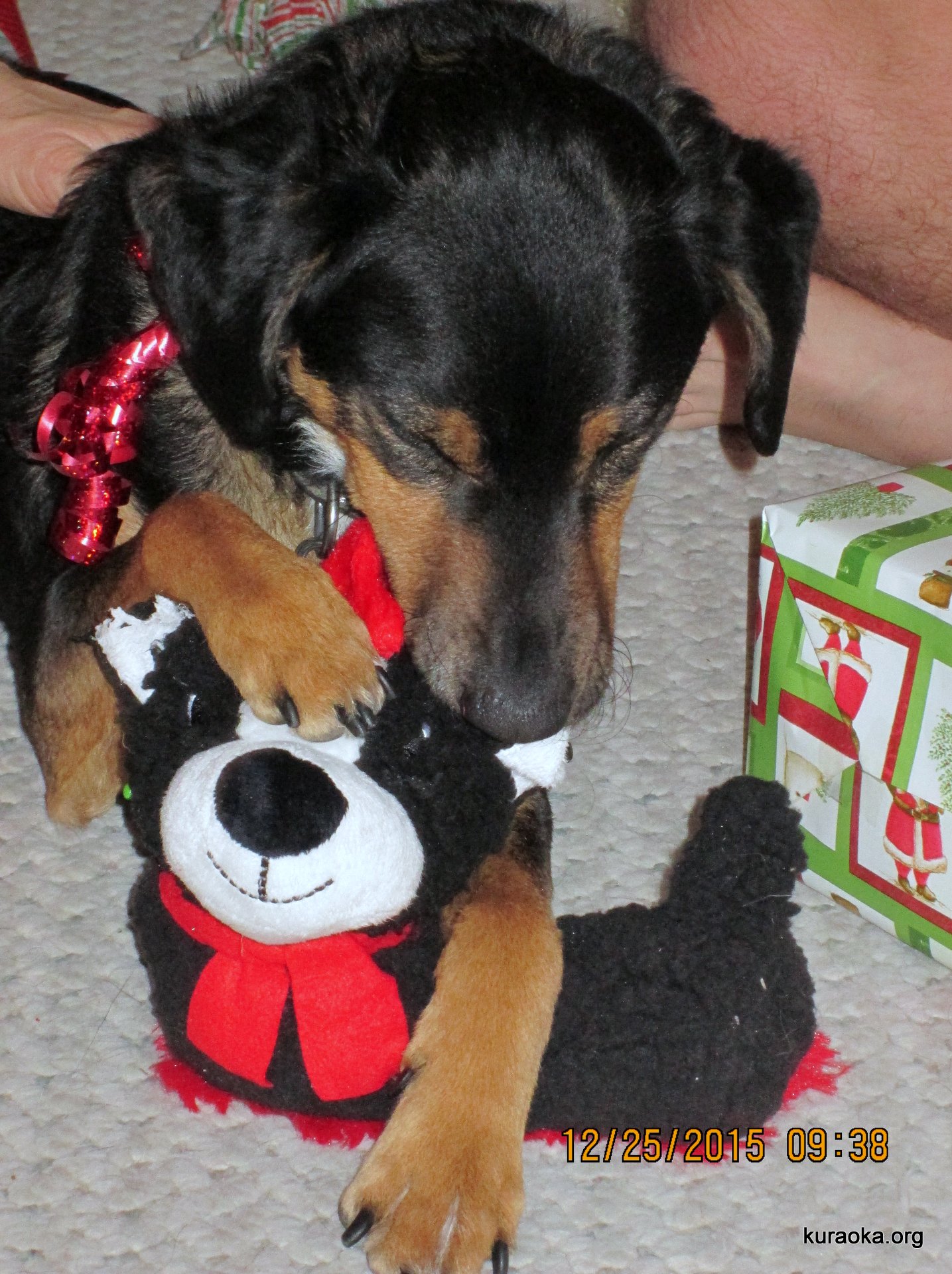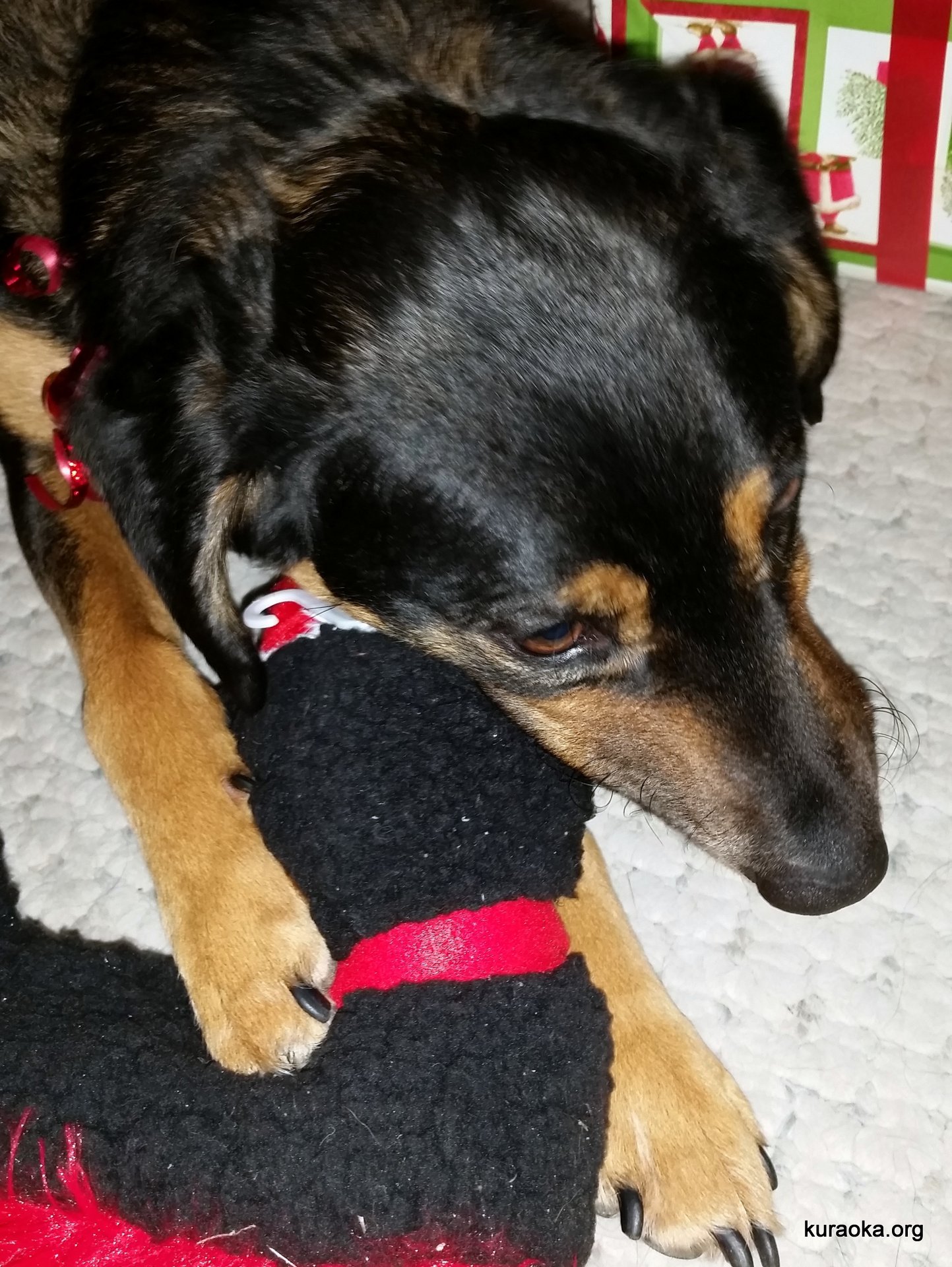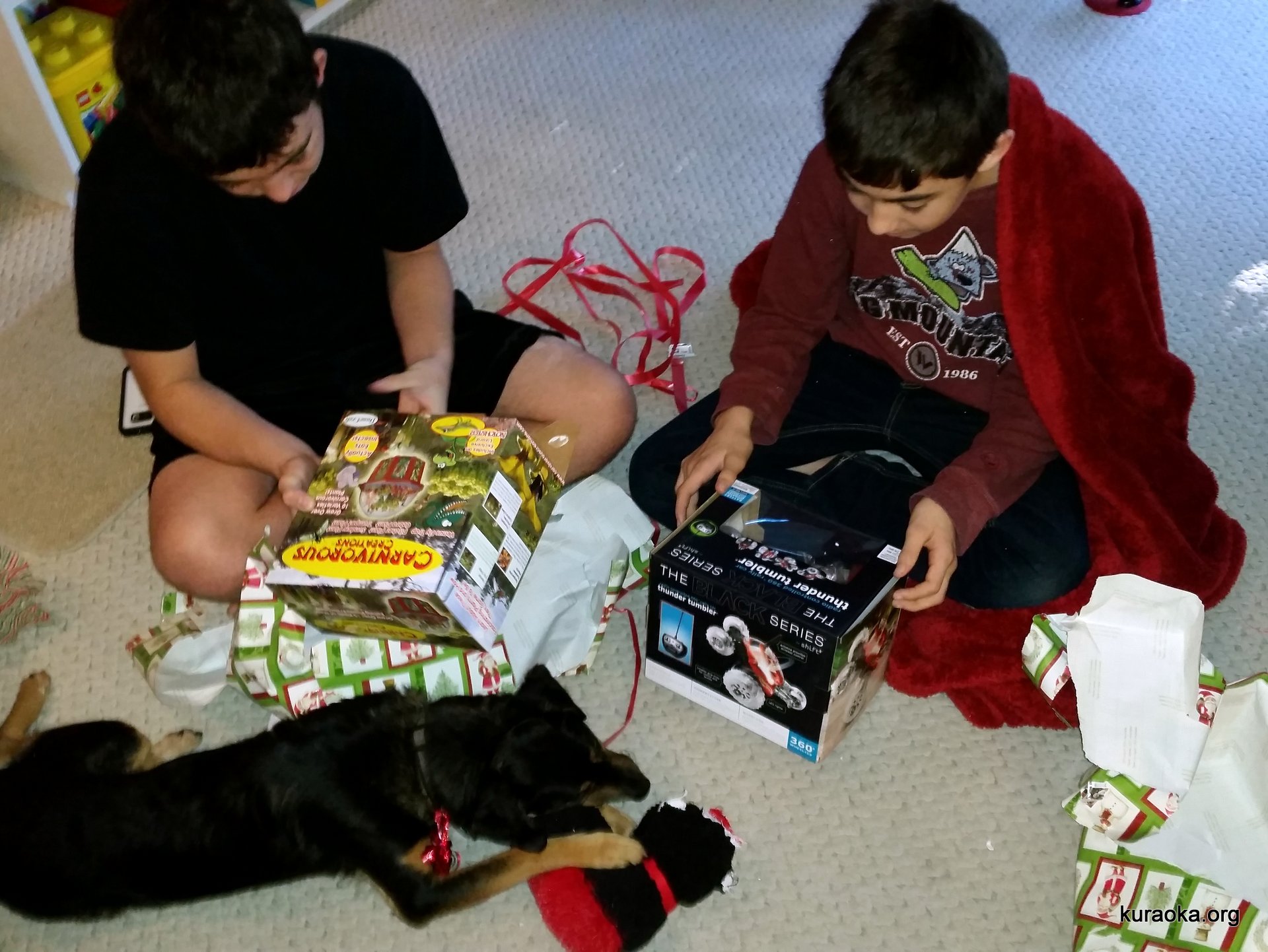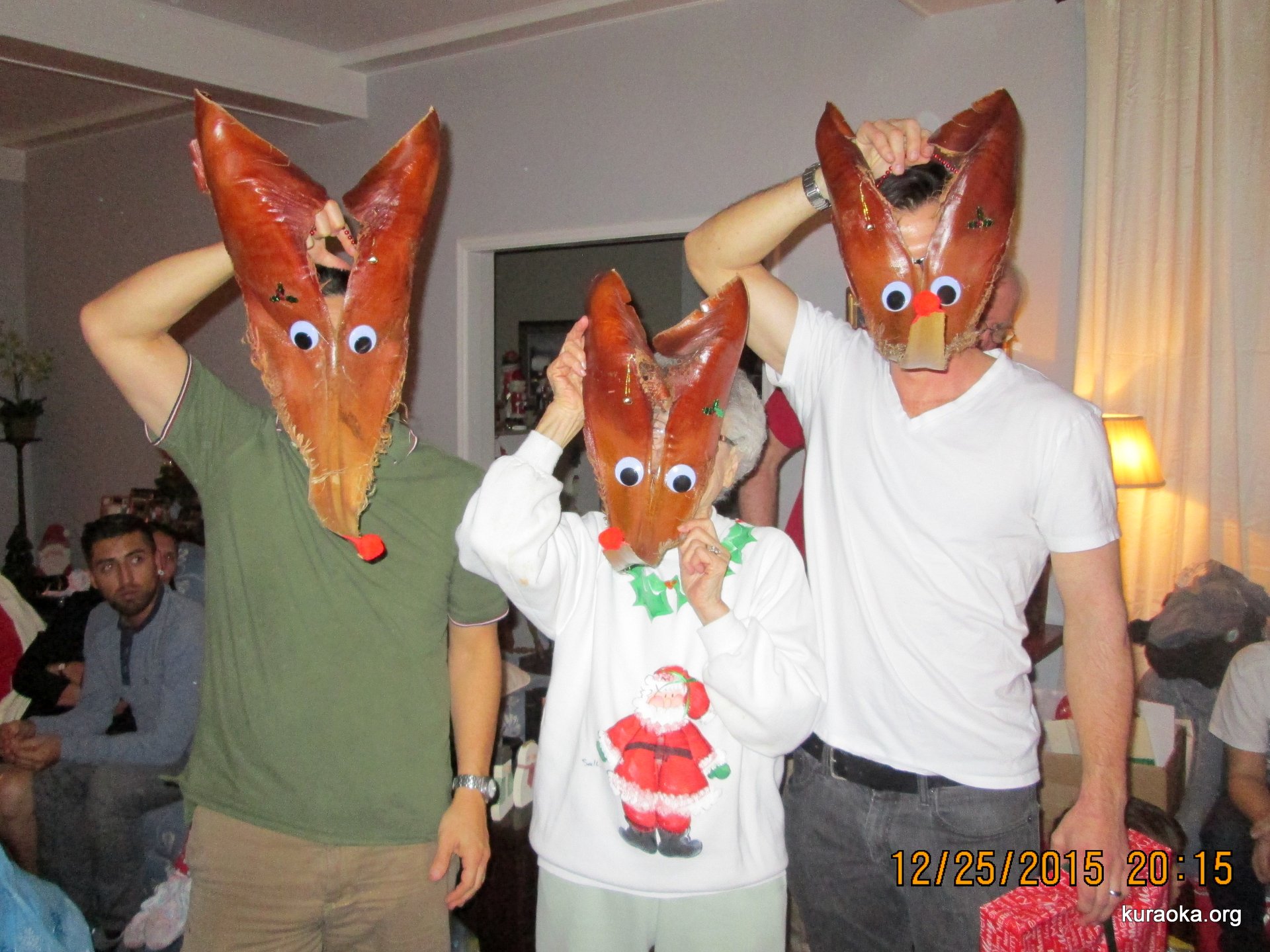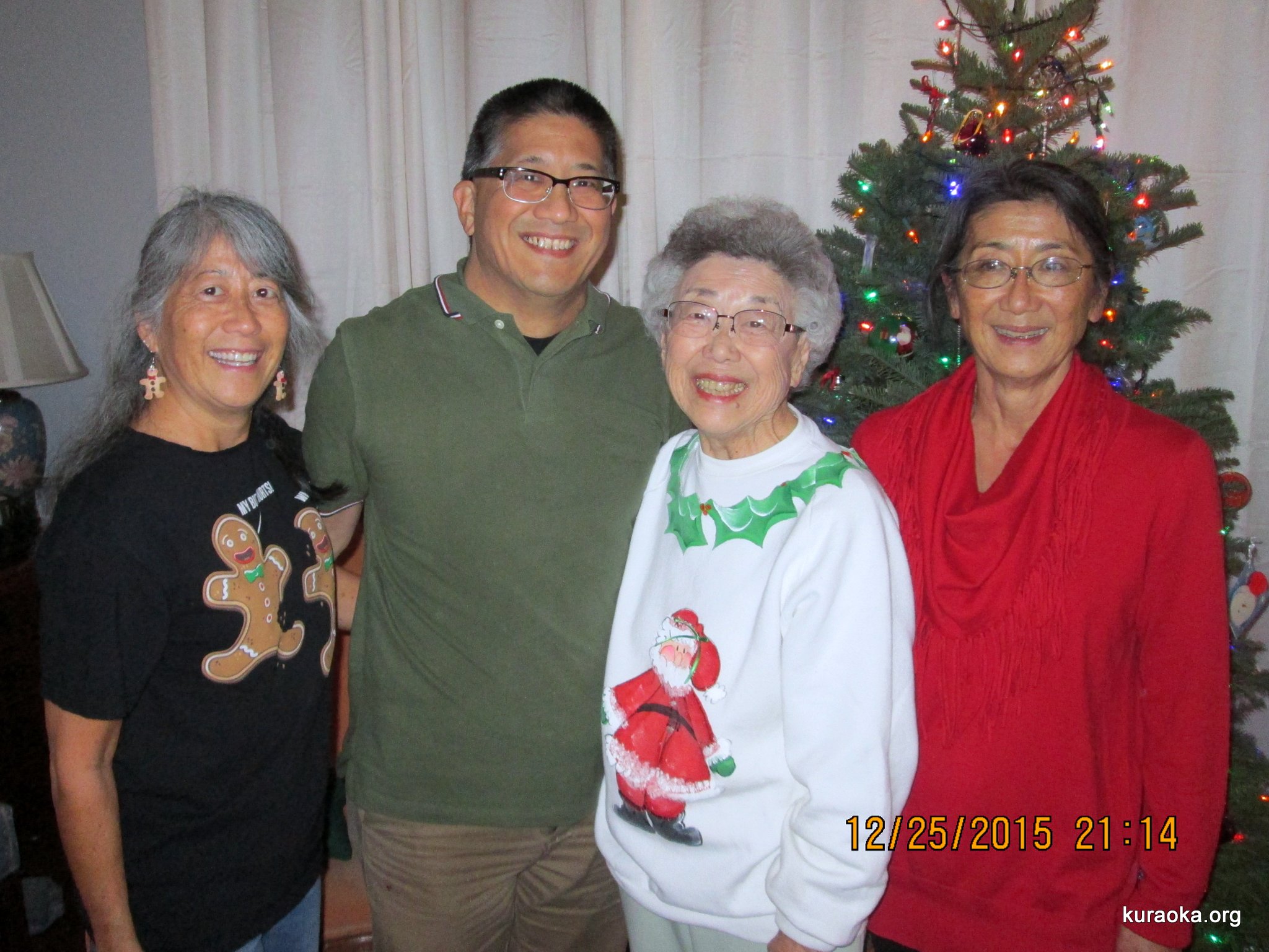 12-24-15: Christmas Eve! Here's John's sister Elaine, her daughter Amanda, and Amanda's daughter Jasmine. Three generations!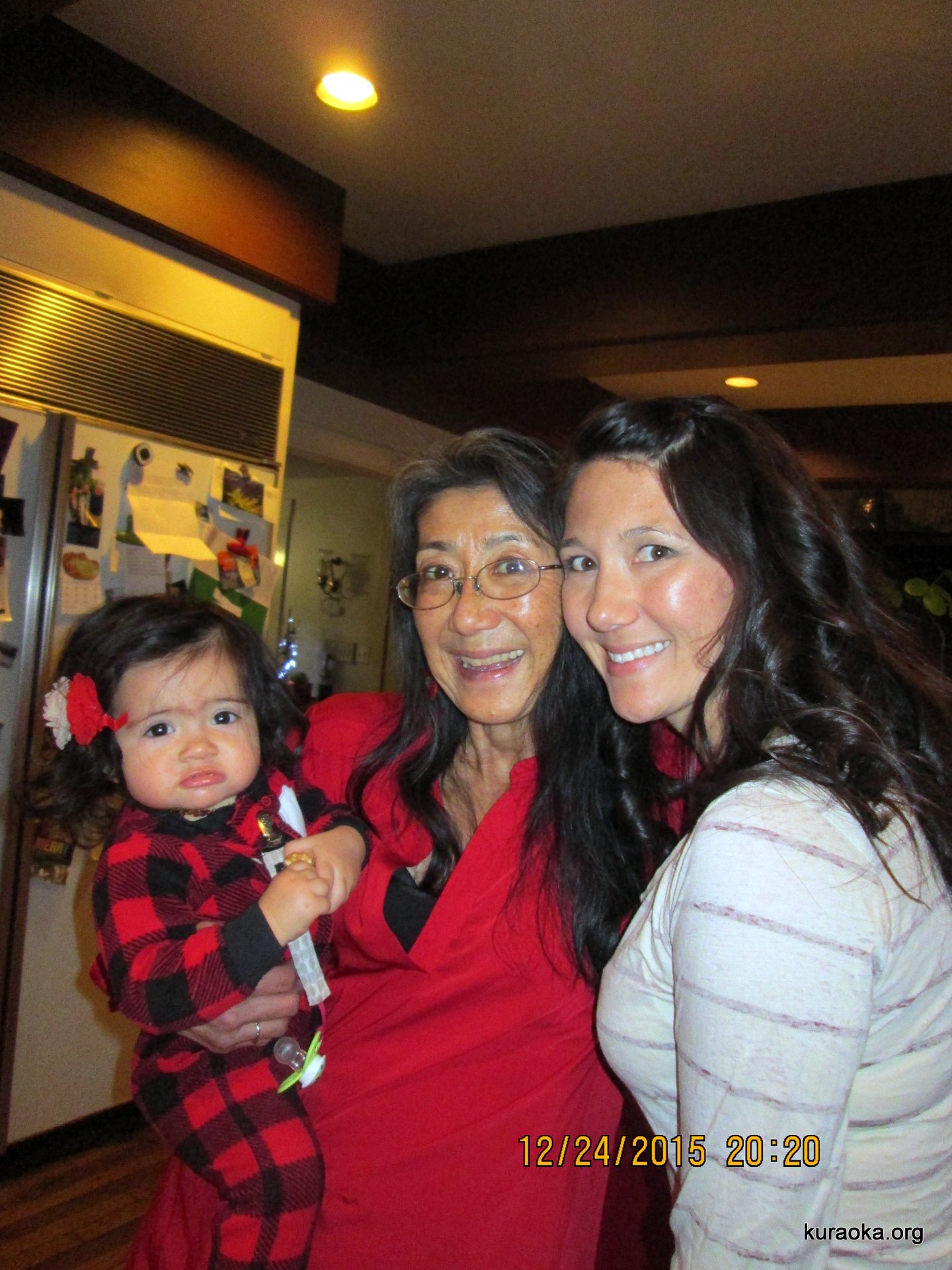 12-13-15: Third Advent! Here's Barbara's fabulous spread for Third Advent.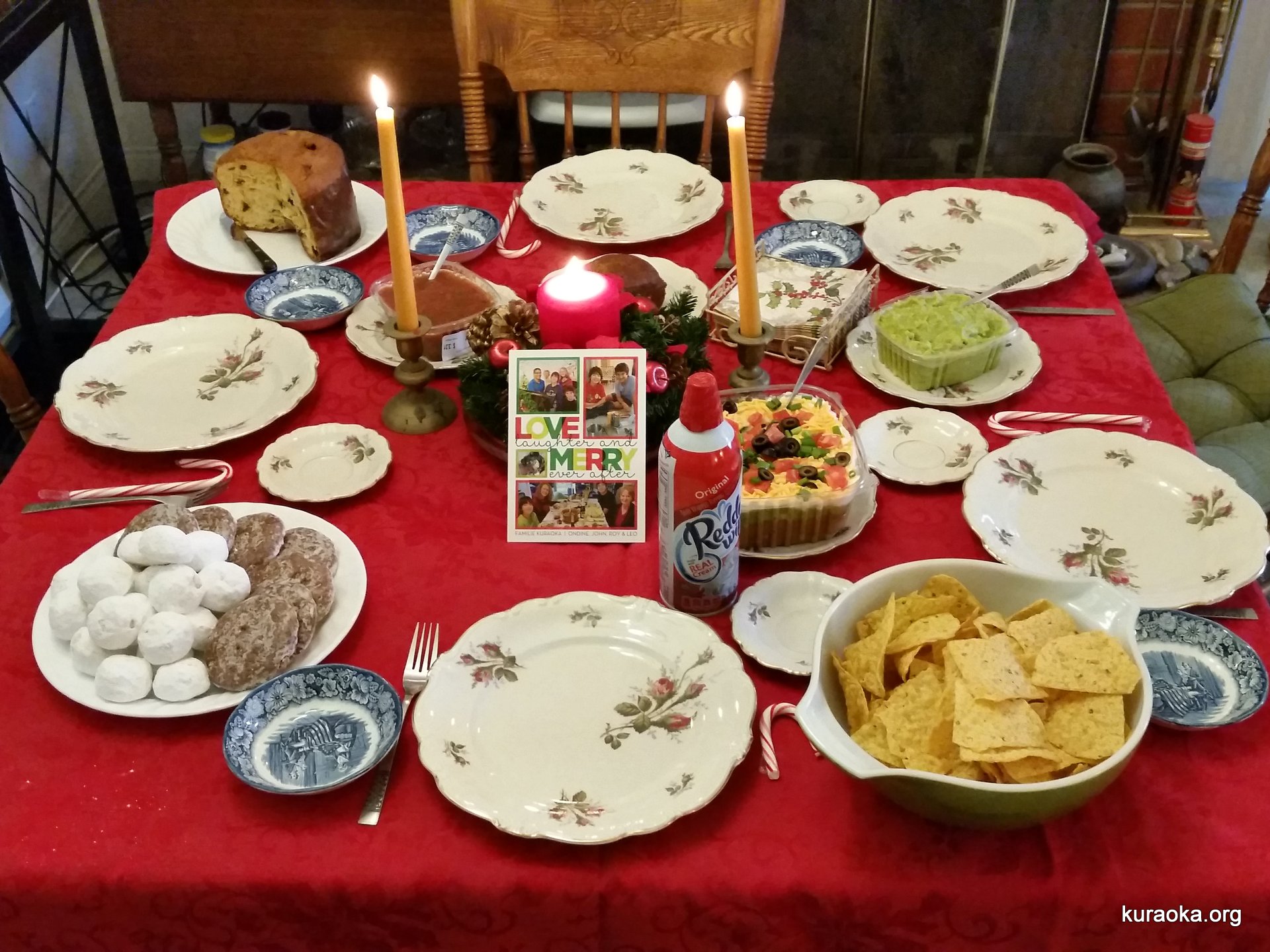 12-06-15: St. Nicholas' Day and Second Advent! St. Nick came and filled our stockings with yummy goodies from Germany and Japan. Even the dog got a couple treats! Later we went next door to celebrate the Second Advent over kaffeetrinken.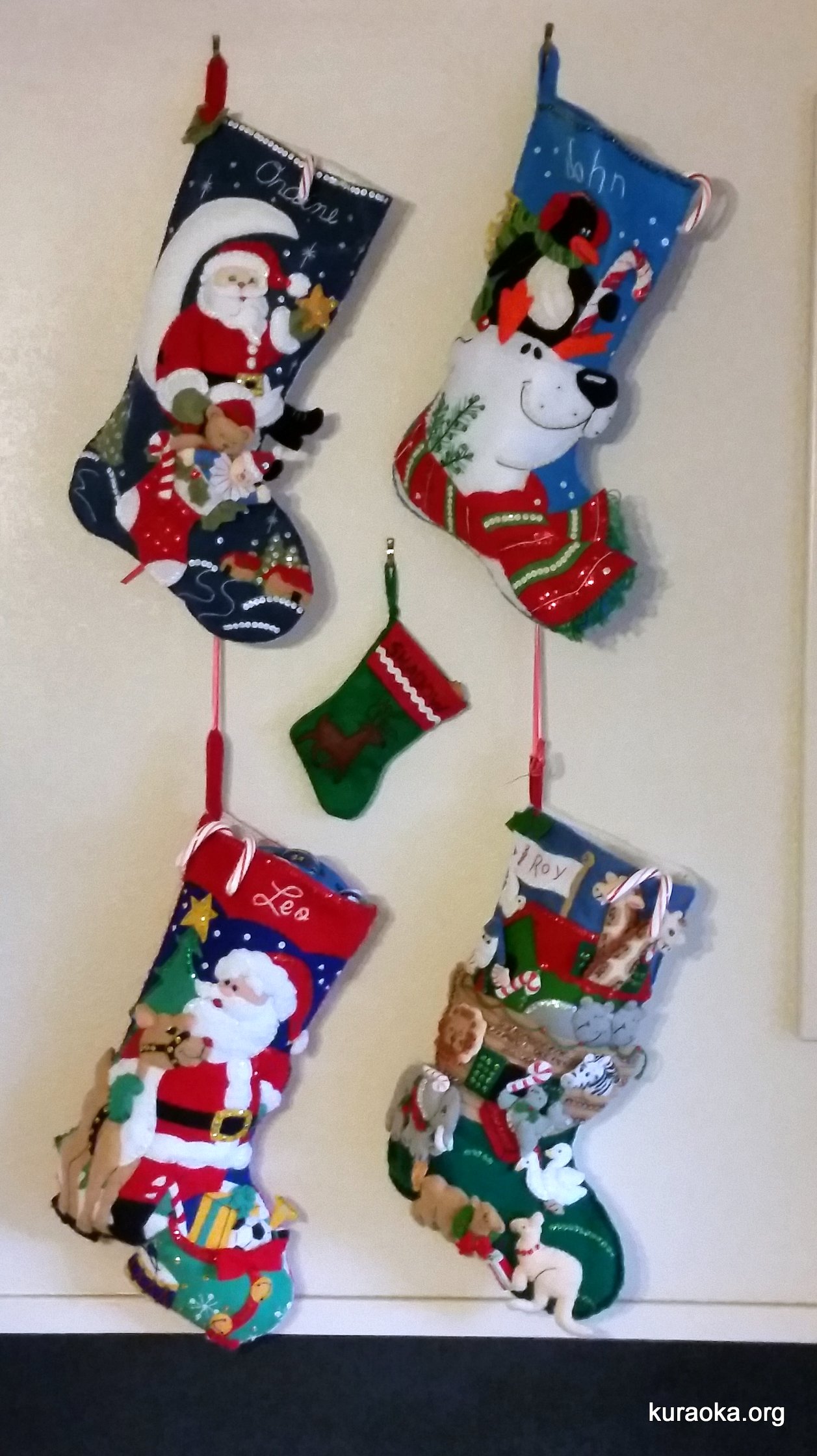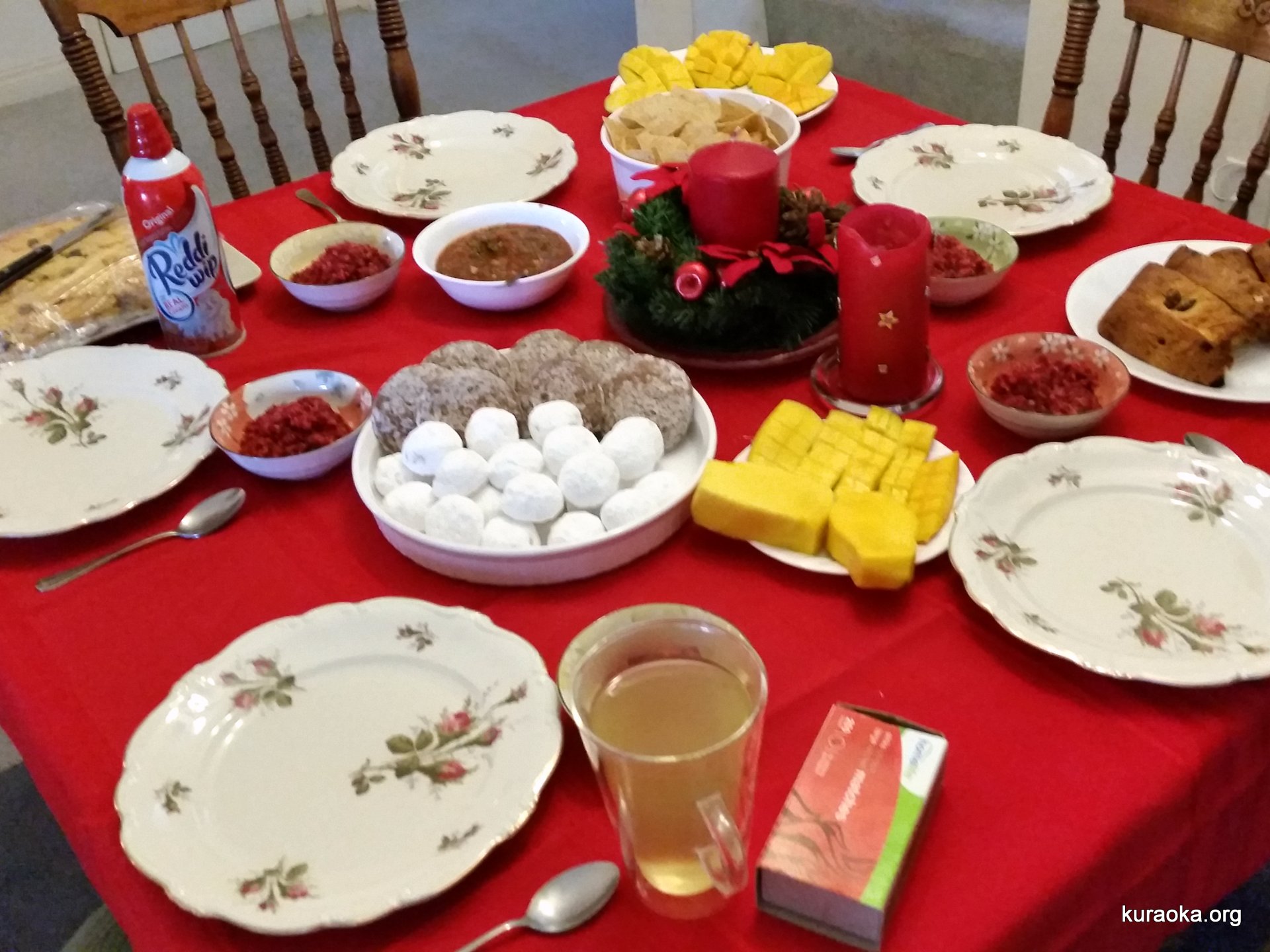 12-05-15: Our gingerbread village. We each made a little gingerbread cottage, making up a delightful gingerbread village scene. Here's John's cottage, then everyone's (clockwise from the far left: Leo, Ondine, Roy, John).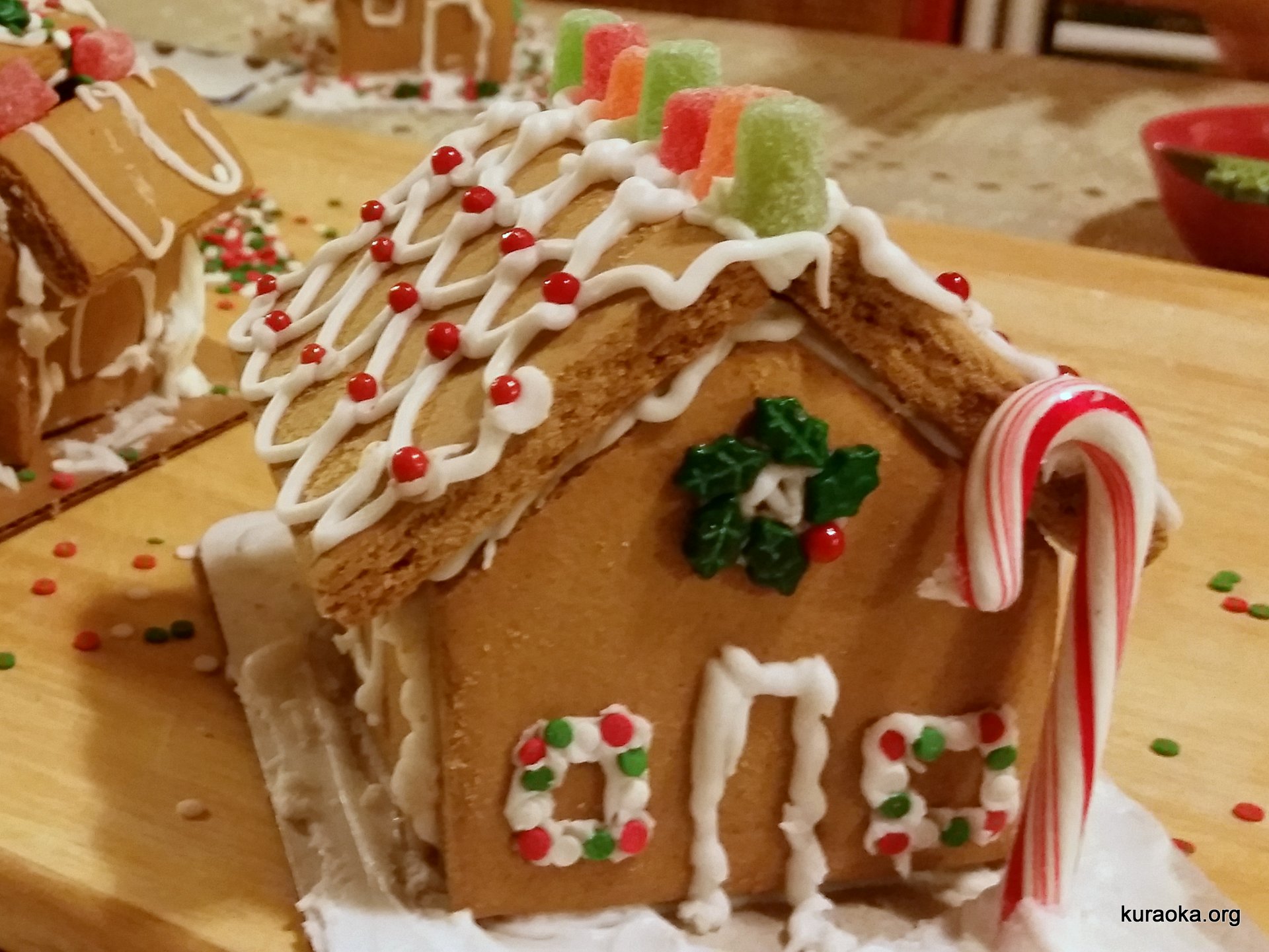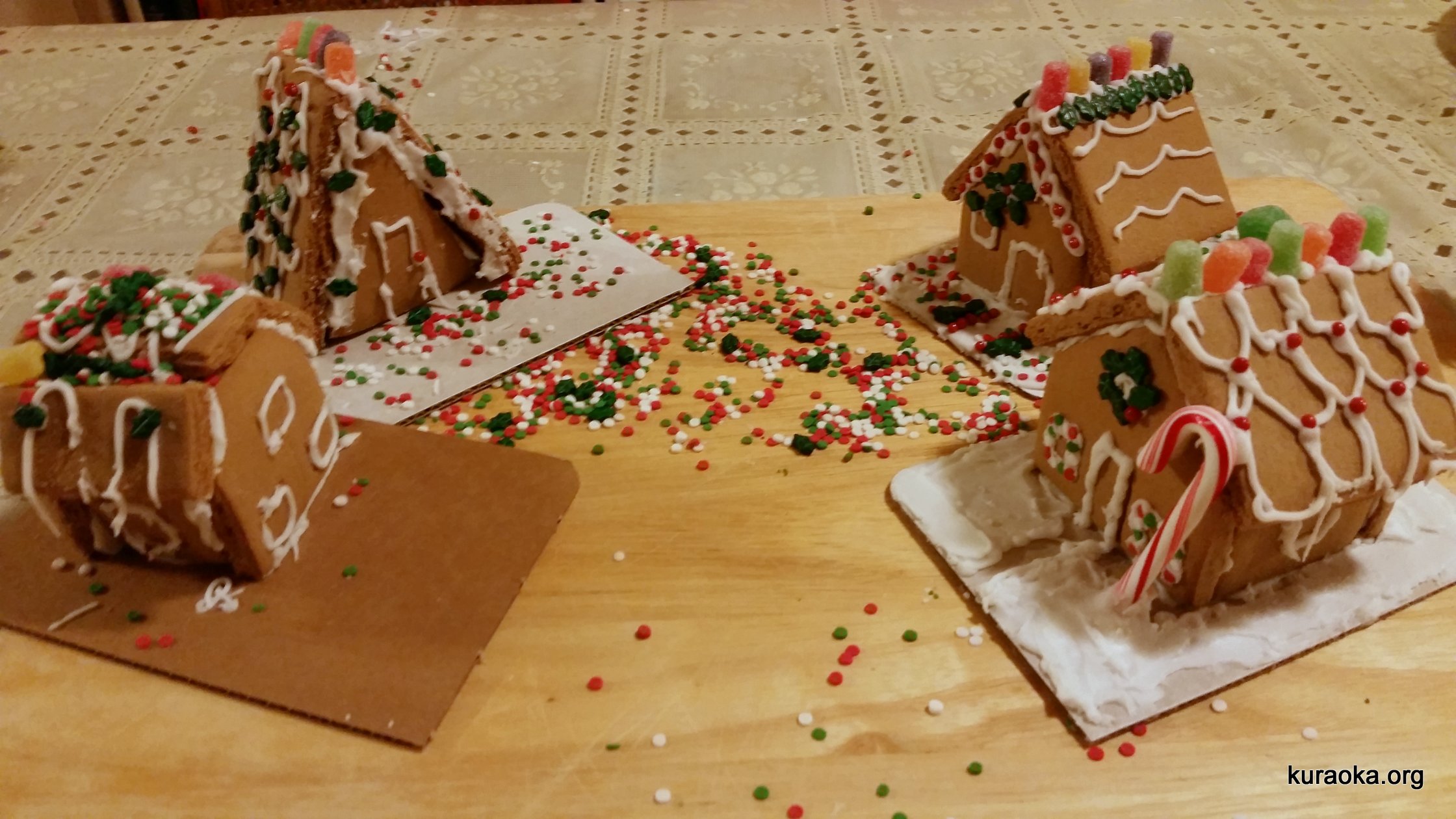 11-29-15: A sleighride through the snow! We saw A Christmas Carol at the Glendale Centre Theatre, and had our photo taken in a Victorian-esque sleigh. (Photo by Ashley Caven.)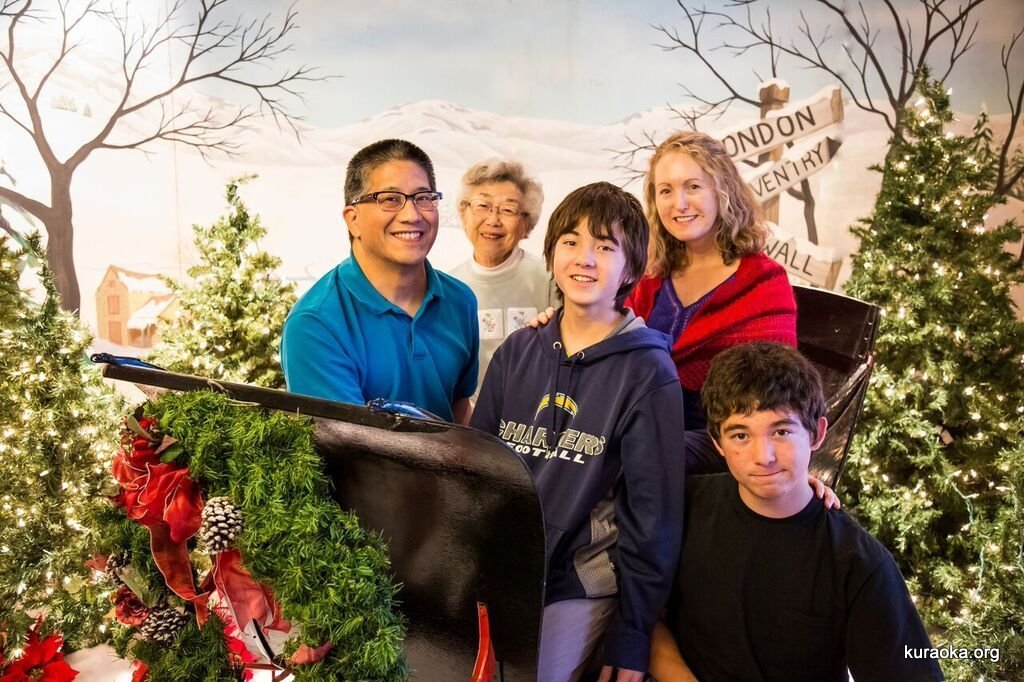 11-27-15: Two new smartphones! Roy and Leo worked hard in school this year, and their grades so far reflect their extra effort. So they earned smartphones! John braved the Black Friday crowds with them to get their new phones: they each got a Samsung Galaxy S6 with Sprint! Here they are playing with their new toys.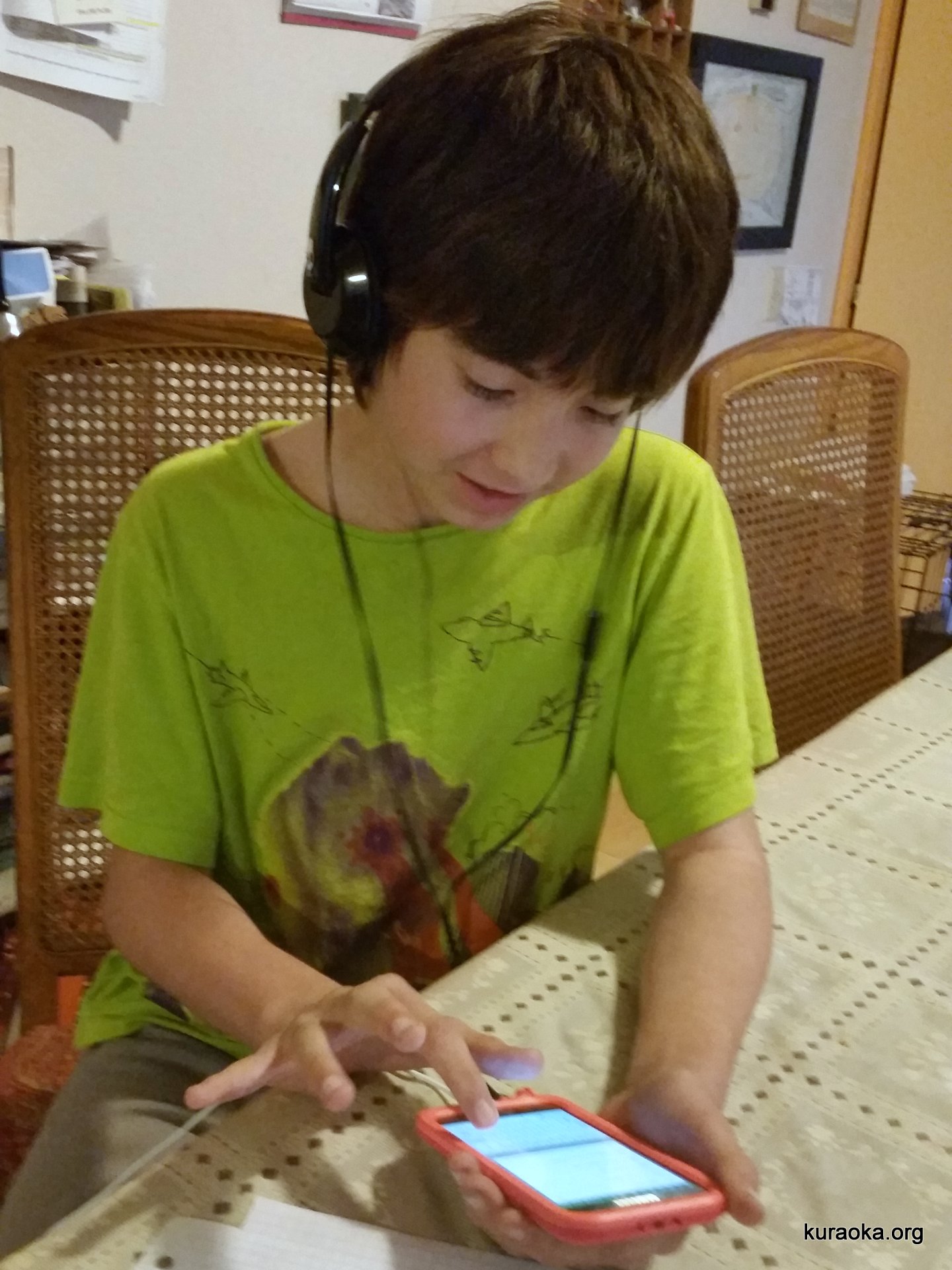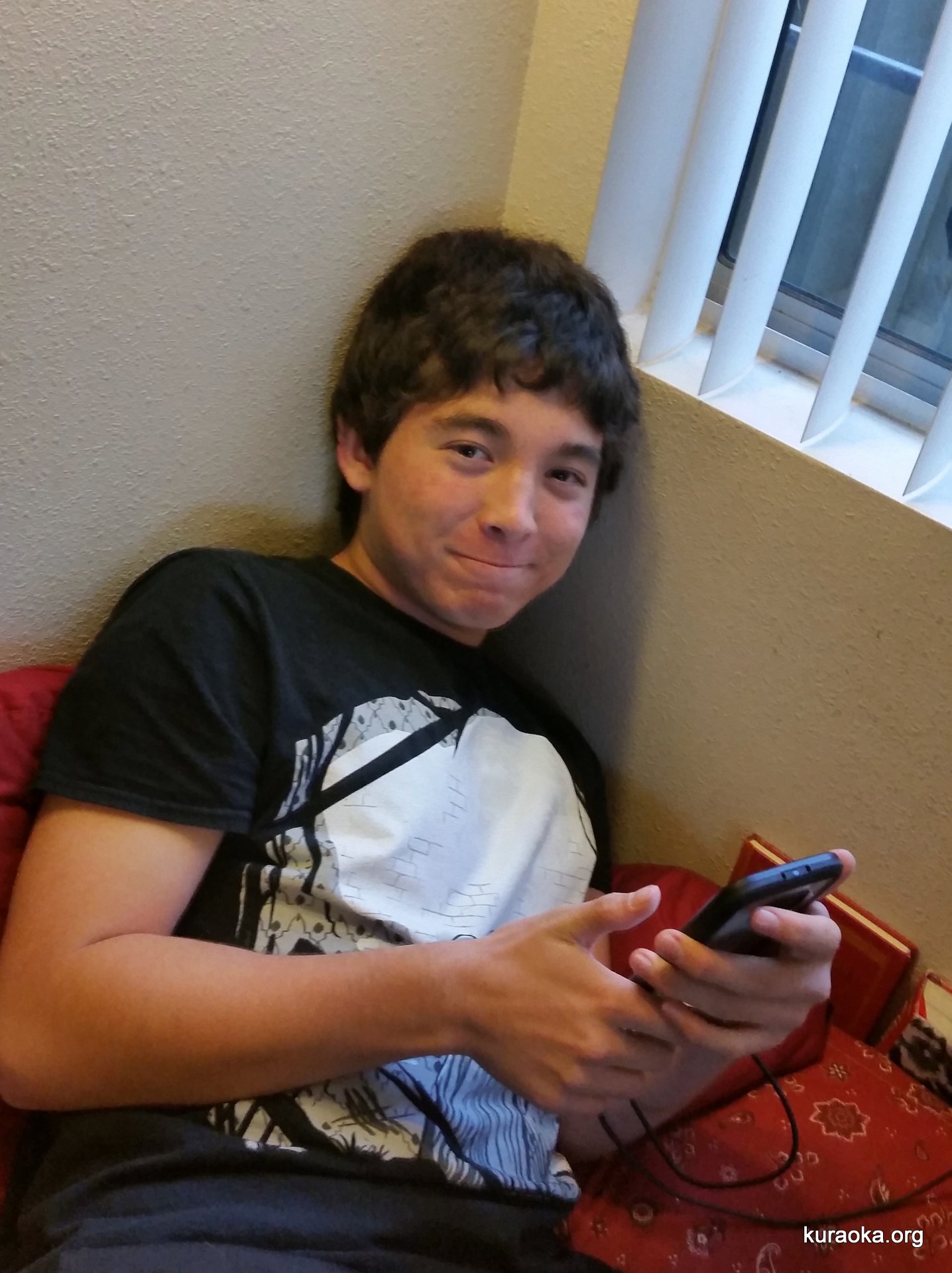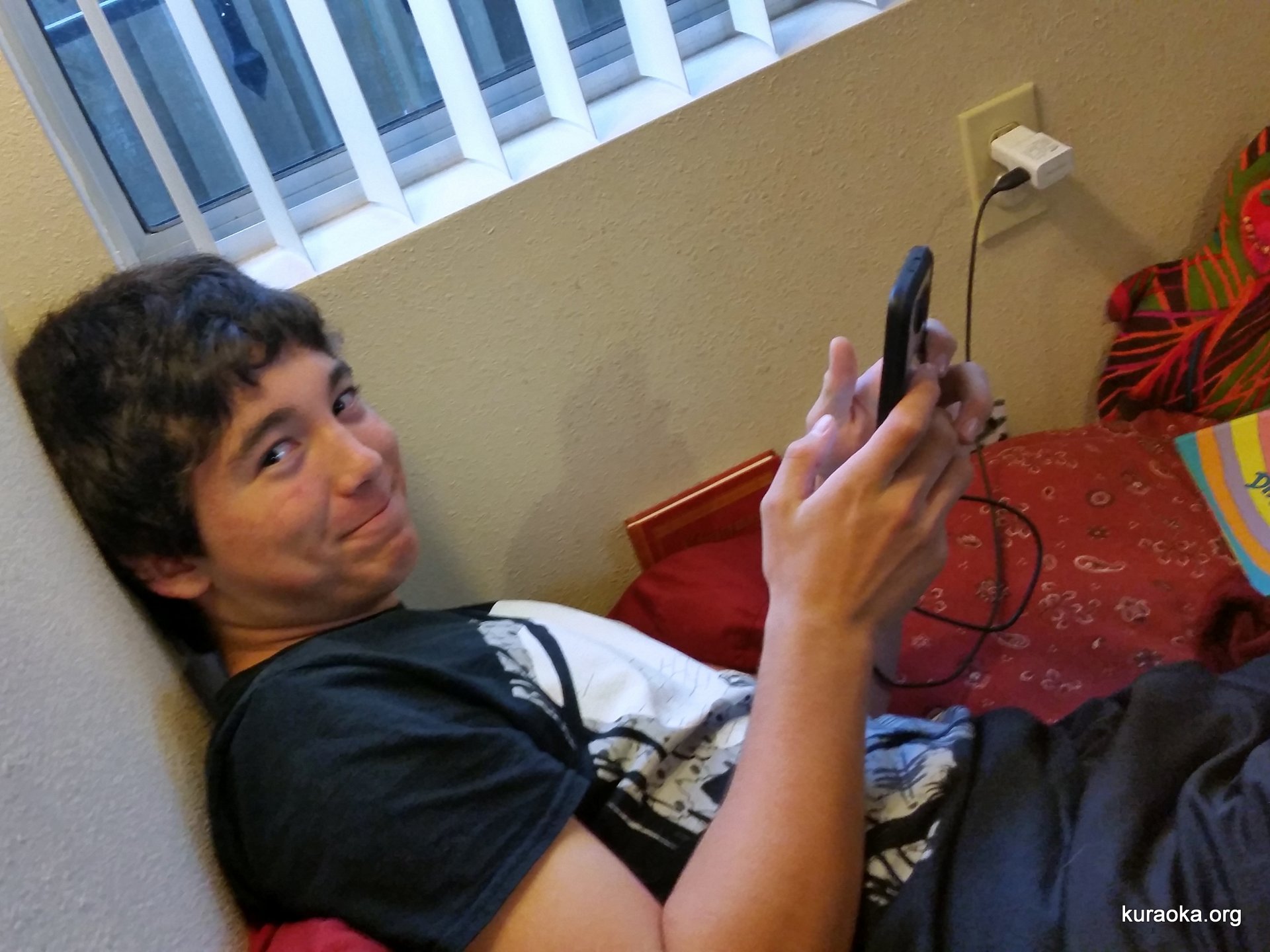 11-26-15: HAPPY THANKSGIVING! Here we are, with fond wishes to all for a fulfilling holiday stuffed, stuffed, with family and gratitude!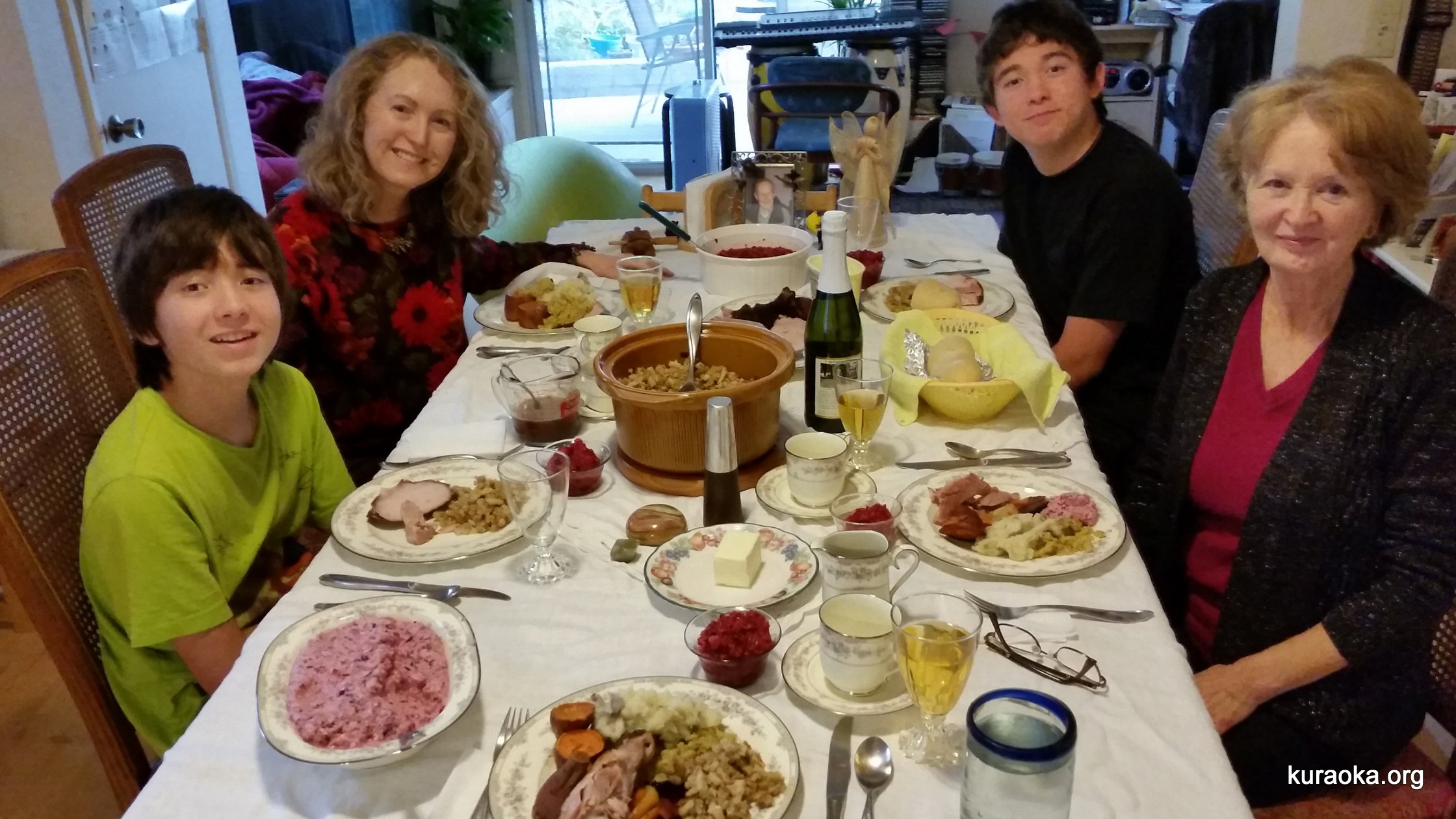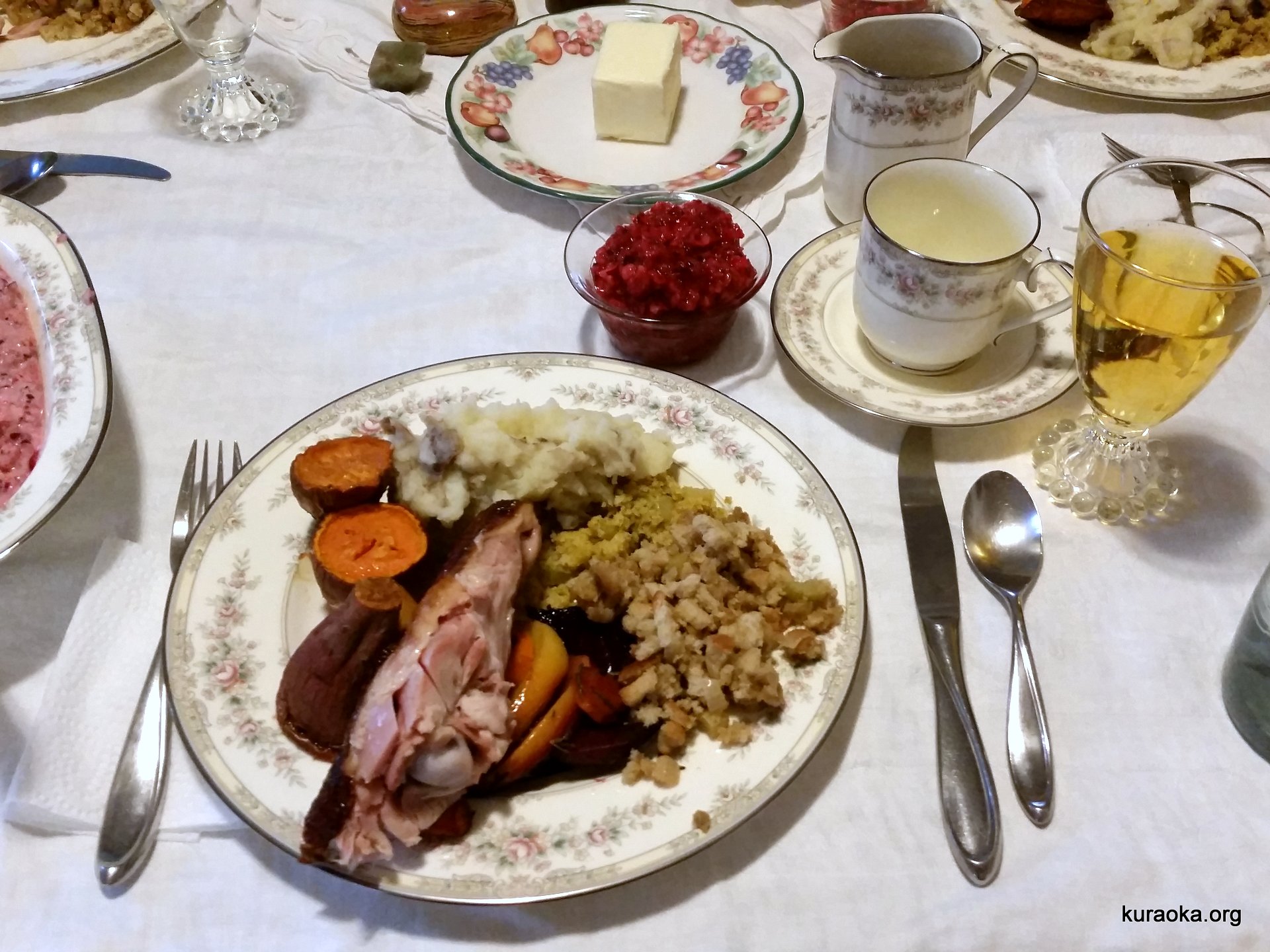 11-23-15: Pacific Park! While Ondine needed to return to work Monday, John and the boys stayed out and played! Here they are at Pacific Park, on the Sea Dragon, the West Coaster, and the Pacific Plunge, plus all of us rode the Pacific Wheel. The Pacific Wheel puts on an amazing light show after dark, well worth staying and watching.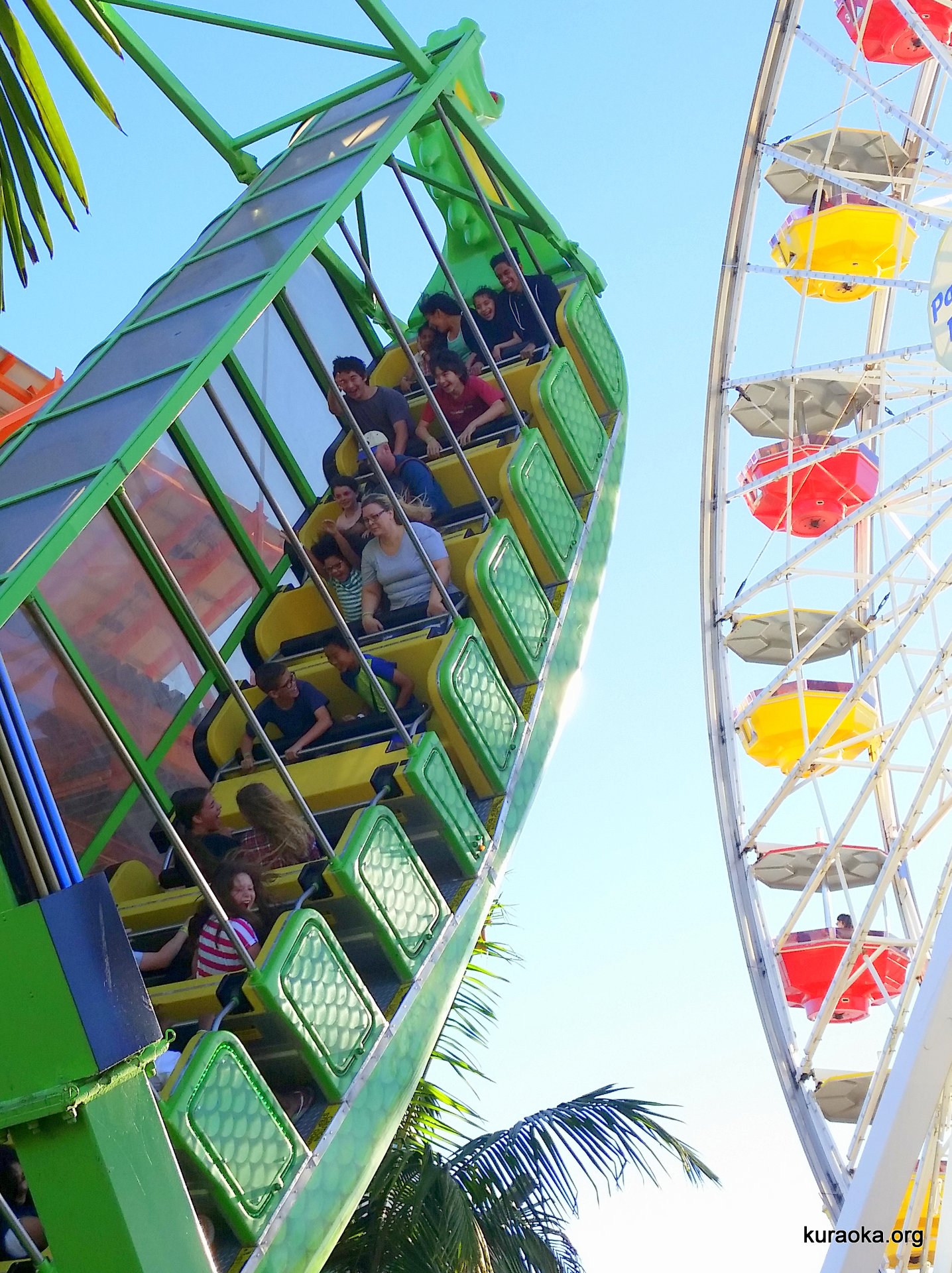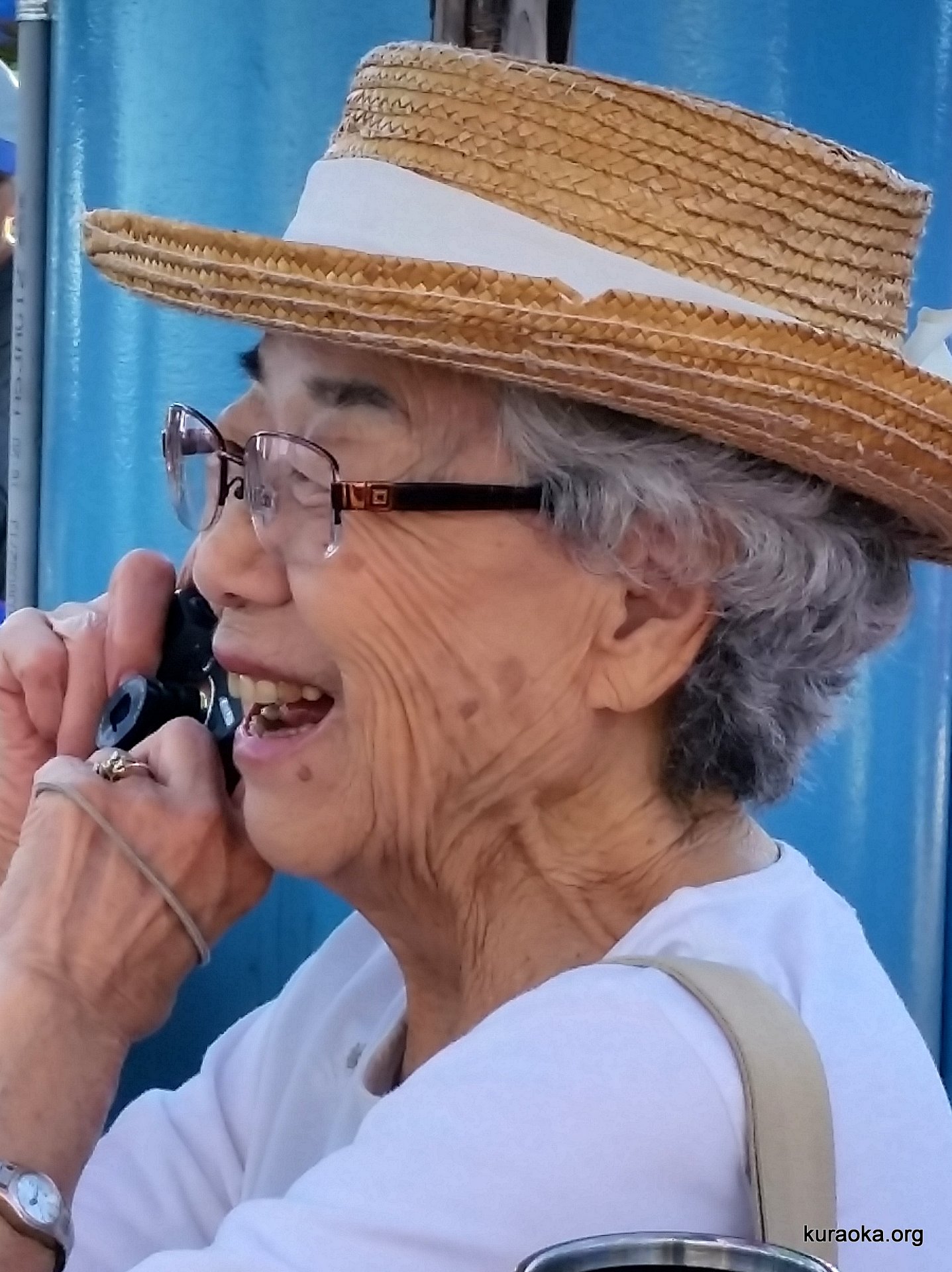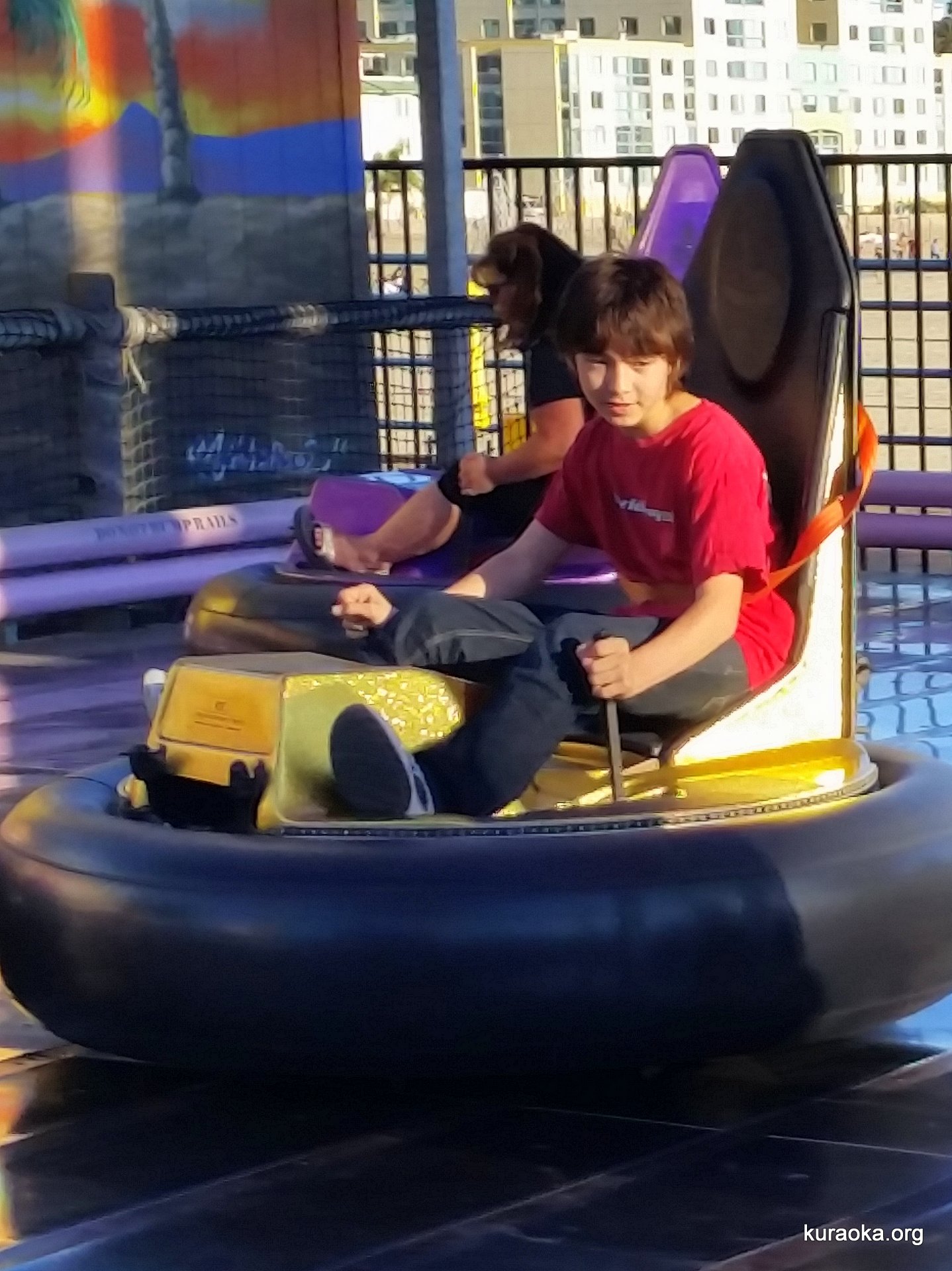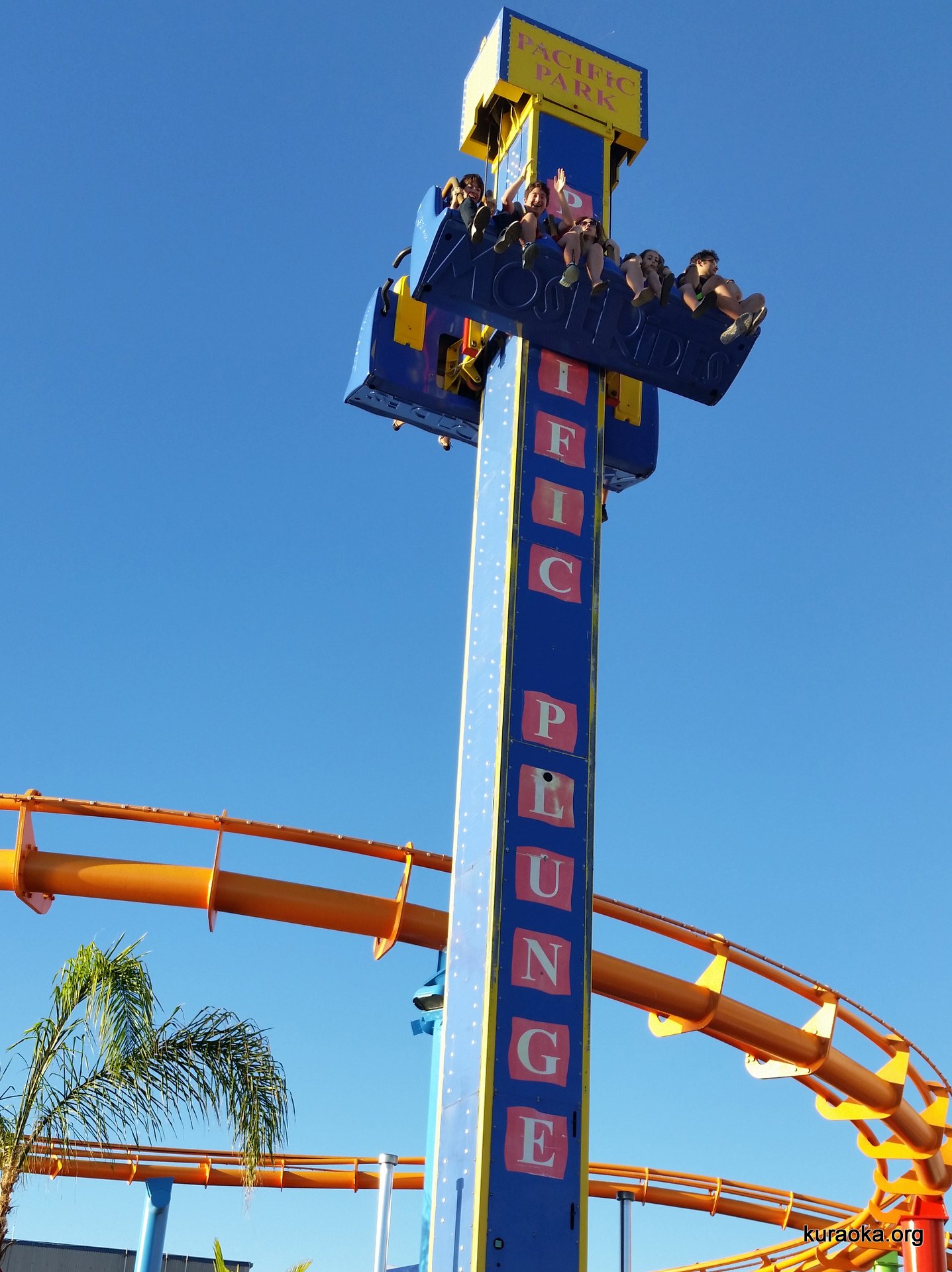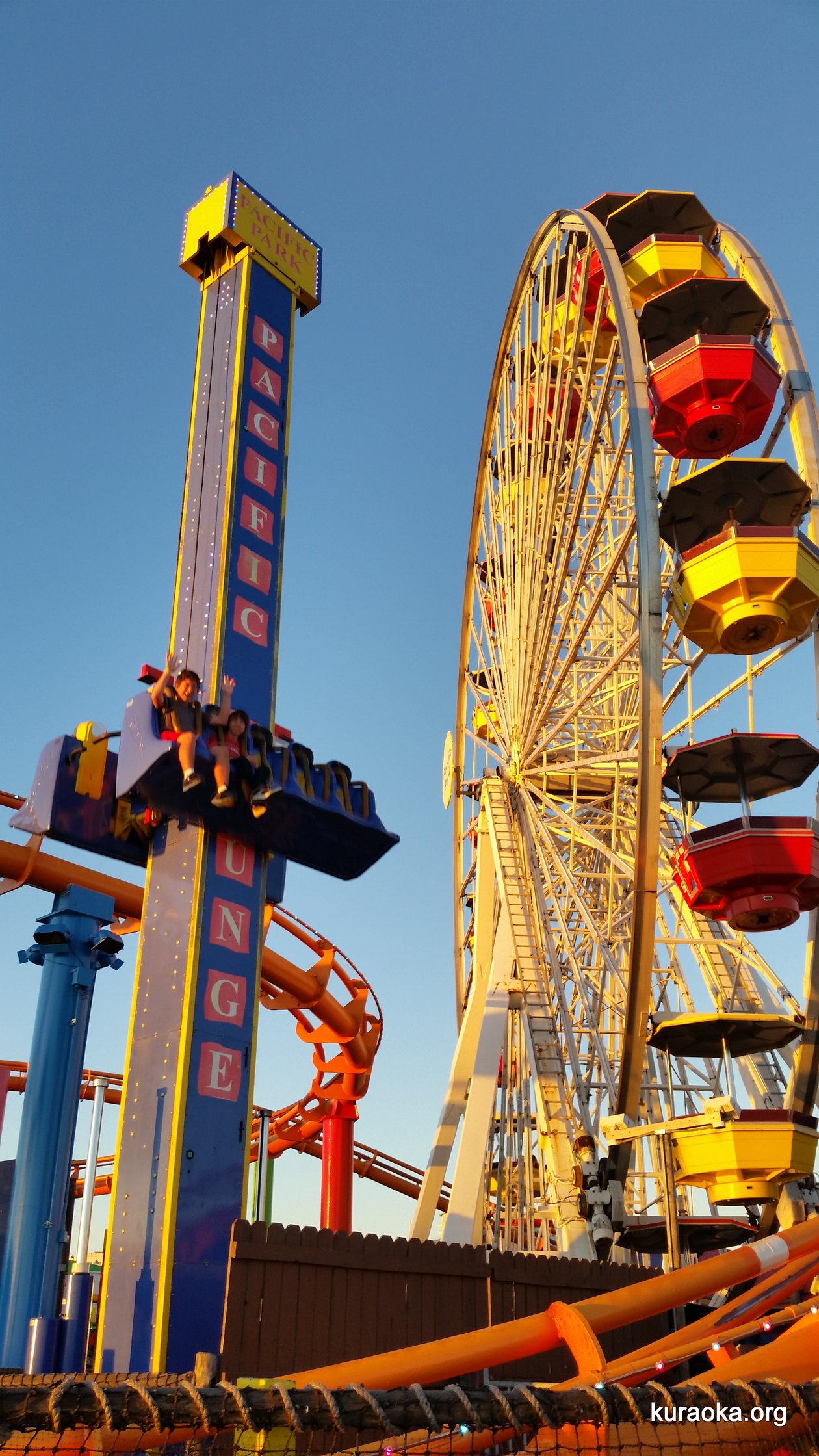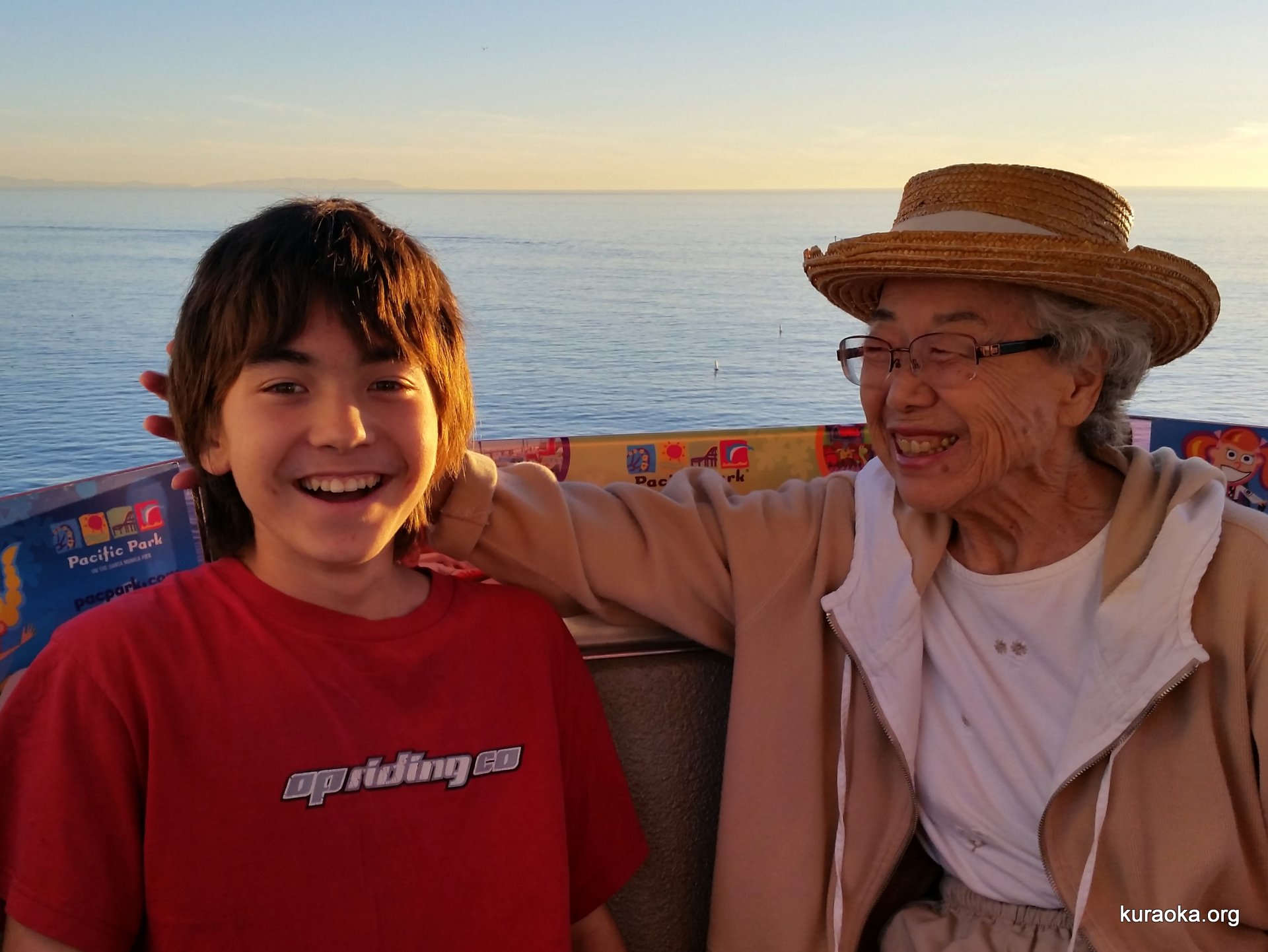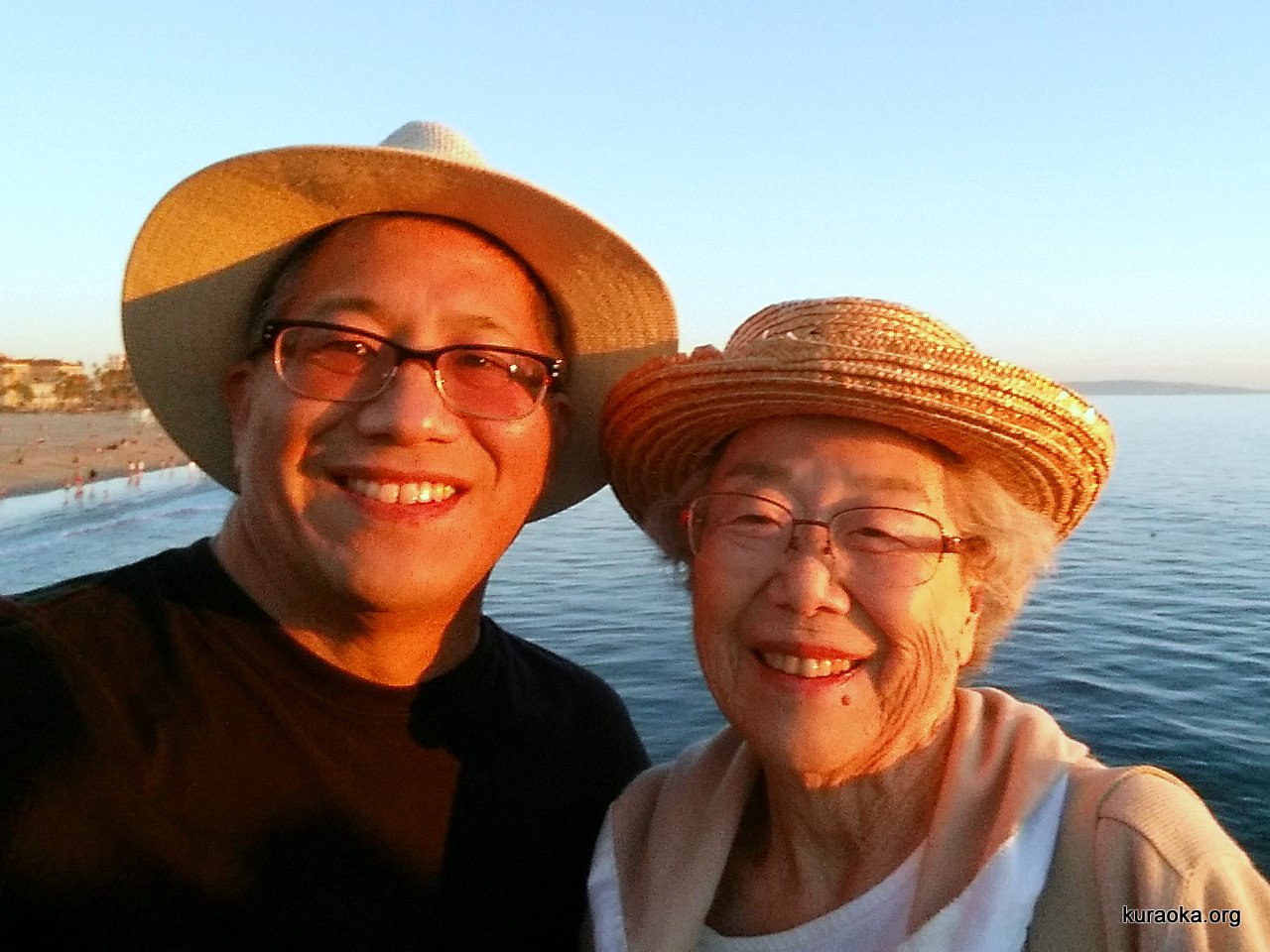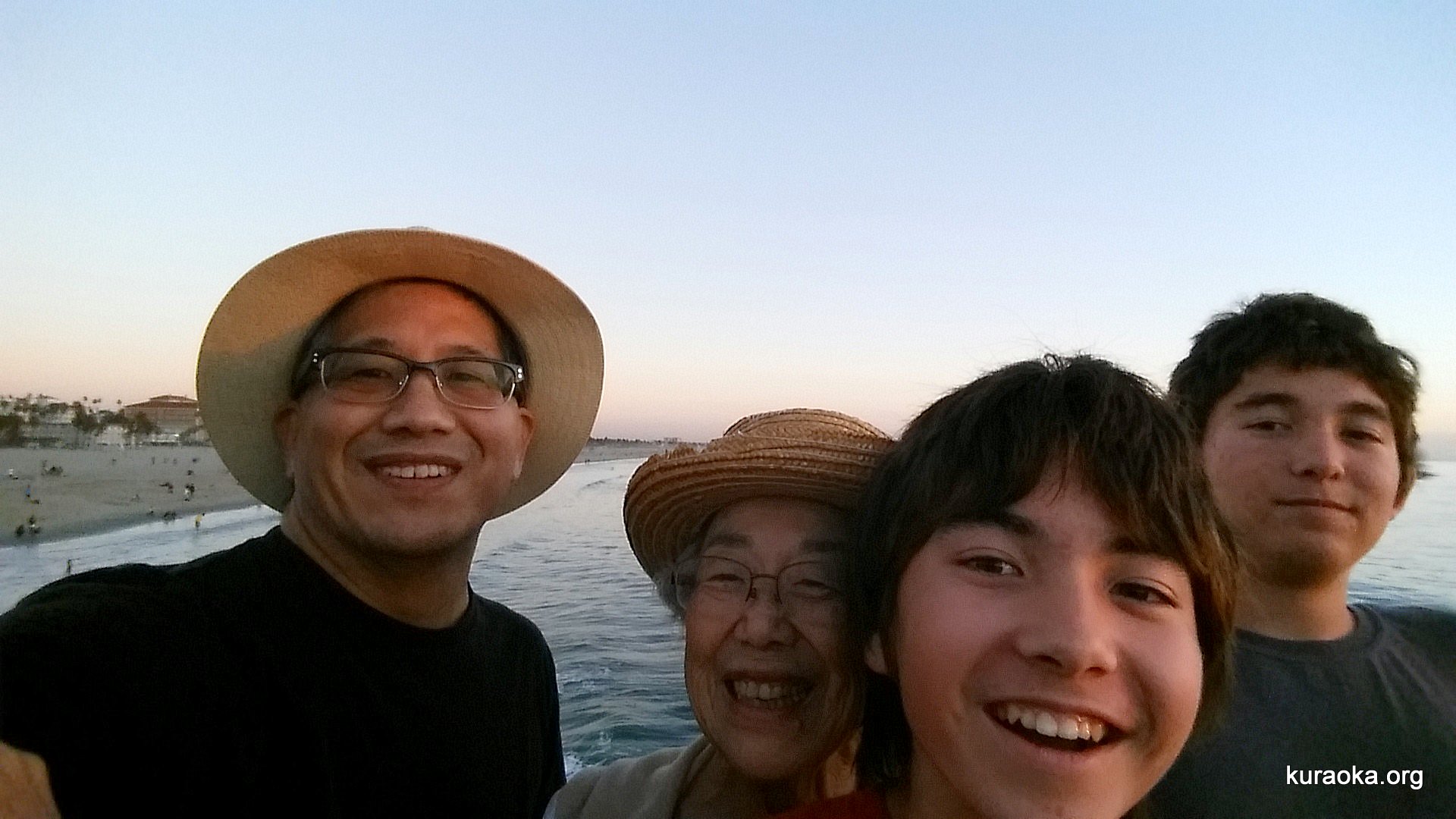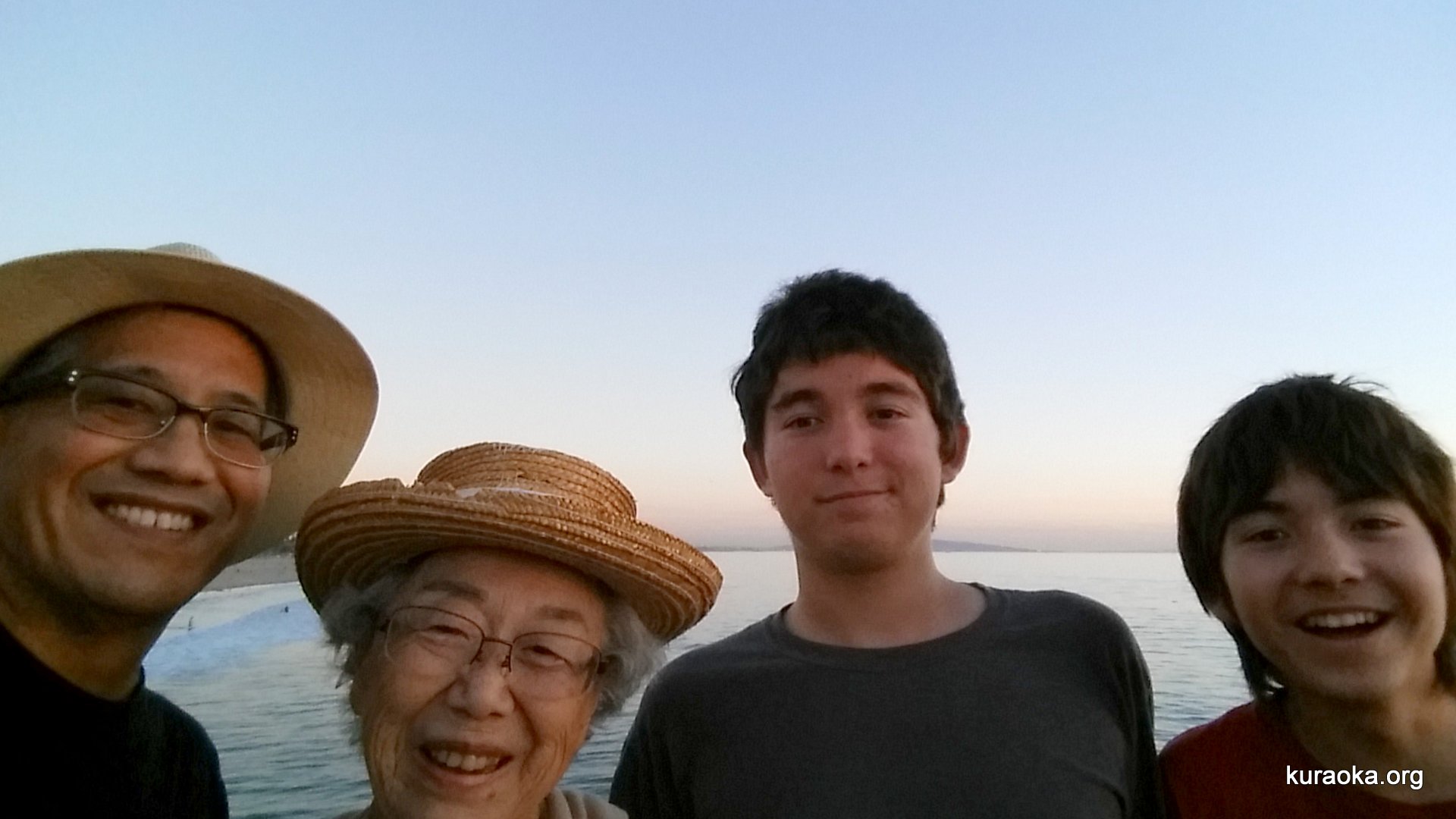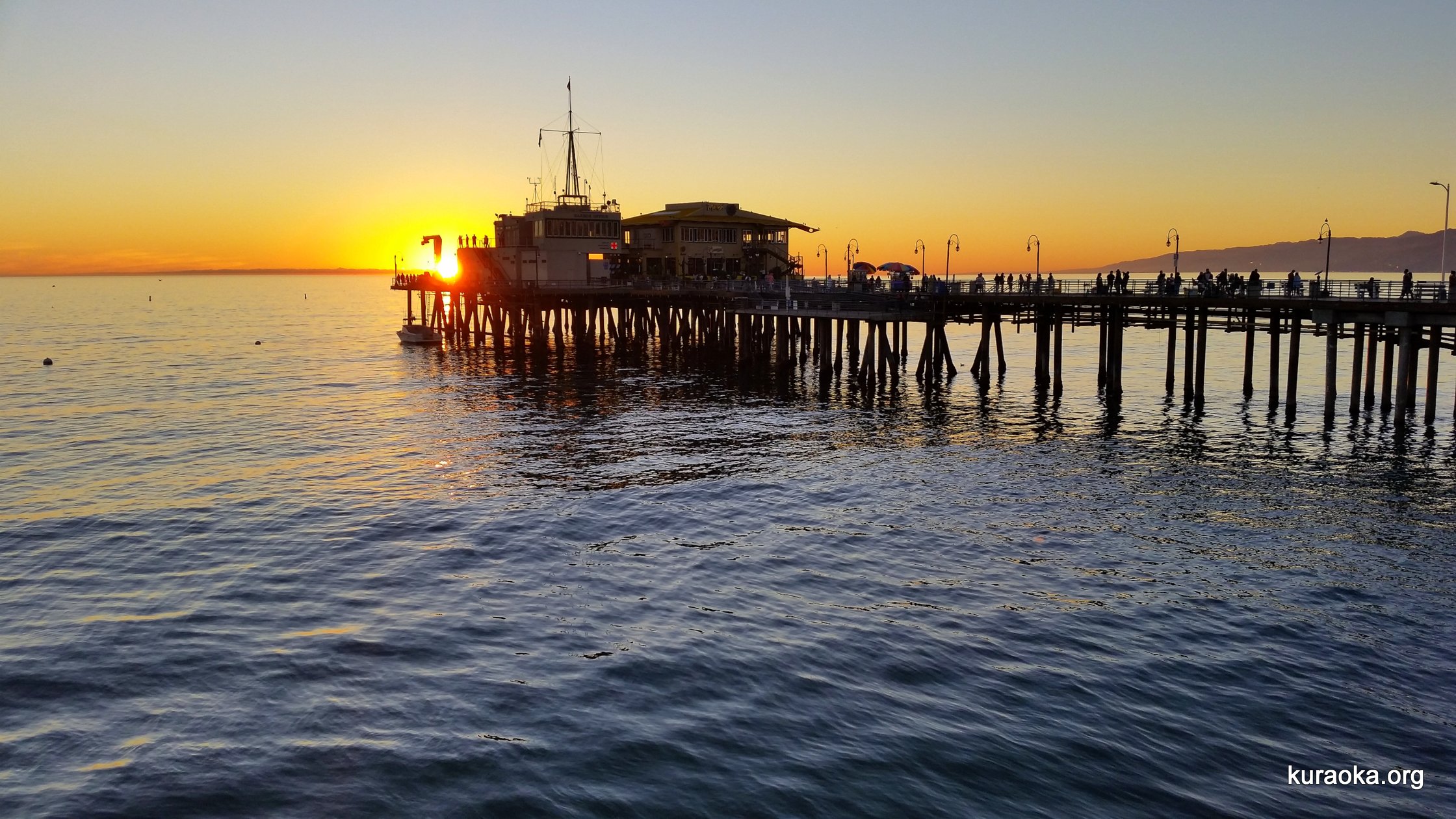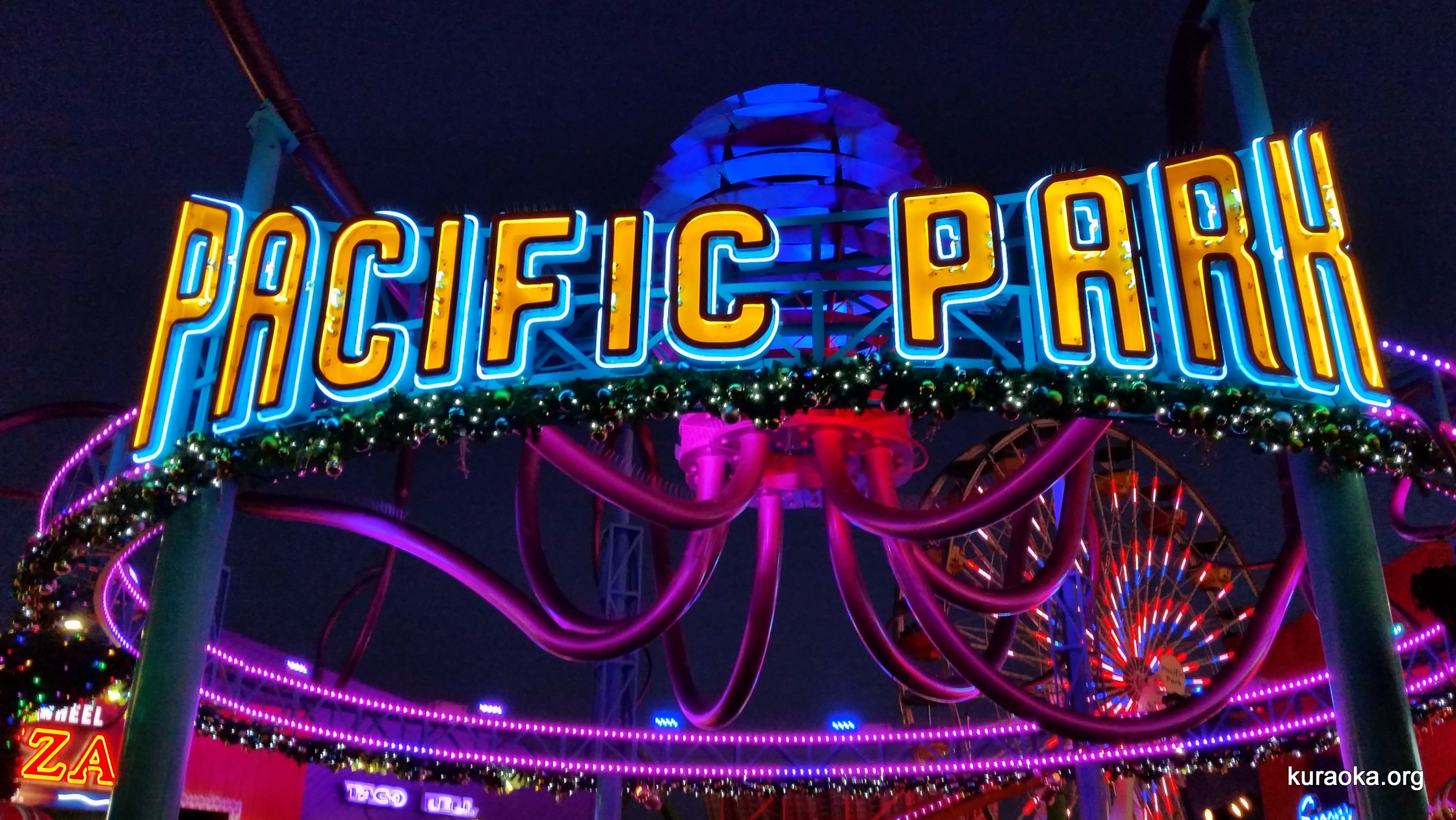 11-22-15: Taking a walk. We visited Grammy in La Canada and managed to get away on our own for a pleasant walk along a short bridle trail.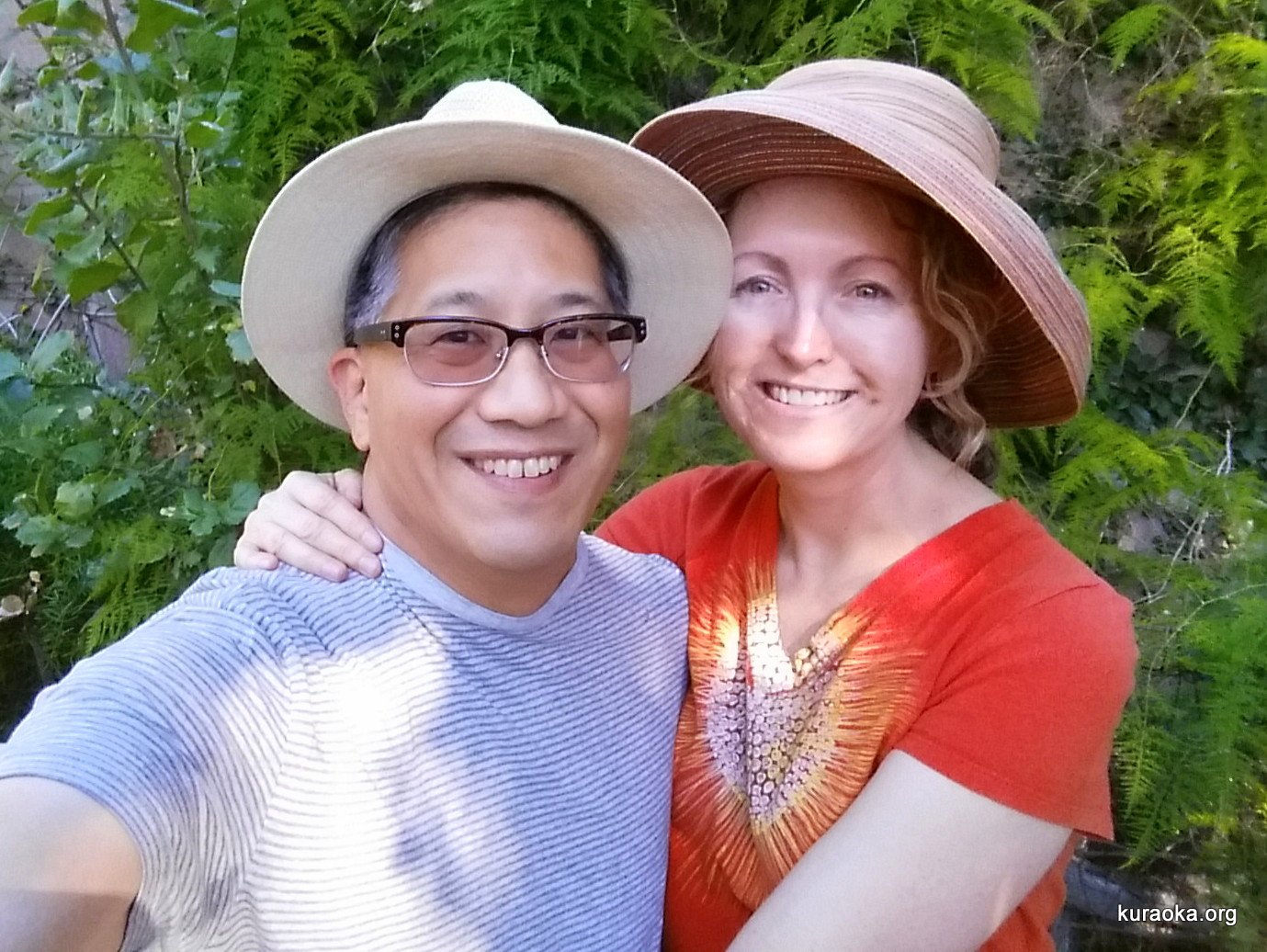 11-13-15: The end of the road for grocer Fresh & Easy. Our local Fresh & Easy market closed down forever today. But before it did, John got a few photos, which you can see on his Ad Blog. And, this feel-good fixture: a clearance rack! John bought lots of marked-down stuff off this very rack, mostly breads, fresh fruit, and pastries. It's missing its sign ("Make Way for Fresh!"). Look how perfectly it fits here on our back patio, where it is starting a new life as a plant rack.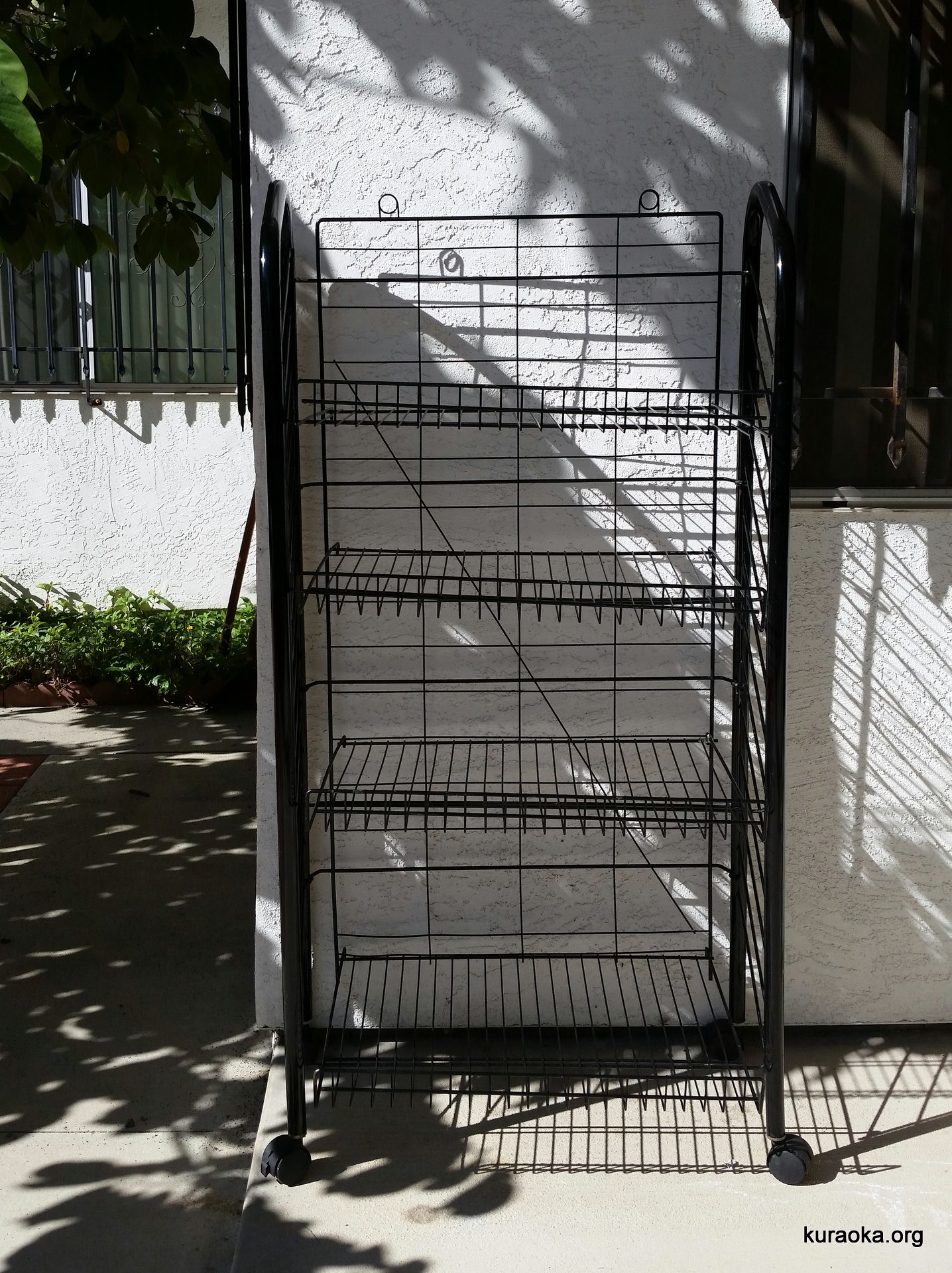 11-08-15: Central Library. We finally got to visit the Central Library downtown. Here we are on the rooftop terrace, first Ondine and Roy, then John and Leo, then a view from beneath the dome.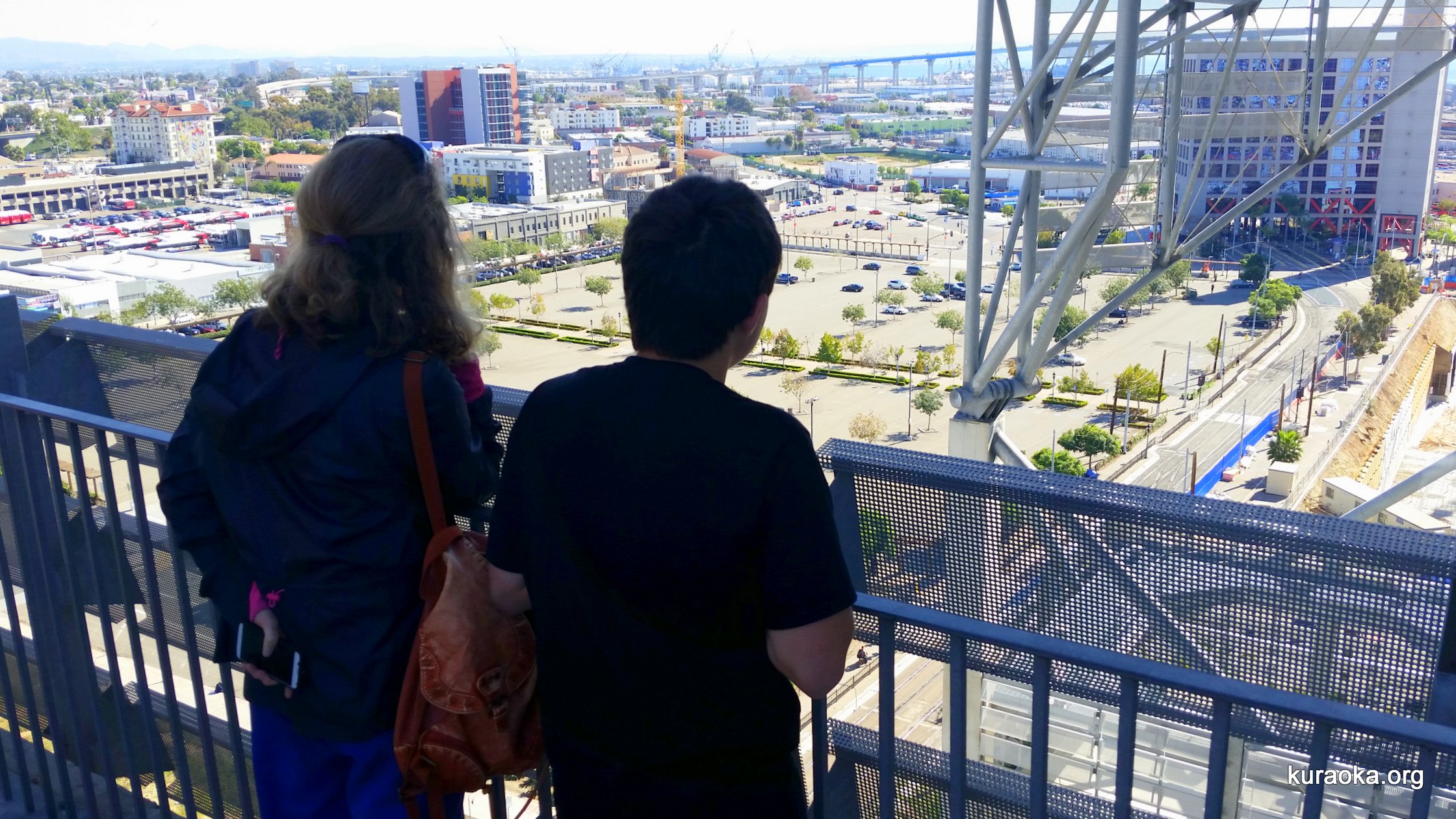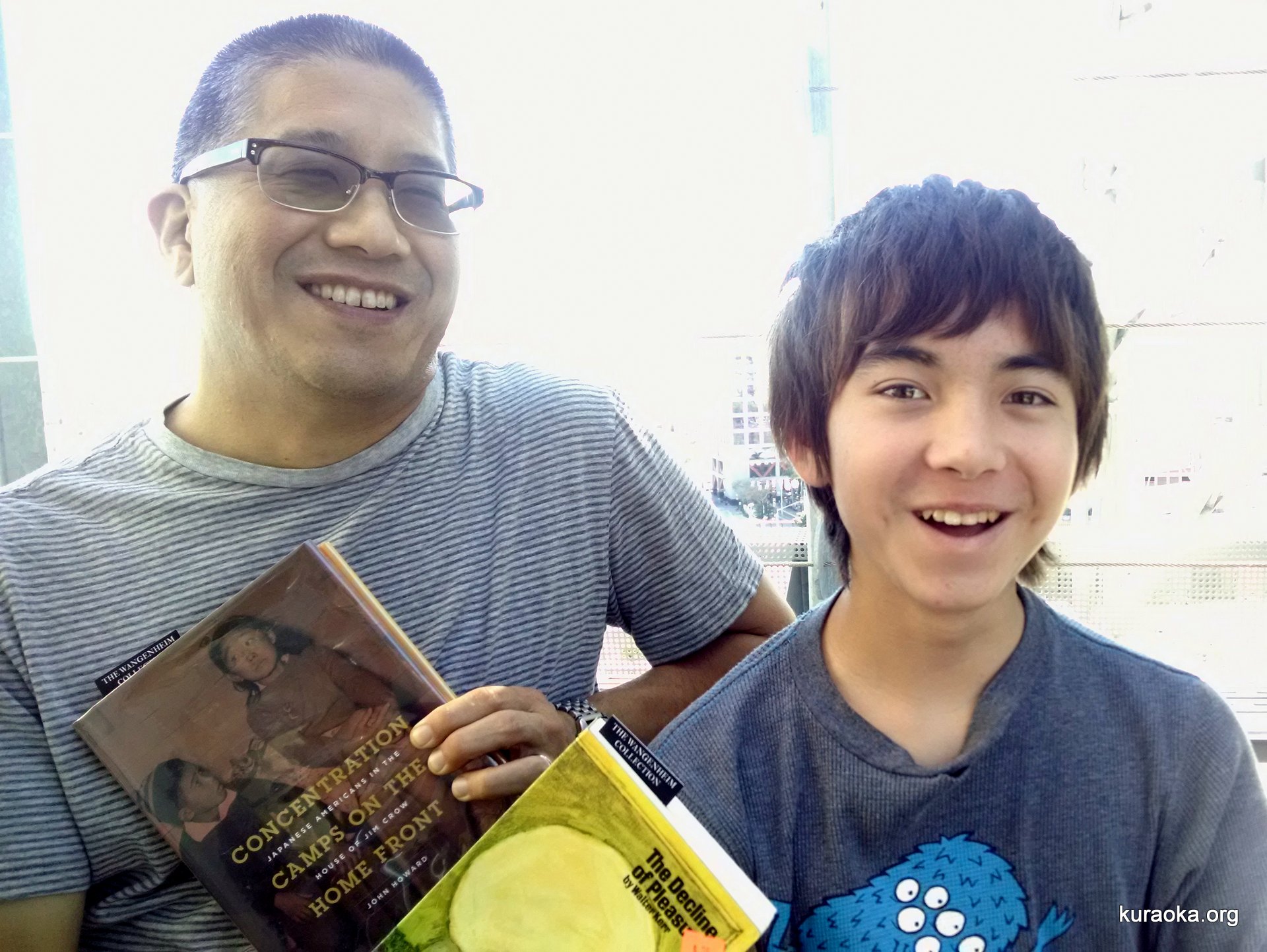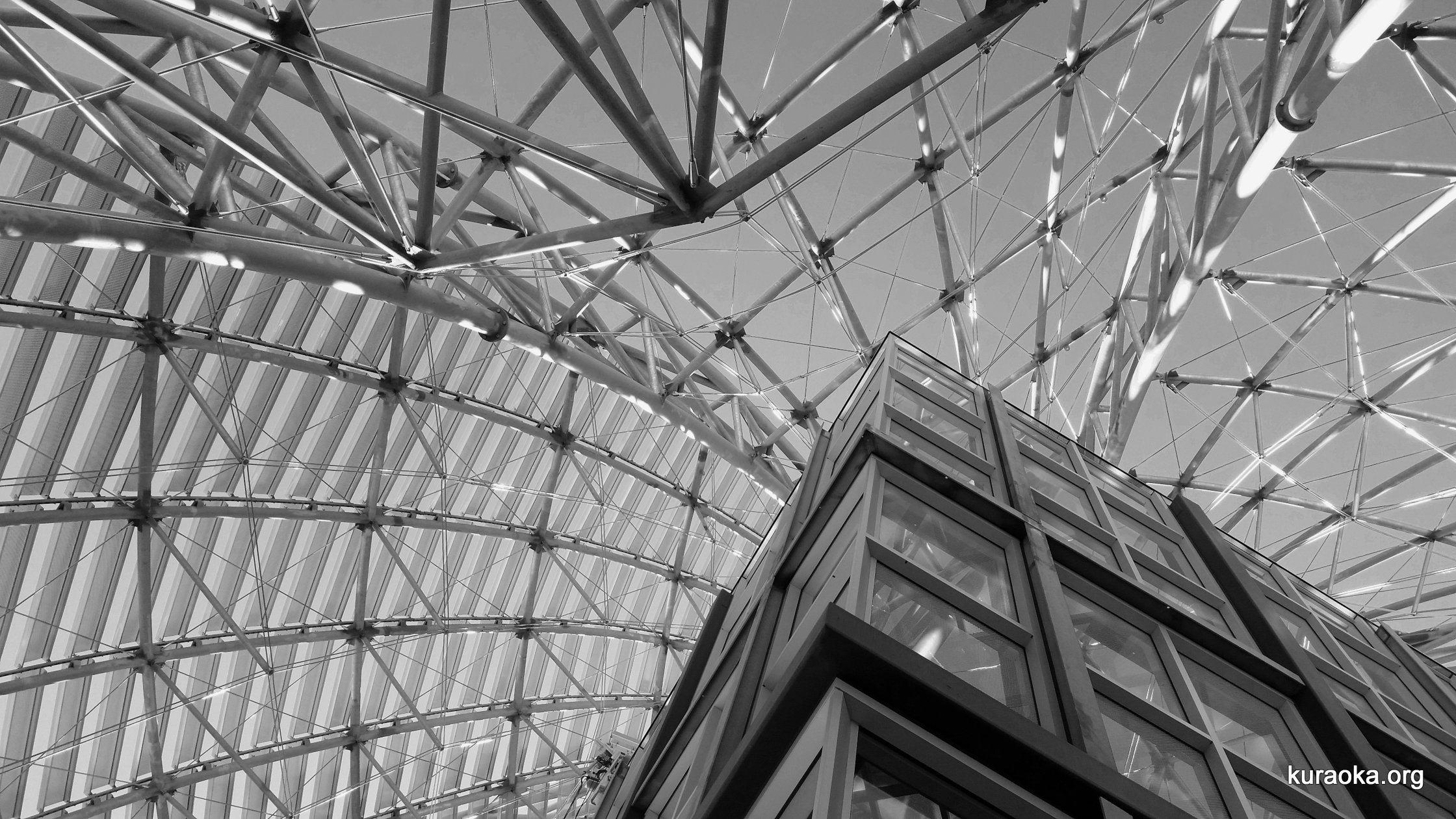 11-01-15: Halloween haul! Here's Leo with his loot. Not shown: the four bags of candy John had overbought, there being far fewer kids coming down the cul-de-sac these days.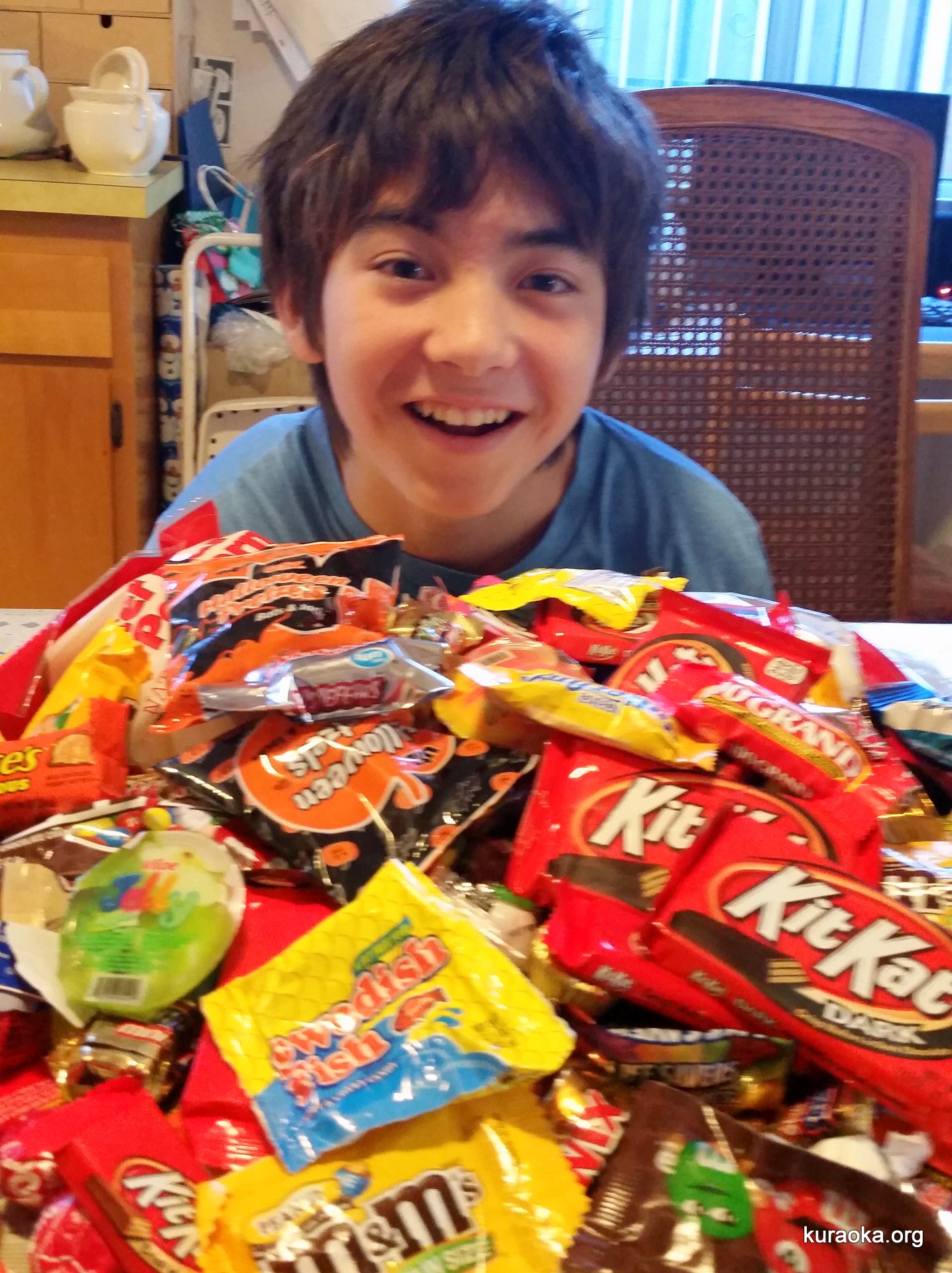 10-31-15: Halloween haunting! Here's Leo out trick-or-treating. One of the houses set up a haunted house, complete with a sidewalk laser show!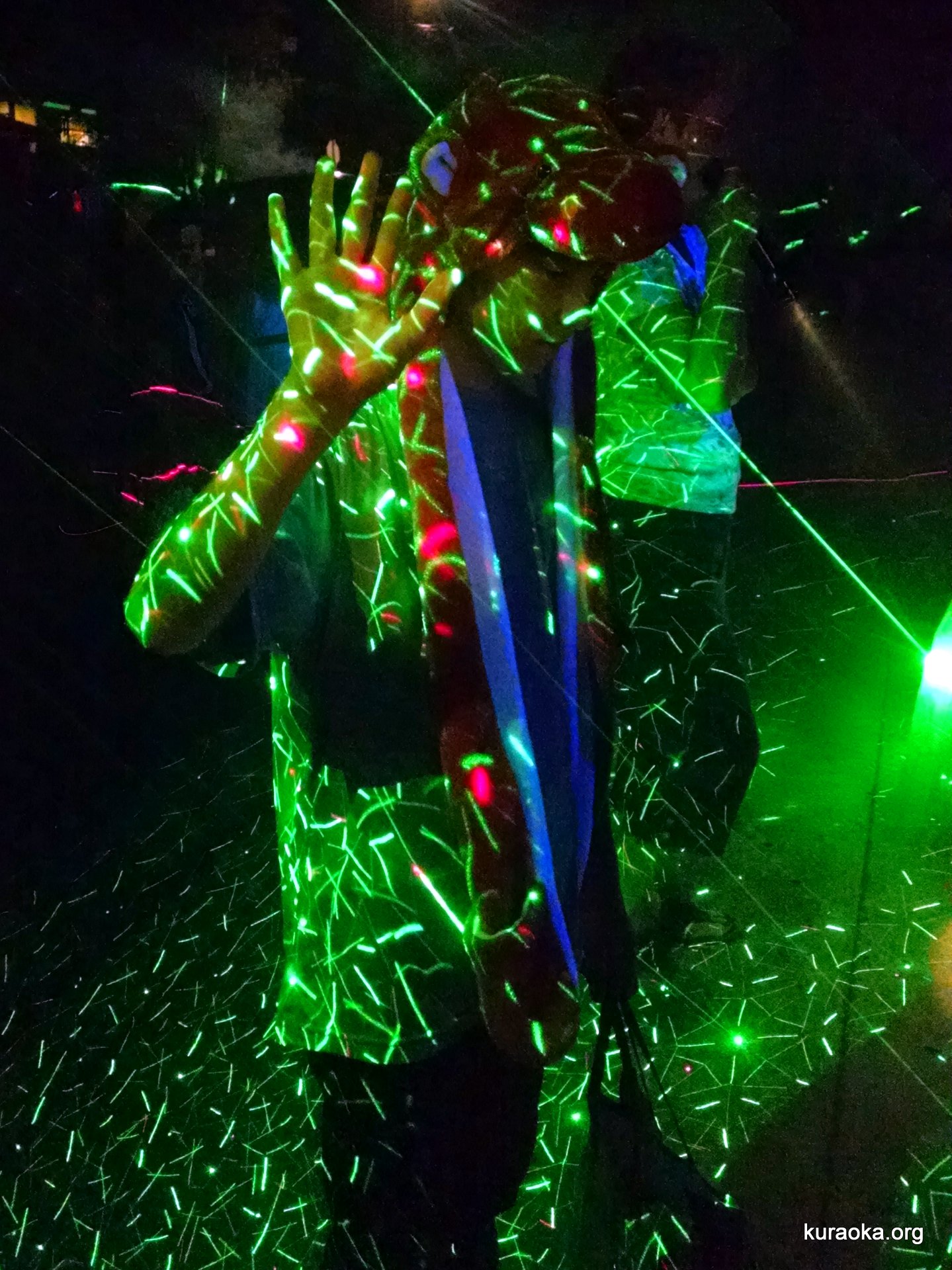 10-30-15: Front garden cutbacks and additions. Our small garden of drought-tolerant native plants had gotten overgrown, so John pruned it way back. He also added an Eremophila maculata Valentine, or Emu Bush, a drought-tolerant plant native to Australia. You can see it in the first photo in front, left of center (to the right of the flower spinner). It will eventually get red flowers. The next two photos were taken after he'd spotted and pulled out of a neighbor's trash can a plant hanger. The third photo shows off his scavenged find holding two Halloween decorations.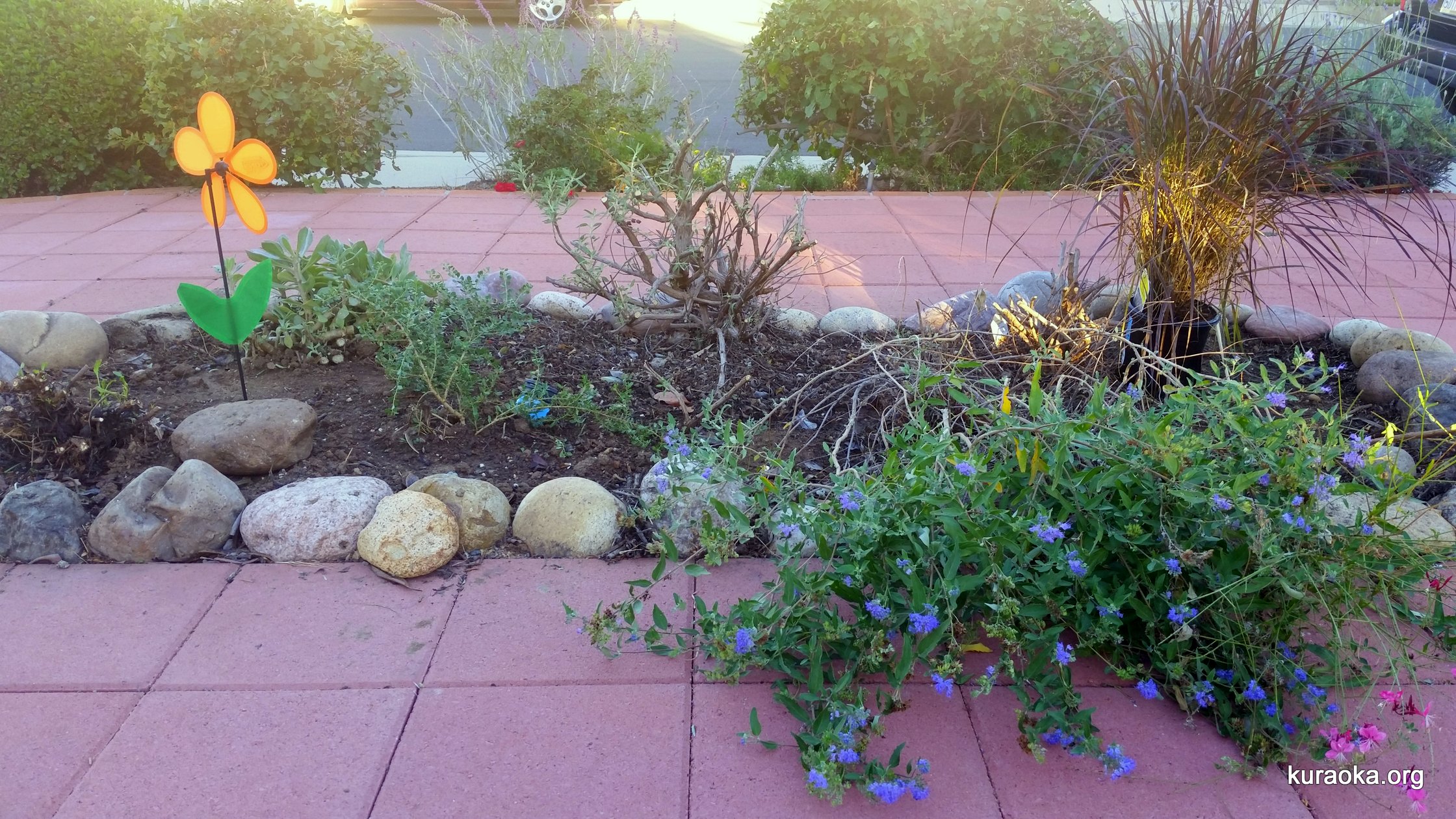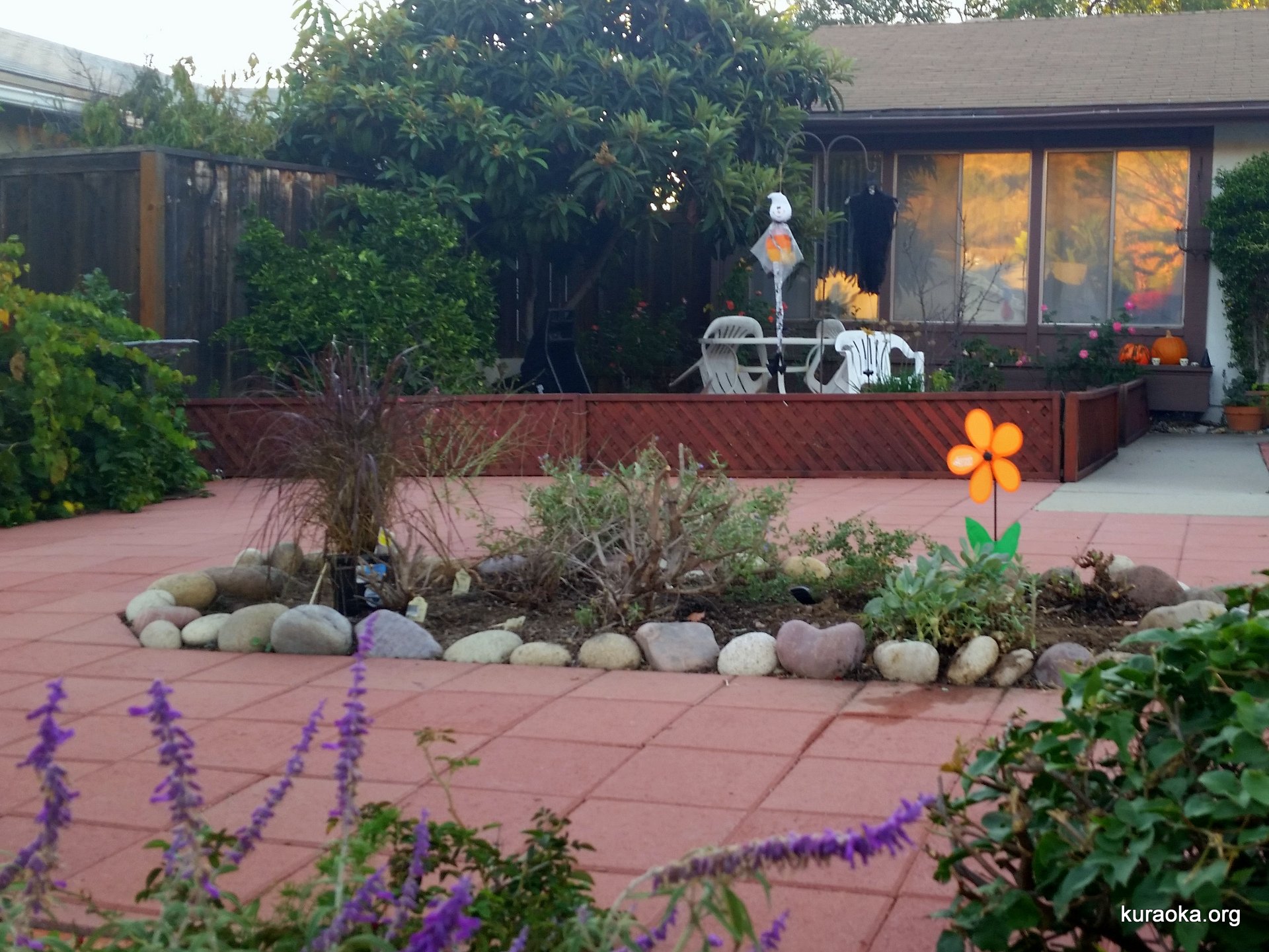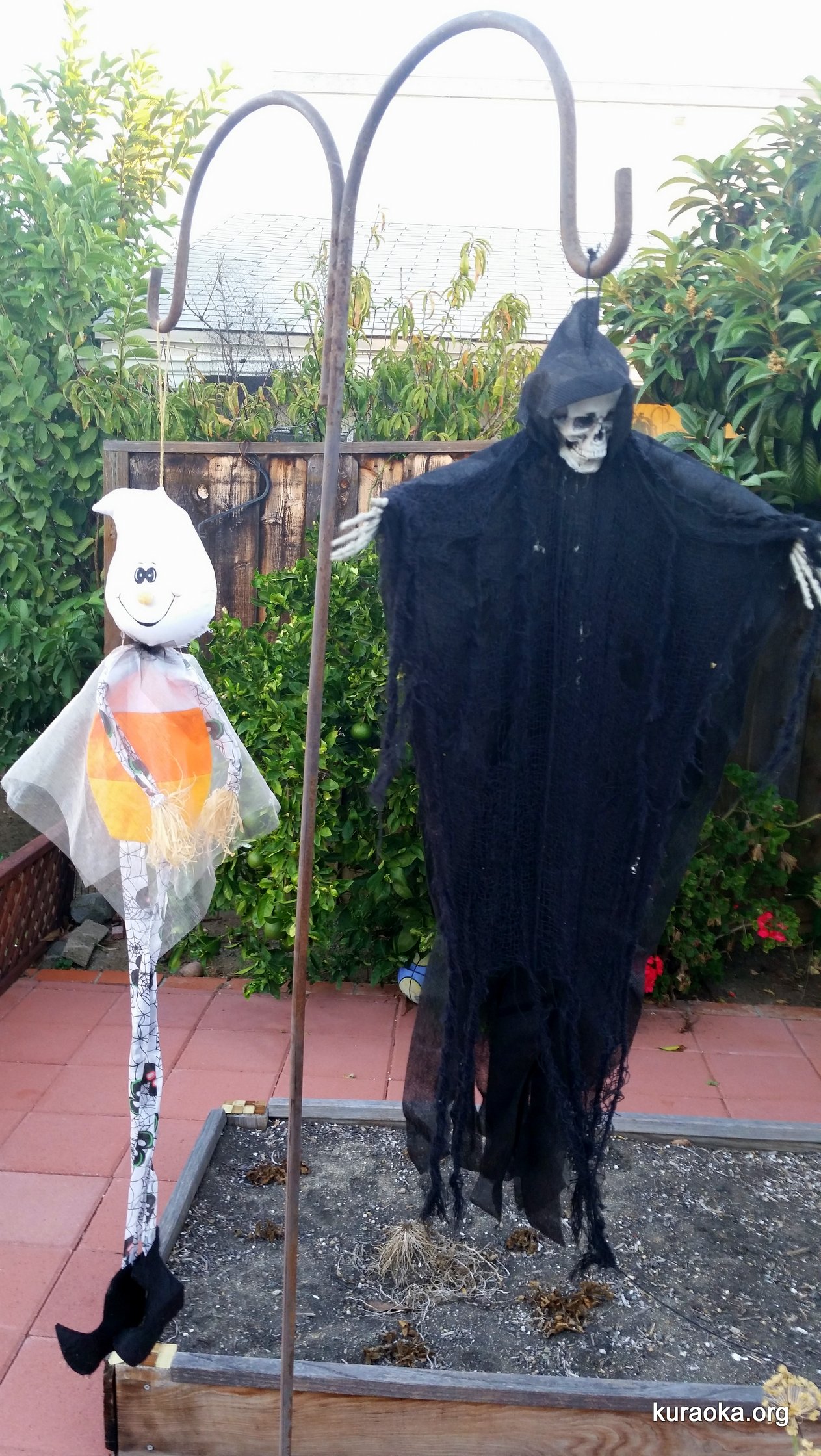 10-25-15: Bye-bye grocery brands. Our neighborhood Fresh & Easy started closing down this weekend and Haggen is dead and gone, leaving nothing but memories. And the odd can in our pantry.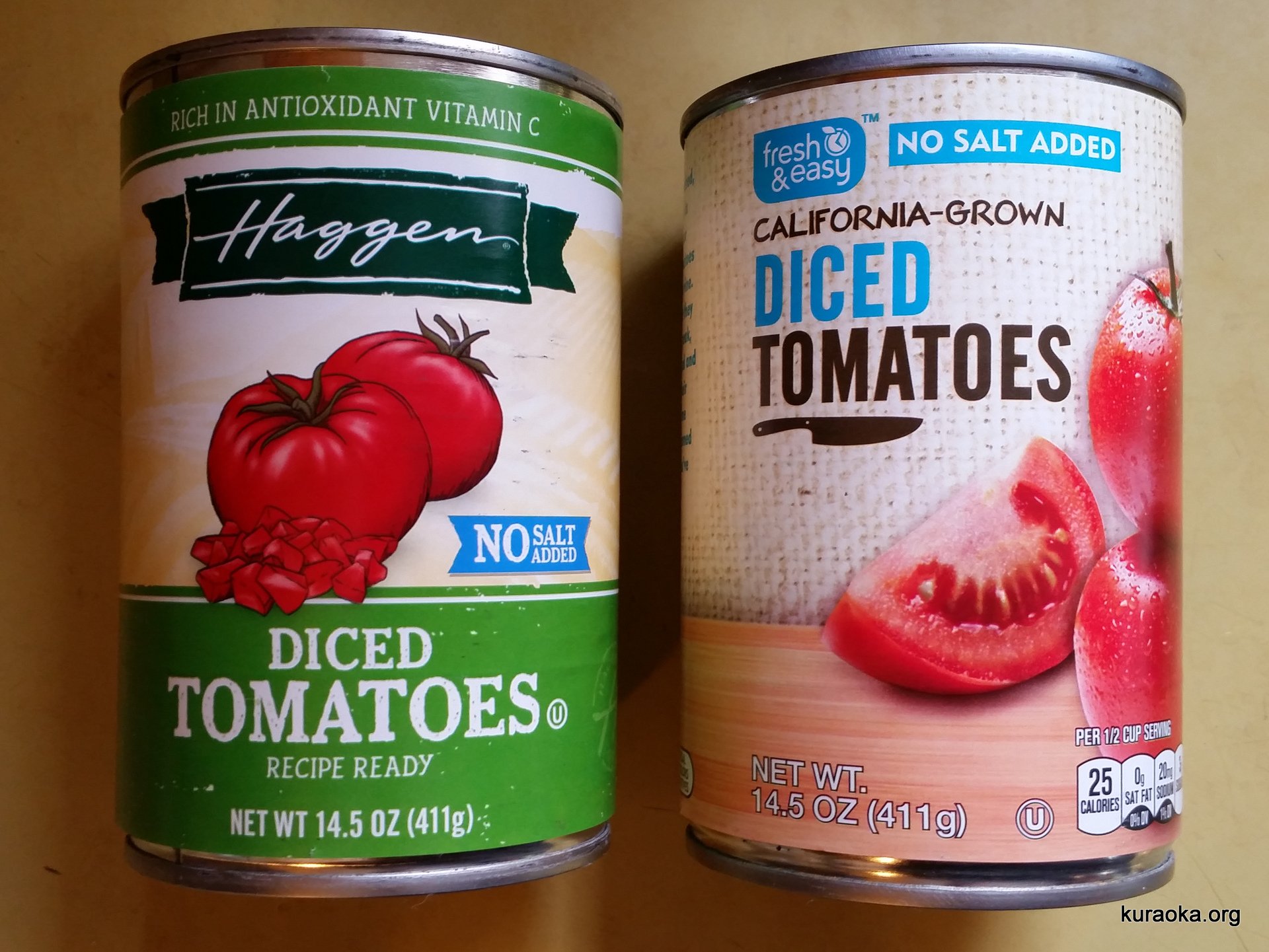 10-24-15: Ugly Cat Cupcakes! Since we couldn't find our original recipe from Nate the Great and the Snowy Trail, Ondine substituted recipes for molasses muffins and lemon butter frosting. That worked out fine, once the eyes and noses (cake decorations), and whiskers (Pockys) we placed.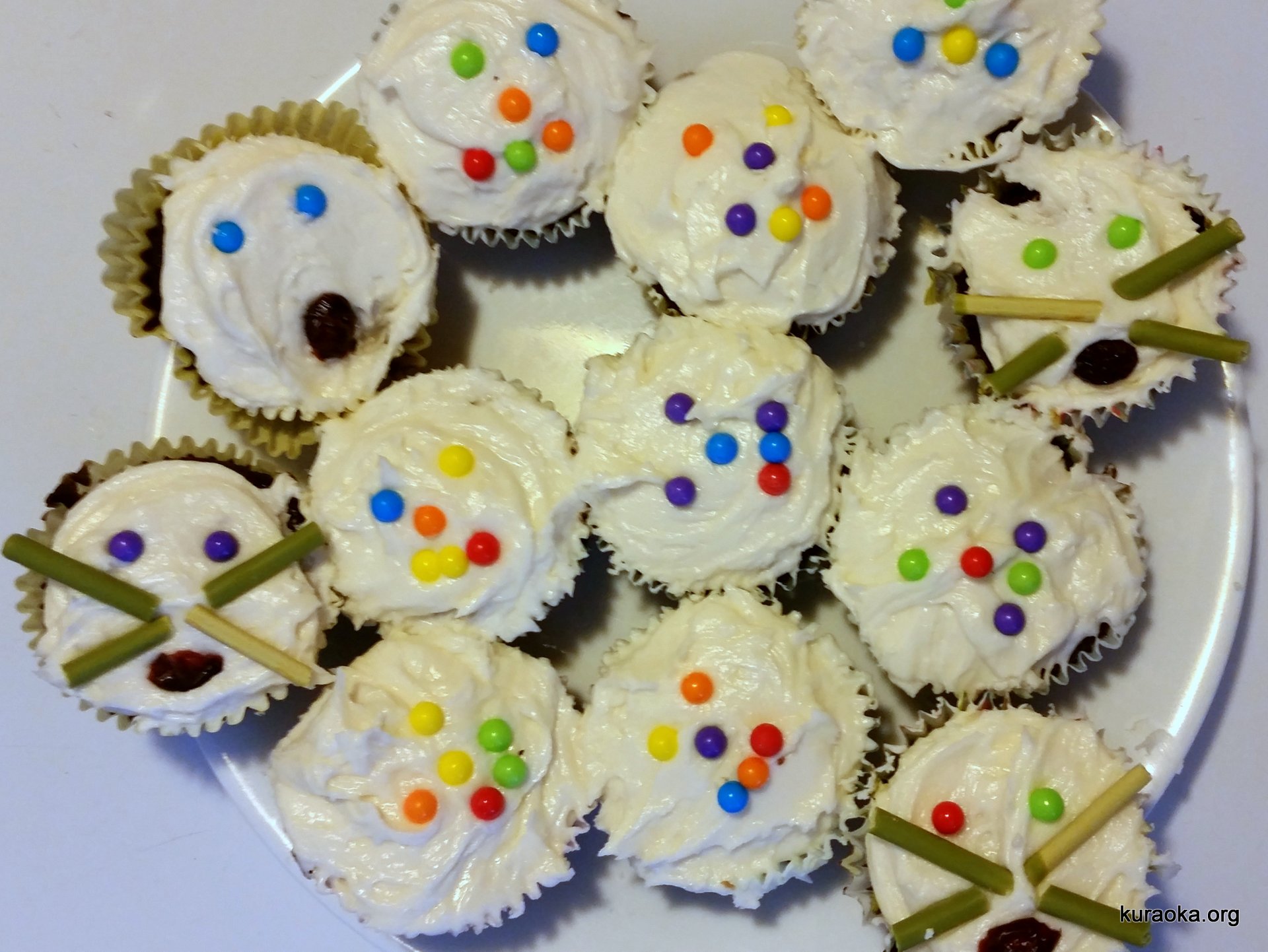 10-17-15: Jack's back! Here are Roy and Leo posing with Jack in Barbara's front yard, plus a shot of Jack himself.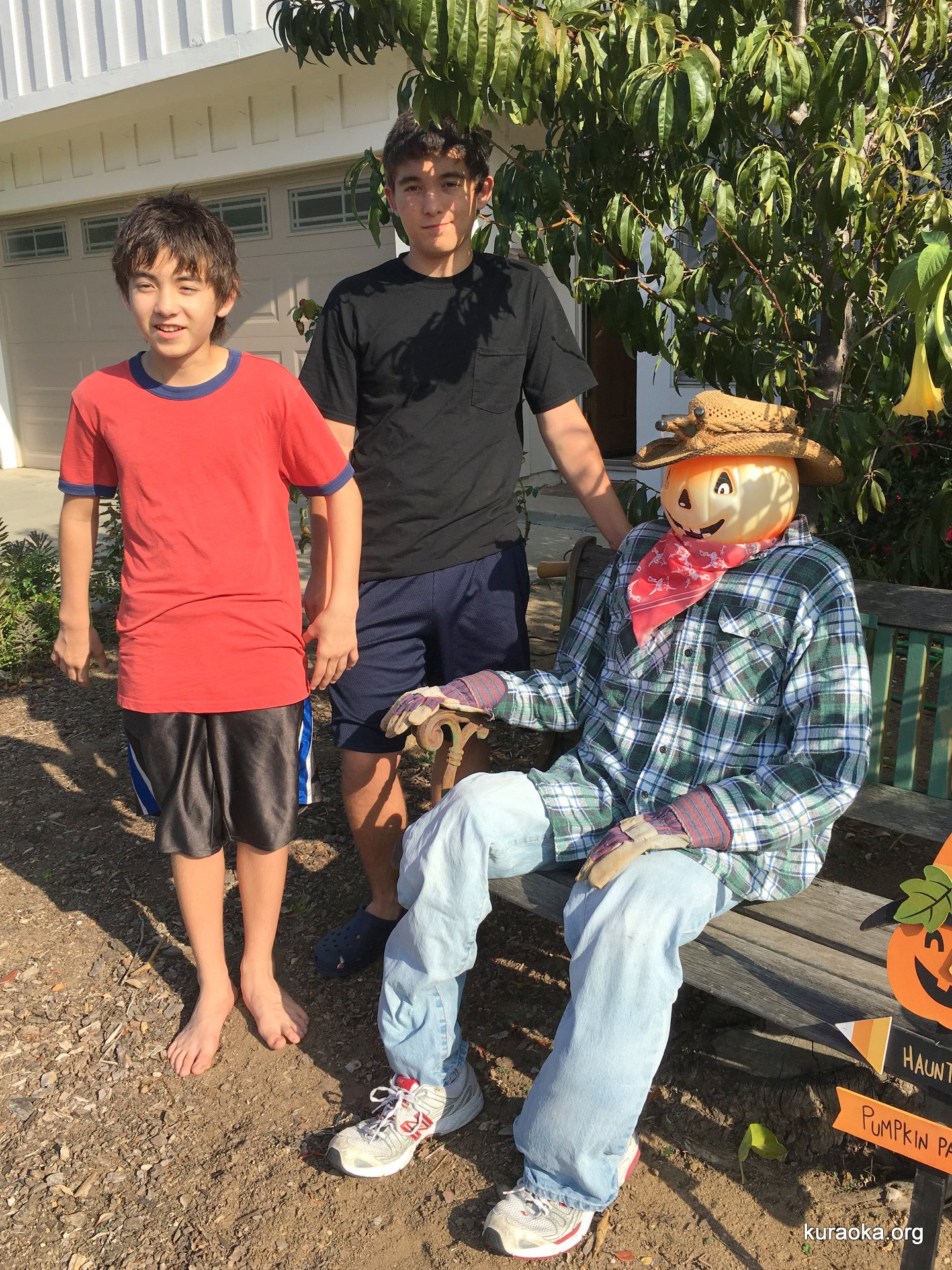 09-27-15: Looming dragon! Here's a dragonfruit flower reaching over the fence toward our dining room window.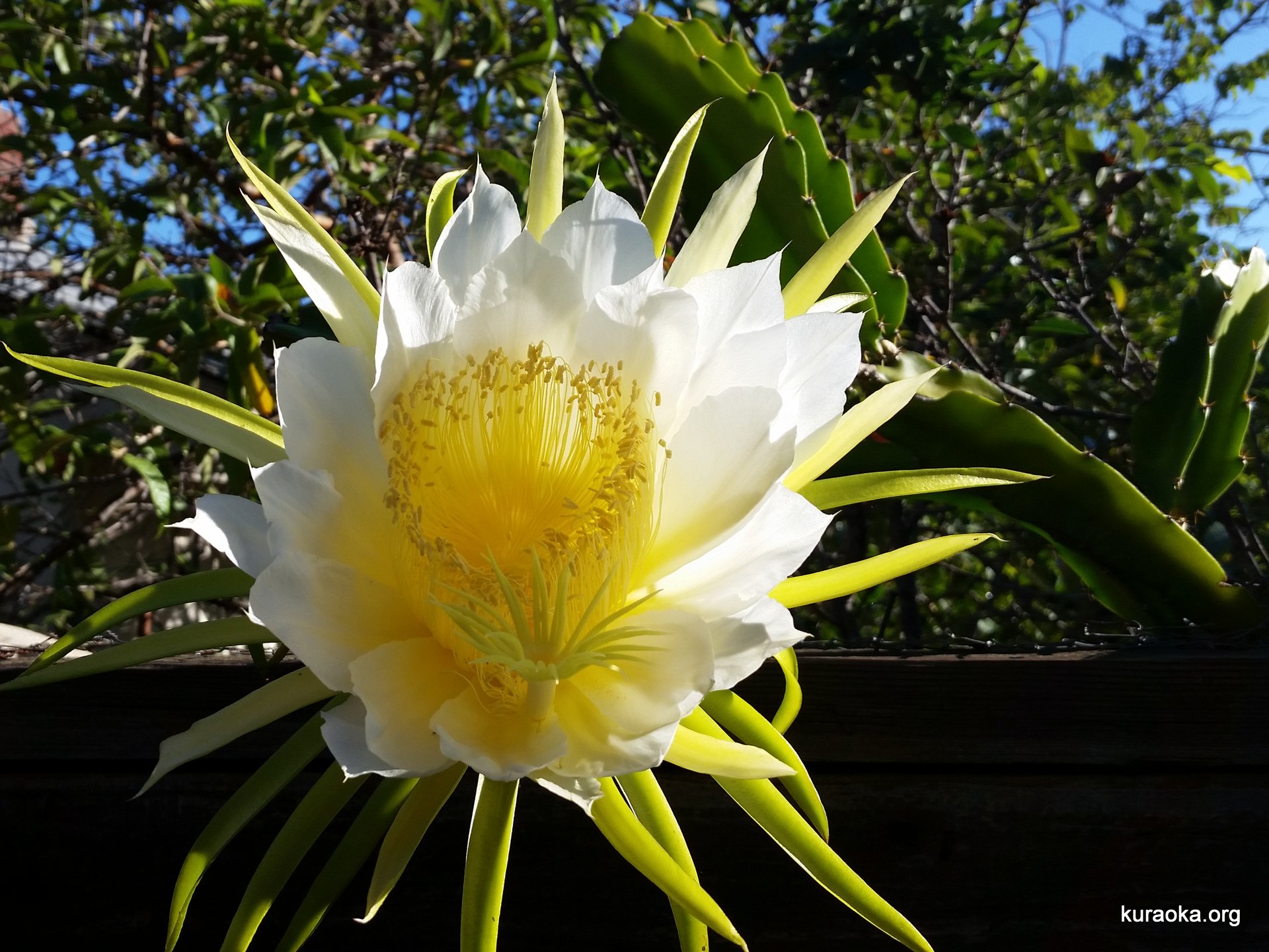 09-08-15: Back to school! Here are Roy and Leo with their back-to-school Schultueten, in the early morning before heading out.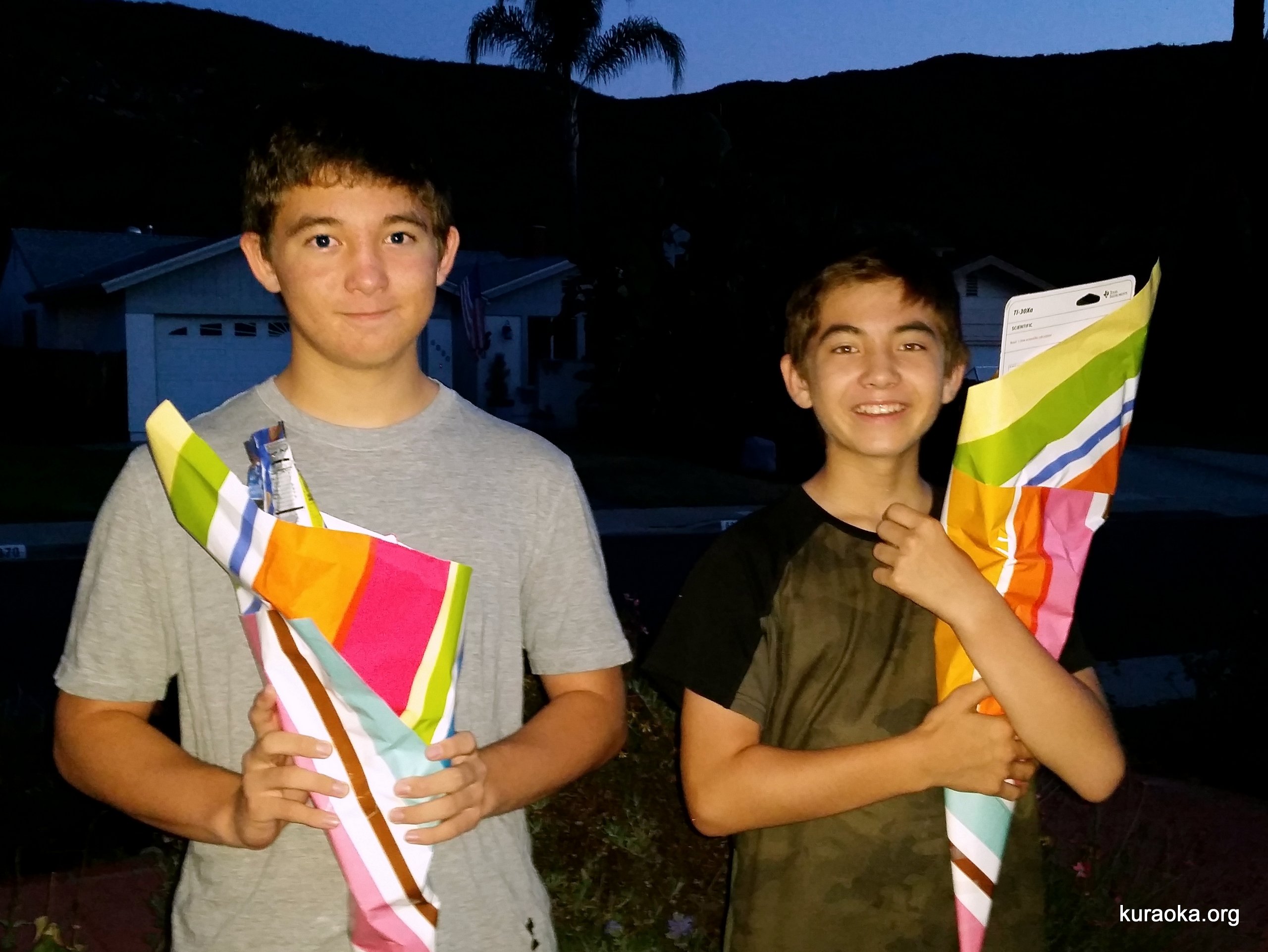 08-24-15: Leo in command of a sailboat. Here's Leo in his sailing class, confidently navigating Mission Bay.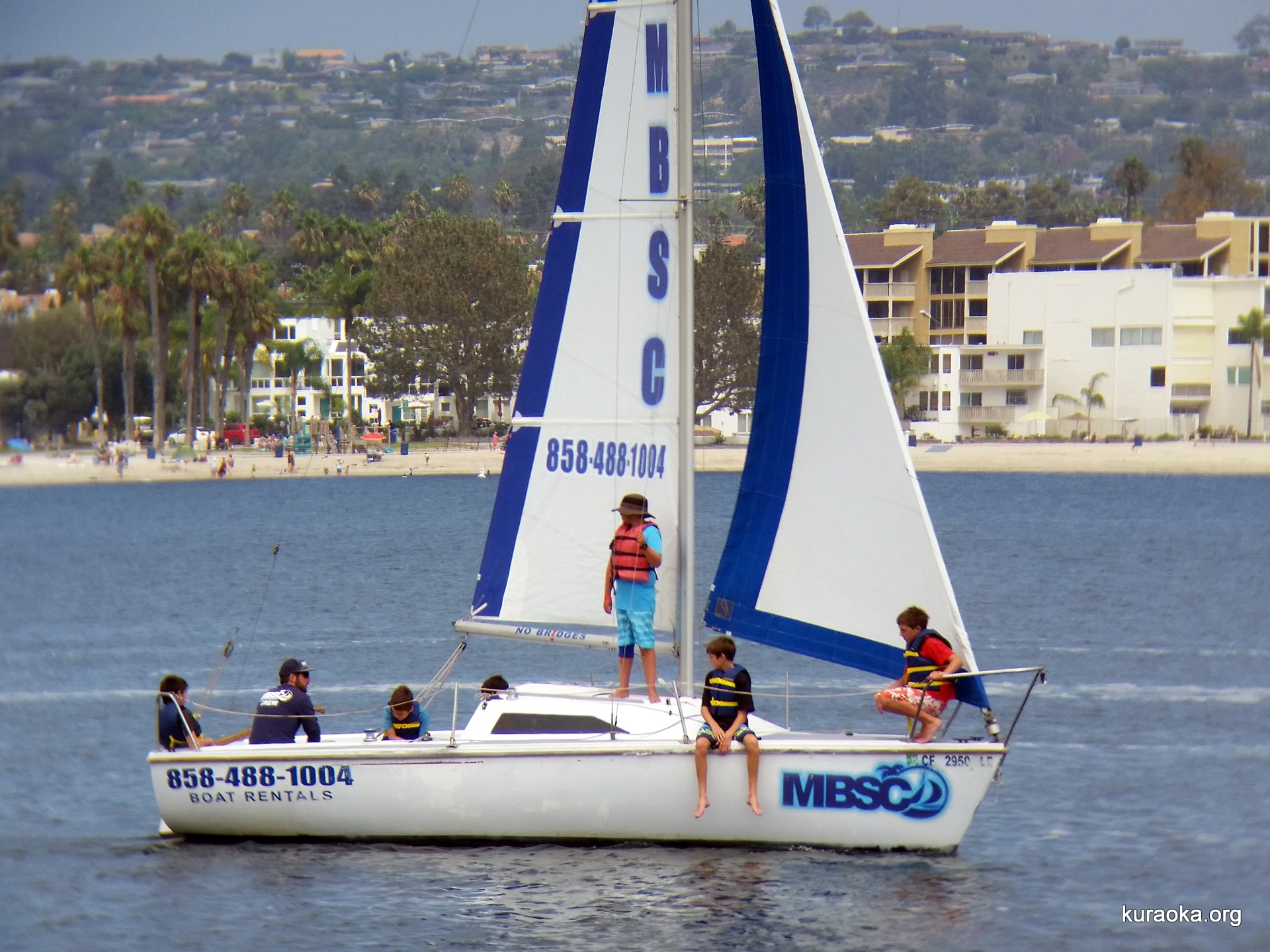 08-21-15: John's new shades! He thinks the retro style makes him look like his dad.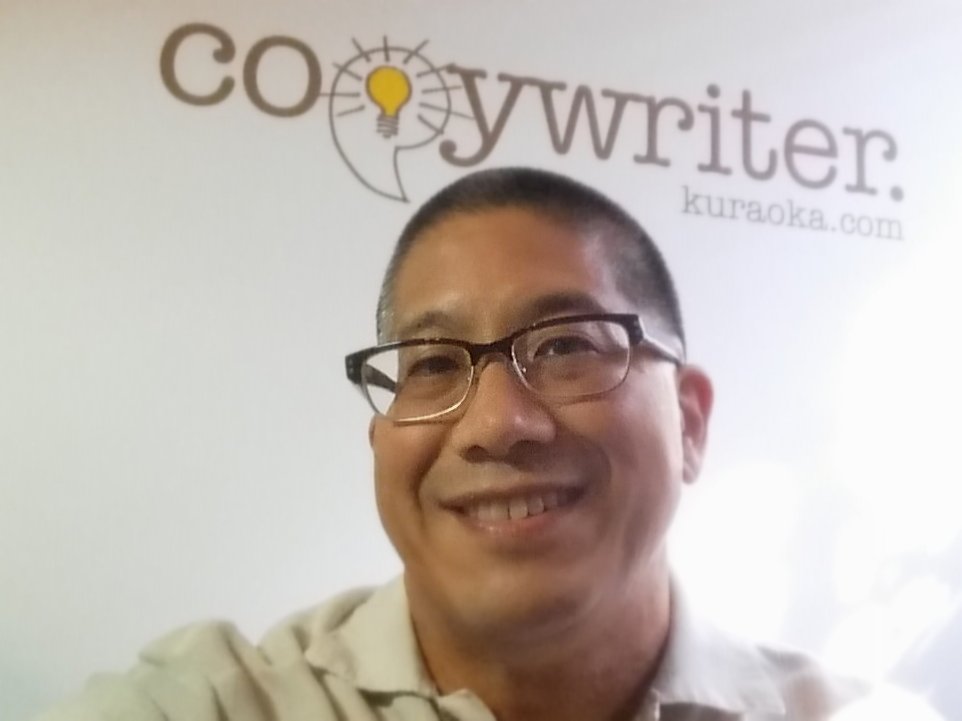 08-18-15: The Japanese American National Museum in Los Angeles. The first photo is the "relocation camp" barracks John's Uncle Mike helped move from Arizona. The second and third shots are of Roy, Leo, and Frances and then John and Frances in front of the barracks interior. Then, we have shots of our ramen bowls at Mr. Ramen in Little Tokyo: John's vegetable tonkatsu, Leo's tonkatsu (Roy had the same thing, plus rice and gyoza), and Frances' chasu.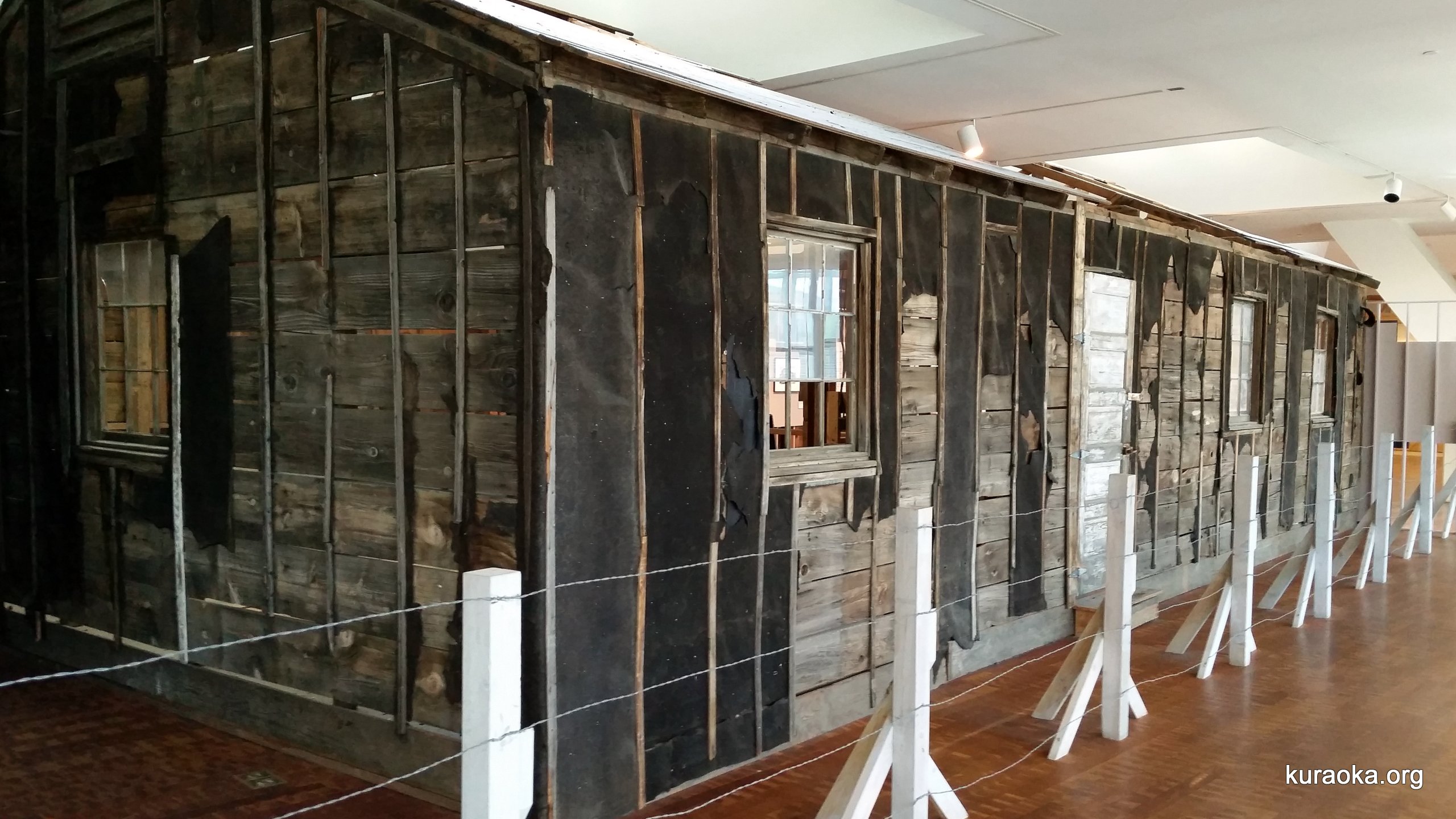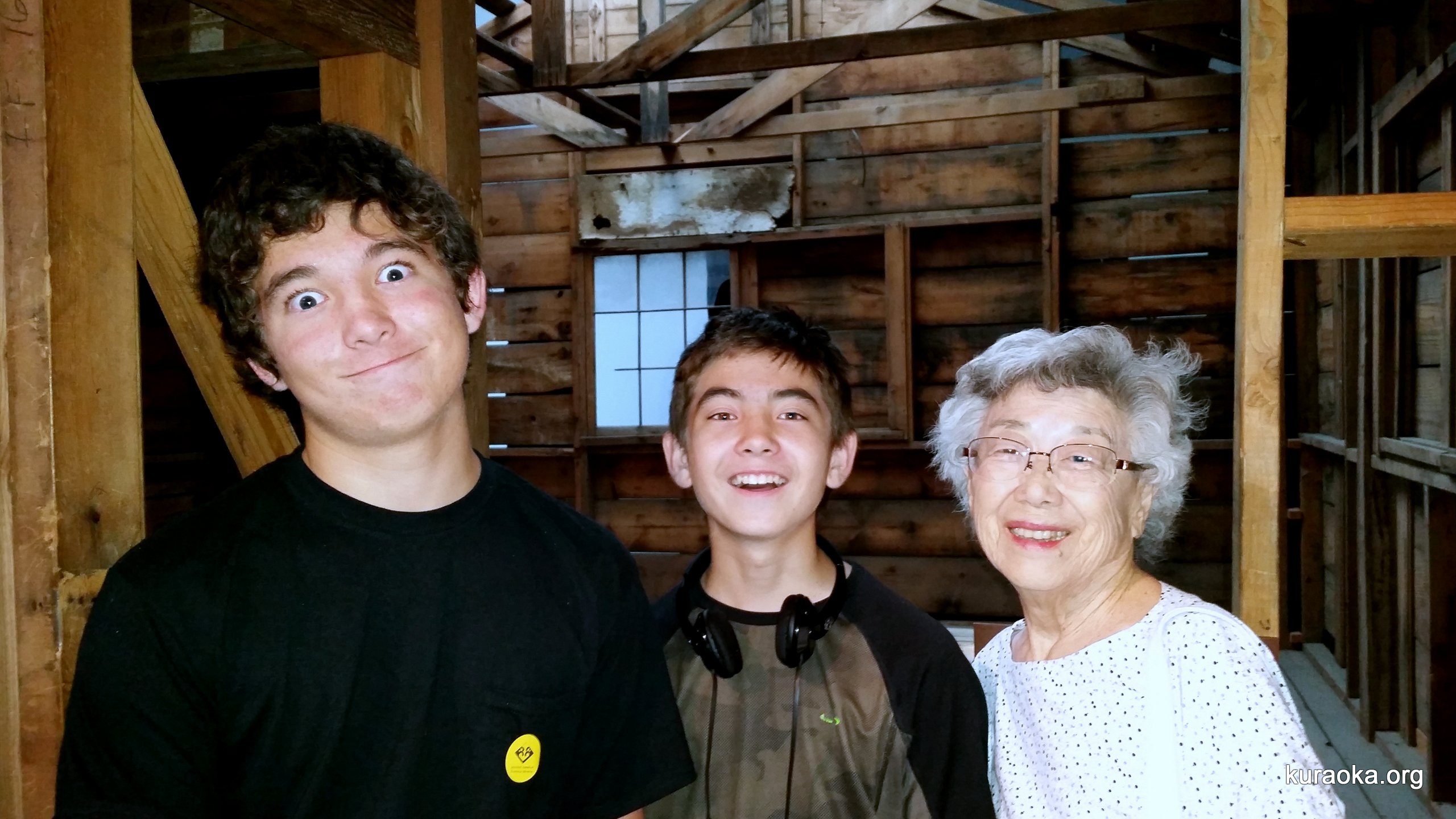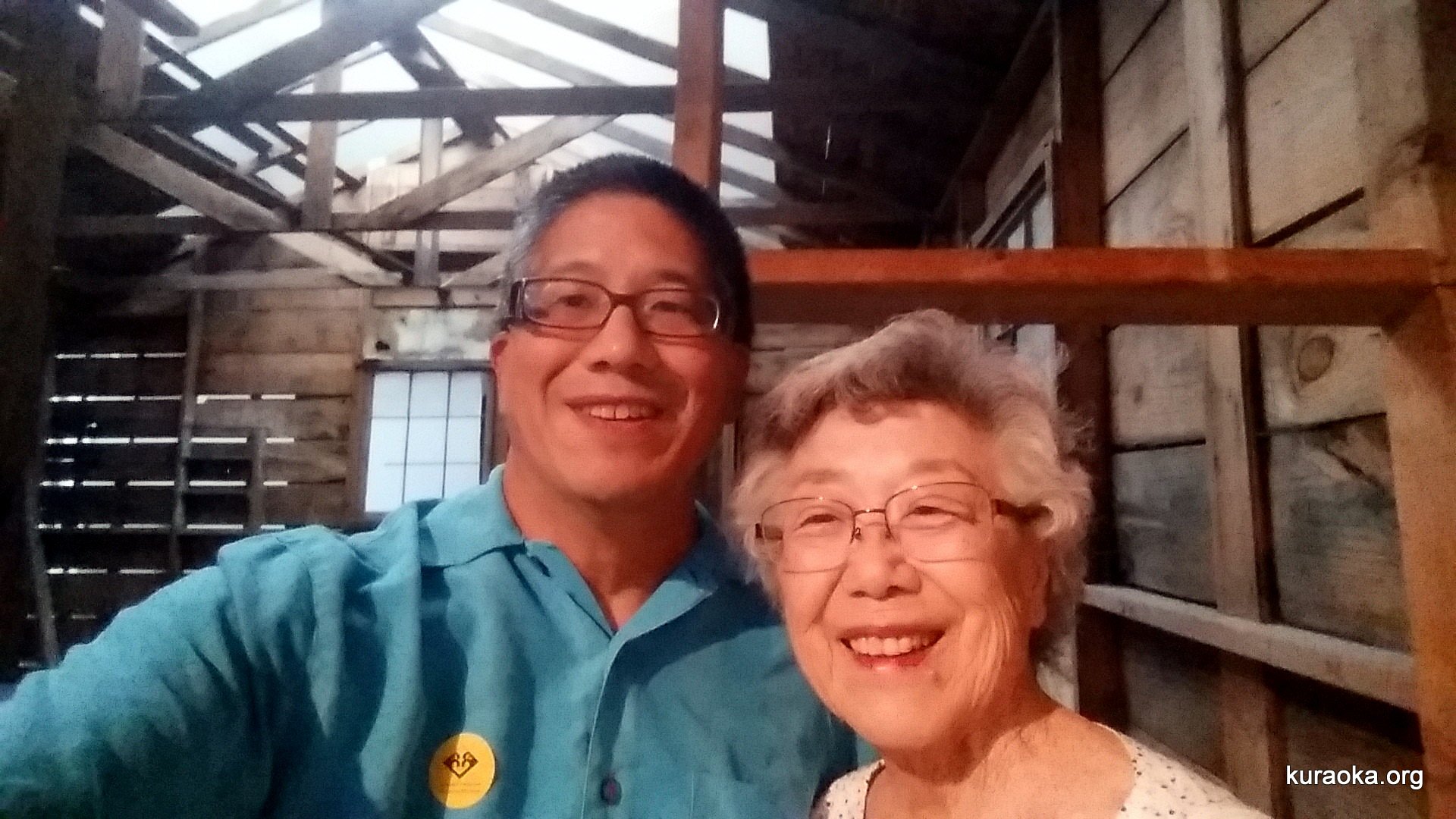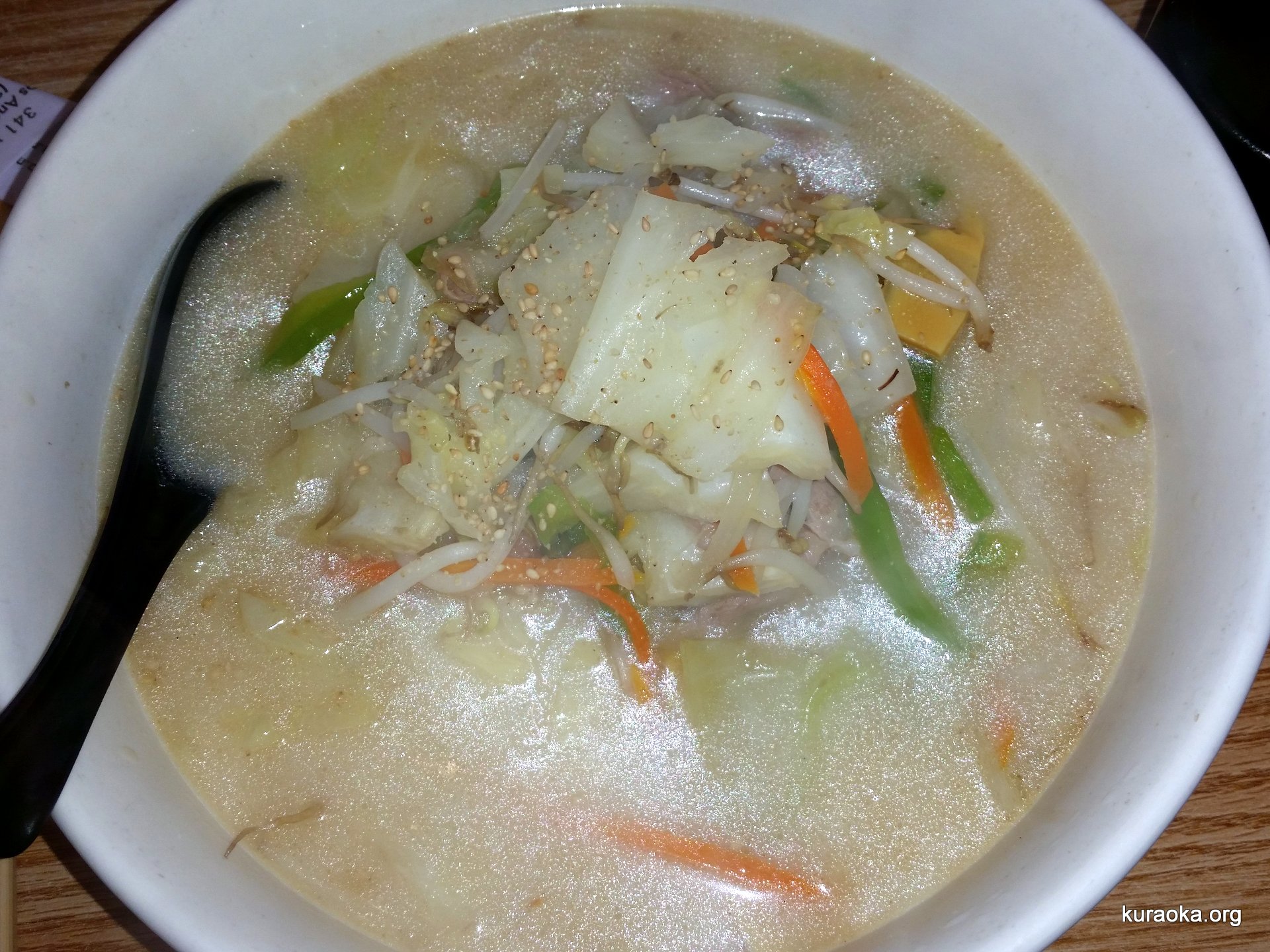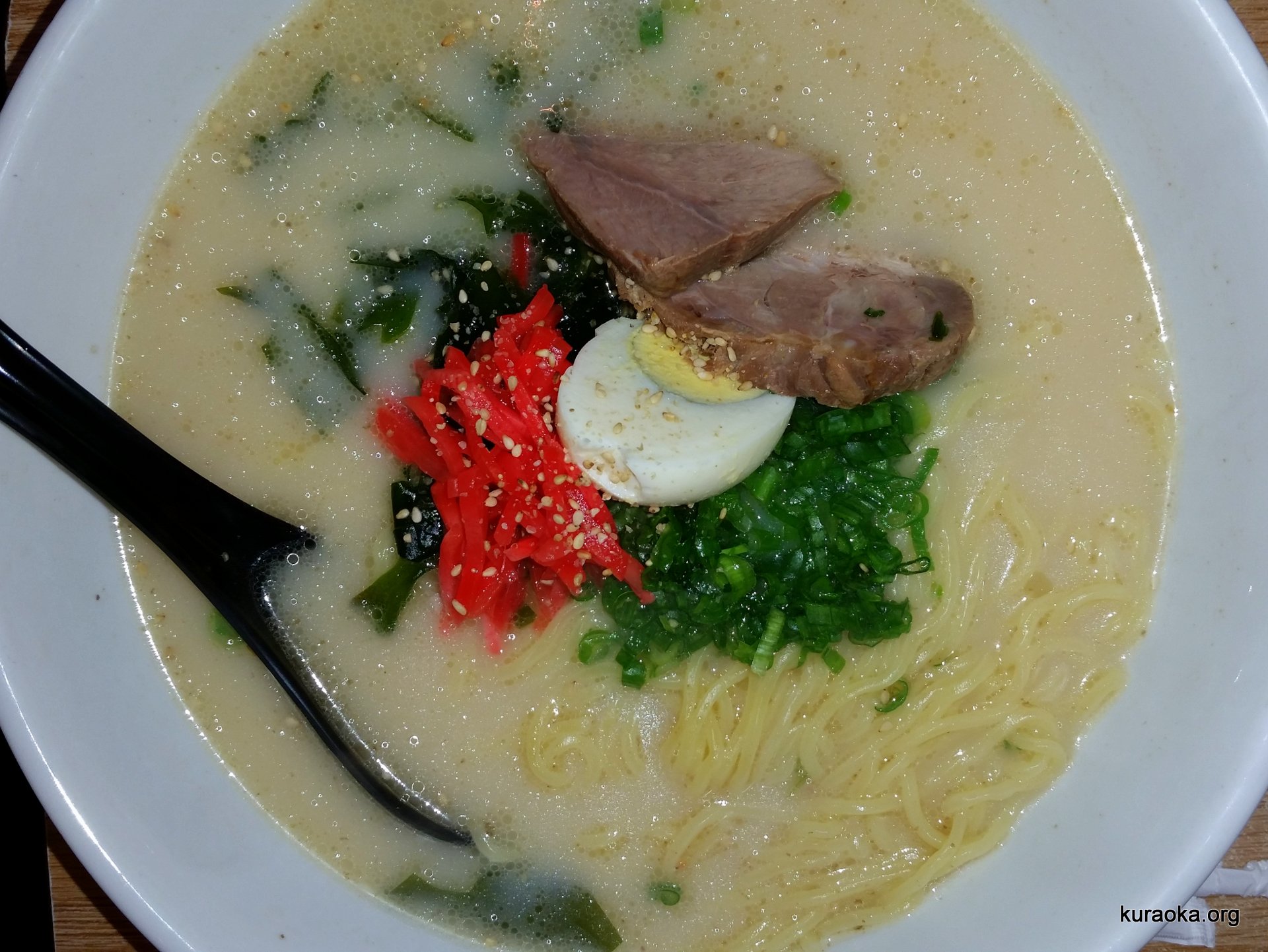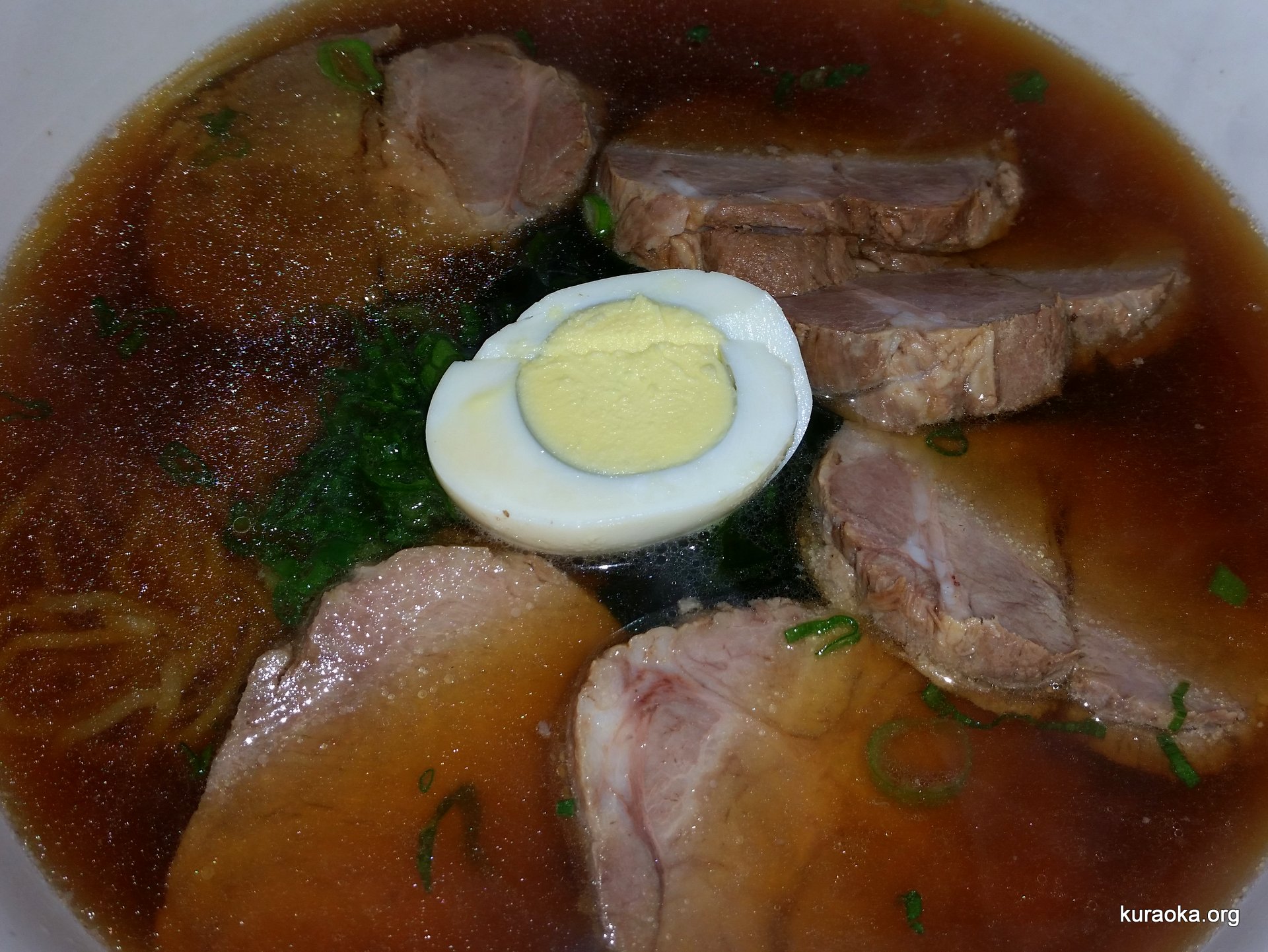 08-02-15: John gets older. We celebrated John's birthday at Katsu Cafe in Clairemont Mesa. Here we all are! Going around the table, that's John, John's Mom Frances, Leo, Barbara, Roy, and Ondine. John is wearing his present, a wonderful t-shirt Ondine and the boys made for him. It's like a fireworks display! Next up are a few of our meals: katsu chicken curry ramen, yakisoba with chicken teriyaki, and yakiudon with extra tofu. Yum! The last photo is a better look at John's Birthday Shirt of Many Colors.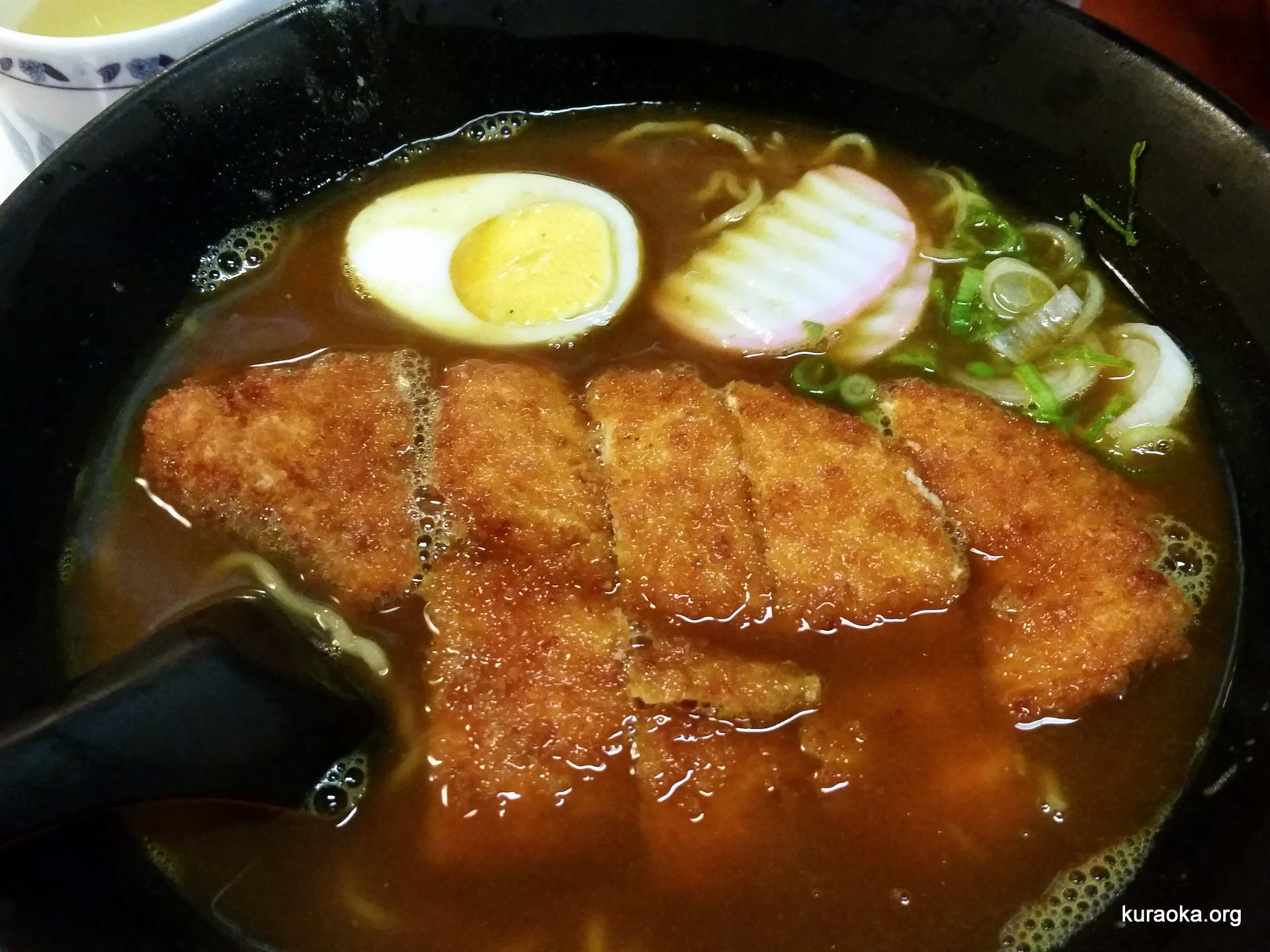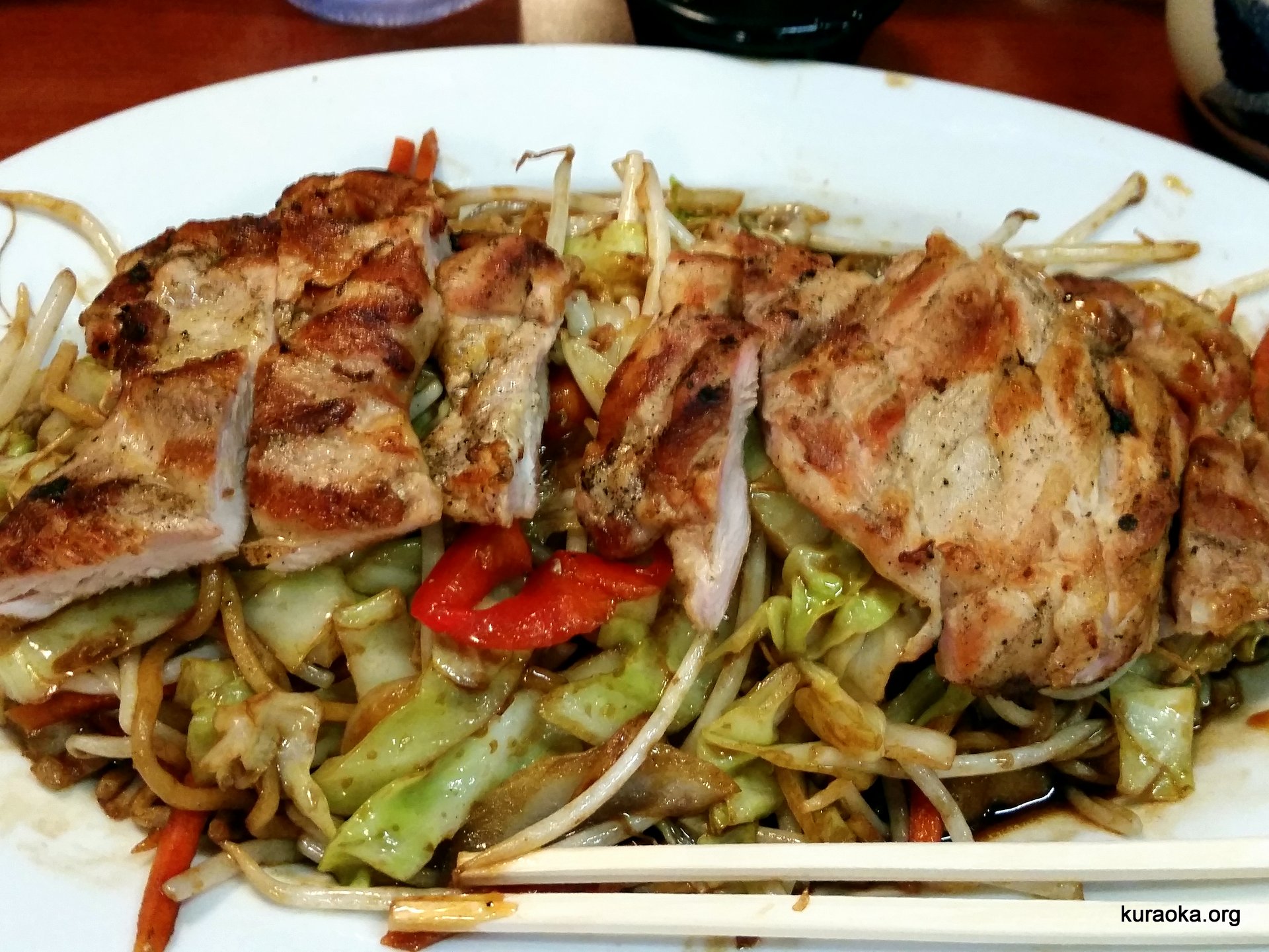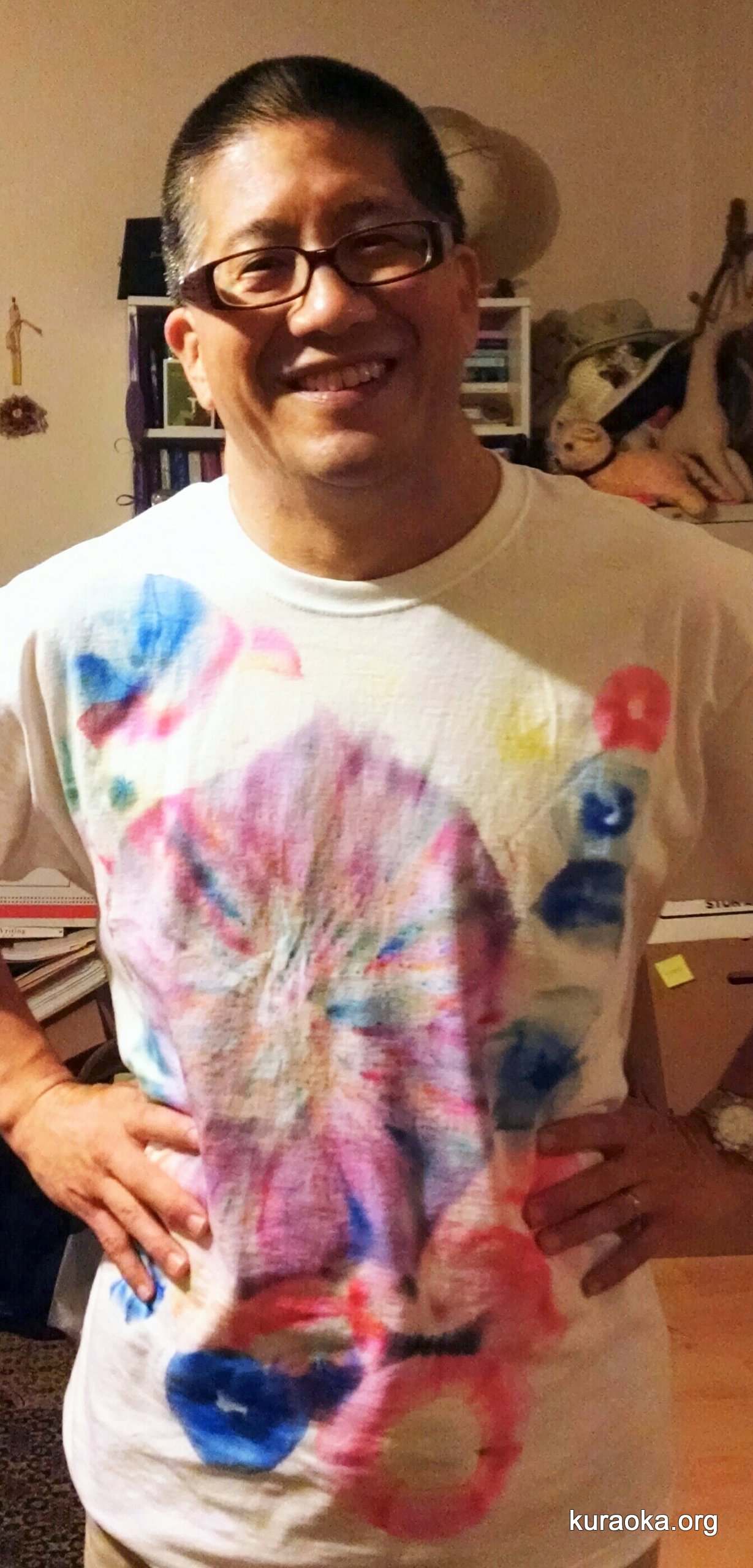 08-01-15: Ishida clan beach party. Austin and his family were in town from Kuwait, plus Joyce and Ken had moved back to Southern California from West Virginia, so as many of us who could got together at Nancy and Jay's amazing beach house, on the sand in Oceanside. What a great day! In the first photo of the house are Austin's wife Nicole on the bench and Ken on the chaise longue; in the background are Kate (with her back to the camera), Austin, and Phil, and Kimberly.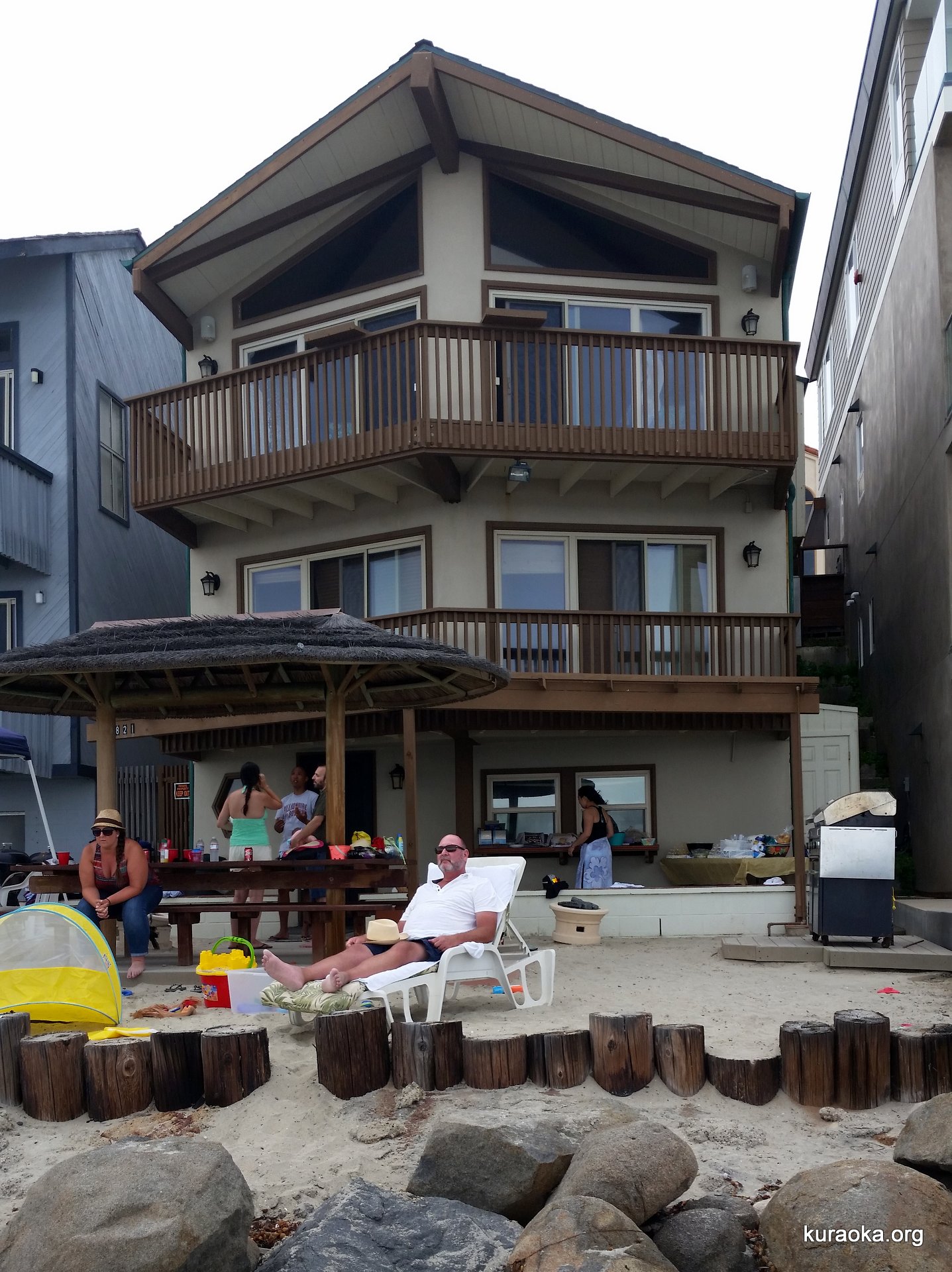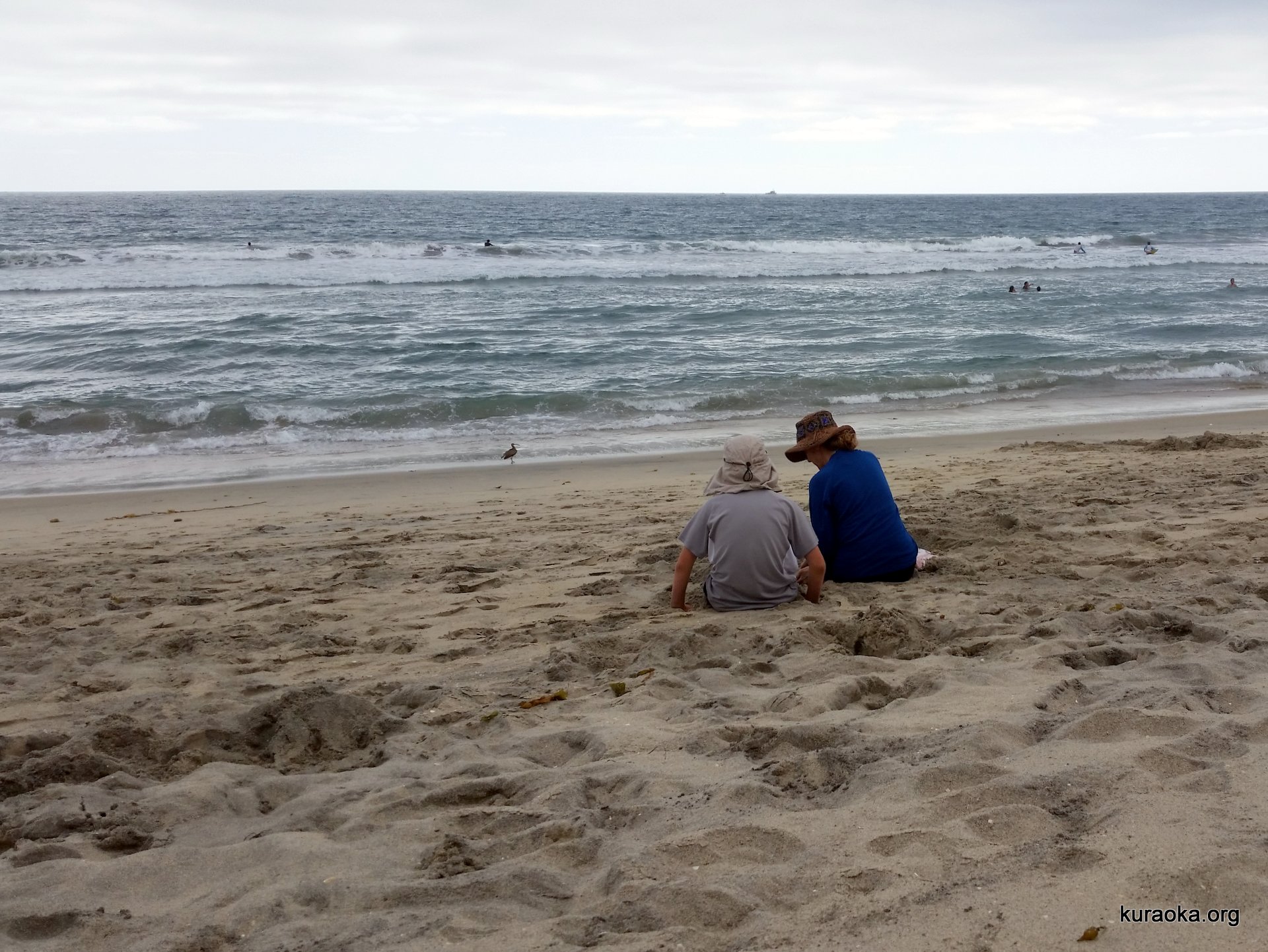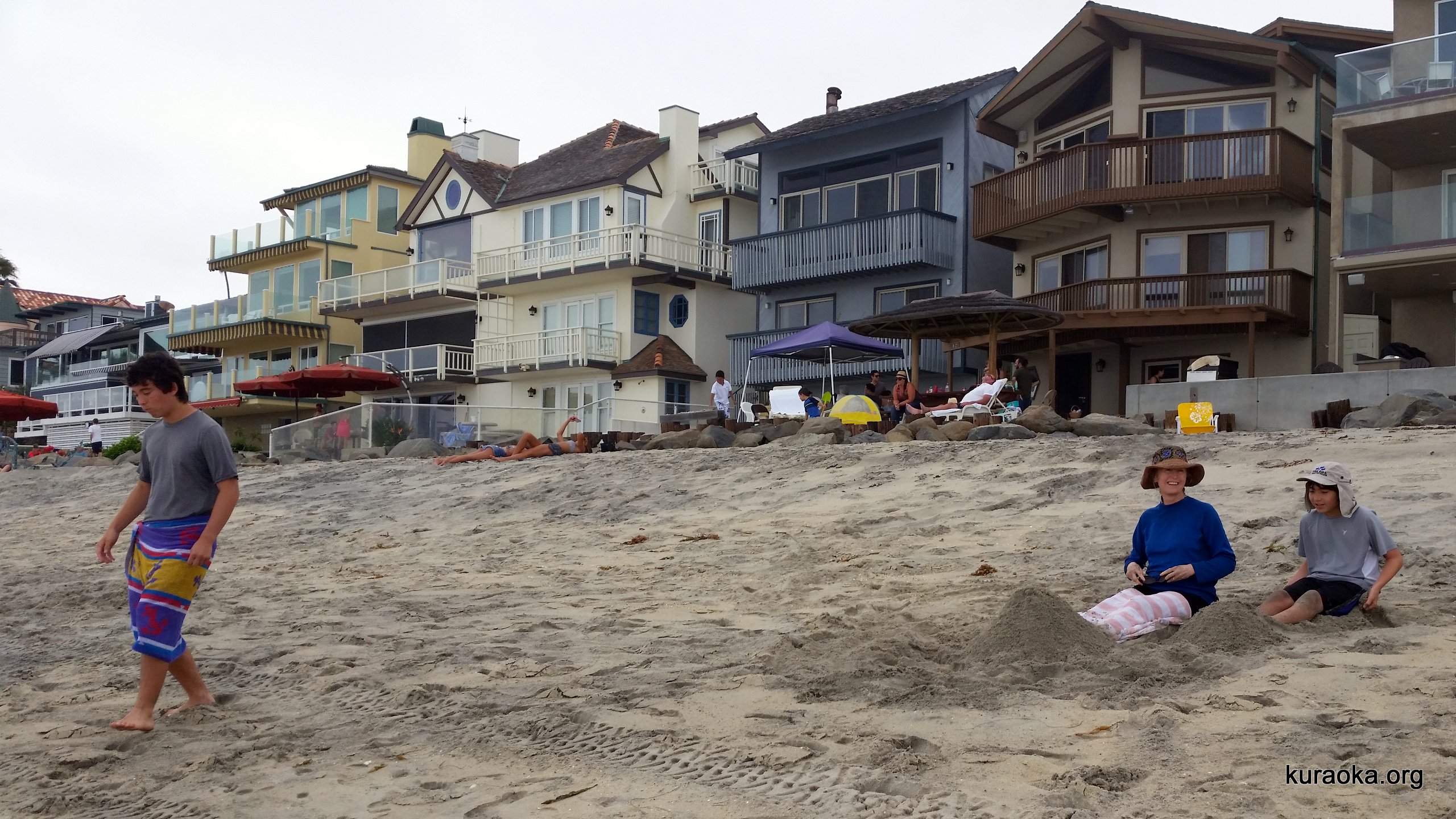 07-23-15: Barbara's new BioLite camp stove. Leo and Roy put togther Barbara's new eco-stove, and fired it up on her patio.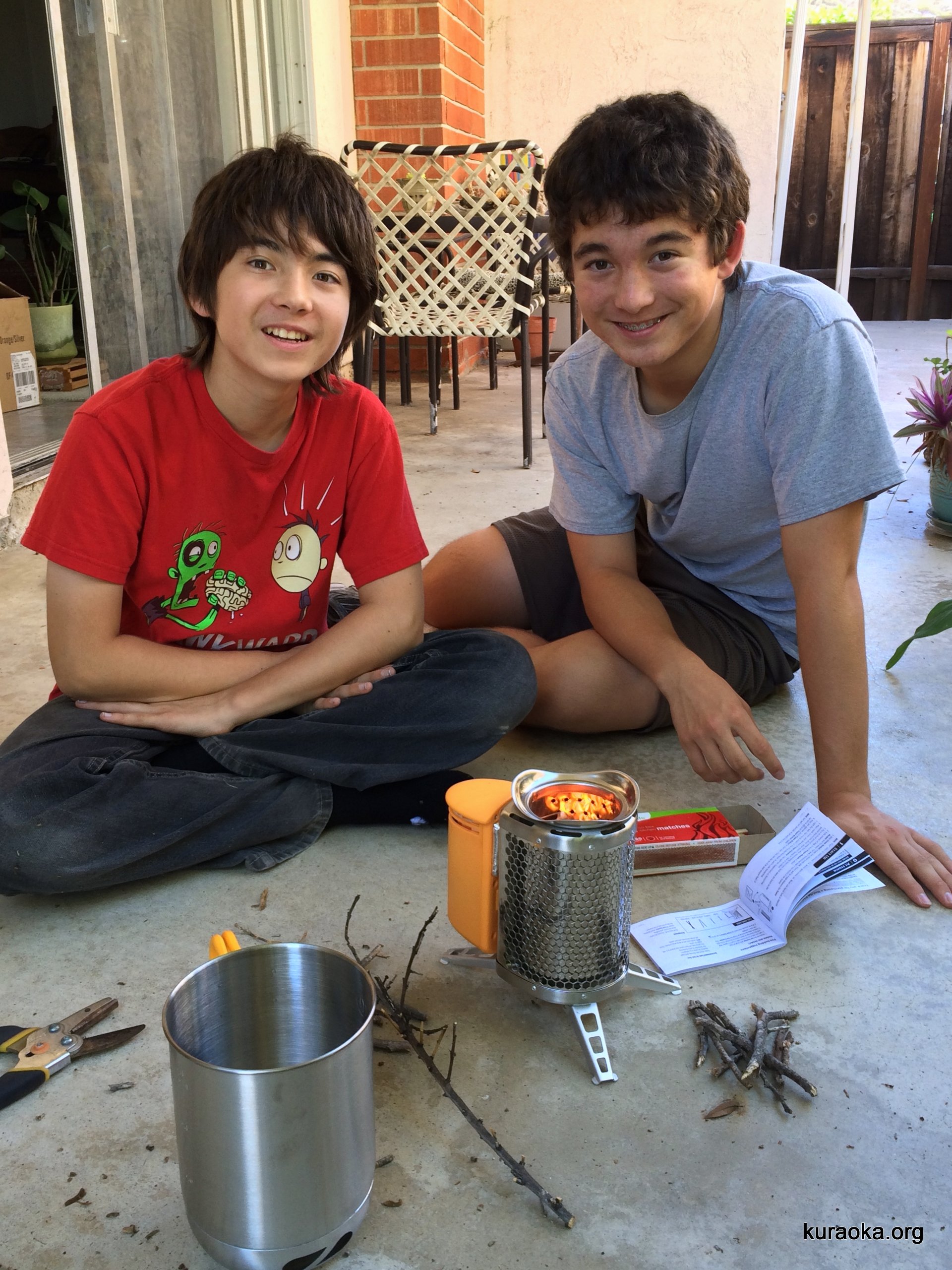 07-23-15: Ondine, Roy, and Leo climb the "secret stairs" in La Mesa. There are about 300 stairs cutting through a hilltop neighborhood in La Mesa, designed so residents could get around easily. The stairs, now an open secret (like the formerly quiet trailhead on our street), are now a mecca for free fitness enthusiasts, who climb them for exercise. Ondine and the boys did several flights, but couldn't find the next (it's around a corner).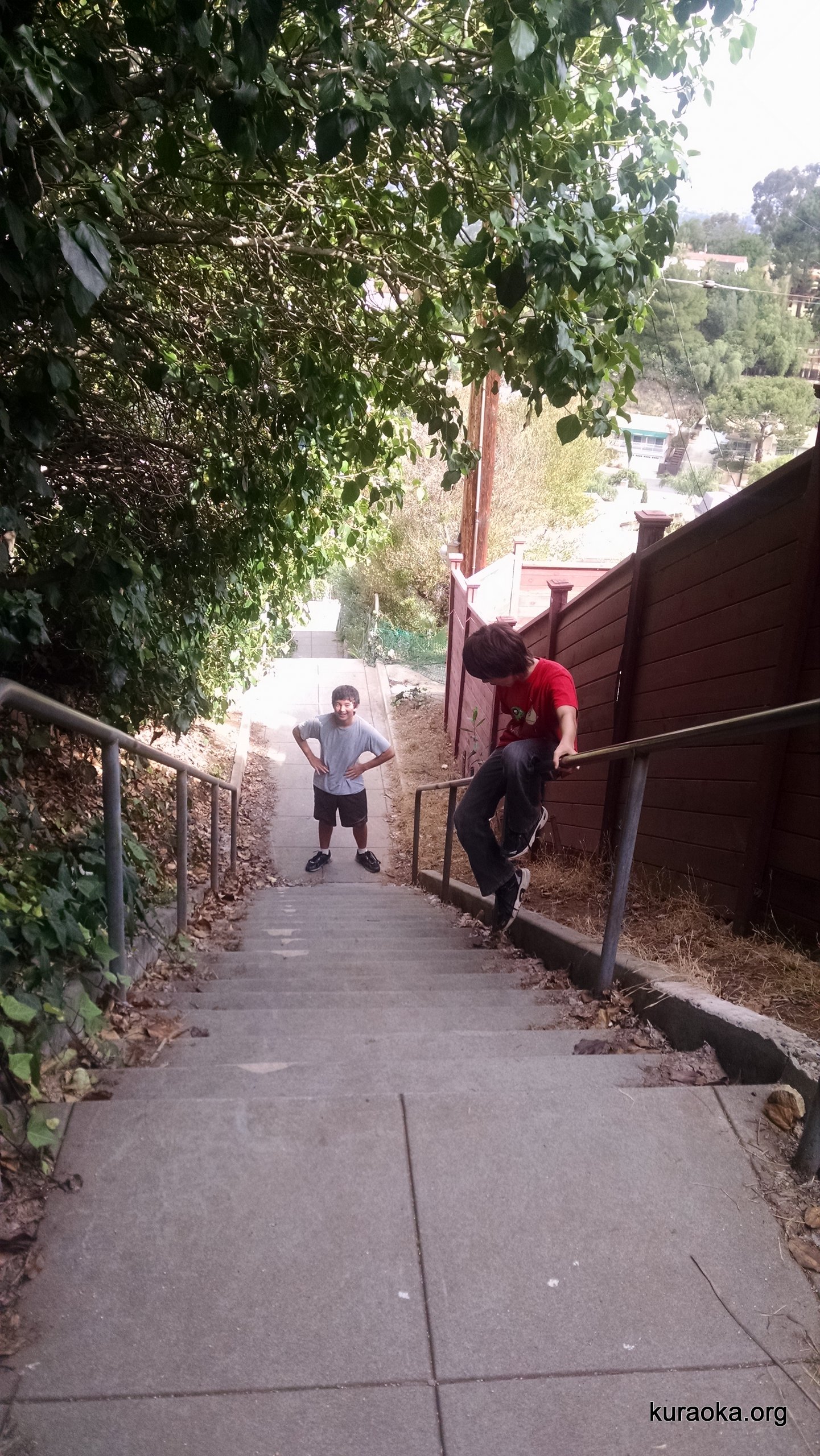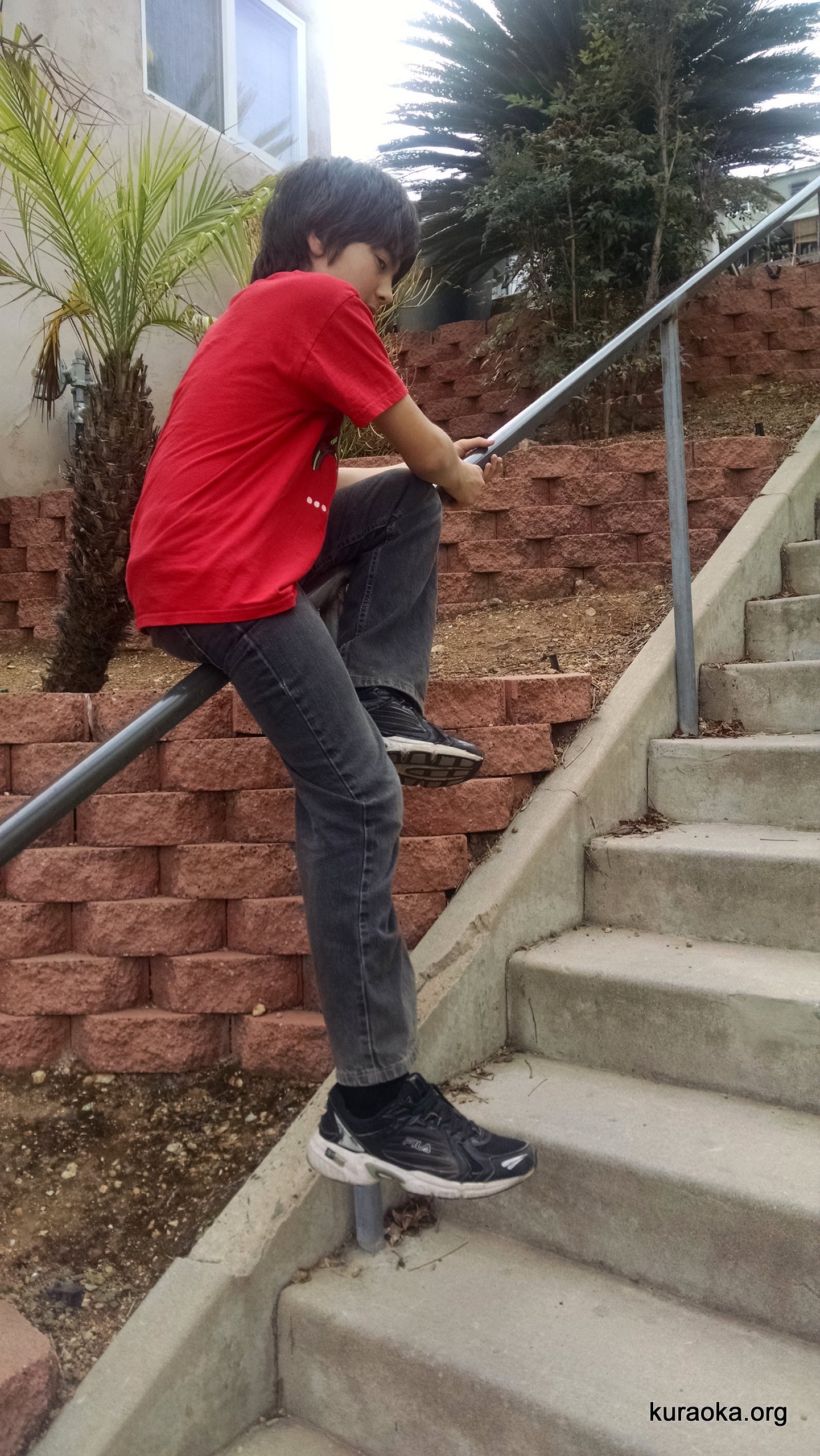 07-22-15: "Slap Jazz Danny" at the San Carlos Library. This guy was a talented musical performer on the mouth harp, cajon, and his own body. We had Athena's son Chad with us, and he went up to play with Slap Jazz Danny!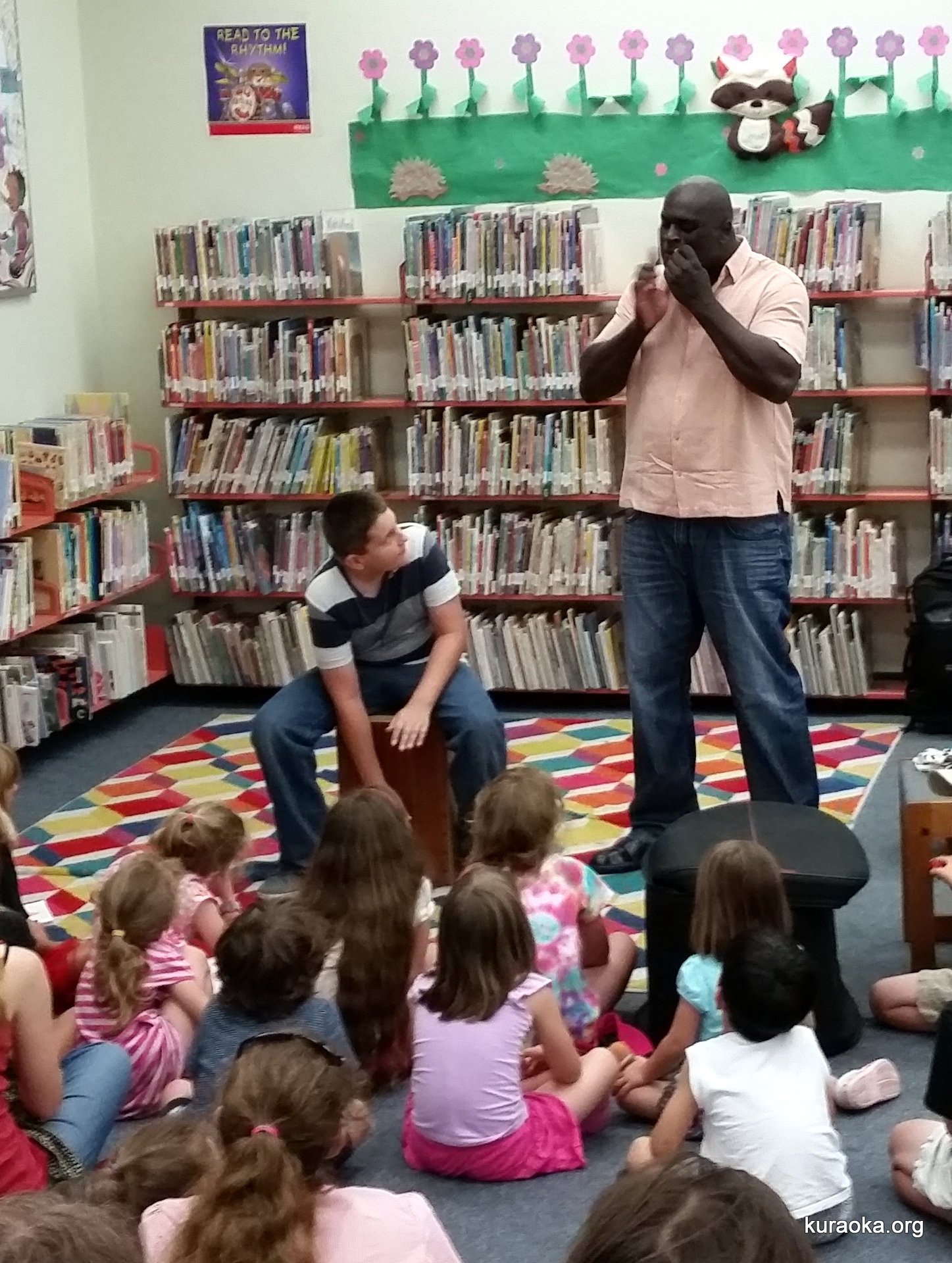 07-20-15: Happy Birthday to Leo! Here's Leo with his ice cream cake. It was the carameliest one they had, with Gold Medal Ribbon ice cream over vanilla and white cake. Yum!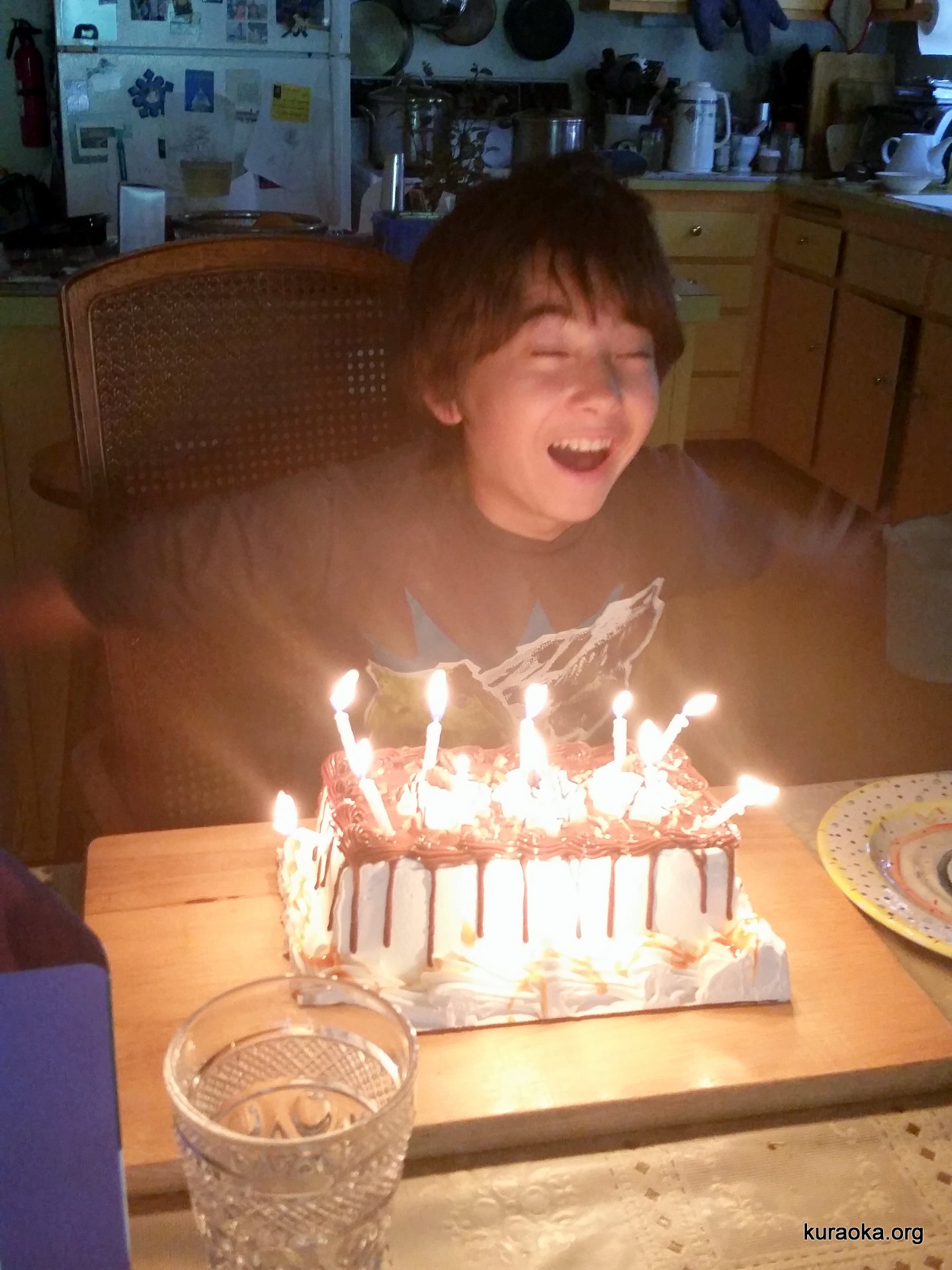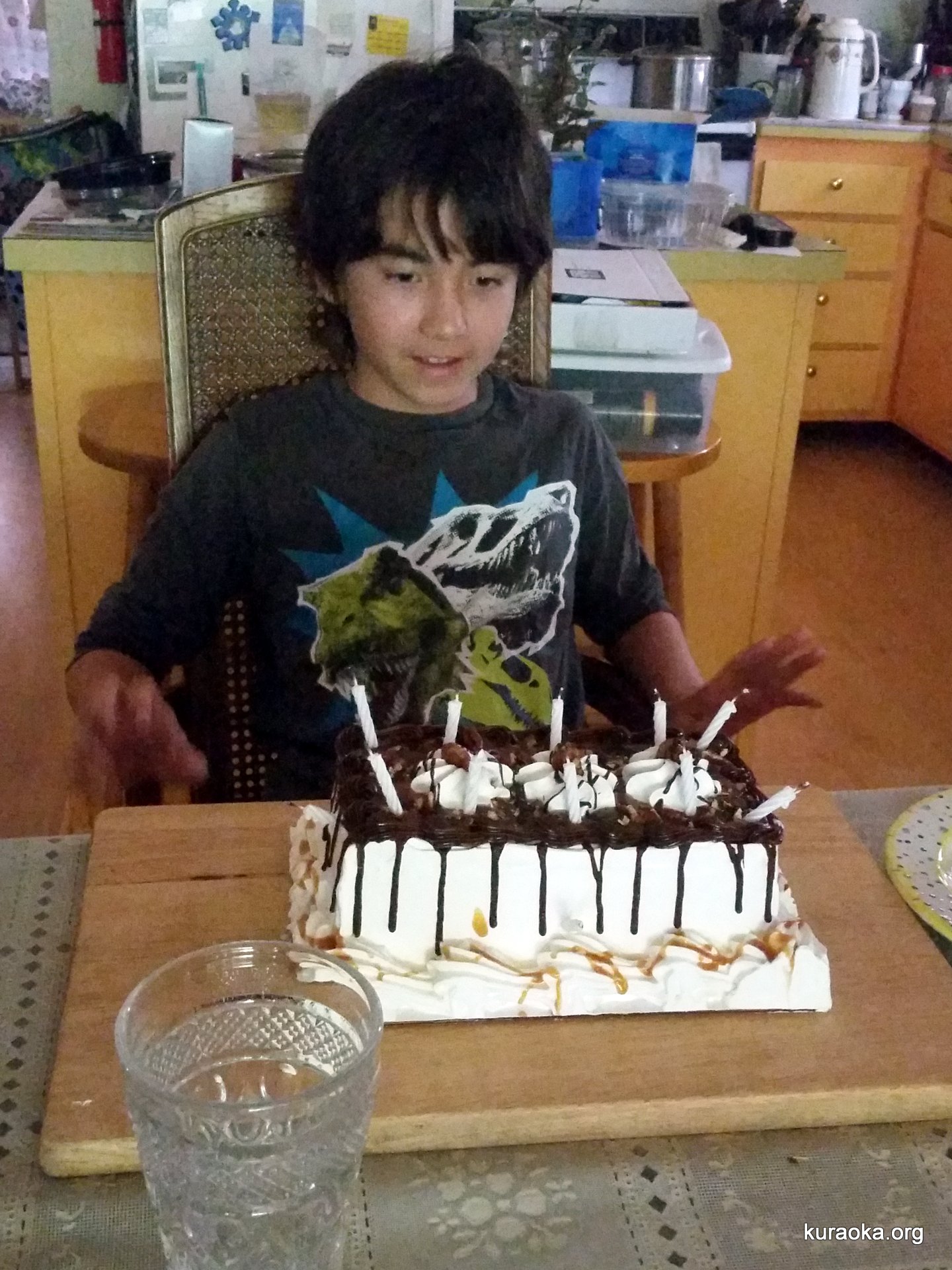 07-19-15: Cal State Games. Here's Roy with his silver medal from the Cal State Games judo tournament. He's fresh off the mat, still wearing his competitor's white belt (competitors wear either white or blue belts regardless of rank, so mat officials can tell them apart).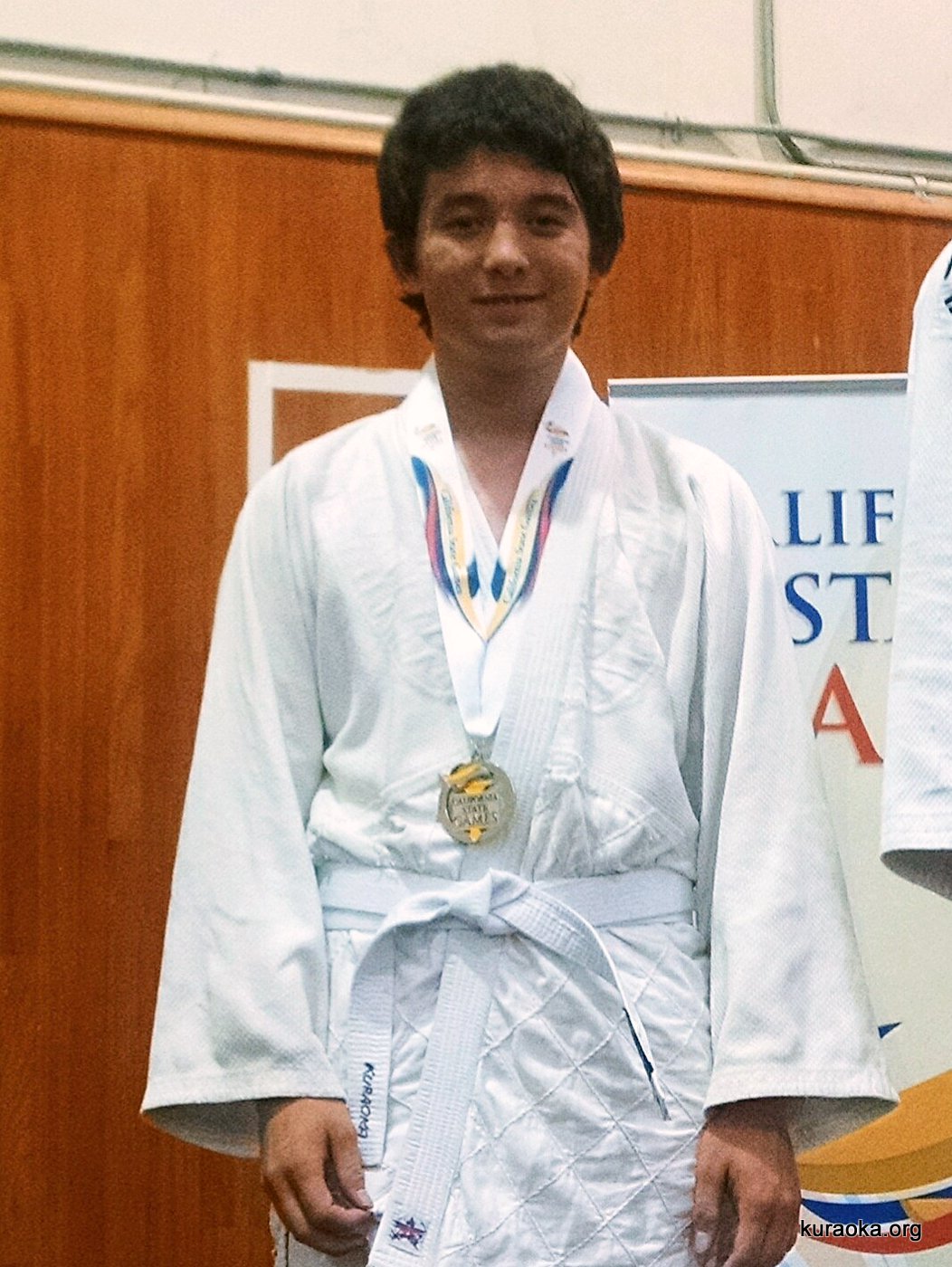 07-15-15: Leo at Camp De Benneville Pines, Part II! The camp posted this group shot on its Facebook page. Where's Leo? Front and center, of course!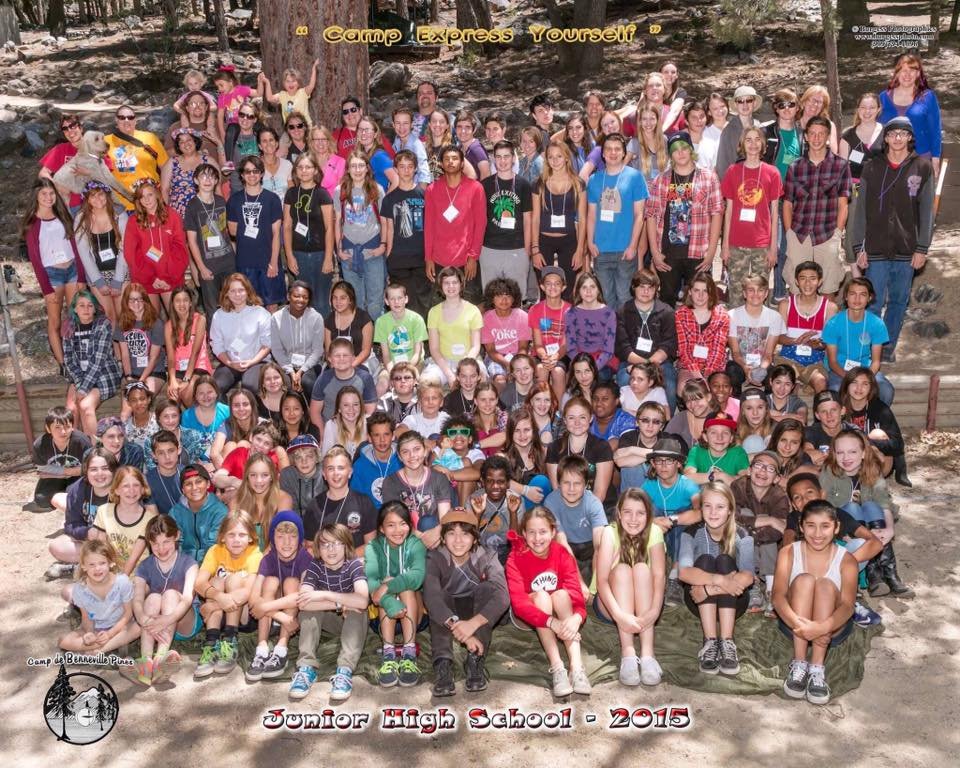 07-15-15: Roy is iron man! What could make a teenage boy learn to iron? Wrinkles in a greenscreen, of course.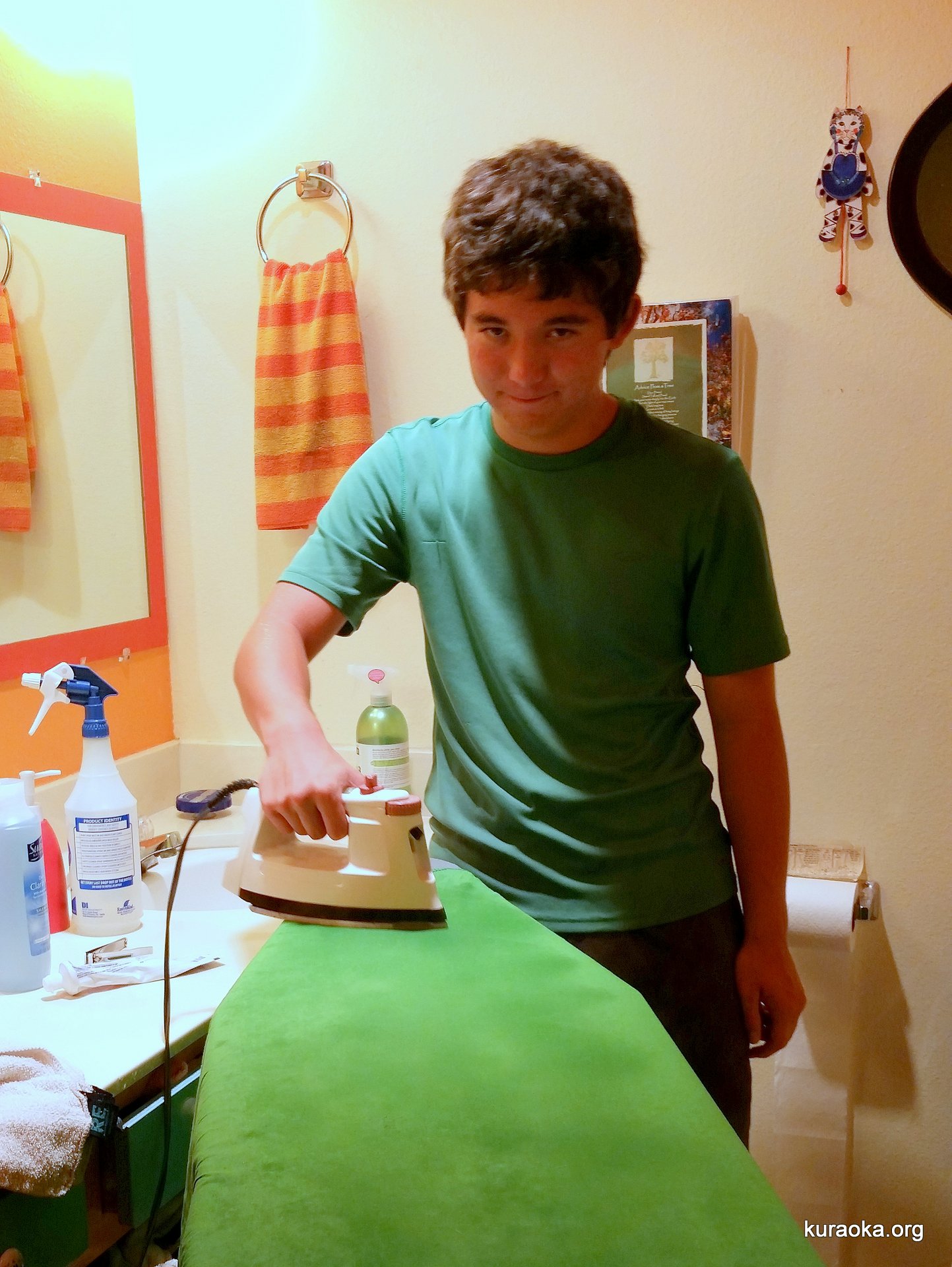 07-14-15: Leo at Camp de Benneville Pines. This is a crop of a photo the camp posted on its Facebook page. Leo is on the left side of the foreground table. In his jacket.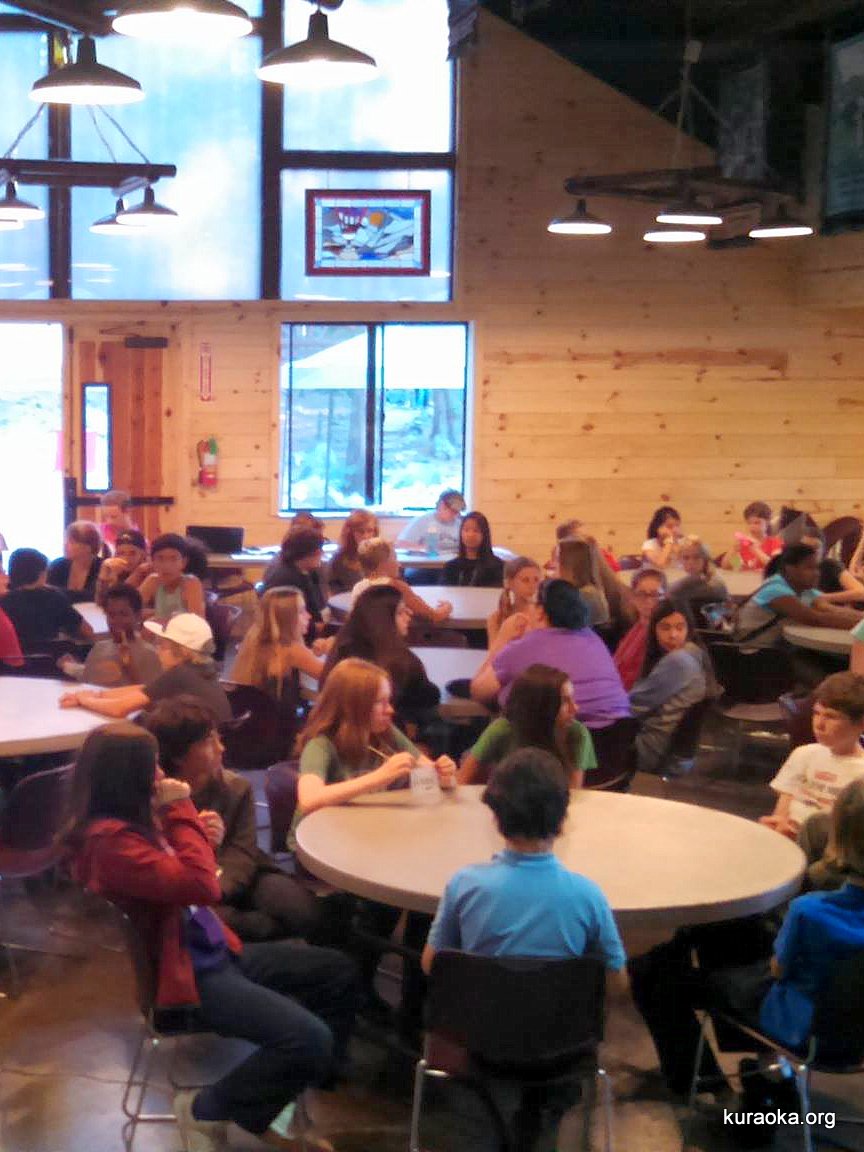 07-06-15: A model ship and a greenscreen. Roy poses in front of his greenscreen with the wooden ship model he put together.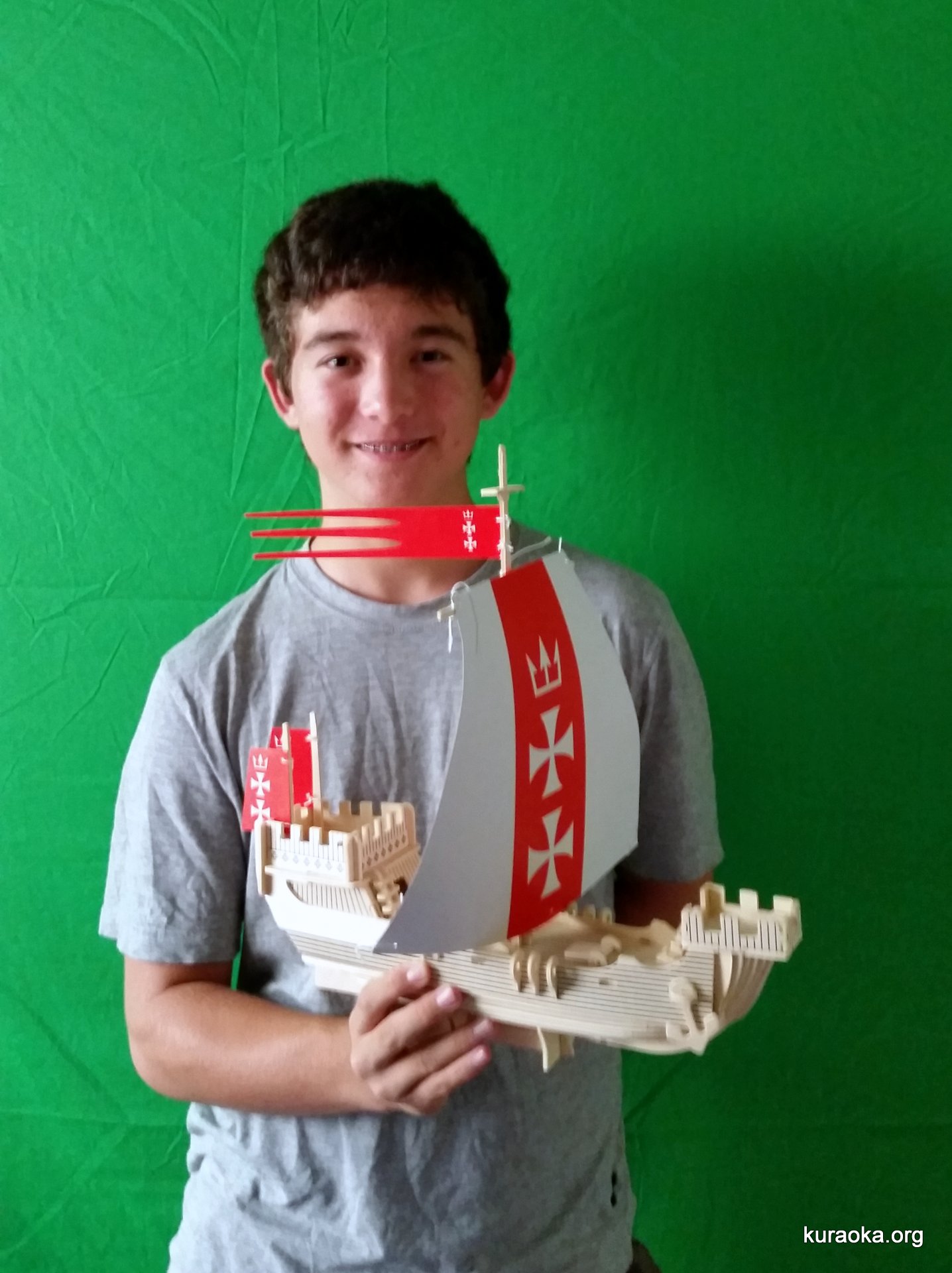 07-05-15: T-Pop lunch. The ramen was good enough that it was slurped up before we even thought to snap a photo, as was the gyoza. But by dessert, we'd slowed down. So here's the Tokyo style Shibuya Honey Toast we all shared, with green tea and mochi ice cream, mochi bits, two Pocky sticks, and a luscious creamy custard.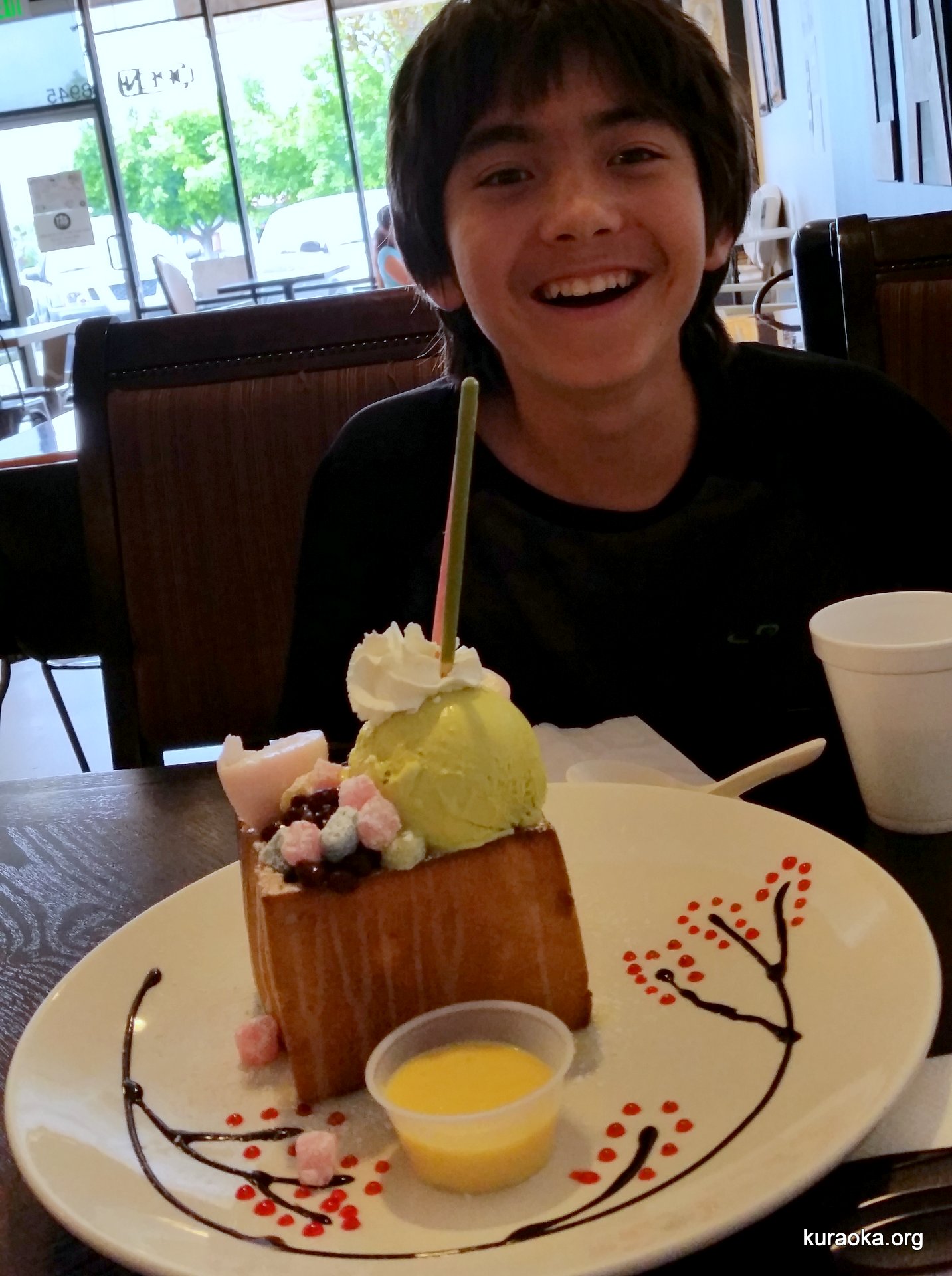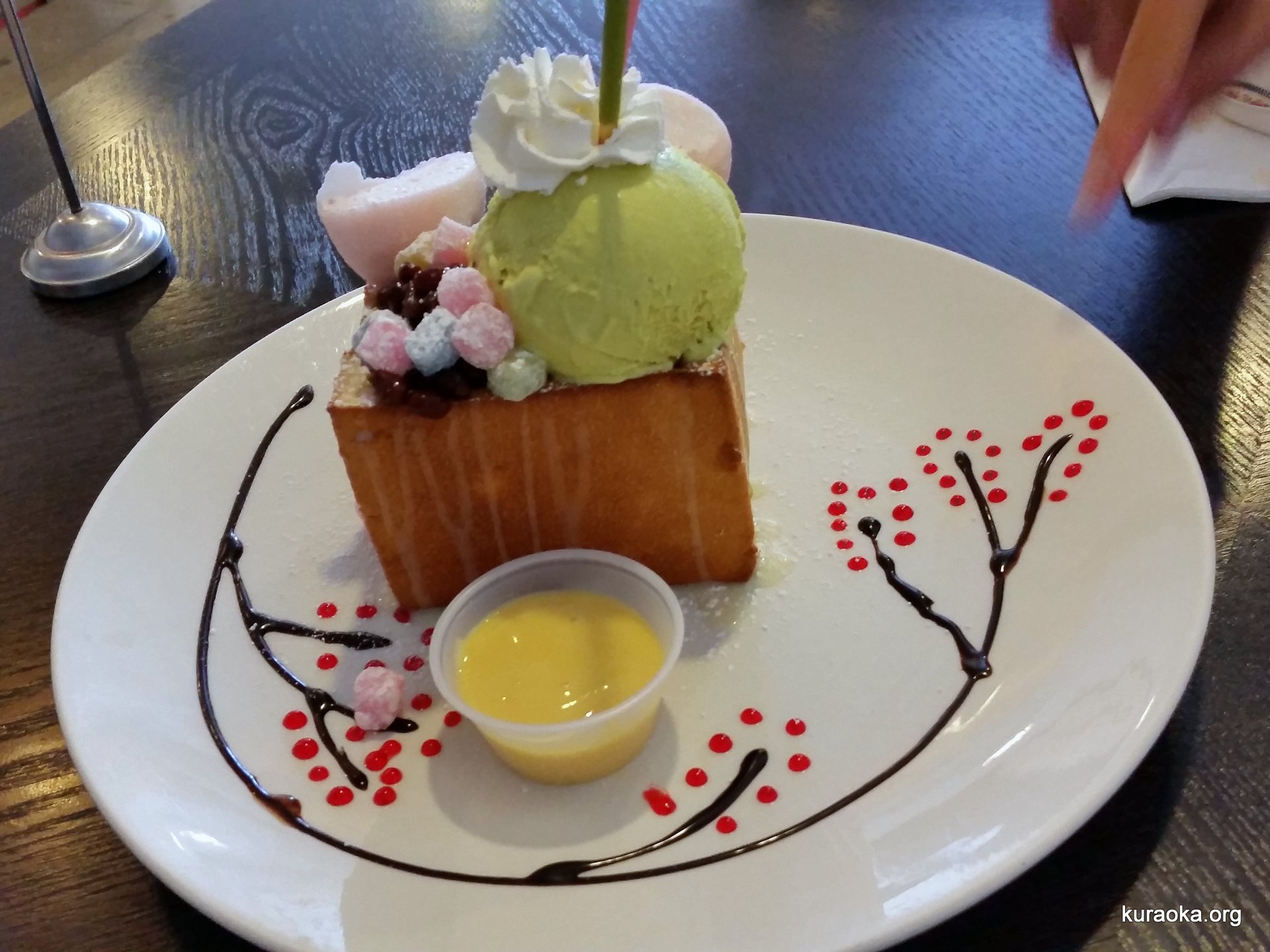 07-03-15: The world's quickest Ikea run. Roy is not into furniture. So, despite the vast selection and maze-like store layout, we were in and out in 20 minutes with a new rolling fabric shelf unit to assemble at home.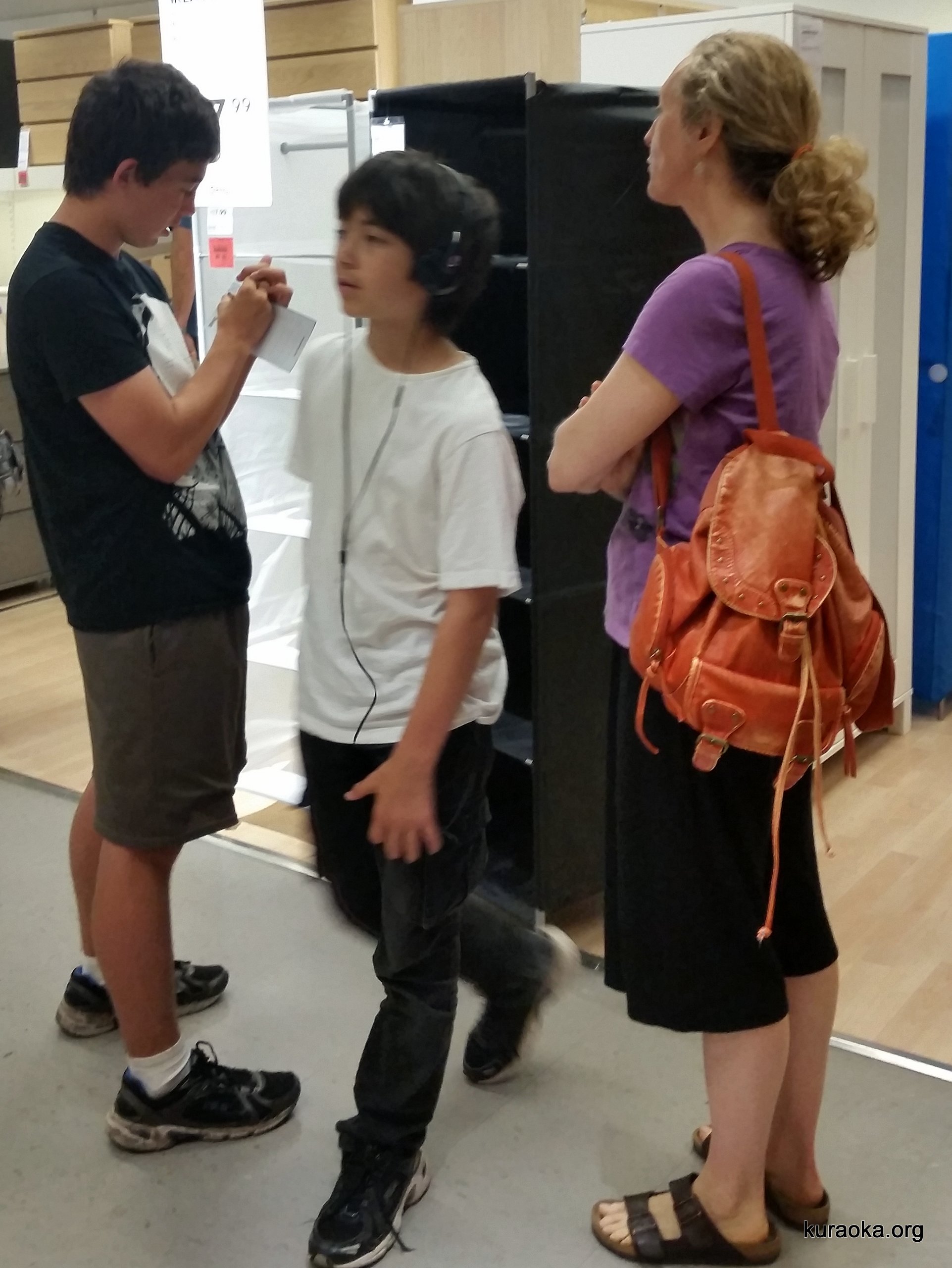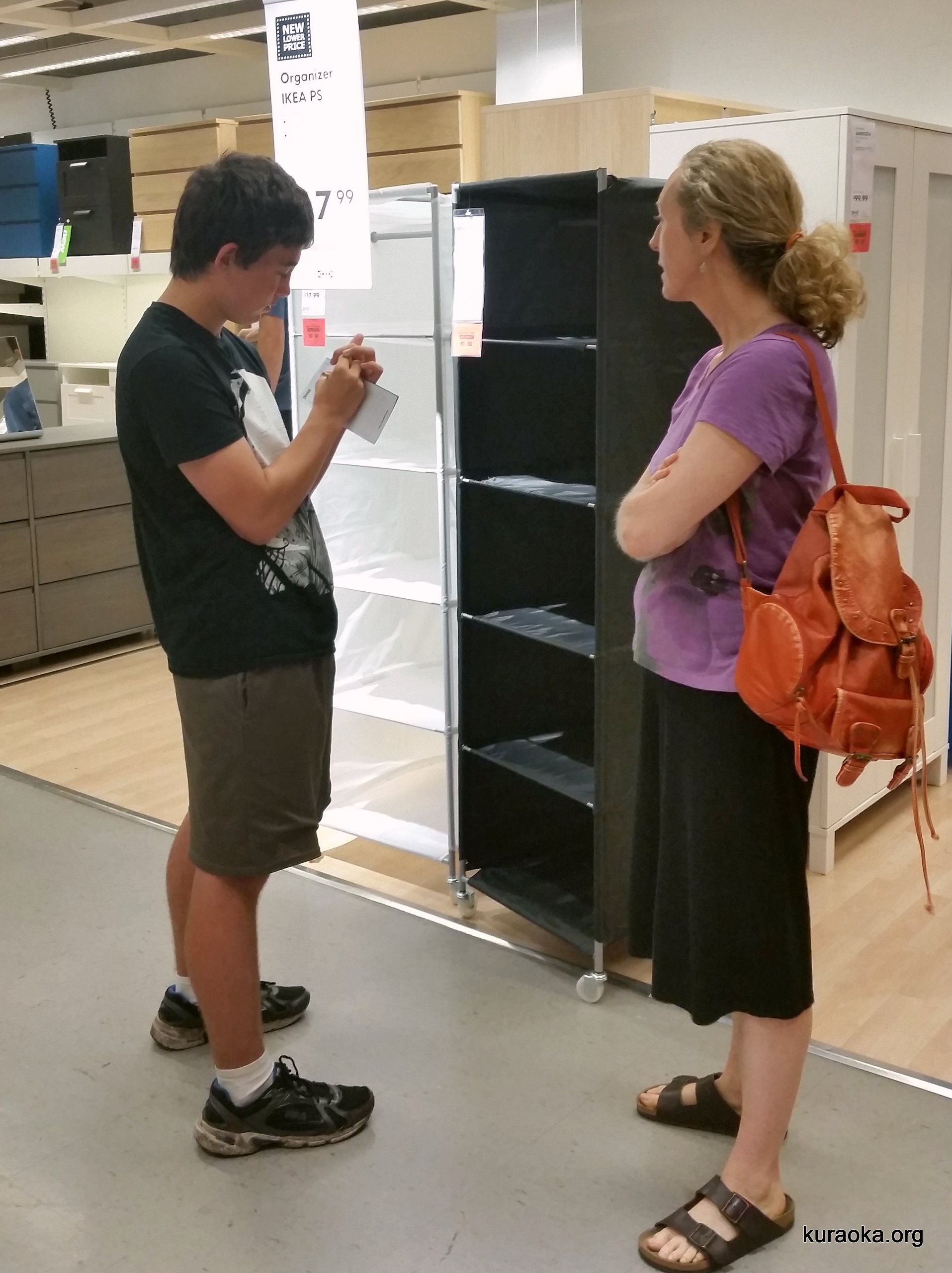 07-02-15: Leo kayaking. Here's Leo, first on his towel before camp and then on a kayak in Mission Bay. Water shots were taken with John's phone, through one side of his binoculars (hence the vignetting).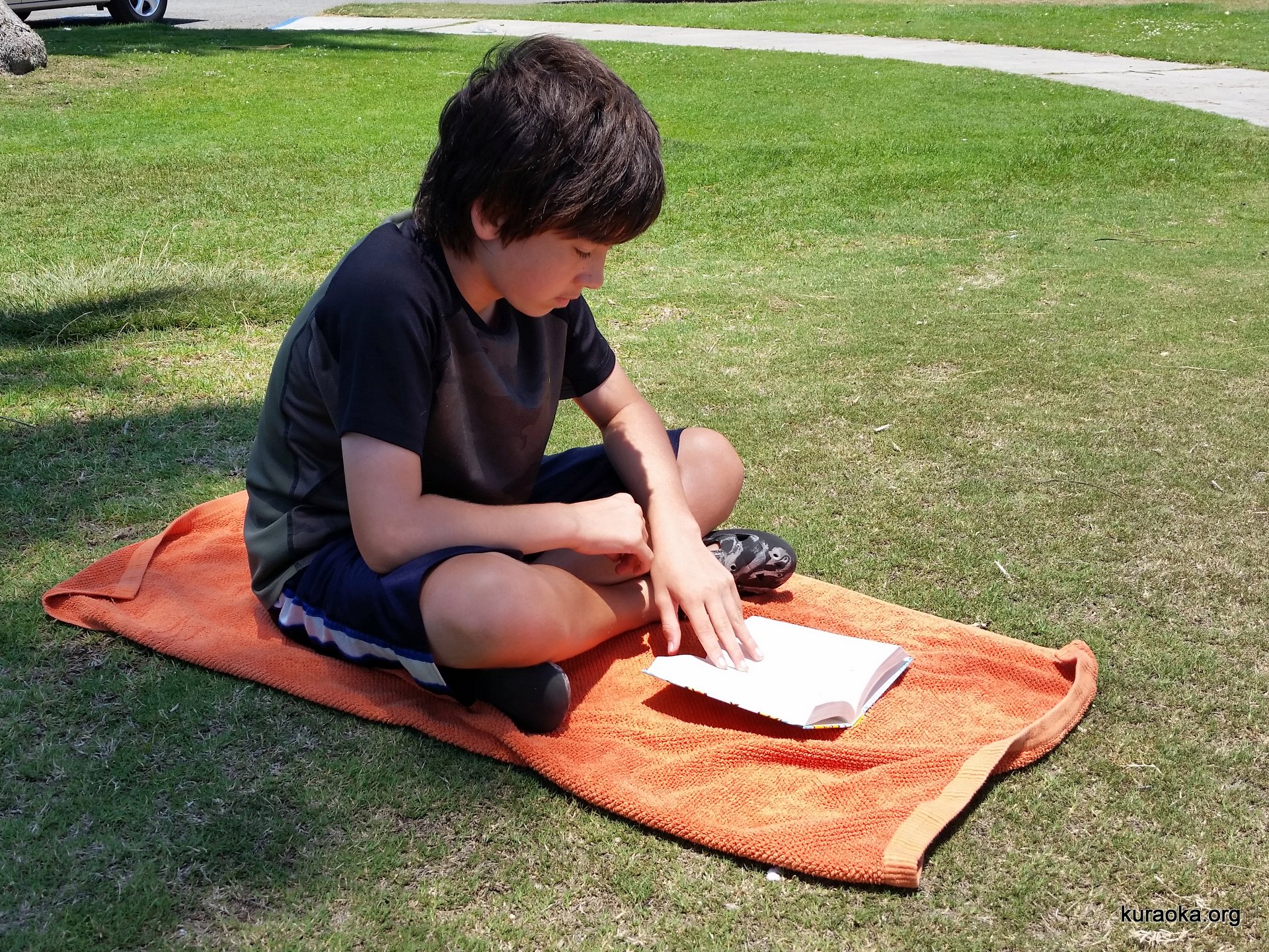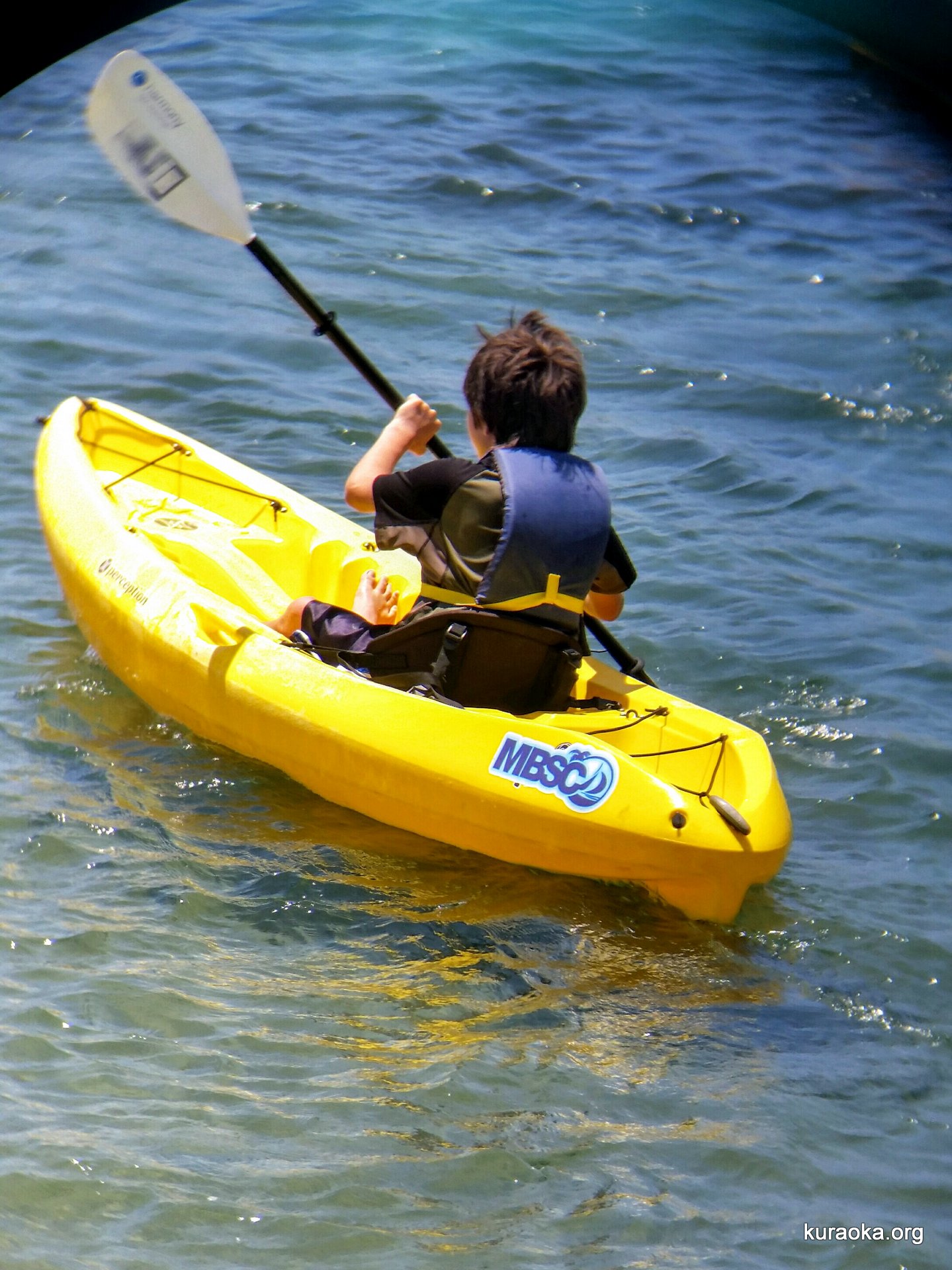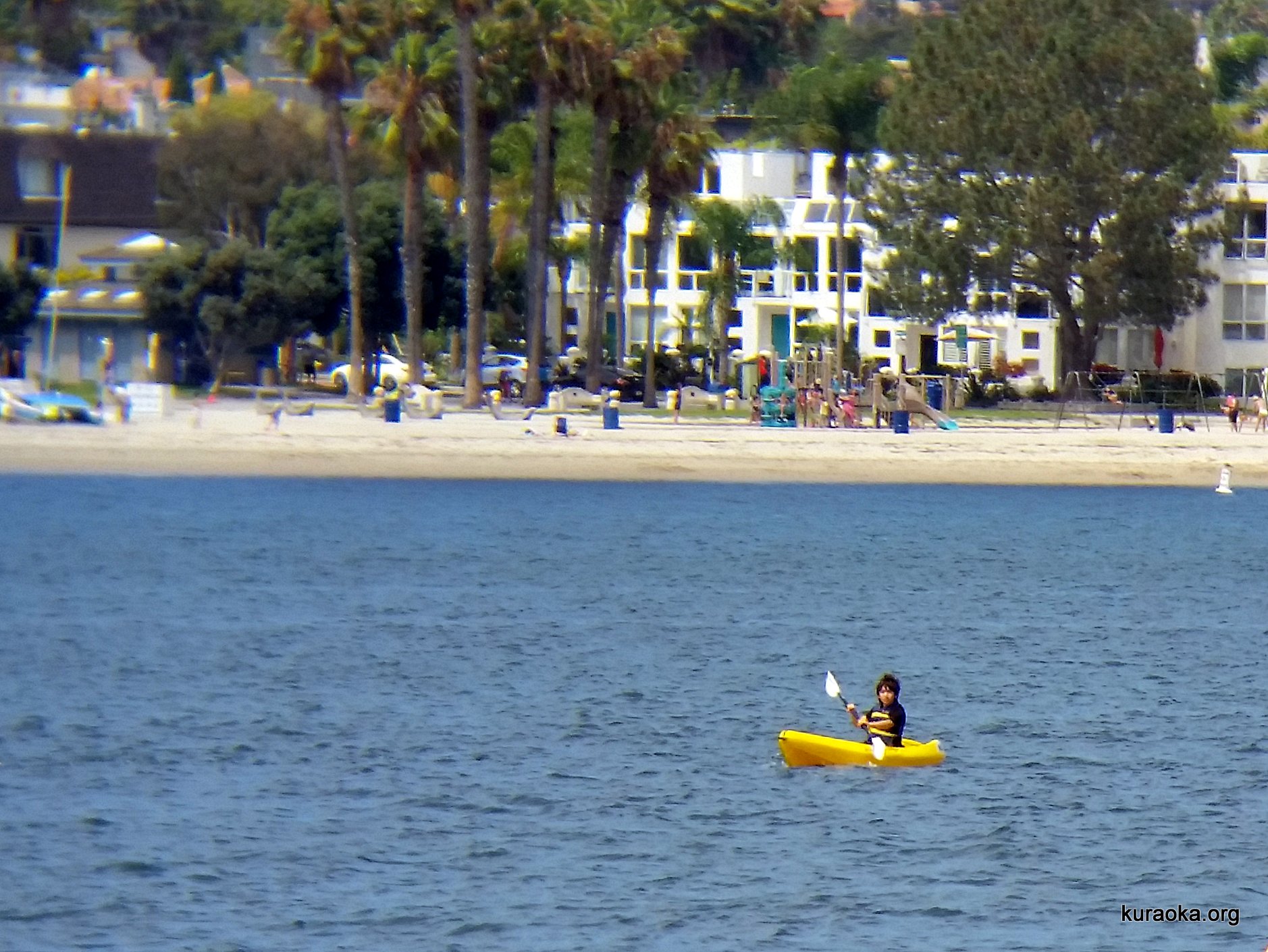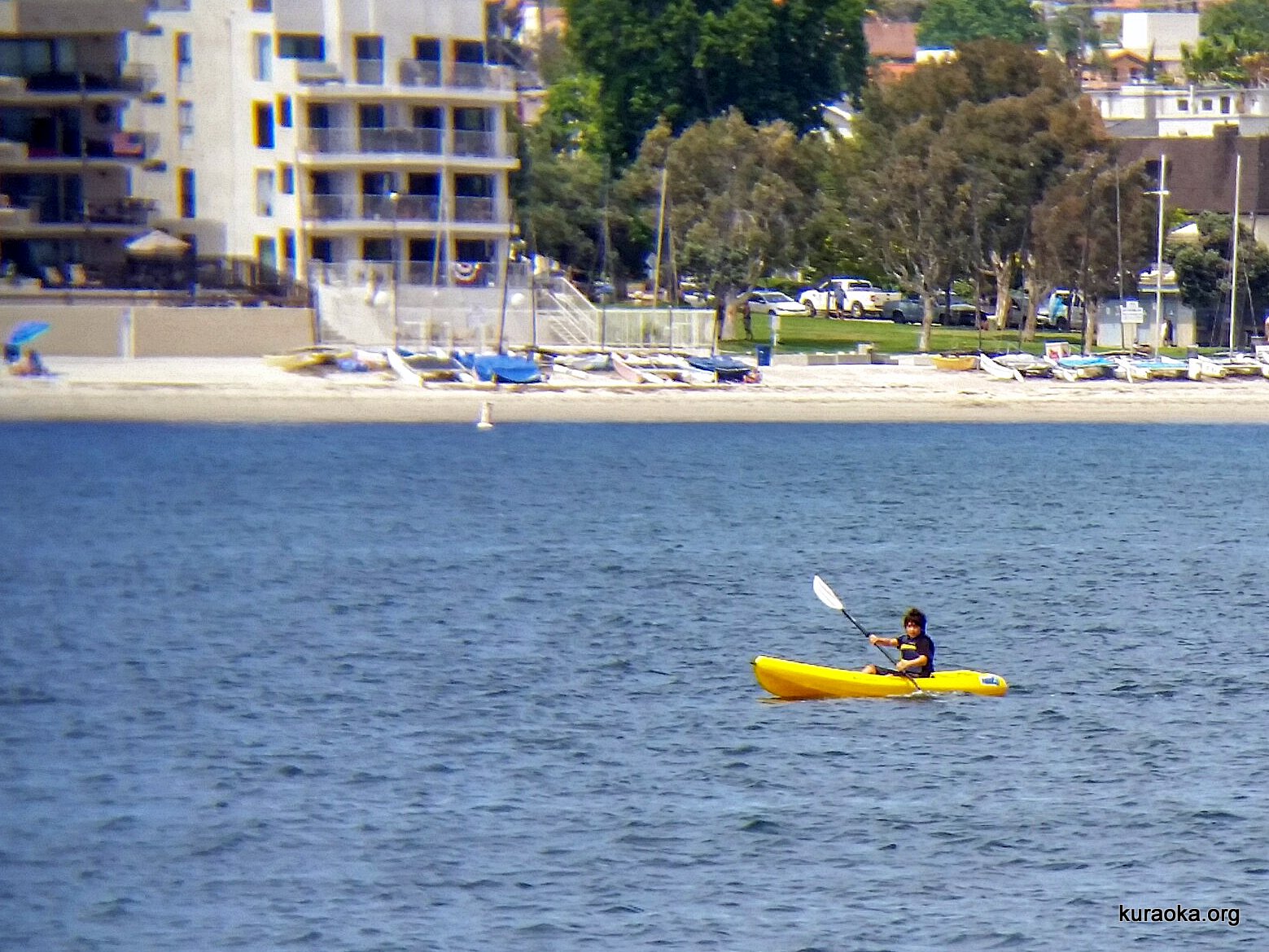 06-27-15: A summer visit with Grammy! We went to the recently opened Discovery Cube near Hansen Dam, int he San Fernando Valley. Here are Leo and Roy trying to get a goal against a Kings goalie. Next, here are Roy and Leo and Grammy enjoying her recently remodeled house. Gotcha! Those are in the Discovery Cube too.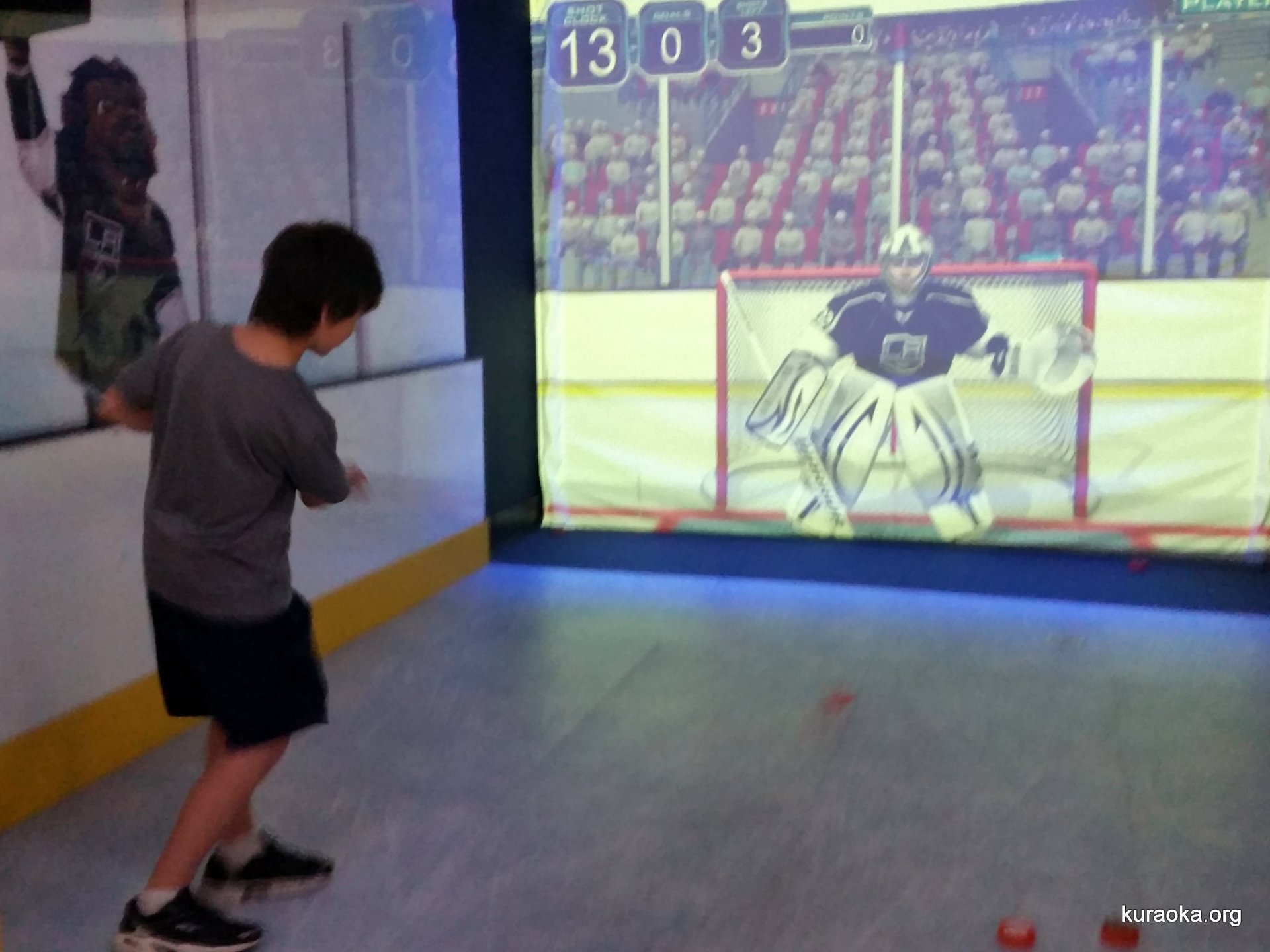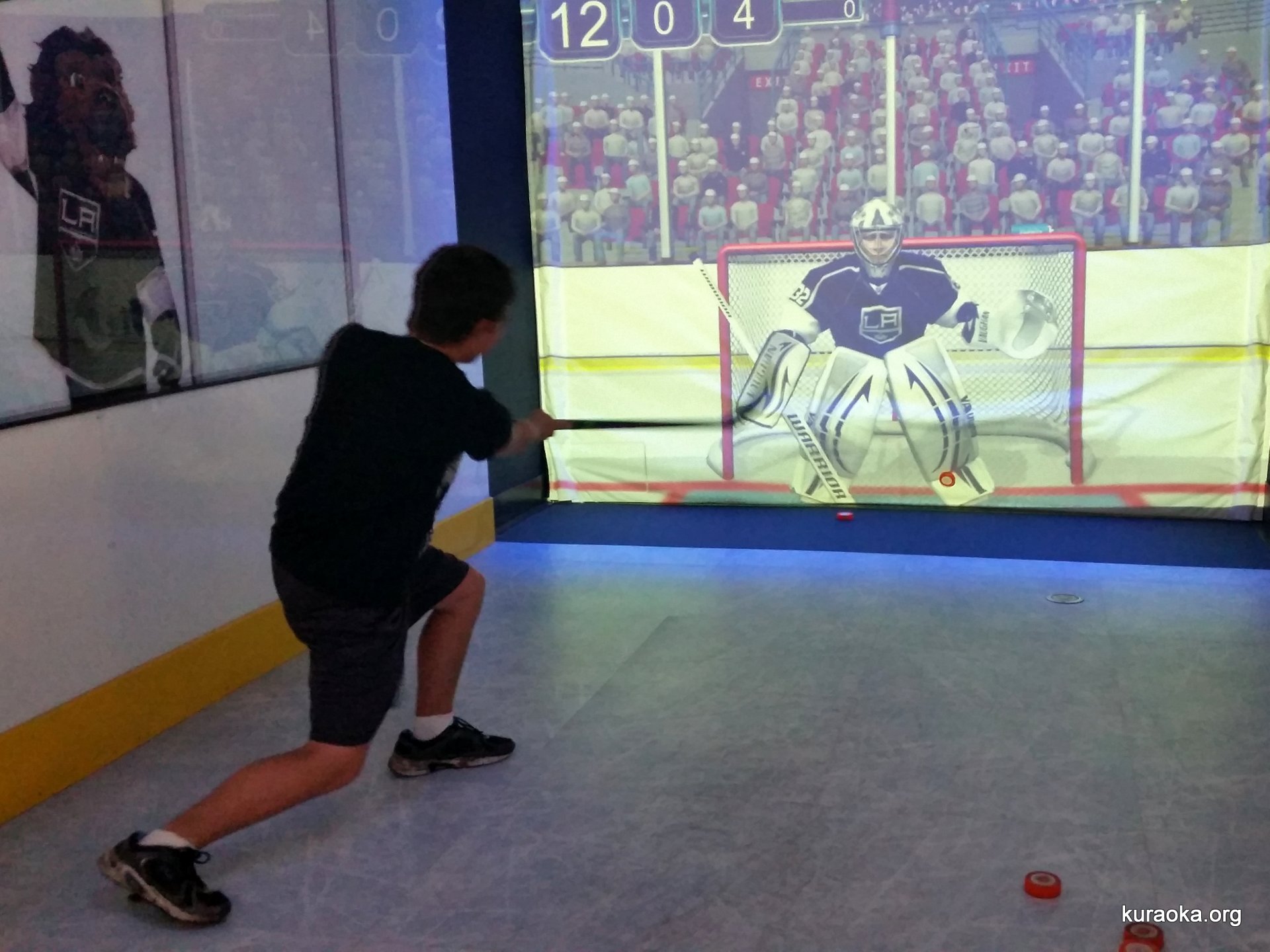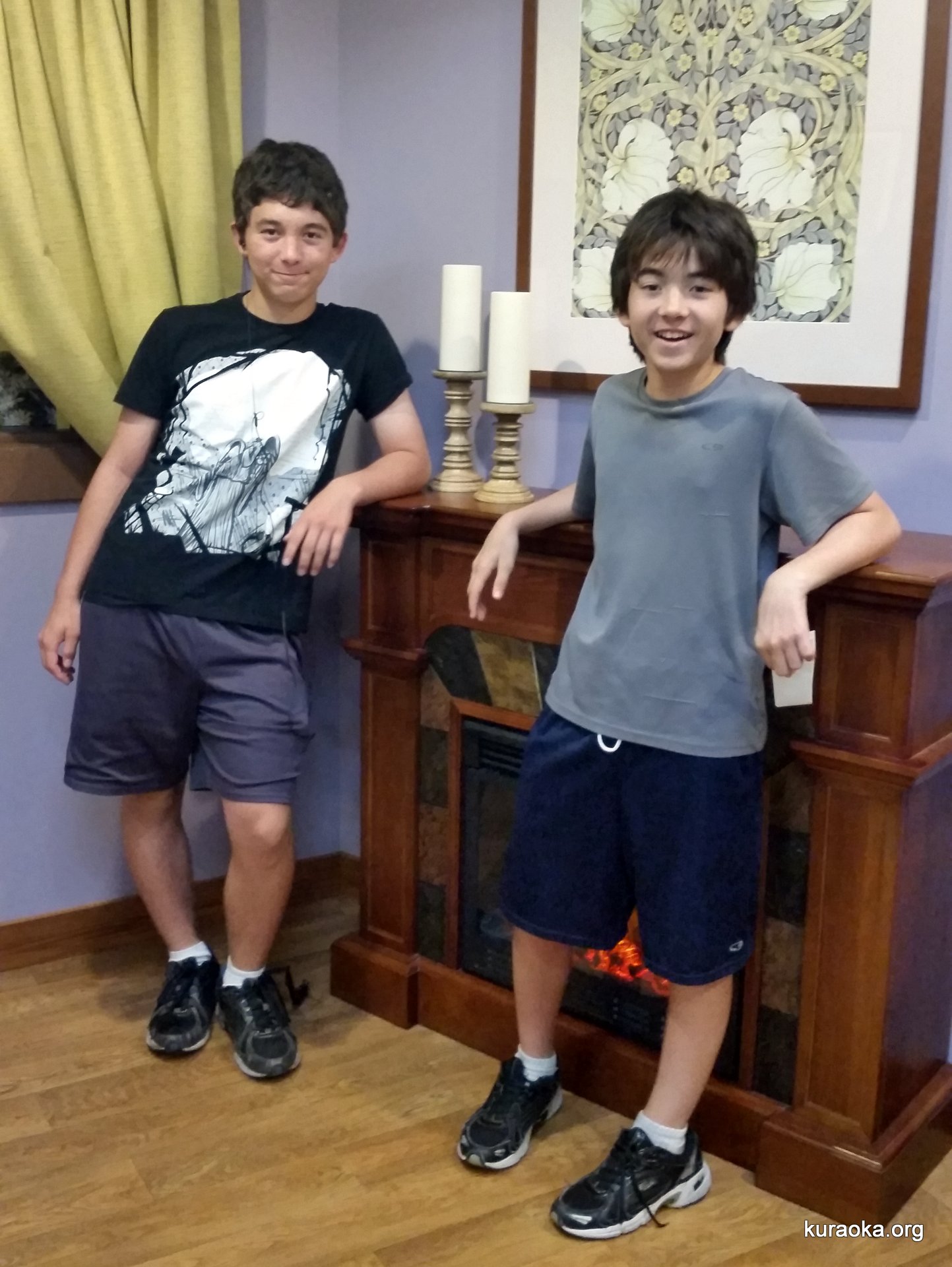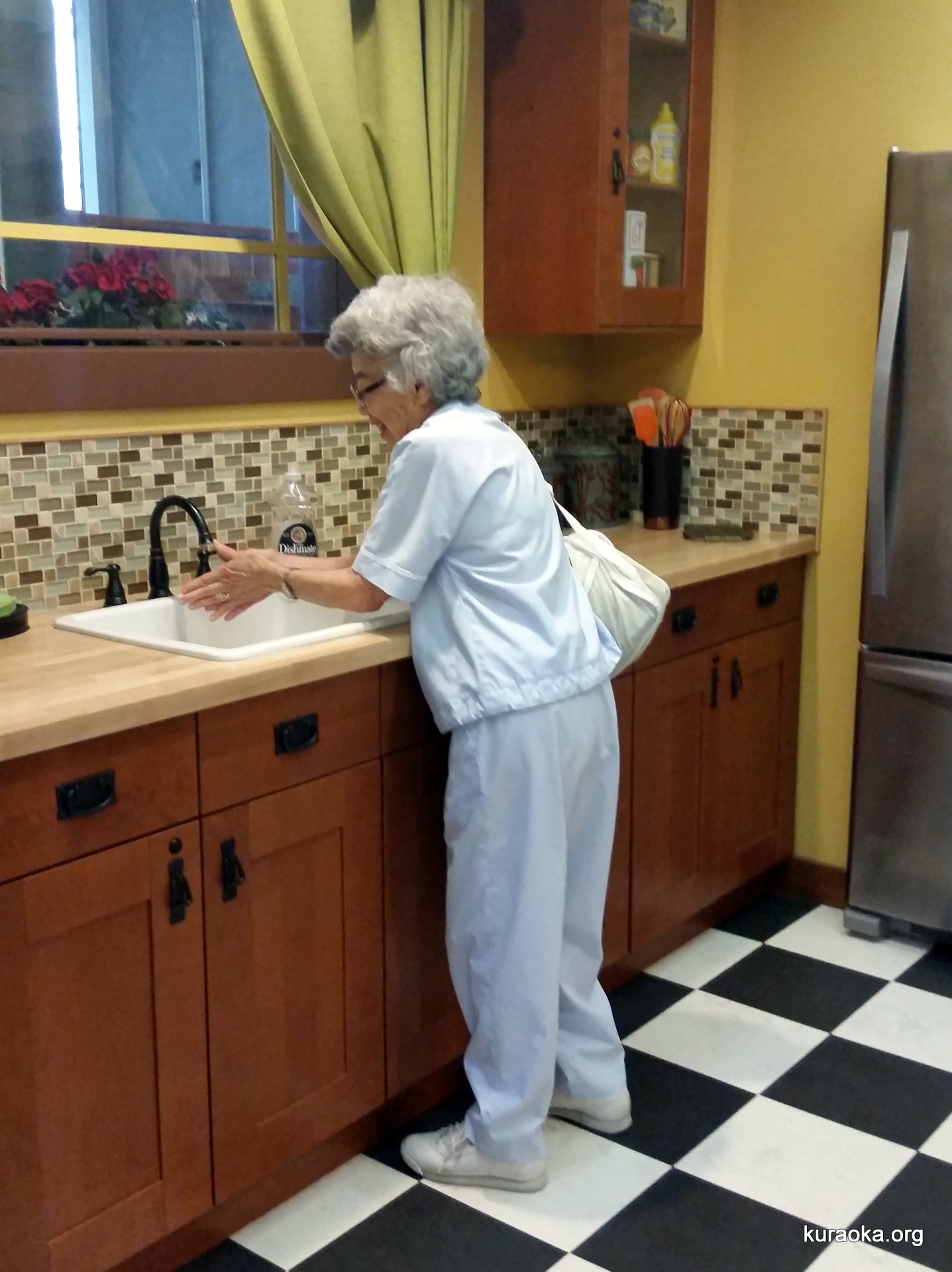 06-24-15: Kickin' back at Mission Bay. Roy accompanied John to take Leo to his paddleboarding camp and Mission Bay Sportcenter, so they both caught a couple hours of quiet time.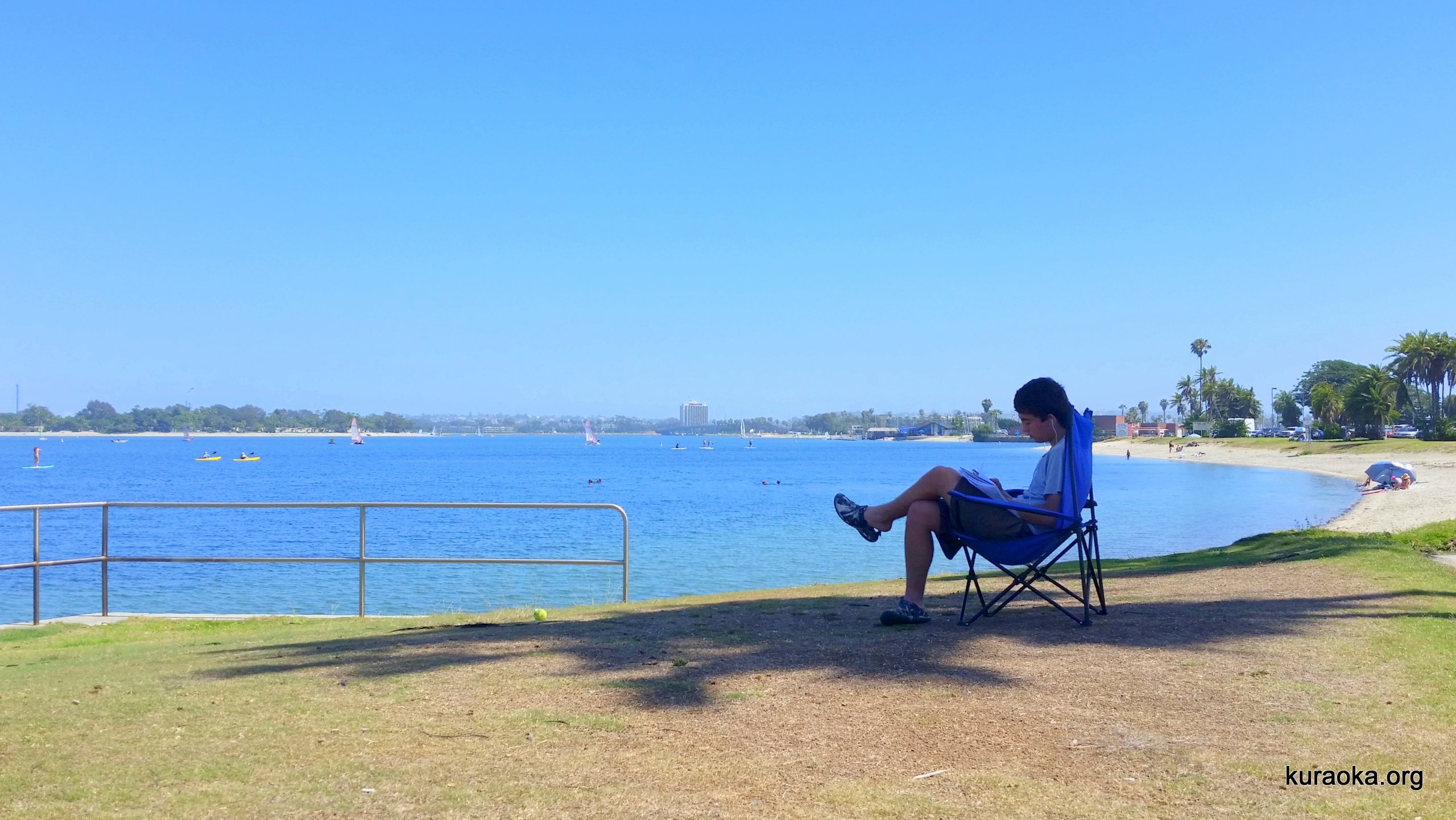 06-21-15: Hogwarts at Summit UU Fellowship. Leo opted to attend the summer session of Hogwarts via Barbara's Unitarian Fellowship. Here he is, with a few other students and one of the professors. Note the candles on the ceiling!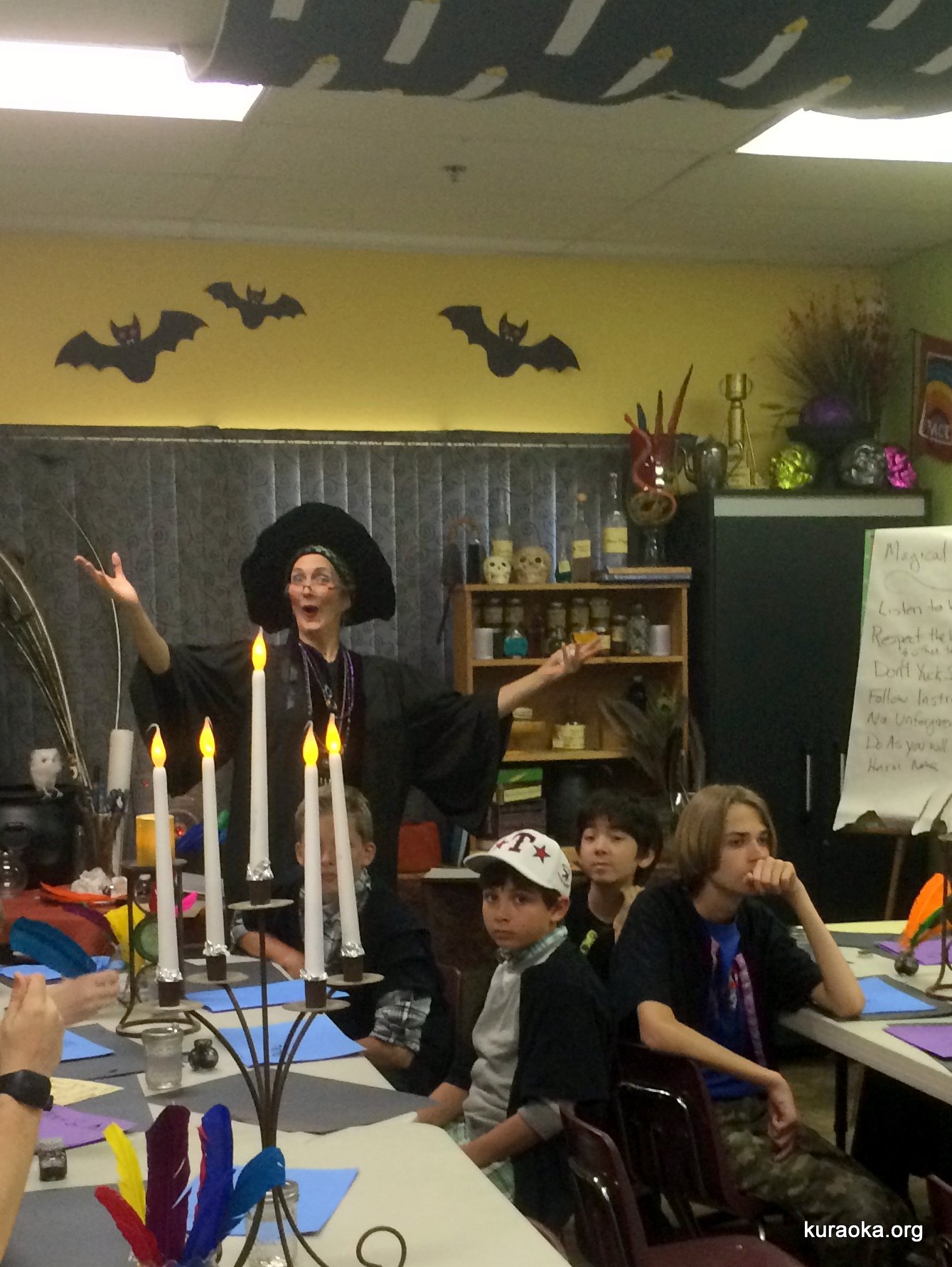 06-20-15: Leo receives his promotion. Here's Sensei Mark presenting Leo with his spiffy new green belt!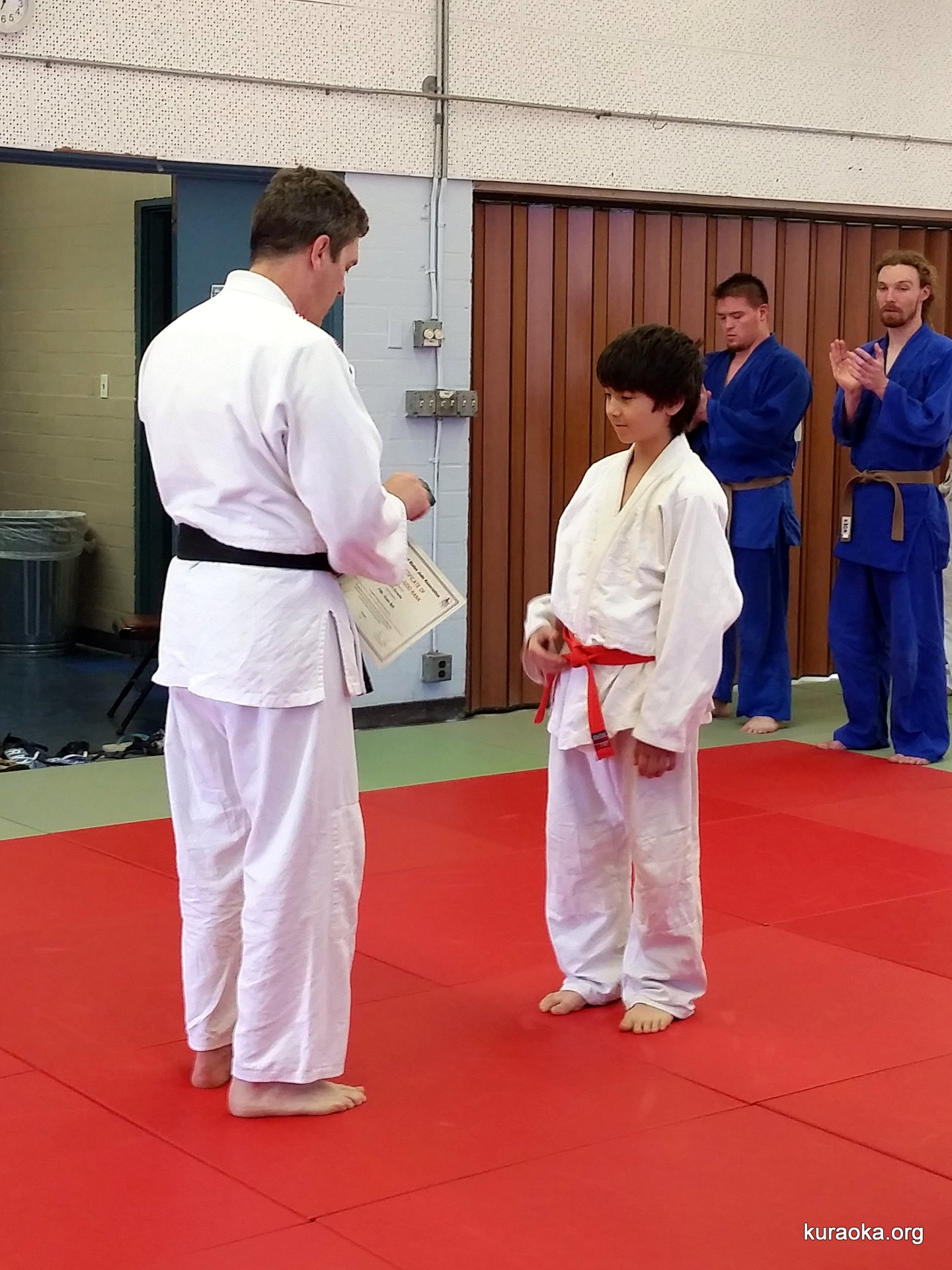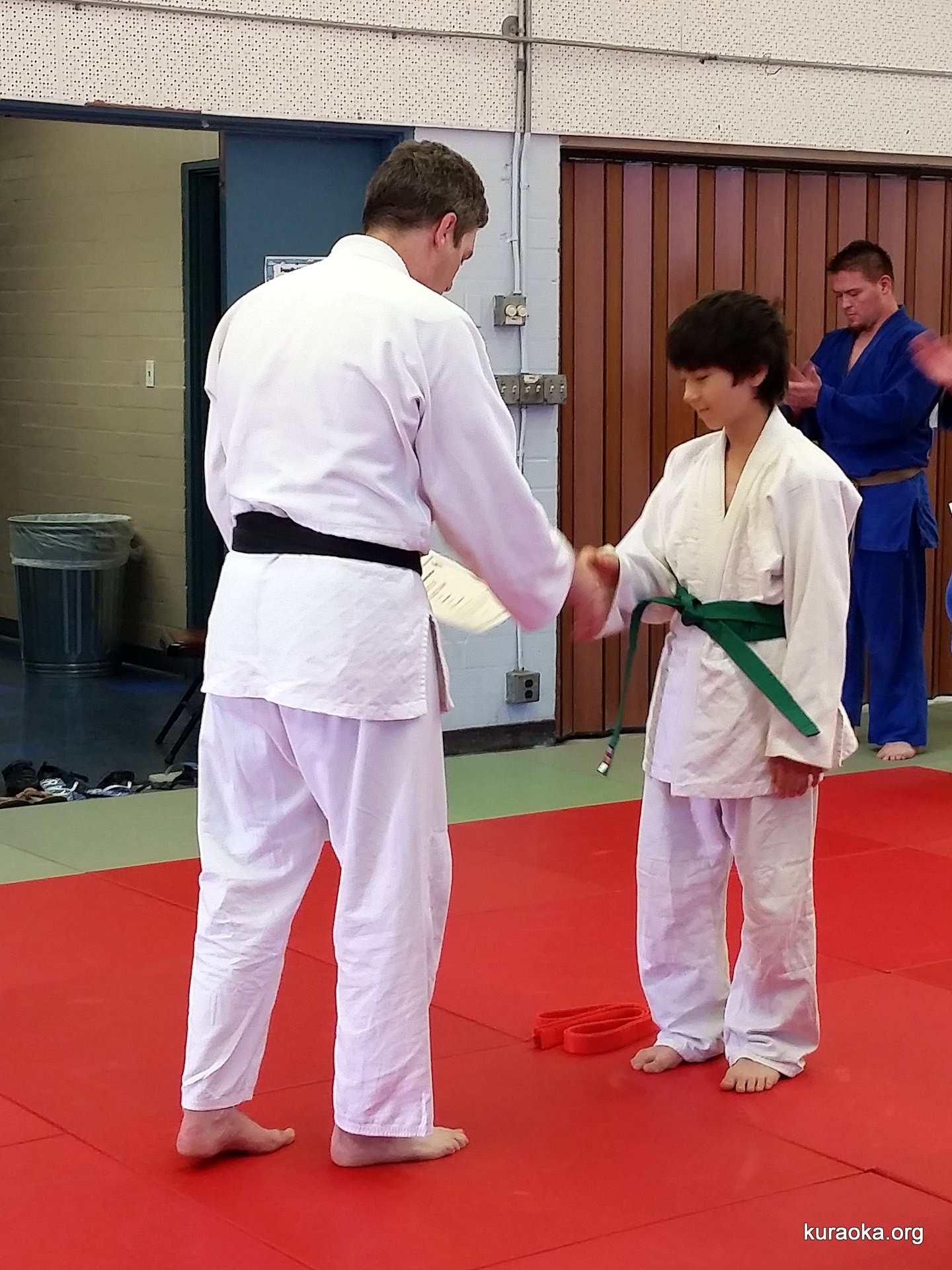 06-07-15: Omiyage from Japan from Barbara! Look at the beautiful yukata Barbara brought us from Japan, purchased from a shop that had been in business at the same location in the Ginza, for more than a century. This is our new family portrait for the journal page.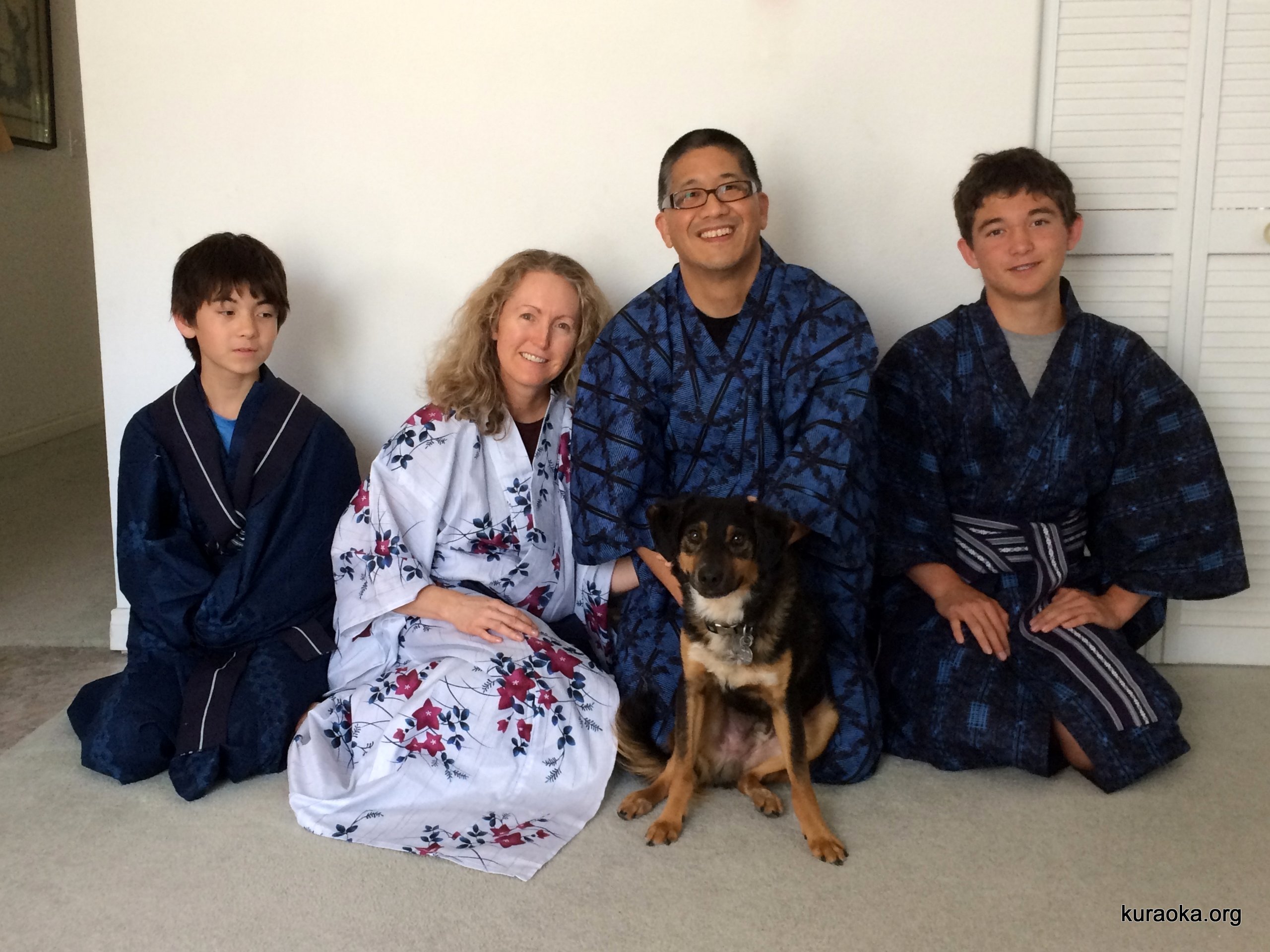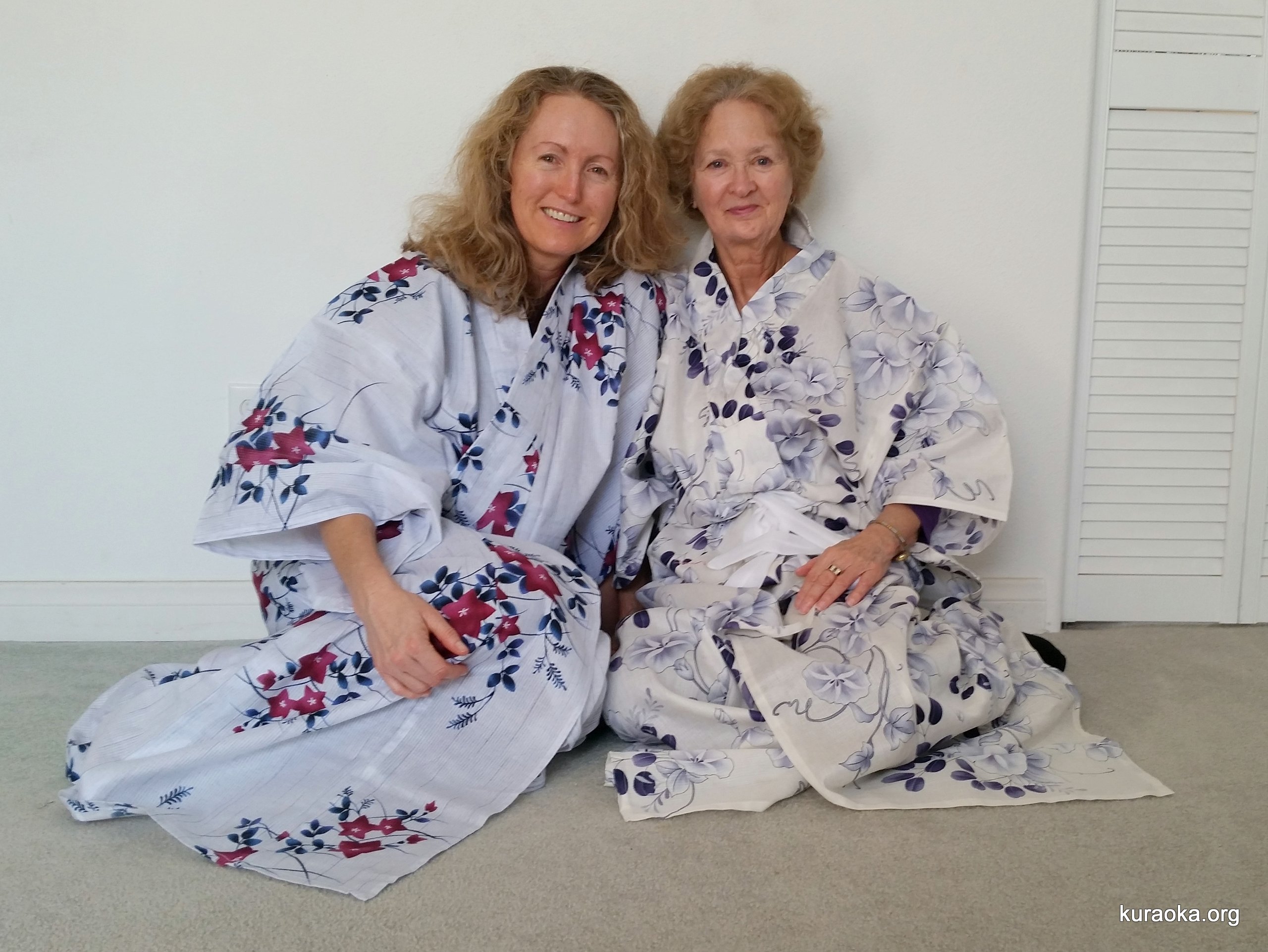 06-06-15: Roy's paintball party! Here's Roy with his best buds, Alex, Michael, and Stephen, at the paintball park on the Camp Pendleton Marine Corps base. The first four photos are suiting up, and the last one is after a full day of paintball.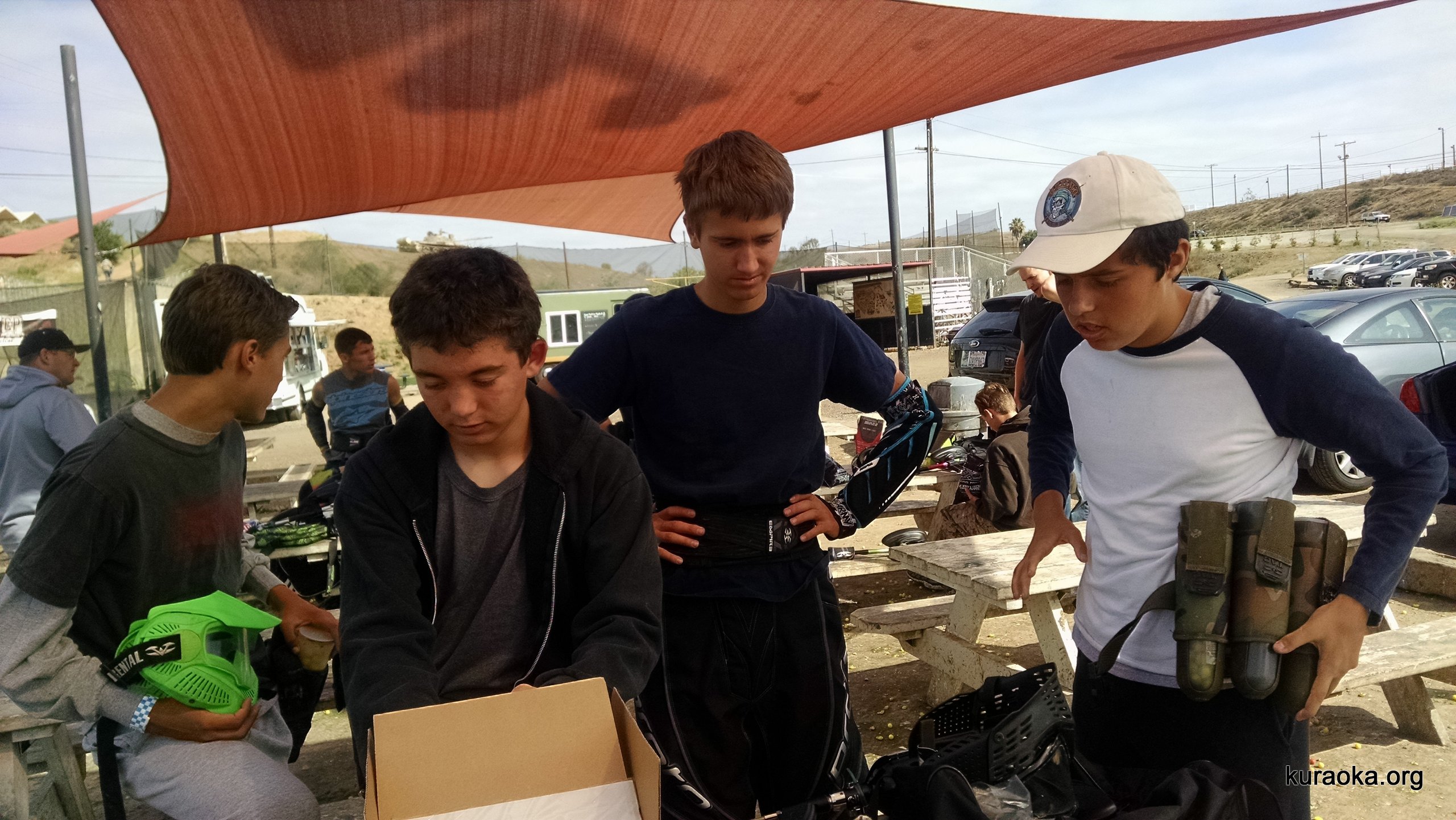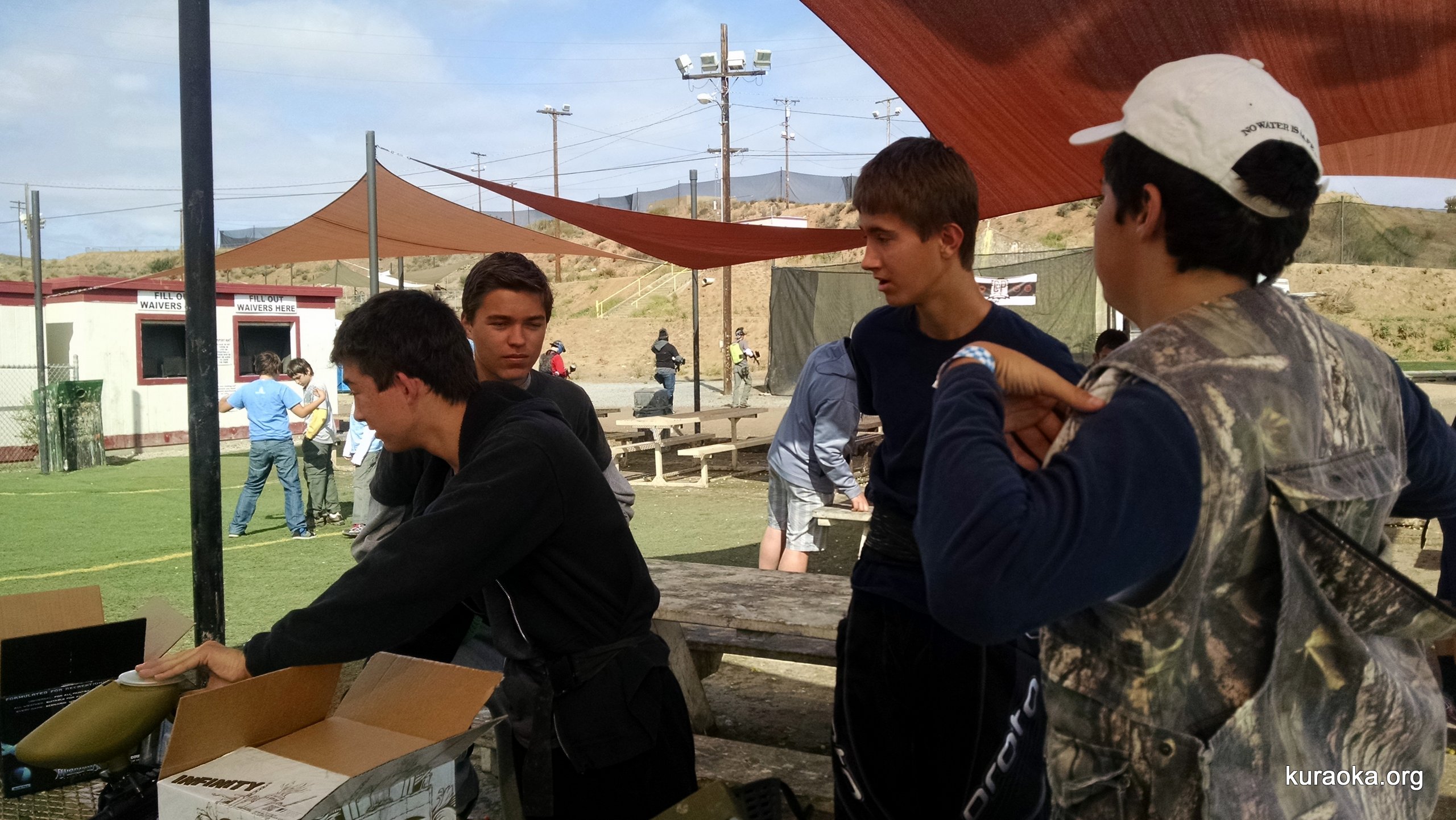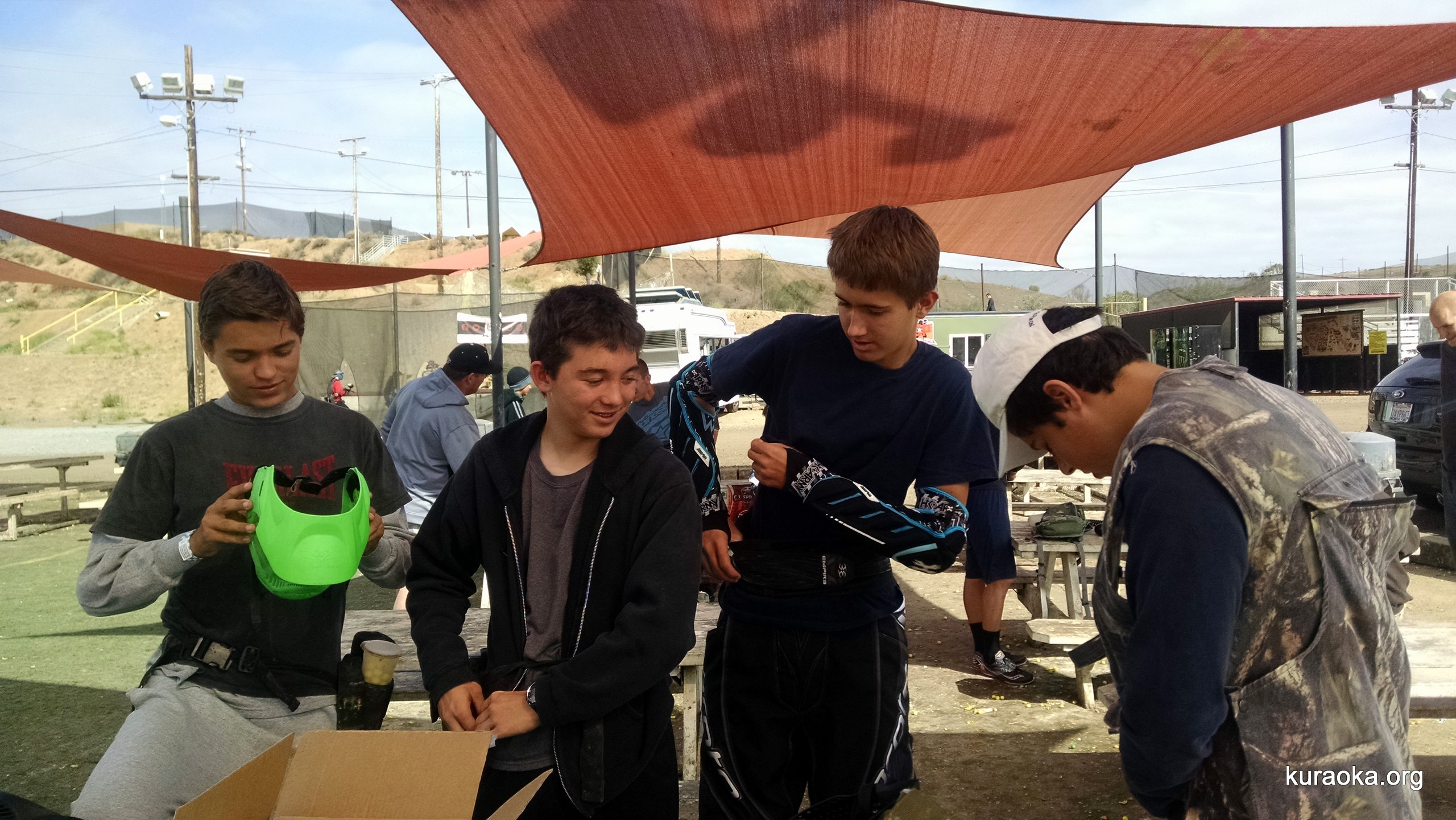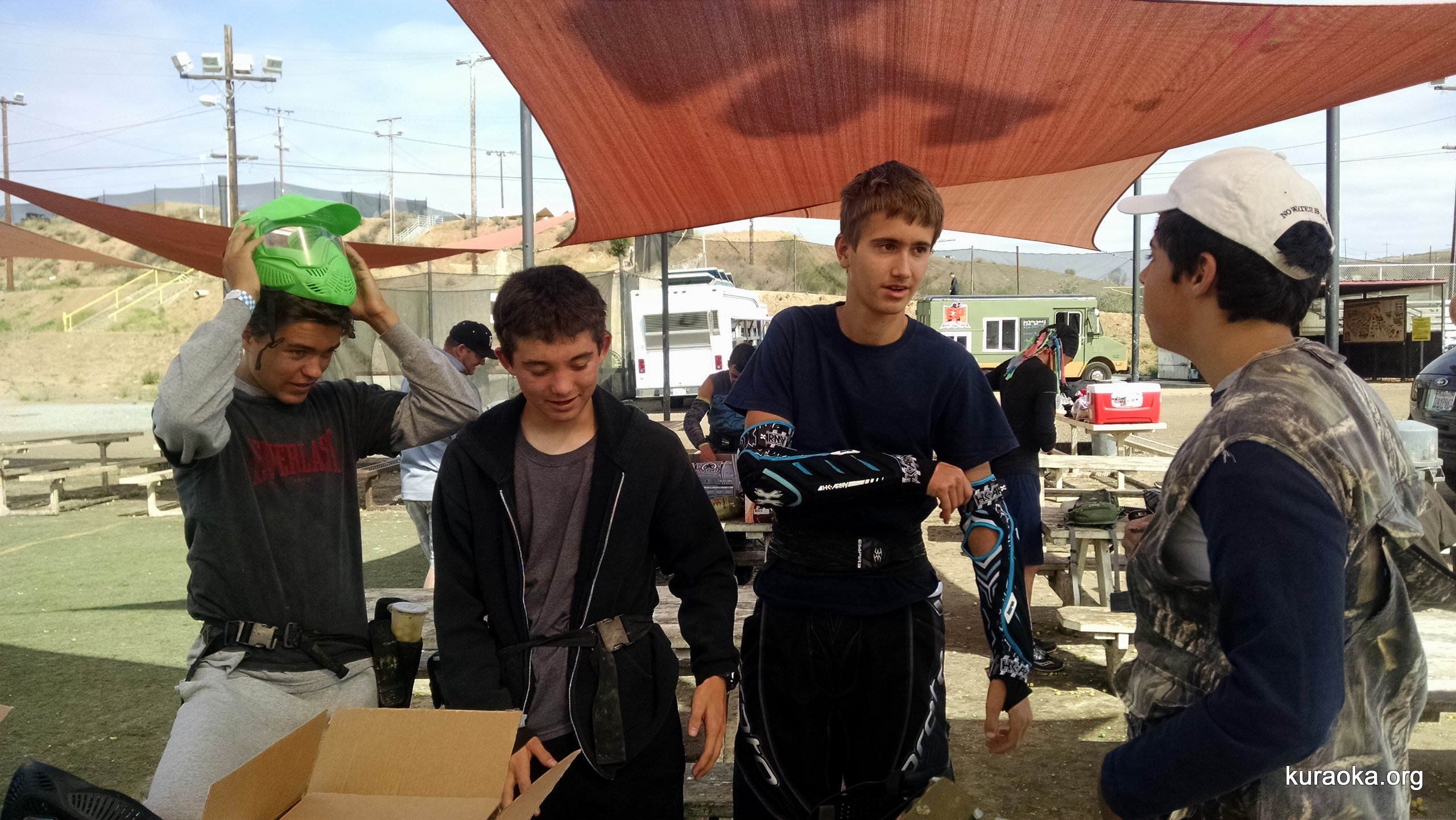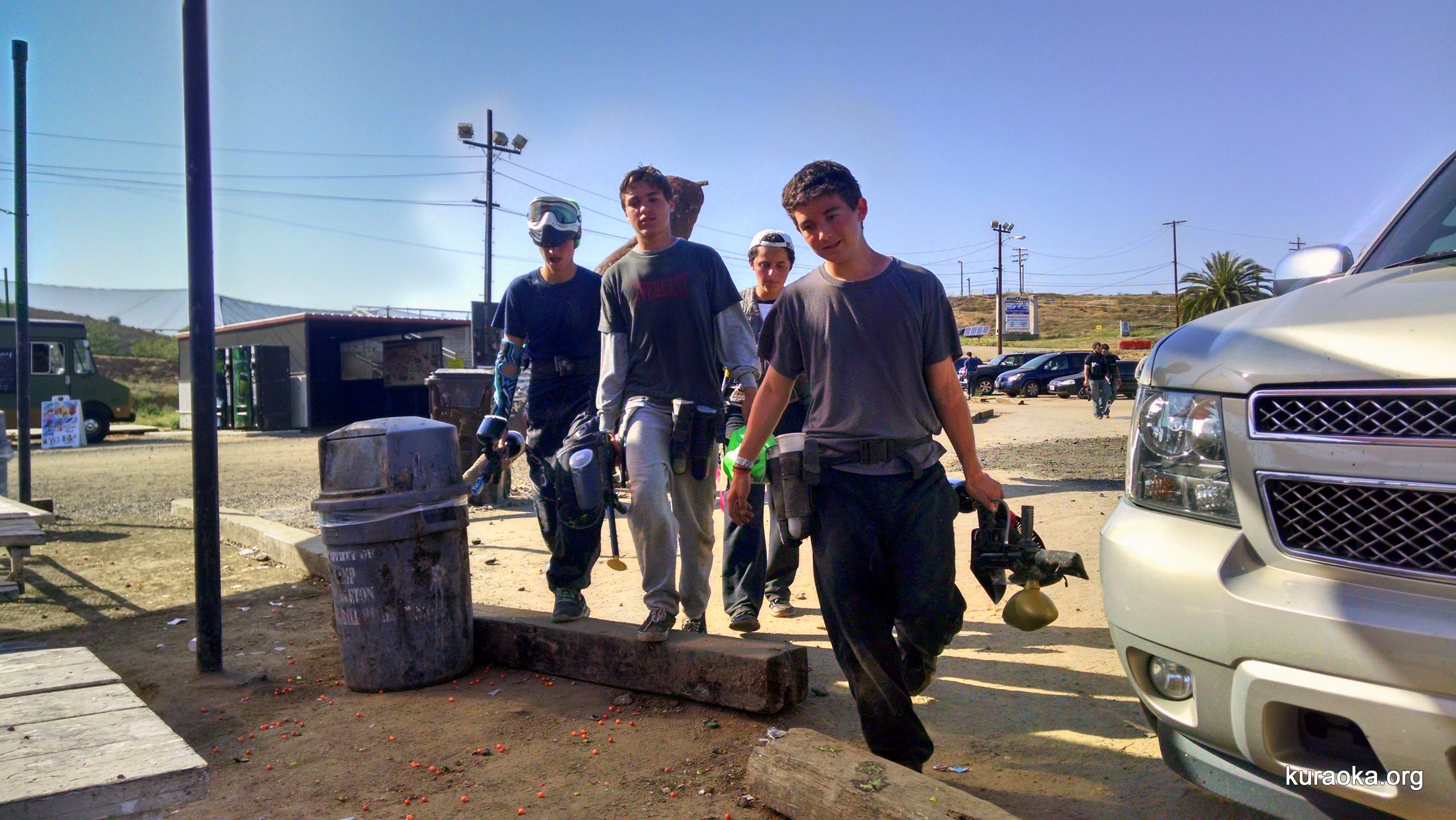 06-05-15: Happy Birthday to Roy! Roy turned 15! Here he is with various birthday loot, plus his ice cream cake!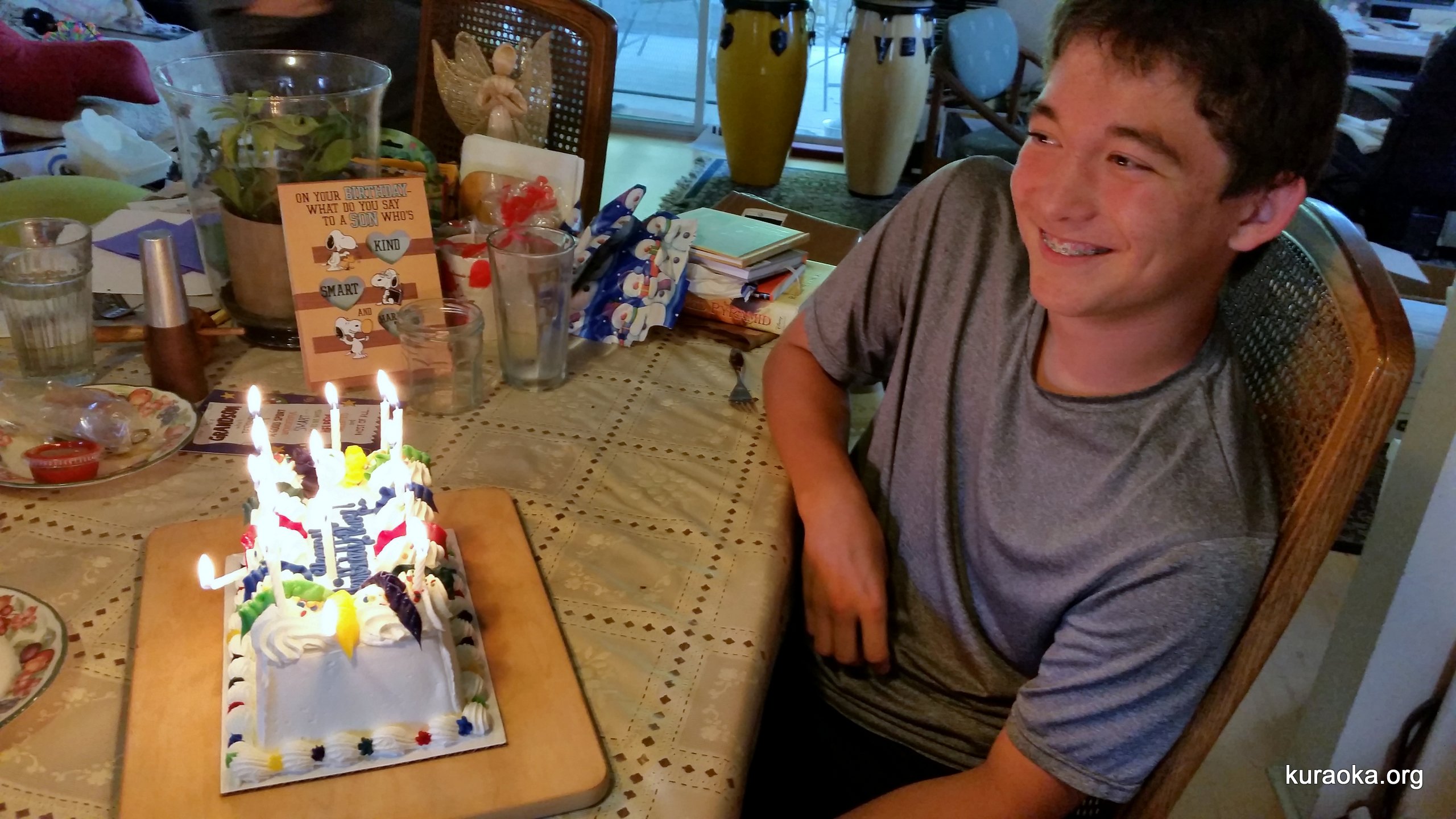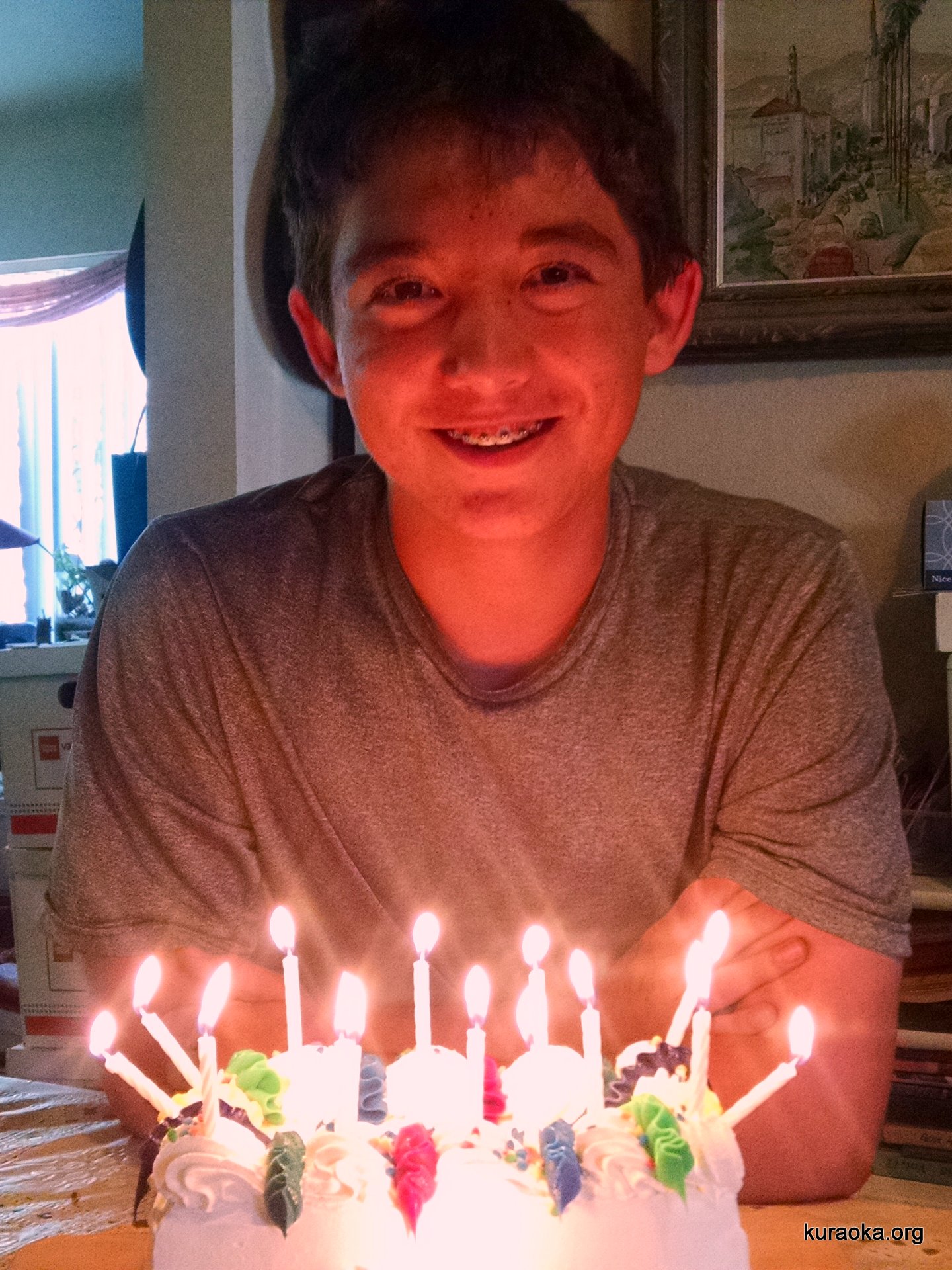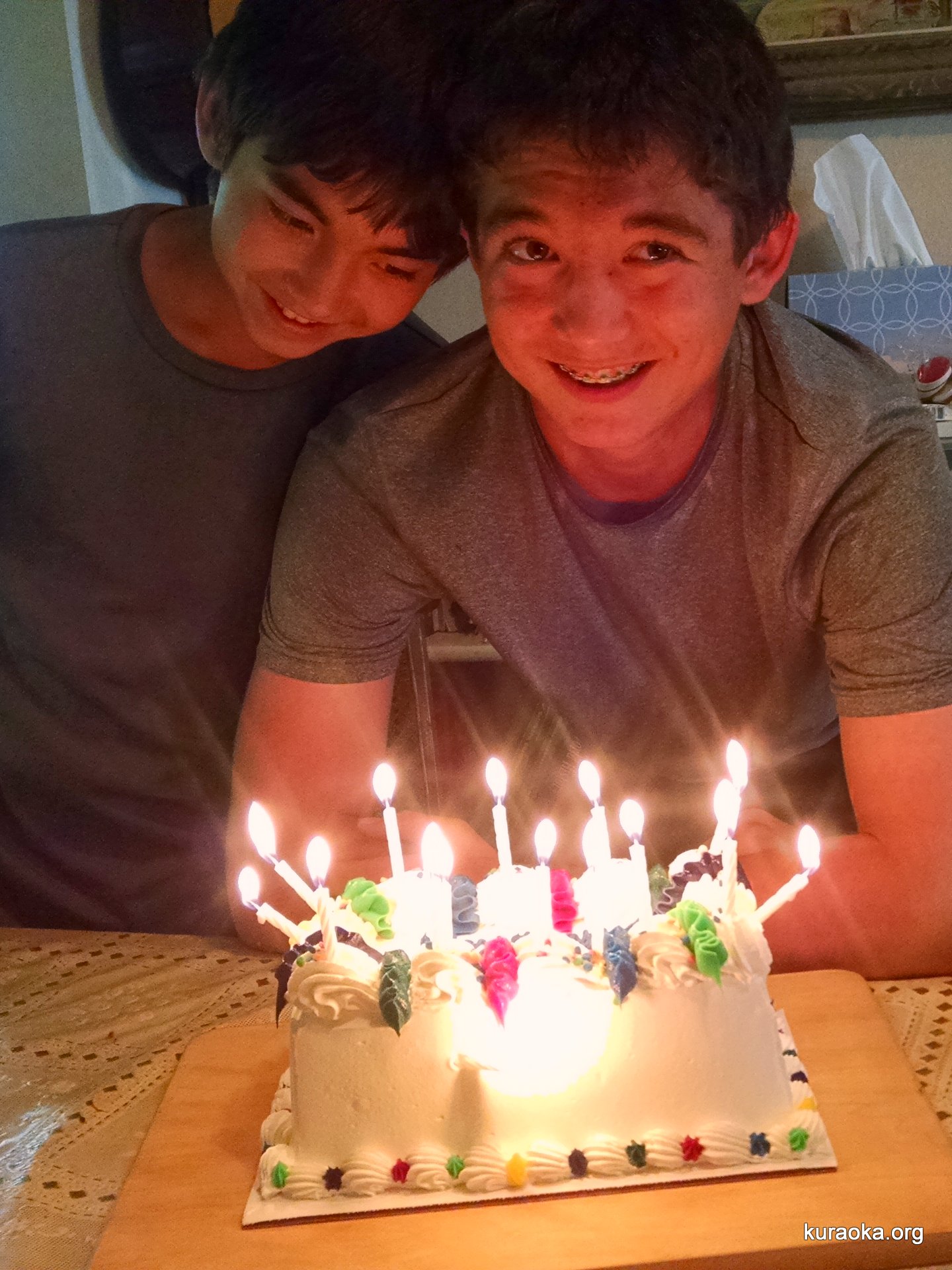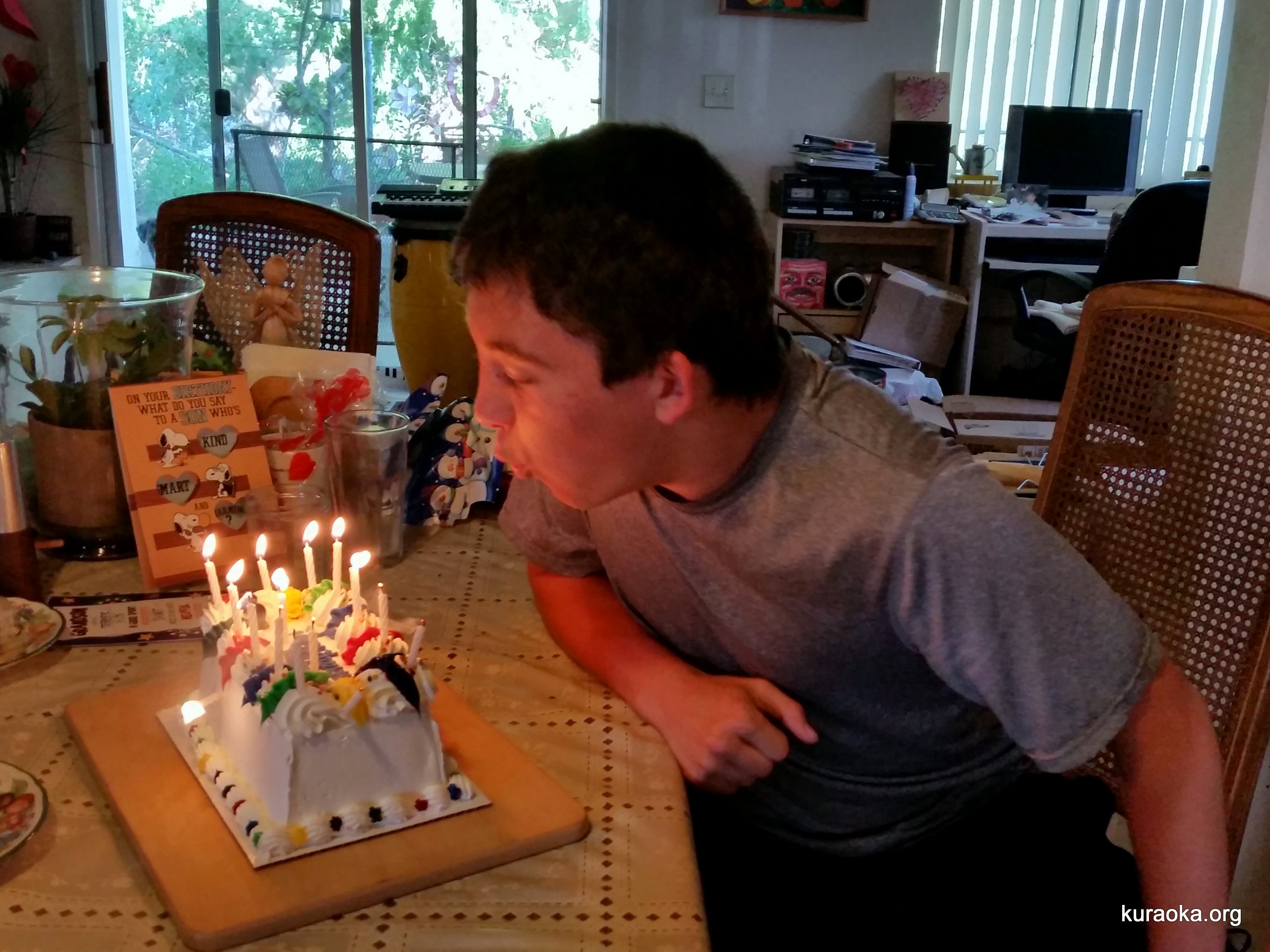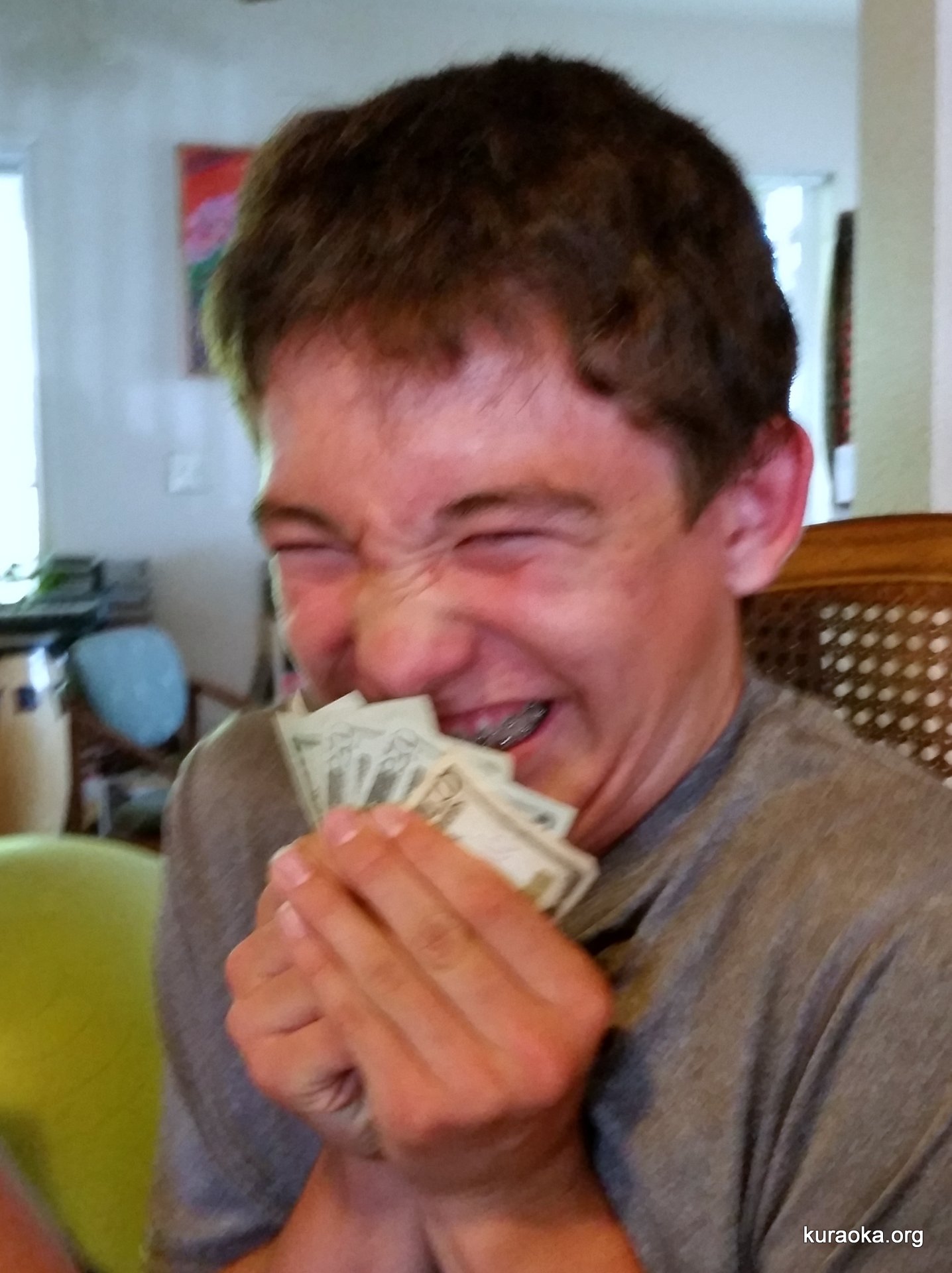 06-02-15: 123,456. John's odometer read 123,456 miles! He stopped to commemorate the occasion at the gas pump, and the dollar amount was the even-number series $24.68! Plus, there's an odd-number series on the trip odometer, which can be continued by summing the digits on the clock (1+0+3+3=7). Ooooo!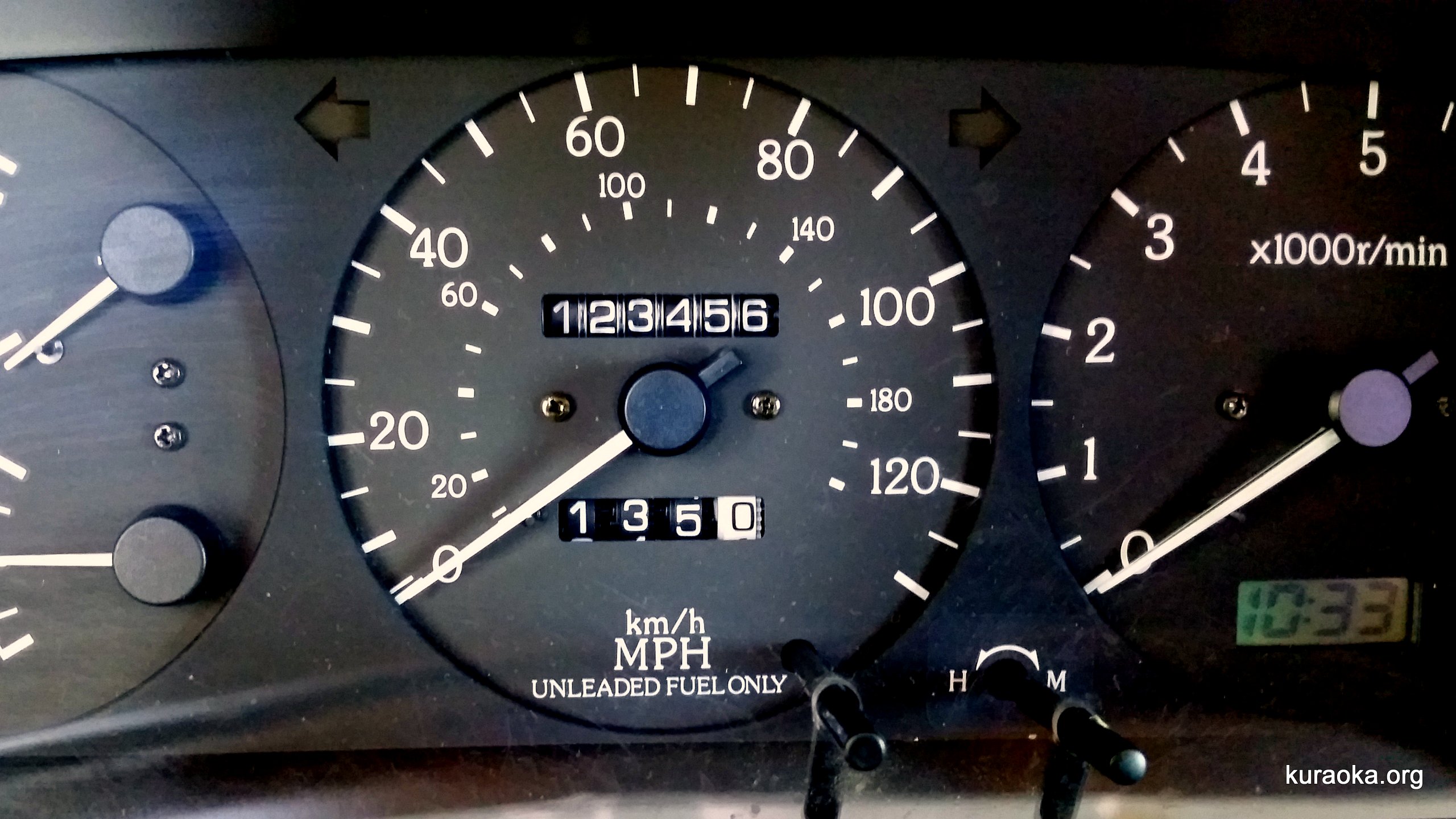 05-31-15: Roy and Leo (and Shadow) in the pool. It's warming up, and the boys wanted to go for a swim in Barbara's pool. That's Roy on the left and then two photos of Leo.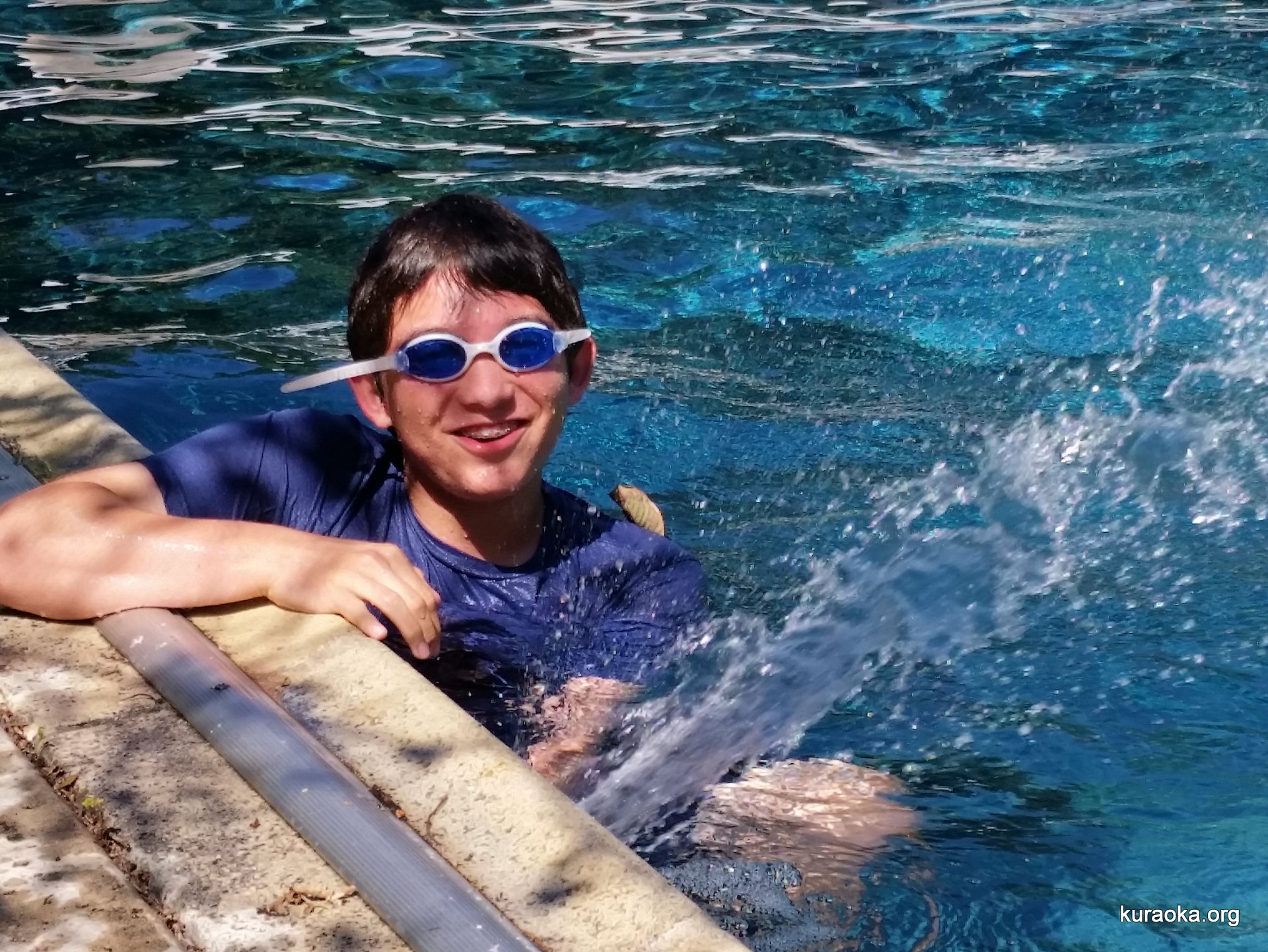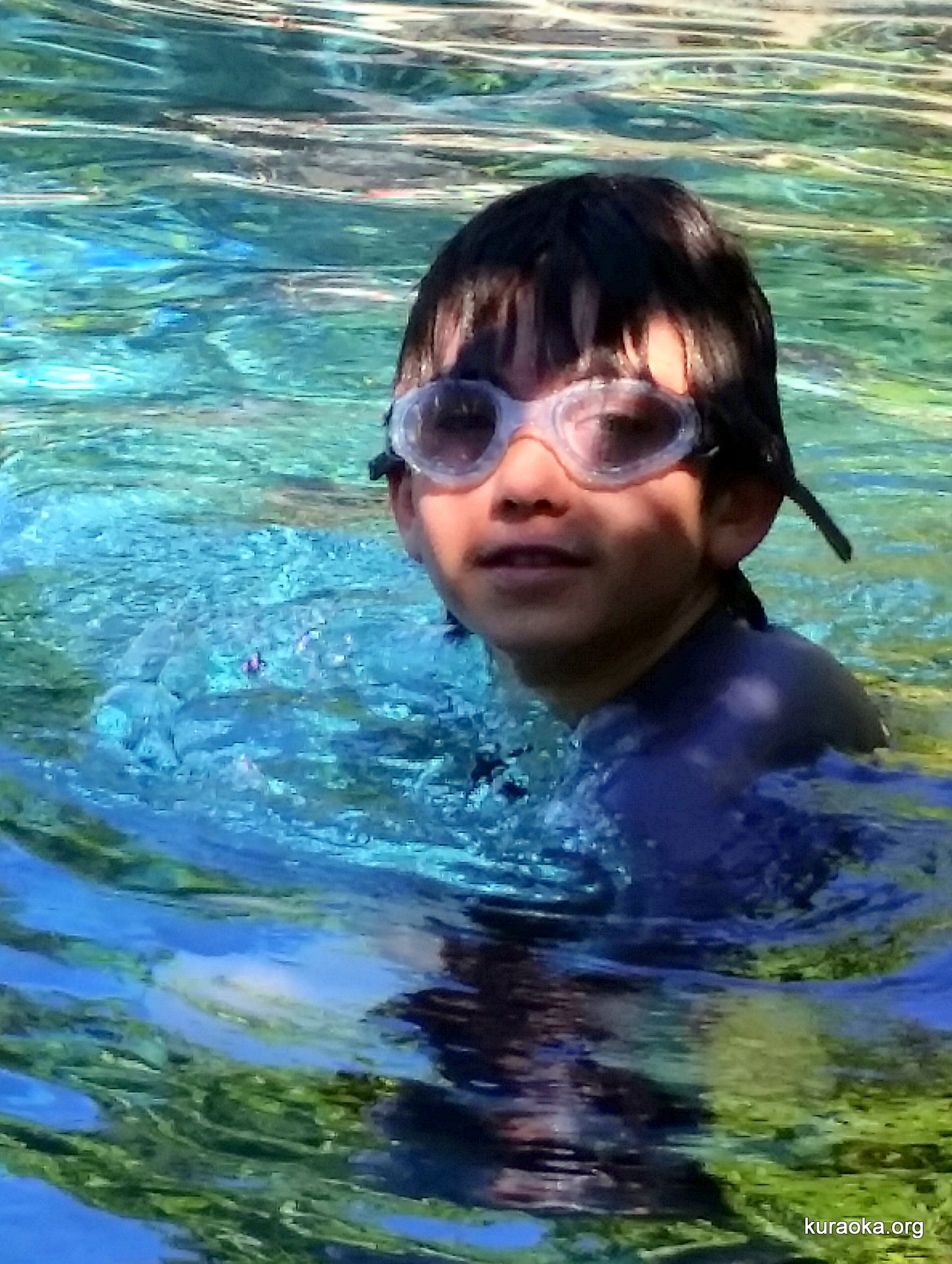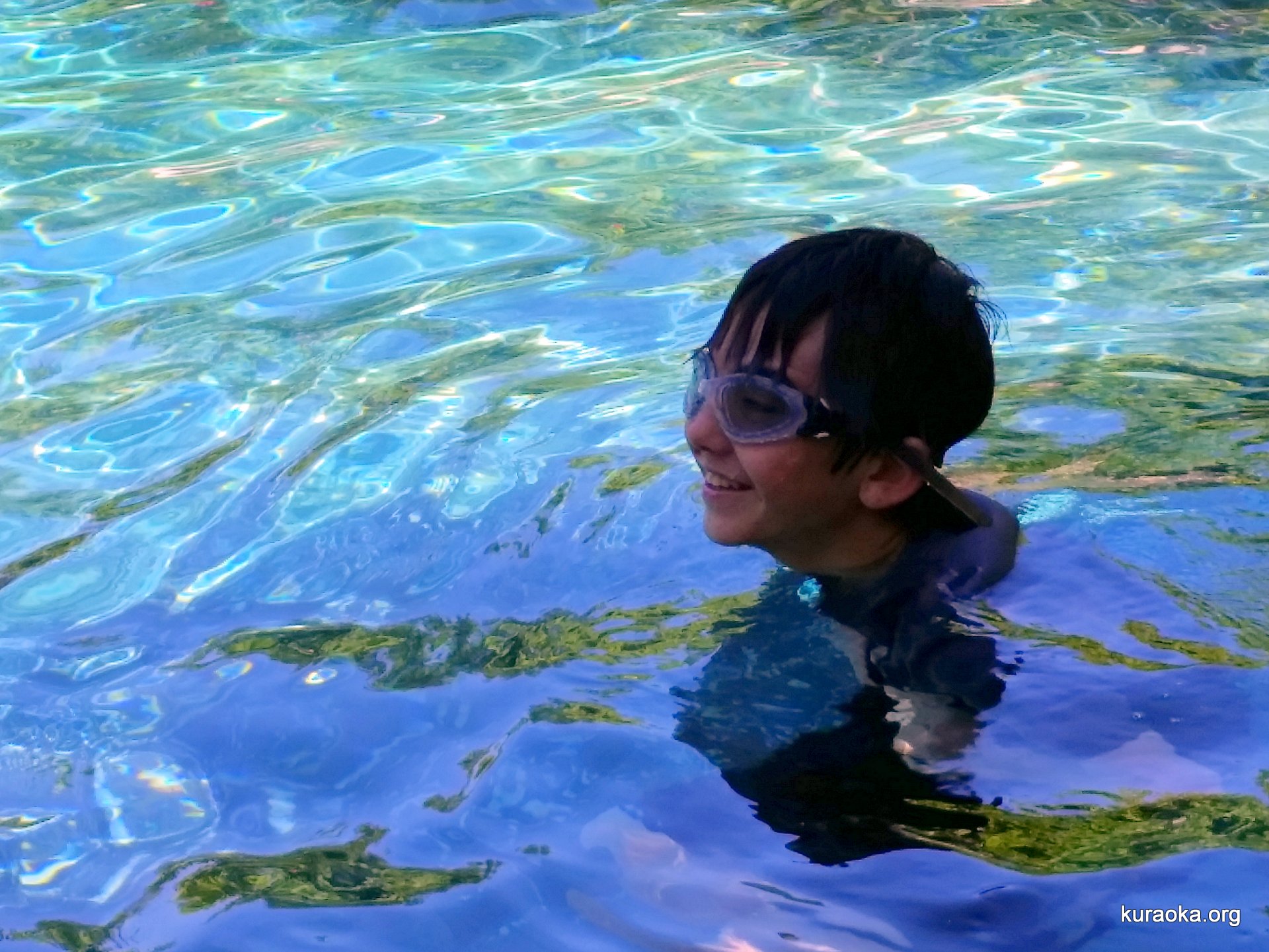 Roy showed Leo how to inflate his shirt and drift along.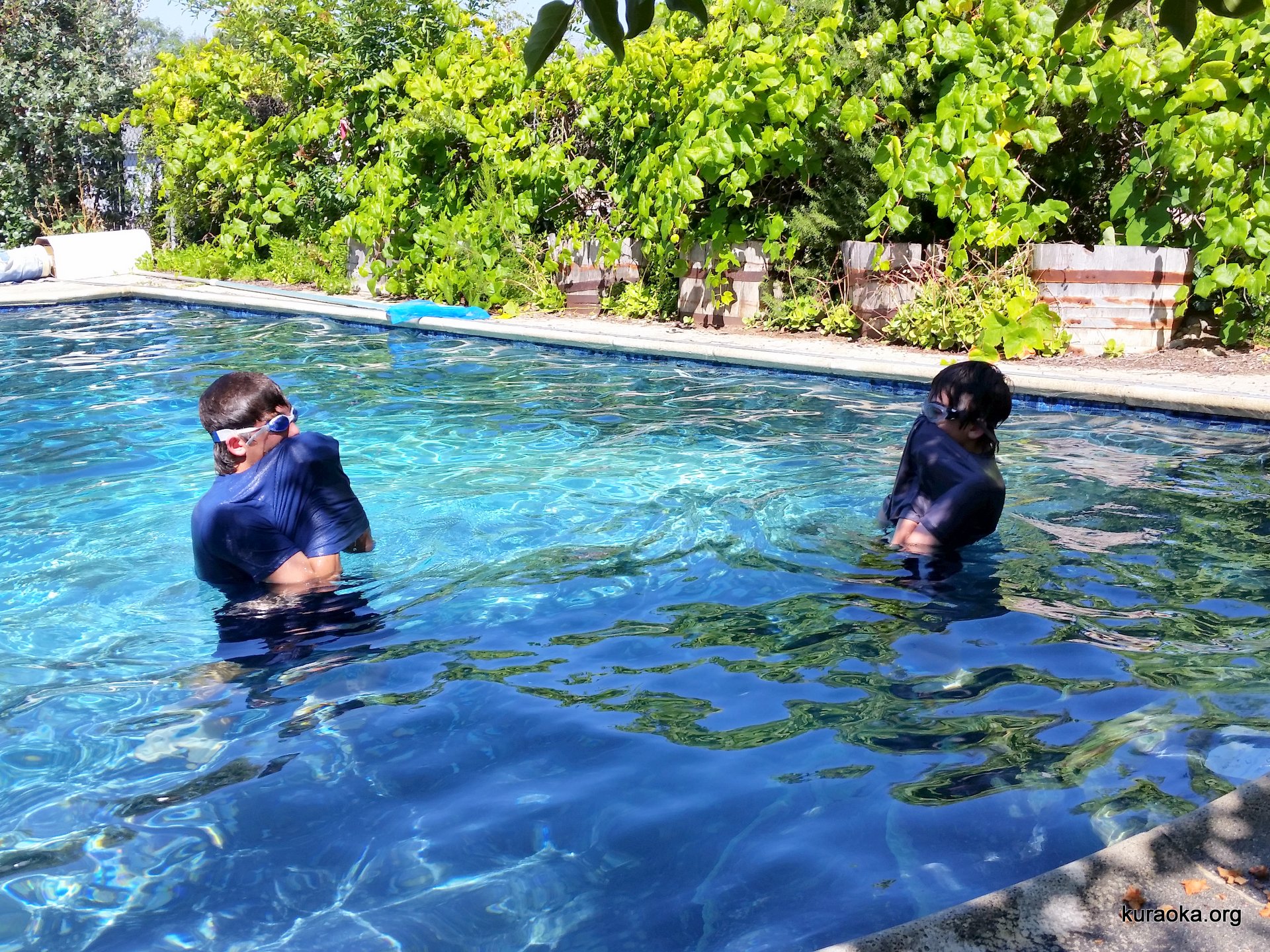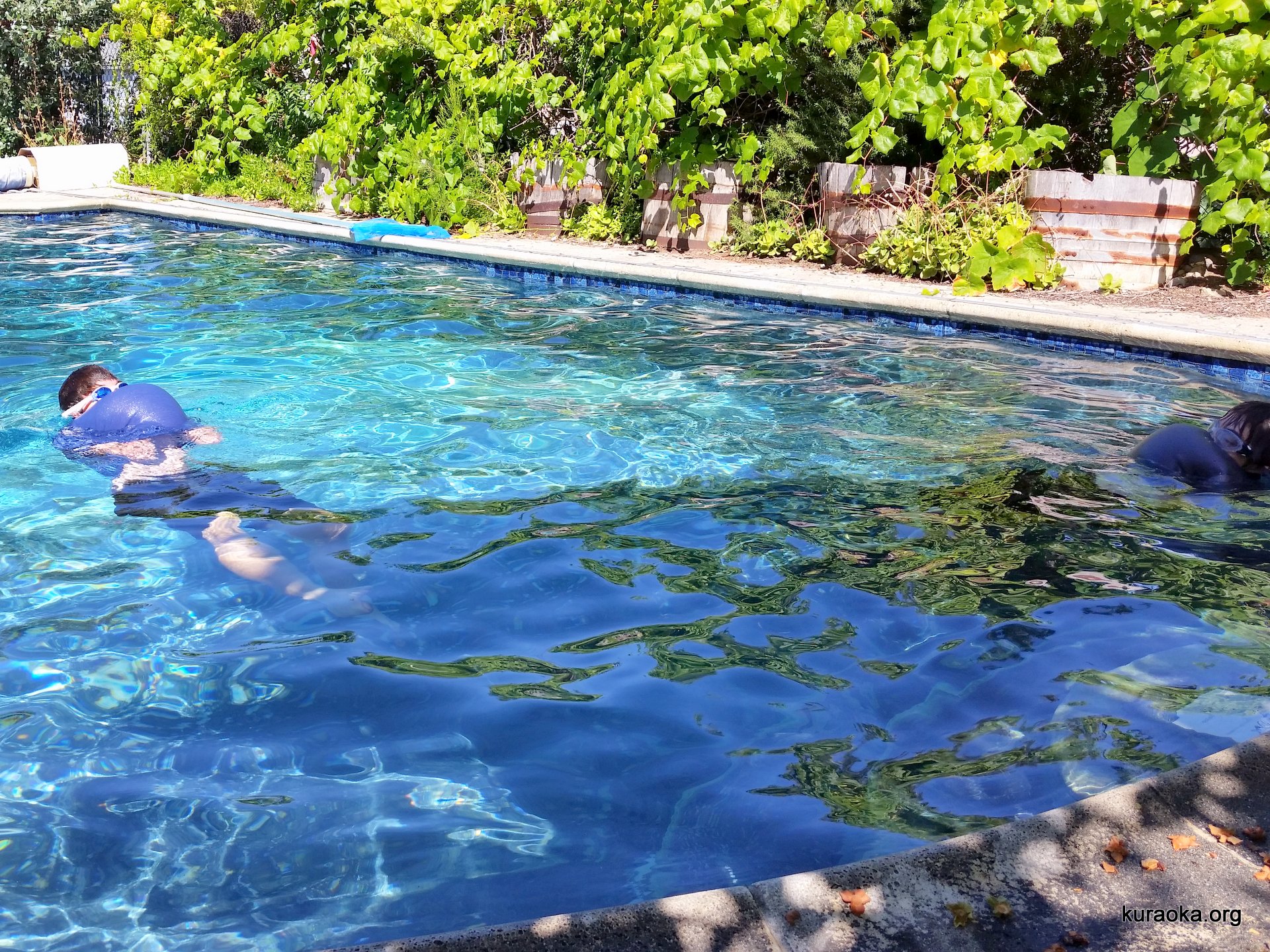 Then they decided to lure Shadow into the pool with rings. But Shadow proved the superiority of four paws vs. two feet.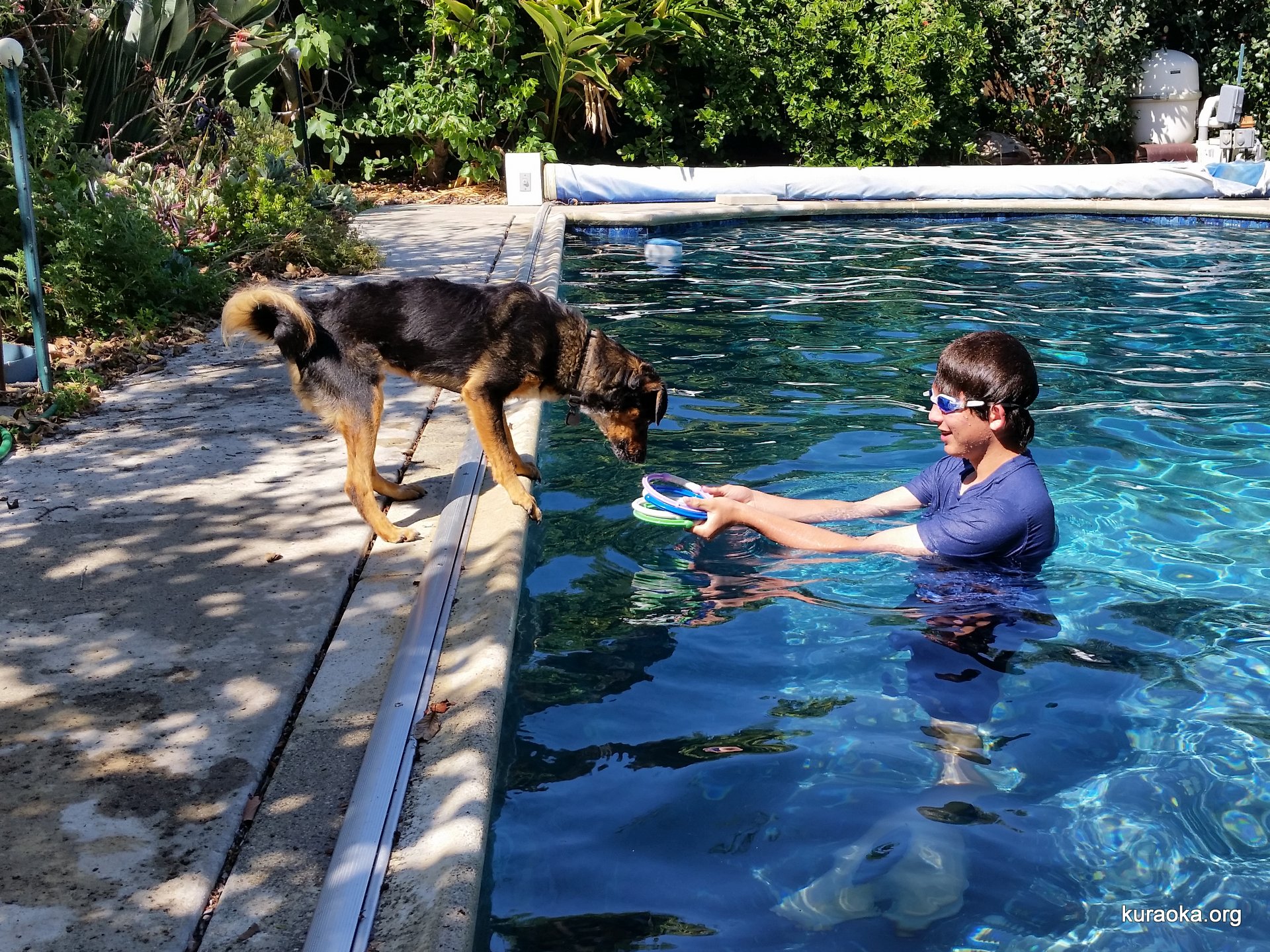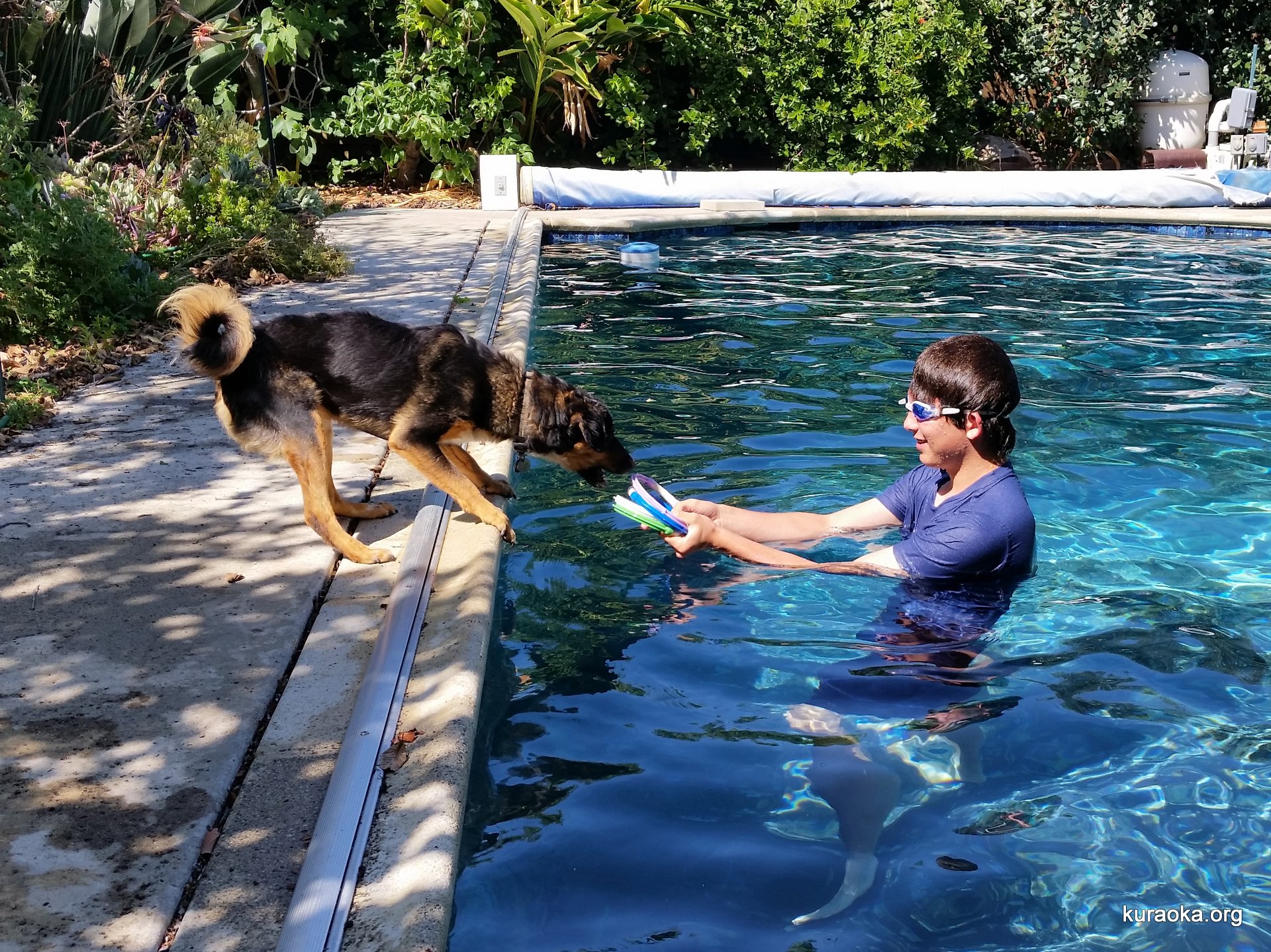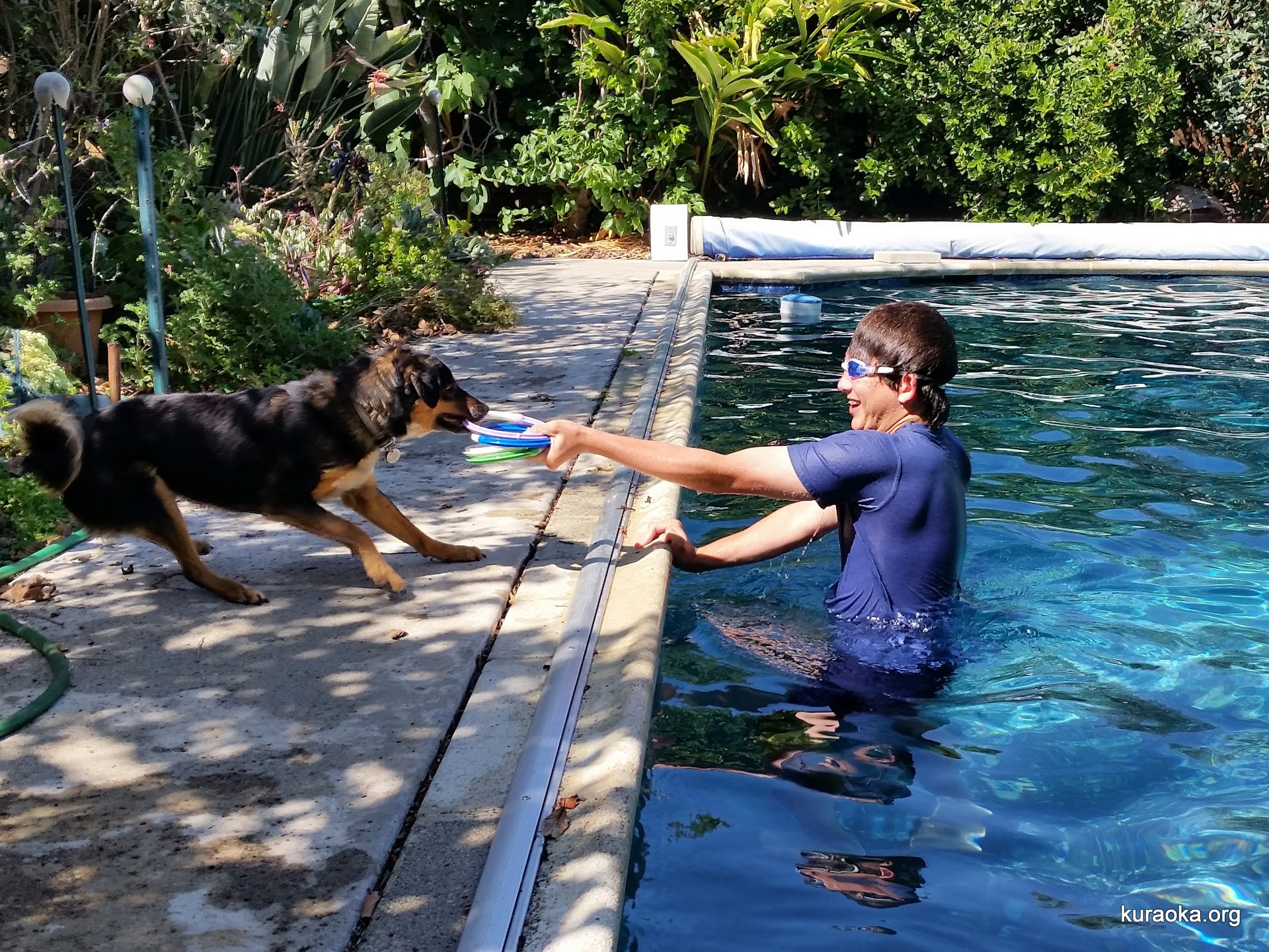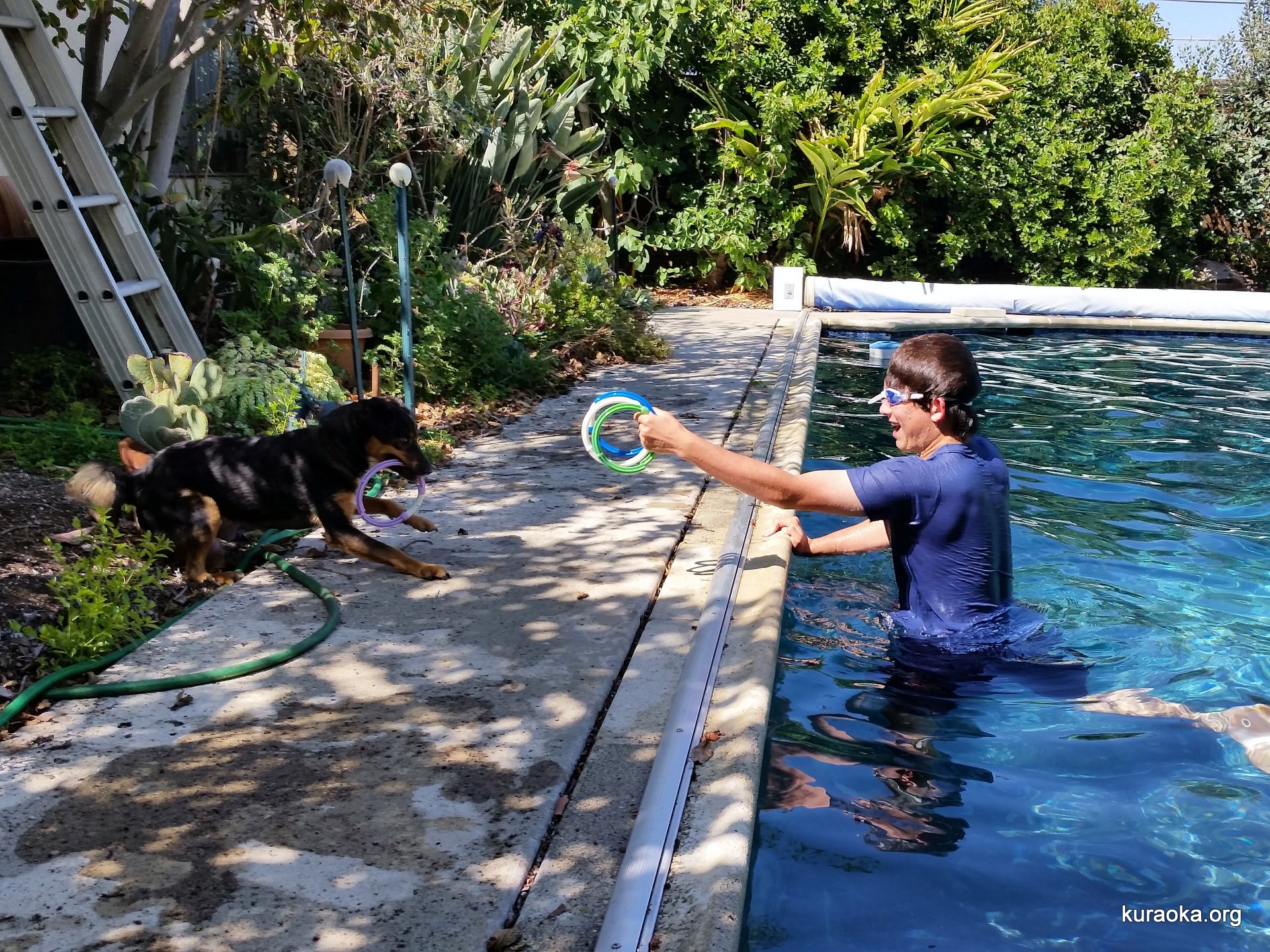 So matters got taken into hand. Shadow looks doubtful about the whole enterprise.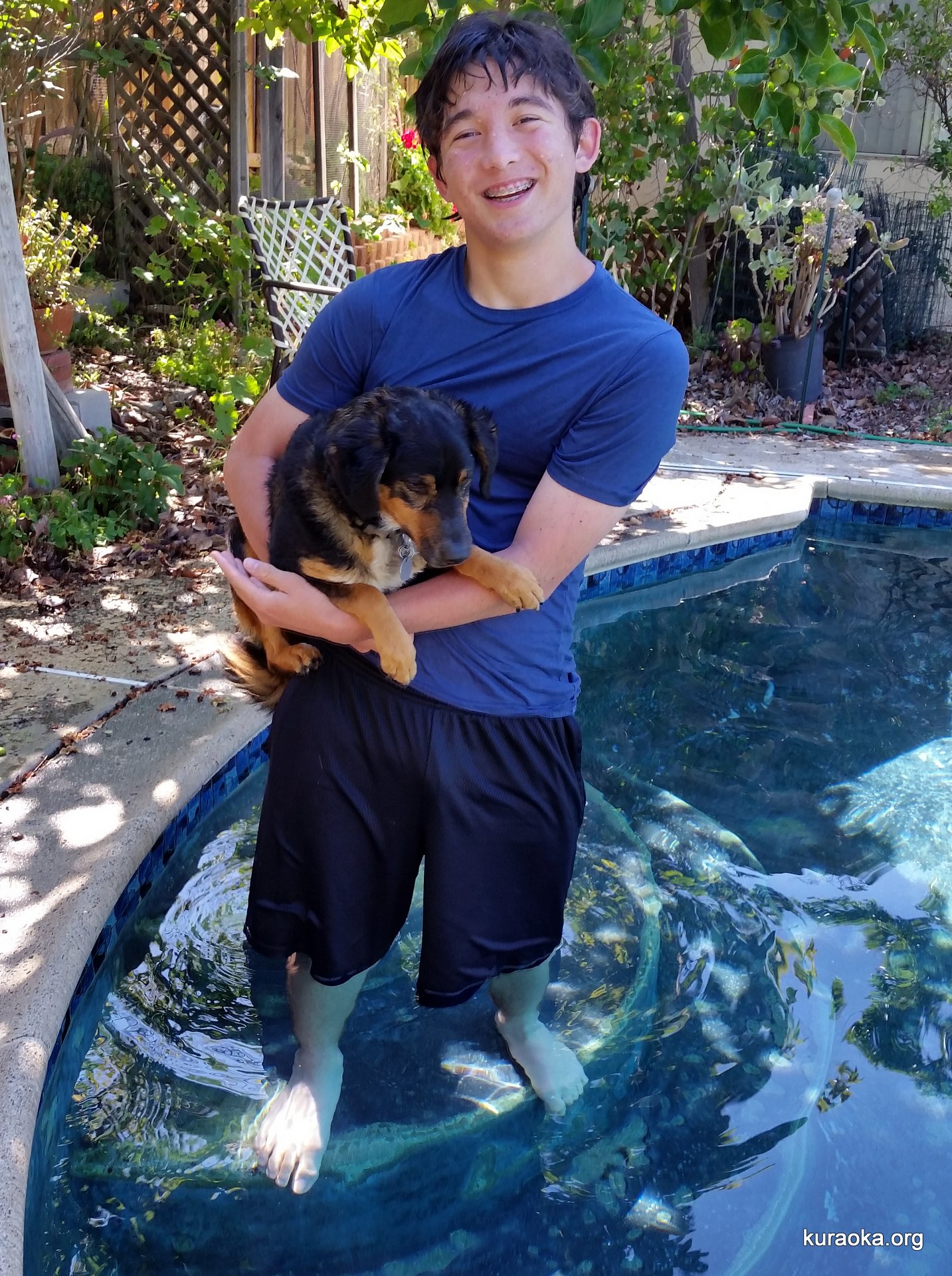 As for himself, Roy decided he needed a higher place from which to leap into the pool. Like Yertle, he is.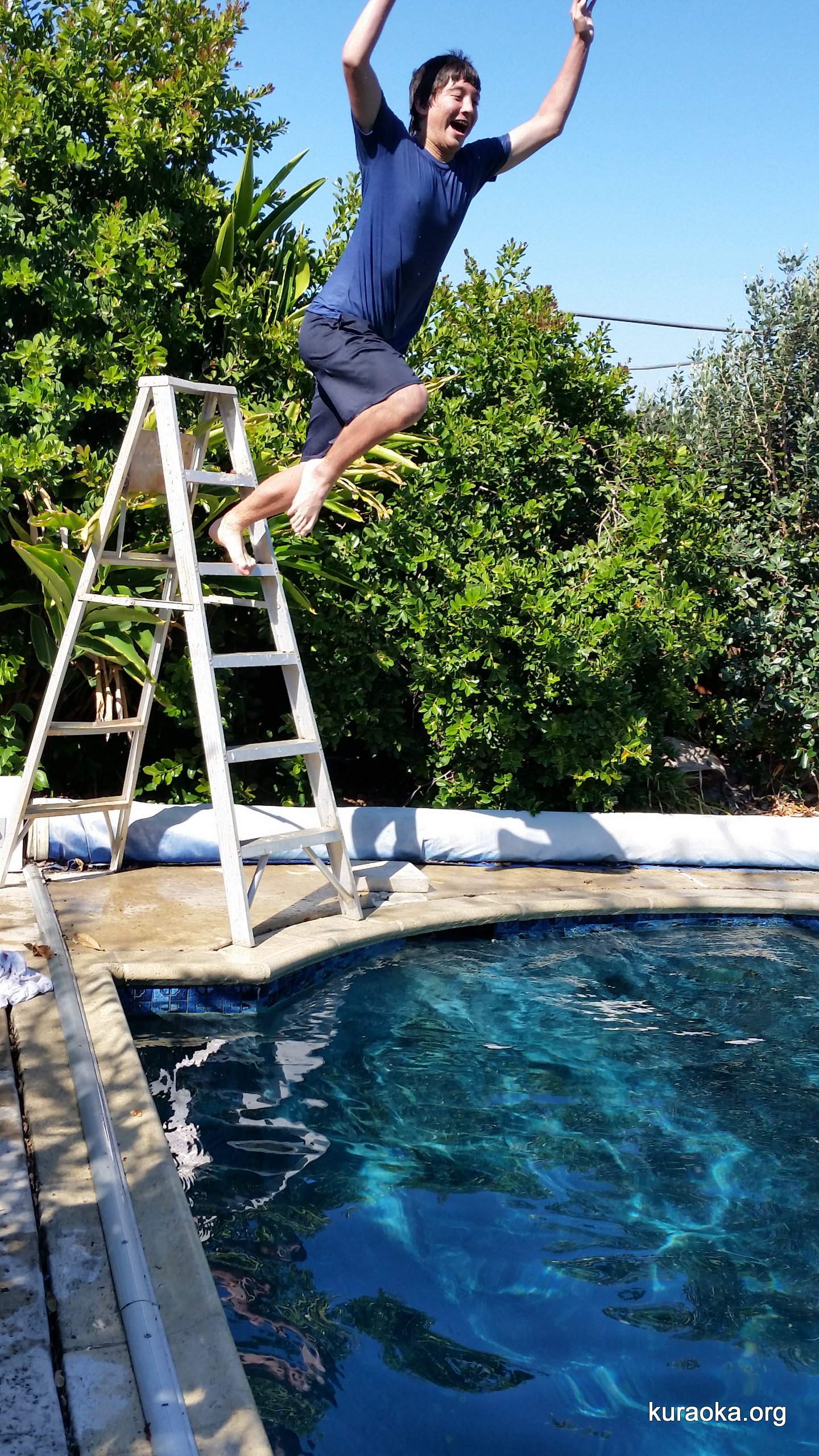 Shadow retreated to safety behind Barbara's potted plants.

Ondine, meanwile, was at a birthday lunch for Deanna with her friends Lucy and Laura. That's Deanna on the left, then Laura, Ondine, and Lucy.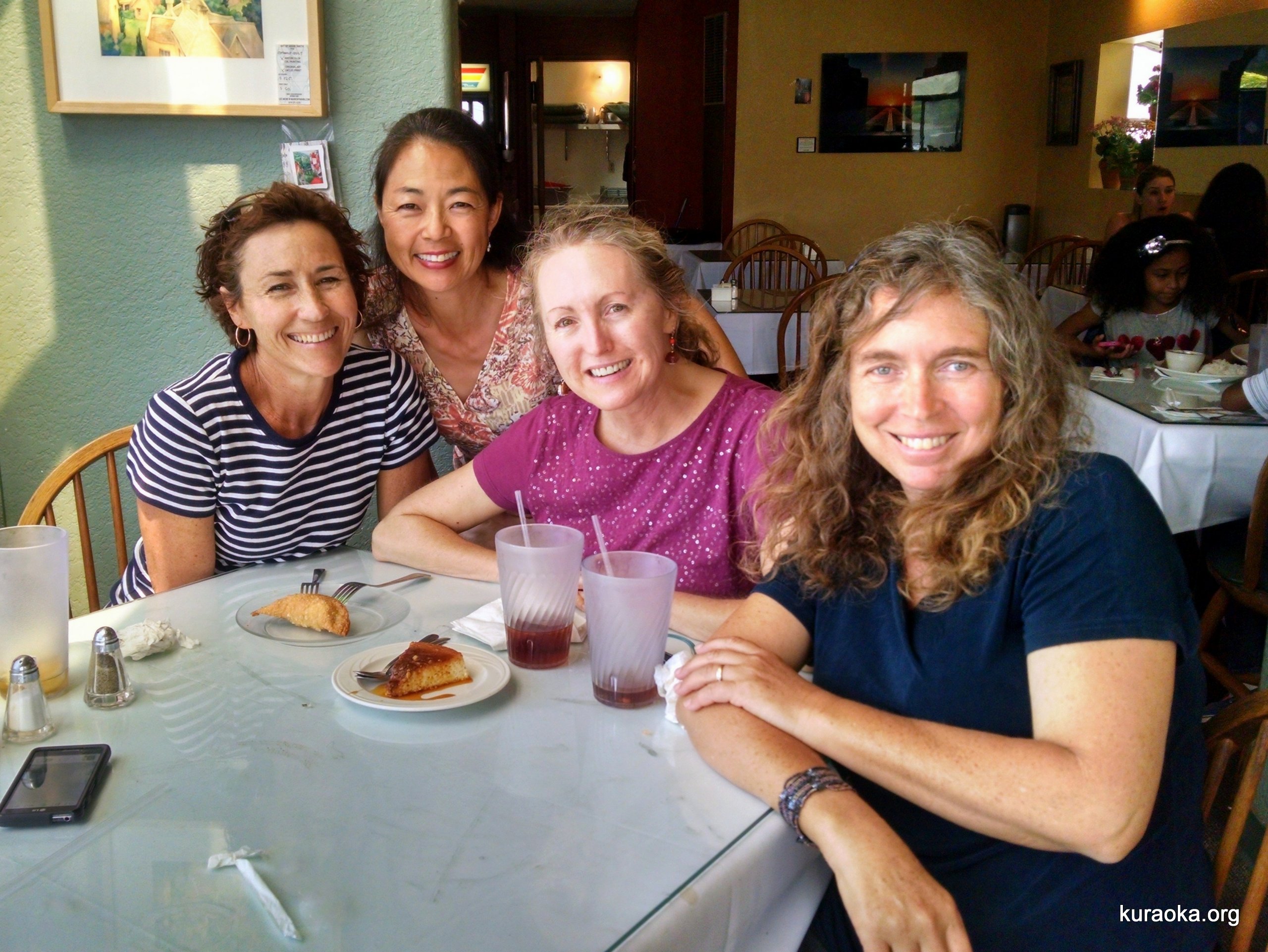 05-30-15: Backyard art. We all sat in the back yard and did art projects, inspired by a workshop Ondine attended today on bereavement support. The one on the left is John's. Ondine did hers at the workshop, but used the time to create the one on the right.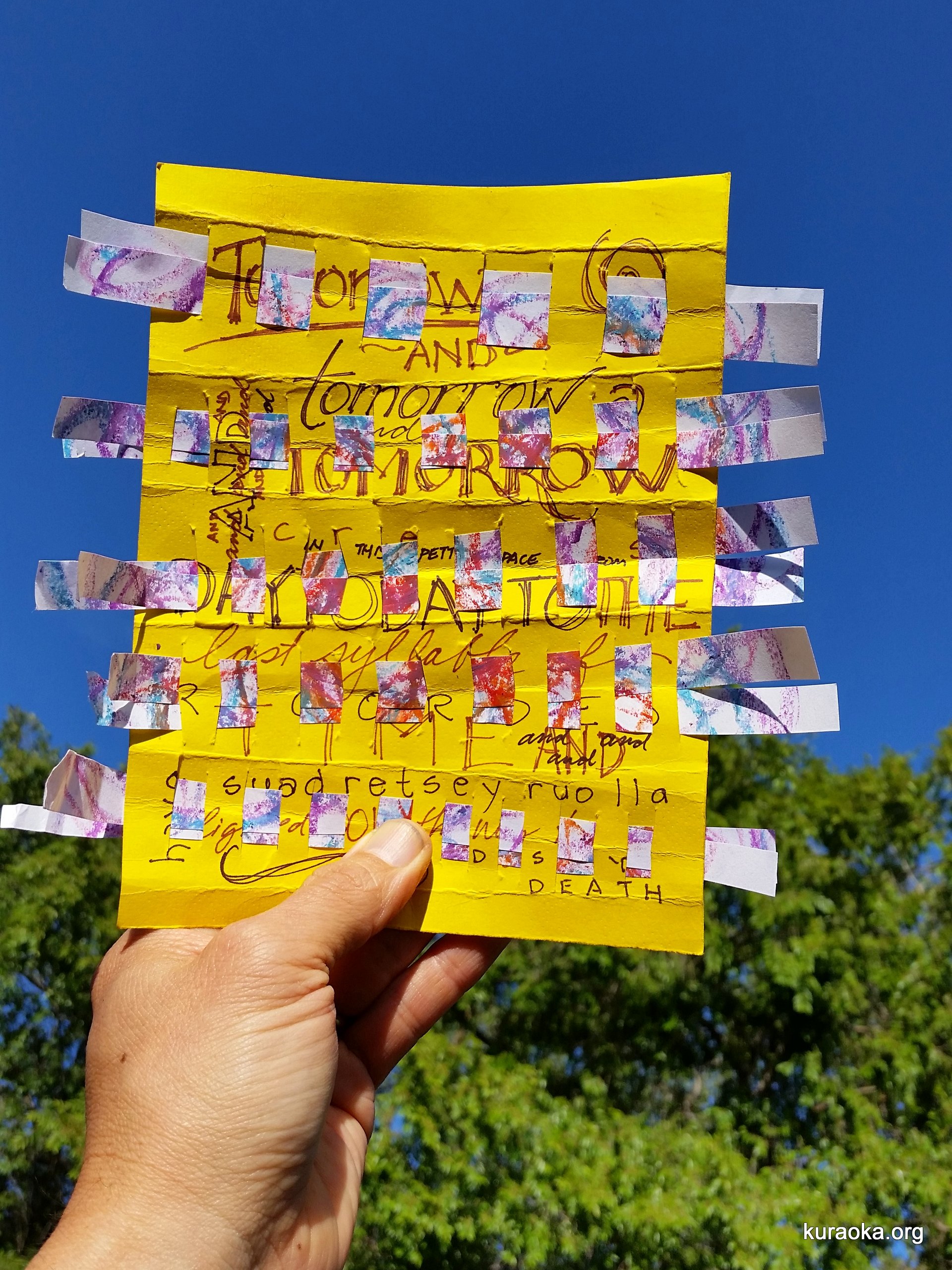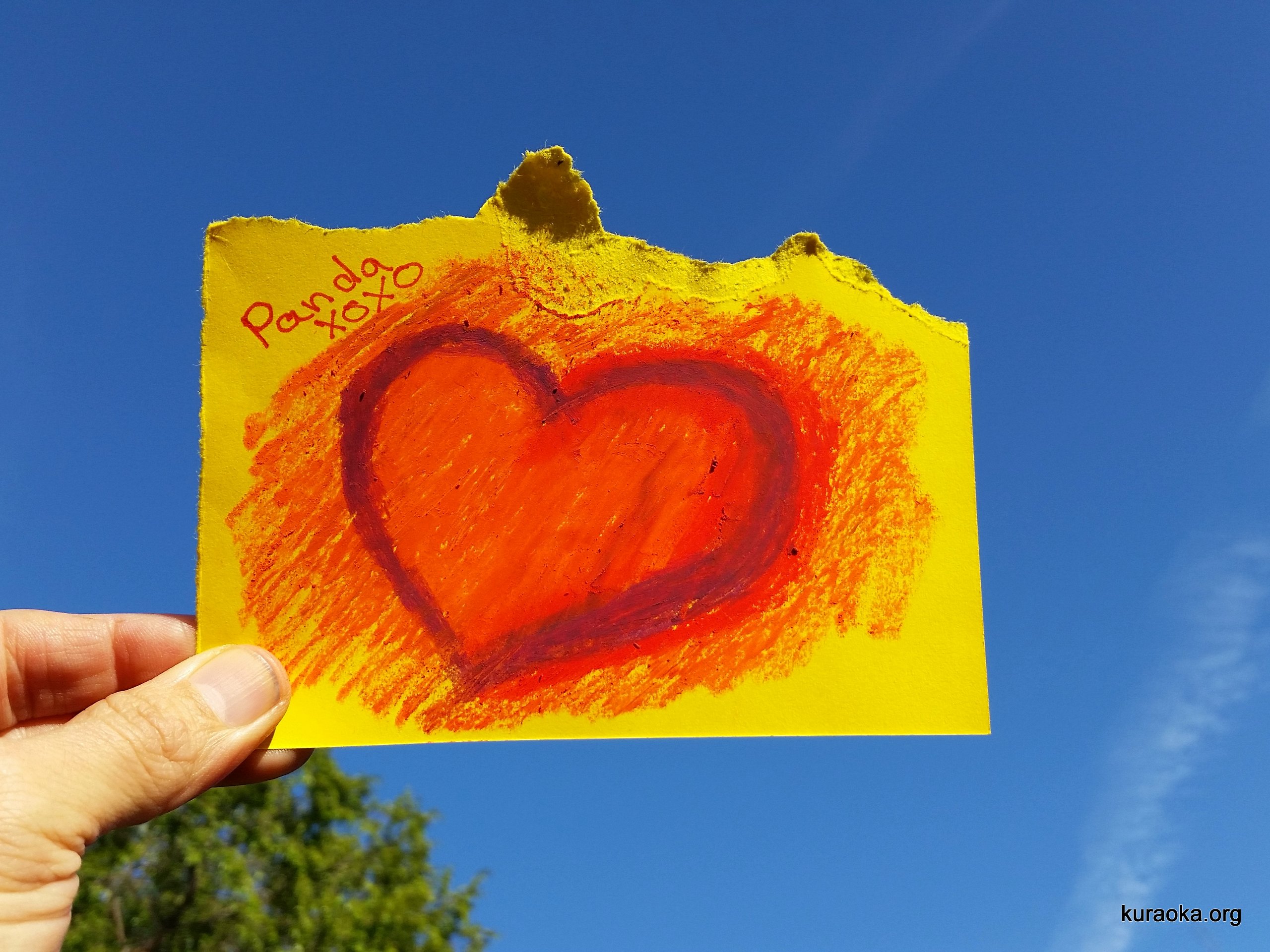 05-28-15: 123,321. John filled up with gas and the mileage reading on his car's odometer was a numeric palindrome. The next such six-digit number will be in 111,111 miles. But, there's just 135 miles to go to 123,456! (Also, on the trip odometer, 2+4+2=8. Oooo. And, on the clock, 9=4+5. Ooooo!)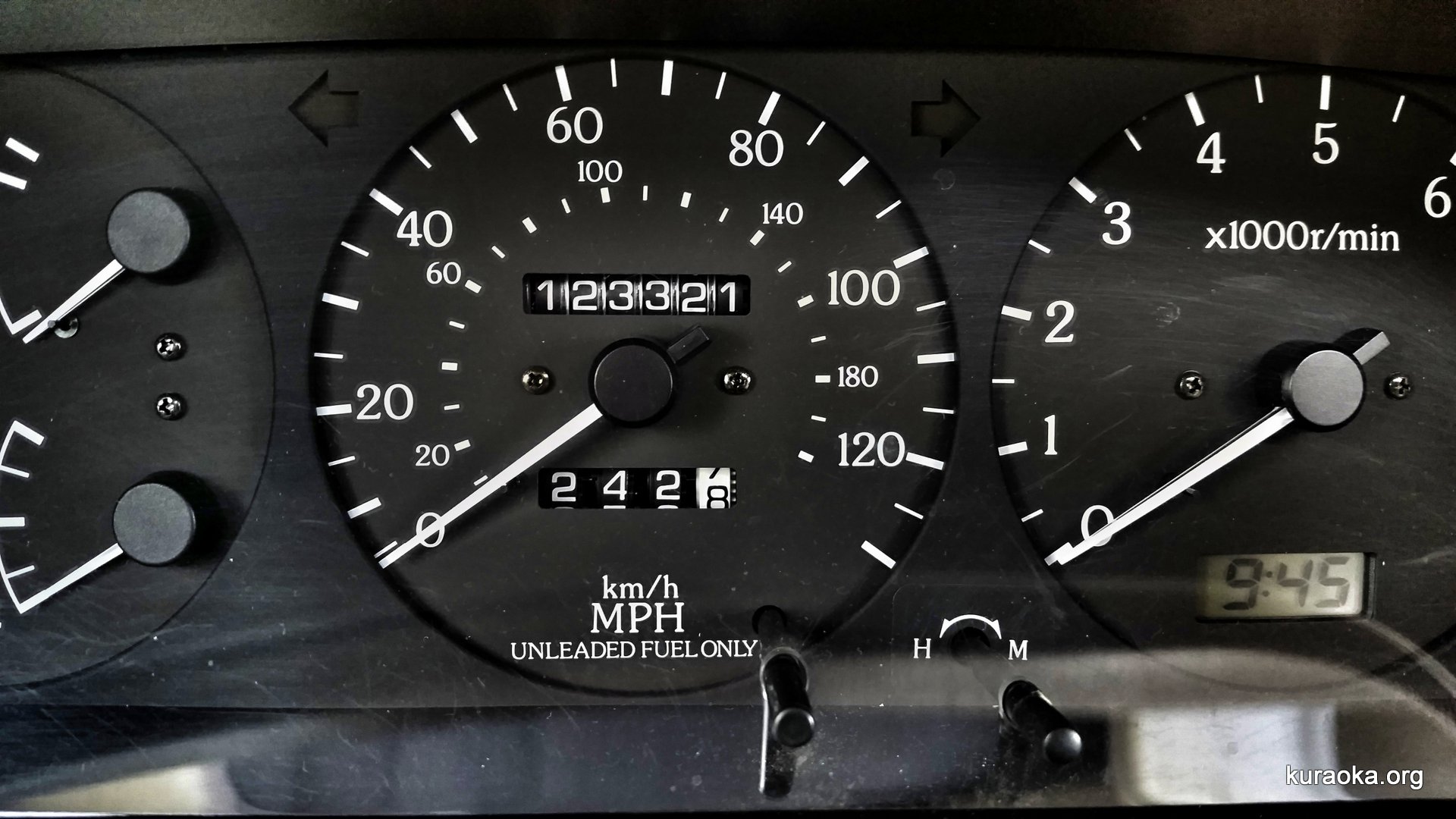 05-26-15: School bug. The Kints are back in school after the long weekend, and everything looks beautiful. Even this little guy just outside the Lewis library.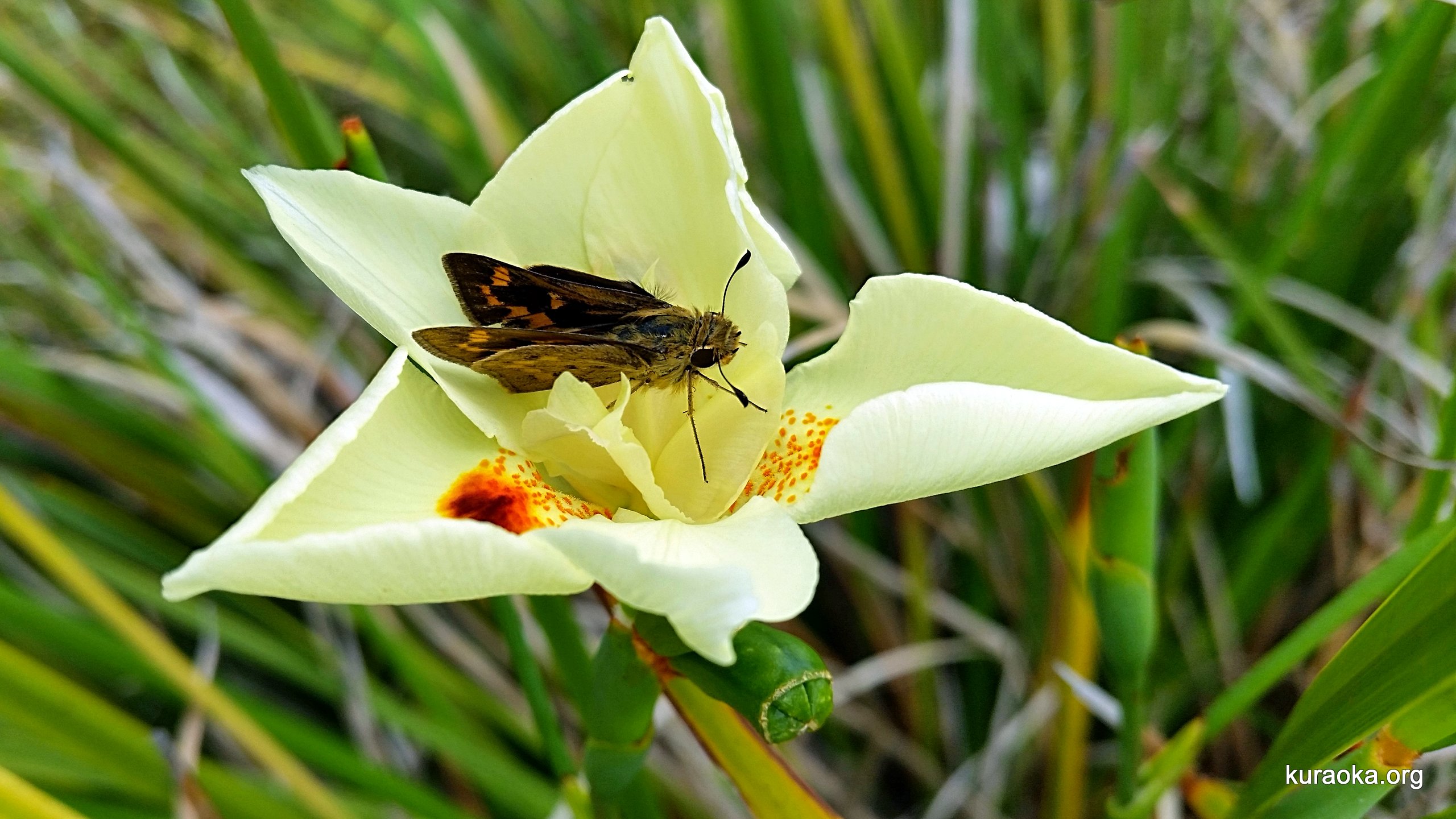 05-24-15: Playgroup reunion! We got together with the old playgroup, or those who could make it to Big Rock Park. Here are the kids, the kids and Moms, and then all of us. In the first photo, that's Brandon, Roy, Cydney, Carson, Leo, and Bret. Then the Moms, Michelle, Ondine, and Carey. And, the Dads as well: Don, John, and Chris.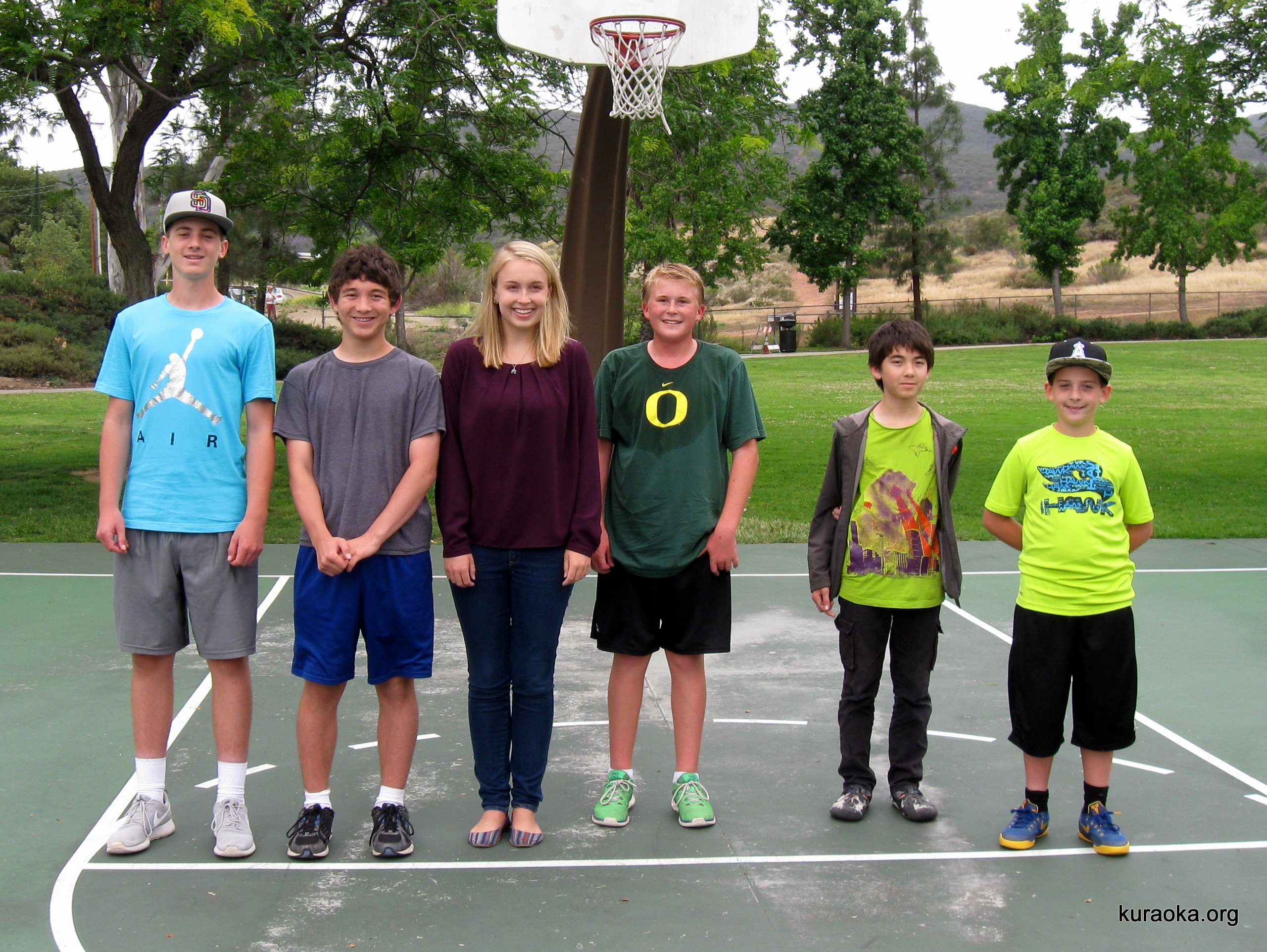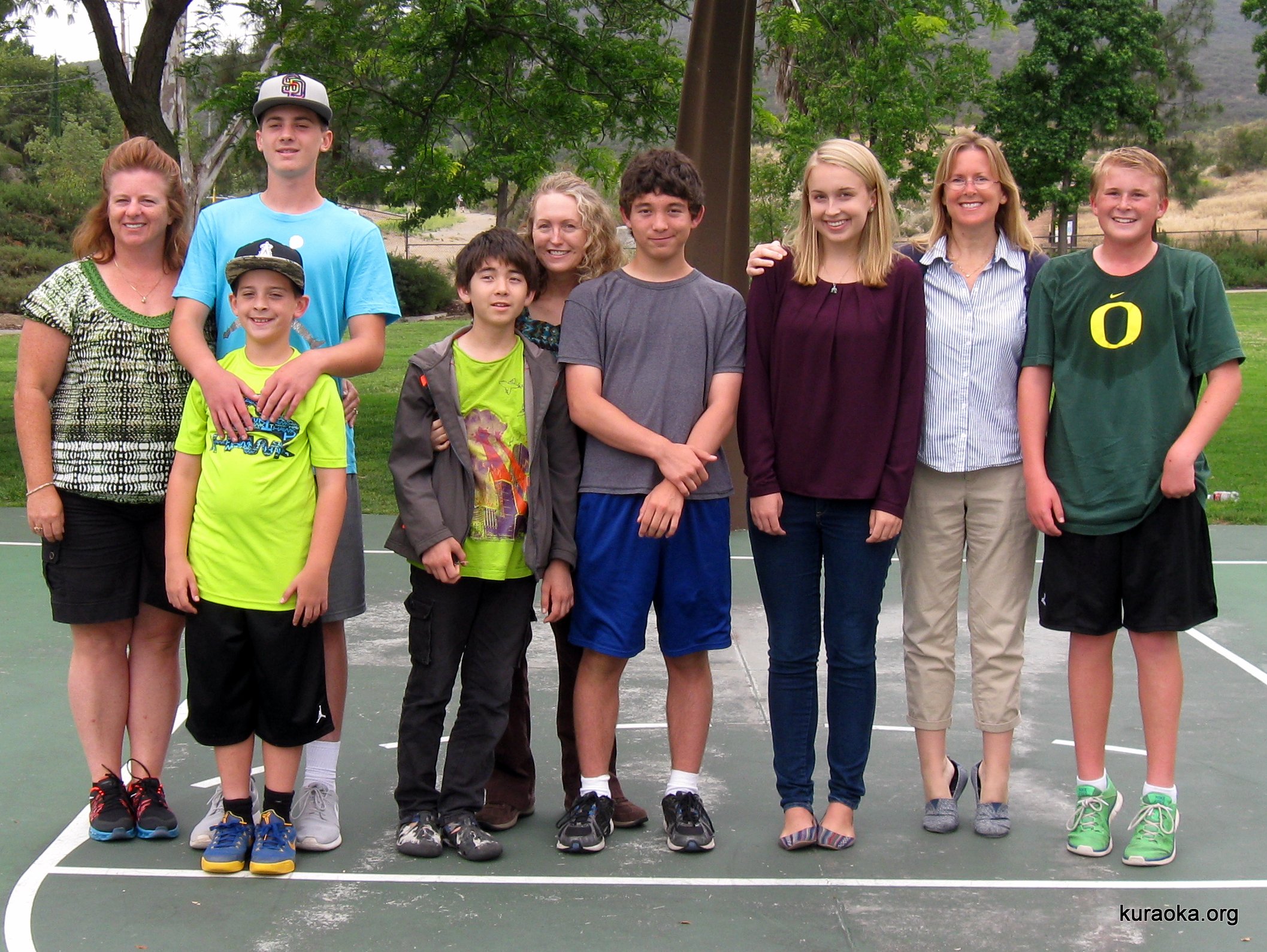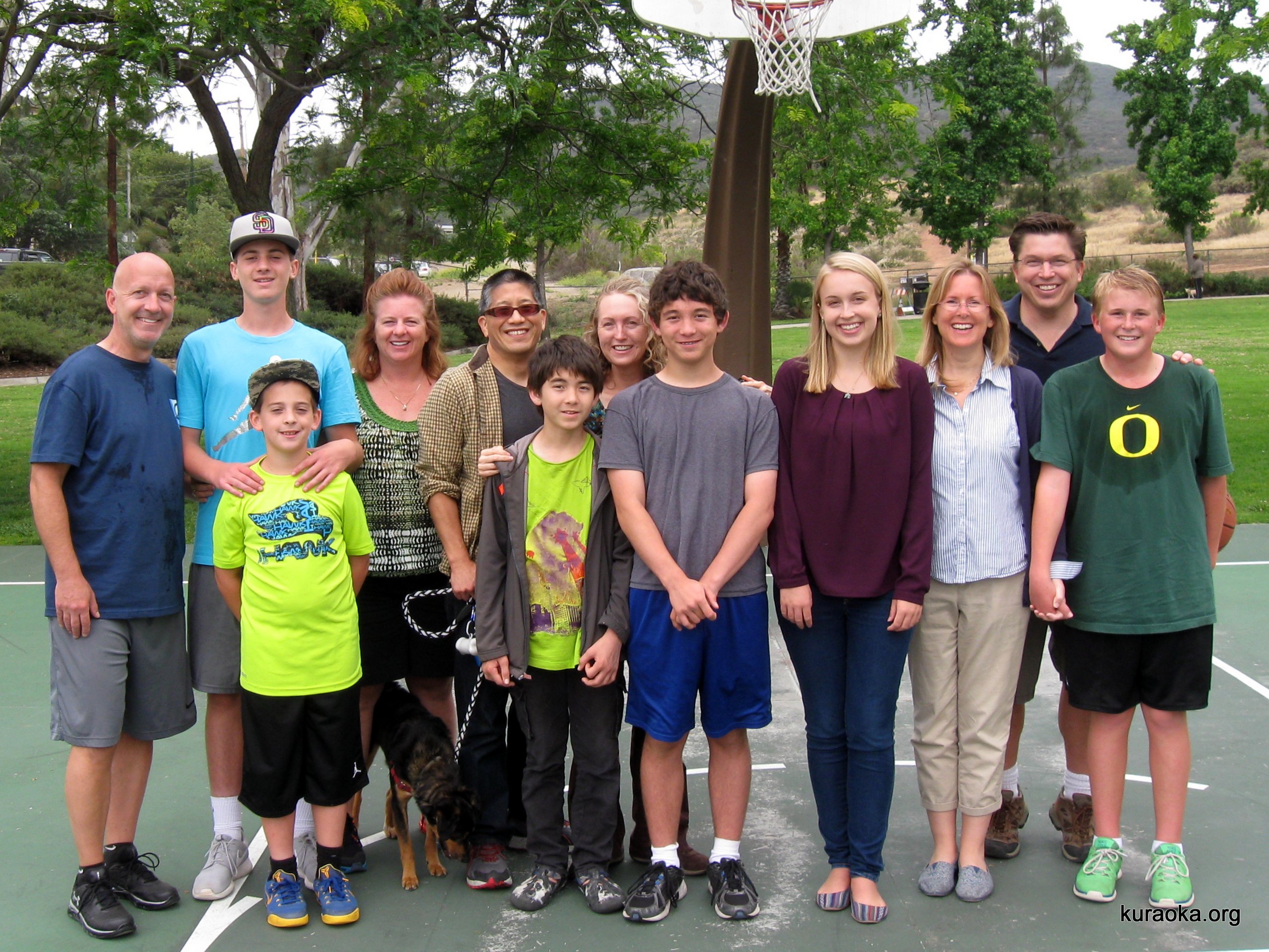 Just for old times' sake, here's one of the few archived photos we have of part of the playgroup, from January 1 2006 (Moms: Kim, Ondine, Carey. Kids: Roy, Carson, Greg, Cydney, Matthew, Leo).
05-23-15: Old Scout friends! John and Leo went to Old Town to meet up with John's old friend from Troop 345, Peter, and his family! That's John and Peter, (fellow Eagle Scouts and former SPLs) and then Peter, Adeline, John, Leo, and Jonathan. Rowena, Peter's teenage stepdaughter, took the photos.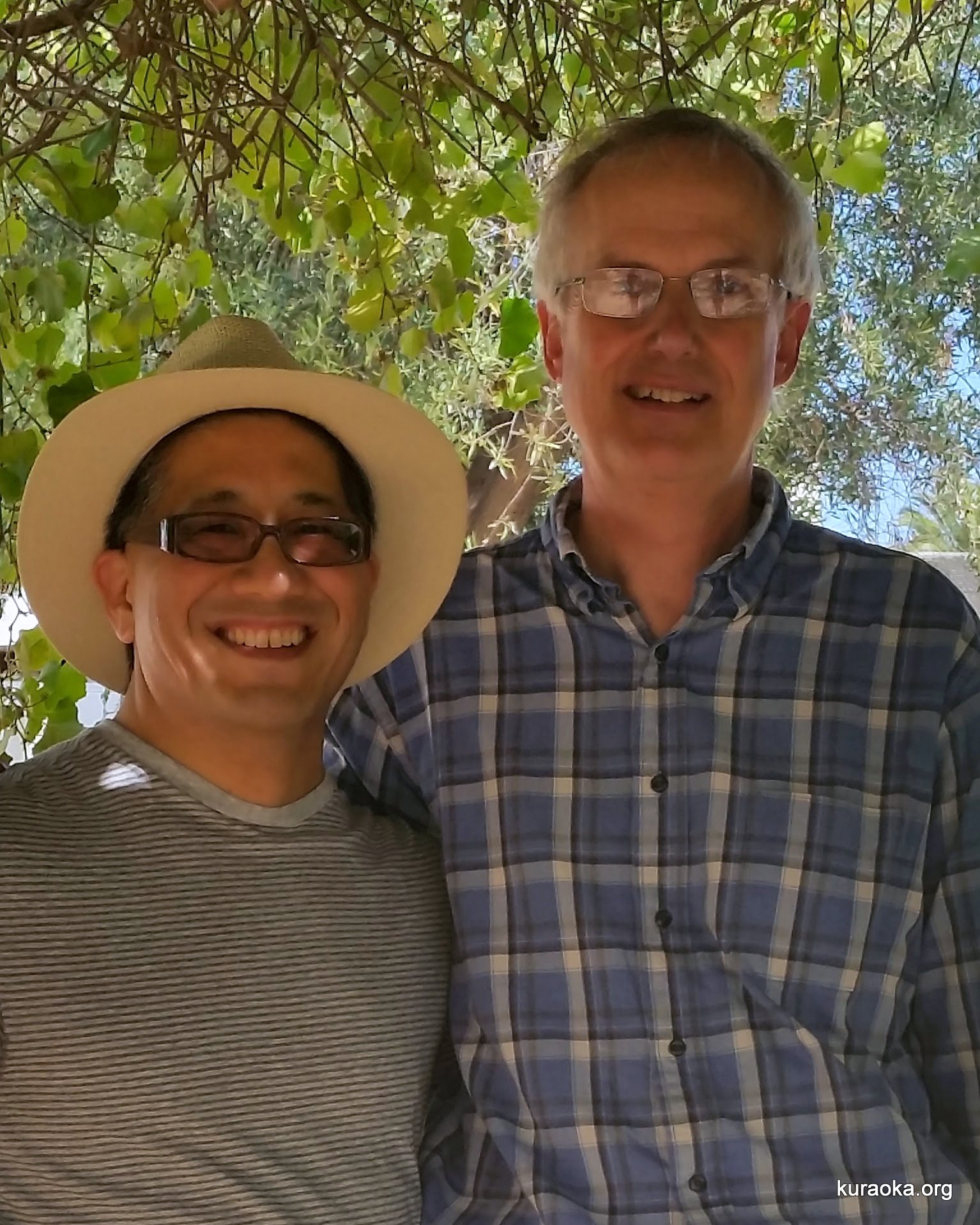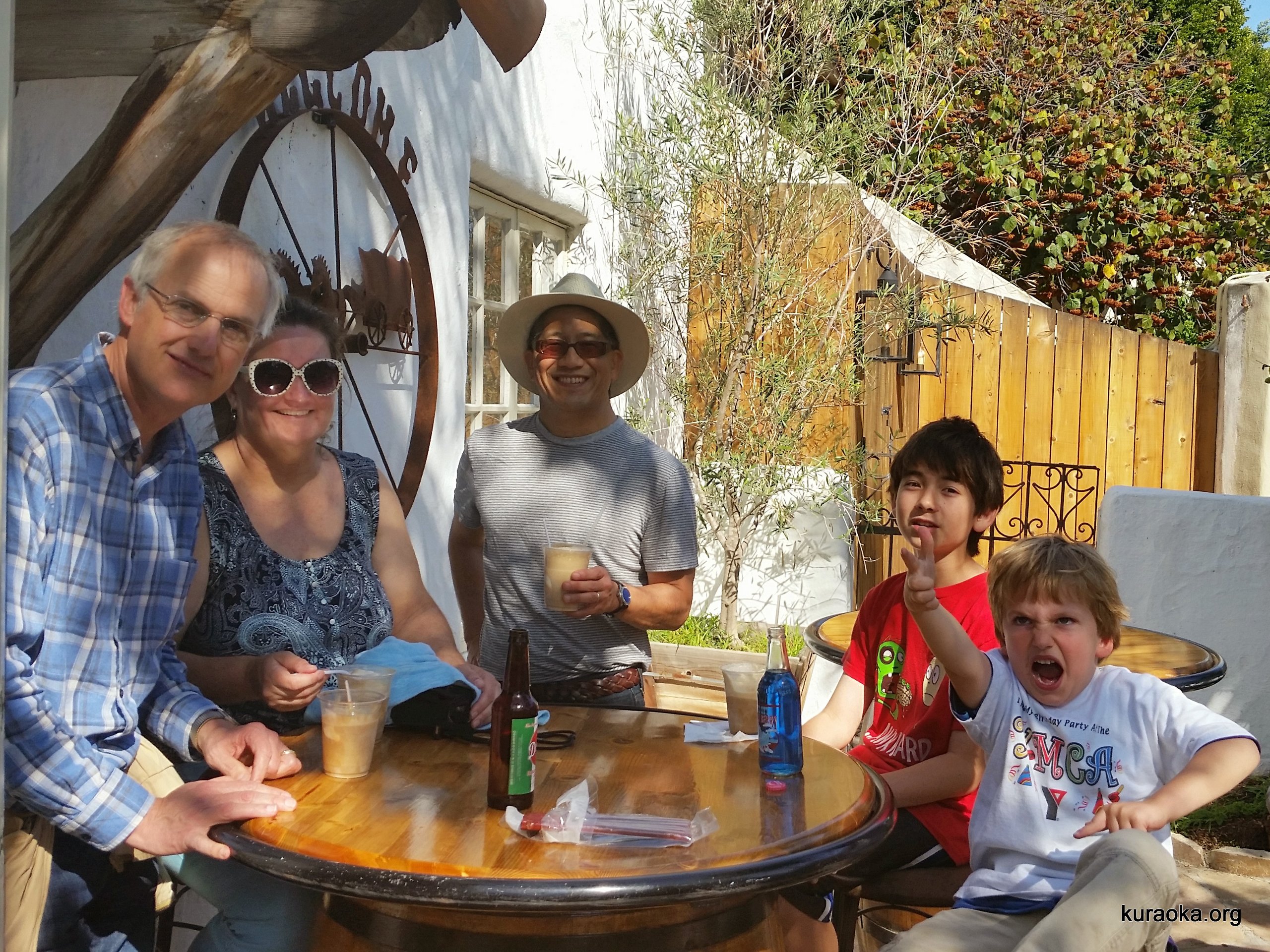 05-22-15: The new San Diego Union-Tribune. The U-T has been sold to a media conglomerate that includes the Los Angeles Times. The first thing to change? The masthead. That's the old one, with Mick Jagger and the braggy slug, and the new retro one, cleaned up by removing the period. Ayup.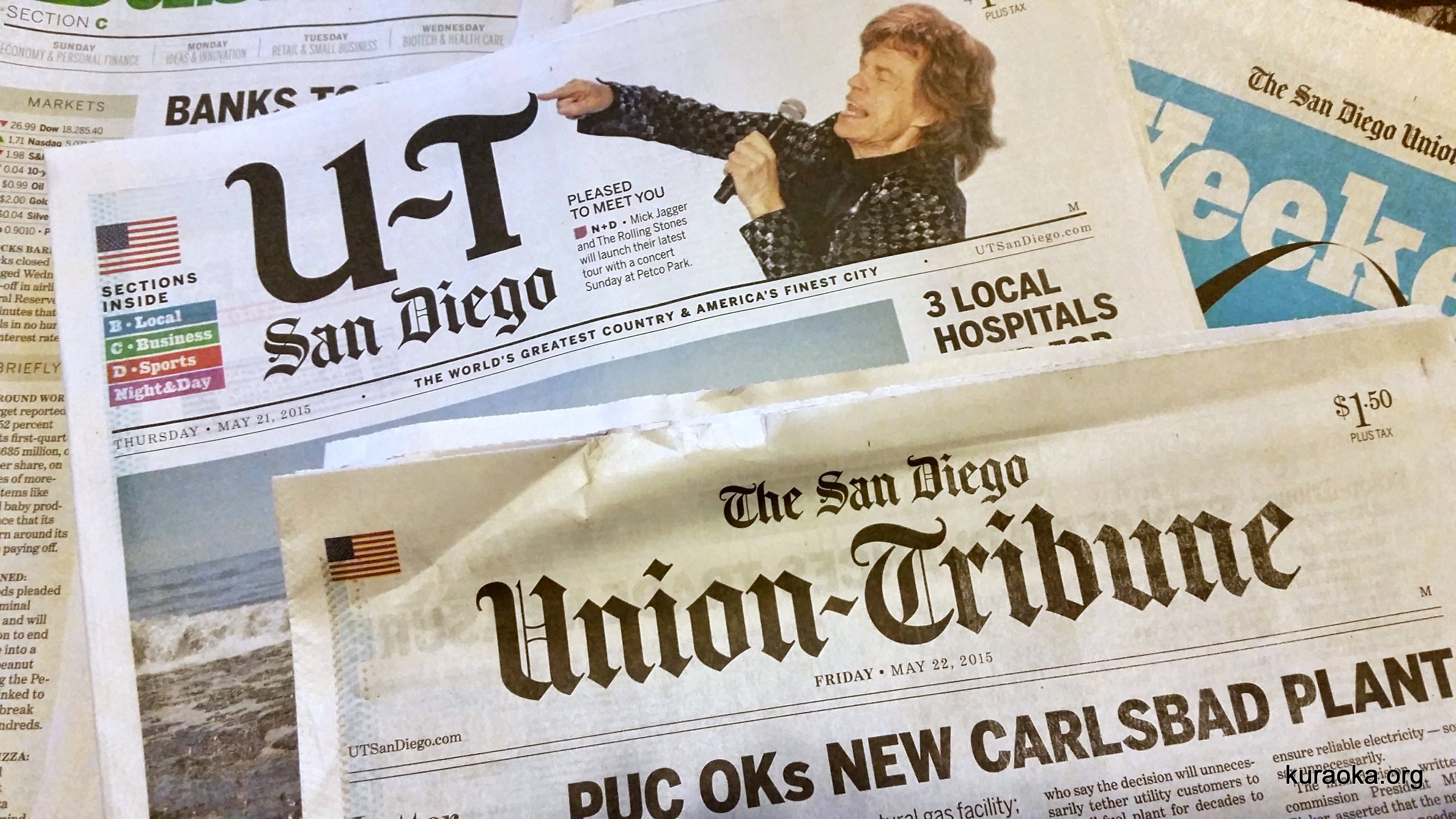 05-10-15: Happy Mother's Day! We dropped the boys off at the movie theater to see The Avengers: Age of Ultron. As for us, we went to the Himalayan restaurant for a delicious (and quiet) lunch. Ahhh! Then, we rounded up the kids and dog, gave them (the kids, not the dog) bean burritos from Cotija, and walked around Balboa Park.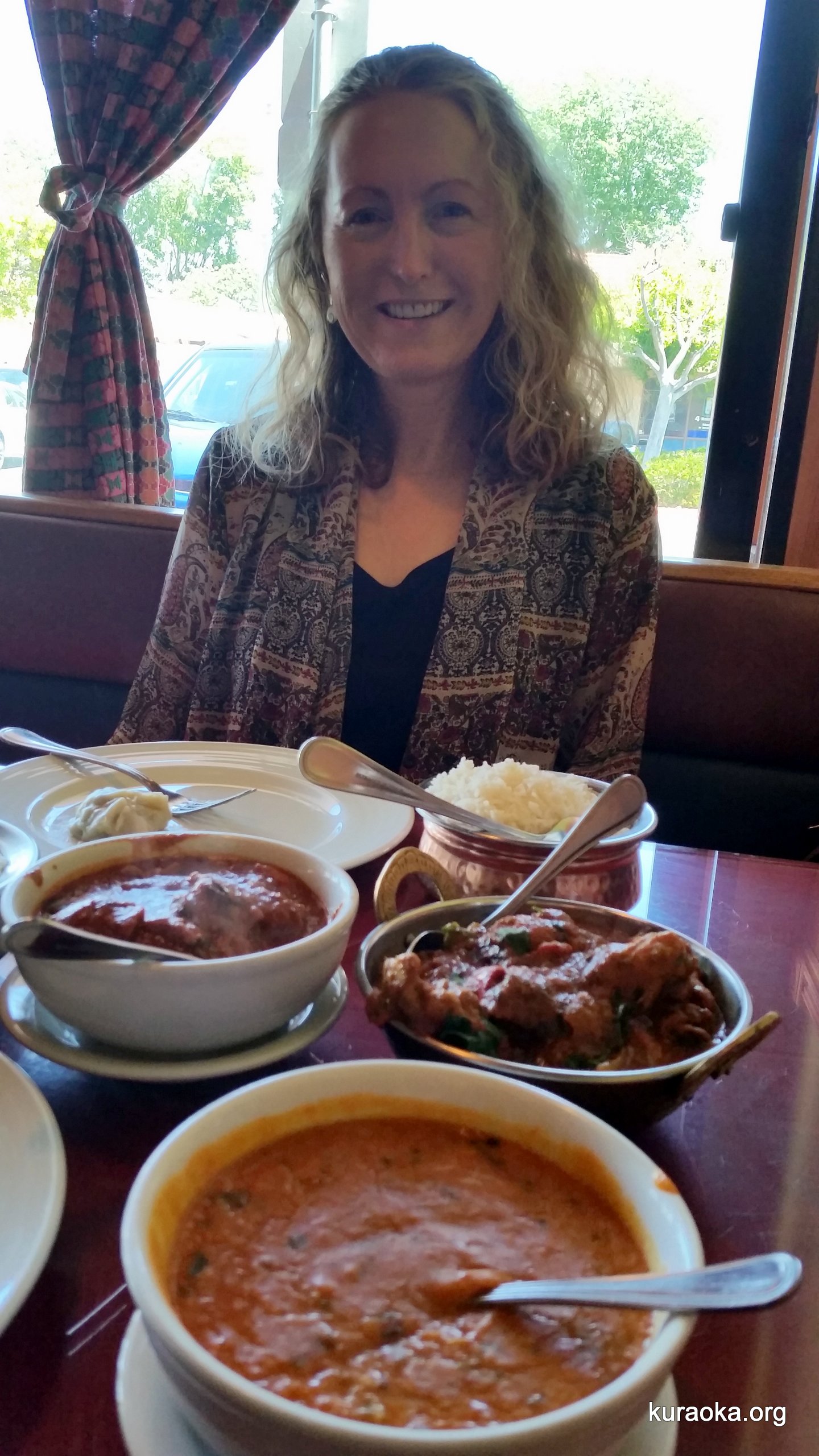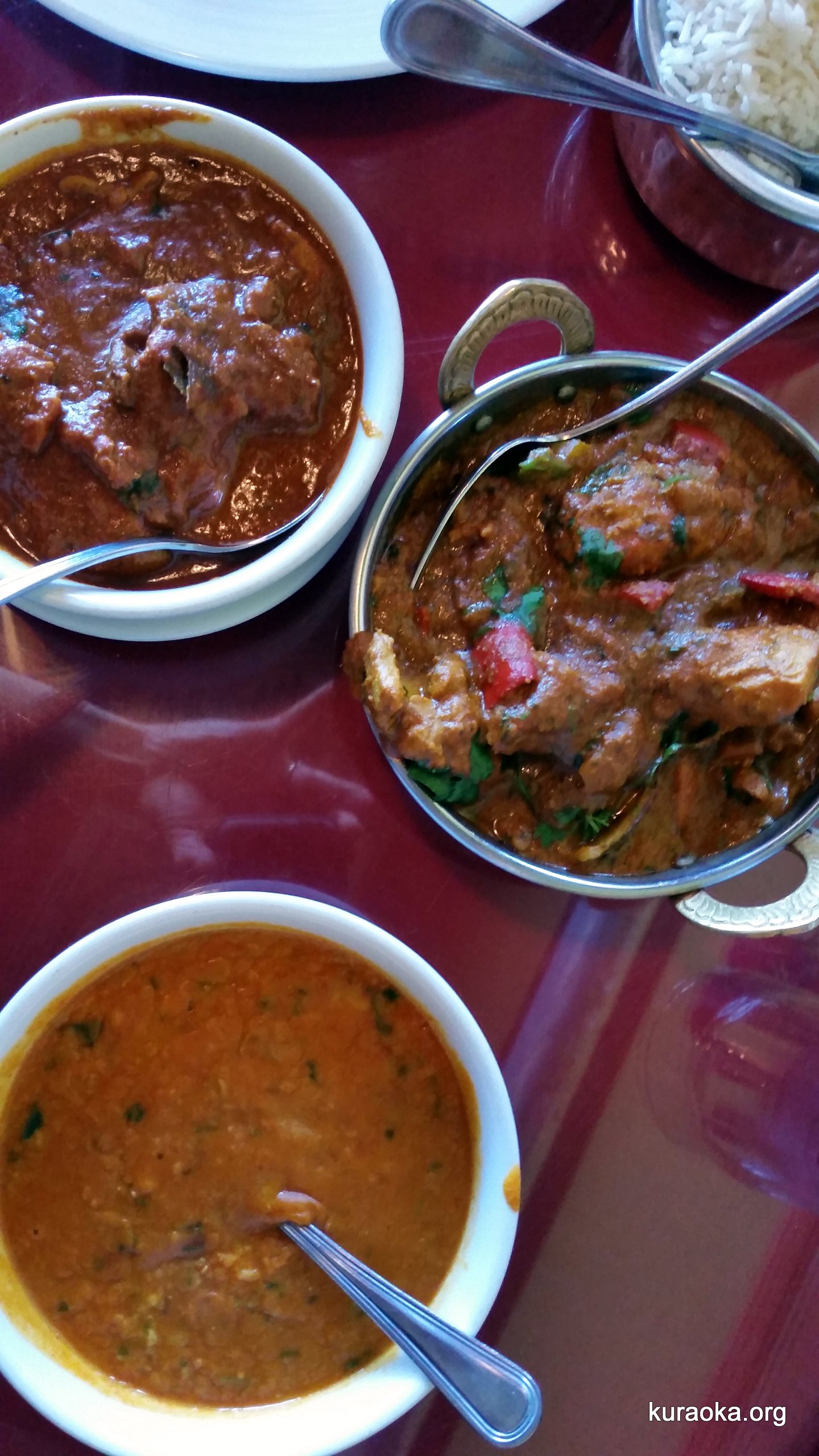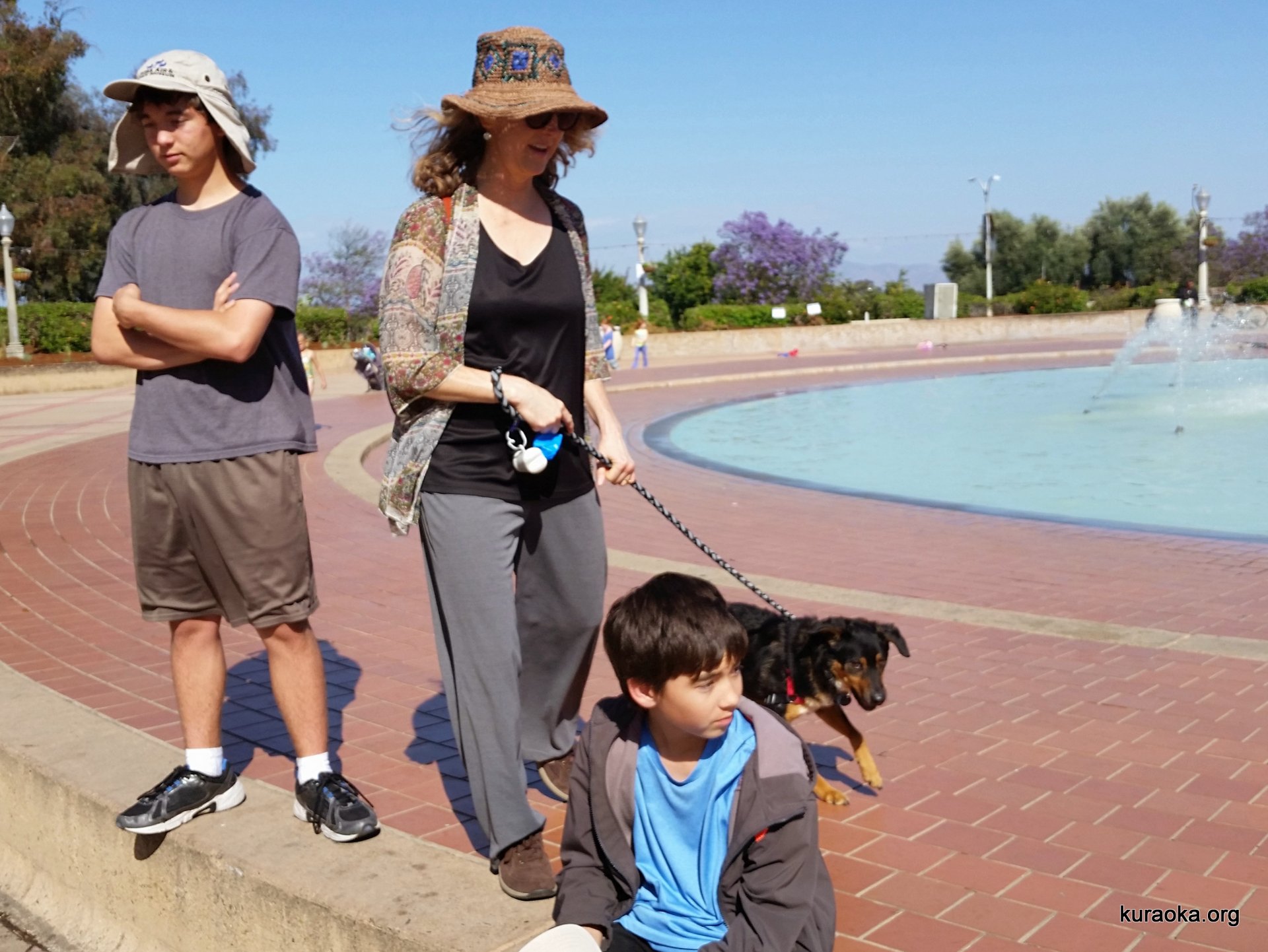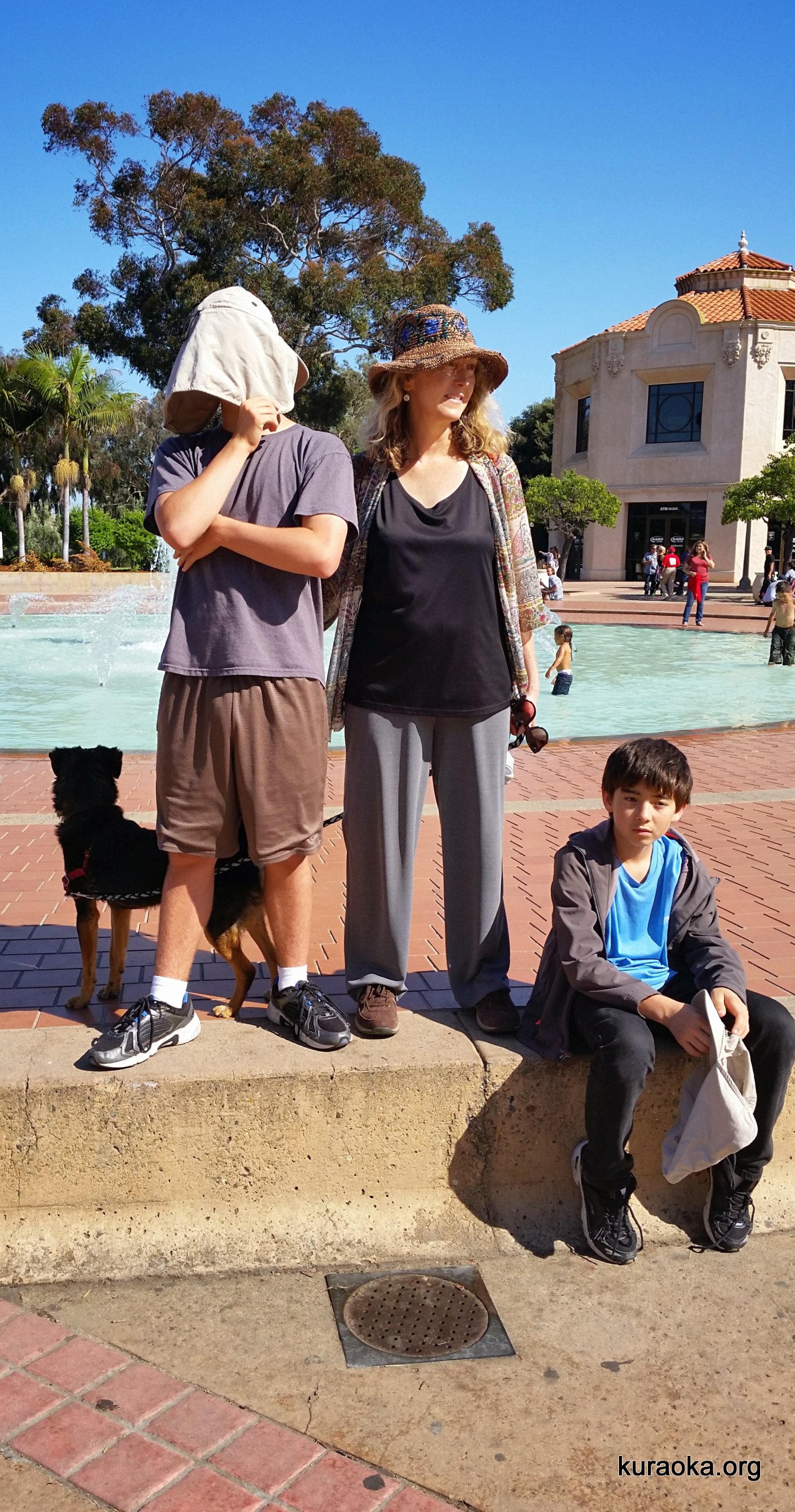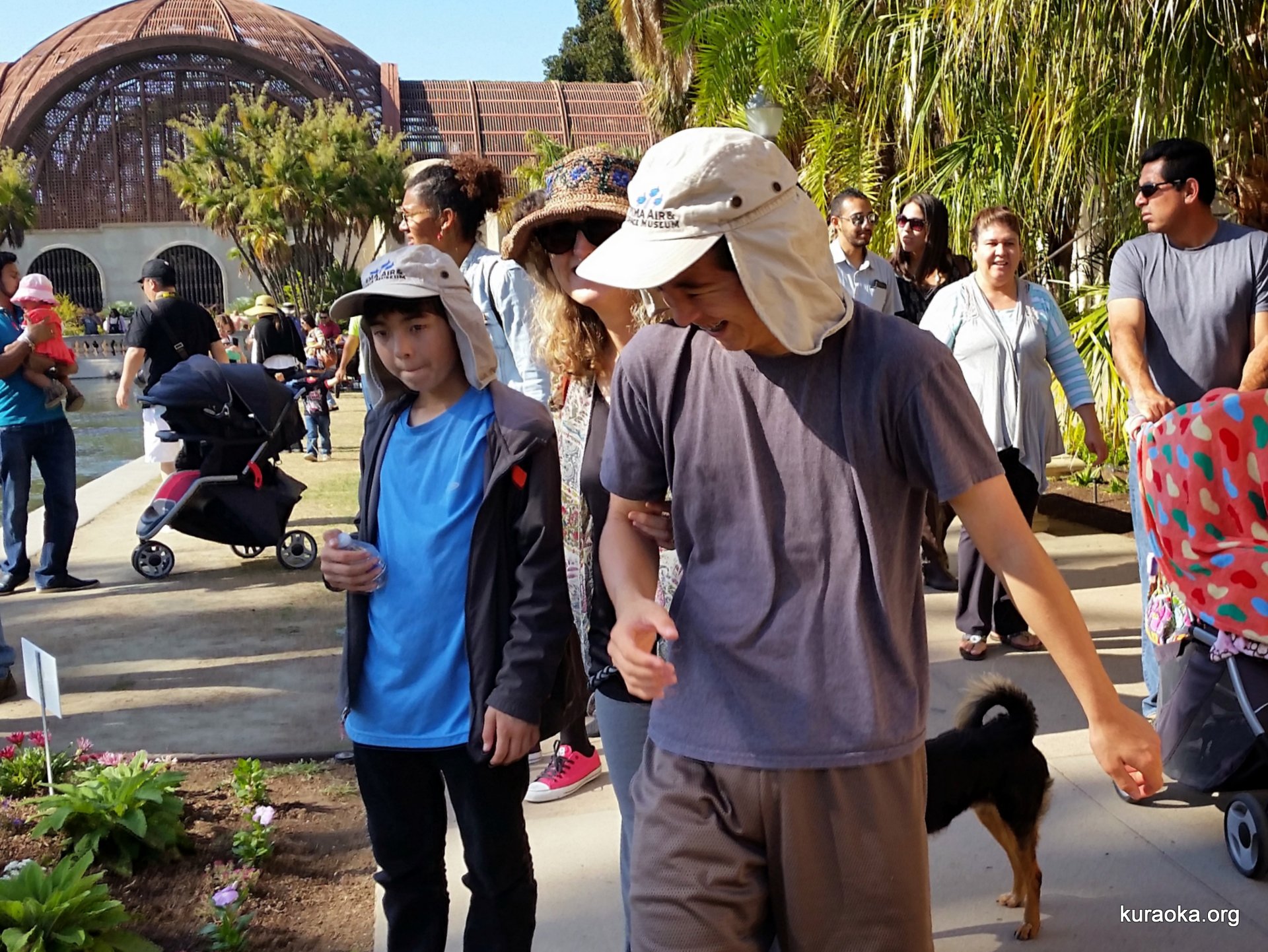 04-22-15: Shadow has a new Ducky! We know to the day how long he had his last Yucky Ducky: from October 27 2014 to March 31 2015. He is so happy to have a Ducky again!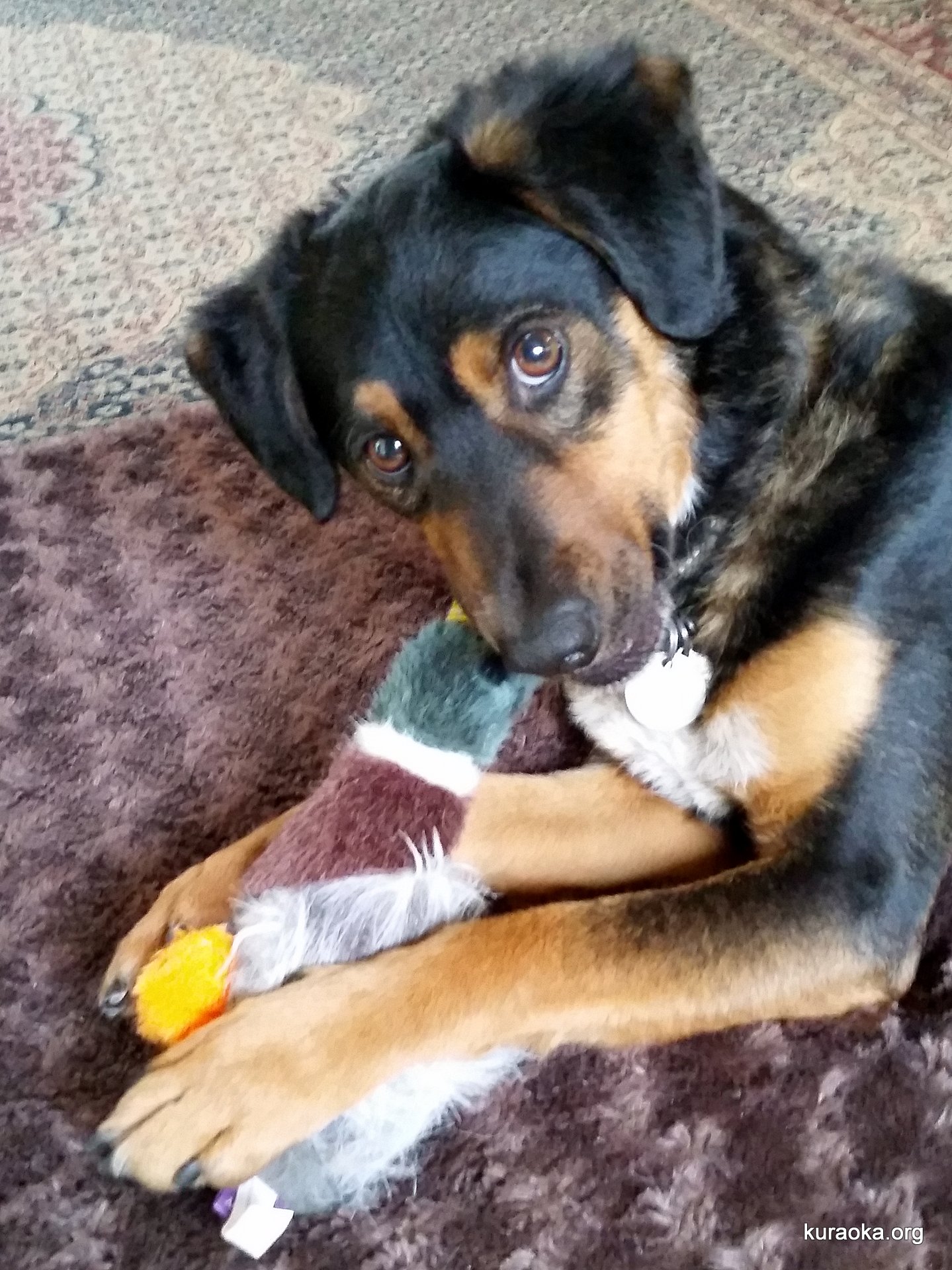 04-21-15: Happy Birthday to Ondine! Here she is celebrating with Barbara.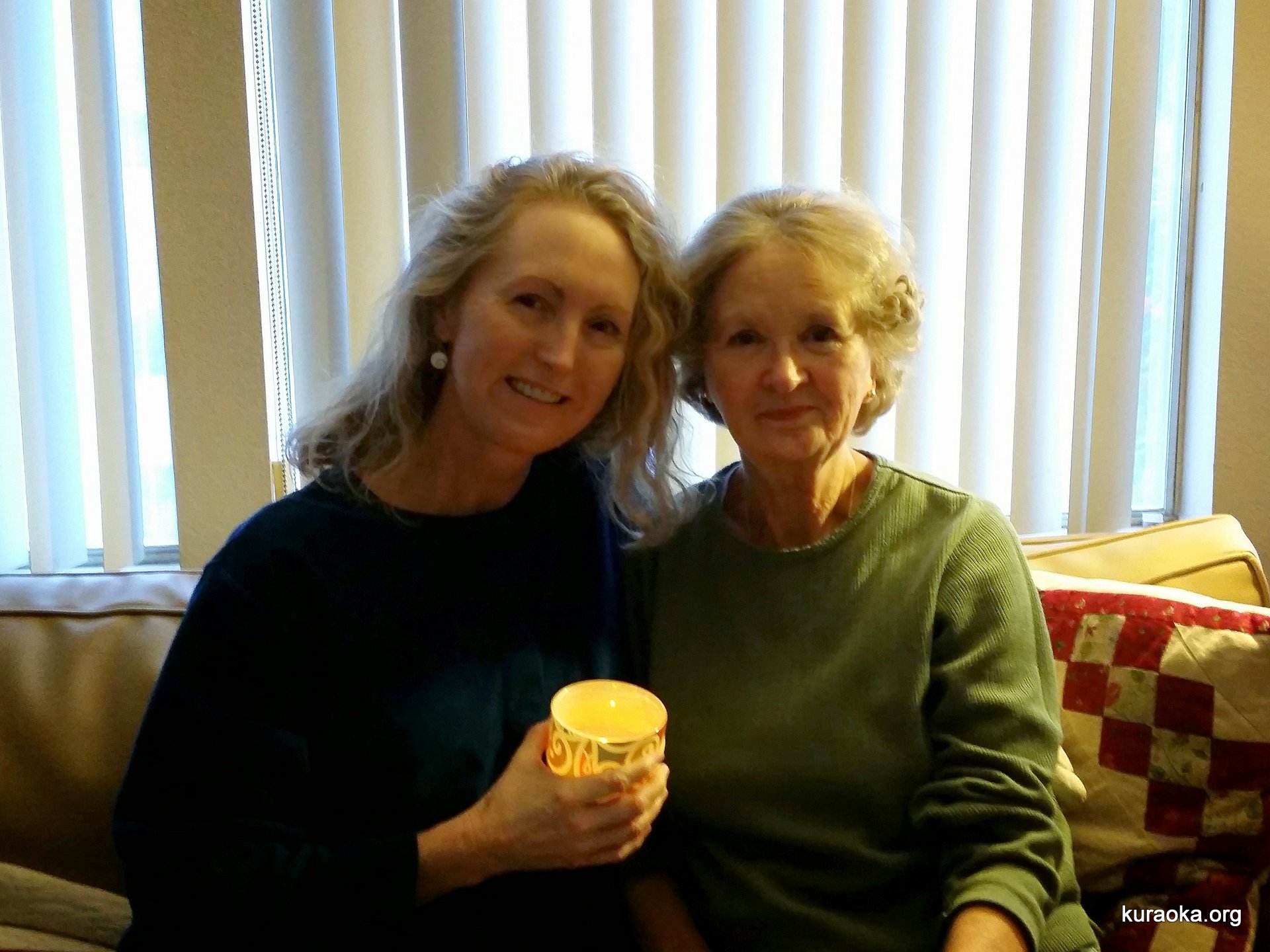 04-19-15: Happy Birthdays to Barbara and Ondine! To celebrate, we went to Izakaya Sakura on Convoy. It was superb! In fact, we were so busy enjoying the food that we completely forgot to take a picture of the birthday people! Here are Roy's "Sakuramen," Leo's udon, and John's yakiudon.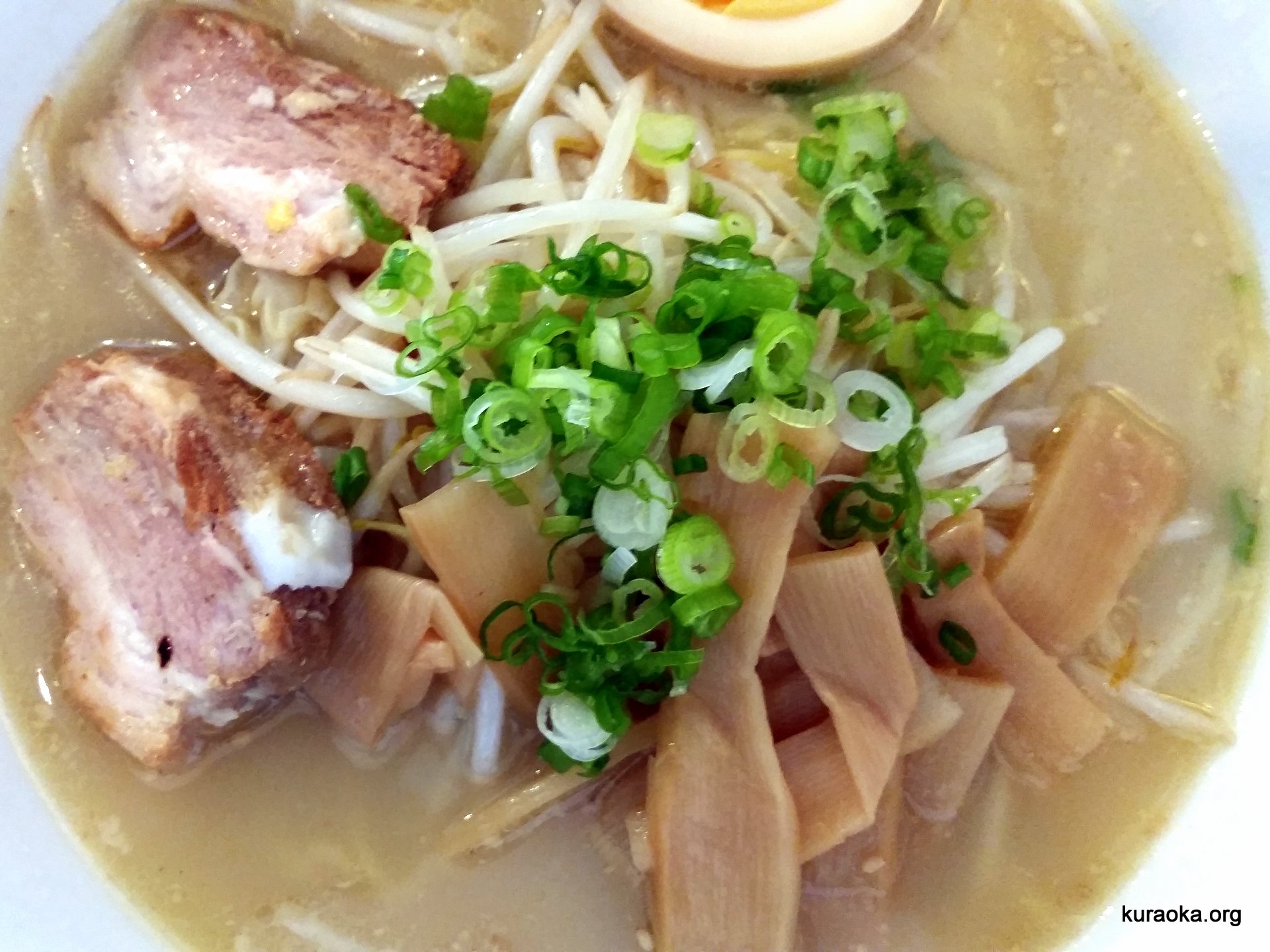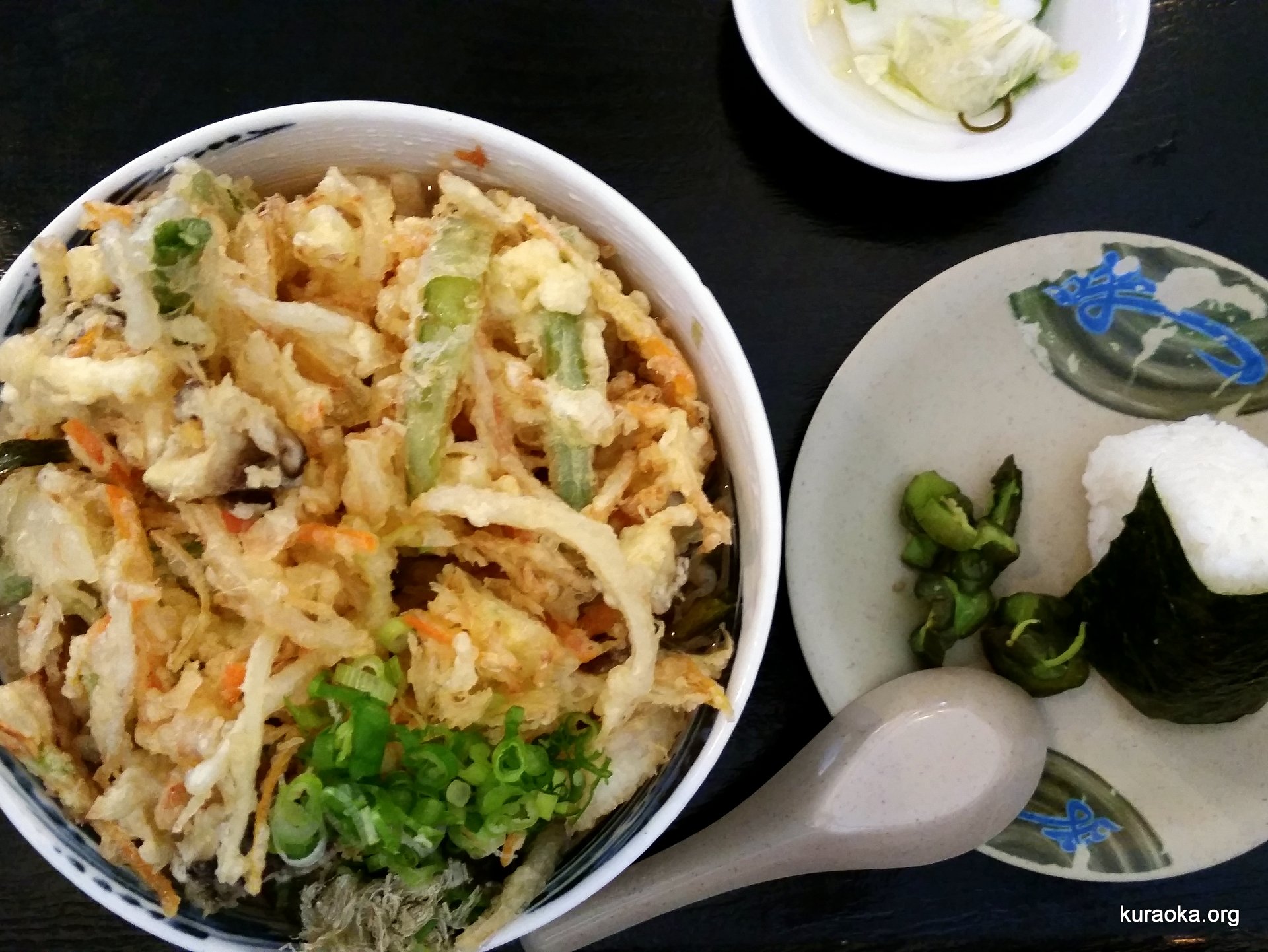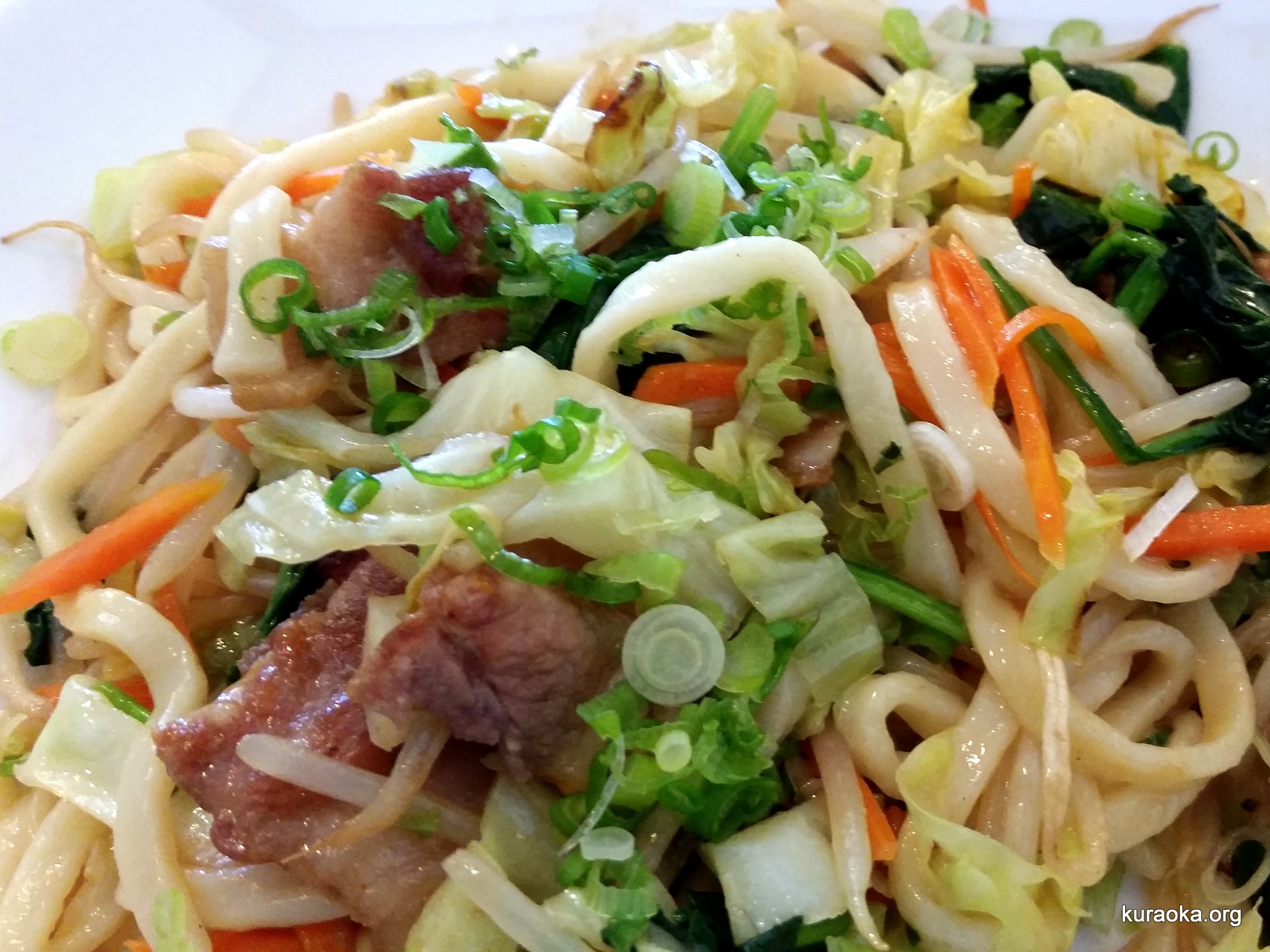 04-07-15: The recession ... ain't over. Coco's has closed most of its San Diego restaurants. We met for the very first time at a Coco's on Navajo Road, now long gone, and John often worked with partners over dinner at this recently shuttered Coco's in Clairemont Mesa. The facade reveals the brutal abruptness of the closure: a cheerfully branded poster proclaiming "NOW HIRING All Positions" competes with a stark, laser-printed "This location is now CLOSED" sign, while another hastily printed paper tells employees how to collect their final paychecks.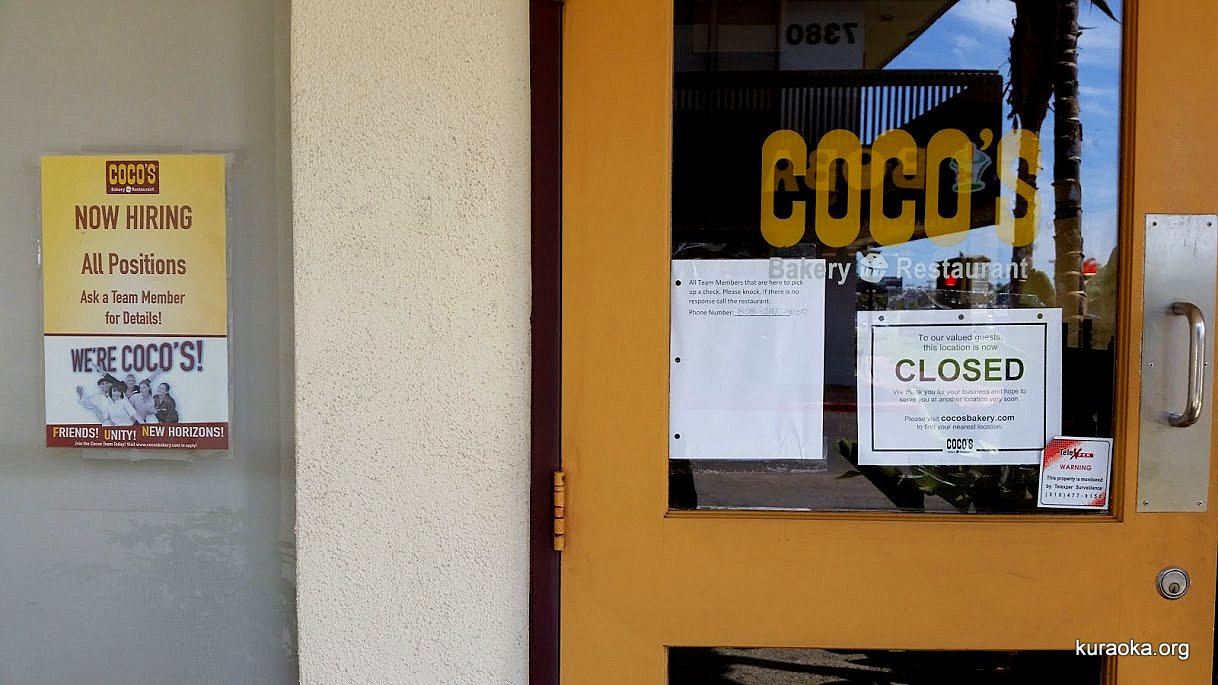 04-05-15: Easter fun! Roy and John were the Easter Bunny for Leo, hiding 98 plastic eggs in challenging places. Here's Leo on the hunt. And, Roy, turned head over heels by the festivities and some convoluted incident involving an exercise ball. (The nails are the result of falling asleep in Tech Theater class.) Finally, in the Springtime spirit, a persimmon blossom. We'd never before really noticed the tiny, subtle chartreuse flowers that give birth to such fiery Fall orangeness.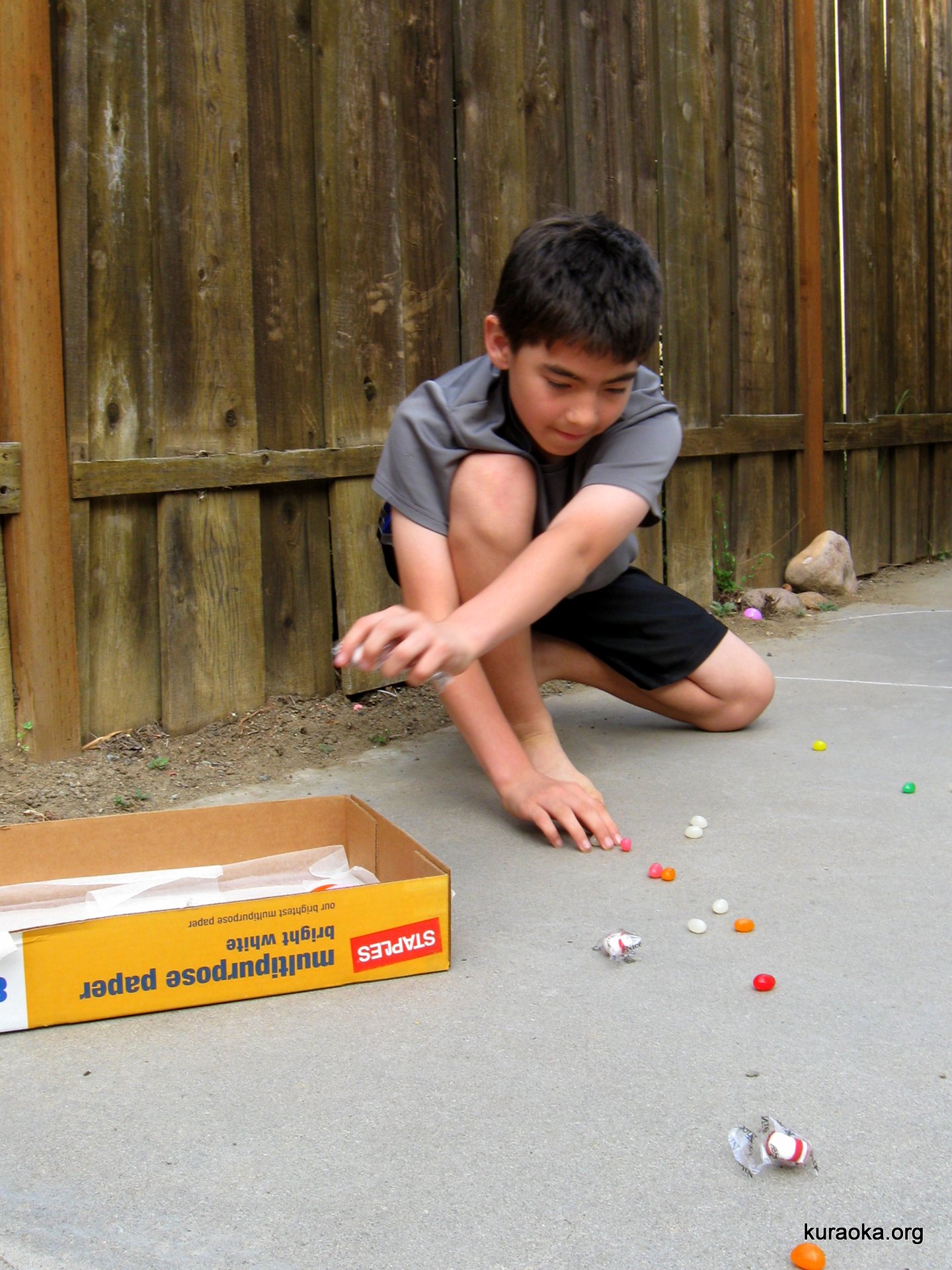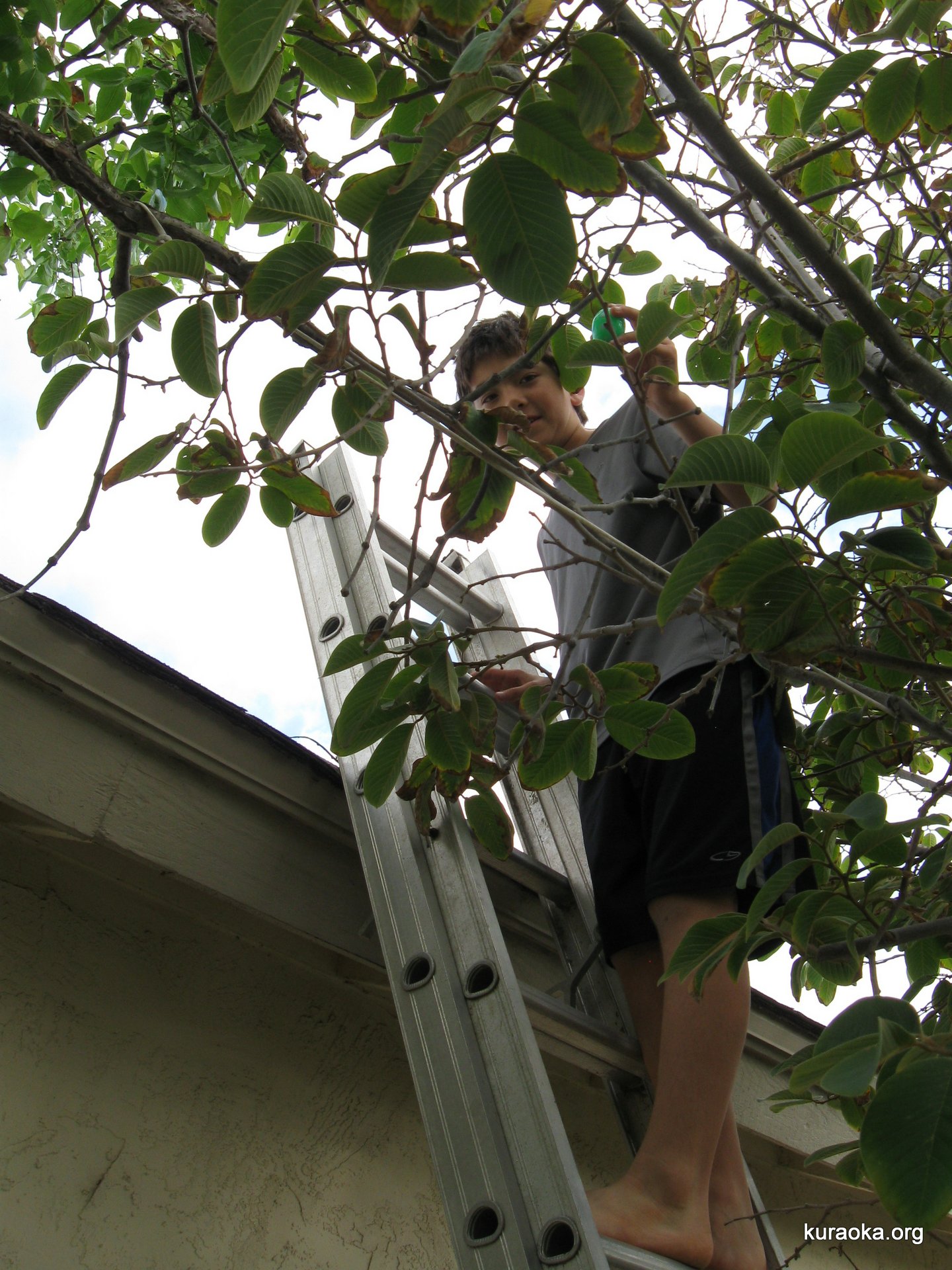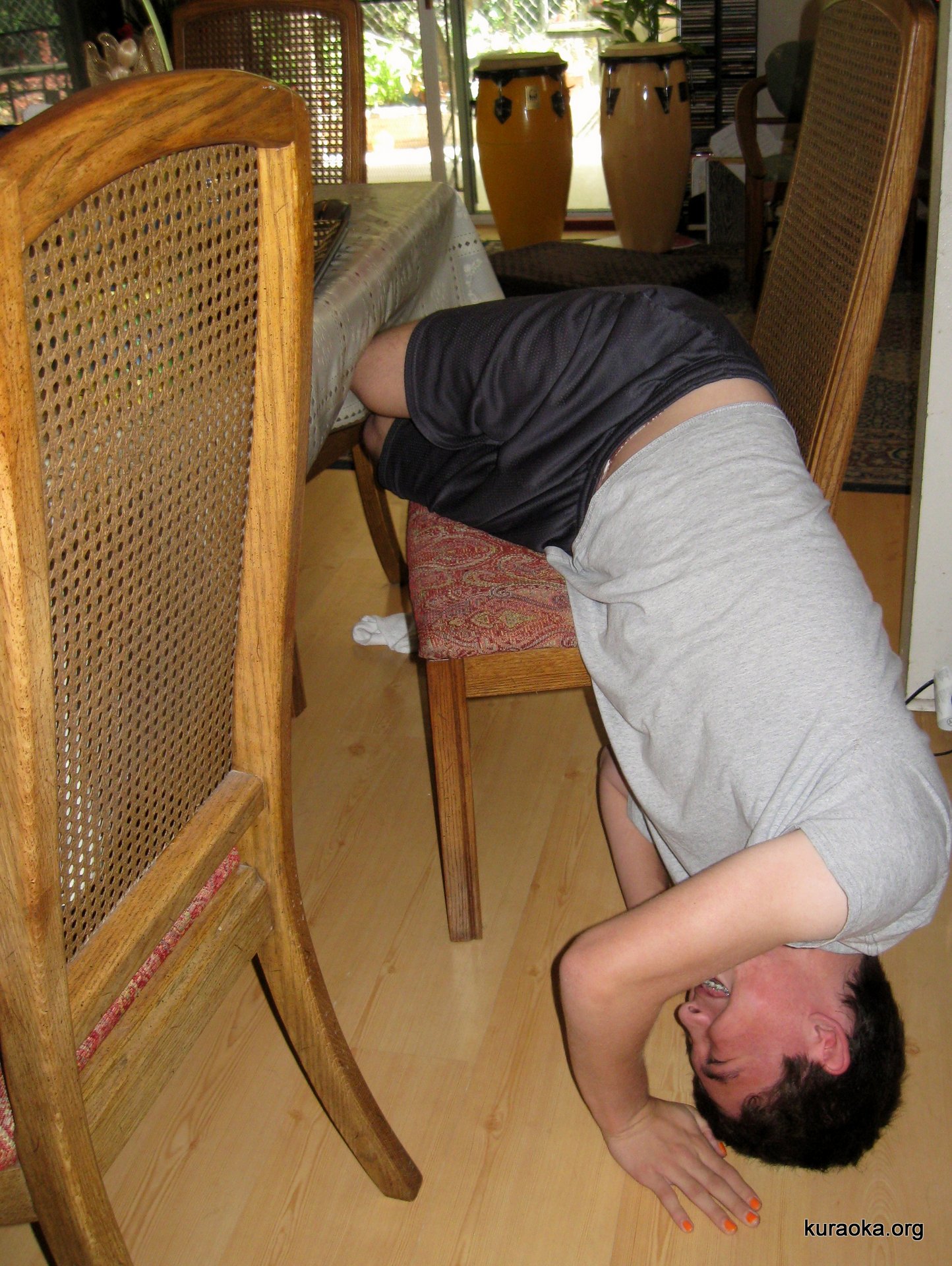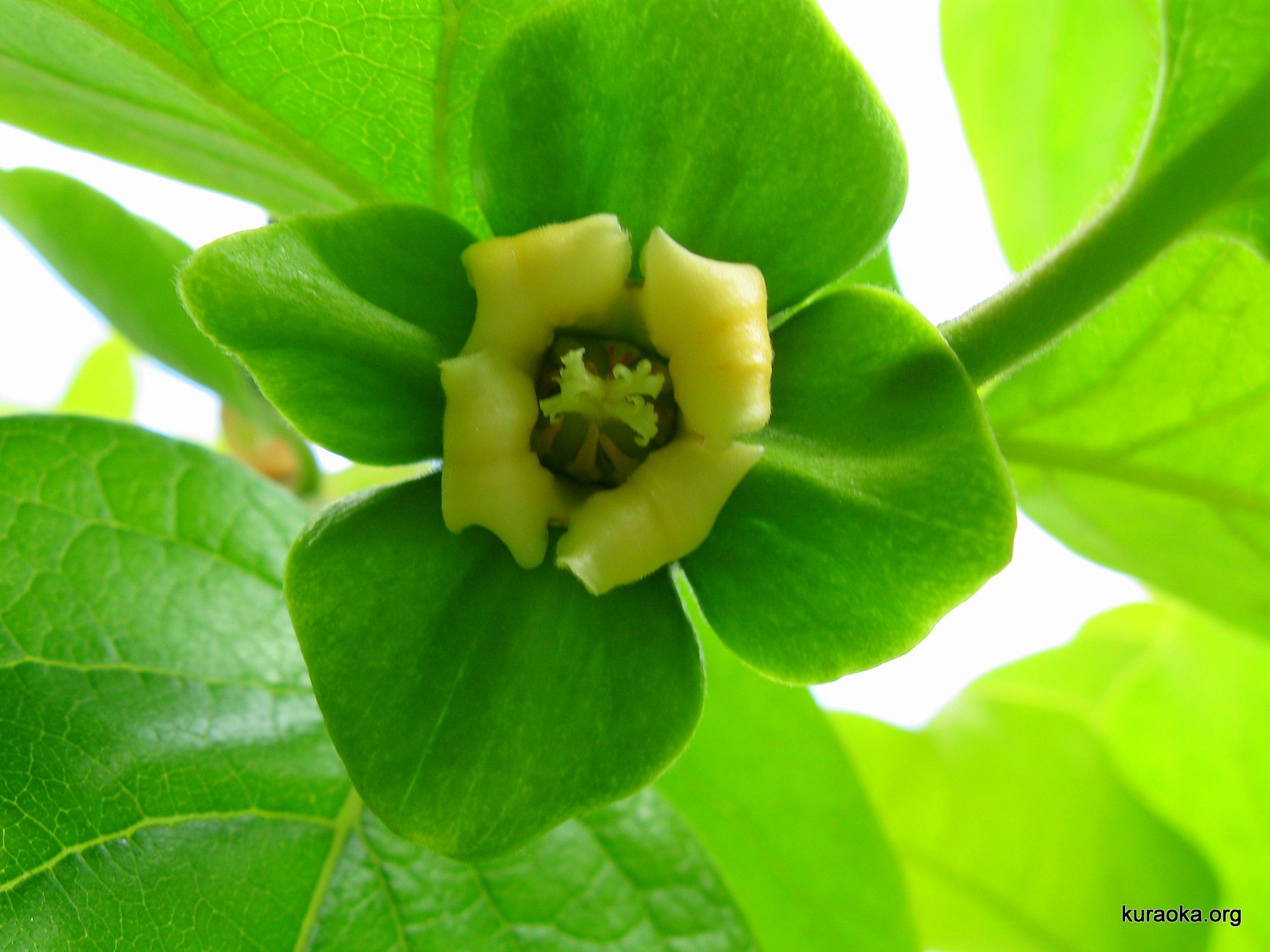 04-01-15: Leo's new rolling case for school. Leo's handsome new Heys Crown III rolling briefcase arrived, and he emptied his backpack into it. We hope this will help him stay organized. When Grammy came, Leo proudly showed off his new rolling briefcase.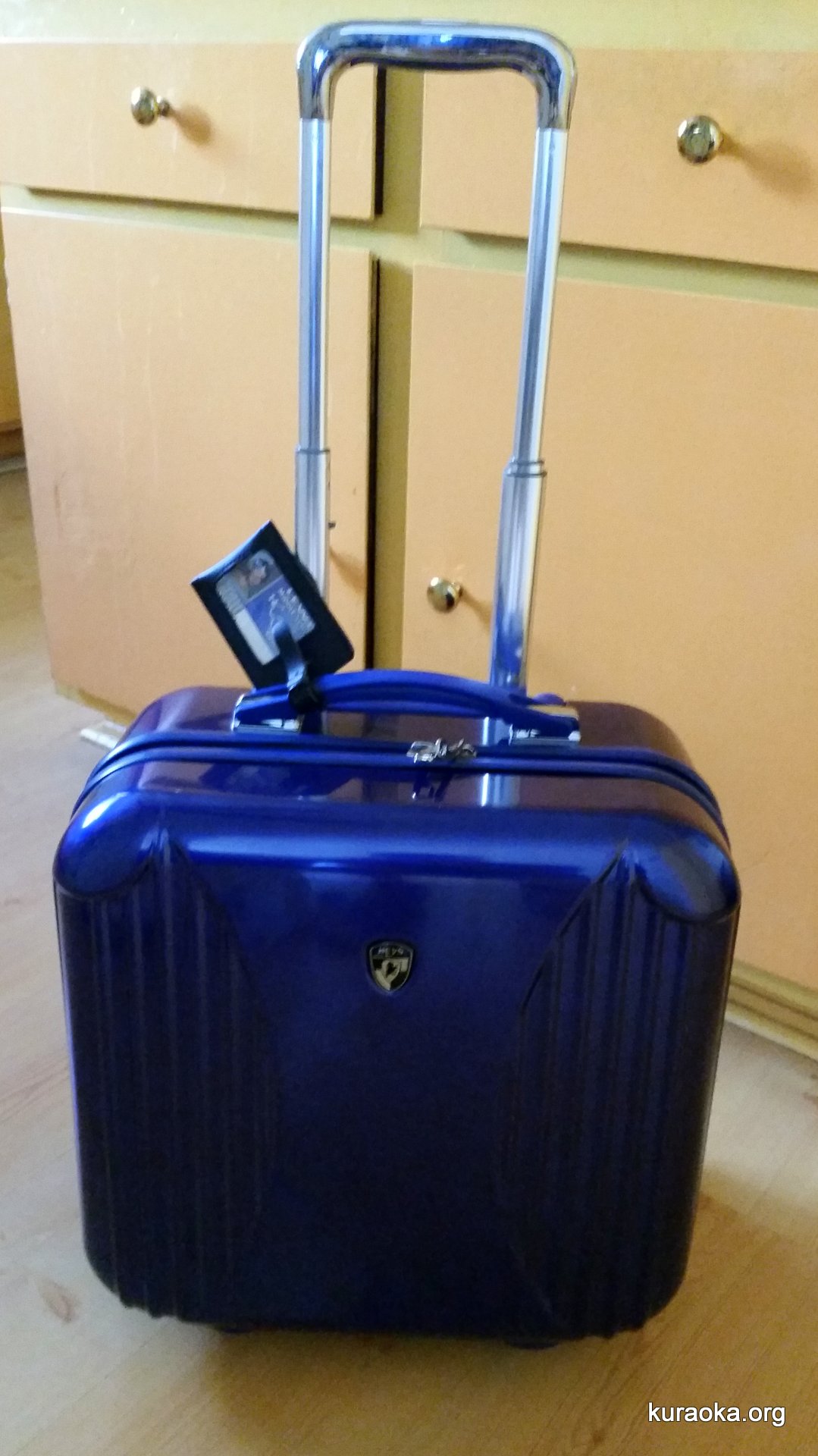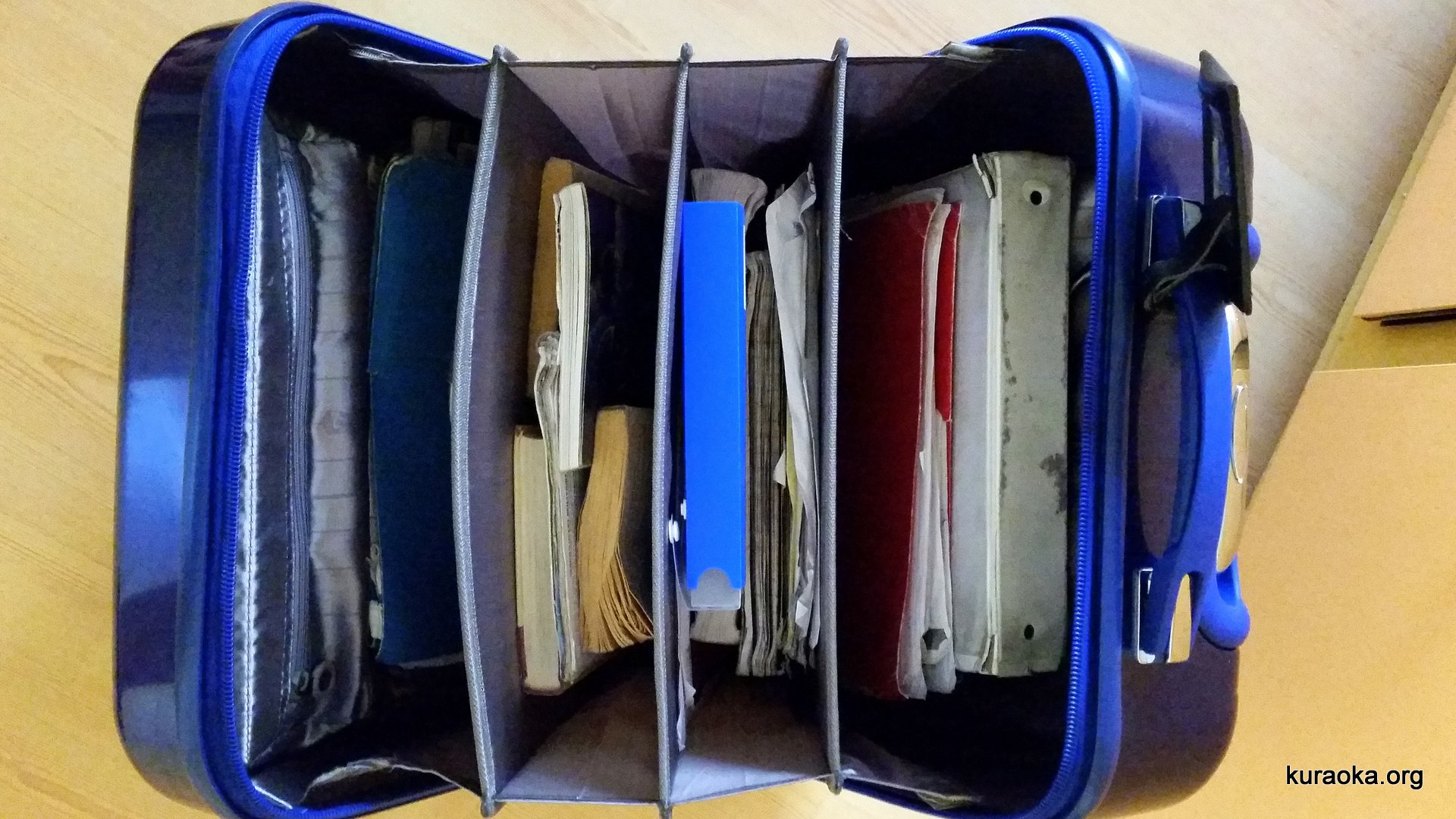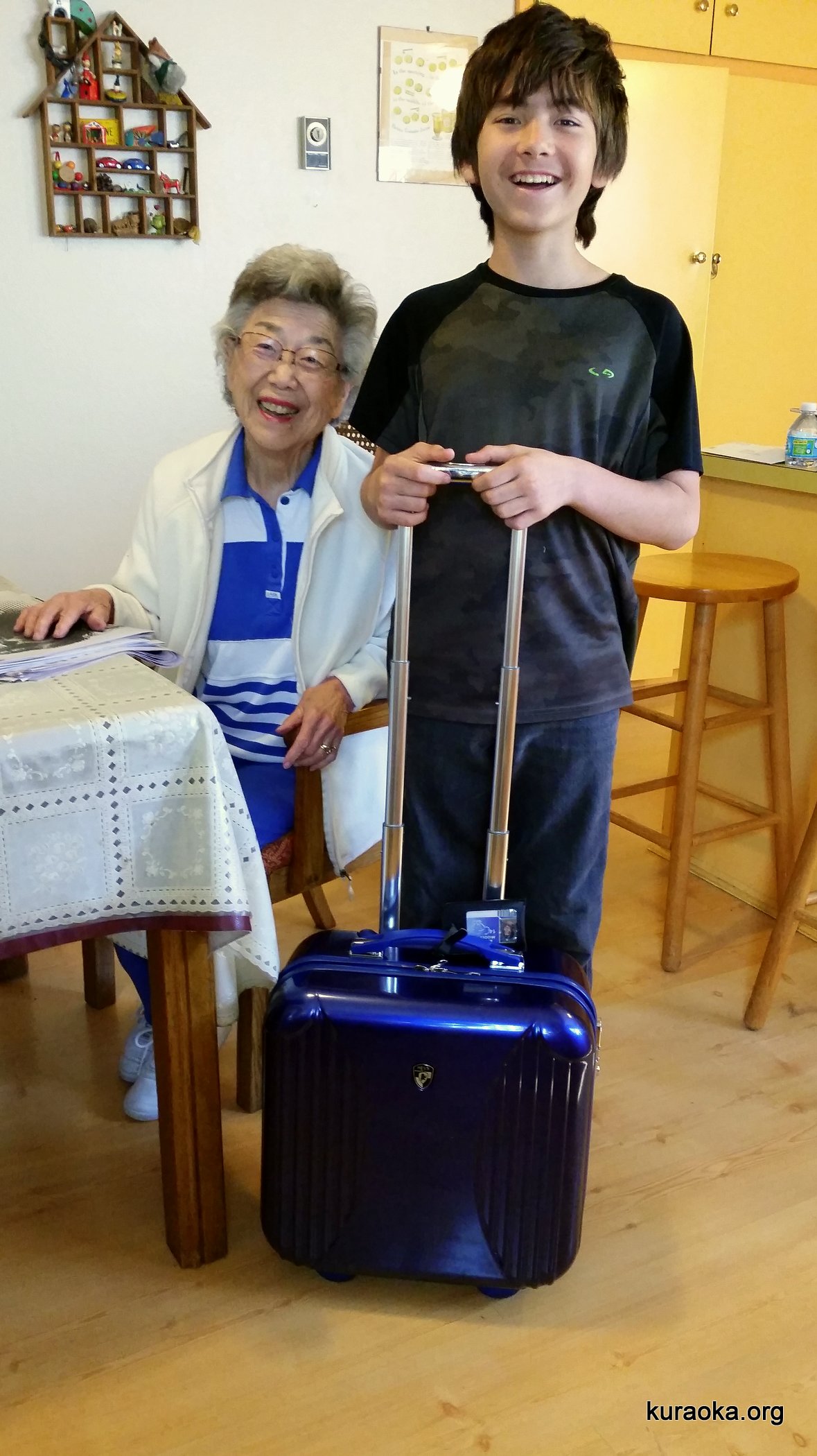 03-31-15: Chew Tuff Dragon vs Dog. After about four and a half months, Shadow's Migrator duck, aka Yucky Ducky, finally reached a point of no return. So we gave him this toy from Target, with "Chew Tuff Technology (TM)." Which, according to the tag, "adds a super tough, durable liner to the toy making it strong enough to stand up to even the toughest play. Dogs are tough, but Chew Tuff (TM) is tougher!" Um, yeah, not so much. Here's the toy all hopeful and new, two shots of Shadow playing, and the toy about 30 minutes later. In less than an hour, it was a limp fabric shell, the stuffing strewn all over the family room.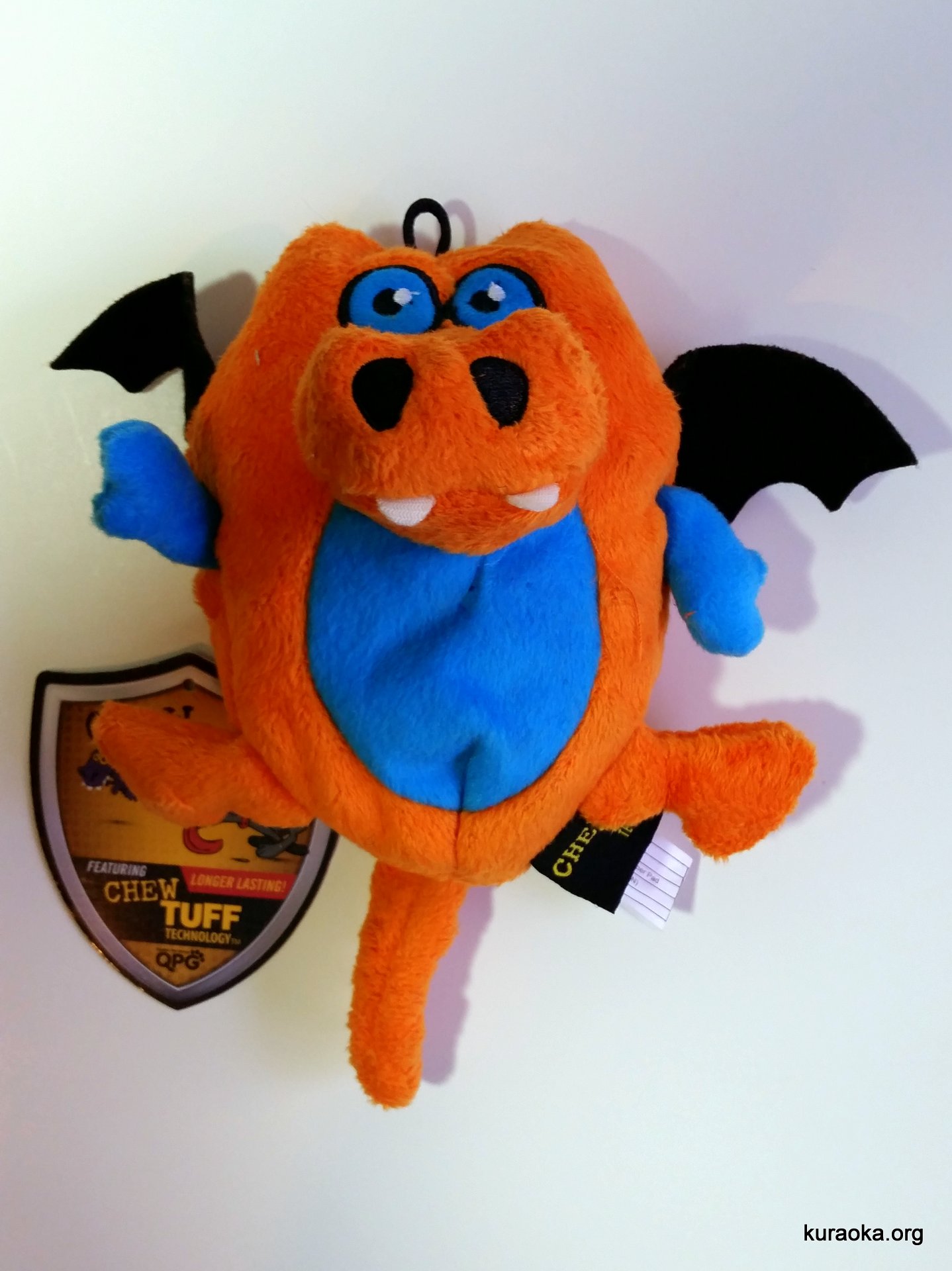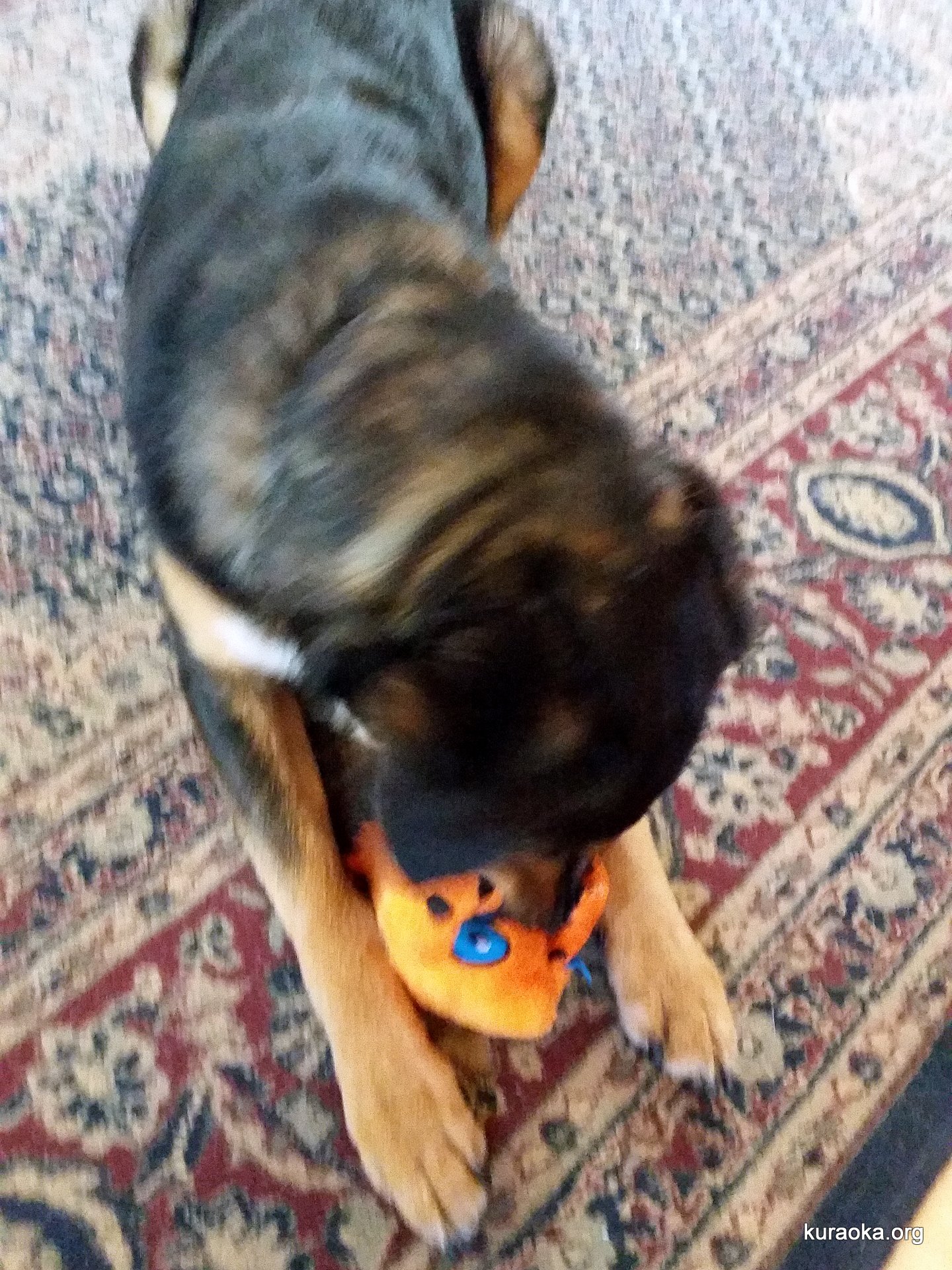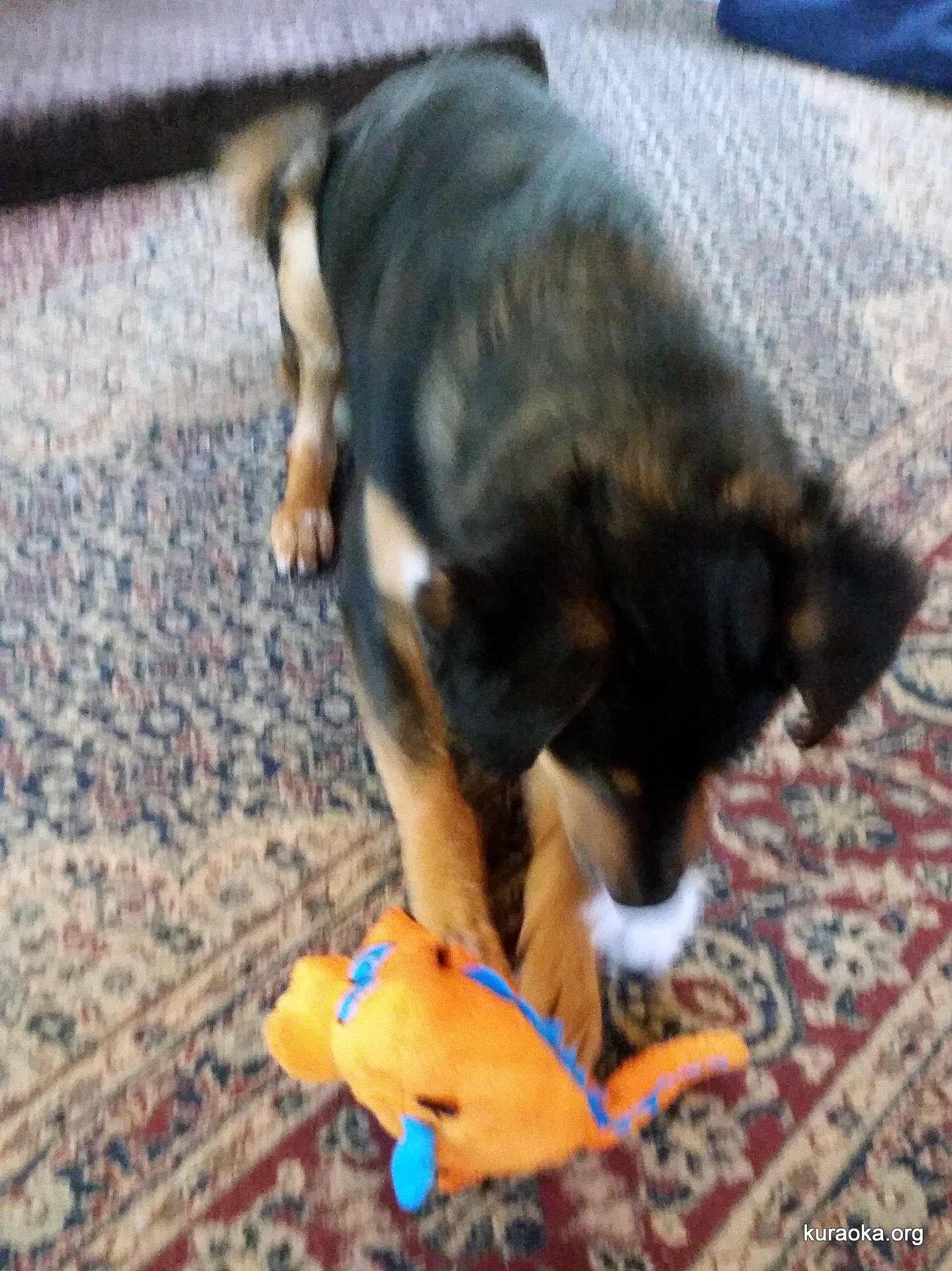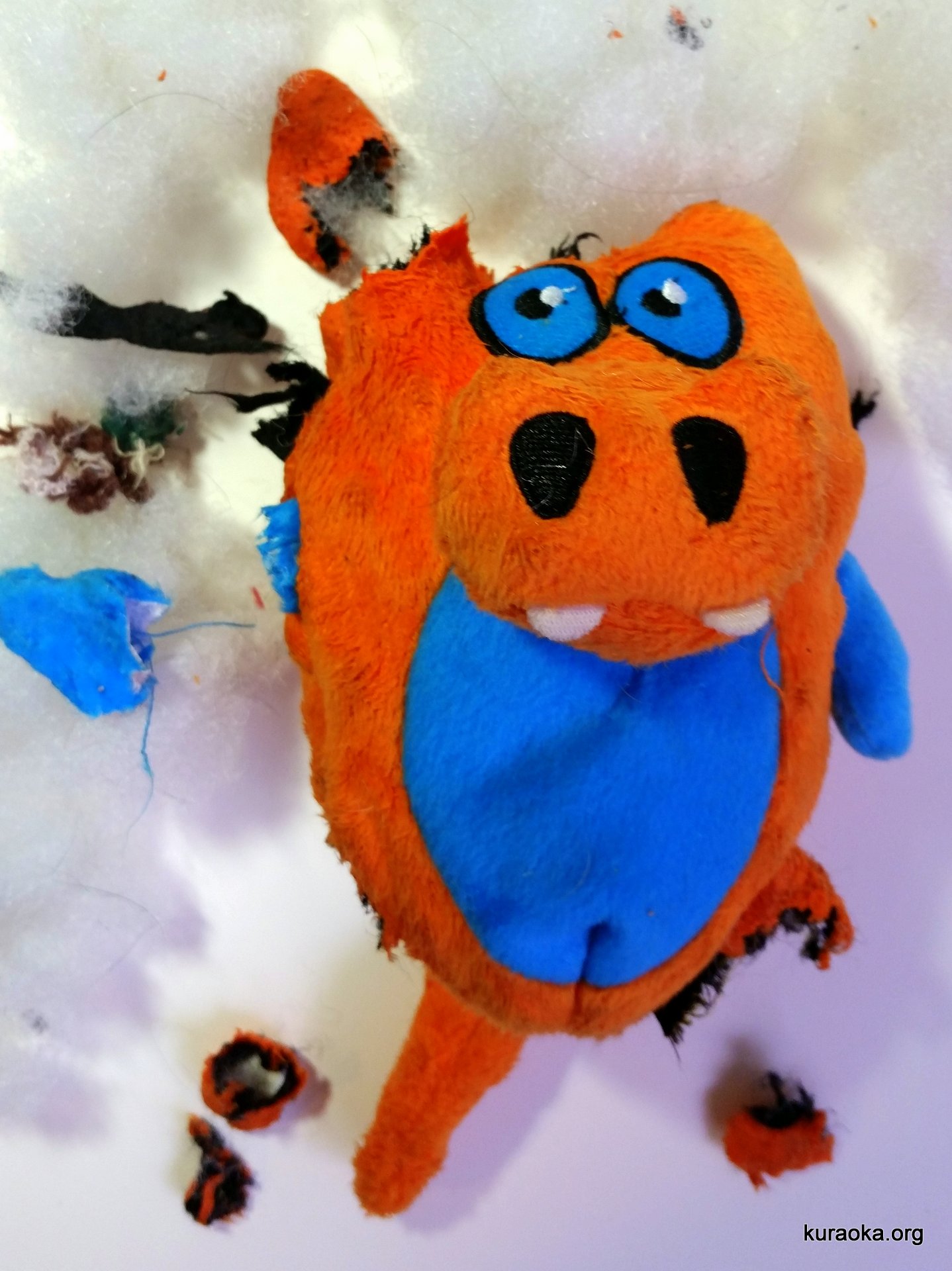 03-28-15: Anniversary lunch! Here we are at Tajima ramen bar in Hillcrest, a great little place offering gluten-free ramen! Starting with Roy at front left and proceeding clockwise, that's Barbara, Ondine, Leo, and John in the front right. And, John snapped a quick shot of his Tajima Ramen with chasu pork and extra veggies.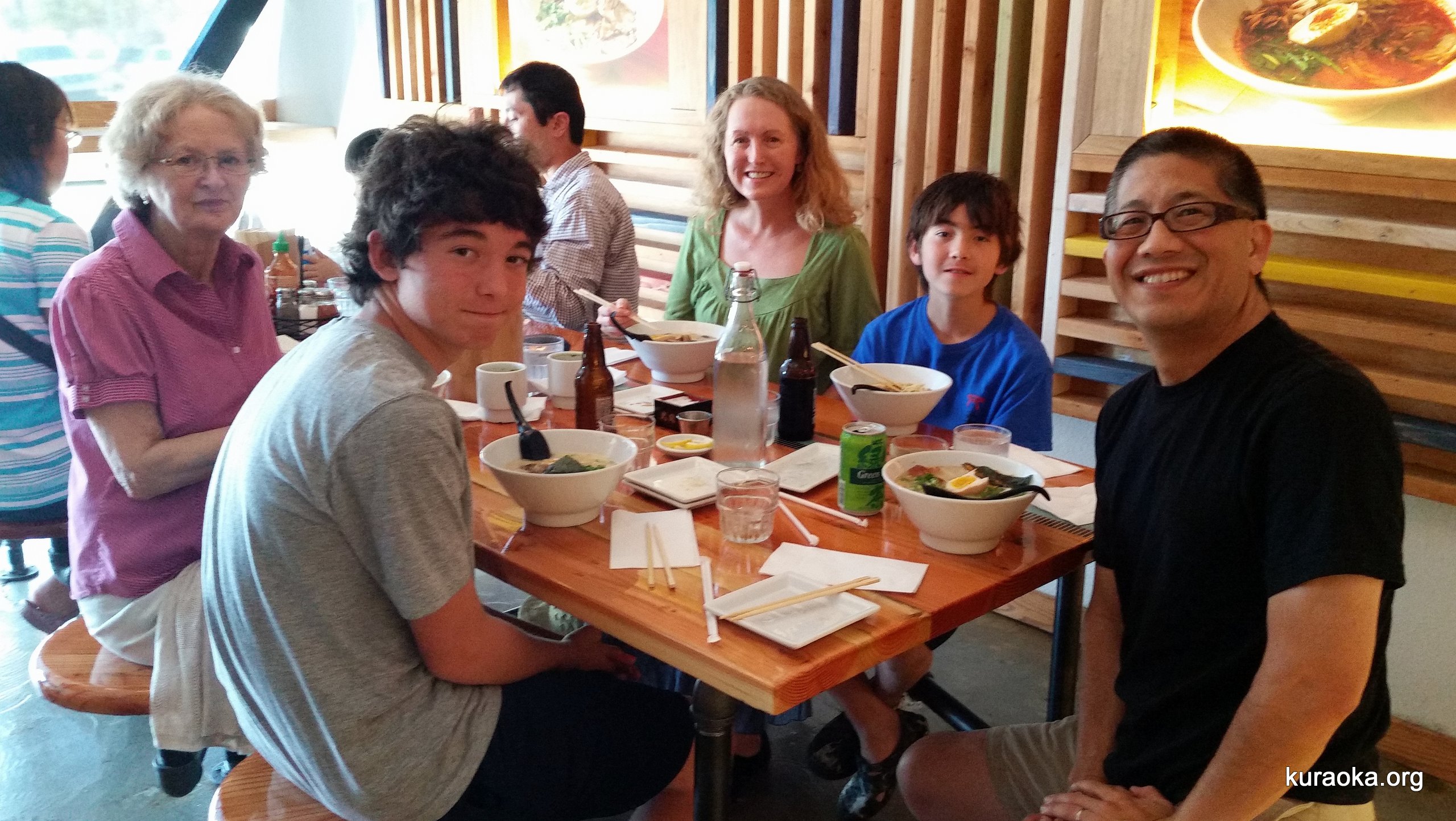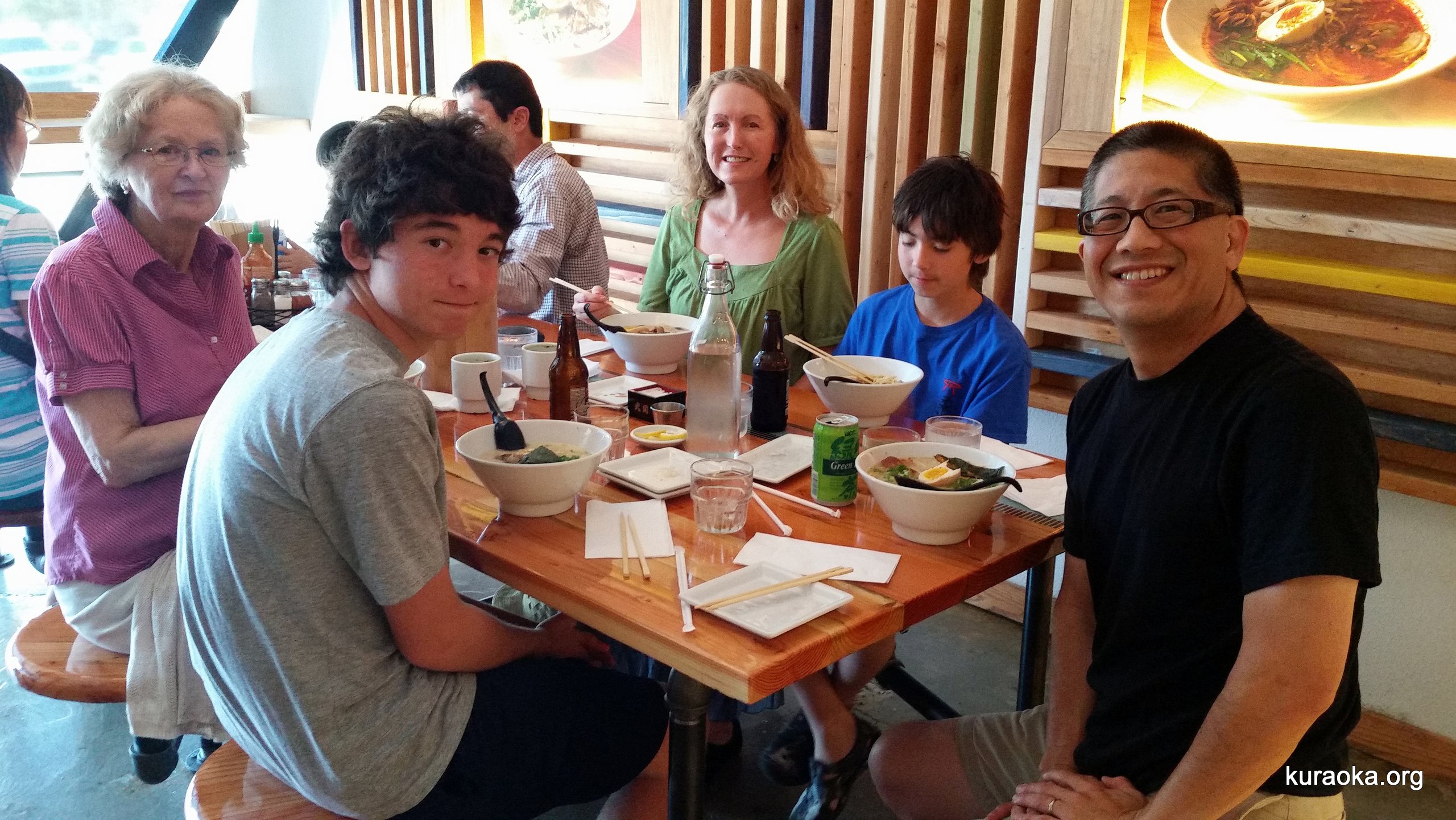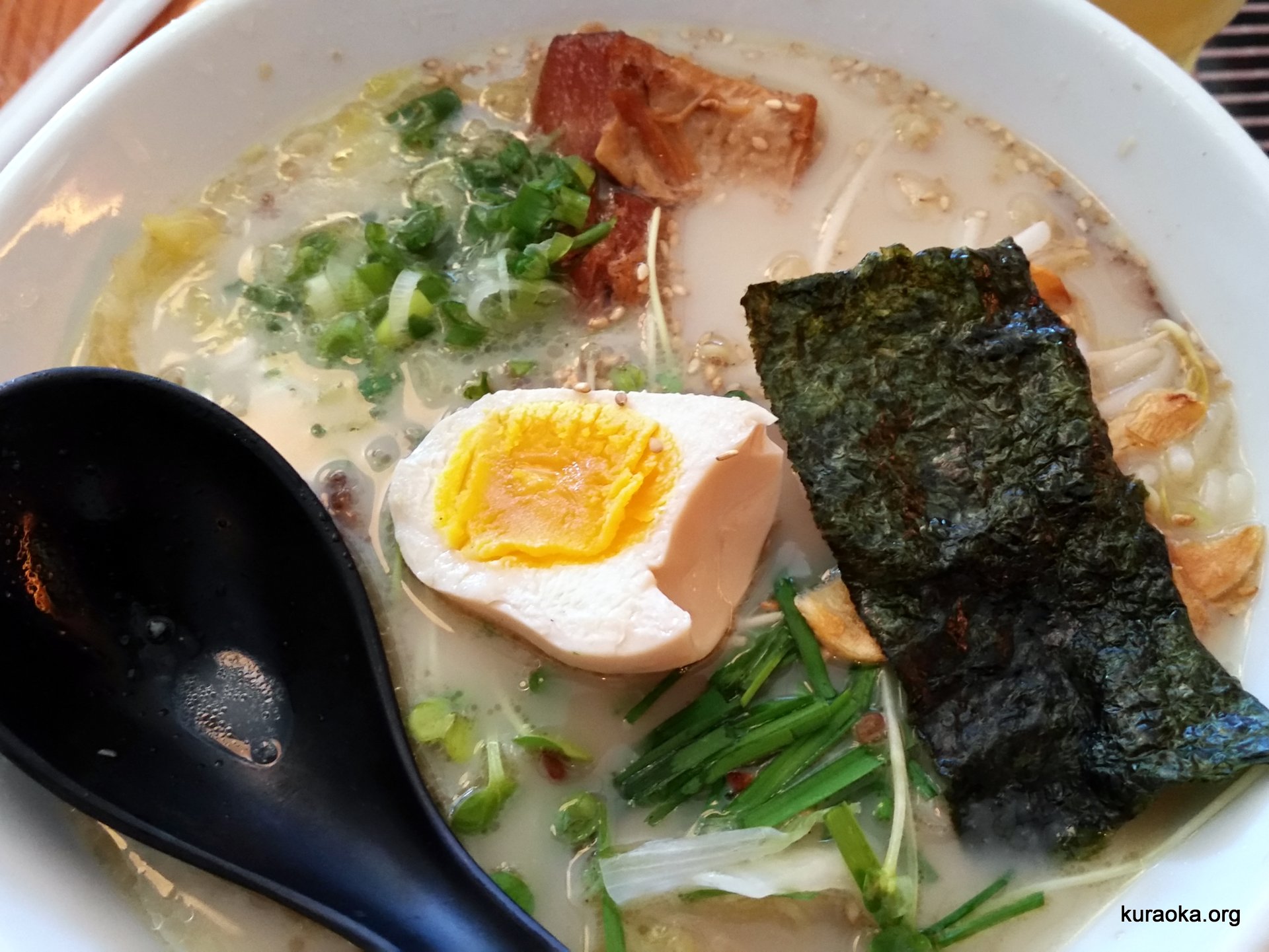 03-24-15: Sayonara Hibiki! It was sad to say goodbye to Hibiki; we'd really enjoyed having him join our family. Here are Roy and Hibiki in the parking lot of Patrick Henry High School, Hibiki about to rejoin his classmates clustered by the admin building with their rolling suitcases. And now, time for one final wave goodbye.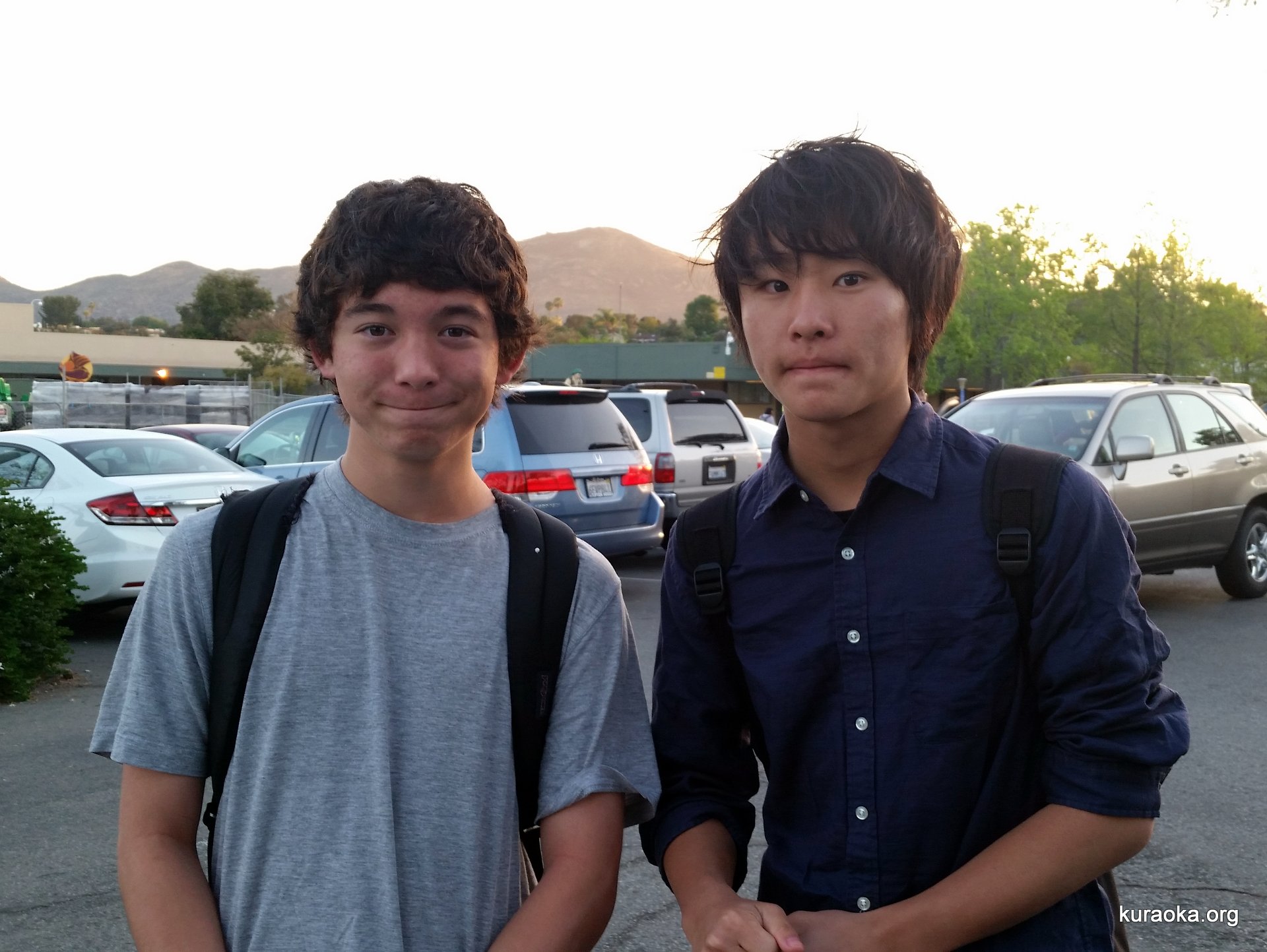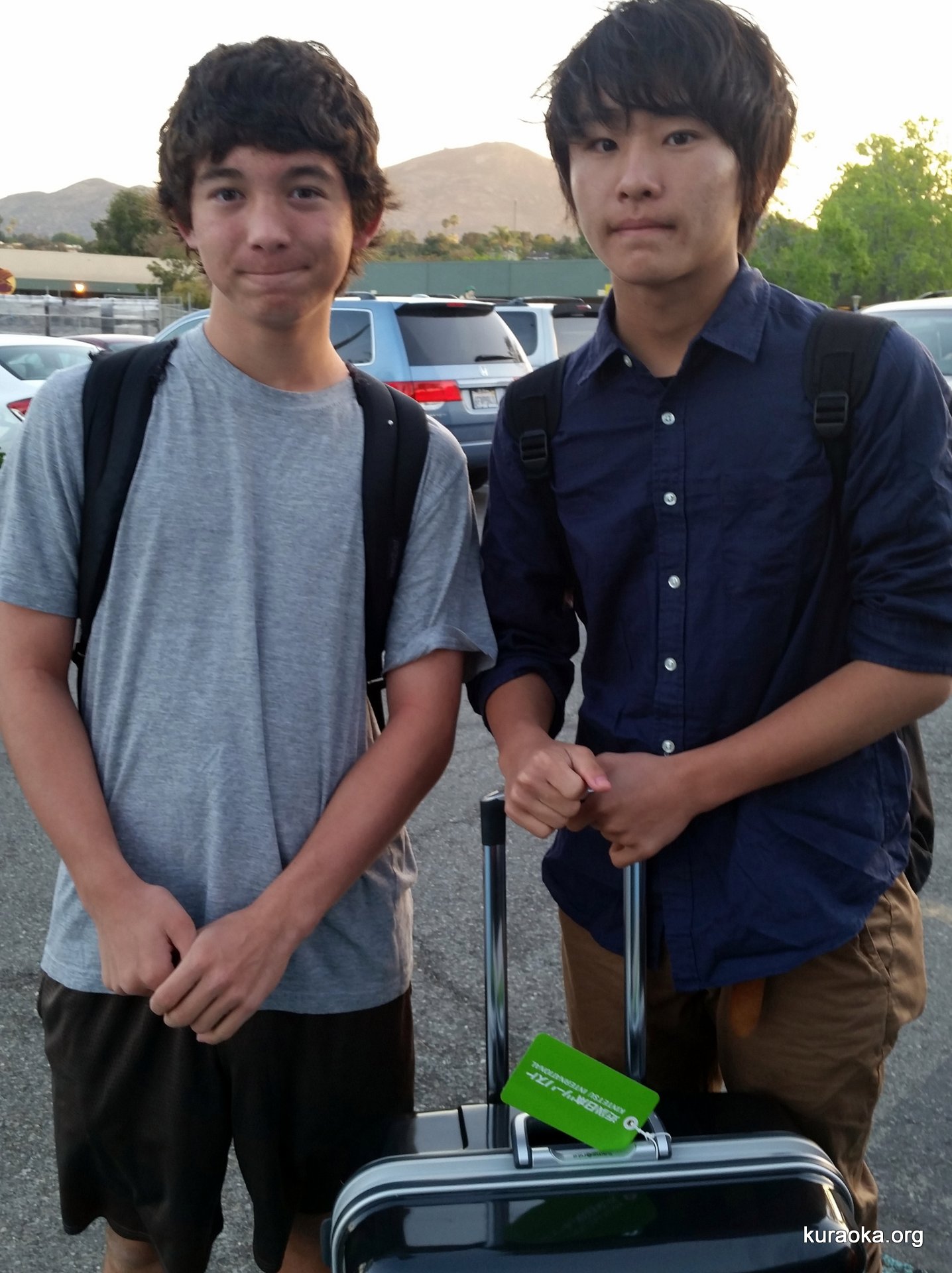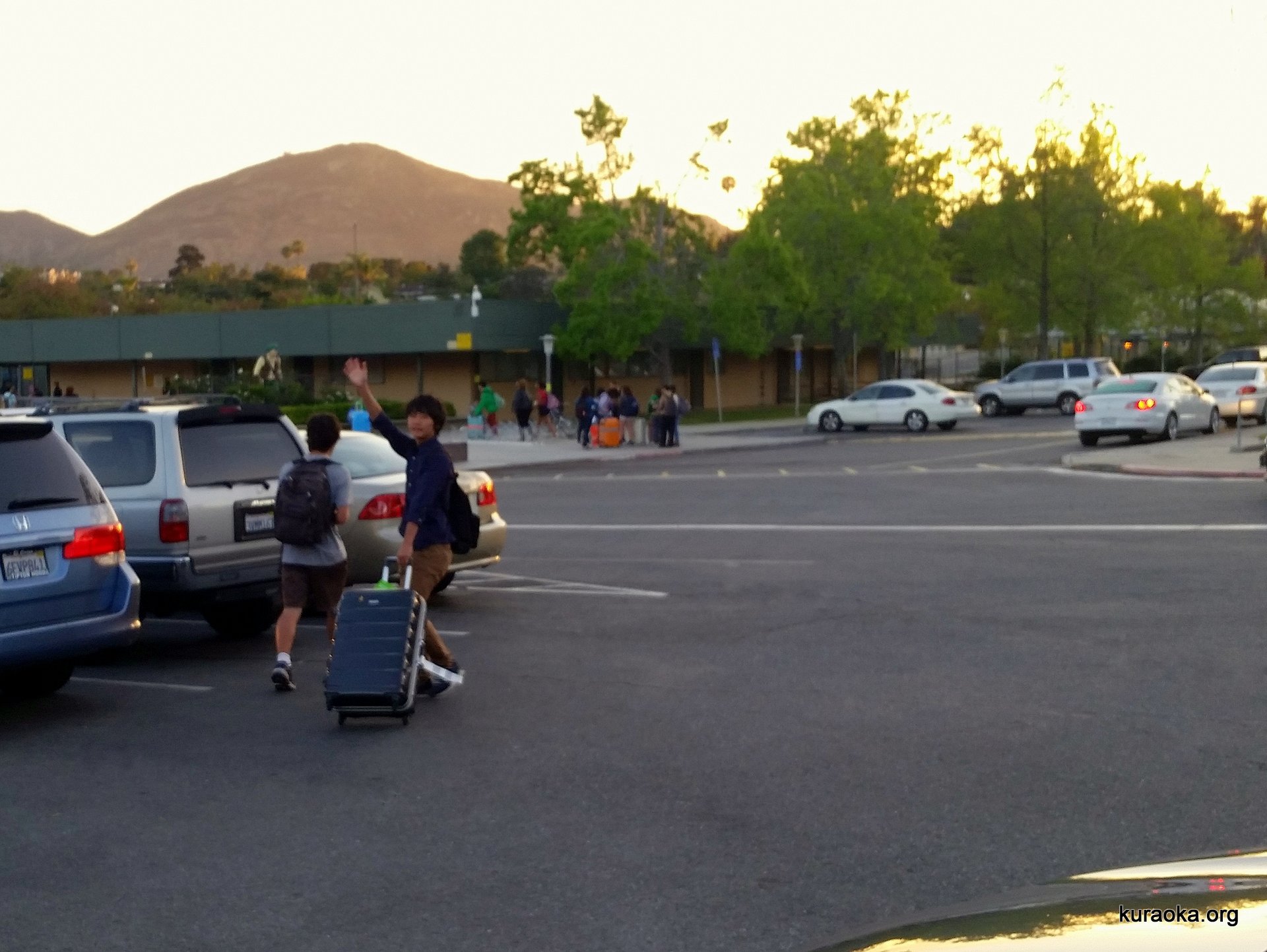 03-23-15: Hibiki at Anny's Fine Burgers, a superb burger joint! For his last dinner in San Diego, we took Hibiki to Anny's Fine Burgers in Santee for some of the best burgers in town. Here's John's California Burger with fresh avocado and bacon; Roy had a bacon burger and Hibiki had a cheeseburger. Yum! With food that good in front of us, it's hard to get people posing with pleasant smiles for the camera. In that first photo, Leo had just taken a bite of the cajun fries, thinking the reddish coloring was just ordinary seasoning. It was not ordinary seasoning. It was super spicy! Everything was delicious!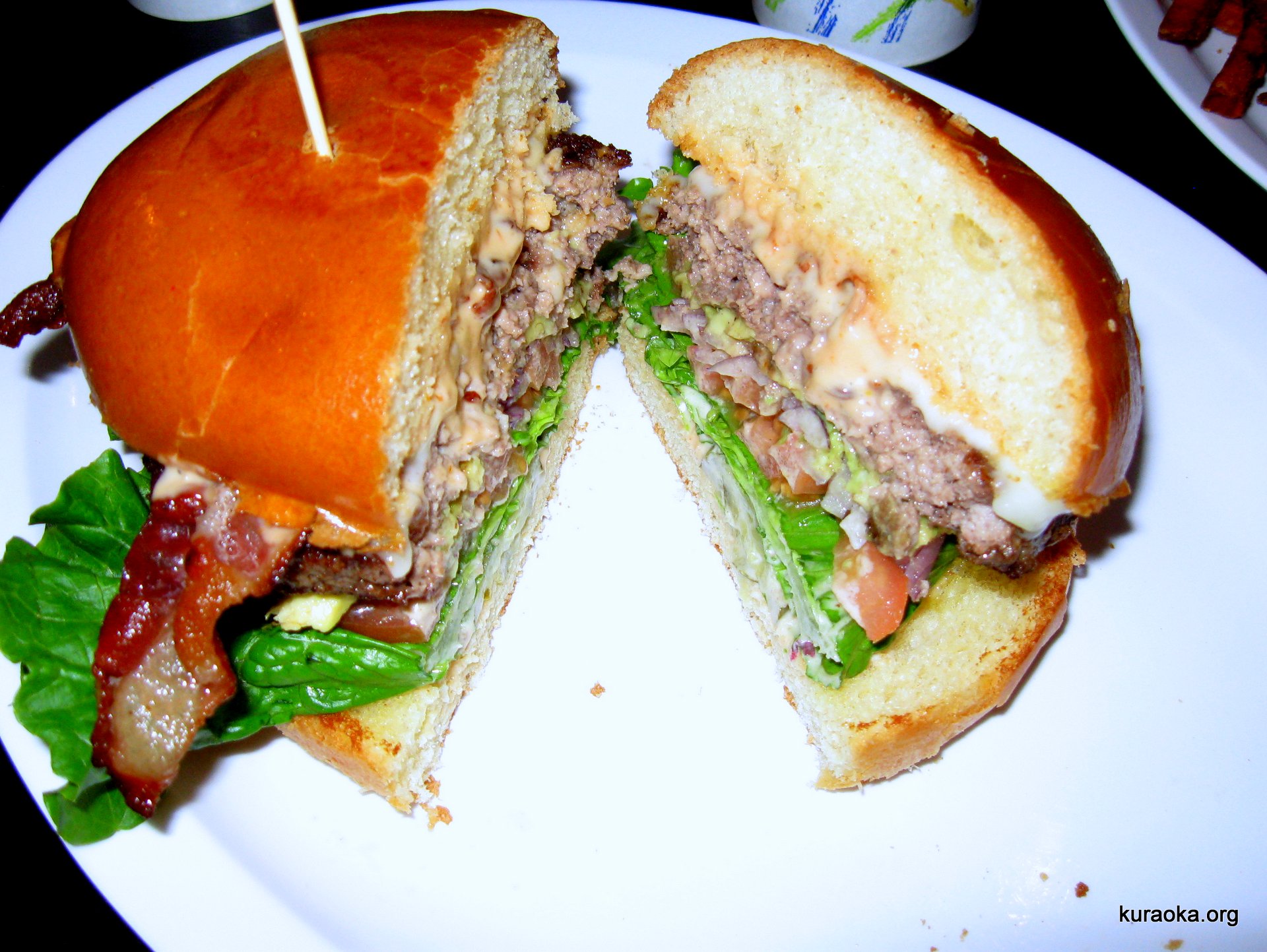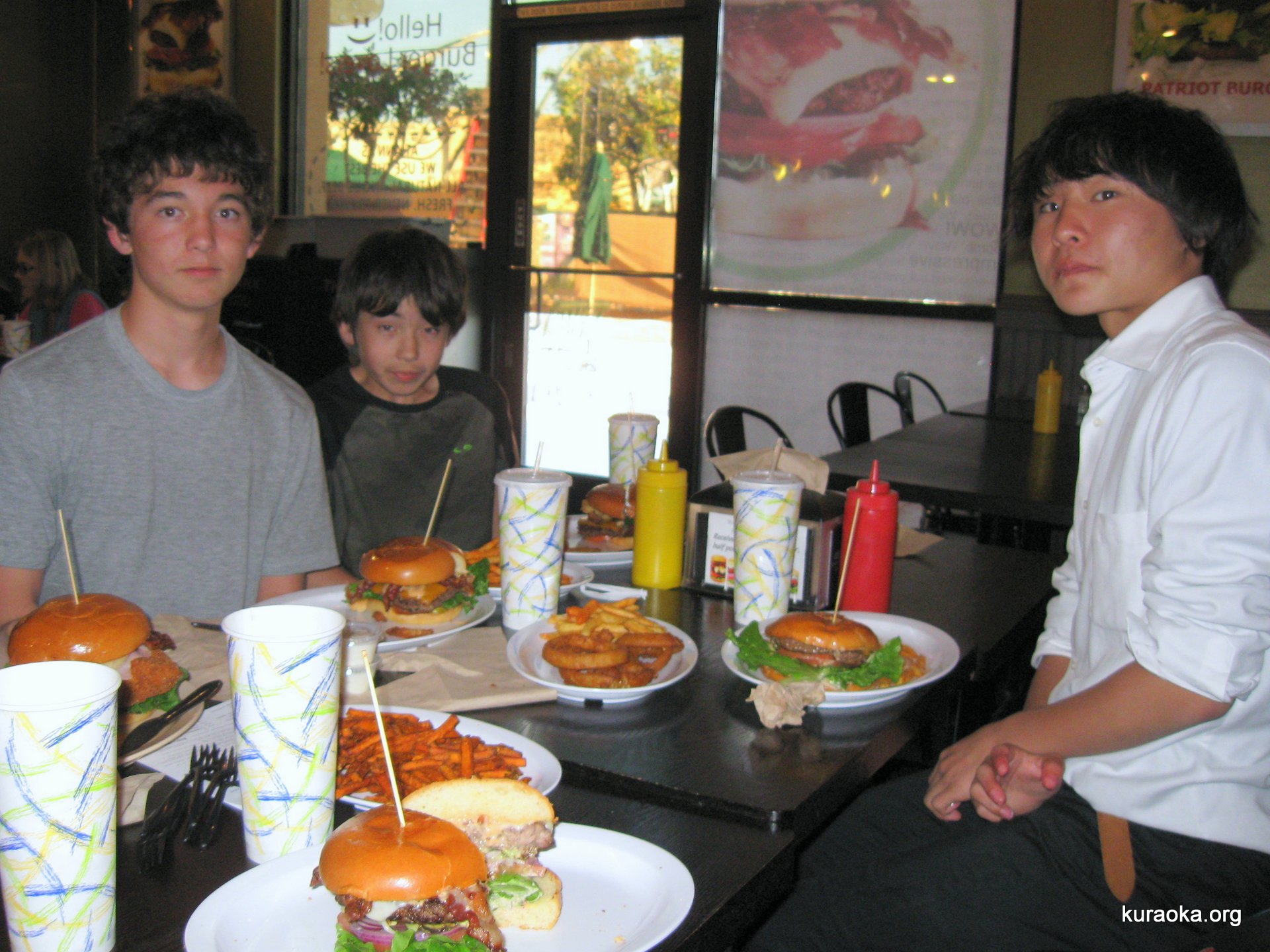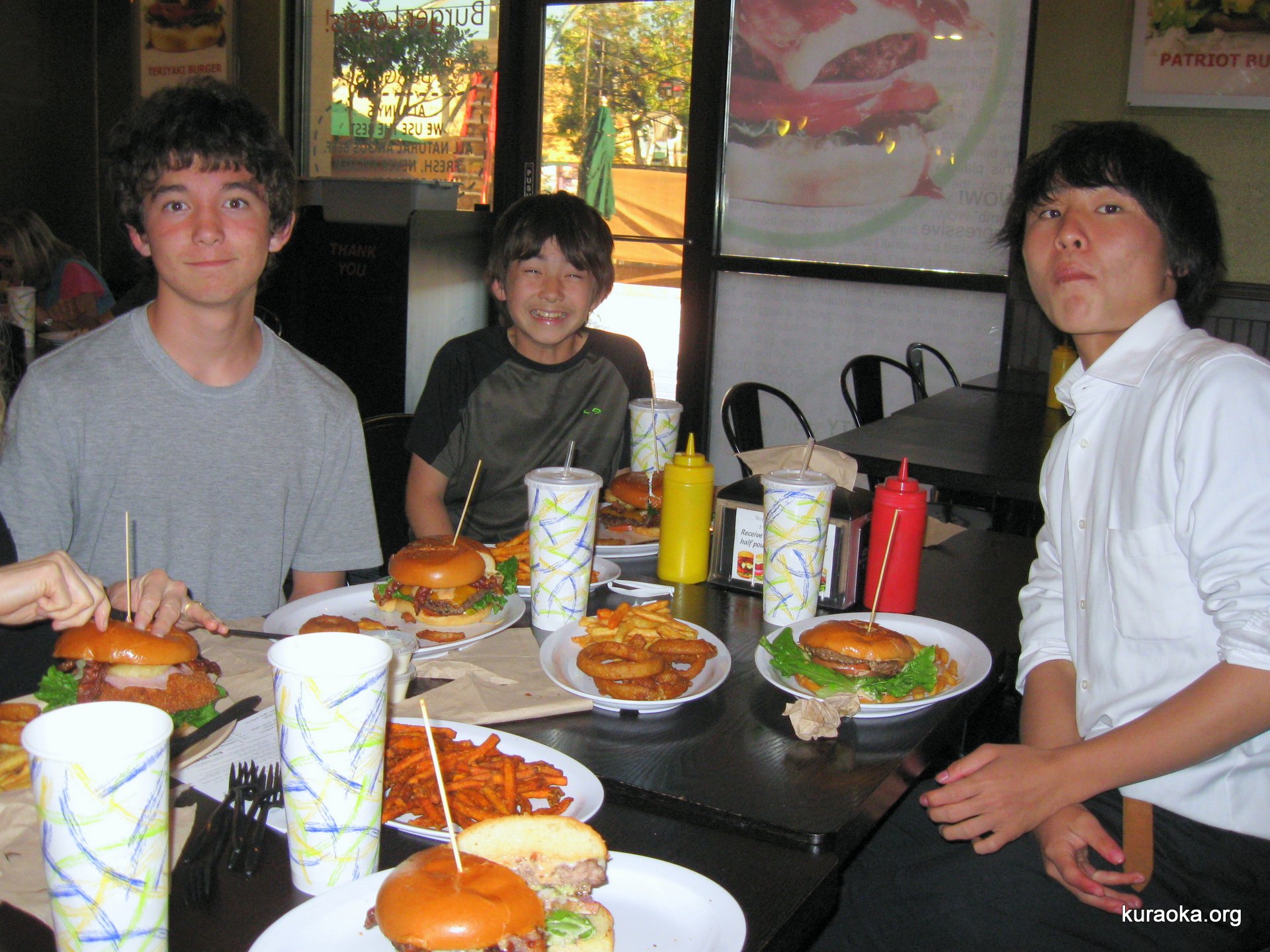 03-22-15: Hibiki at SeaWorld! We took Hibiki to SeaWorld, where we all had a great time. First, Hibiki, Roy, and Leo rode the Manta roller coaster four times! Then, we went through the shark tank and rode the "Wild Arctic" helicopter to an wilderness base, where we watched the beluga whales and polar bears. After lunch at Cafe 64, the in-park burger place, the boys went on "Journey to Atlantis," a roller coaster with water cannons at the end. They got blasted! We finished with a quick look at the penguins.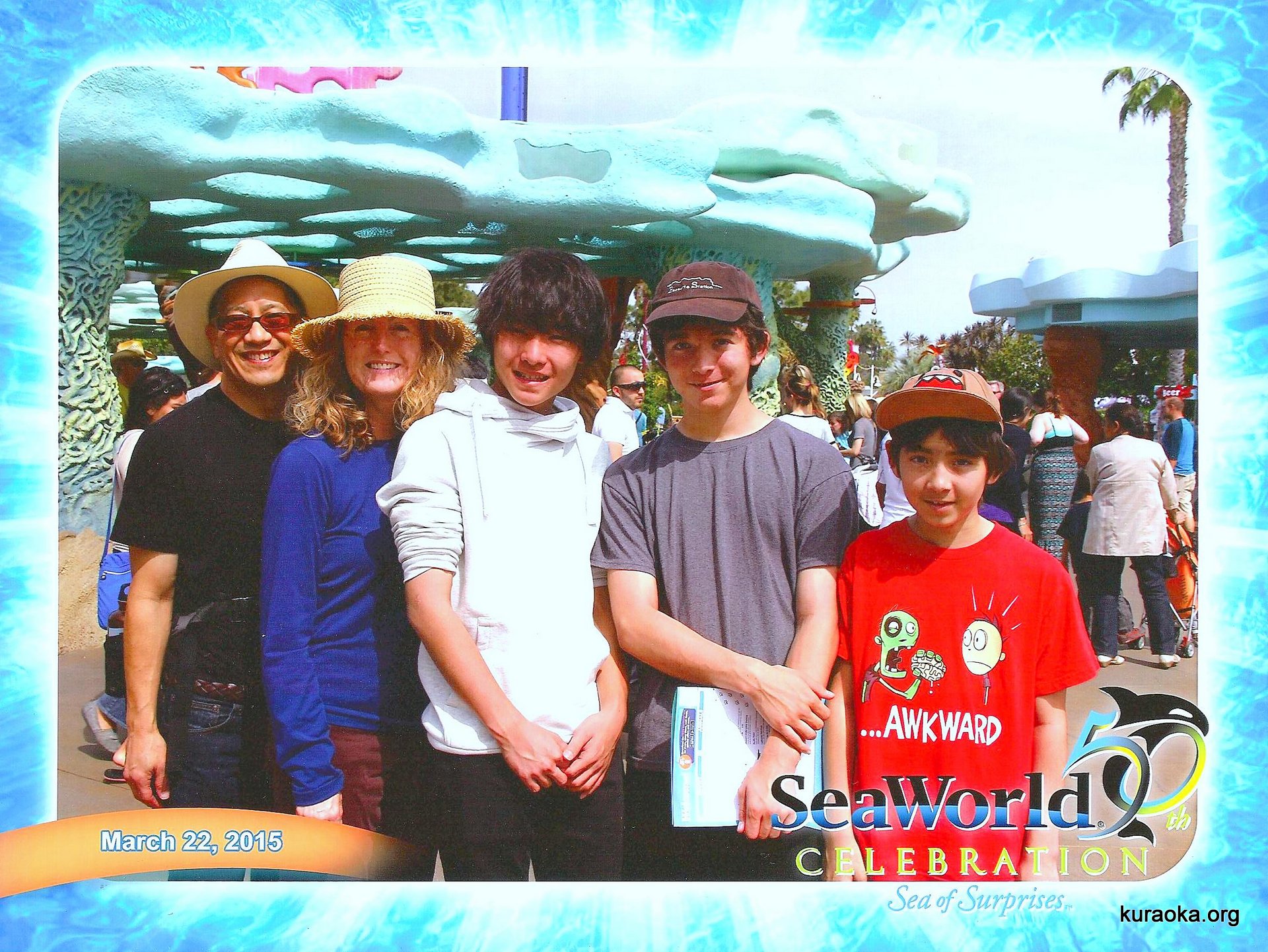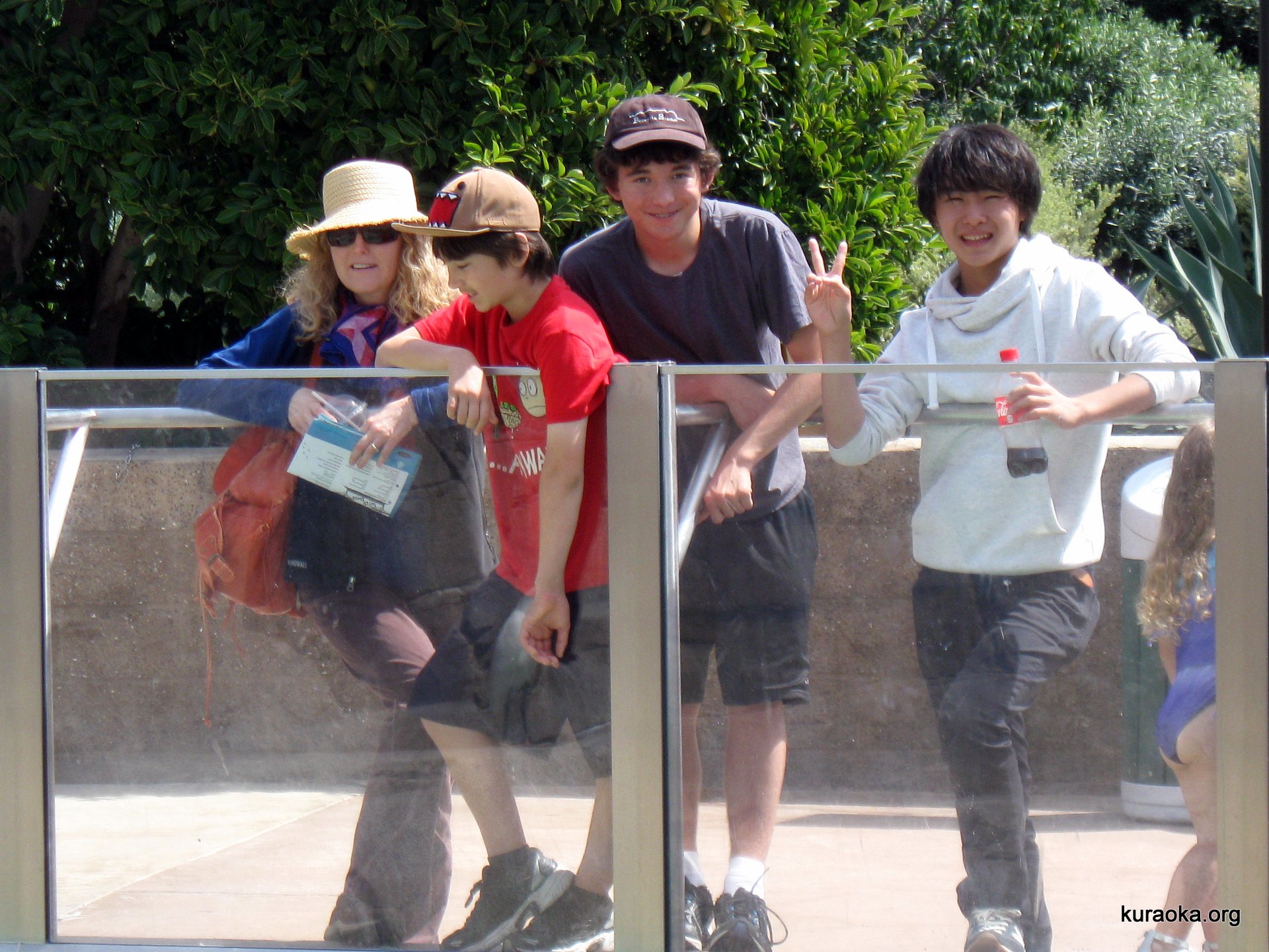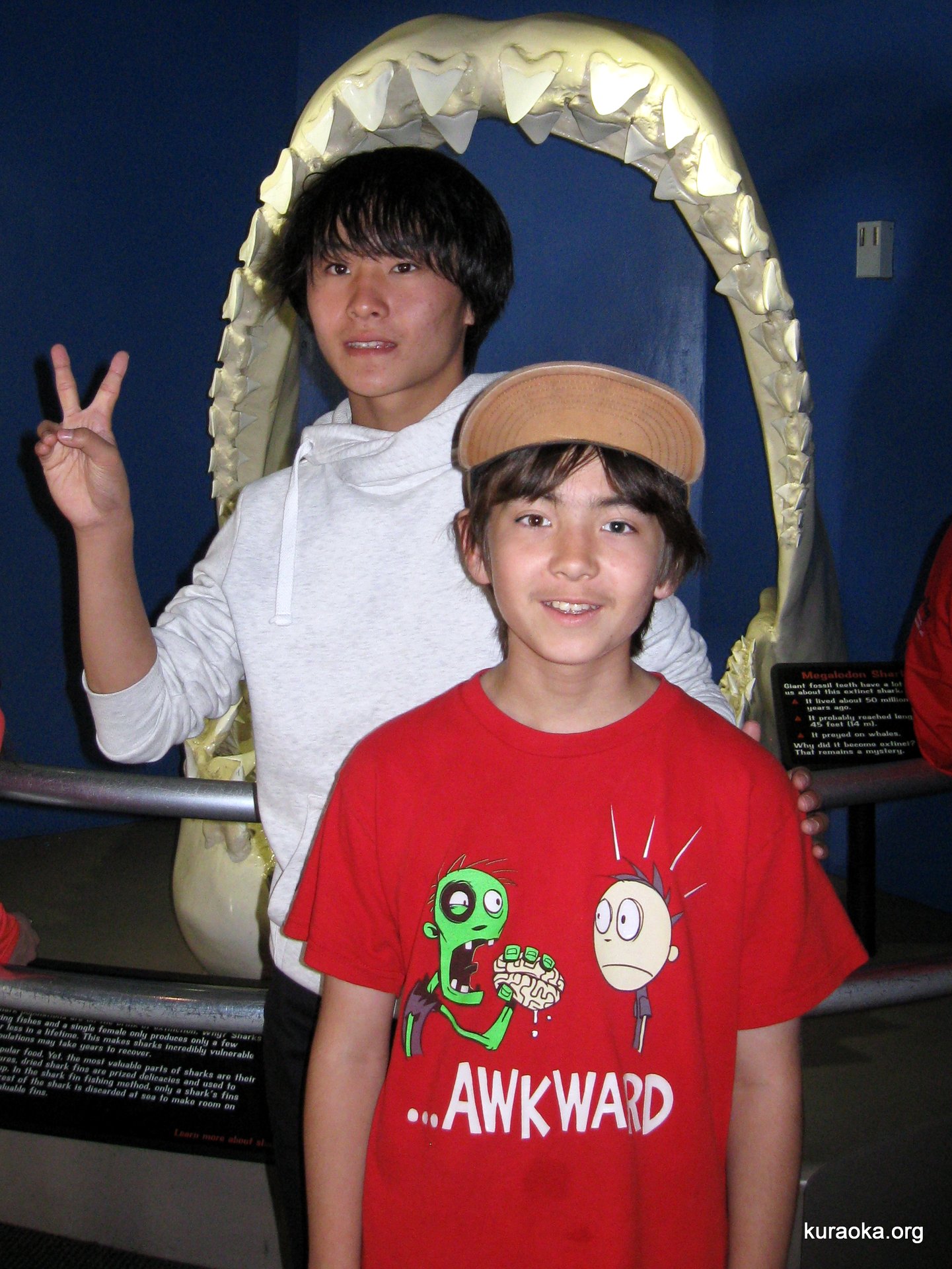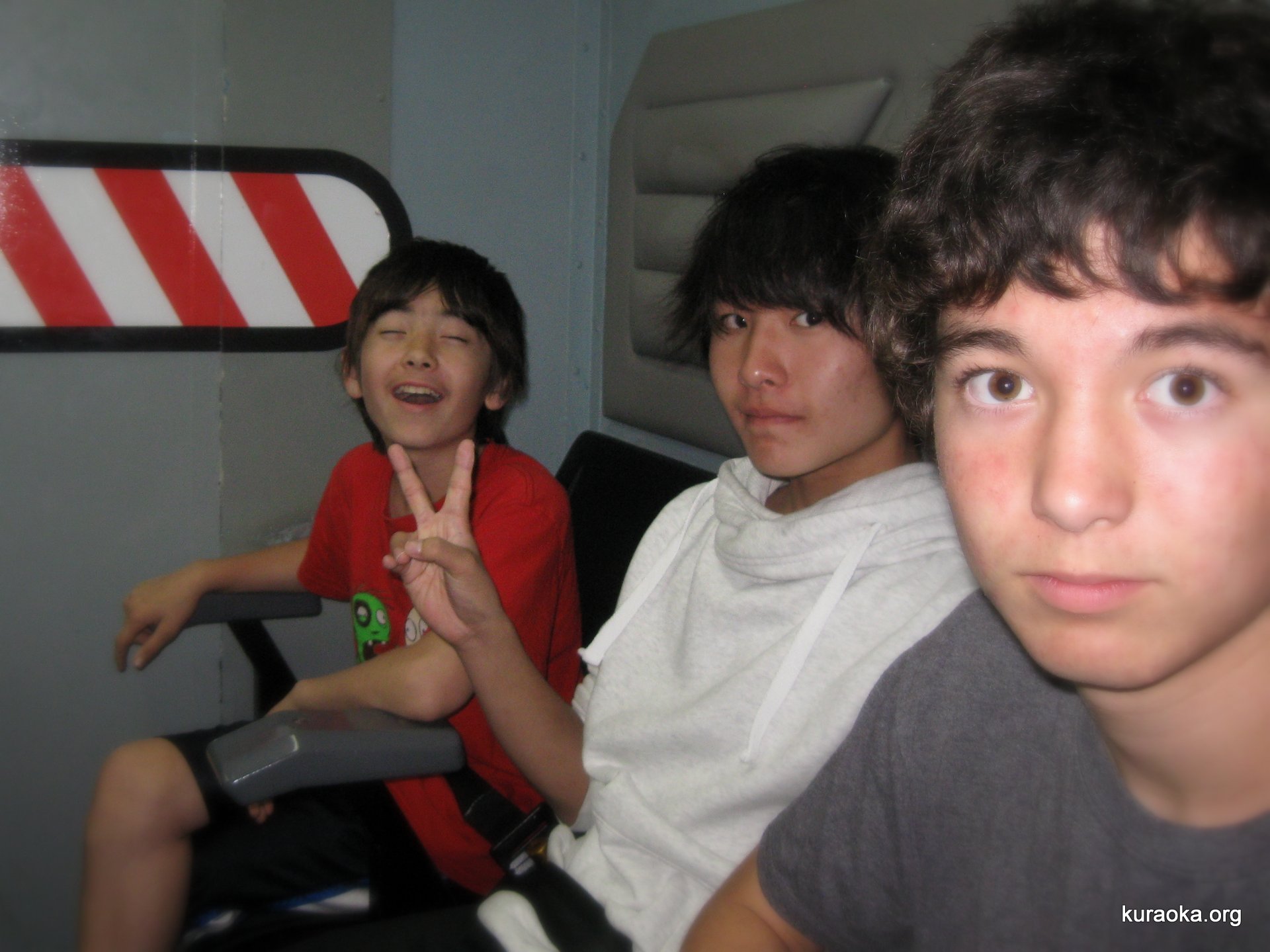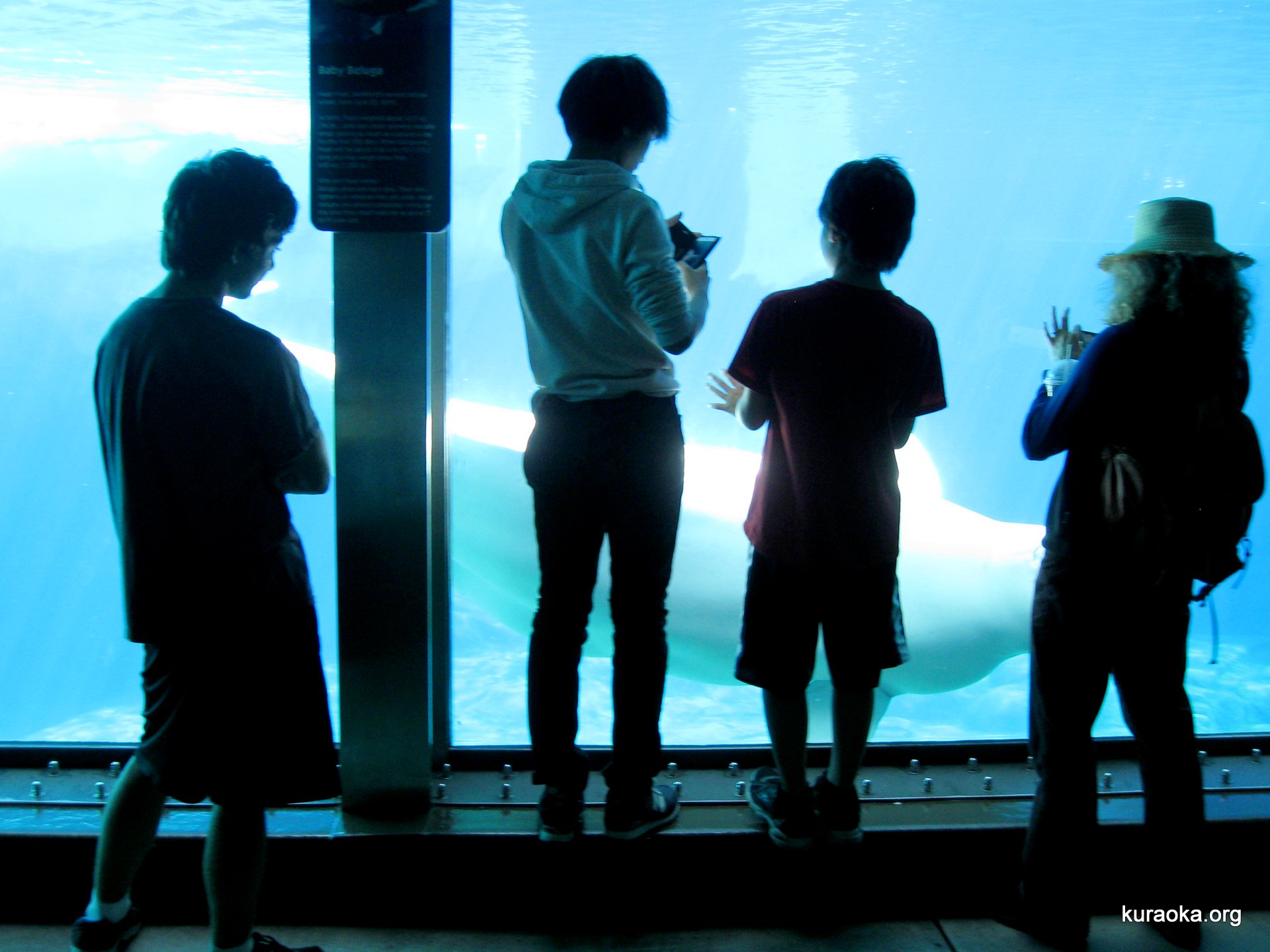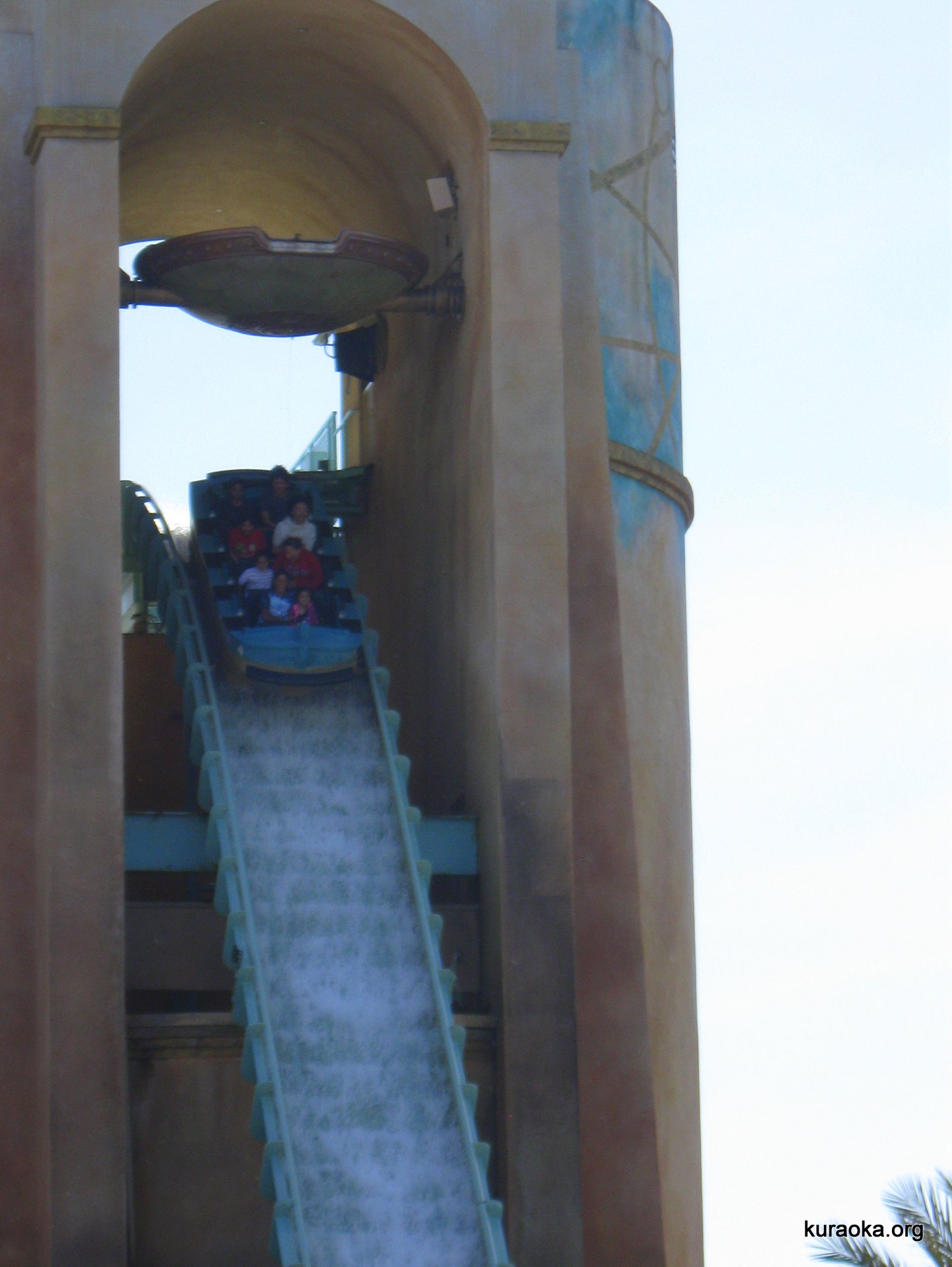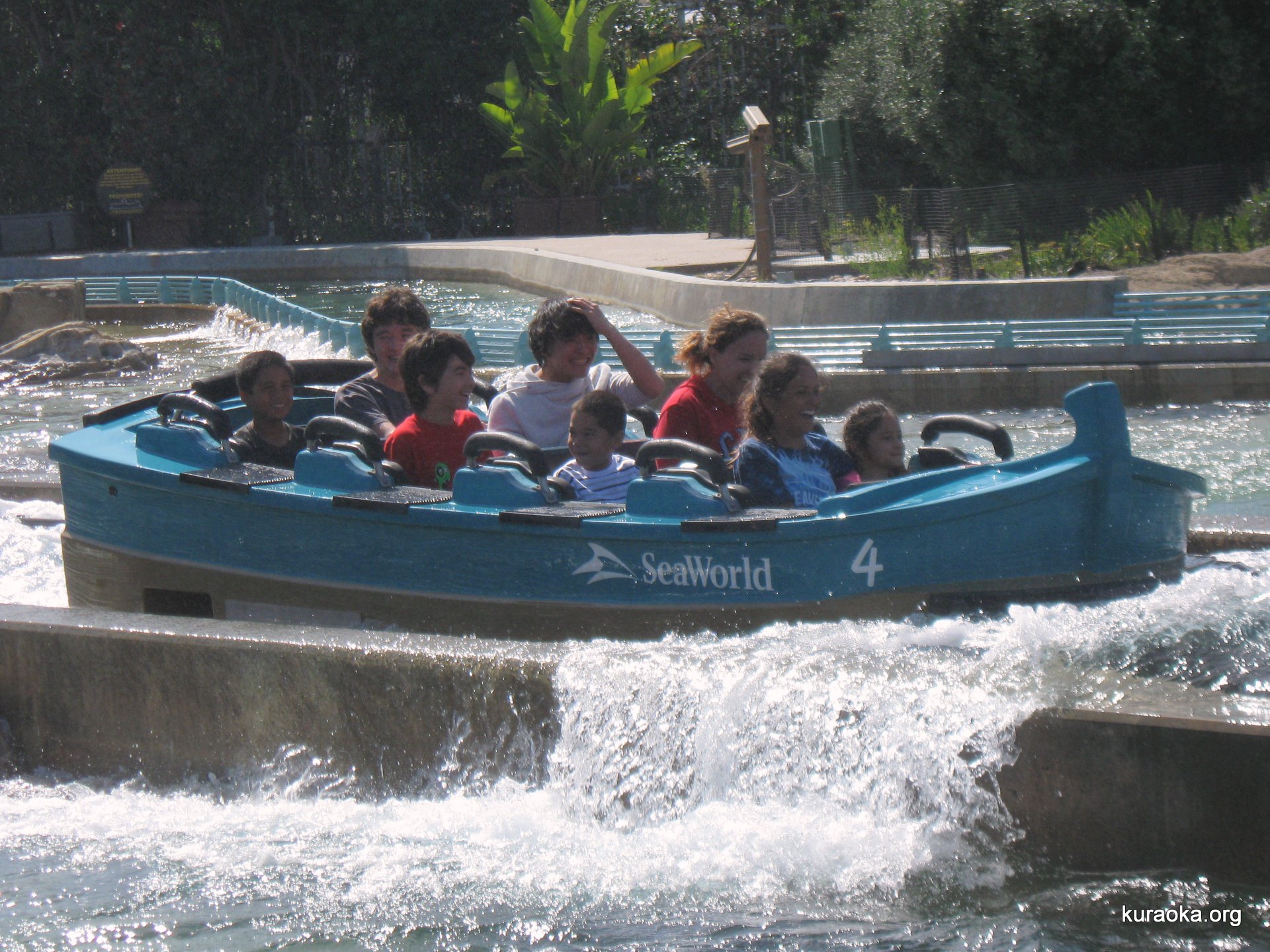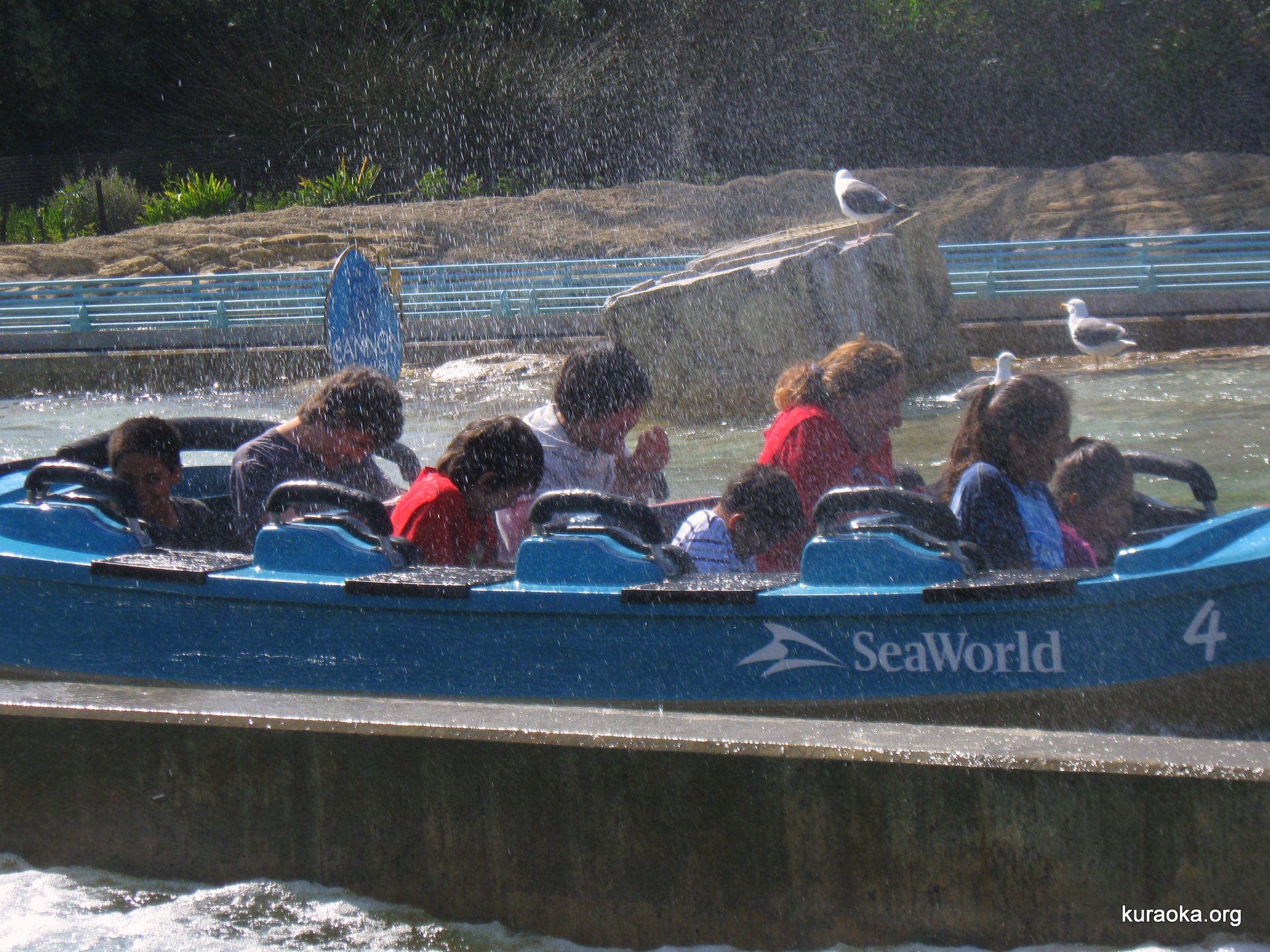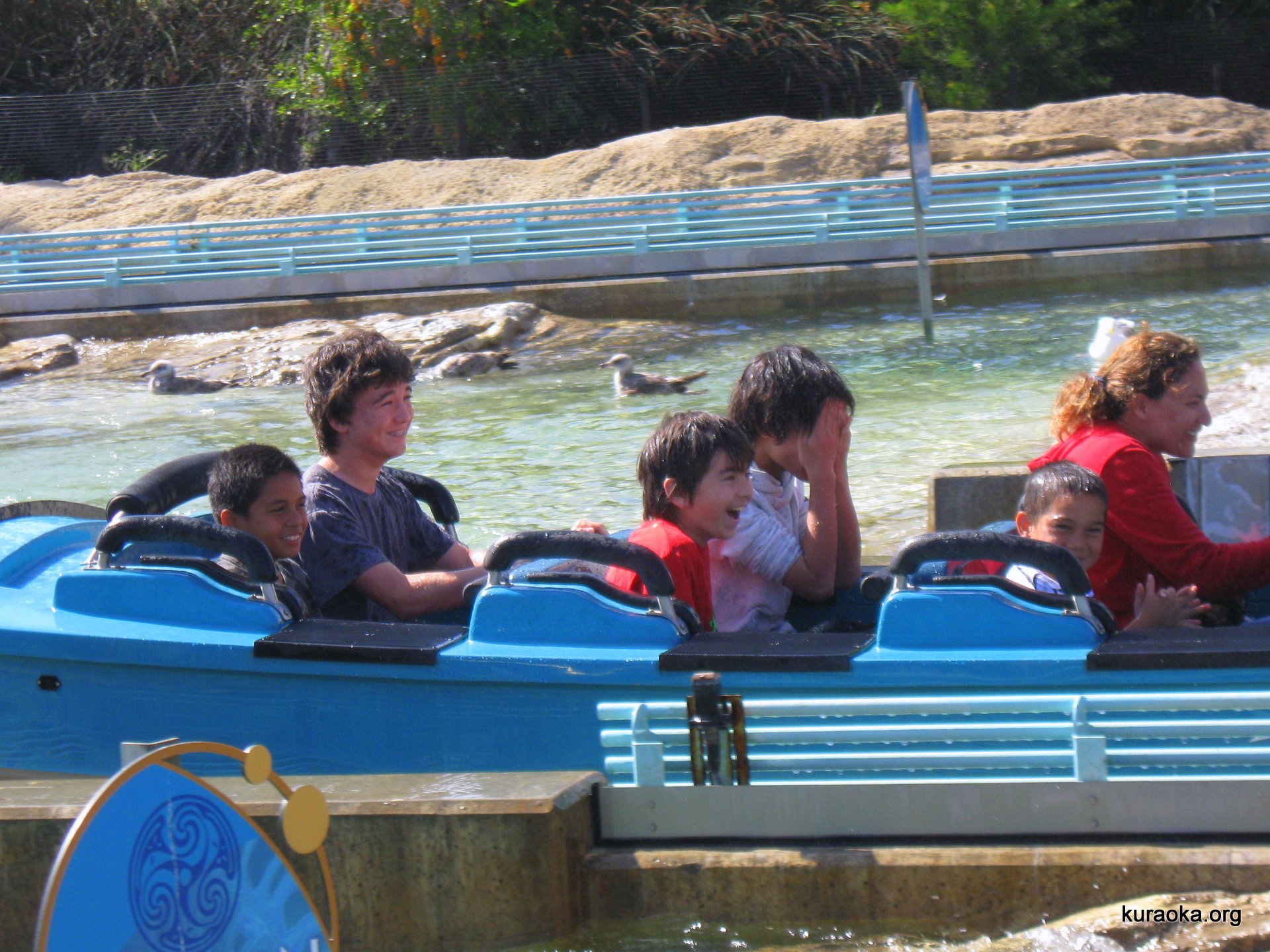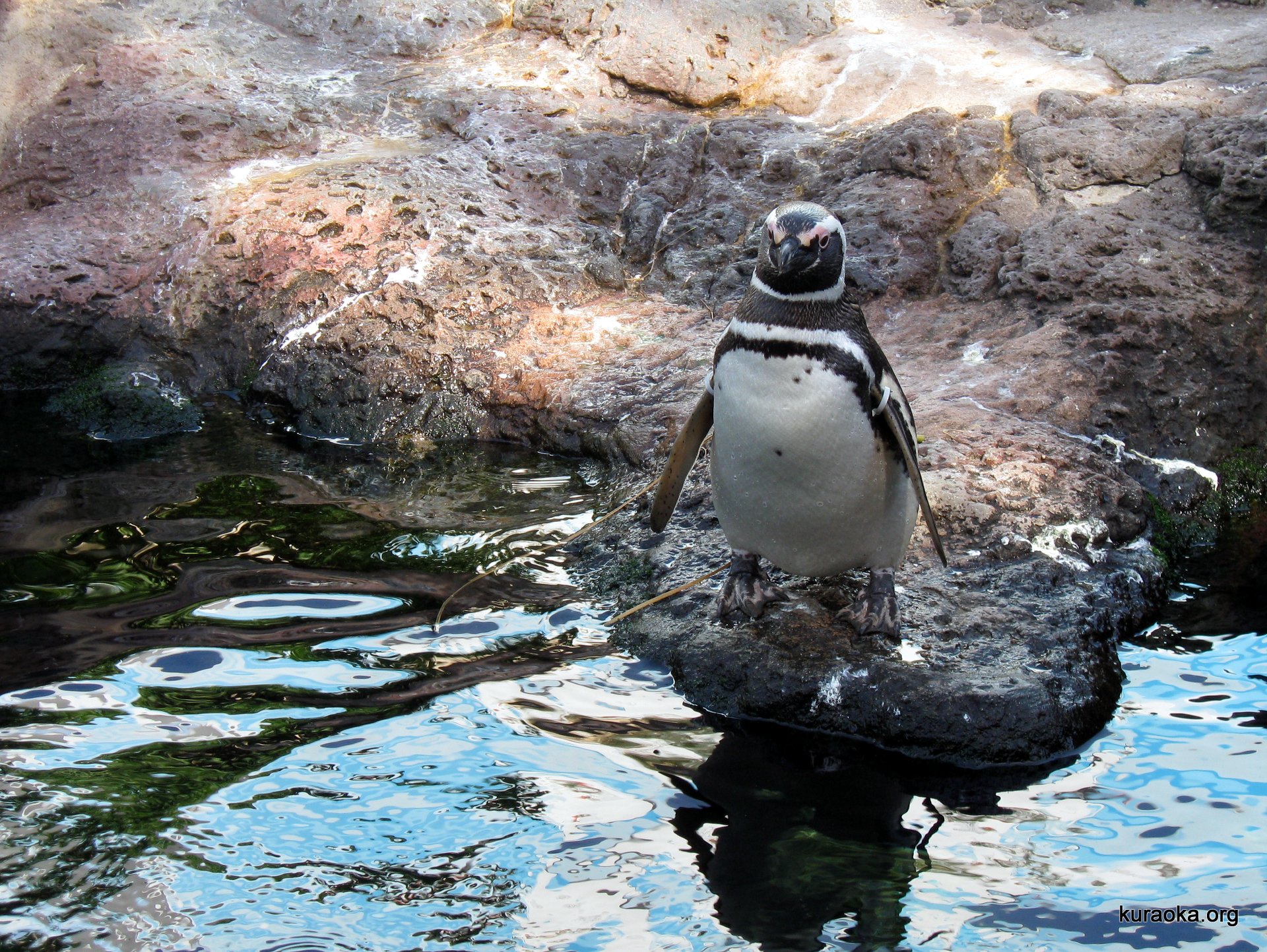 03-21-15: Hibiki in Anza Borrego Desert State Park. Thanks to some recent rains, the wildflowers were really in bloom, despite the ravages of an invasive pest caterpillar. Here are a beavertail/prickly pear cactus, Hibiki on Highway S2, some barrel cacti, a cholla, Hibiki, the boys beneath a steel sculpture in Galleta Meadows, and Ondine snapping a shot of a blooming ocotillo.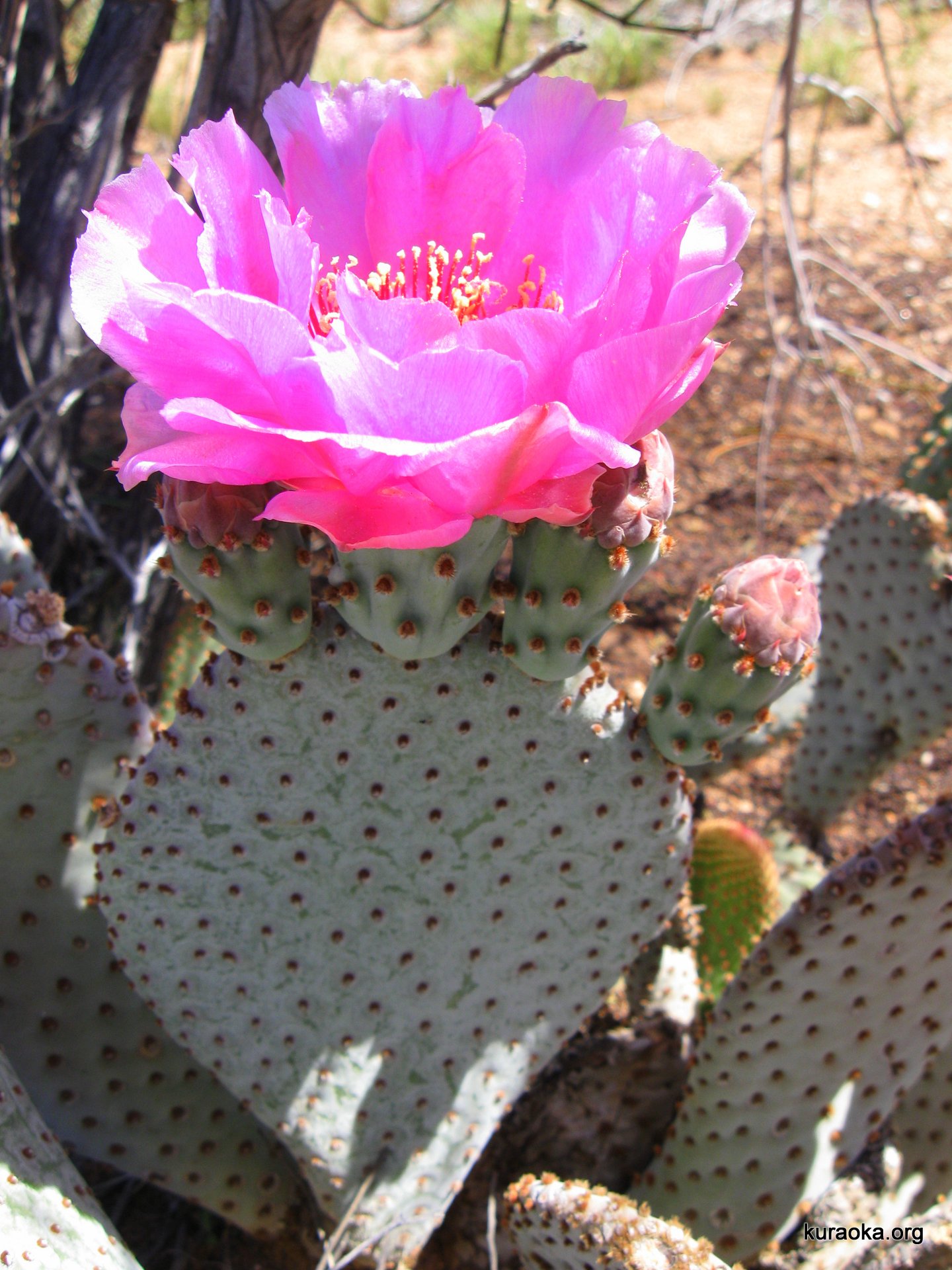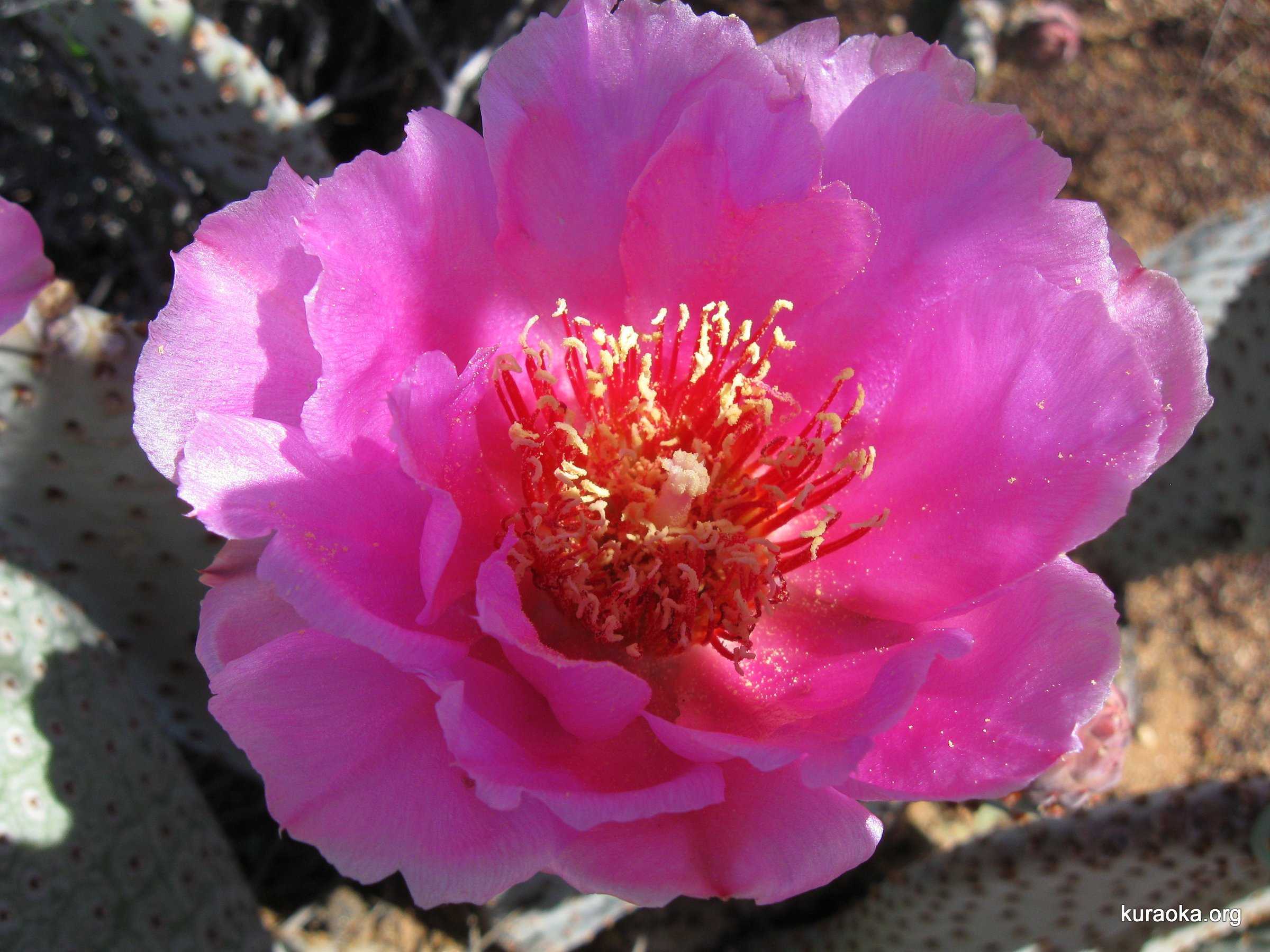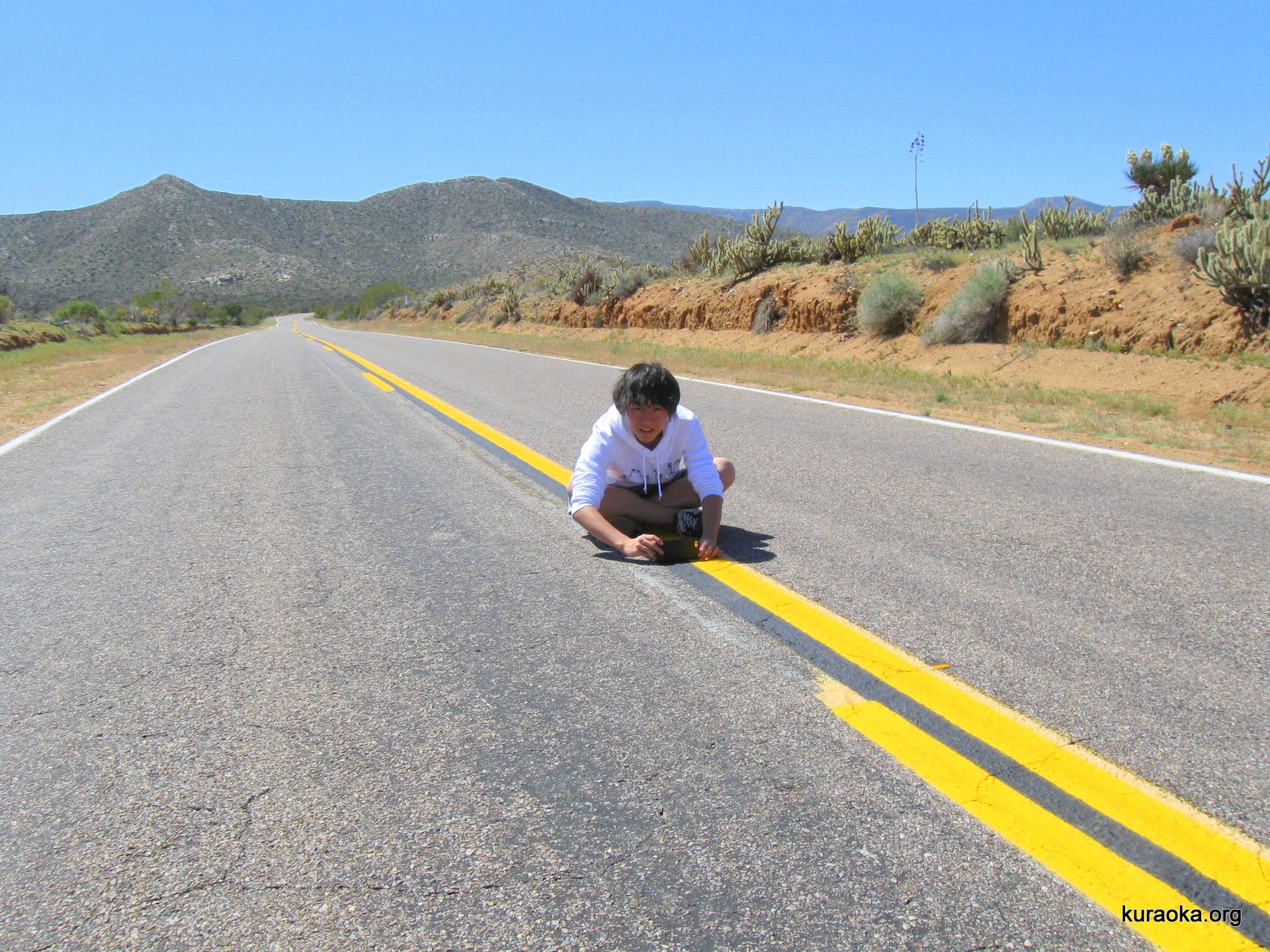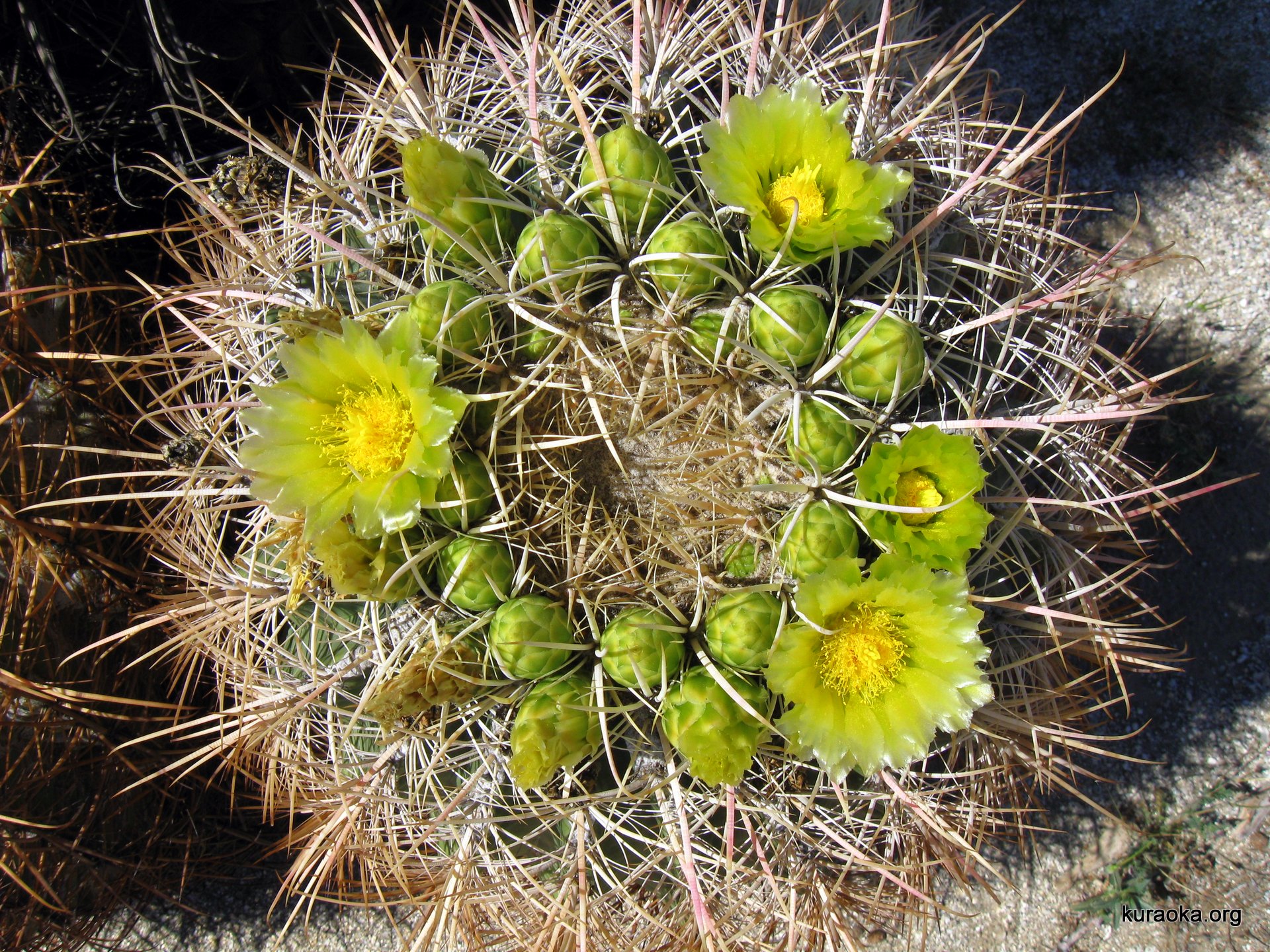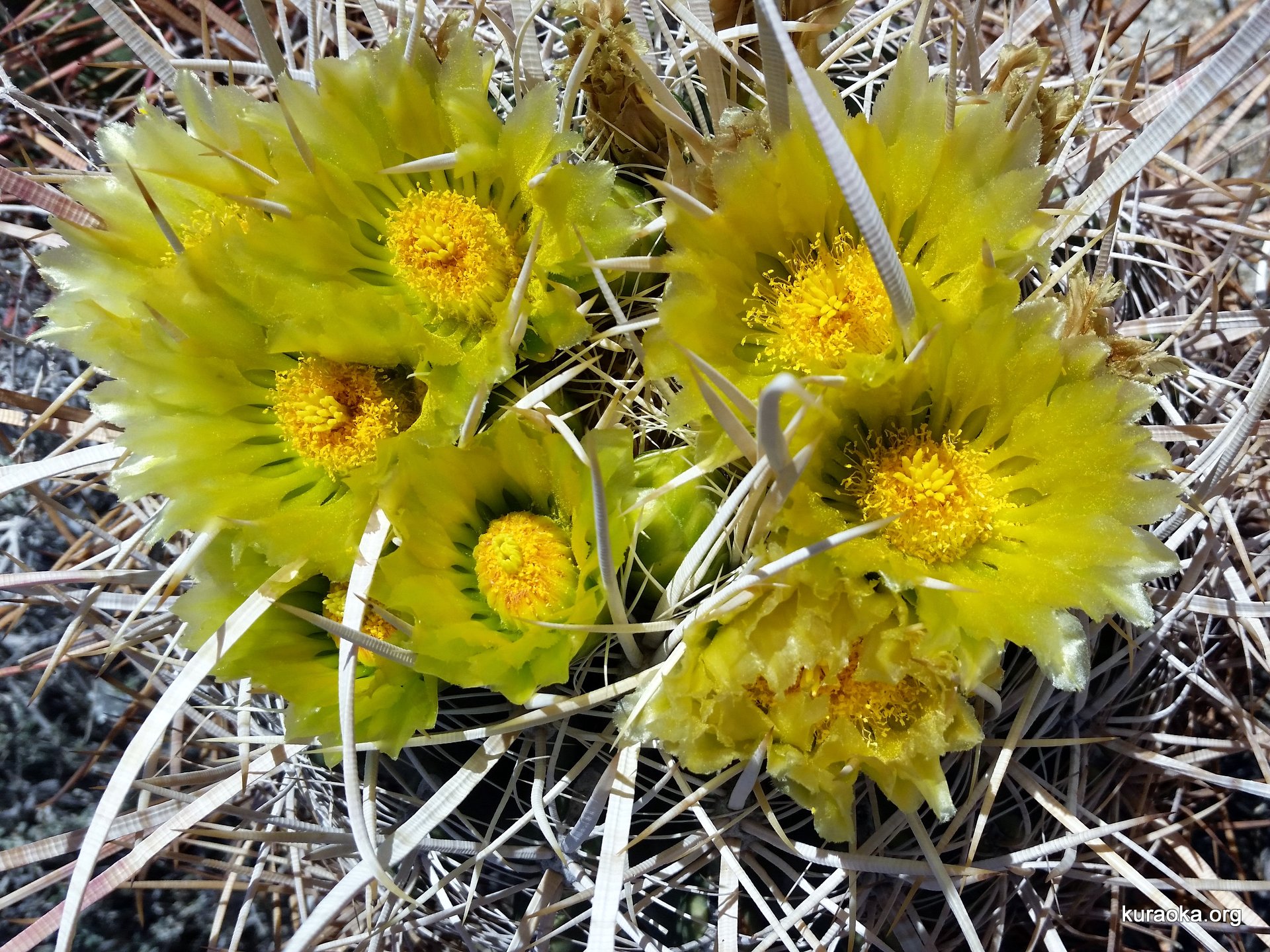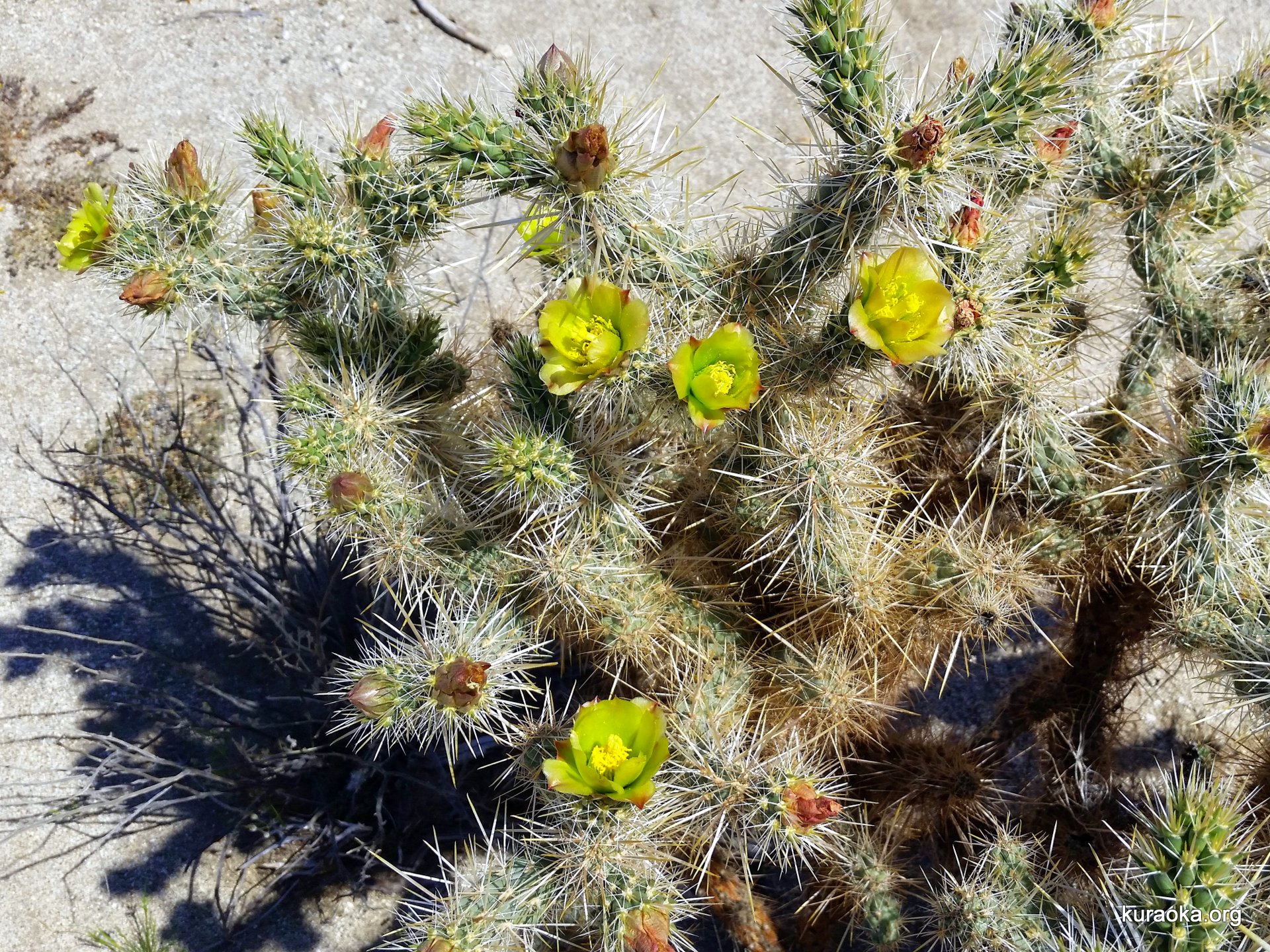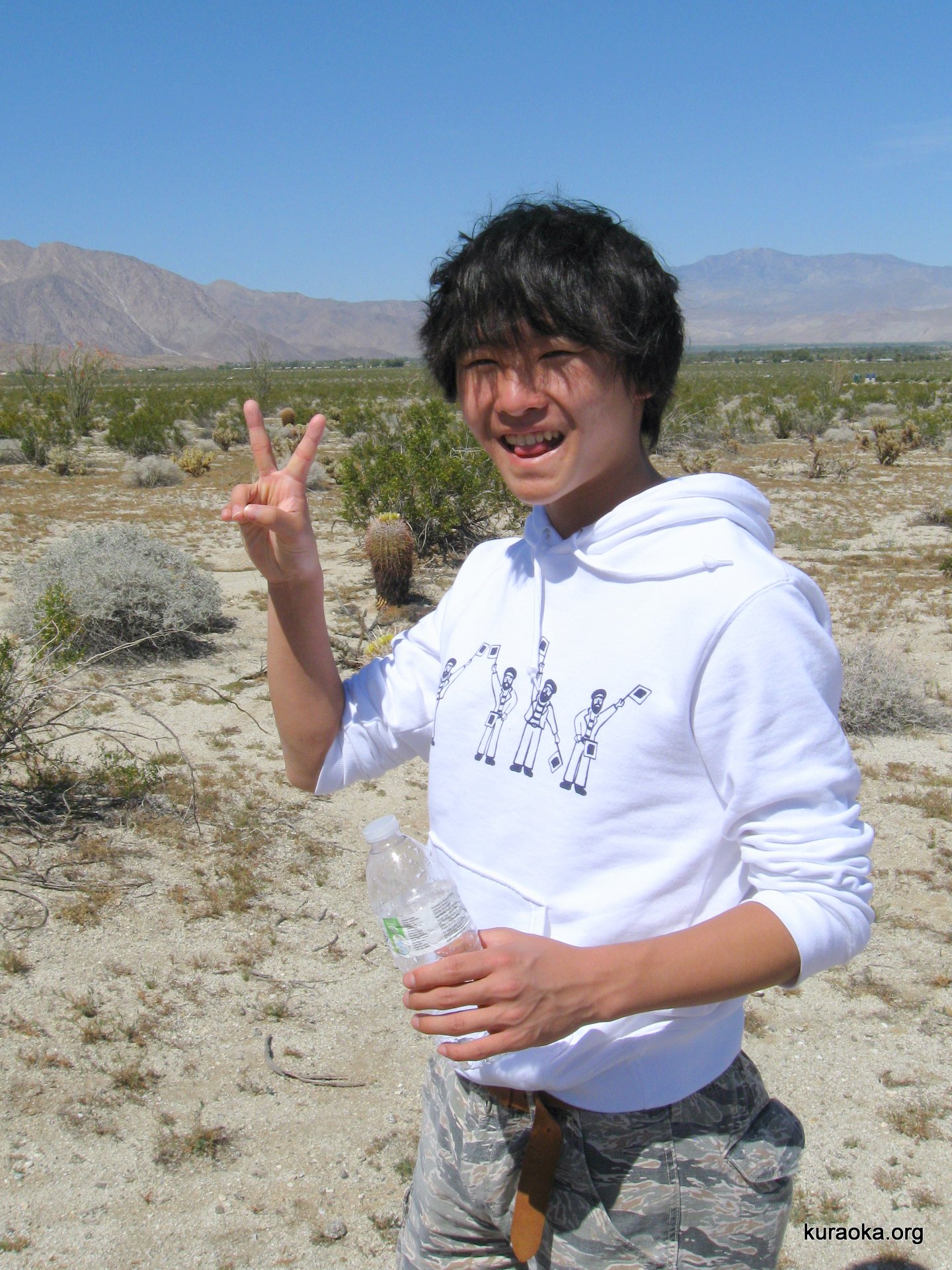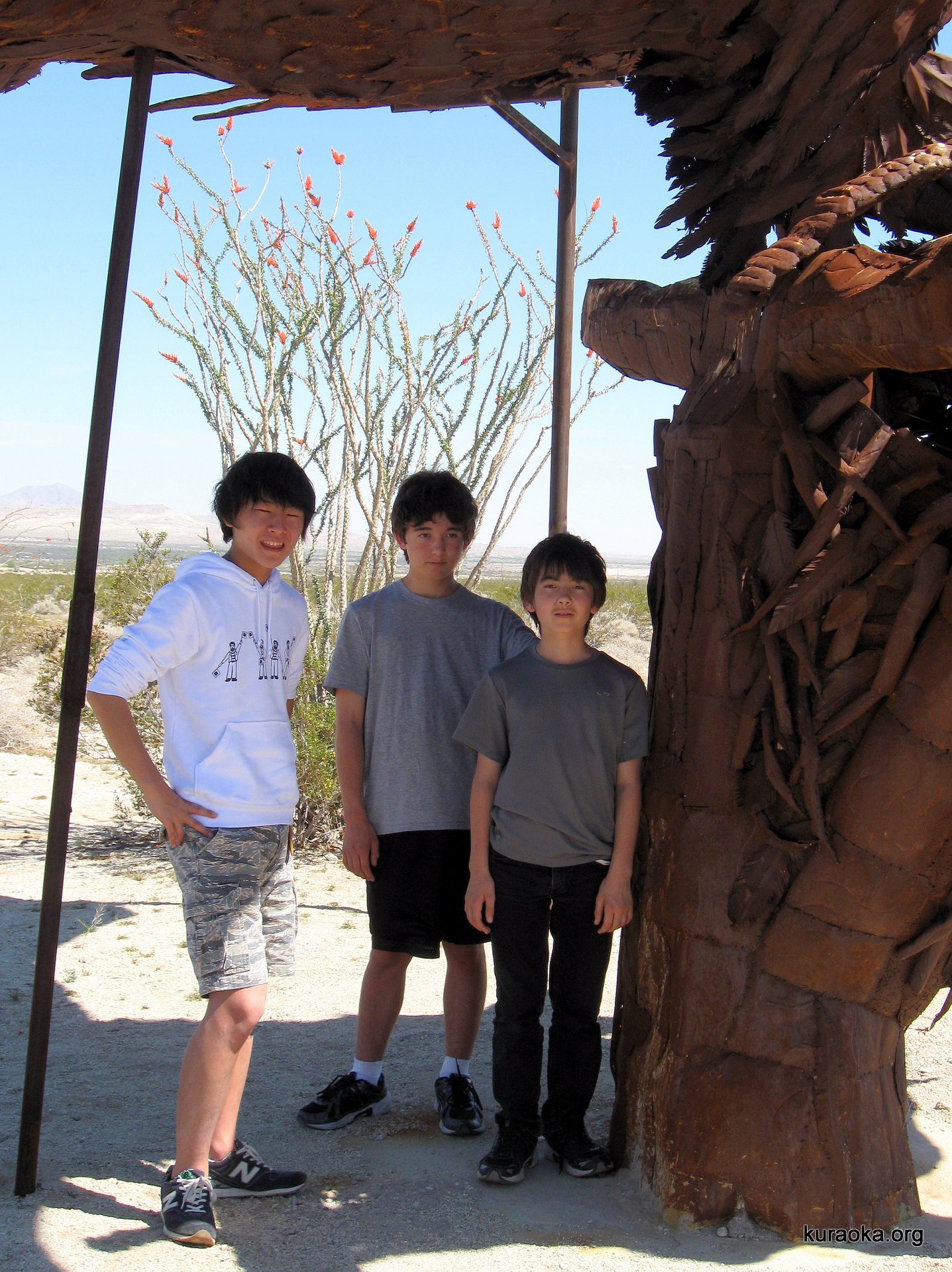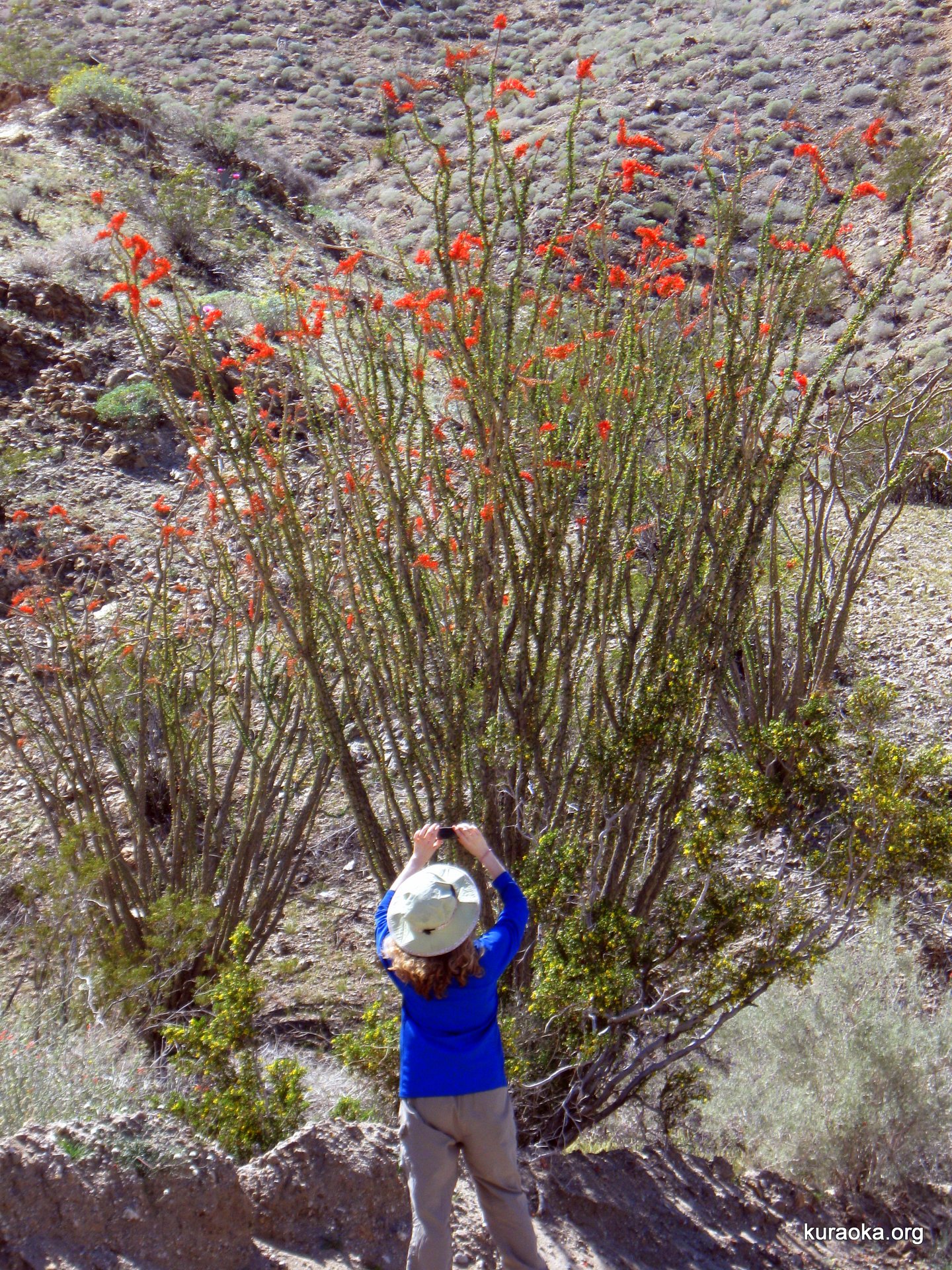 03-20-15: The gang at Mountain Mike's for pizza. Here are (left to right) Roy, Alex, Hibiki, and Stephen at Mountain Mike's, having a deep teen discussion via the Google Translate app.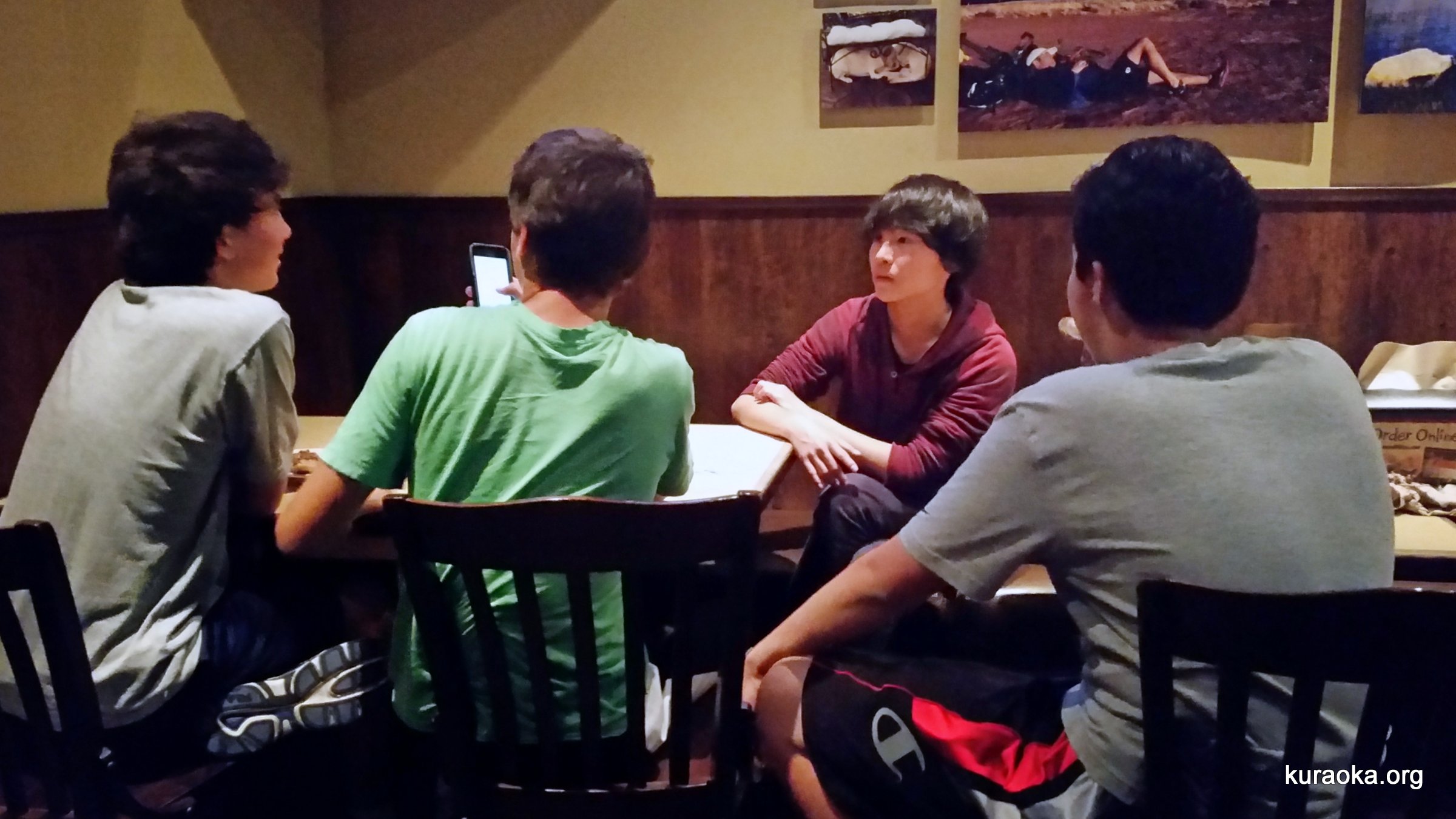 03-15-15: The USS Midway Museum with Hibiki. We're members of the Midway Museum, so when Hibiki said he wanted to visit we were as good as there! Here we all are: Ondine, Leo, John, Roy, and Hibiki. Then, Ondine, Roy, Hibiki, and Leo in ejector seats! Hibiki and Leo climbed into a military jet trainer on the flight deck. Last, Leo, Hibiki, and Roy on the whisker at the bow.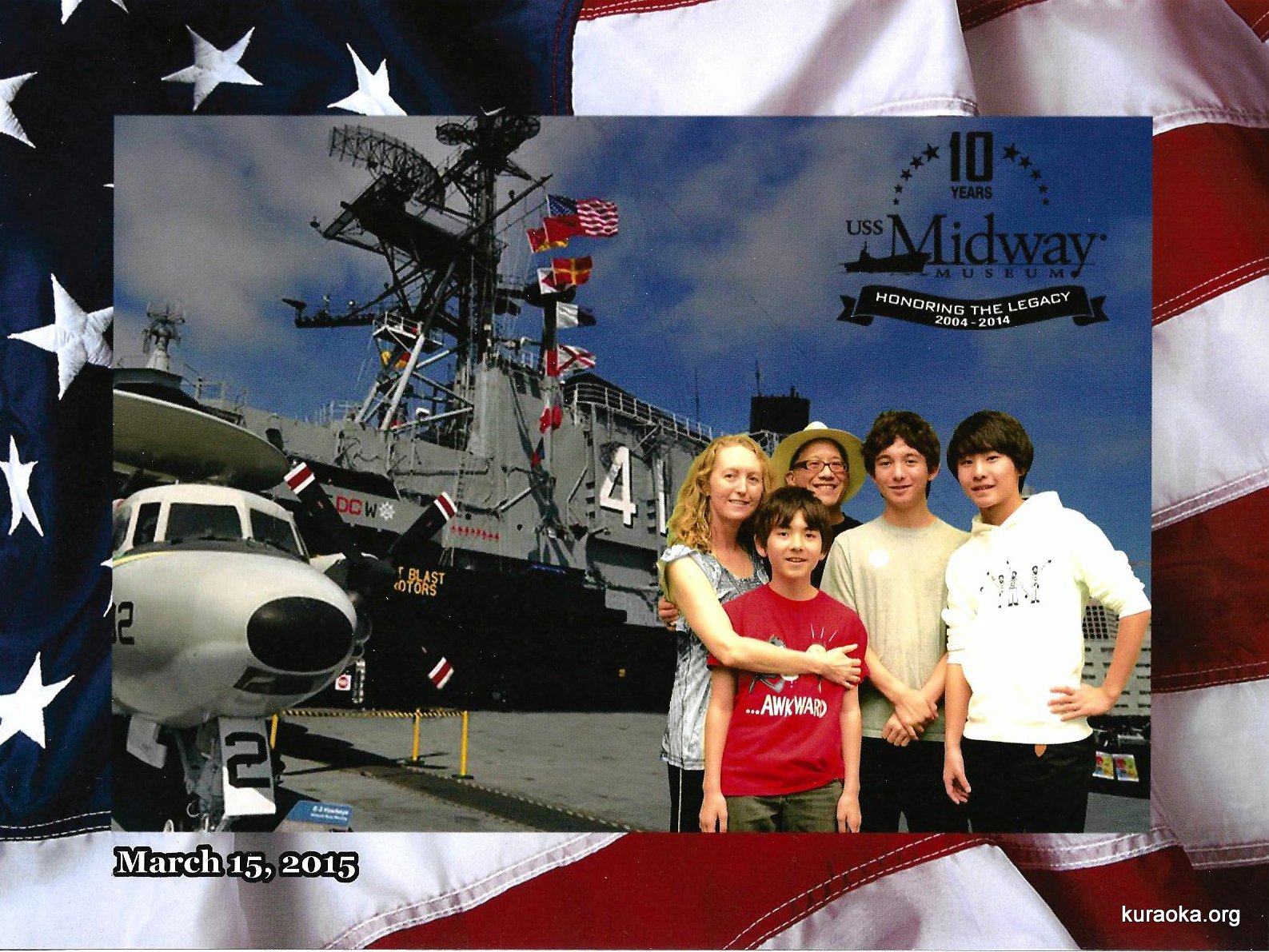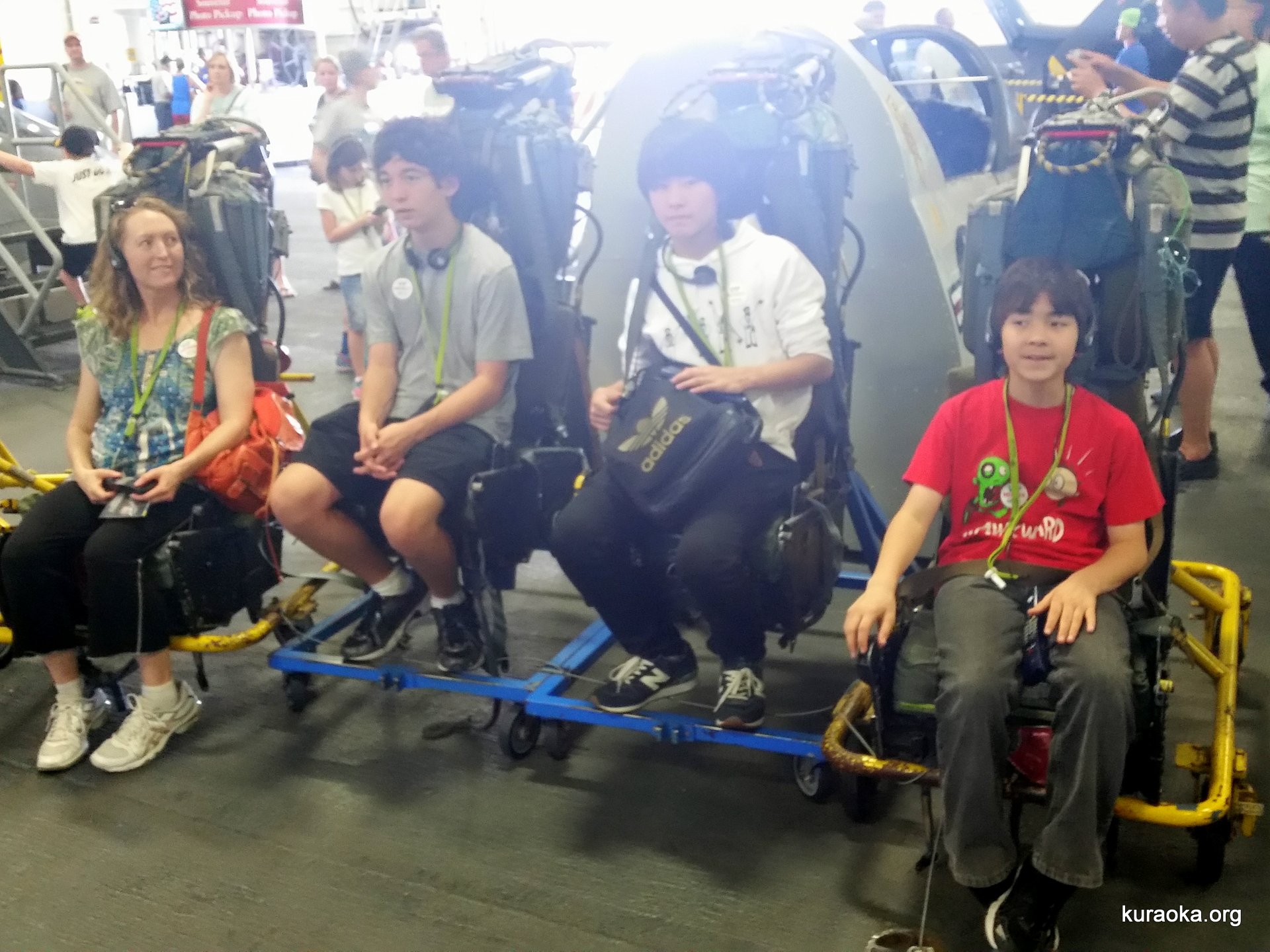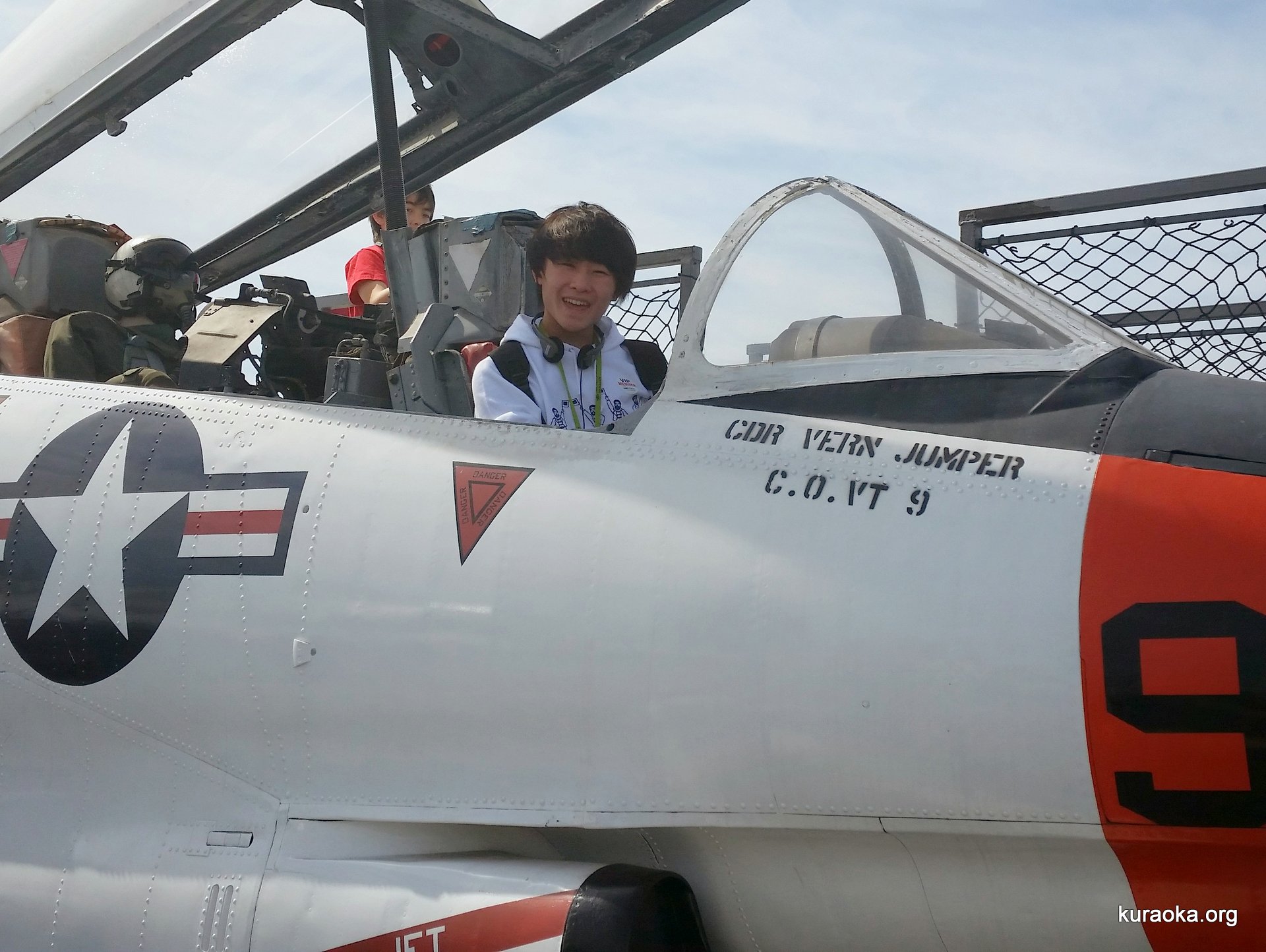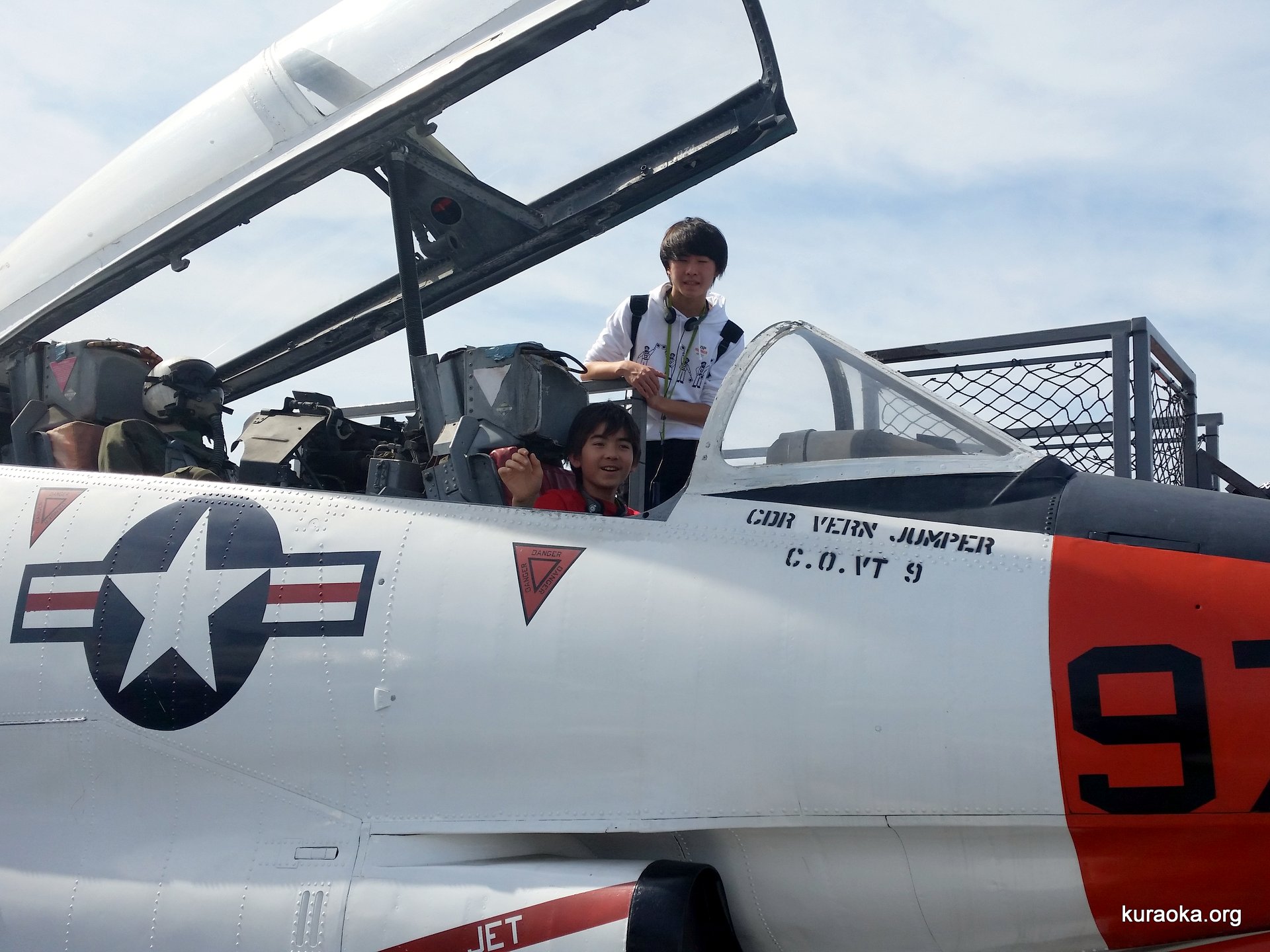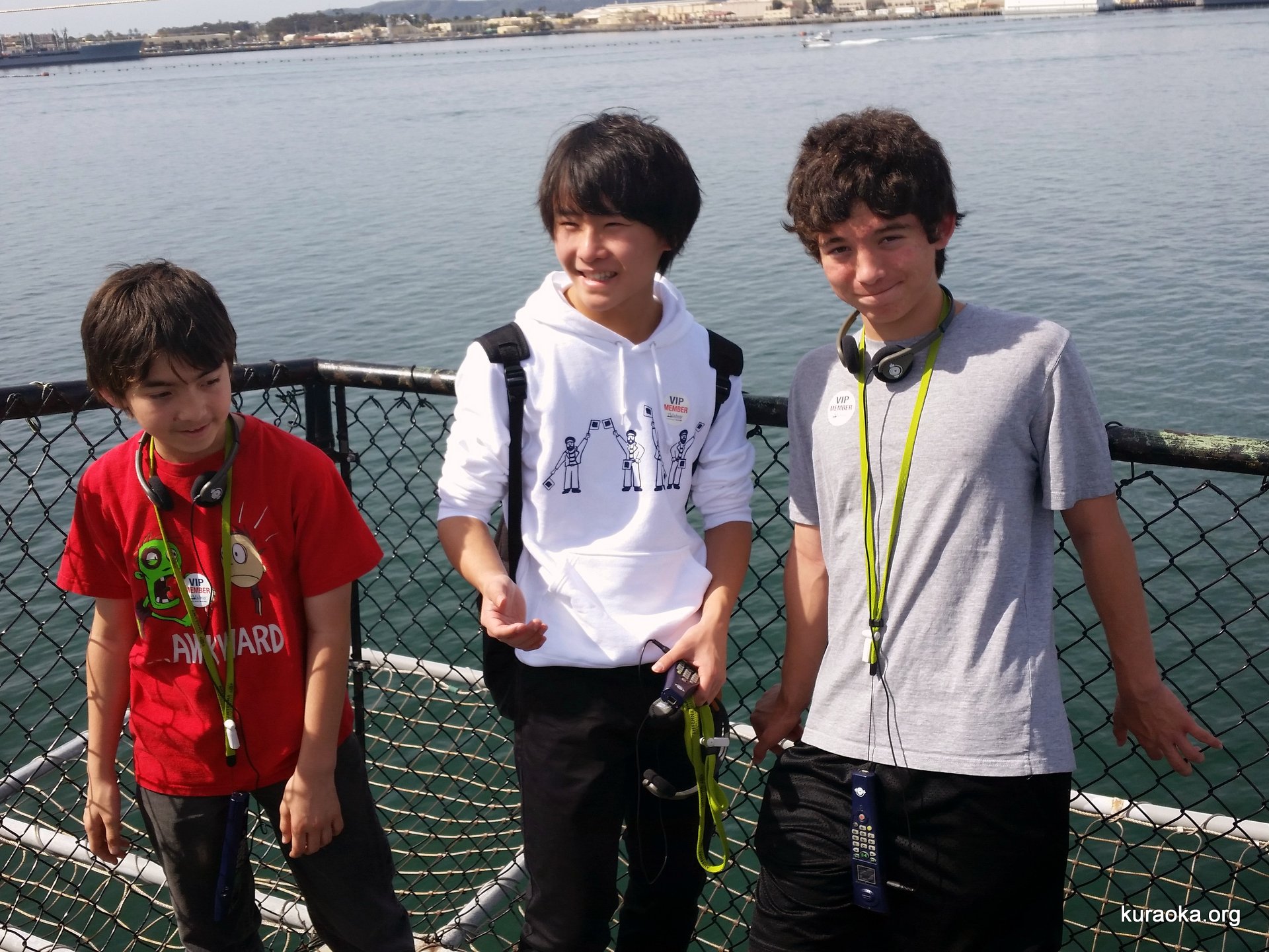 03-14-15: Gifts from Hibiki. Here are some yummy treats from Japan, courtesy of Hibiki, our exchange student from Yokohama. Yum! Shadow, of course, is ever-hopeful.

03-13-15: The leading lights of Amadeus. Here's Gabe, who directed the lighting for Patrick Henry High School's production of Amadeus, at the light console with his lighting assistant Roy. Then, a shot of the light console itself.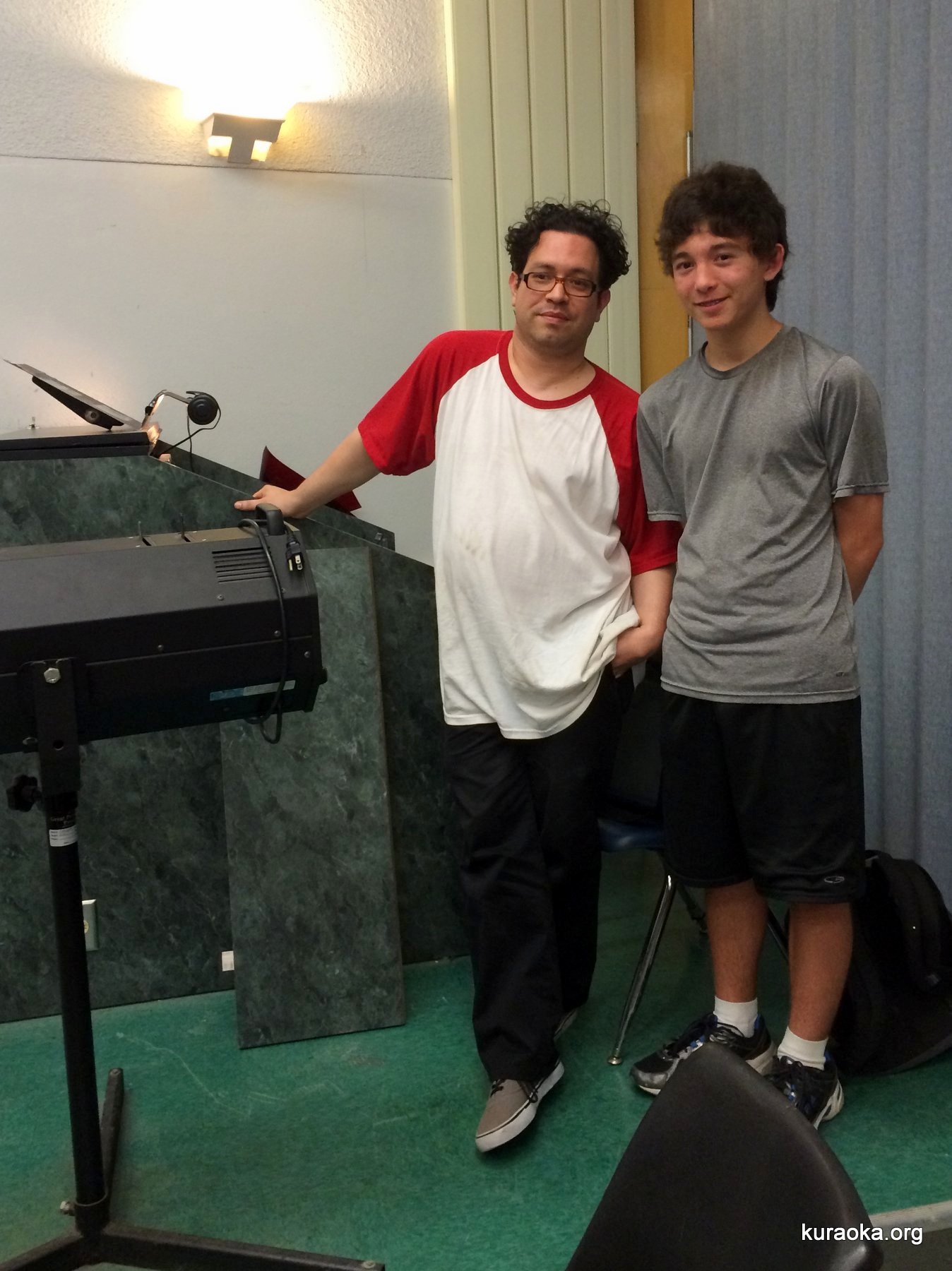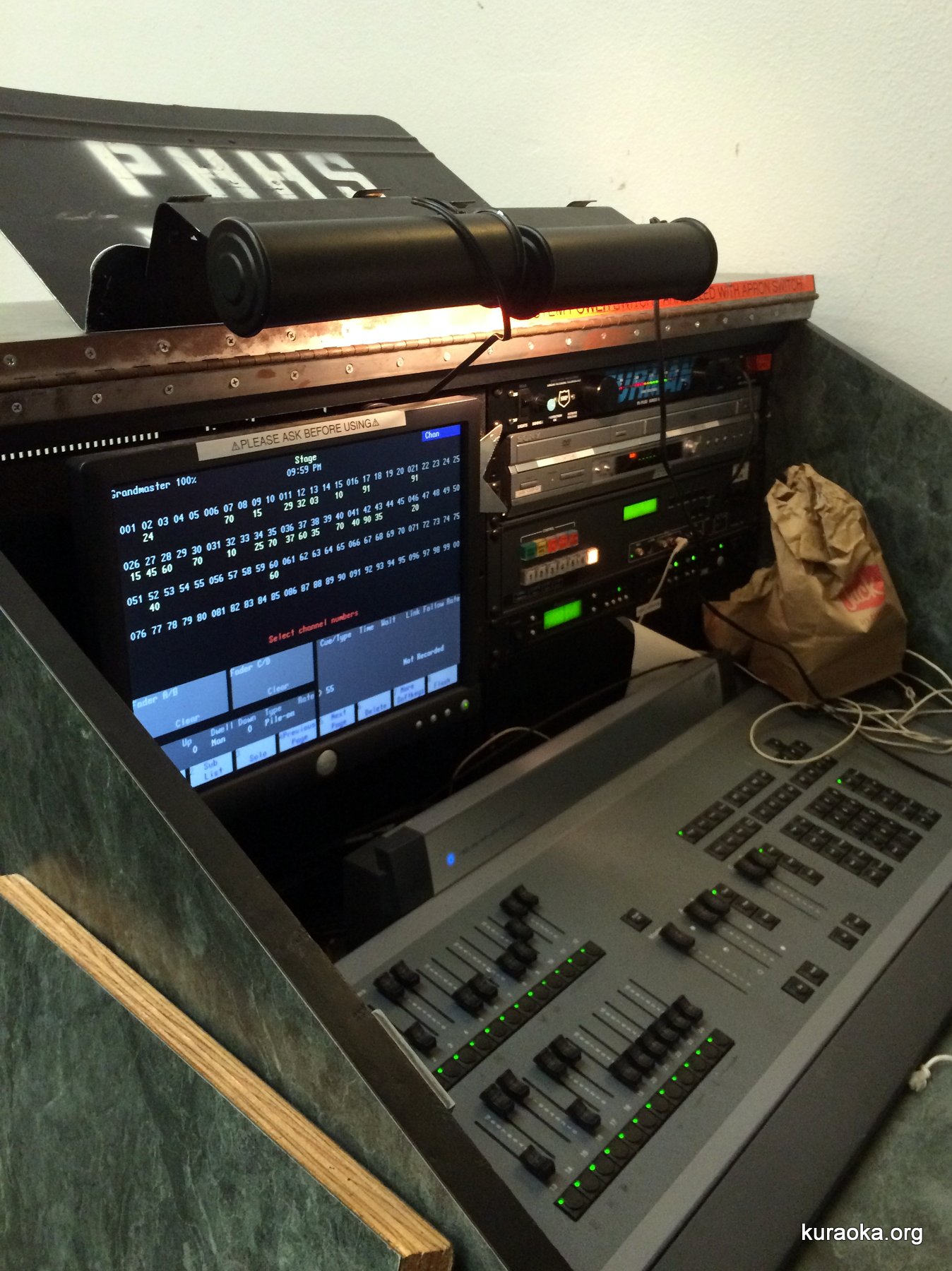 02-22-15: The winter garden is in. Ondine and Frances got plants and fresh soil, and seized an opportunity right after a light morning rain to plant the winter vegetable garden. In the front bed we have a cherry tomato and a beefsteak tomato, onion chives, rainbow chard, and basil. In the back bed, strawberries and a variety pack of lettuce. And that's Leo with Ondine and Grammy. Next, a shot of John with his Mom. Awww.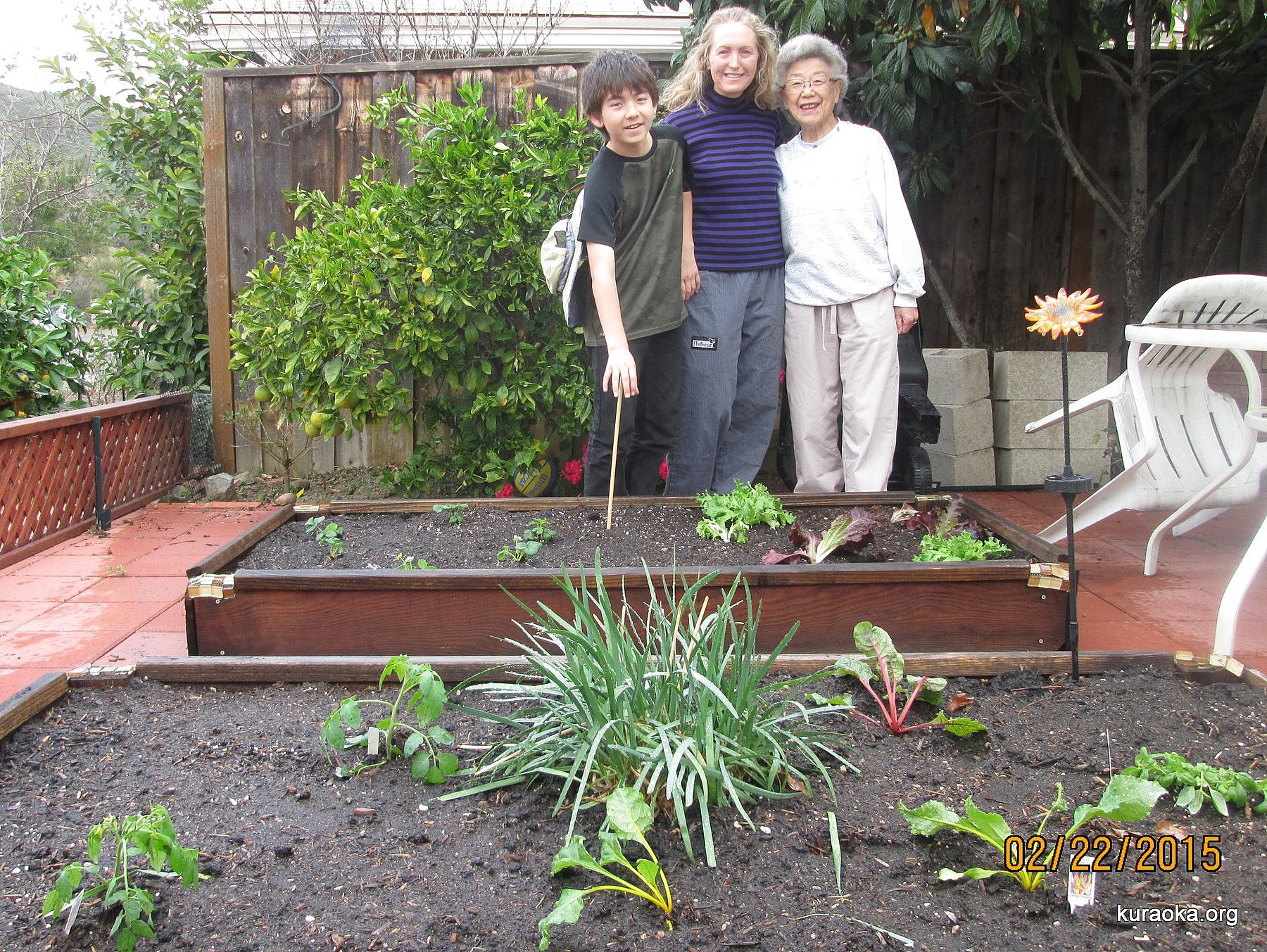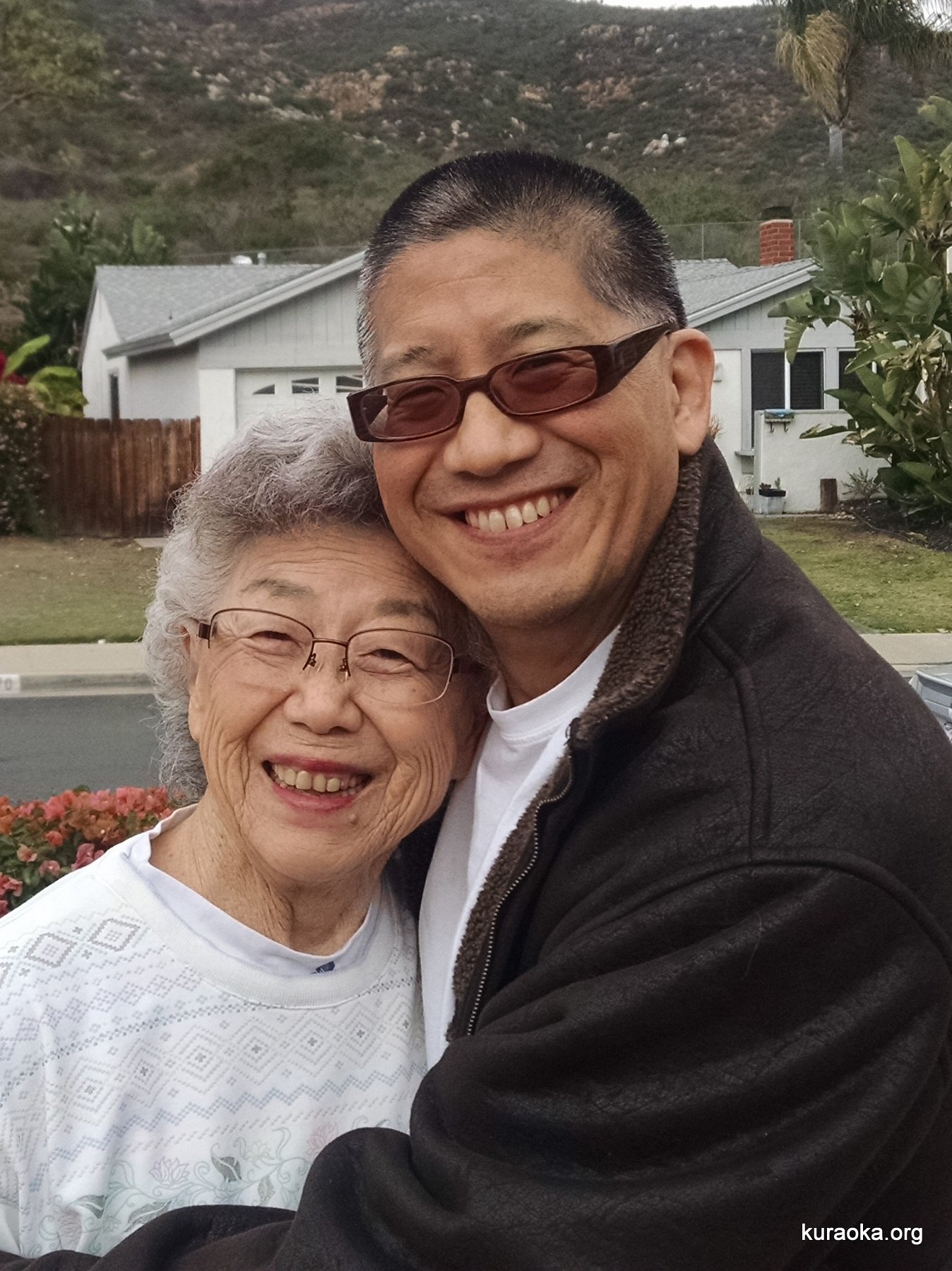 02-21-15: Mutant Grape! What superpower would you get if you ate it? Five butts? Beware!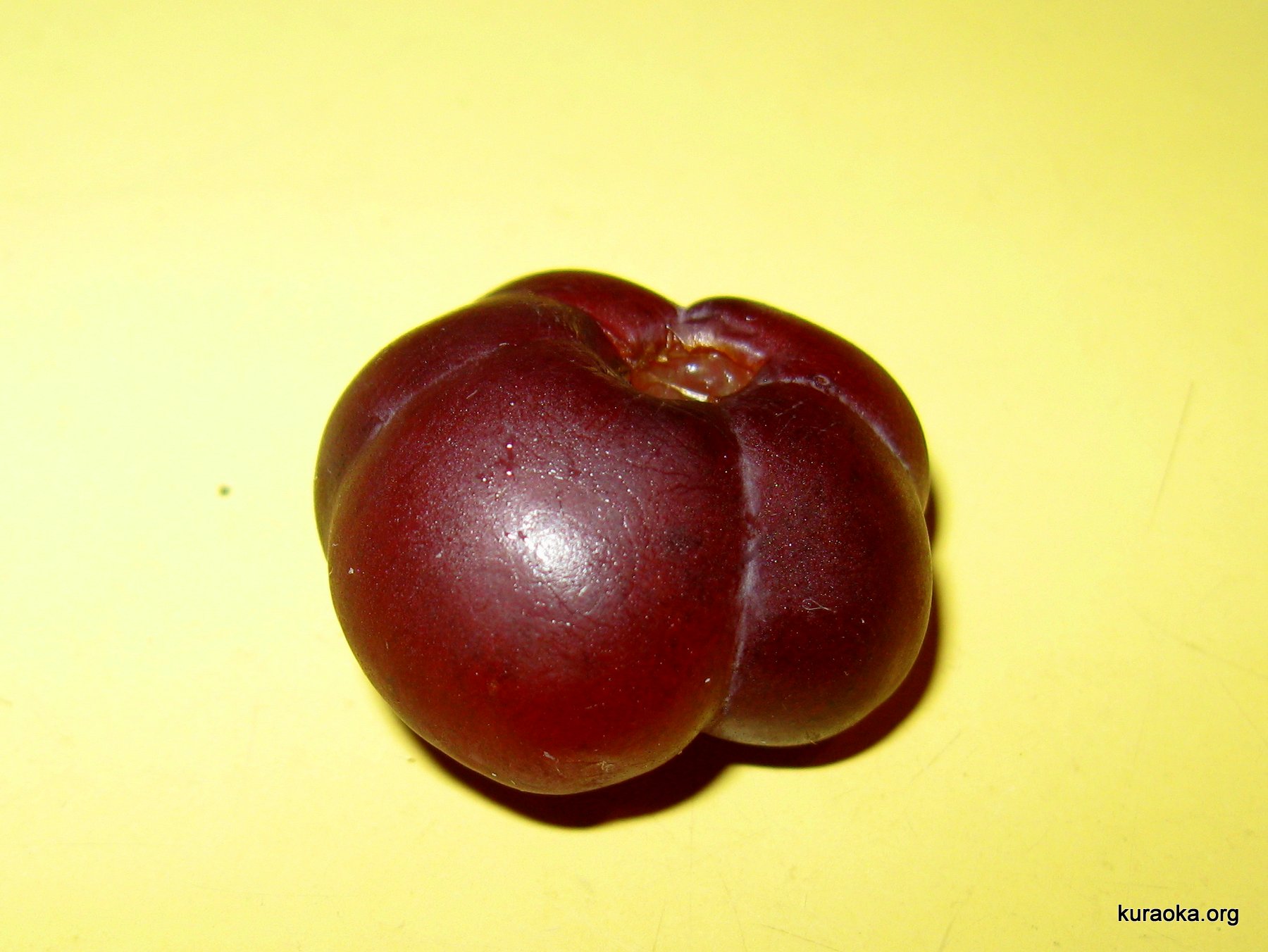 01-18-15: Japanese Friendship Garden, Balboa Park. John, Leo, and Grammy went to the Japanese Friendship Garden, and we learned that Grammy, as a child, had actually attended the California Exposition in 1935.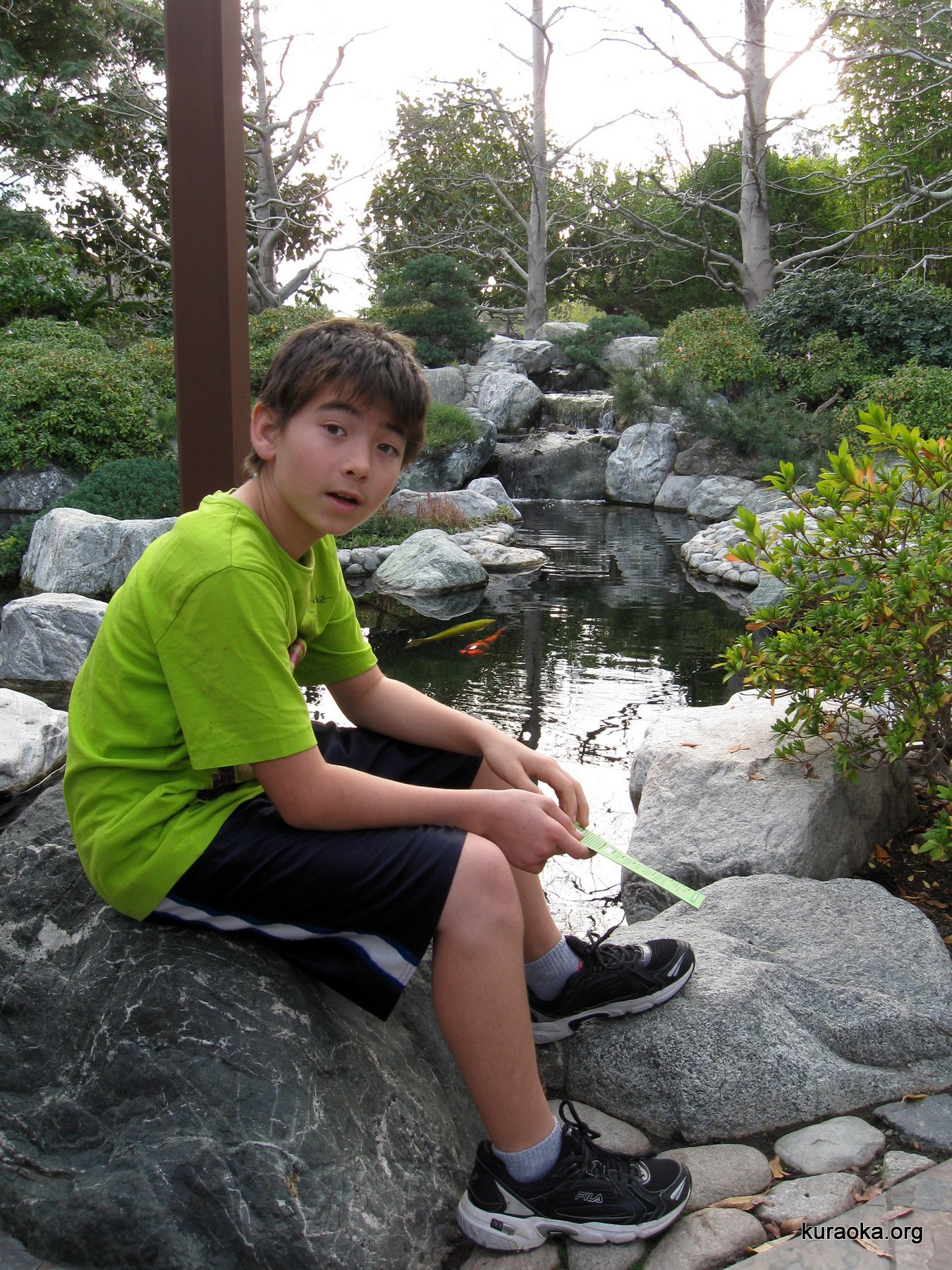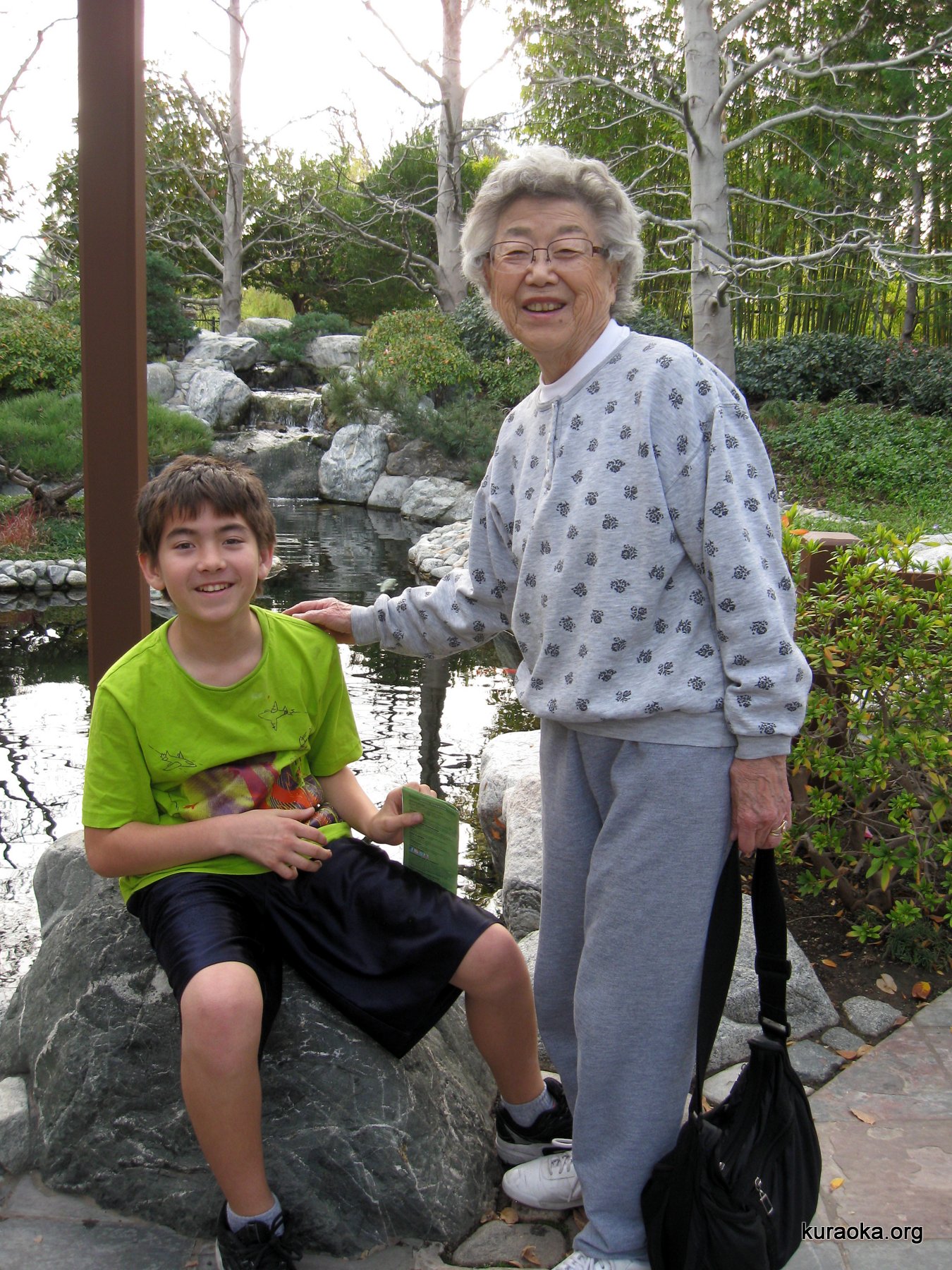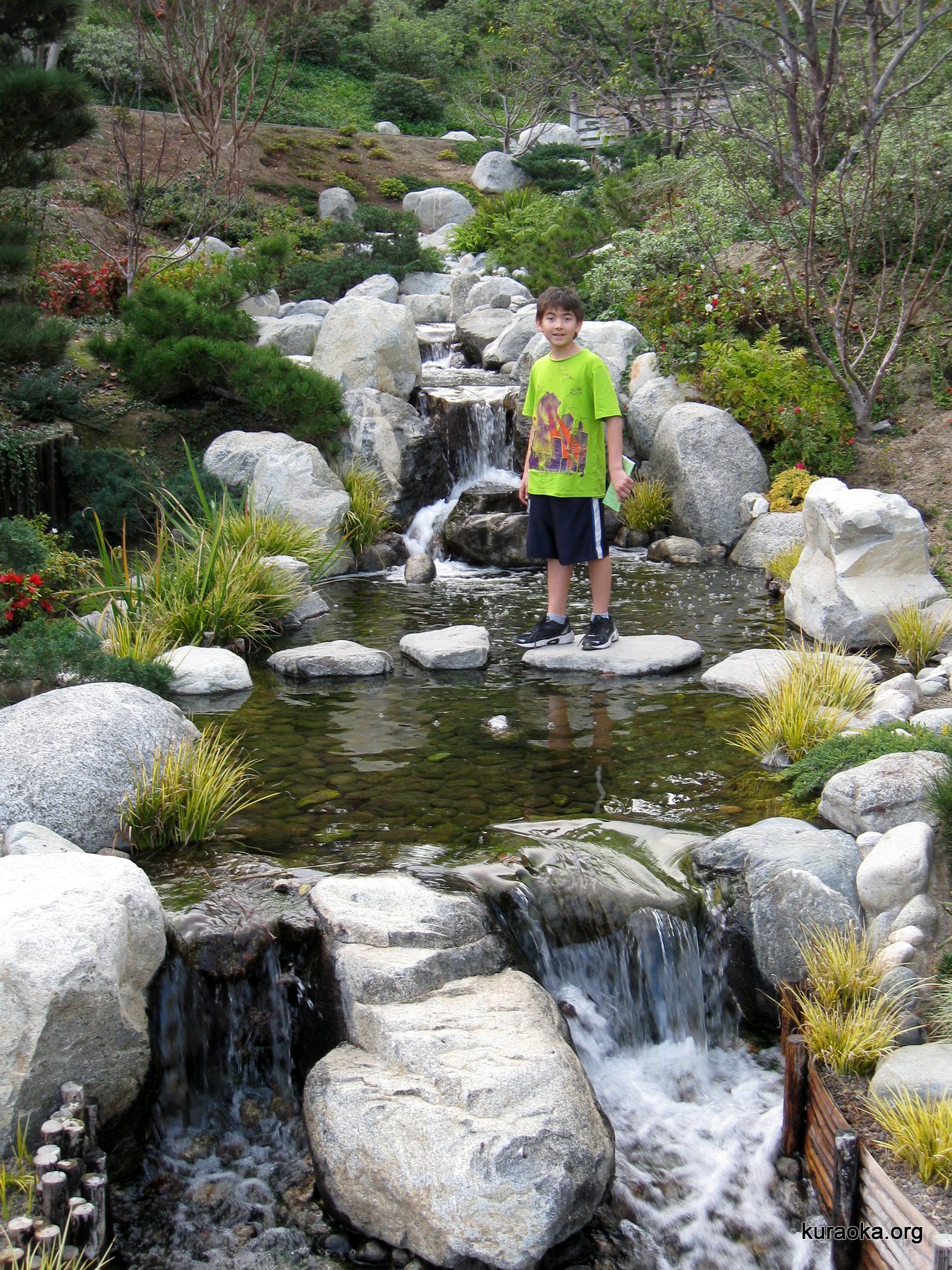 01-04-15: Snow! We drove out to the first snow of the winter, less than an hour away. We found a nice secluded area with a large-enough patch of snow and enough of a slope to be fast, and had a great time! Even Shadow found the snow a delicious enrichment item.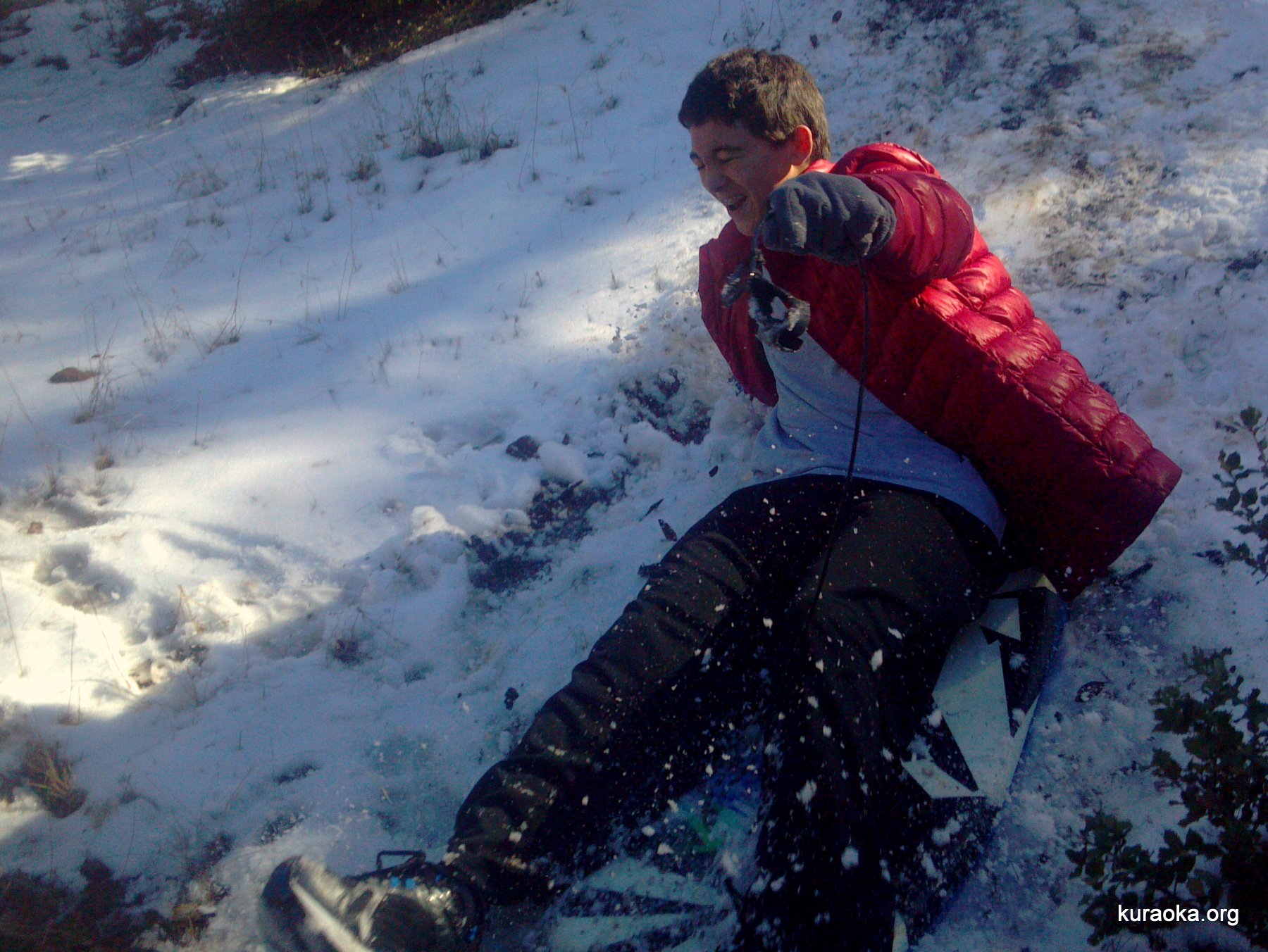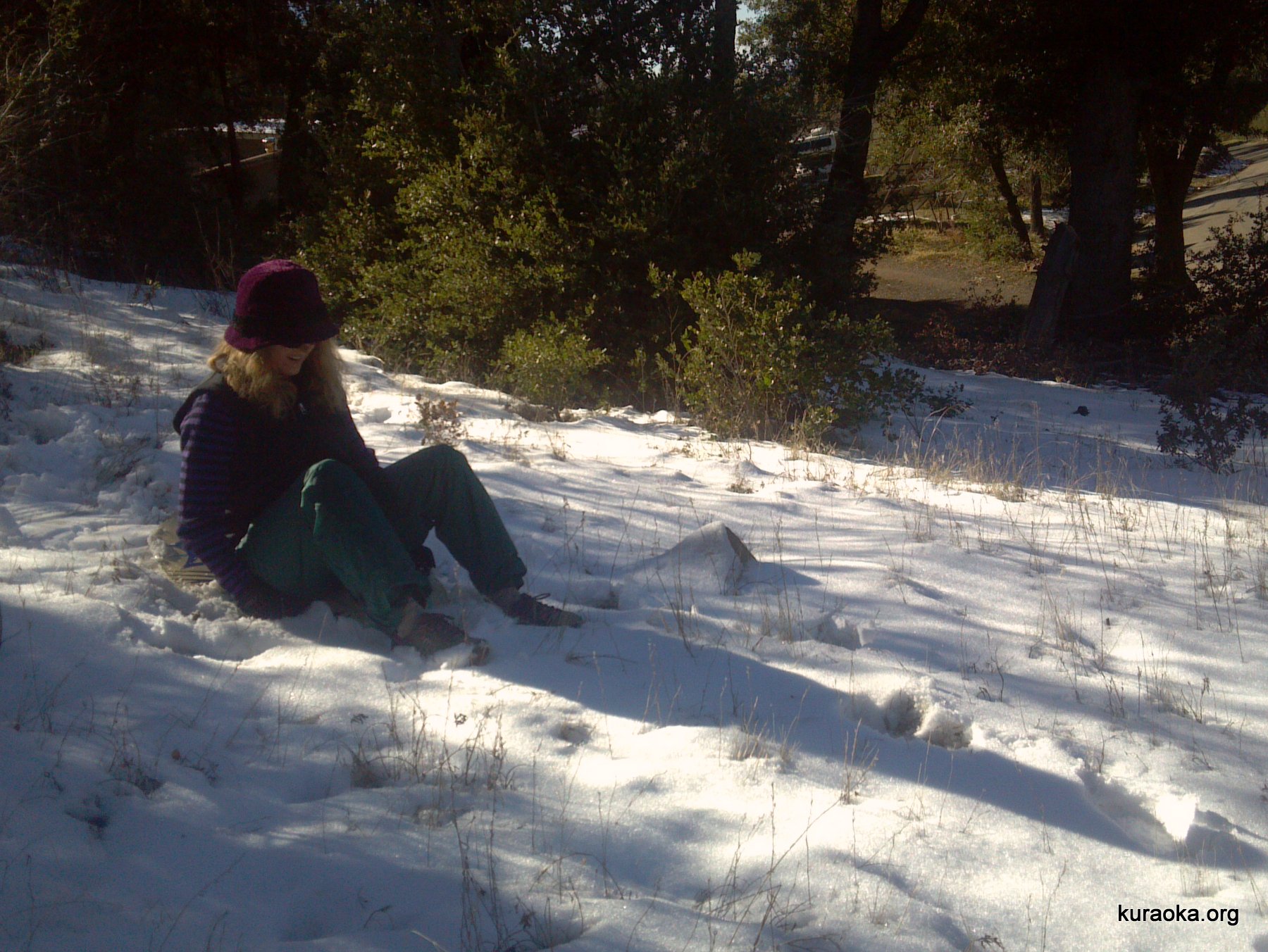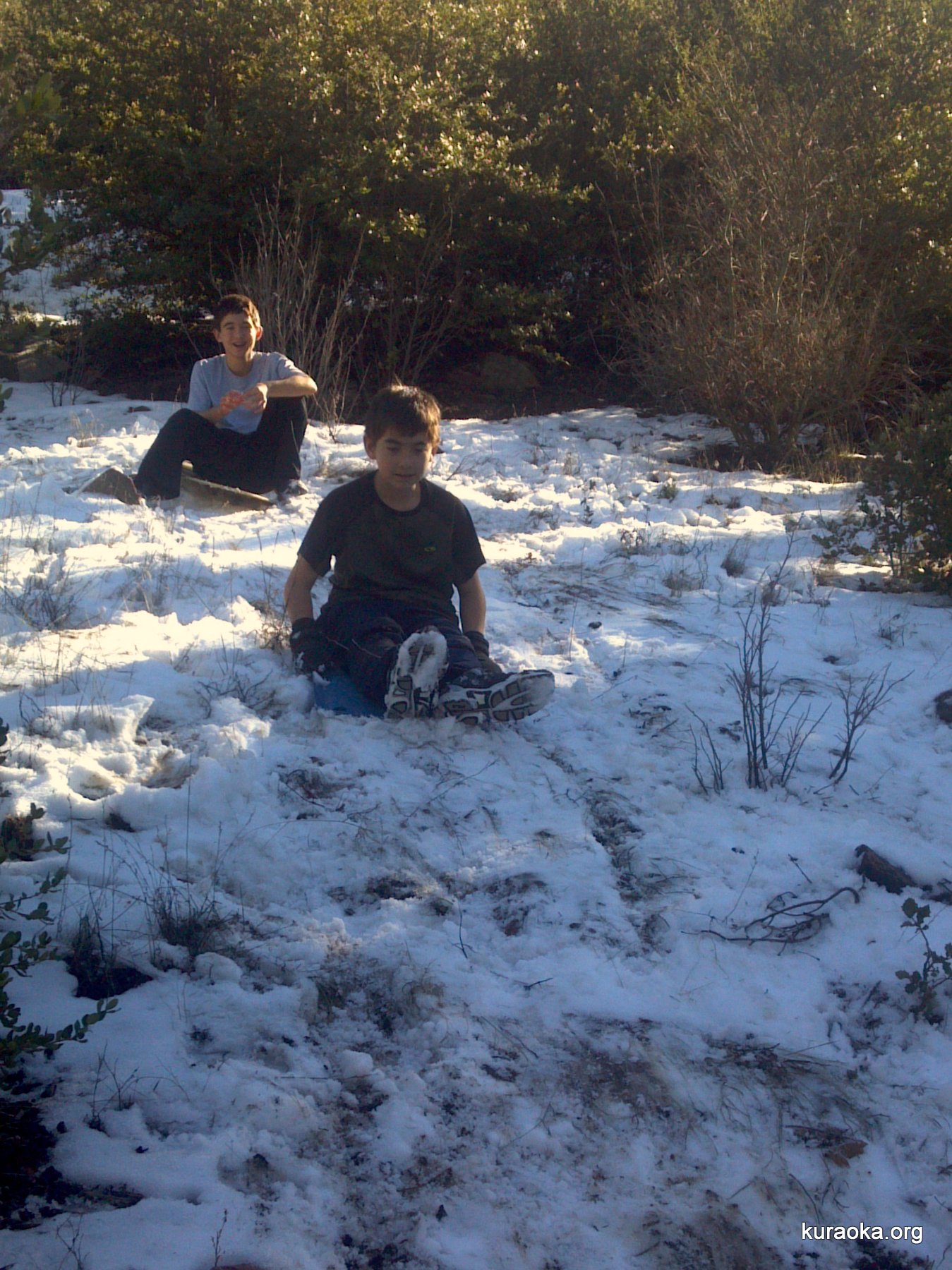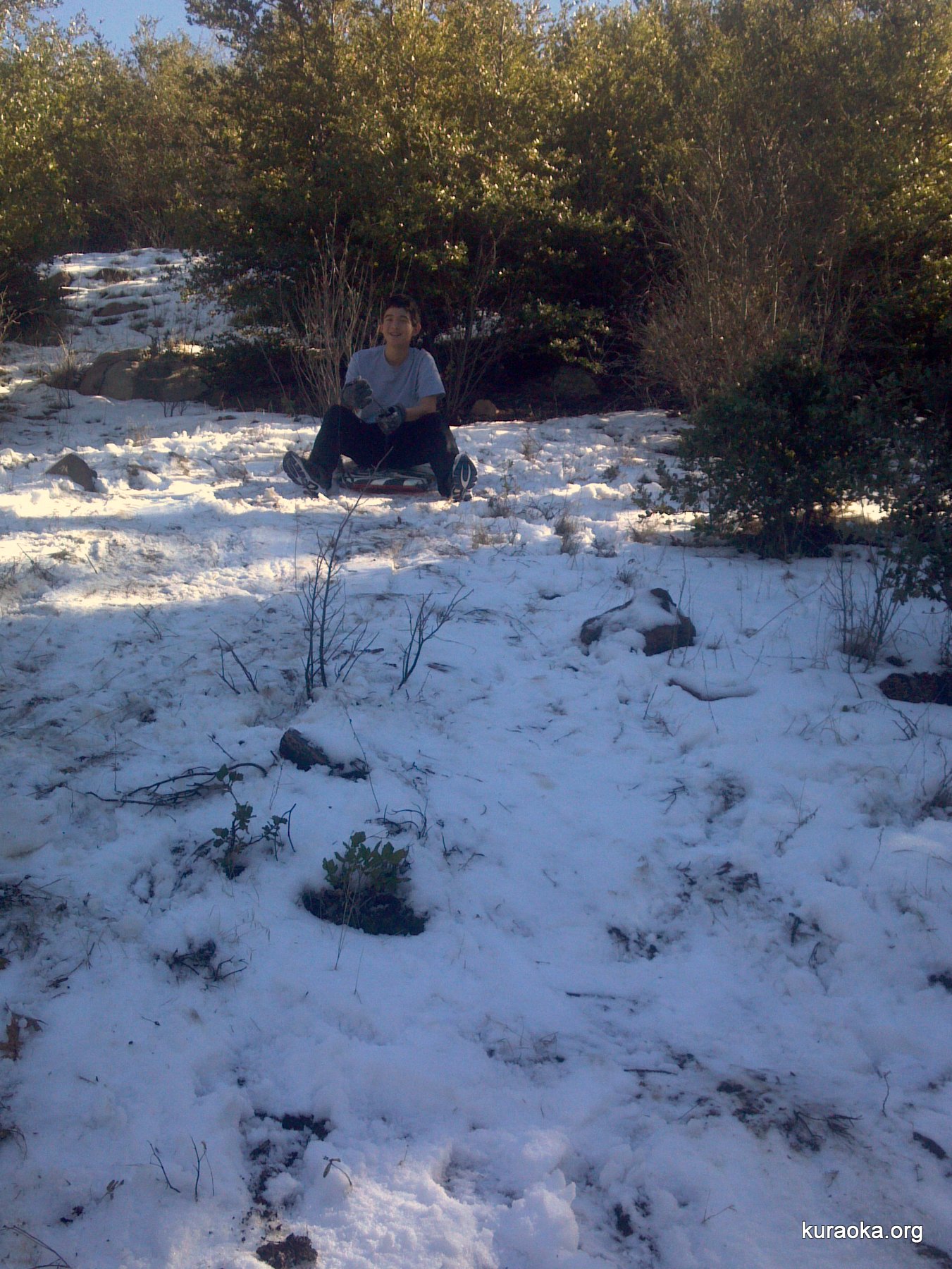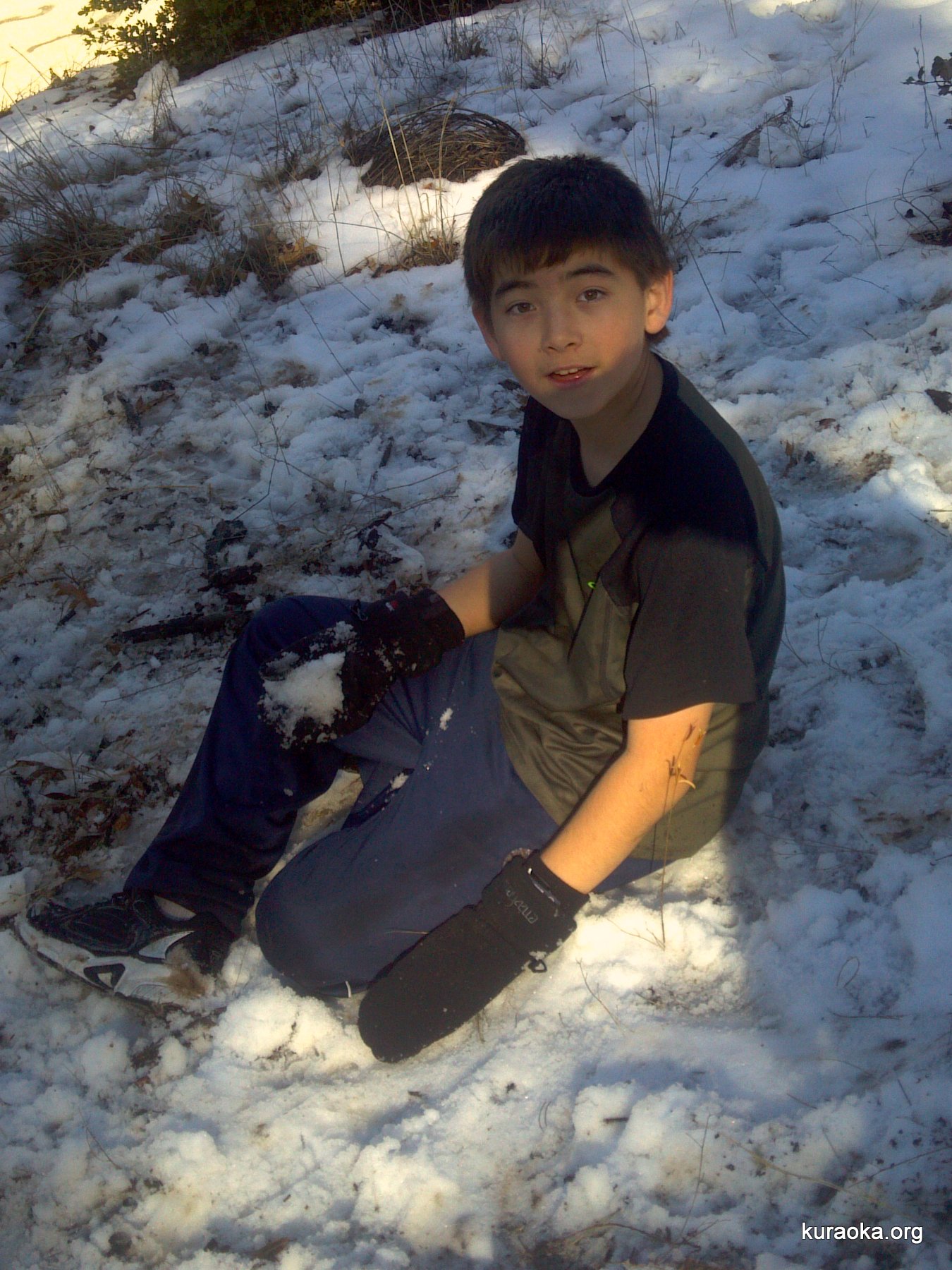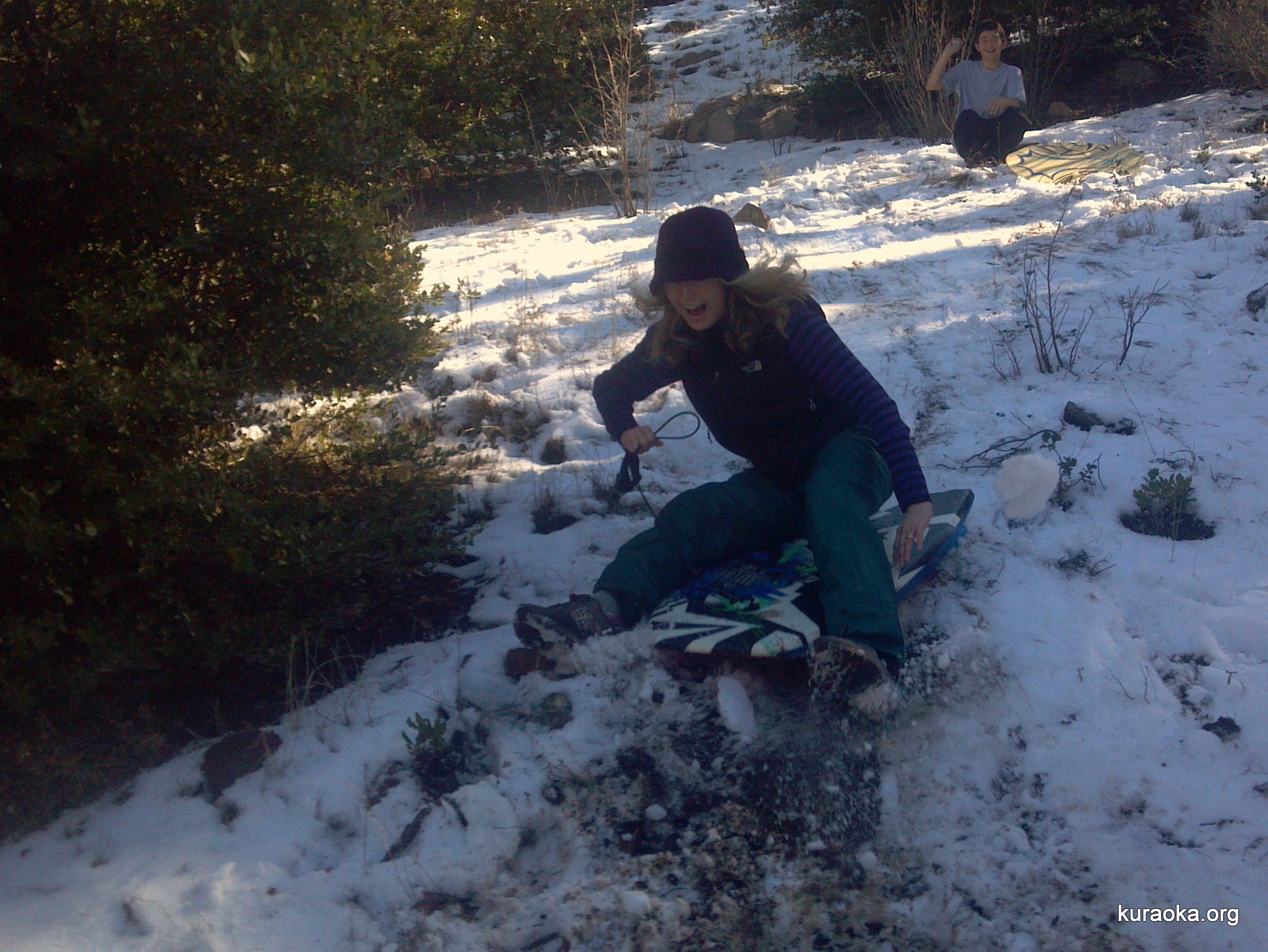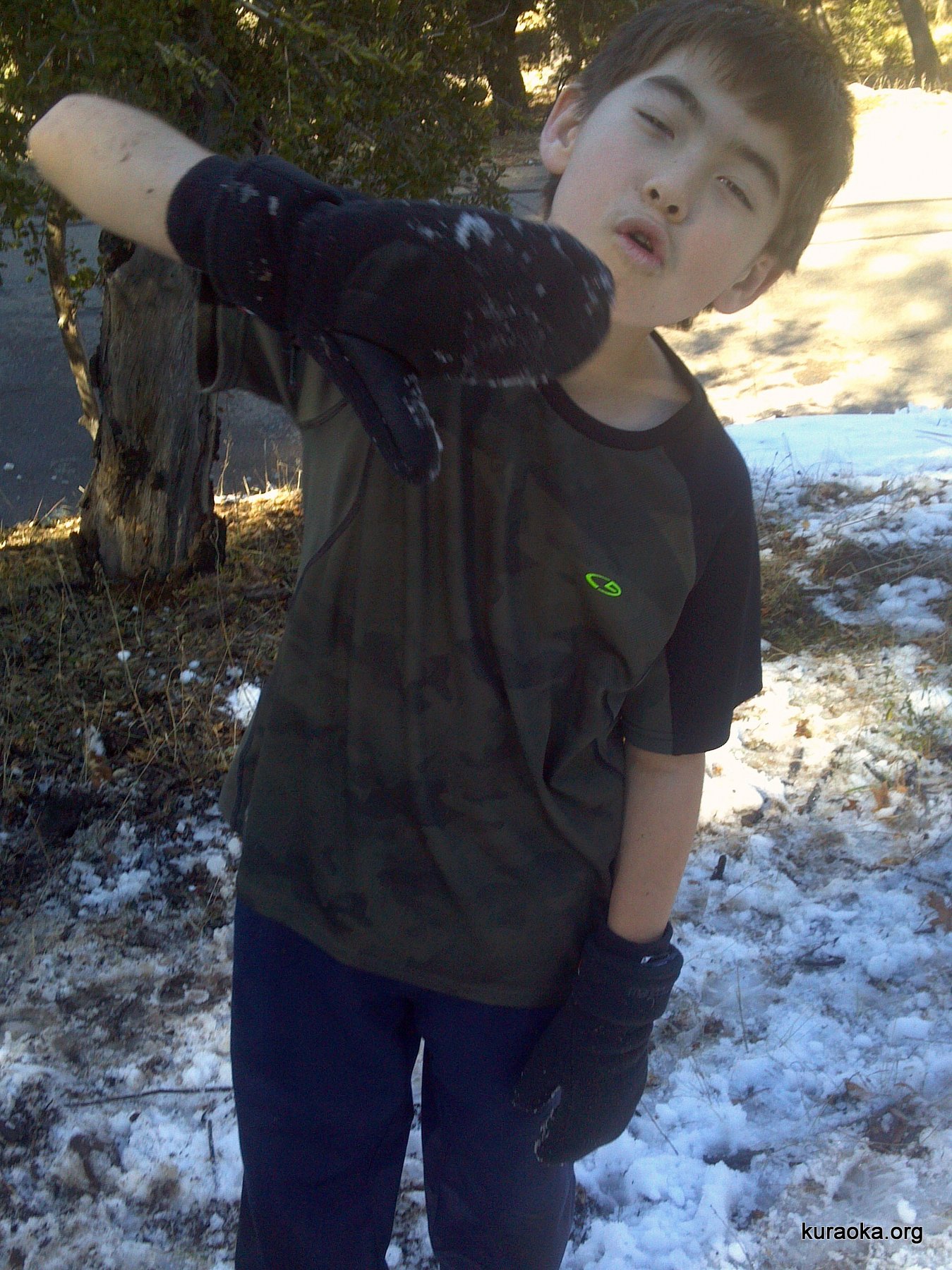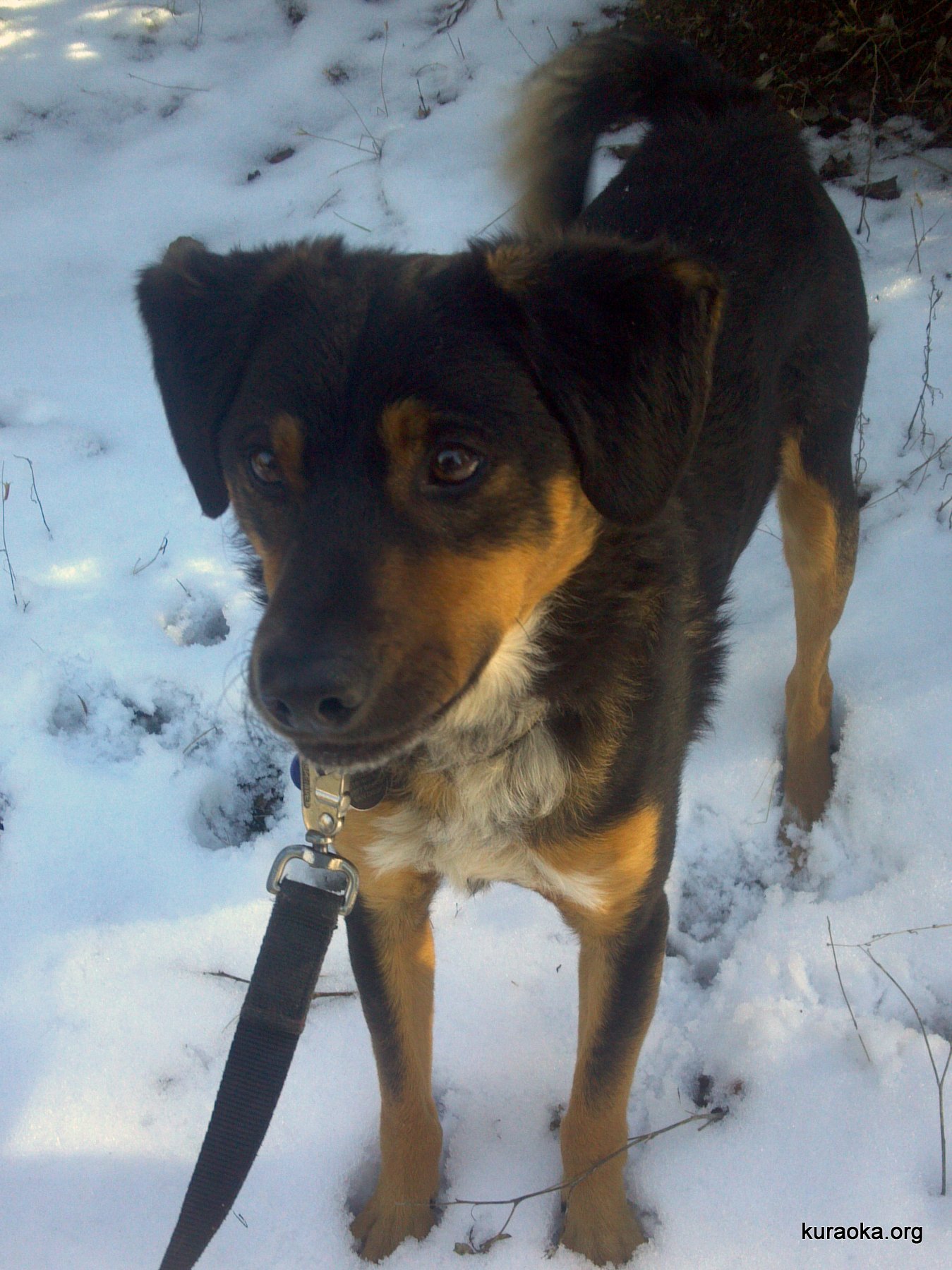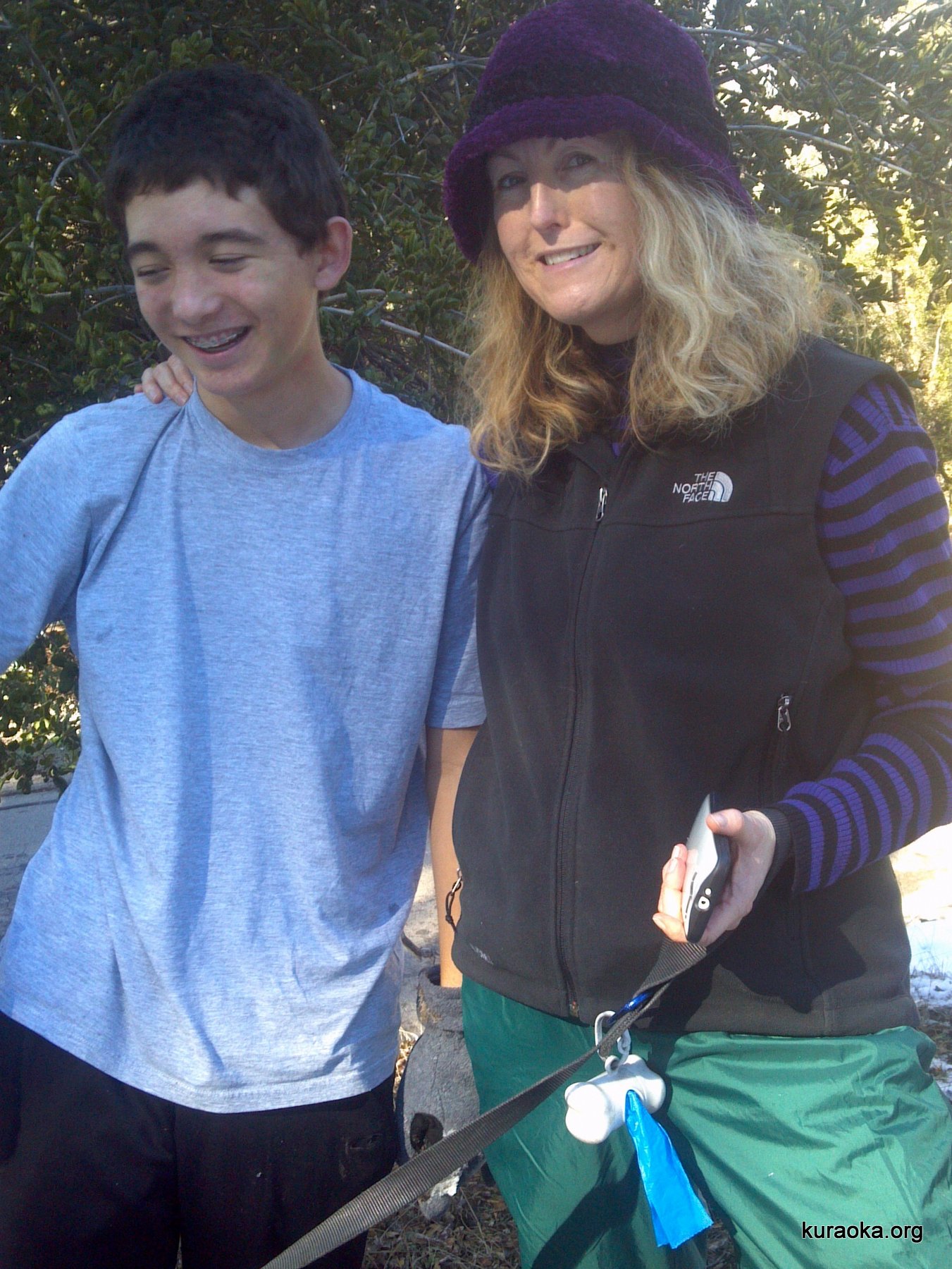 01-01-15: Happy New Year! Here's a small fraction of our traditional Osechi spread, including makizushi (which the boys rolled), daikon-carrot salad (which Ondine prepared), chicken teriyaki (which John made), and some pretty mochi from Mitsuwa.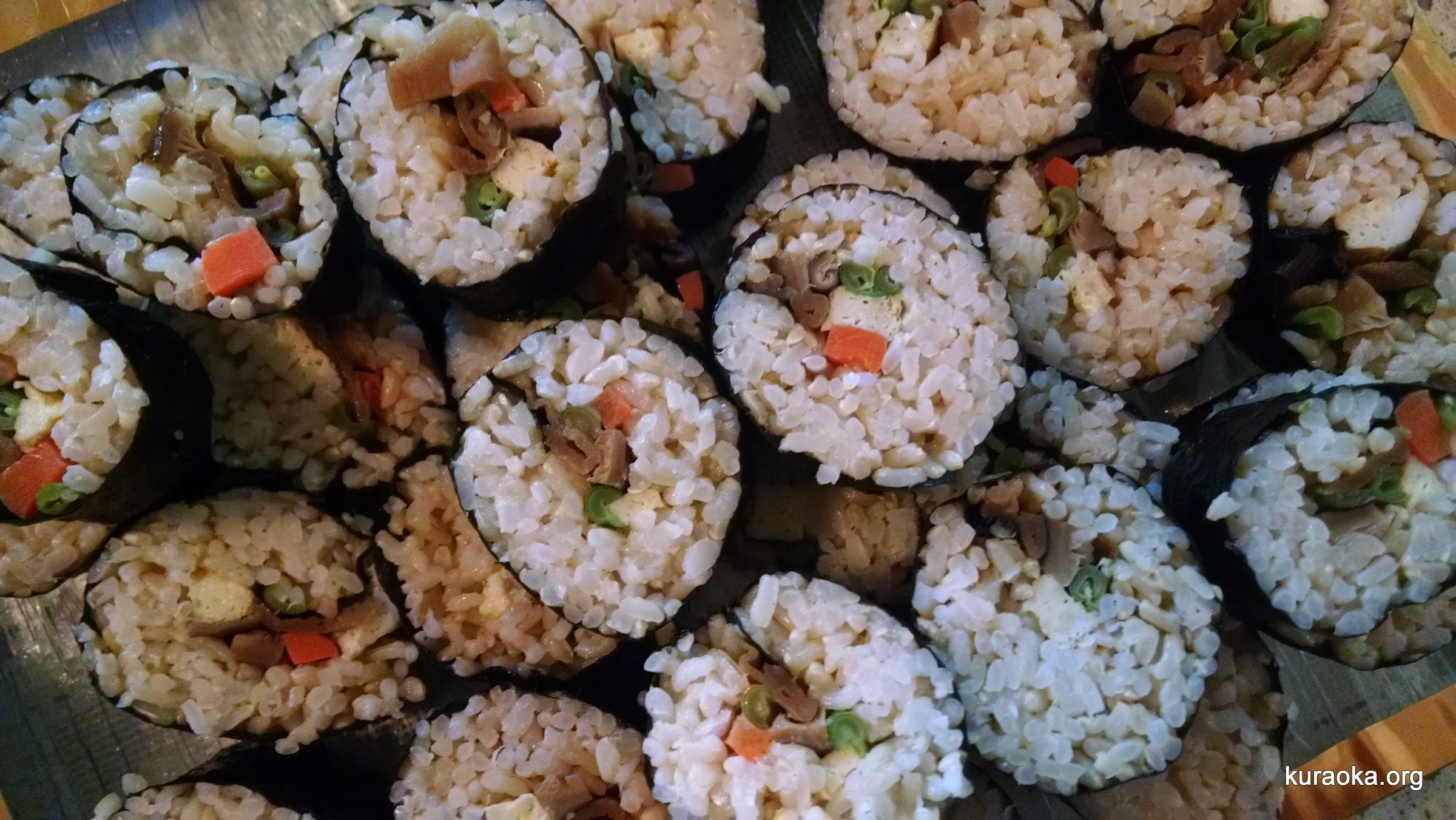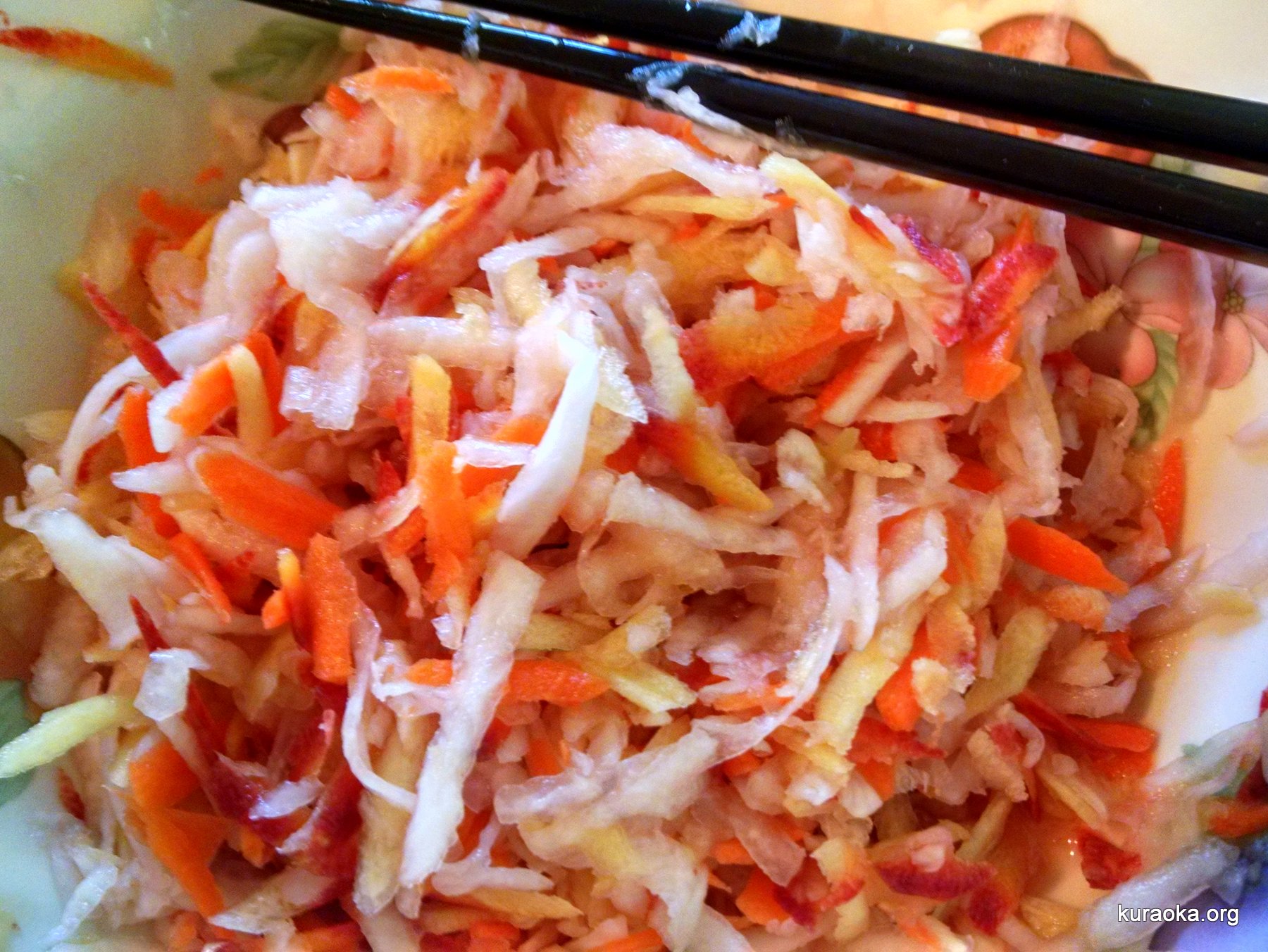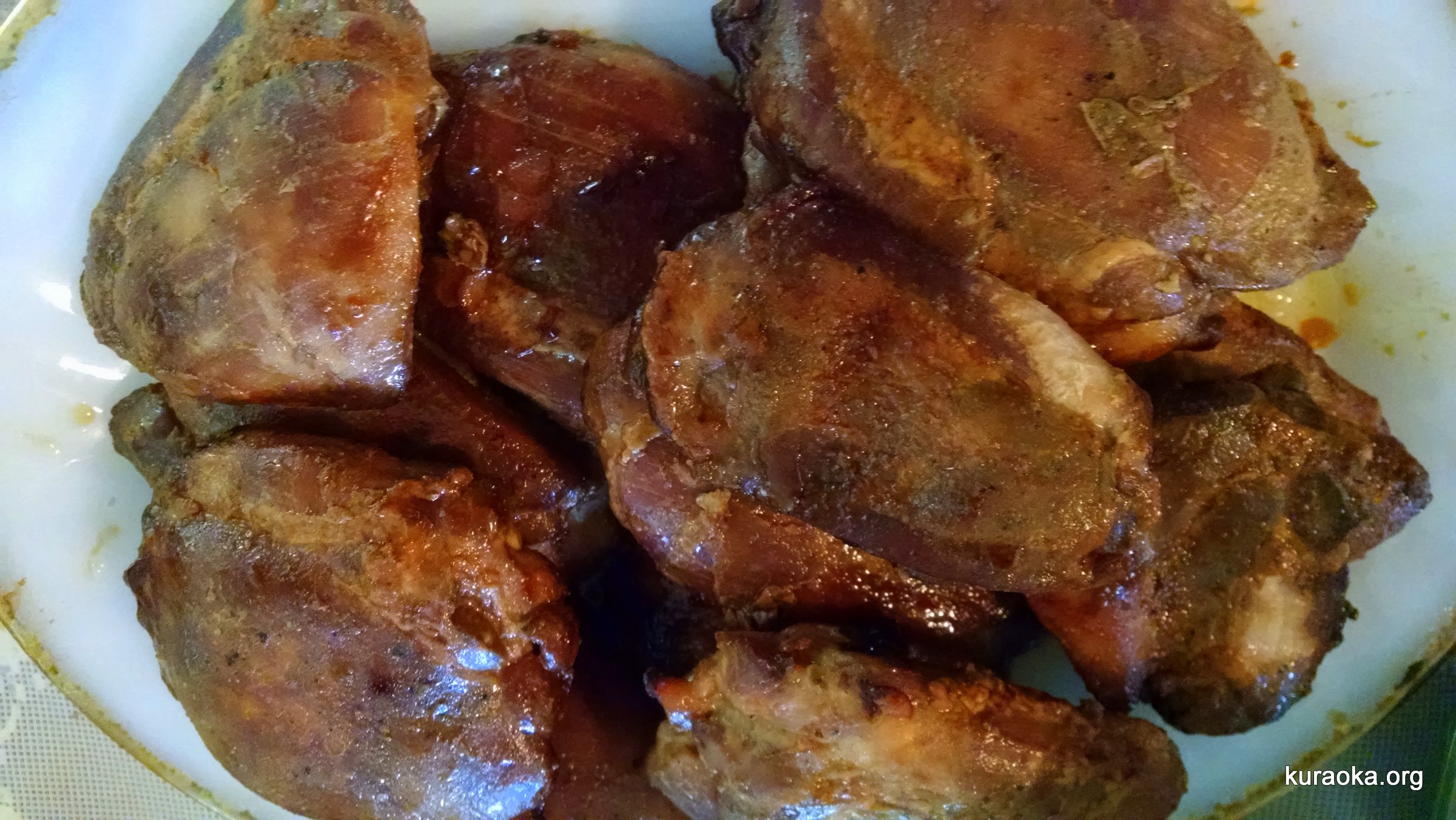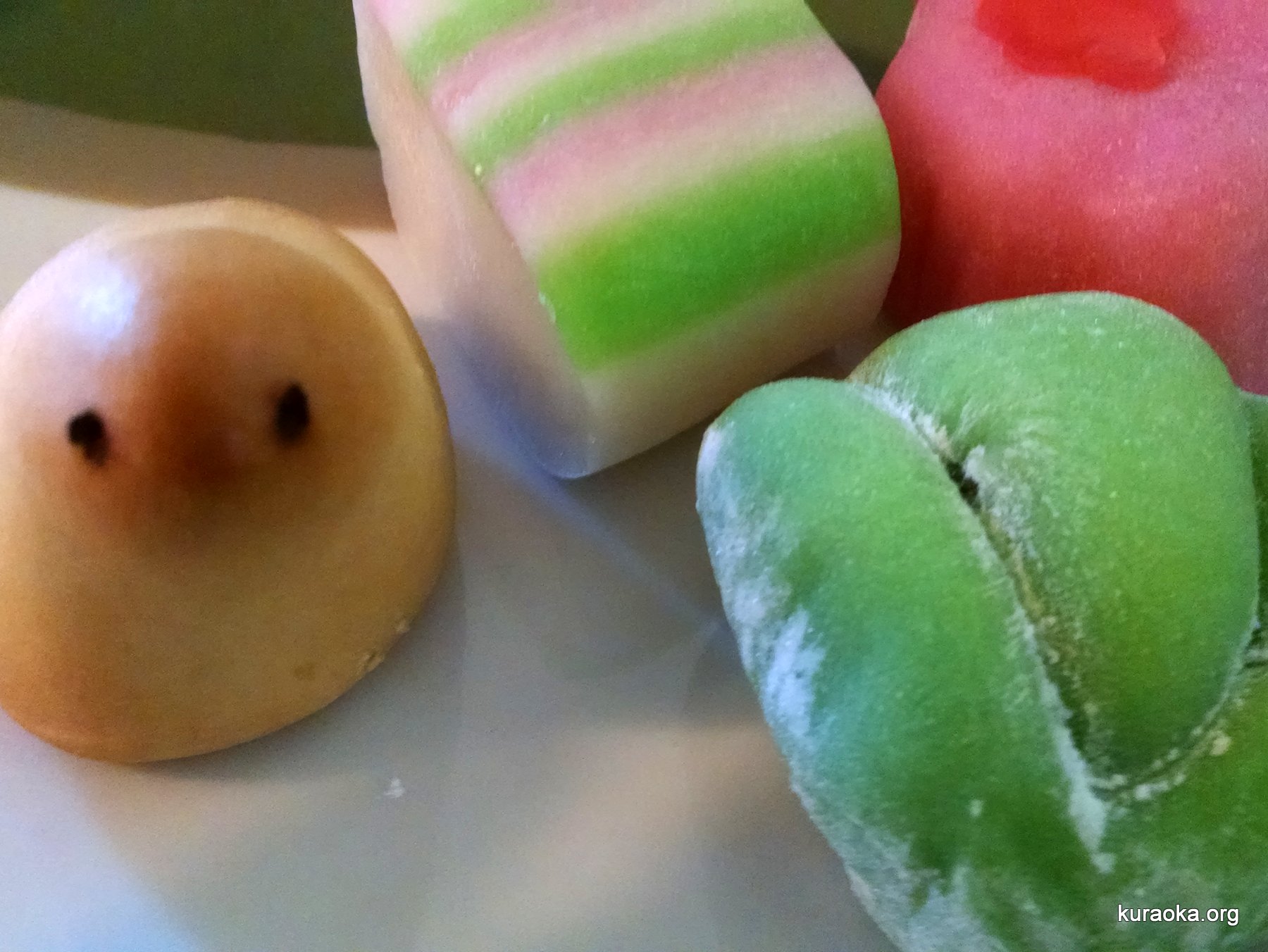 Archived Photos from 2014
Archived Photos from 2013
Archived Photos from 2012
Archived Photos from 2011
Archived Photos from 2010
Archived Photos from 2009
Archived Photos from 2008
Archived Photos from 2007
Archived Photos from 2006
Archived Photos from 2005
Archived Photos from 2004
Back to the Kuraoka Family main page